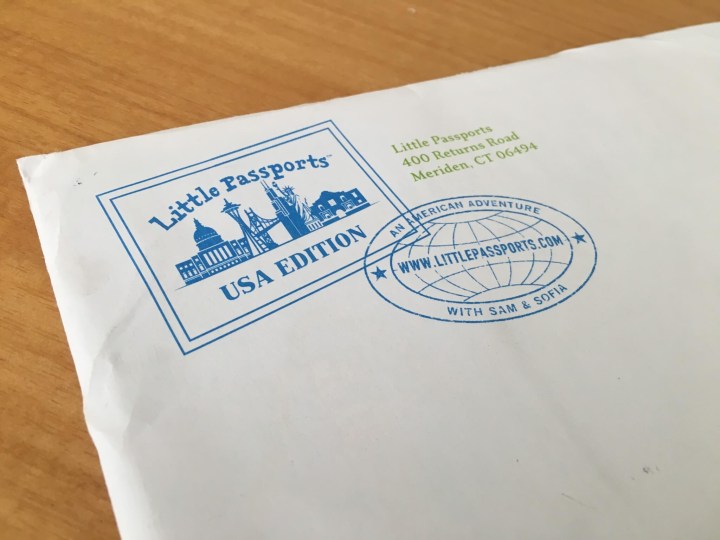 Little Passports (USA Edition) is a kids' educational subscription with crafts and fun activities about the fifty states.  This box is designed for children 7-10, but any bright kid 5+ would like it. Your kids will learn about the geography and culture of the United States with the USA Edition.
This month, Sofia and Sam visit Ohio and South Dakota. The box contains a cute double-sided activity book, postcards from each state, stickers for your field guide, and two stand-up models.
The postcards, stickers, and models are brightly colored and fun.
DEAL: Save $15 on annual subscriptions! Use coupon code WELCOME15.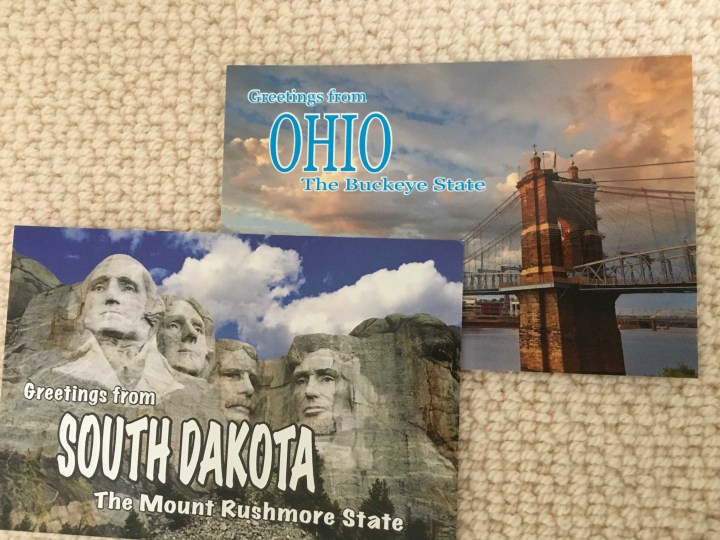 The stickers are for the Field Guide (you DID save the Field Guide, right?). They also cover the state bird and flower and so on. There are even "pushpin" stickers to mark the map poster (which you also saved?). Nice, quality stickers. Another state, another cardinal as state bird. That guy is like the Prom King of state birds.
The models are punch-out coated paper and this month featured Union Terminal and a disturbingly-spatchcocked woolly mammoth.  Our mammoth smashed the terminal in a fit of prehistoric rage.
Up first, Ohio, which features Sofia helpfully consulting a guide book while Sam chills with his ancient camera.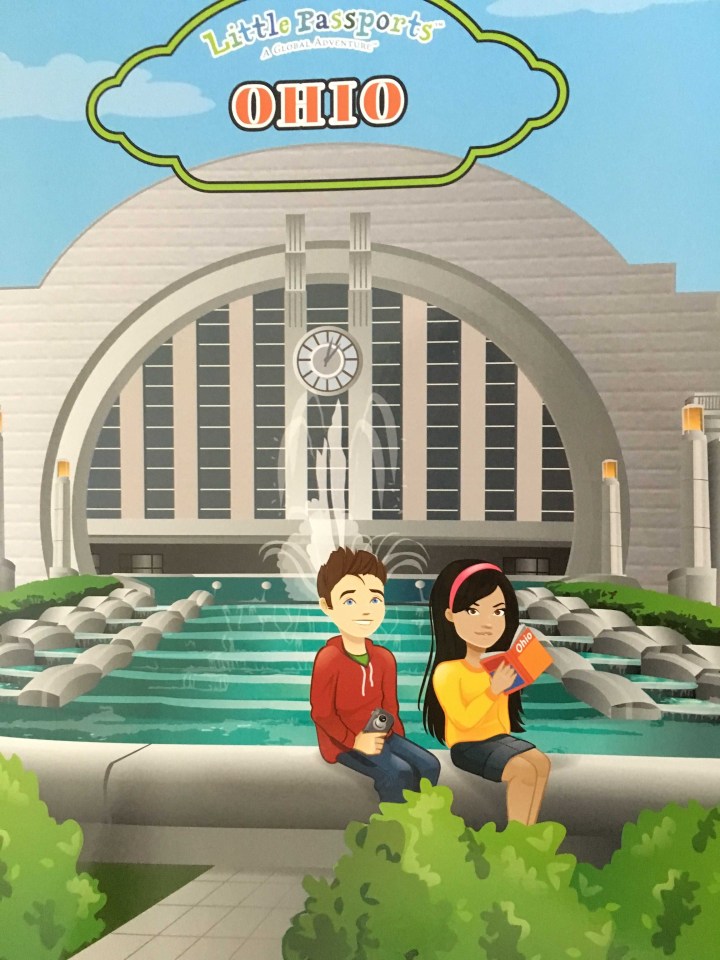 The activity book flips over and upside down to cover both Ohio and South Dakota. It's a glossy, colorful, 32-page activity book with fun facts and games about the states.
Some of the highlights of Ohio include Sam and Sofia's note and map, a feature on the fantastically random American Sign Museum, and a whole lot of things named after a poisonous nut.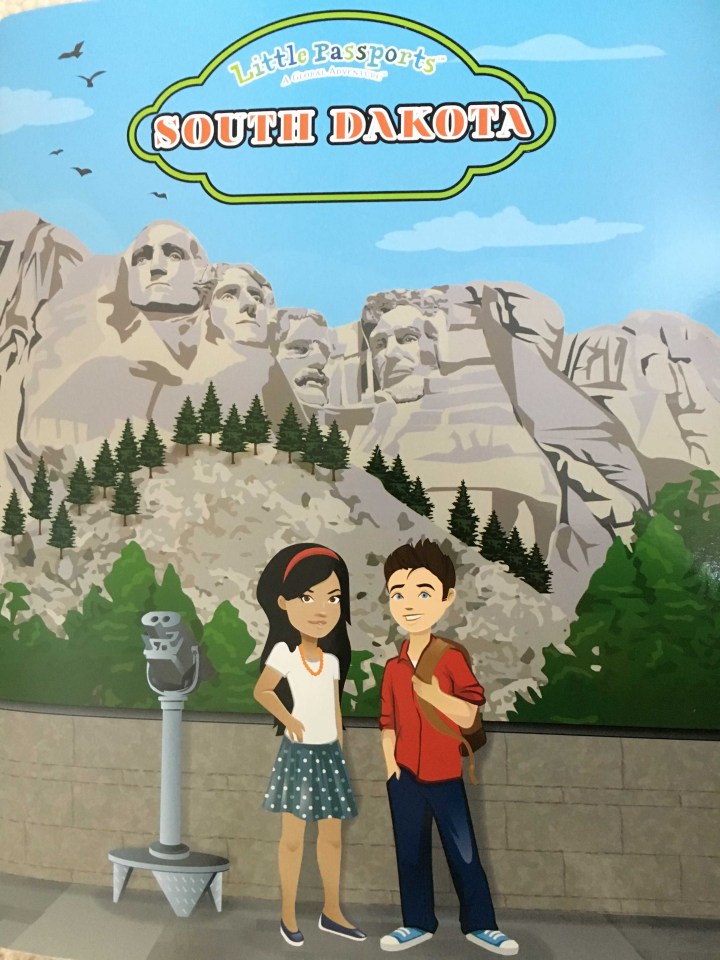 On to South Dakota, featuring a very dapper Sam and Sofia in front of Mount Rushmore. Speaking of which, how absolutely bonkers is it that the federal government carved giant faces of former presidents into the side of a mountain?! These days, we can't get a budget passed, much less appropriate gobs of cash for giant art. Highlights of South Dakota include the letter and map, a half-hearted "puzzle" about Mount Rushmore, and info about L. Frank Baum, the author of the terrifying Wizard of Oz books.  Seriously, they are super weird.
Another quality box! The activities are fun and age-appropriate, and they do a good job highlighting some interesting aspects of the states. Non-readers will need help, but older kids can do everything on their own. We can't wait to see where they go next month!
This would be a great grandparent or aunt/uncle gift, or a supplement to a homeschool curriculum, especially ahead of a road trip or visit to another part of the country.