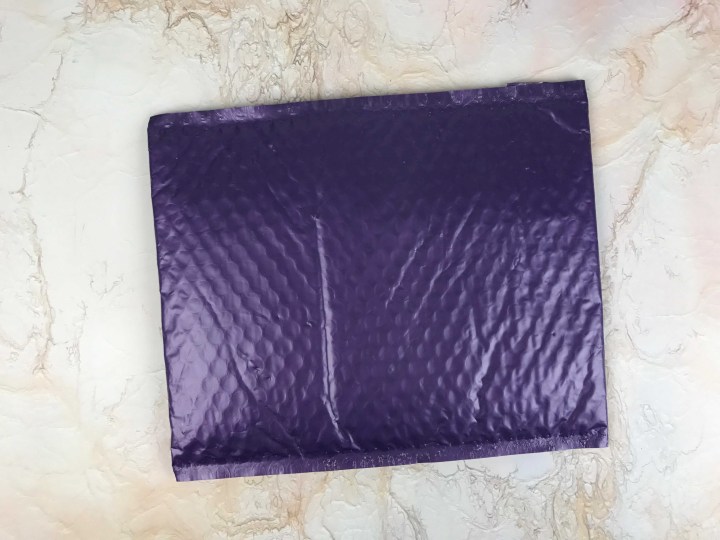 Just the Threads is a monthly subscription box that brings you all the threads you'll need for your next stitching project. Whether you're an embroiderer, needlepointer, cross-stitcher, crazy quilter, or just a thread lover, you'll find something you'll love in each Just the Threads box.
The subscription costs $22.99 per month and is part of the StitchyBox Family of subscriptions!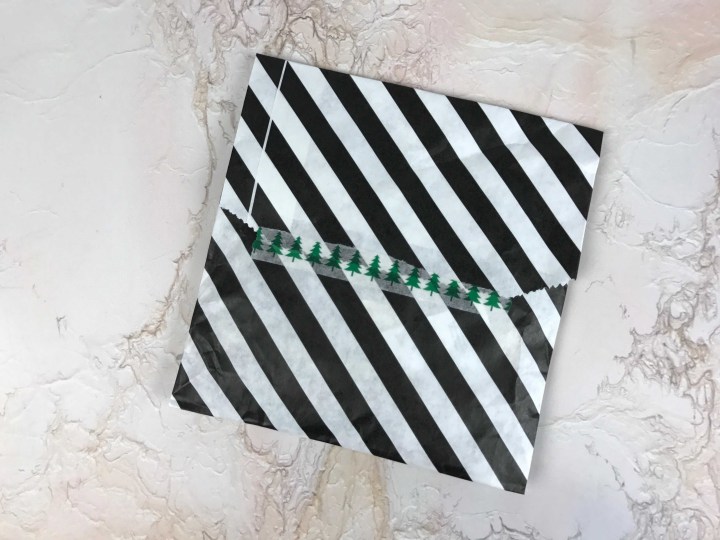 You have the option to personalize your subscription – you'll receive a questionnaire sometime after you sign up. You can see more complete info about the quiz in my first Just The Threads review!
DEAL: Save 10% off your first month. Use coupon code SUBK2.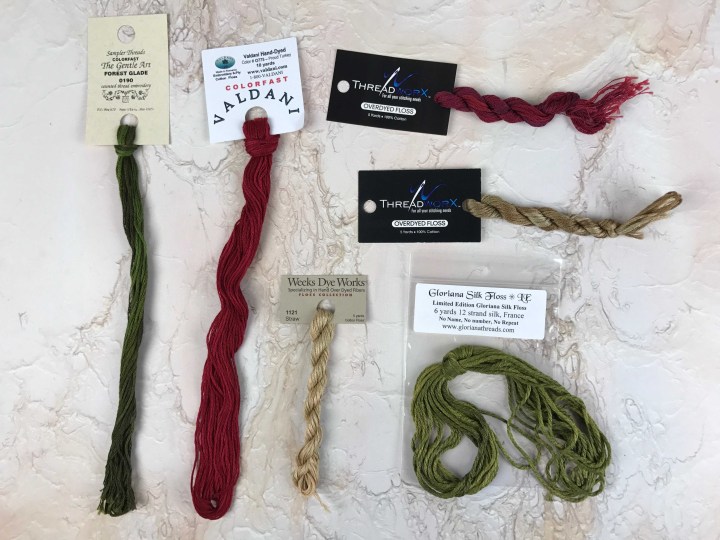 Everything in my November 2016 box! This subscription isn't consistent about publicizing the themes or including them in the boxes. the October box had a palette card, but this one didn't.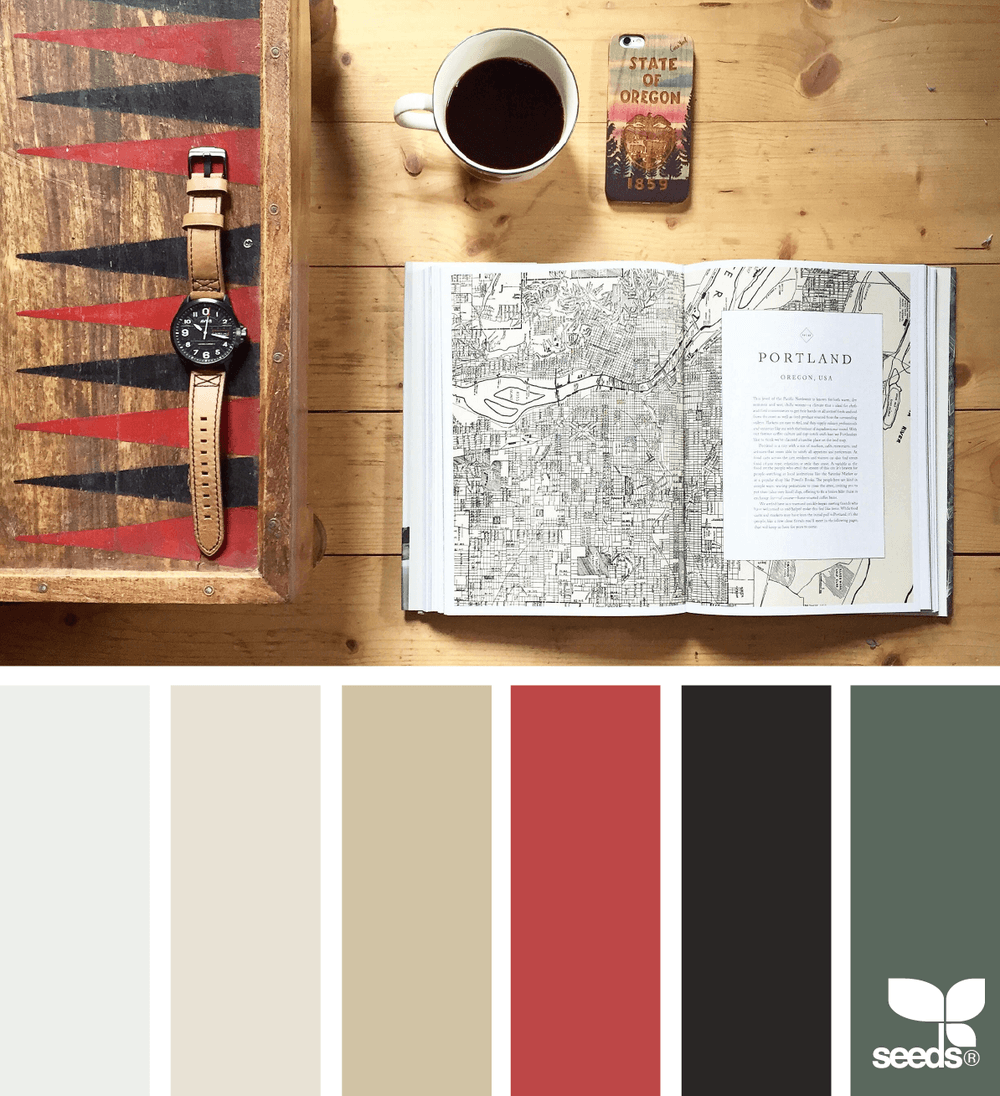 I found it online! All the 2016 shipments were inspired by Design Seeds color palettes and it was a lot of fun. 2017 Just the Threads shipments will be based on color theory.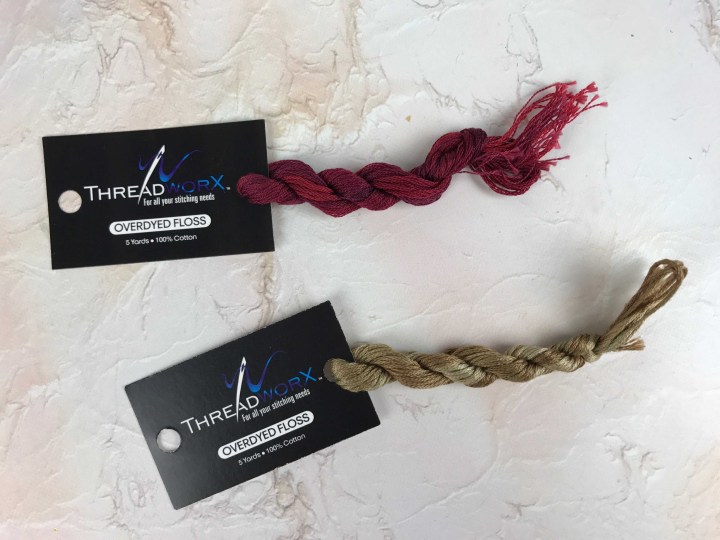 Threadworx Bleeding Hearts Overdyed Floss ($2.20)
Threadworx Camel Hair Overdyed Floss ($1.03)
What a great example of two completely different colorways! There's quite a bit of color variation in each of these but the hues are all similar; I don't think I will do anything special except use them (sometimes I flop the strands end to end if I don't want that much variation).
Gloriana Threads Limited Edition Silk Floss (No Name, No Number ) Silk glorious silk! I think I may actually have this same colorway from a Stitchybox – it's super thoughtful that they gave me extras (shipments are personalized and they know I'm a subscriber/addict).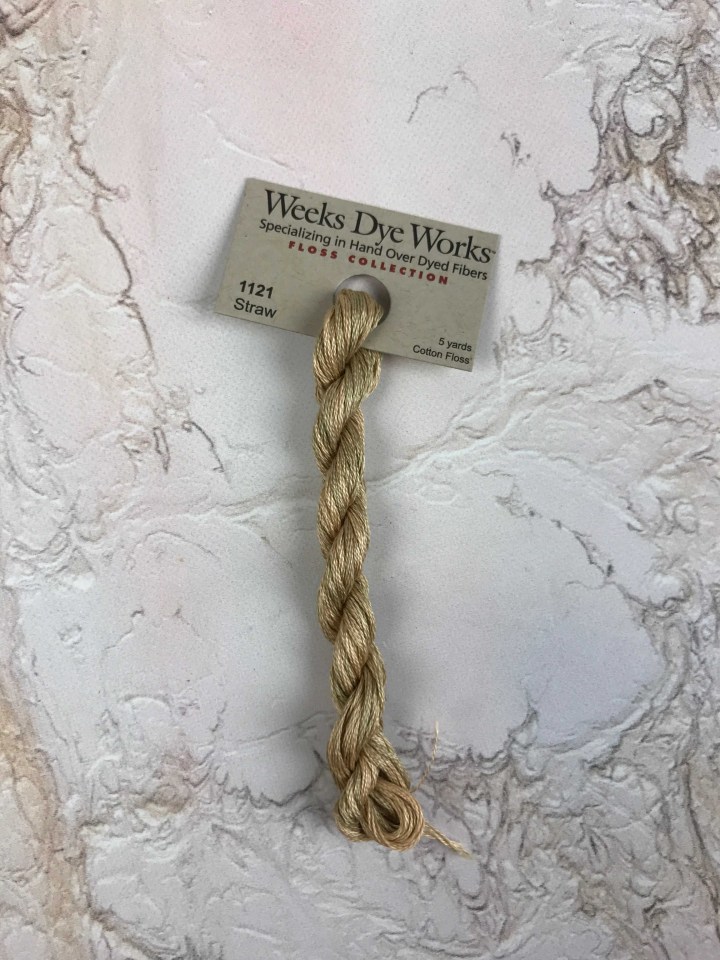 Week Dye Works Straw Cotton Floss ($2.40) This is so great because it's in a similar but lighter shade than the Colorworx one! I'll be able to pair the two together when I need two shades.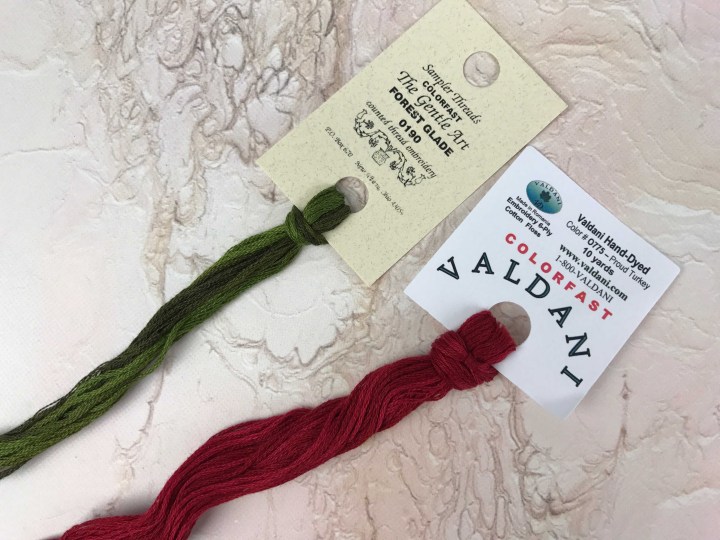 The Gentle Art Forest Glade Floss ($2.19)
Valdani Proud Turkey Hand-dyed Cotton Floss ($4.75)
These two are surprisingly similar to the previous ones. Again, it's fantastic to receive similar ones to be used for shading. If you're not a stitcher you might think this is boring but it's extremely practical and useful. I can't wait to pick out some Christmas-y stitching to use these on!