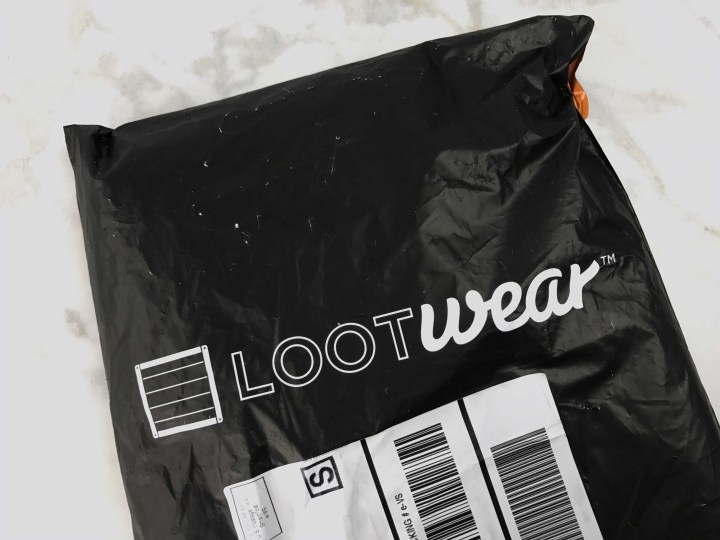 Loot Wear (formerly known as Level Up) is a monthly subscription from Loot Crate with exclusive geek and gamer premium wearable accessories themed along with the current Loot Crate theme. You can purchase Loot Wear separately from Loot Crate – and the wearable items (the shirts/hats/etc) are available in ladies' sizes, but not the socks.
There are five Loot Wear options:
You can also bundle the wearable and the socks for $20.99 or the new Risky Business (tee + undies + socks) bundle for $16.99!  See our Loot Wear reviews for photos of the other subscriptions!
The Loot for Her & Loot Tees bundle is now discontinued.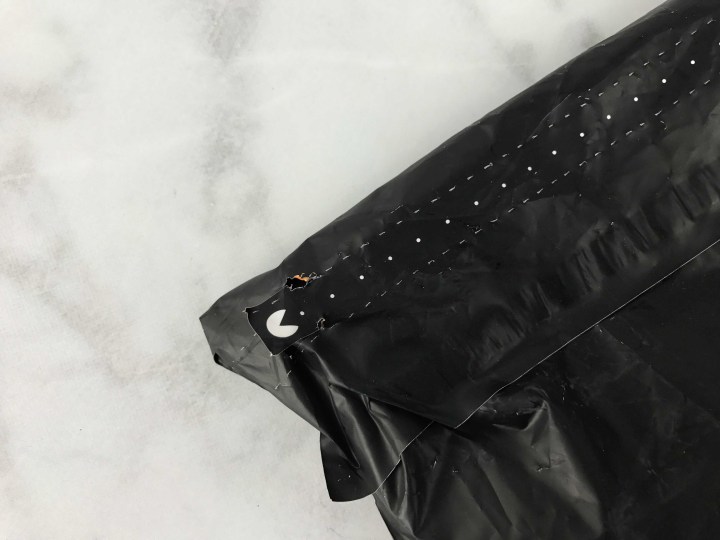 DEAL: Save 15% on Loot Wear subscriptions when you use this link and coupon code HELLOSUBSCRIPTION15. [Does not apply to Wizardry Wear] Get $3 off your first month with coupon code SAVE3. [Not valid on Undies]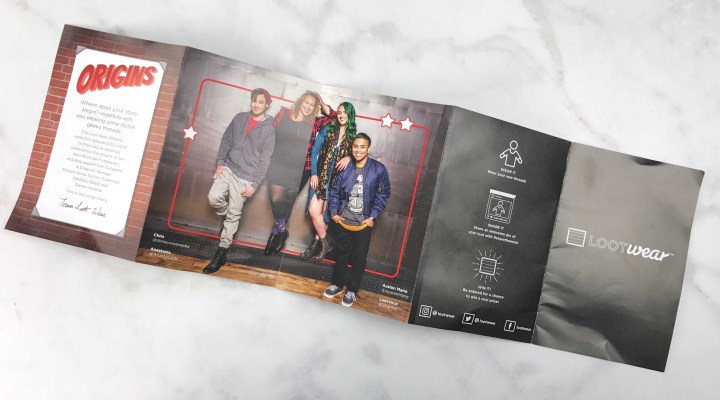 The theme for the January 2017 Loot Wear was ORIGINS!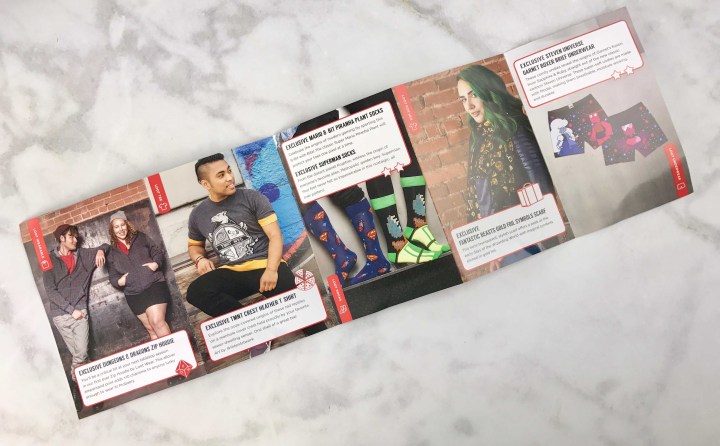 The back of the card gives you a list of all the items over all the Loot Wear subscriptions.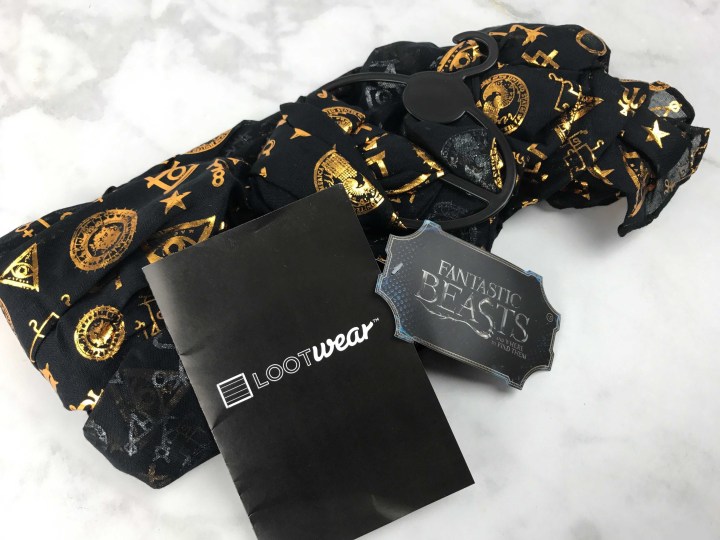 Everything in my January 2017 Loot for Her!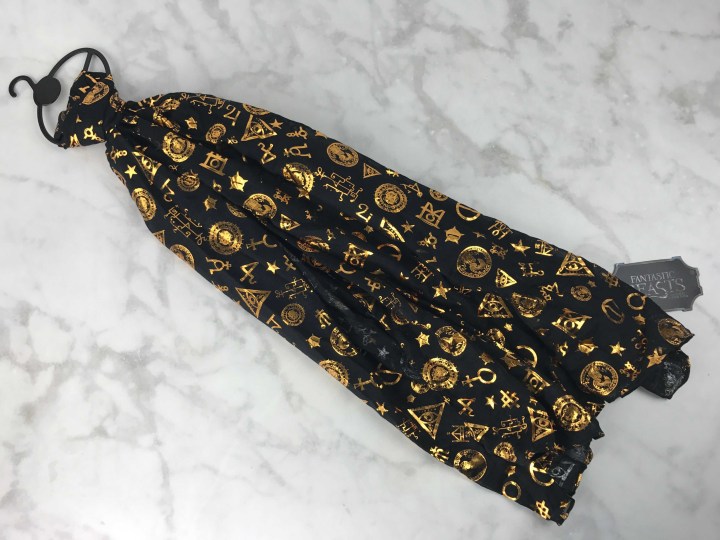 Fantastic Beasts and Where To Find Them Gold Foil Symbols Scarf – I was really thrilled with the style and quality of this scarf – but also the fact that it came on a scarf hanger! I couldn't get over that!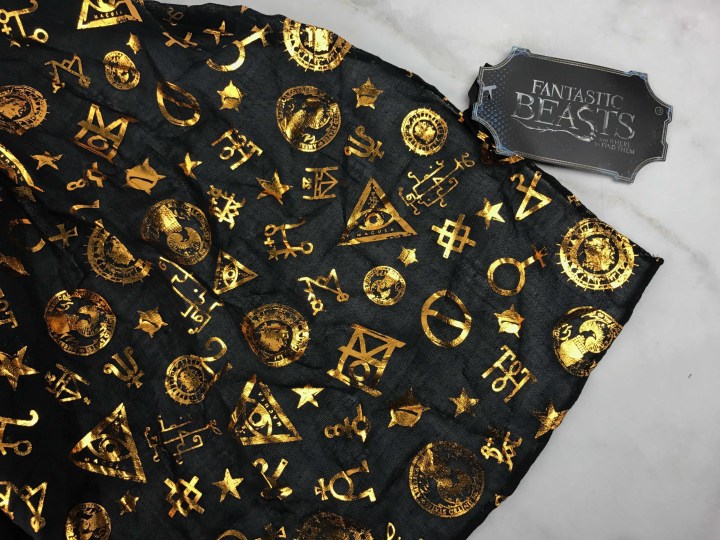 The scarf says exclusive, although it came complete with all the retail things like the hanger and the tag.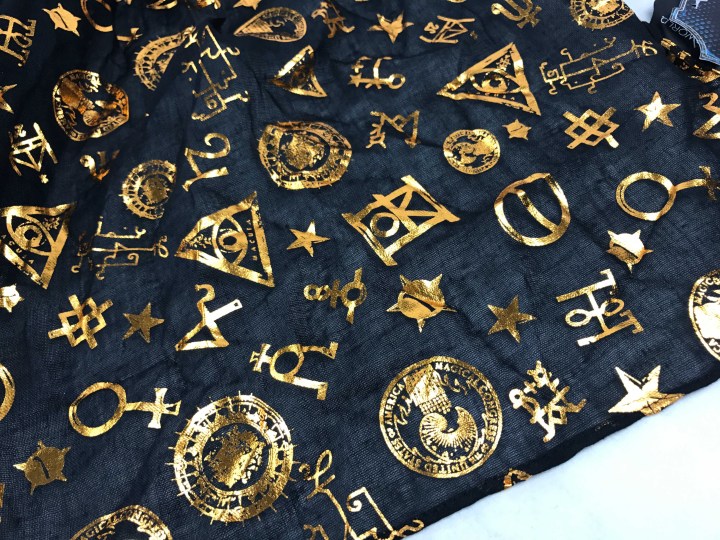 The semi-sheer scarf is black, so it will go with all the things, and the gold foil printing allows for highly detailed symbology from Fantastic Beasts. I see the MACUSA seal, spell symbols, the always stay vigilant eye, and more!
This is the kind of item that always gets notice from fellow fans – but passes as a completely normal accessory to those not in the know!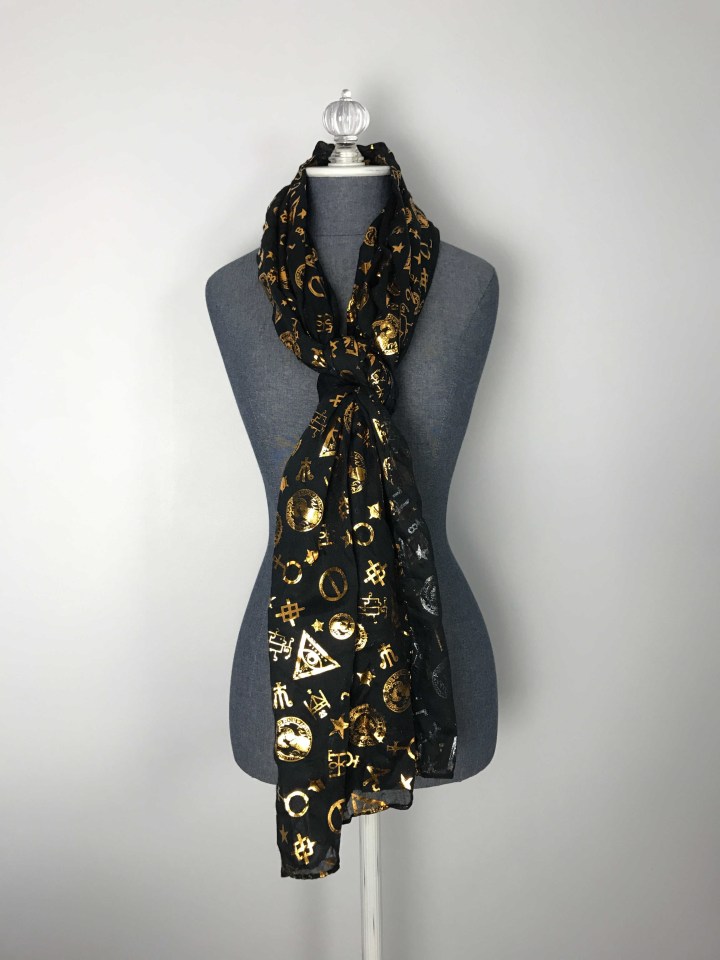 Gorgeous! This one is right up there for me with the best of Loot for Her, for fandom, quality, and style!
I was basically like this, so it was a winner for me! Great loot this month!