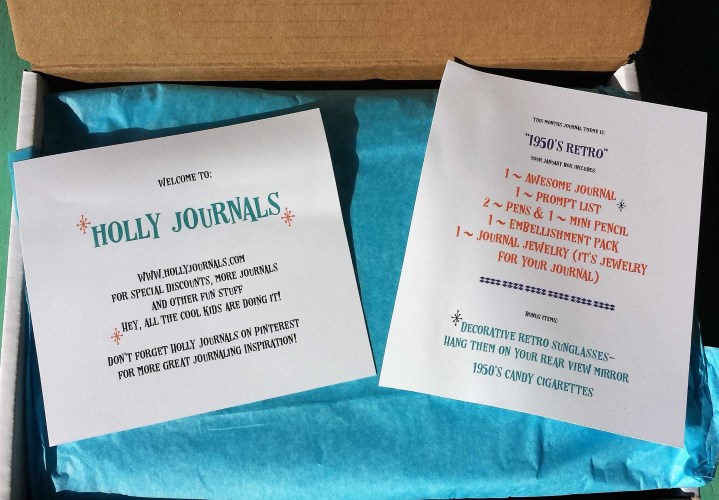 Holly Journals is a subscription for the journal lover. It comes with a handmade journal and every journaling thing you will need each month. These journals are completely handmade, and everything is coordinated to a specific theme like summer, etc. Holly Rose, who owns Holly Journals personally curates every box and she and her family assemble every journal. Boxes are sent out the last week of the previous month so they will arrive in time to start off a new month with a new journal.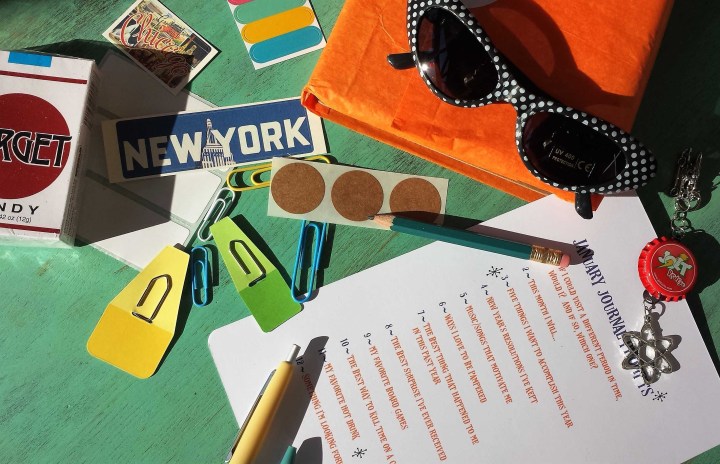 DEAL: Get 10% off for life! Use coupon code HS10.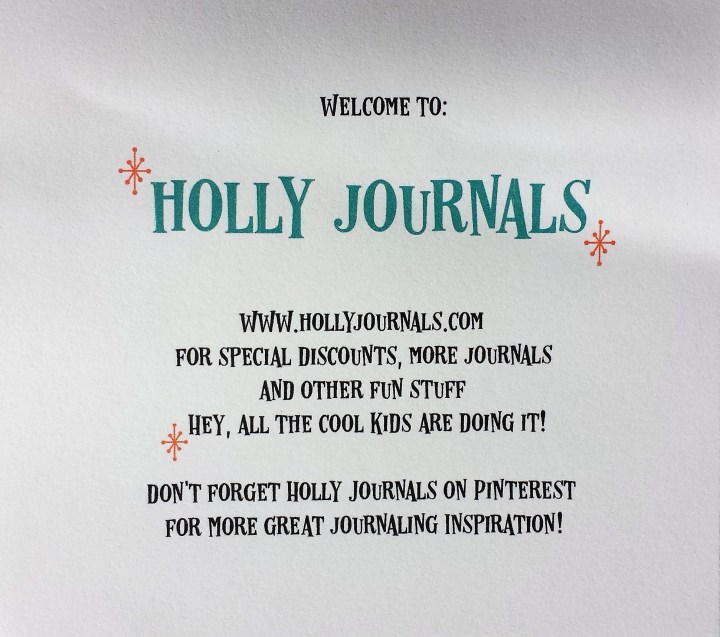 This card welcomed us to the Holly Journal box. I love that they are on Pinterest, got to check that out!
I did check out their homepage, and they have an awesome guarantee! If you are not thrilled with your new journal you can simply return your box (unwritten and undamaged) for a full refund (minus shipping). Their motto is, "Don't love it. Don't keep it. It's that simple." But, you're gonna love it…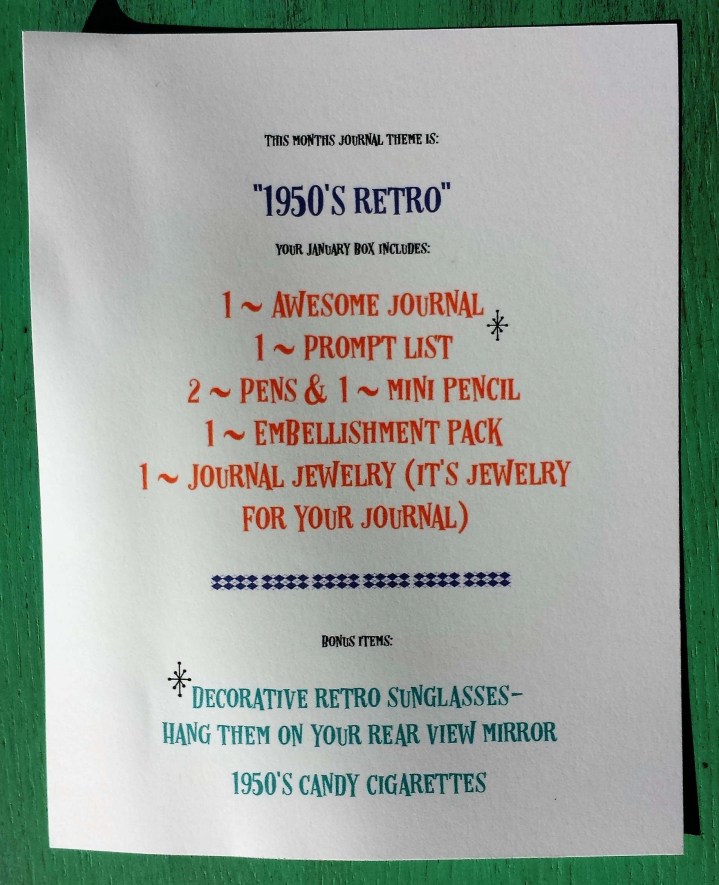 The theme for this month's box was "1950's Retro."  This card gave a neatly printed list of every item in the box.
The subscription is $39.95 for month to month with shipping included. If you commit to a 3, 6 or 12-month subscription the price drops a little. The 12-month subscription (the best price) comes out to $34 per month (before any coupons).
The journal was wrapped neatly in orange tissue paper and sealed with a retro sticker.
All of these journaling aides were in an envelope in the box.
There was a mini pencil and two fabulously appropriate pens. I am crushing on the little pen. It's too stinkin' cute!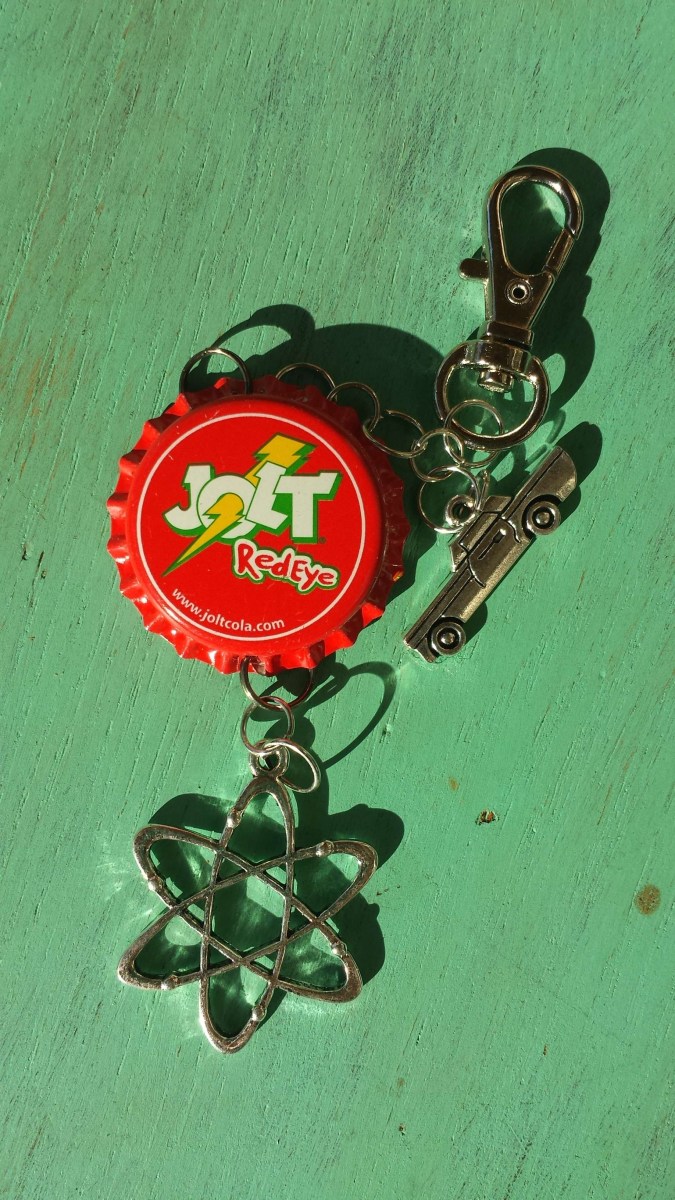 This bit of bling was in the box and is jewelry for your journal. How cool is that? That nuclear symbol seems to be a recurring thing. I like it.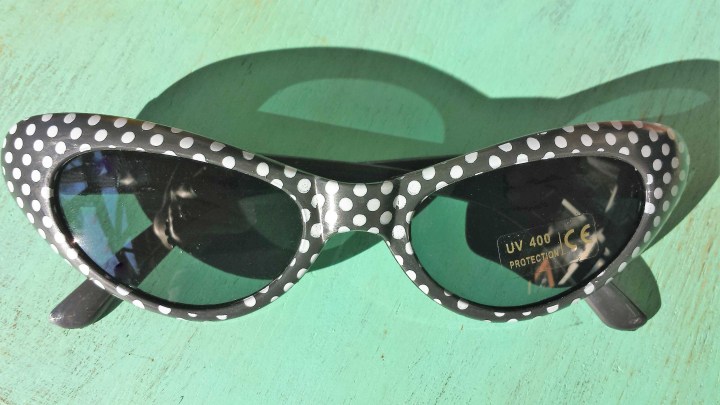 These polka dotted glasses were one of the bonus items in this month's box. These are very much me. I love the shape, the polka-dots, everything. And, I wasn't expecting sunglasses in a journal box. But, cool.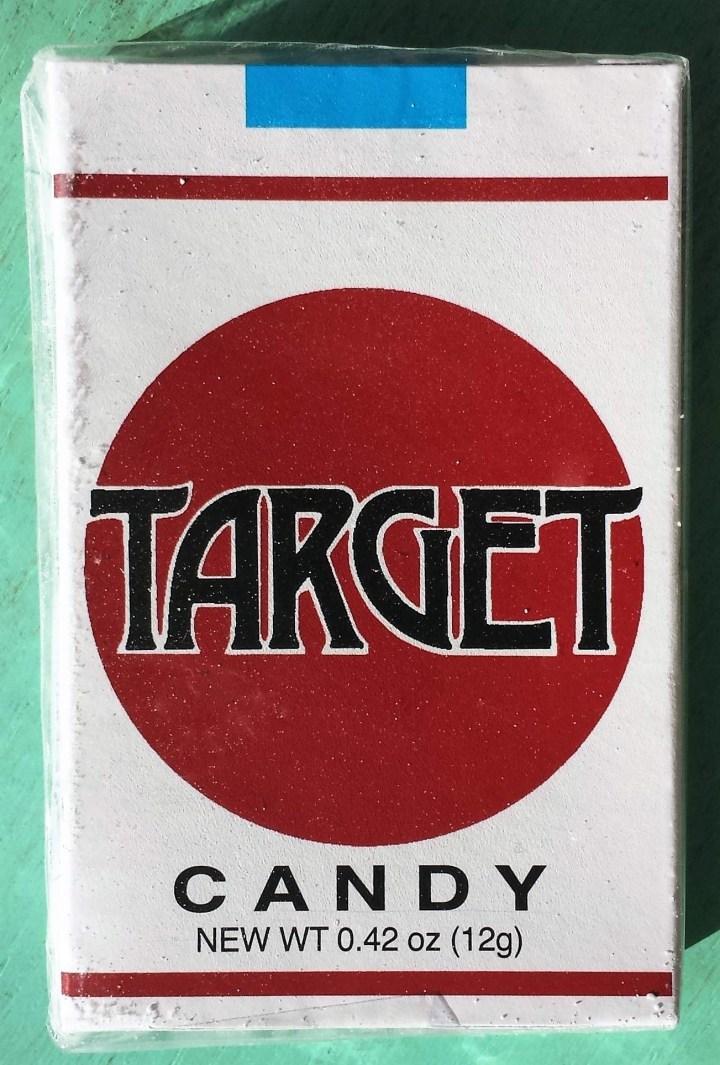 These candy cigarettes were the other bonus item in this month's box. I didn't even know that you could still buy these?! Wow. I remember them being in the candy isle in the local drug store/ice cream shop in my hometown. And, in 1950, everyone did really smoke. Ah, the good ol' days, when no one knew that everything was bad for them.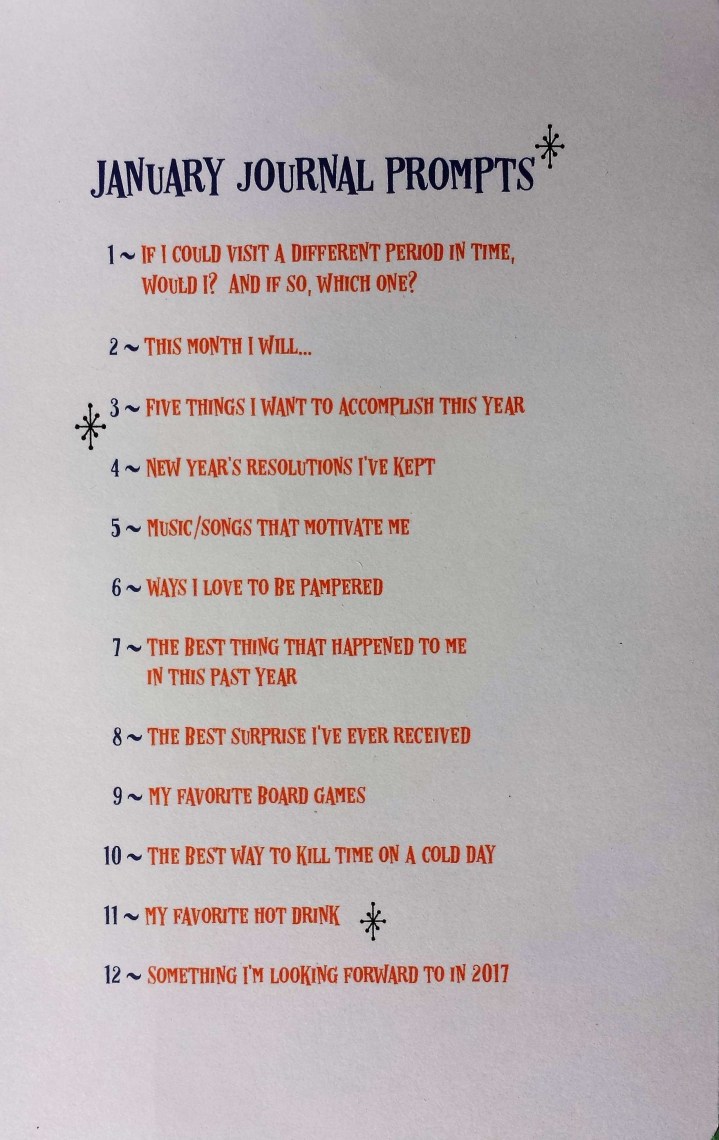 There was this sheet with 12 fun journaling prompts to start you off.
Number 6 – Ways I love to be pampered: Lately, it has been foot rubs, but only from my kids. I don't like strangers touching my feet. No, not even pedicures. Where are you supposed to look? Do you close your eyes and relax? Do you watch them scrub your feet? And do you talk to them? How's the weather? Do my bunions disgust you? I just can't do it. I leave pedicures all stressed out. But, a good foot rub from my preteen. Now that's the kind of pampering I like! (Journal entry number one done.)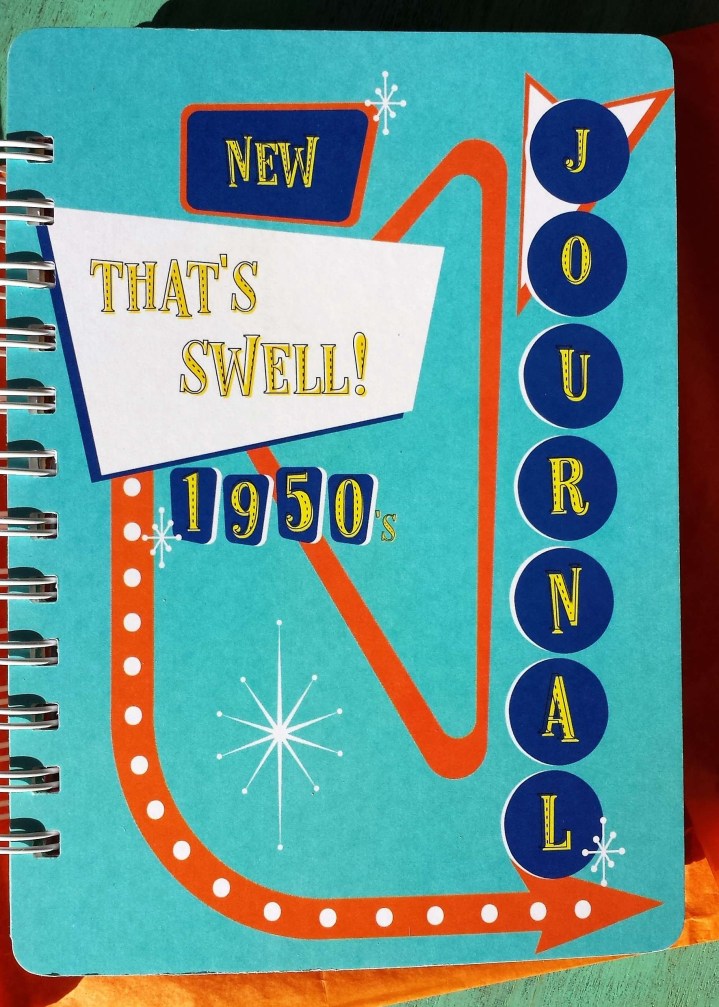 The journals themselves are at least 50 pages (100 double-sided) and are completely handmade.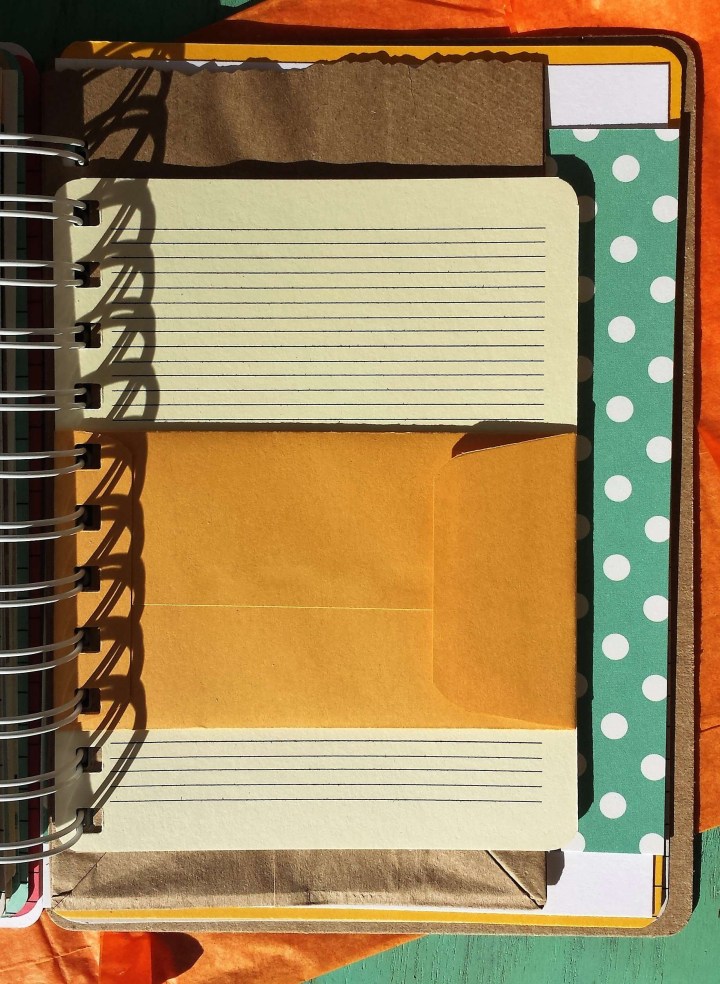 You have some standard lined pages, but there are literally dozens of special pages and inserts that are just too cute.  This one has a little envelope, a larger paper bag, and a polka dot page.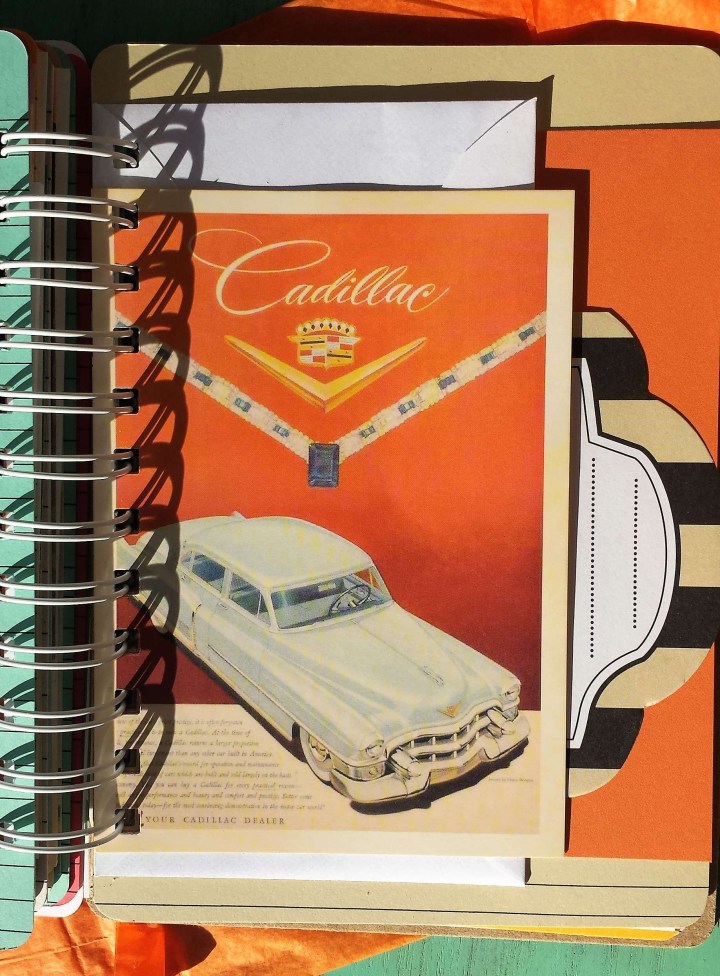 This page featured a vintage Cadillac advertisement.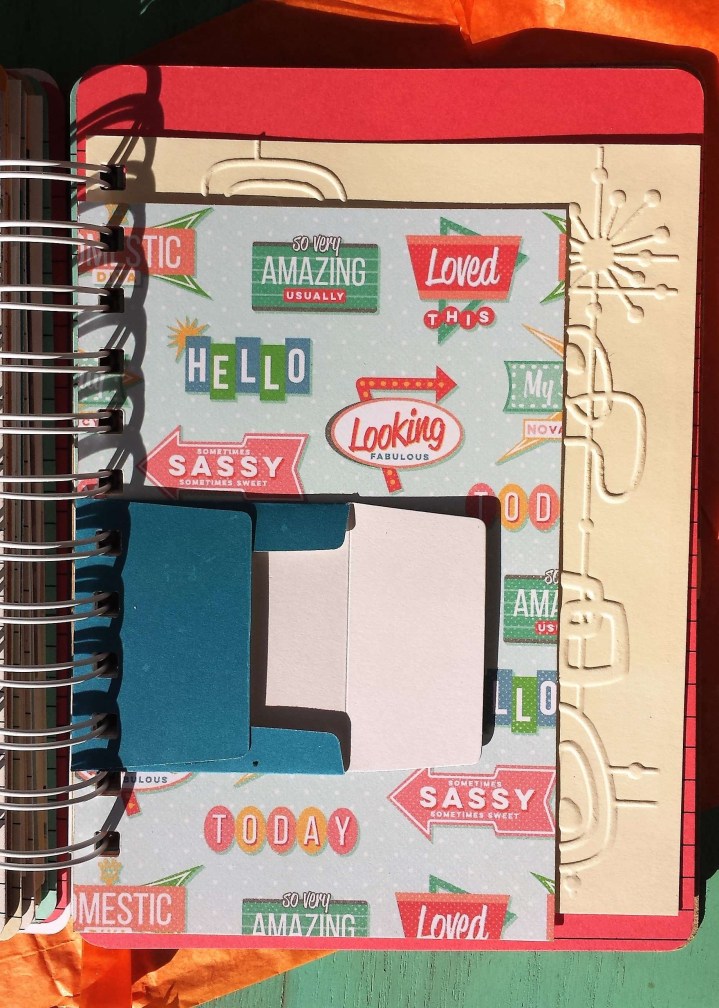 The pages are nice and thick quality paper. Some are embossed and others just have a cute background print.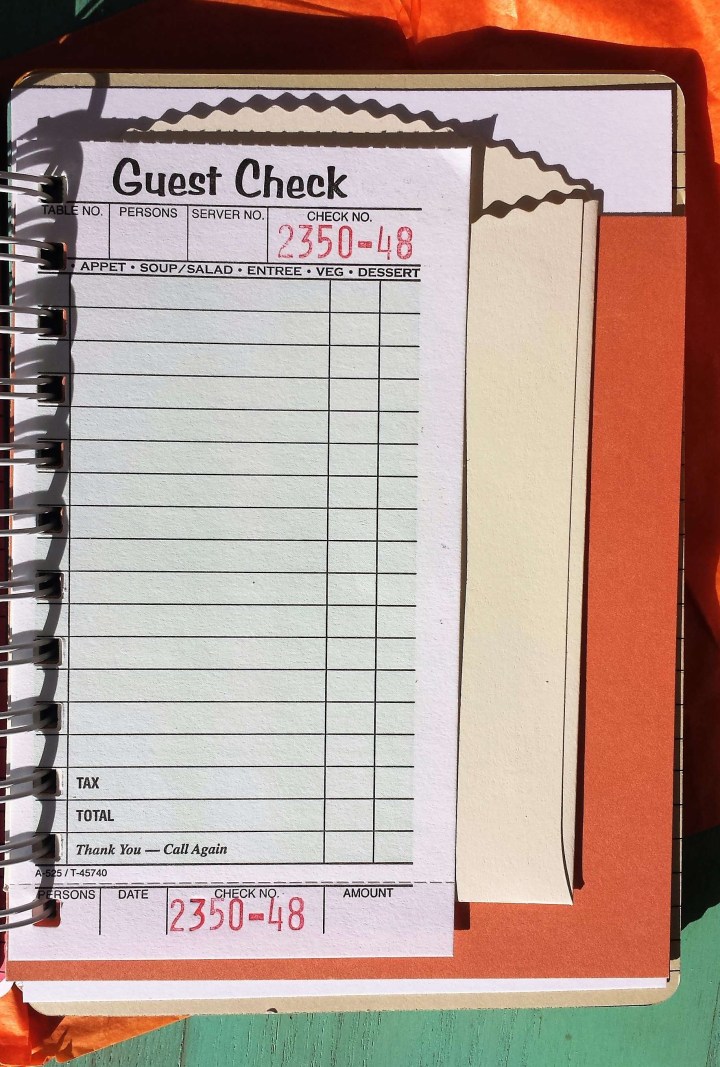 How cute is this? A real restaurant check. And another envelope to keep cool stuff in. Like that four leaf clover I found one time, or a movie ticket.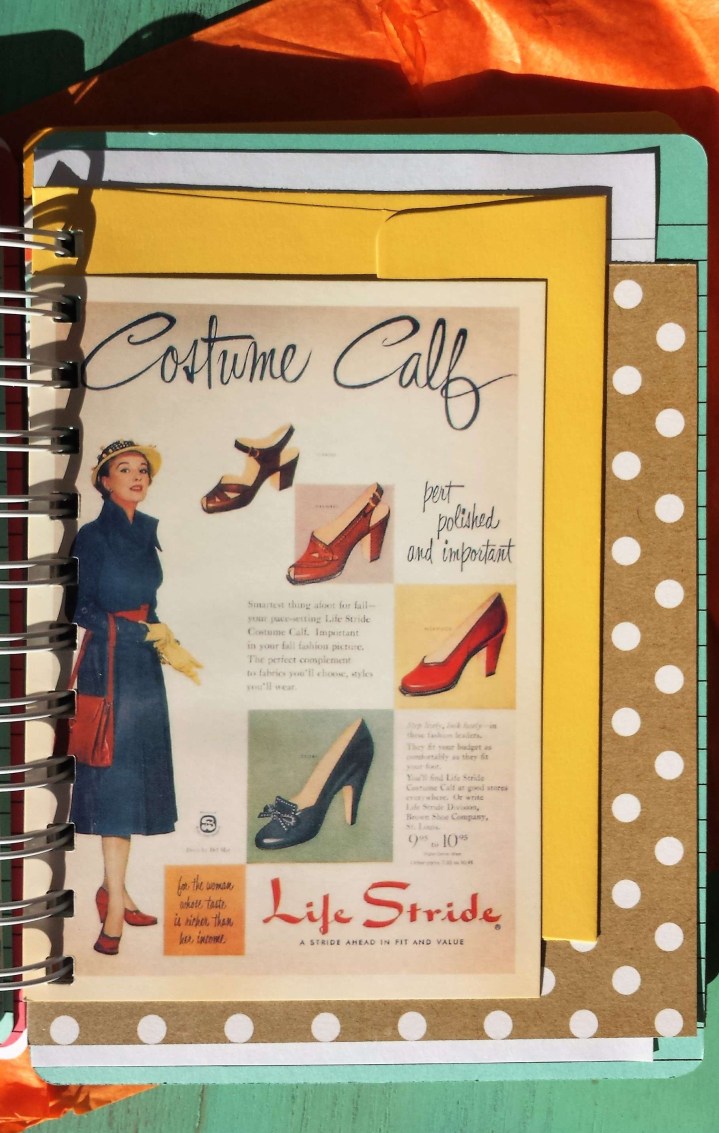 Another advertisement page. I like those navy pumps. I would totally wear those!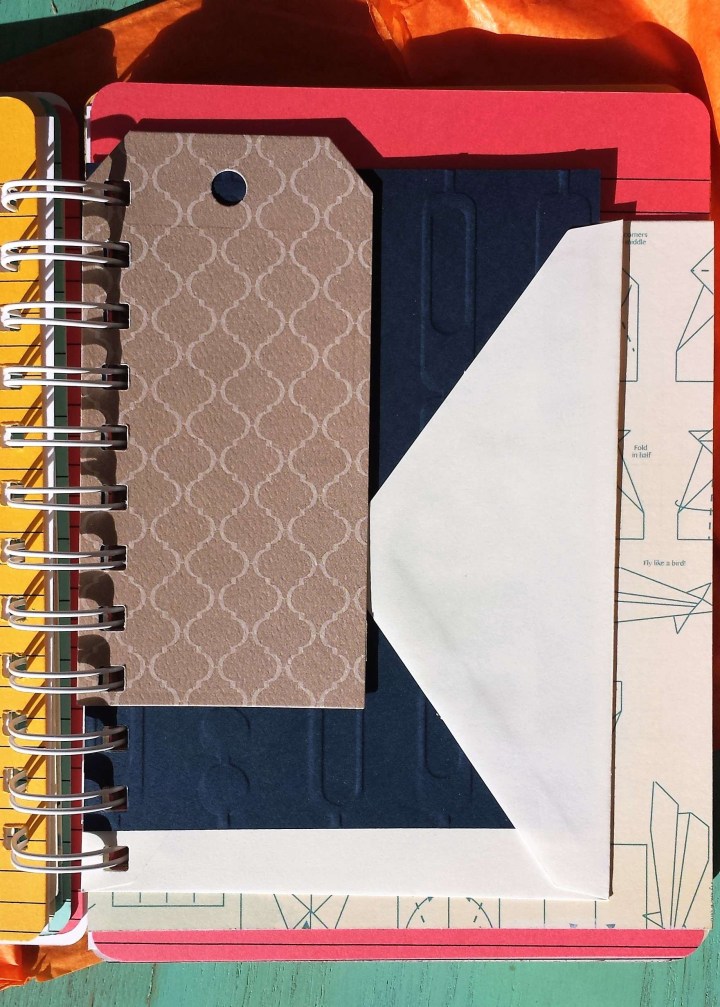 More pages! They just keep coming.
A cute little gingham envelope.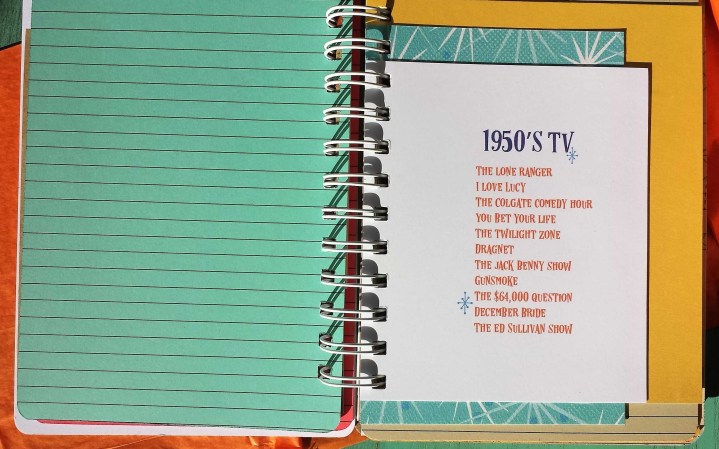 Several of the pages had 1950's themed lists. This one featured 1950's TV shows. I Love Lucy! That show is still hilarious.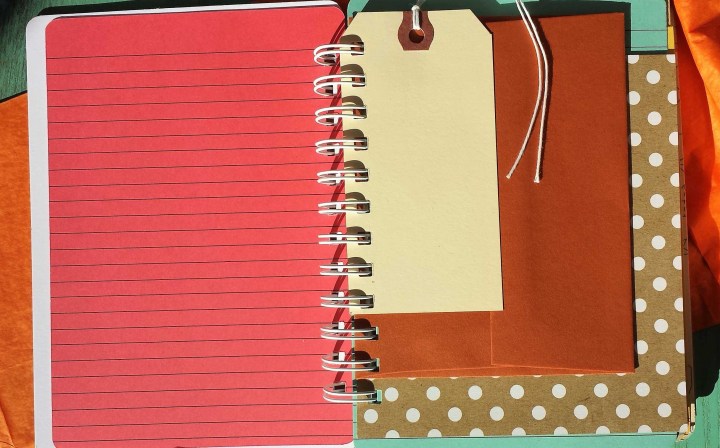 More pages!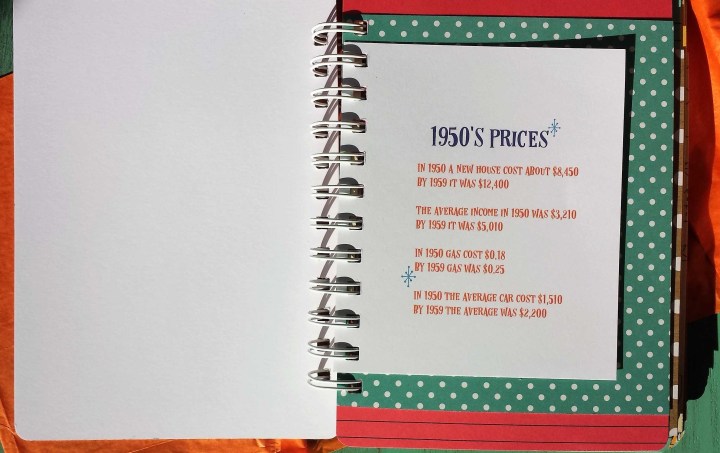 I love that the Holly Journal is all cute and scrap-booky, but all I have to do is pick it up and write in it. Maybe add a sticker here and there, but no in-depth cutting and stamping required. I am so not good at all of that! I am impressed with the quality of the journal and the expert curation. All of the items were very appropriate to the 1950's Retro theme and just darling to boot!
What did you think of January's Holly Journals?