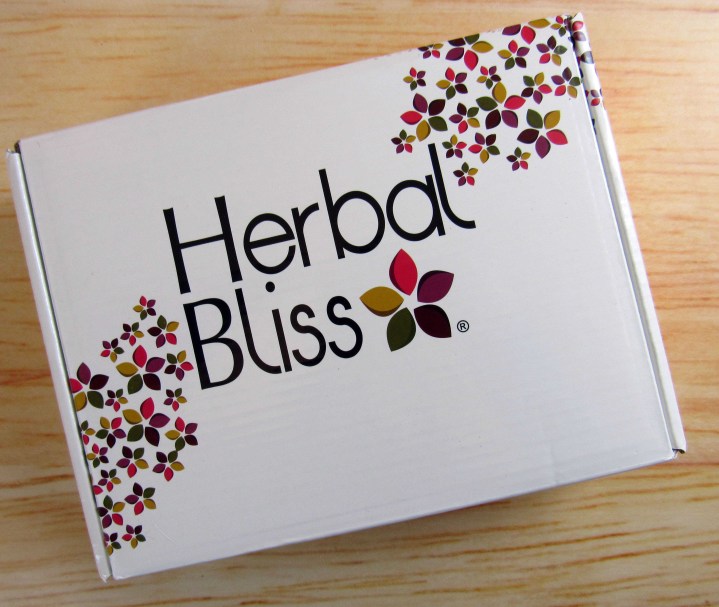 Herbal Bliss sends five amazing herbal products each month. The products cover five categories – Aromatherapy, Blissful Body, Culinary, Well-Being and a Spotlight item. Herbal Bliss seeks out small batch producers that focus on the quality products.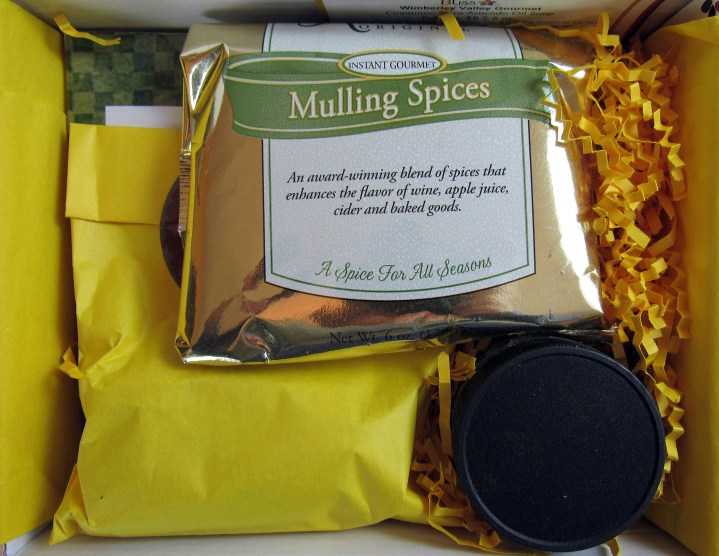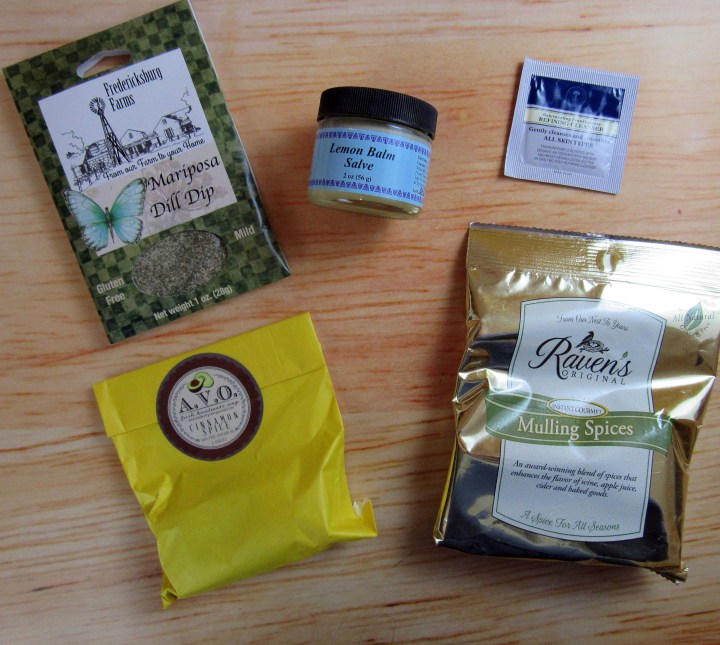 Here are the items in the November Herbal Bliss box. It looks like a great holiday box.
I received some sad news when I renewed my yearly subscription. The curator has decided to end the subscription portion of Herbal Bliss. It's one of my favorite subscriptions, and I am sad to see Herbal Bliss come to an end. I wish her warm wishes in her future endeavors. Here's a little more information.
I have decided to discontinue shipments of Herbal Bliss effective immediately. This was not an easy decision and I have been thinking through it for some time. I will be working in the background to determine the next iteration of this business for, but it is unlikely that it will continue to be subscription boxes.

I sincerely hope you have enjoyed your subscription. I have loved curating great herbal products for our customers and hope that any new iteration of Herbal Bliss continues on that path. We will update our web page and Facebook with products we like. We will also announce our new business model, should we chose to pursue, on these pages as well.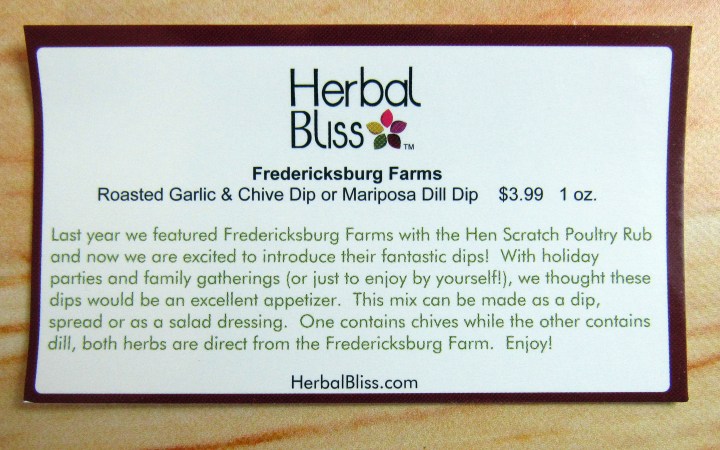 The Fredricksburg Farms Mariposa Dill Dip (1 oz, $3.29) smells delicious. The gluten-free dip mix has a wonderful dill aroma that makes my mouth water for chicken salad. I will be preparing the dip as a Christmas week snack.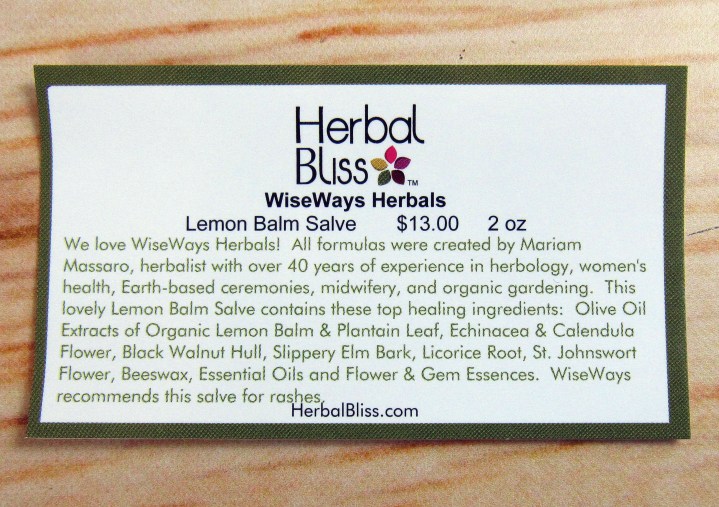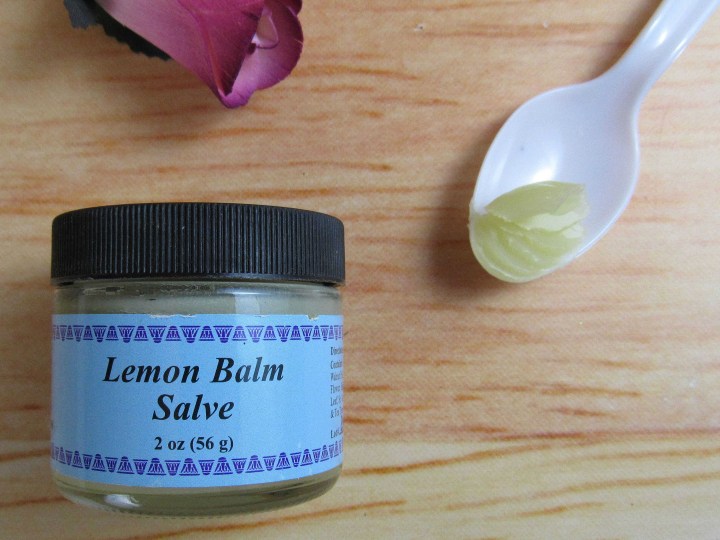 My household knows to reach for a salve when there is a scrap, scratch, or rash. Most of the times the salve will heal it. The WiseWay Herbals Lemon Balm Salve (2 oz, $13.00) has a pleasant lemon scent and is made out of ingredients such as slippery elm bark, lemon balm, black walnut hull and more. This salve is recommended for occasional rashes which means my teenager will be using it. Mariam Massaro is a herbalist with forty years of experience. I hope her products show up in more subscription boxes.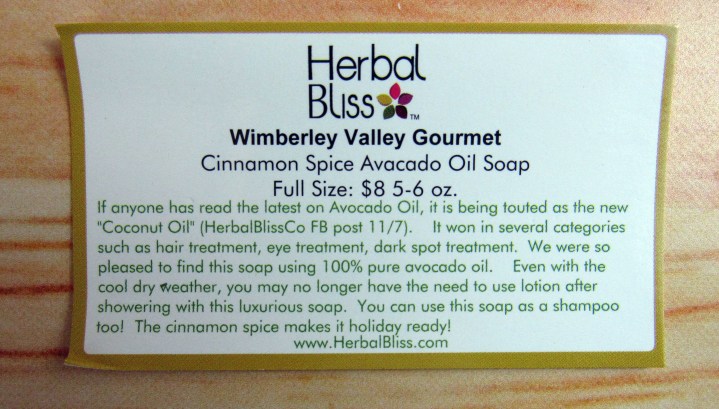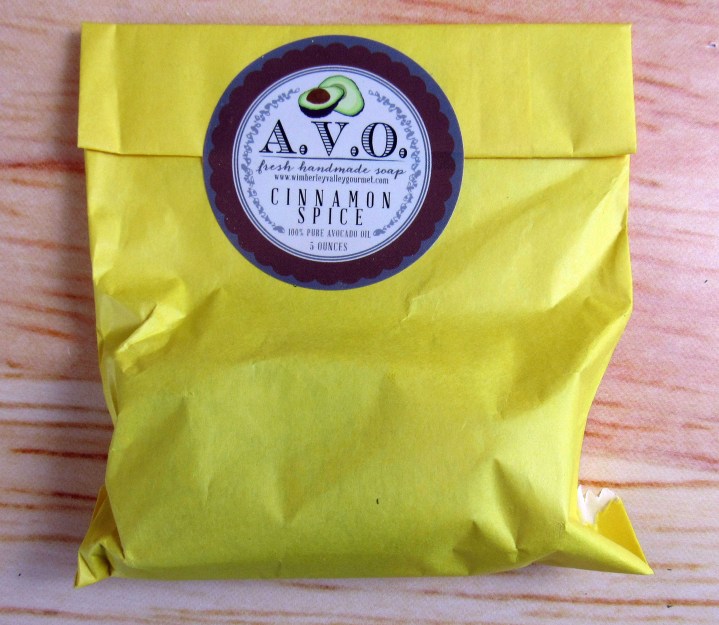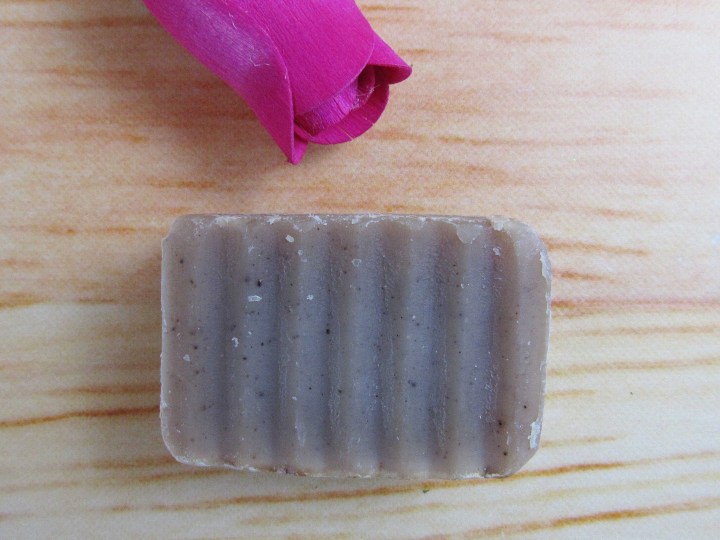 Holiday Soap! The Wimberly Valley Cinnamon Spice Handcrafted Avocado Oil Soap (appx 1.5 oz, appx $2.50) has a wonderful spice scent. The soap also has goat soap in it making it moisturizing to the skin. The travel-sized soap can be used for hair and body.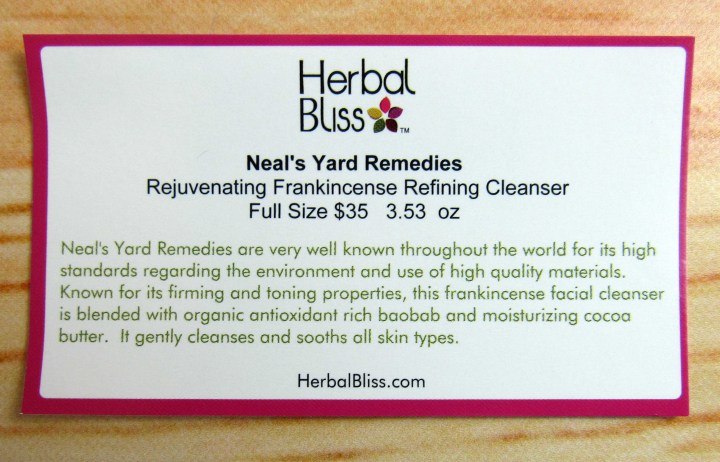 The award-winning Neal's Yard Remedies Rejuvenating Frankincense Refining Cleanser (foil, appx $1.00) has frankincense and organic cocoa butter in it. The wonderfully scented cleanser felt soothing to my skin.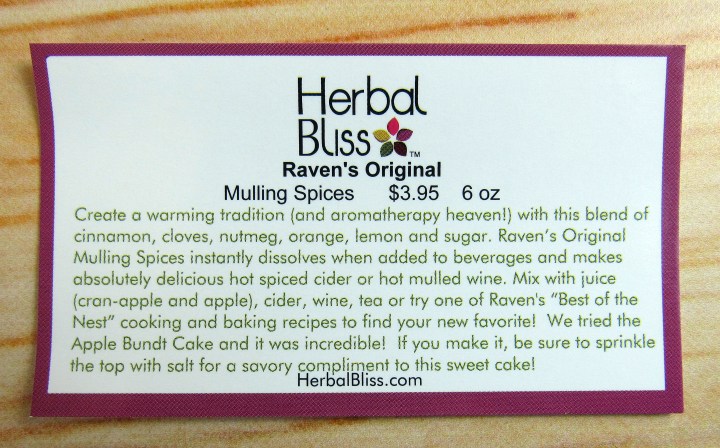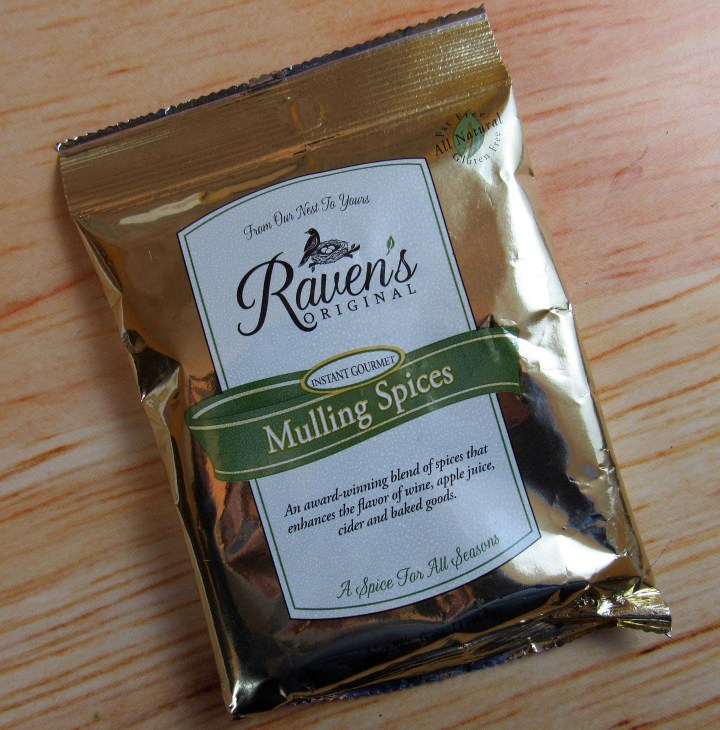 I live in an area where fresh apple cider is a short drive away. I will be using the Raven's Original Mulling Spices (6 oz, $3.95) to make spice apple cider later in the week. I can already smell the wonderful spice blend of cinnamon, nutmeg, and clove.
Sadly, my 18th Herbal Bliss Box is my last box. I found amazing products that my family loved and enjoyed over the past year and a half. Some of the products have made a difference in my life such as the Super Salve which made my osteoarthritis bearable last winter. As far as I know, there is no other subscription box similar to Herbal Bliss. We will miss the salves, delicious foods, spices, wonderful bath products and more. The curator has always been warm and friendly in her responses to me. My family wishes her good health and good luck in her future endeavors.
What do you think of the November (and last) Herbal Bliss box? Let us know by sharing below!