Grove Collaborative (formerly known as ePantry) is an eco-friendly subscription service that allows you to quickly pick your favorite high-quality cleaning and household supplies and set up a customized schedule for their shipment to you. Grove Collaborative carries a variety of brands including Method, Mrs. Meyers, Seventh Generation, Preserve, and more, including their own house brand.
When you sign up you take a quick quiz so they can create a suggested bundle for you, but you can customize it as much as you'd like.  See our complete Grove Collaborative/ePantry walkthrough here! Grove calculates exactly how much you need!
You'll pay the cost of the products (you can see the details on every product on the Grove Collaborative site), plus $2.99 shipping.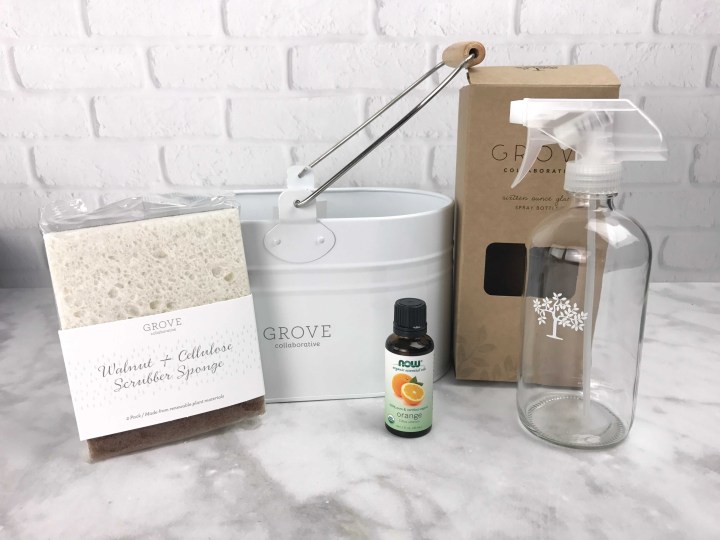 In addition to to more natural products, Grove has awesome goodies that you can use to make your own toxin-free cleaning supplies.
DEAL:  You can get a free $10 credit plus a free Mrs. Meyer's hand soap when you sign up with this link.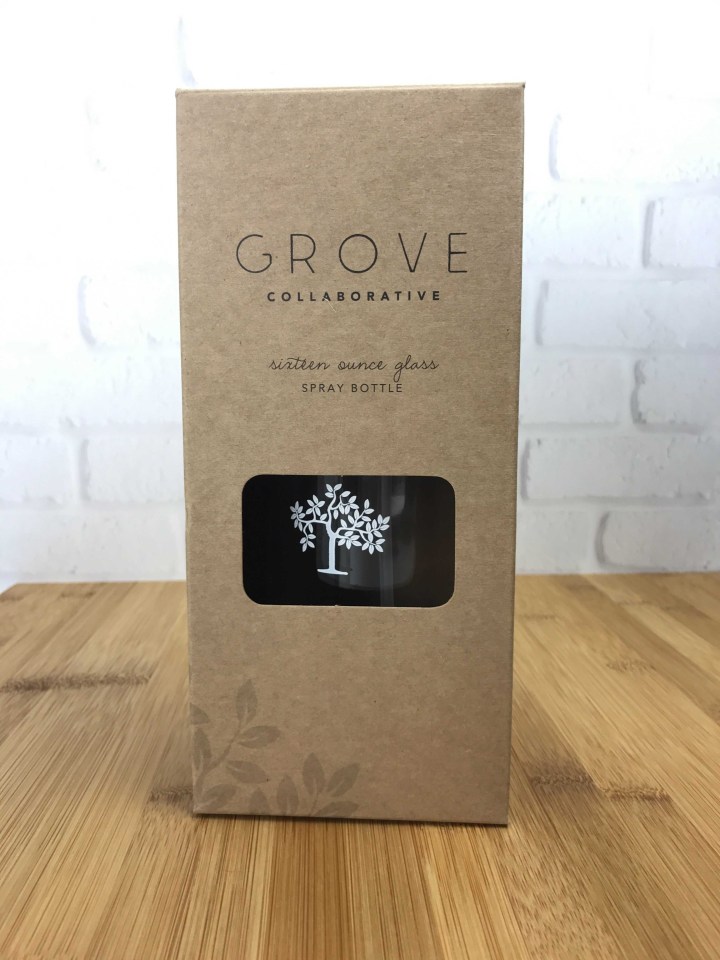 16-ounce Glass Spray Bottle ($8.95)
This 16 ounce glass spray bottle comes with a recipe for an all purpose cleaner on the back!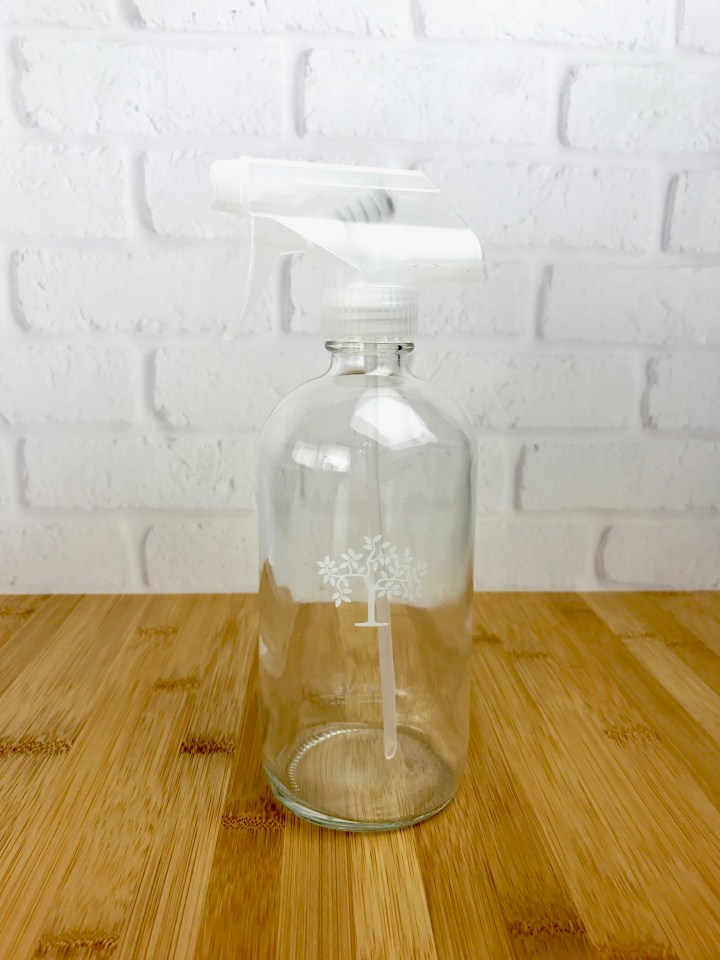 The bottle itself is glass and the sprayer mechanism is plastic. I've never had a plastic sprayer get corroded but I guess after a few years it might – so you can reuse the bottle as a bud vase or recycle it. In the past I've bought multi-packs of super ugly plastic sprayers for my homemade concoctions and this is just so much classier!

Now Organic Essential Oil in Orange ($6.99) Not just for smelling good, orange essential oil is one of the most powerful de-gunking agents on the planet! This full ounce bottle will go a long way since you just use a drop or two at a time!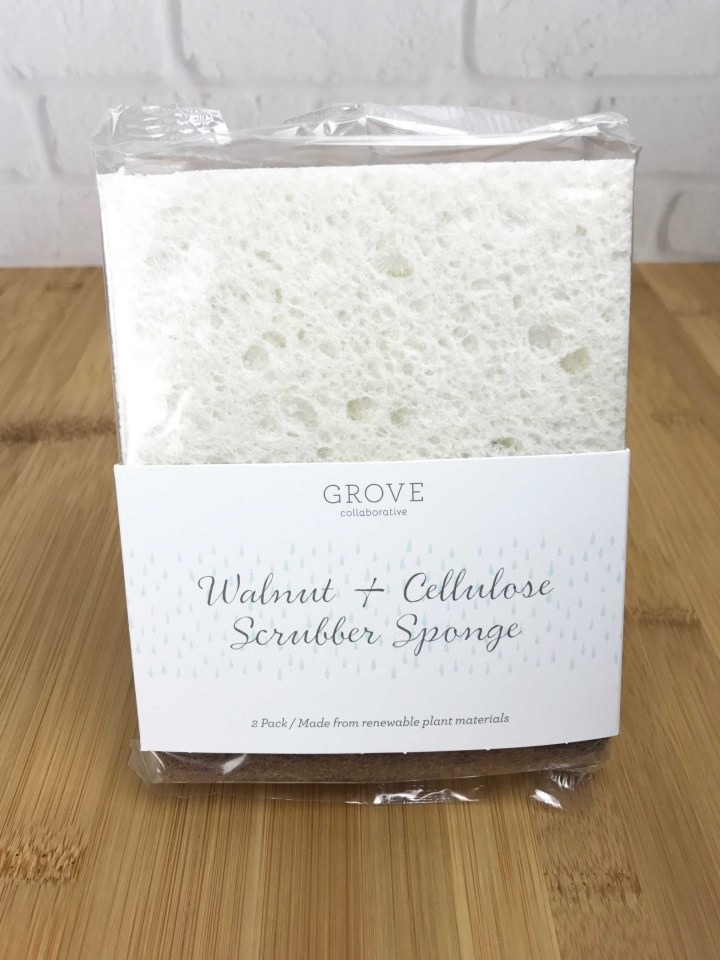 Walnut + Cellulose Scrubber Sponge ($3.95)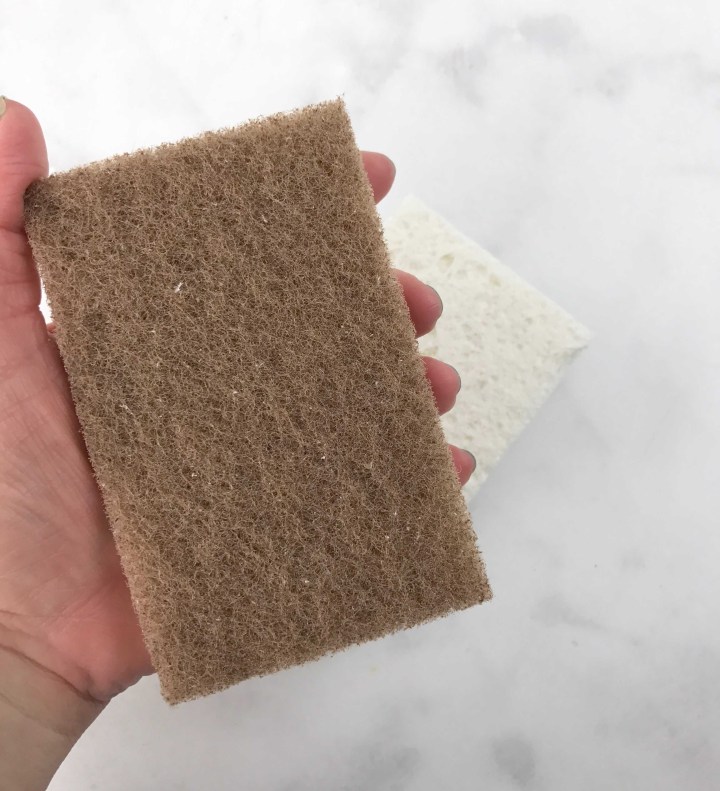 These scrubber sponges are made out of renewable walnut and cellulose! One side is sponge-y and the other side is scrubby!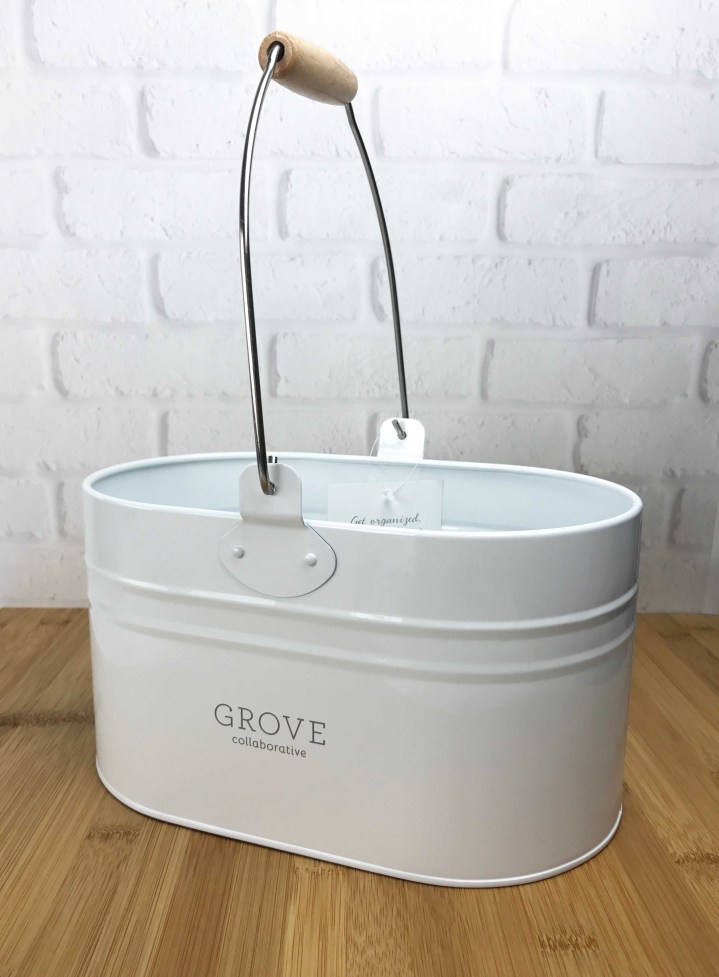 Enamel Cleaning Caddy ($11.95) Hello farmhouse chic! I am in love with this and will probably pick up more to keep under every cabinet.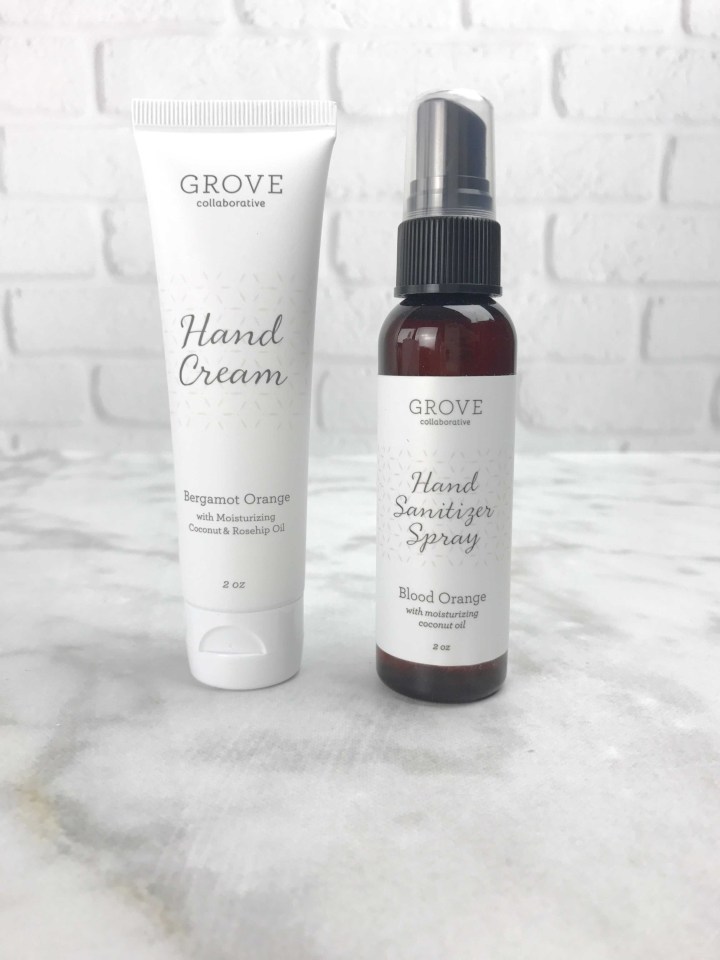 Bergamot Orange Hand Cream ($7.95) While I liked the scent, I thought this hand cream was too pricey to be a real consideration. It's just too expensive for a house brand.
Blood Orange Hand Sanitizer Spray ($3.95) On the other hand, I'm crazy about this hand sanitizer spray! It smells yummy and doesn't dry out my hands. This is replacing another bother I'd just used up!
What a cute little cleaning kit! While I typically order pre-made items from Grove I thought it was great to see these simple cleaning basics (and can I call them chic? because they are!).
Visit Grove Collaborative to check it out and personalize your own subscription!