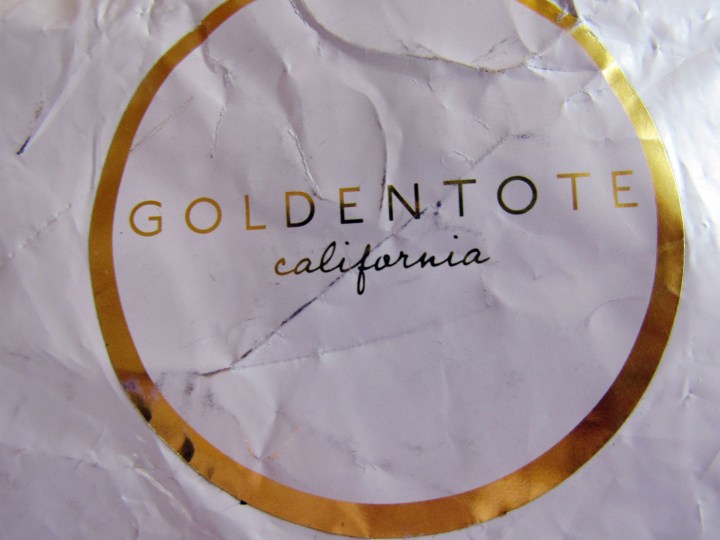 My Golden Tote Accessory Mystery Tote ($40.00 + $5.95 shipping- sold out) arrived! I decided to order it in hopes of receiving a few awesome accessories for two upcoming conferences that I will be attending.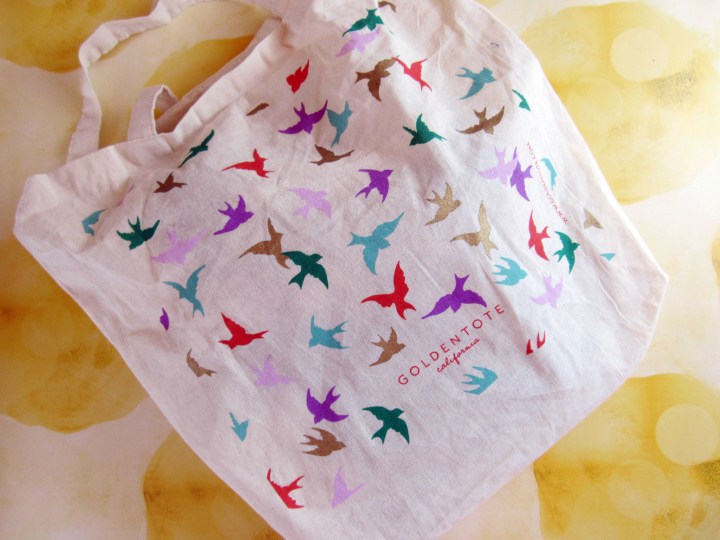 I was pleasantly surprised to see my items tucked away in the August 2016 bag. I love the colors on the bag and will use it to keep excess brochures etc. from the conventions.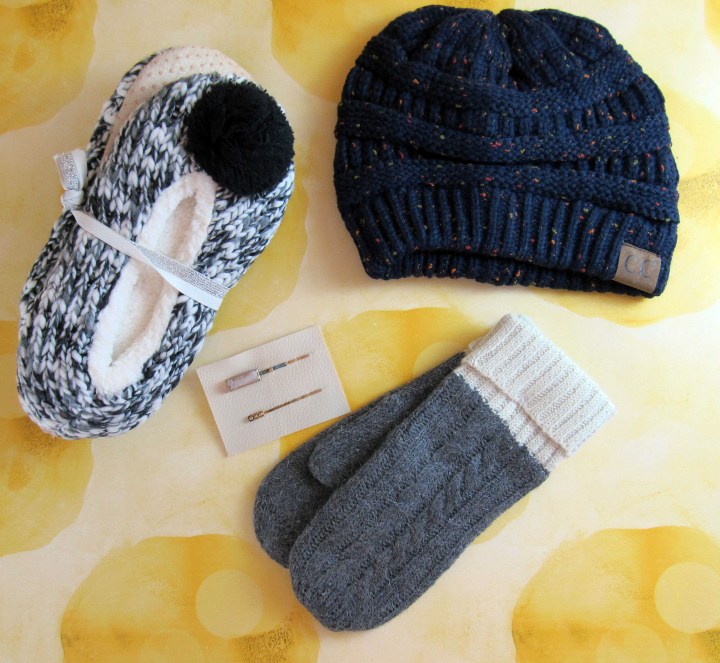 Here are the items in my Golden Tote Accessory Mystery Tote. I am relieved that I like everything. You never know what will be in a mystery tote.
The C.C. Hat ($12.00) is a warm hat made out of 100% acrylic. The flecks of color keep the hat from being boring. I will be bringing this hat to the conferences because traditionally there has been a snowstorm at the end of the week. I got to keep my head warm!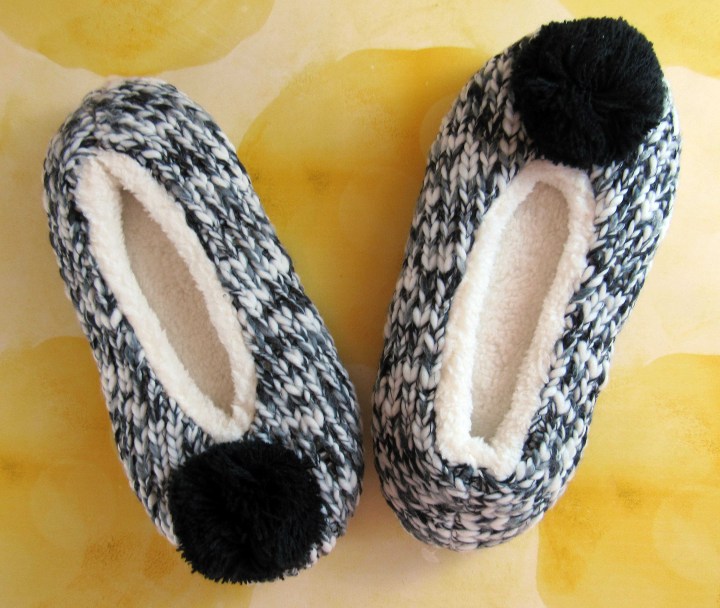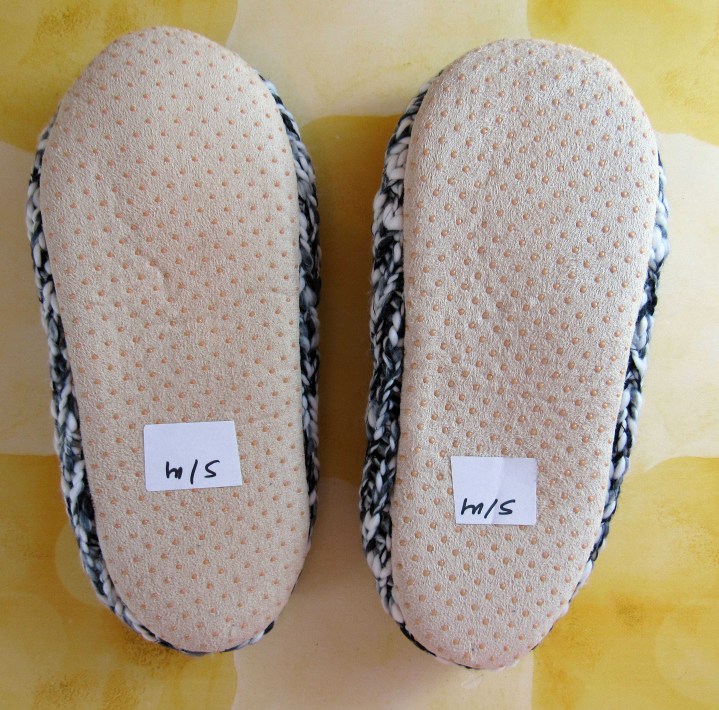 The adorable Golden Tote Pom Pom Slippers fit my 7.5 feet. They are warm and are cushioned on the bottom. The soles have grippers on them which I liked. My cats love sneaking up on me and attacking the pom poms. My precious naked feet do not touch hotels' rugs and floors. I will be bringing my slippers with me to keep my feet cozy while in the hotel room.
The gray mittens by Look are warm and cozy. They are made out of 60% acrylic and 40% and have a warm black lining. I never know what to do with mittens because I am more of a glove gal. I do plan to use them and bring them to the conferences with me because I love the look and feel of them.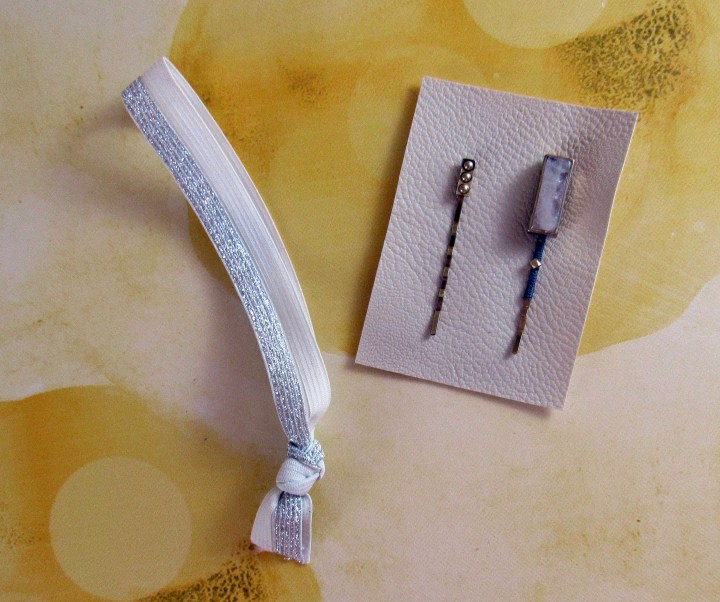 I love hair accessories. The large hair holder was used to keep the slippers together which can be seen in the group shot. It is not large enough to use as a hair band. It will work well holding my too thick hair in a ponytail.
The bobby pins are not your mother's bobby pins. They are fun conversational pieces that add a little boho to my hair. I will be using them at the conference to add a little femininity to my look.
I am happy with my Golden Tote Accessory Mystery Tote and wished I ordered a second one. I wasn't able to assign a price to the items but thought it was worth the $40.00 plus $5.95 shipping. I liked how the items matched but weren't matchy-match. I will be taking everything to the two conferences and then continue to wear the items throughout the rest of winter and early spring. I plan to order another mystery tote next year!
Read Brandy's 2014 Mystery Tote Review and 2015 Mystery Tote Review to see what's been in past totes!