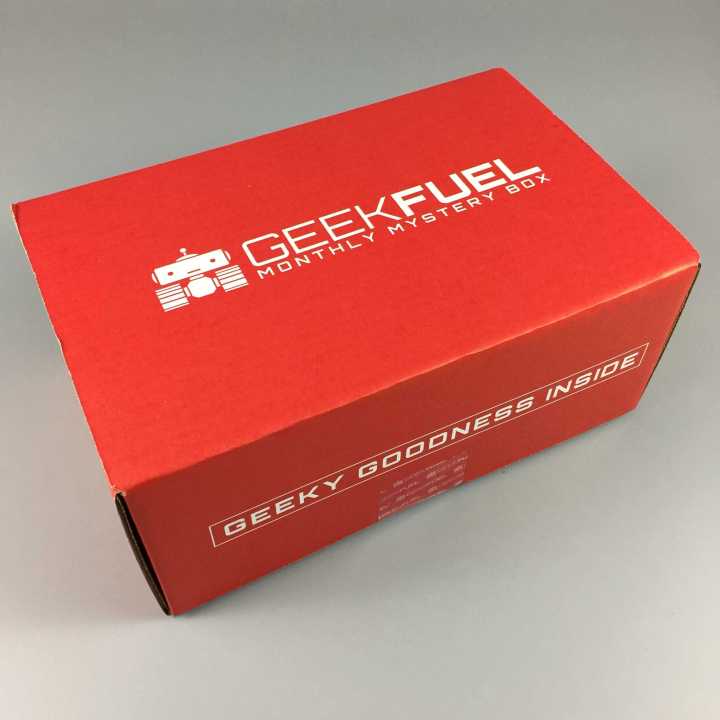 Geek Fuel Monthly Mystery Box is filled with all kinds of geek surprises. It's a geek & gamer subscription box with at least $40 worth of geek accessories and apparel with exclusive games, toys, gear, collectibles, and all things epic. This box always includes a Steam game code.
TIP: You can still get this exact box – the Geek Fuel home page will always tell you what box is currently shipping!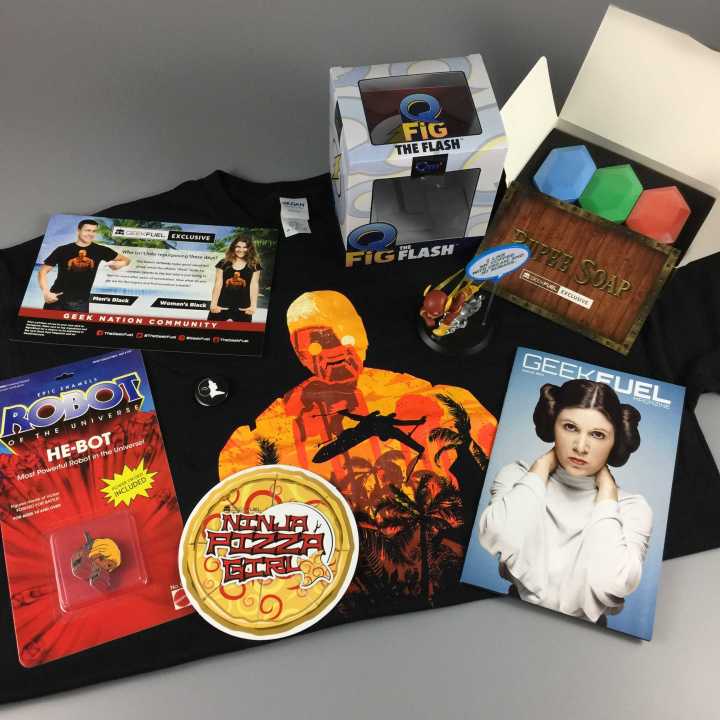 The January 2017 box brought items from DC, Star Wars and more. Let's get into what was in this box!
DEAL: You'll save $5 on your first box with this link – no code needed!
The description card gives you a rundown of what is in the box and also where to follow Geek Fuel on social media.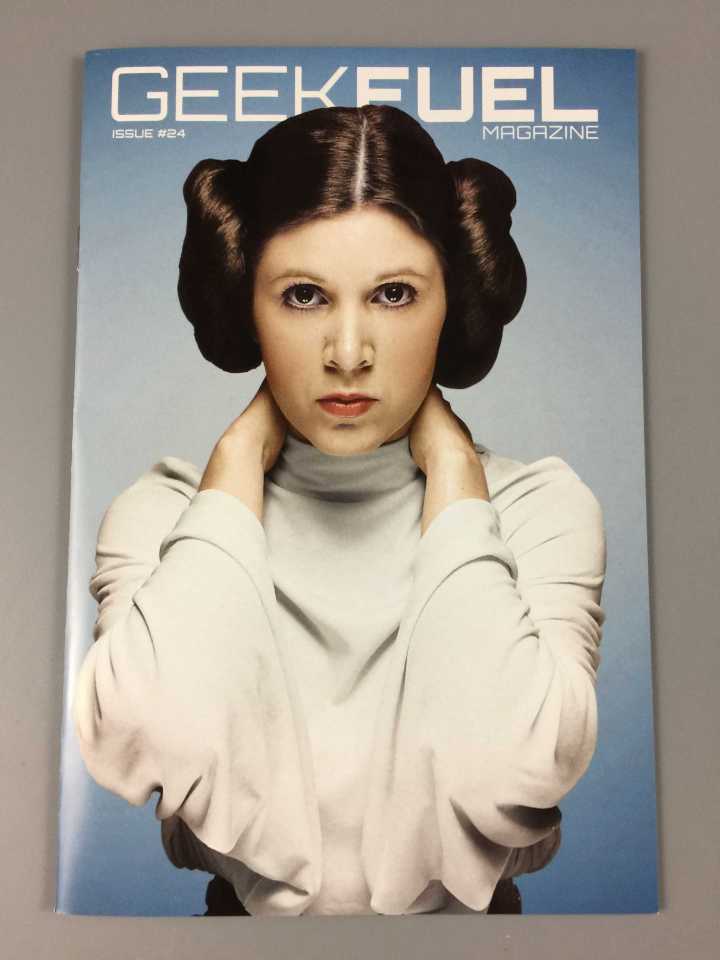 Each box comes with a mini-mag with features about current geek topics plus a gift guide. I like the tribute to Carrie Fisher.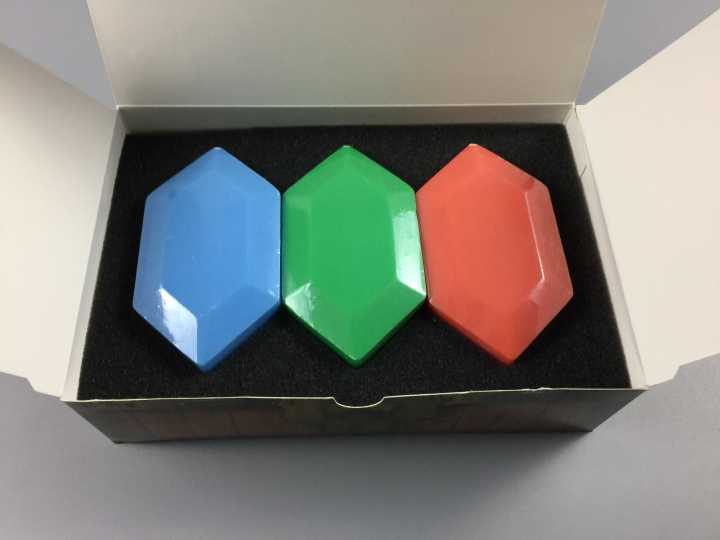 Rupee Soap. What are you trying to say Geek Fuel??? This is a clever idea to tell your geeky friends to clean up. Hopefully, they aren't too enamored with such an interesting collectible that they refuse to unwrap the soap and use it.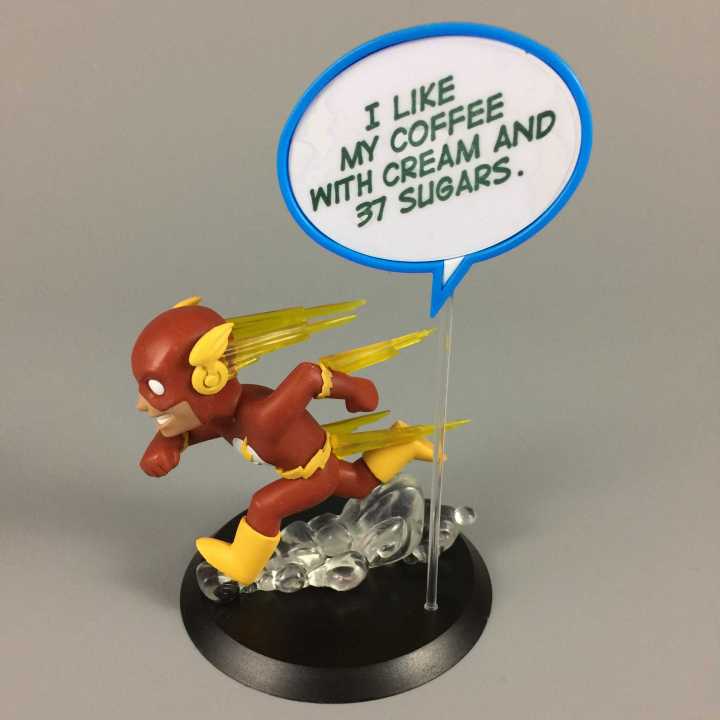 QFig Collectible DC Figurine – Subscribers will receive one of four different DC characters. I lucked out and got the one I wanted the most: The Flash! Subscribers could also receive Harley Quinn, Green Arrow or Mr. Freeze.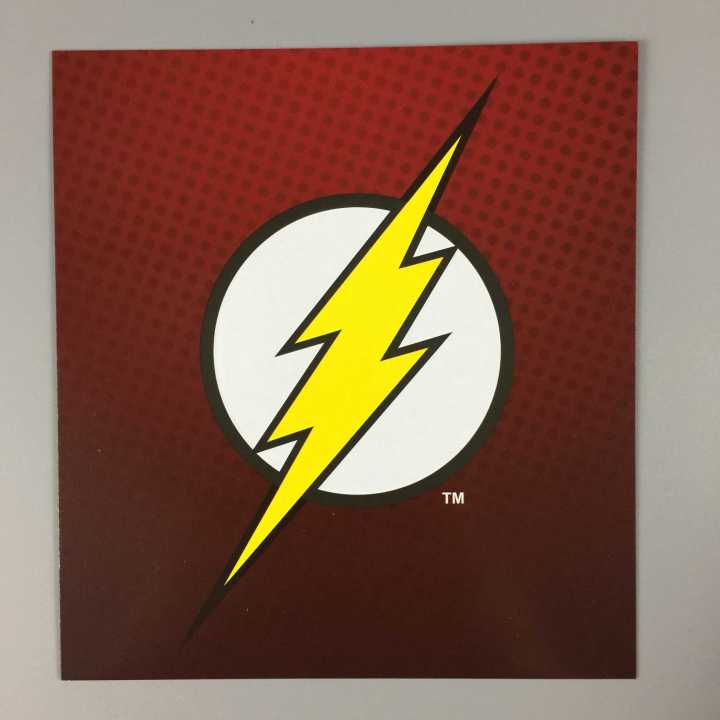 The word balloon is actually a white board so you can change what it says (I personally like what it says).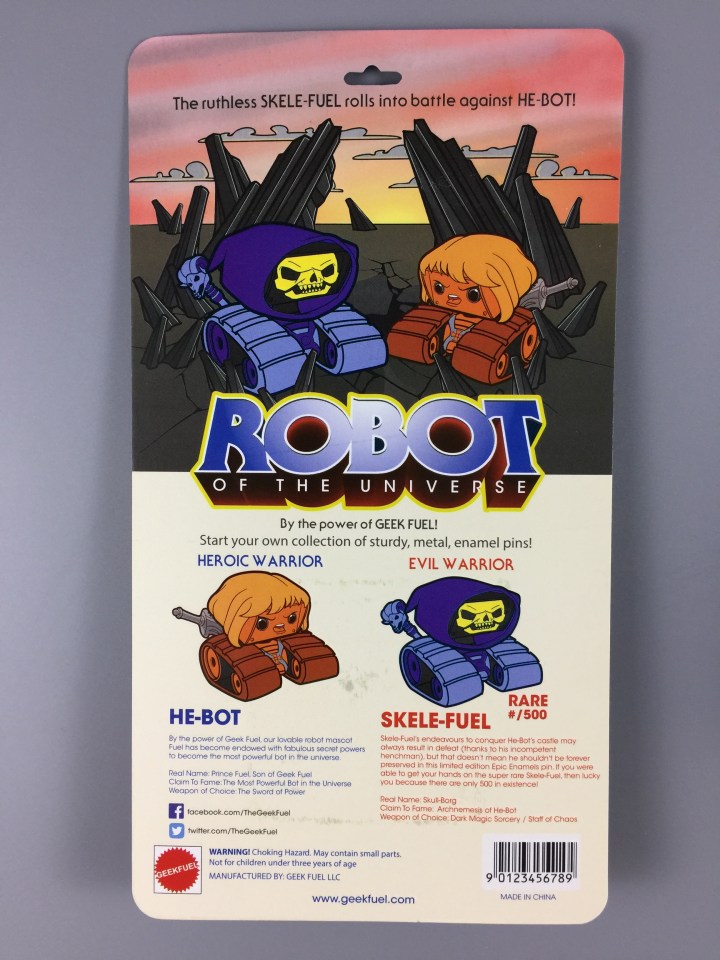 Geek Fuel Exclusive Epic Enamels Pin. The past few months Geek Fuel has been including really awesome looking pins based on iconic characters and putting them on card like action figures.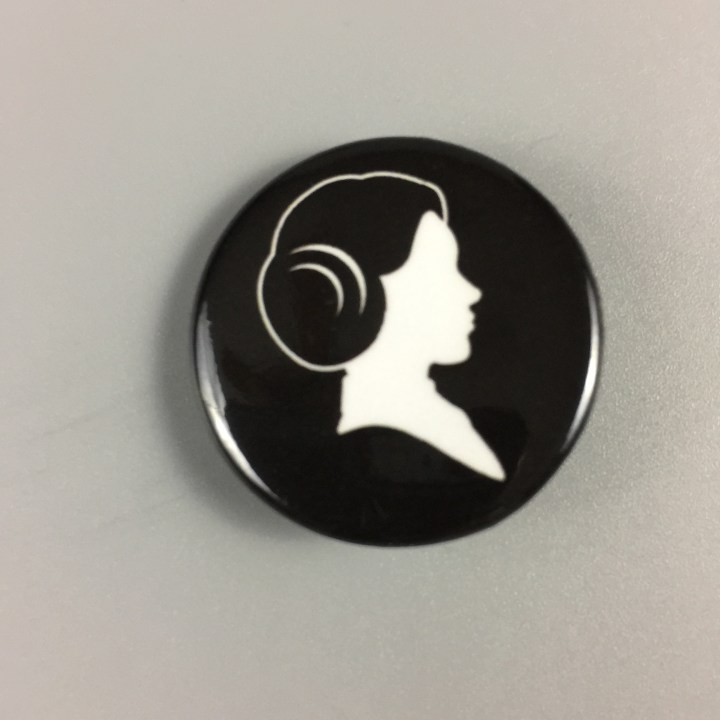 Carrie Fisher/Princess Leia Button. This is a great looking button. It's classy looking in black and white. She will be missed.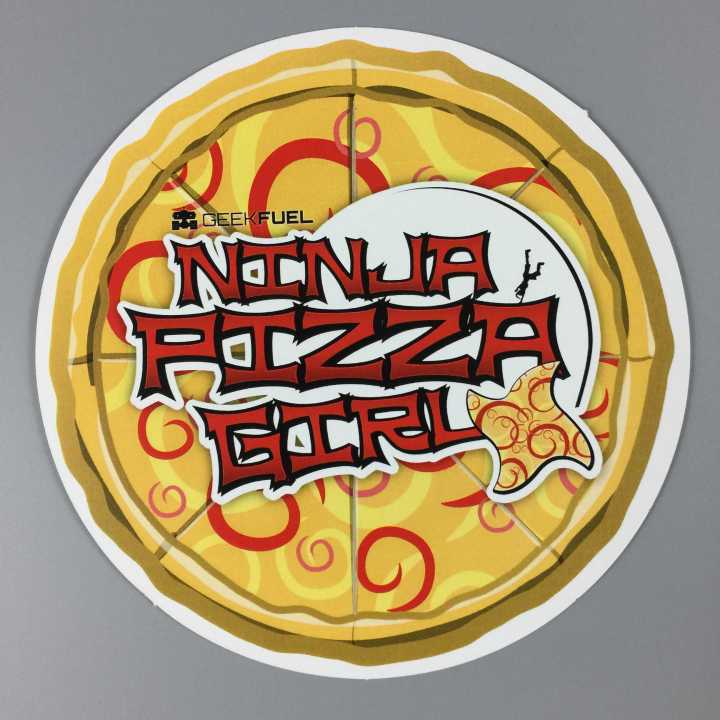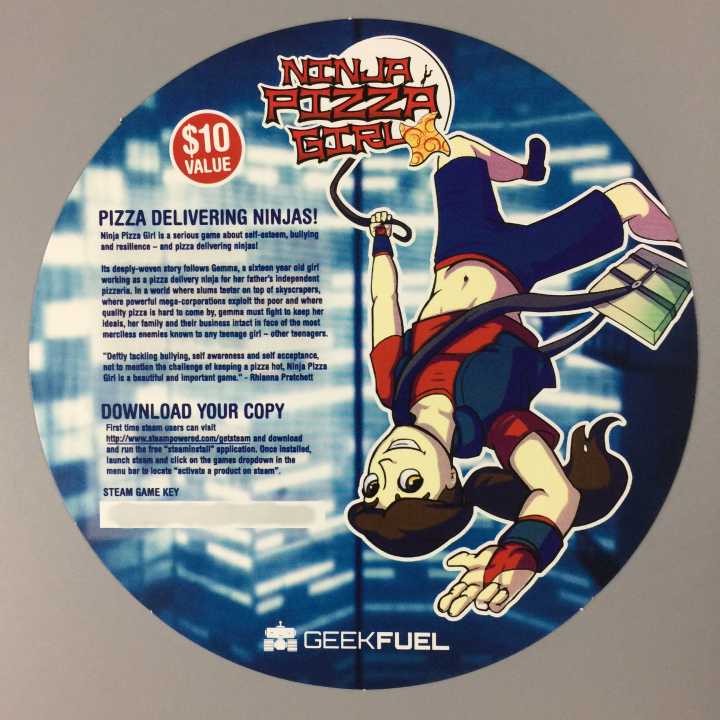 Ninja Pizza Girl Downloadable Steam Game – $9.99. This is a fun side scrolling game where you attempt to deliver pizza at fast speeds. Watch out for bullies and have fun bouncing off the trampolines.
Ninja Pizza Girl is a serious game about bullying, emotional resilience – and pizza delivering ninjas! It's a fast, flow-based game about Gemma, a sixteen-year-old girl trying to keep her dreams alive in face of the most merciless enemies known to any teenage girl – other teenagers.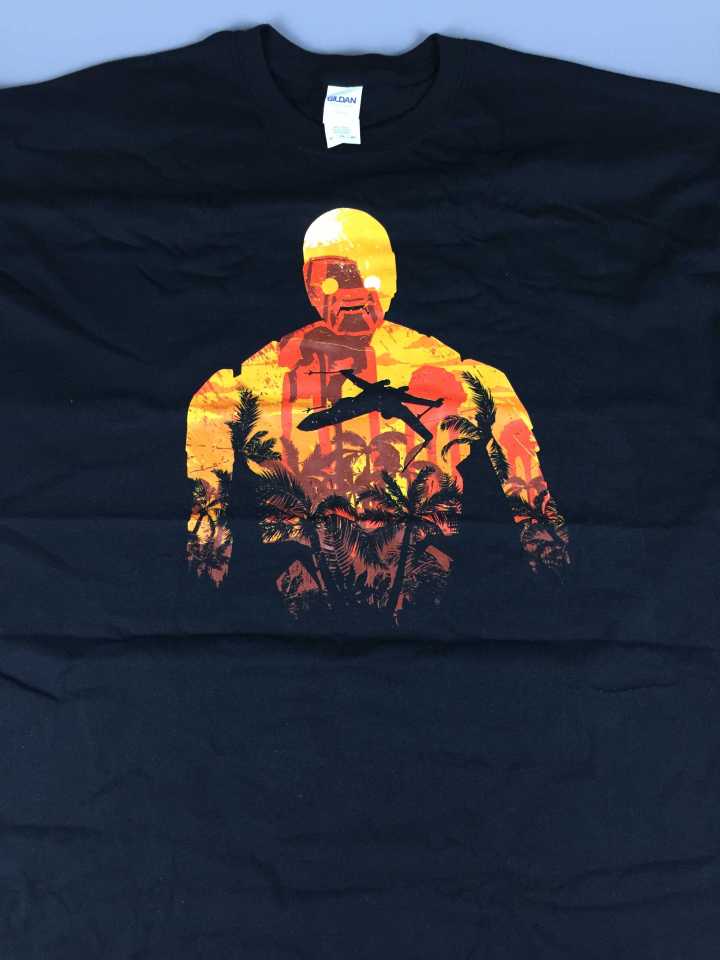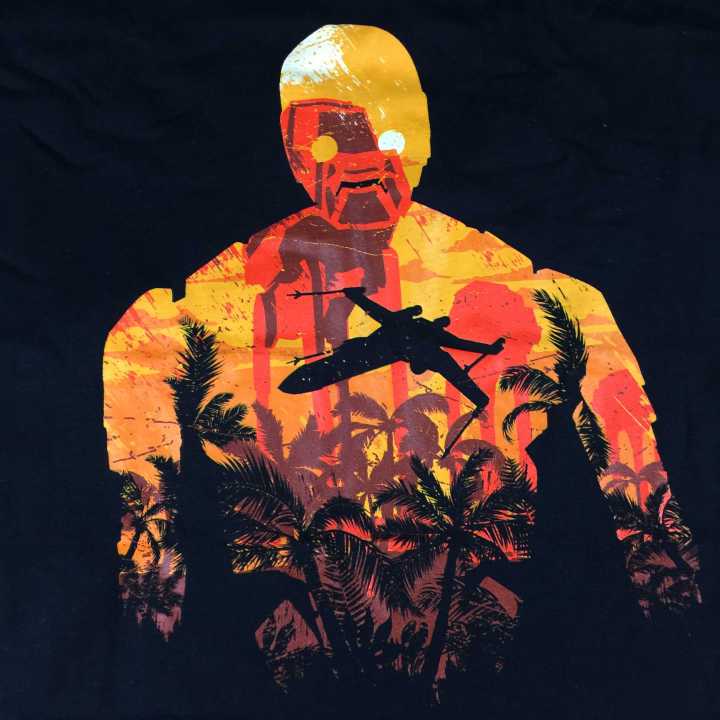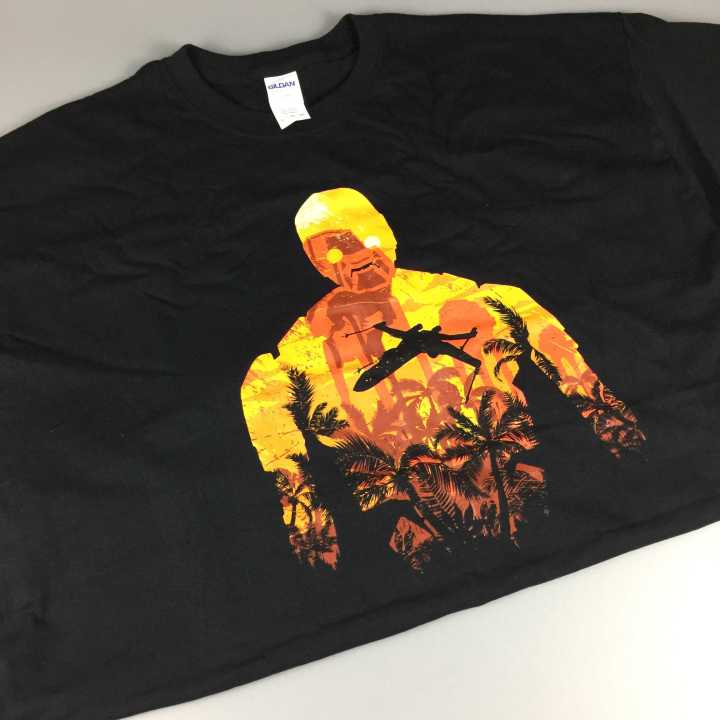 Rogue One T-Shirt.  The t-shirt features the droid known as K-2SO with a tropical silhouette X-Wing Fighter and background. I also like the AT-AT within the orange part of the design.
Geek Fuel did a splendid job putting this box together for January 2017 and I look forward to what will be coming up next month!