Faithbox is a Christian company that seeks to help strengthen your faith in God with their devotional and bring joy with their great products from companies that do good. With the purchase of each box, they provide 3 meals for hungry children through a partnership with Rice Bowls. In 2015, they were able to provide over 100k meals for hungry children. Plus, you get a box full of cool stuff in the process.
You can subscribe to Faithbox with a month-to-month plan, a 3-month plan or a one-year plan. With the month-to-month plan, you pay $20 plus $5 shipping each month. The 3-month plan reduces the price per box to $19 plus $5 shipping when you pay for 3 months ahead of time. For the best price per box, you can pay for one year at a time and get each box for the price of $17 per box plus $5 shipping.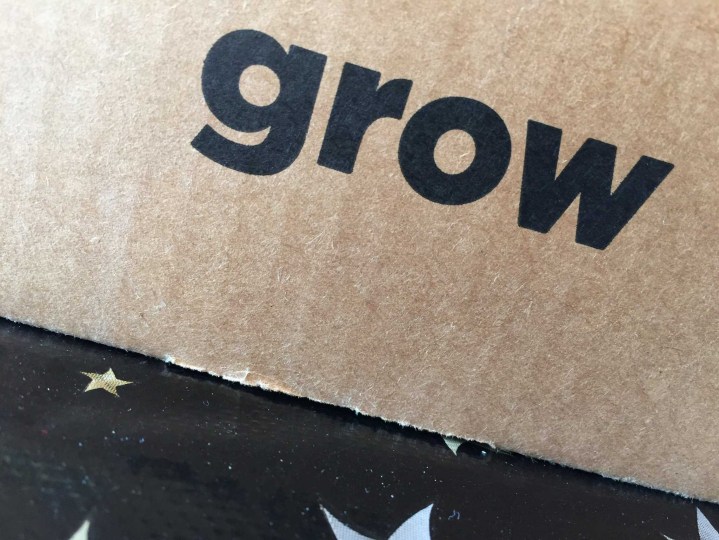 DEAL: Save $5 on your first box with coupon code SAVENOW.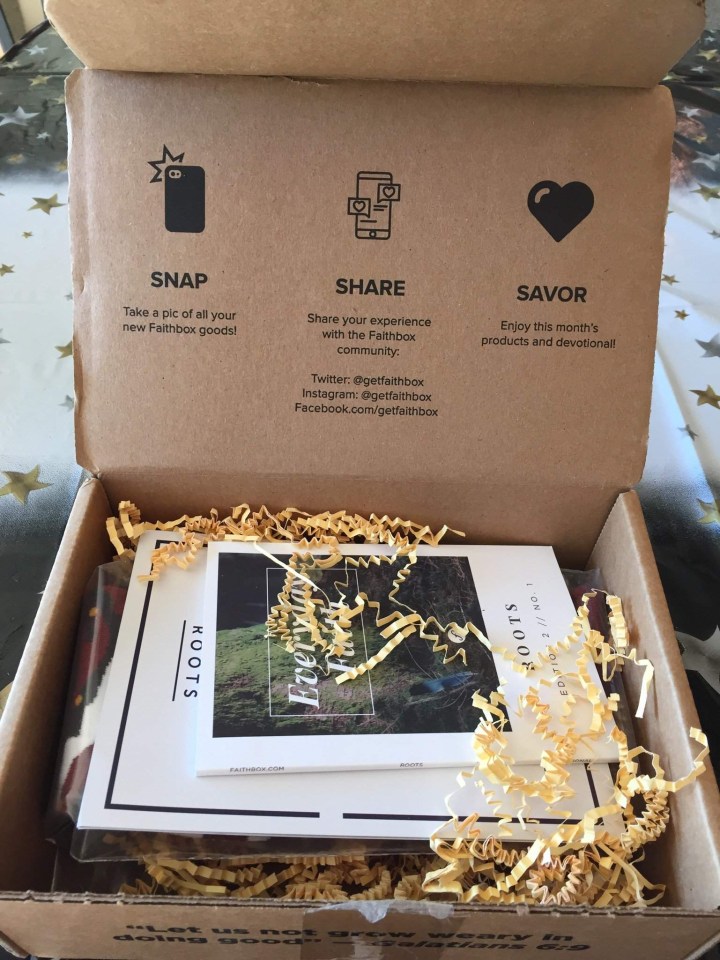 Faithbox will help you reexamine your faith and your relationship with God, ensuring that you are being the very best you that you can be in your walk with Christ. This box has items inside to inspire you and it's a simple joy to open the box to see the selection of products and the causes behind them.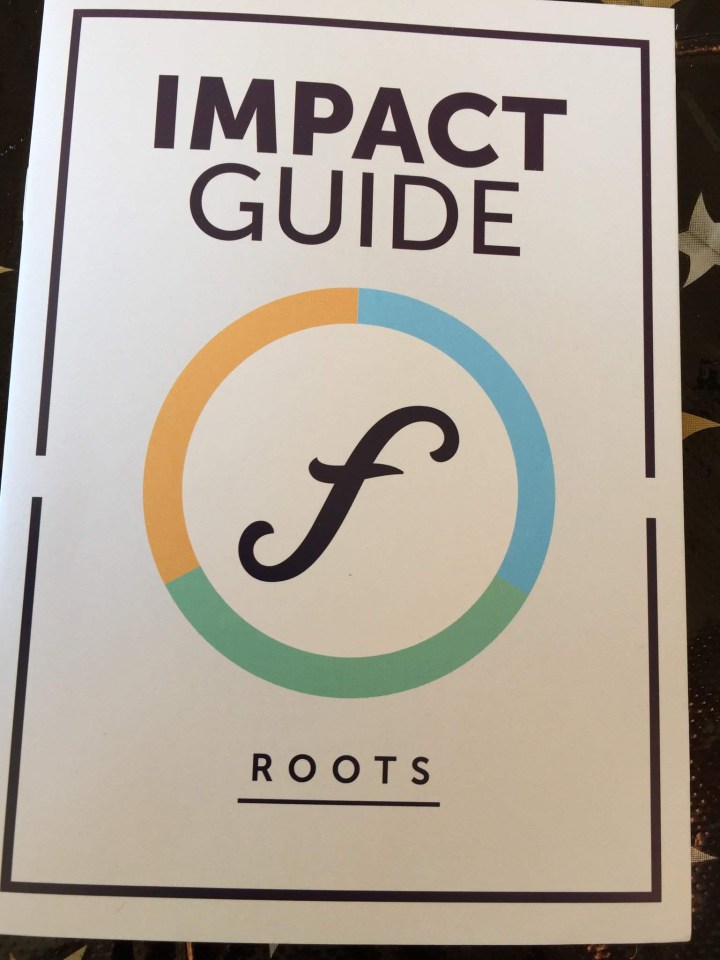 Included in this box is the Impact Guide which basically lets you know what you are getting and why.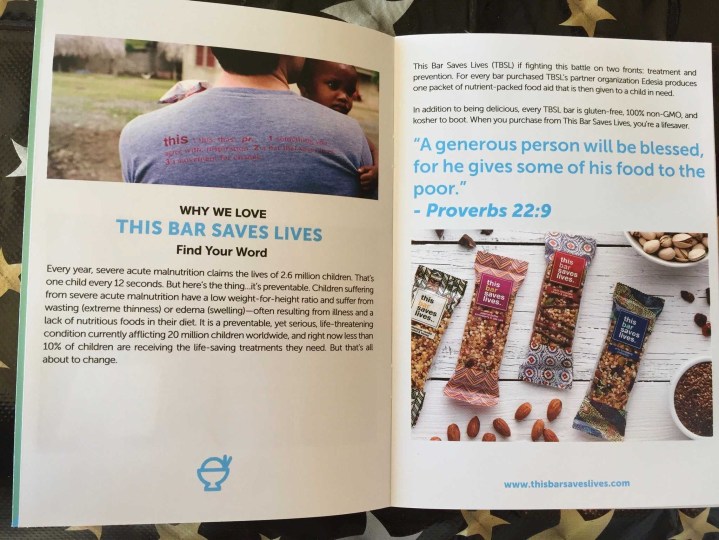 It also contains the theme, as well as verses and quotes that go along with it.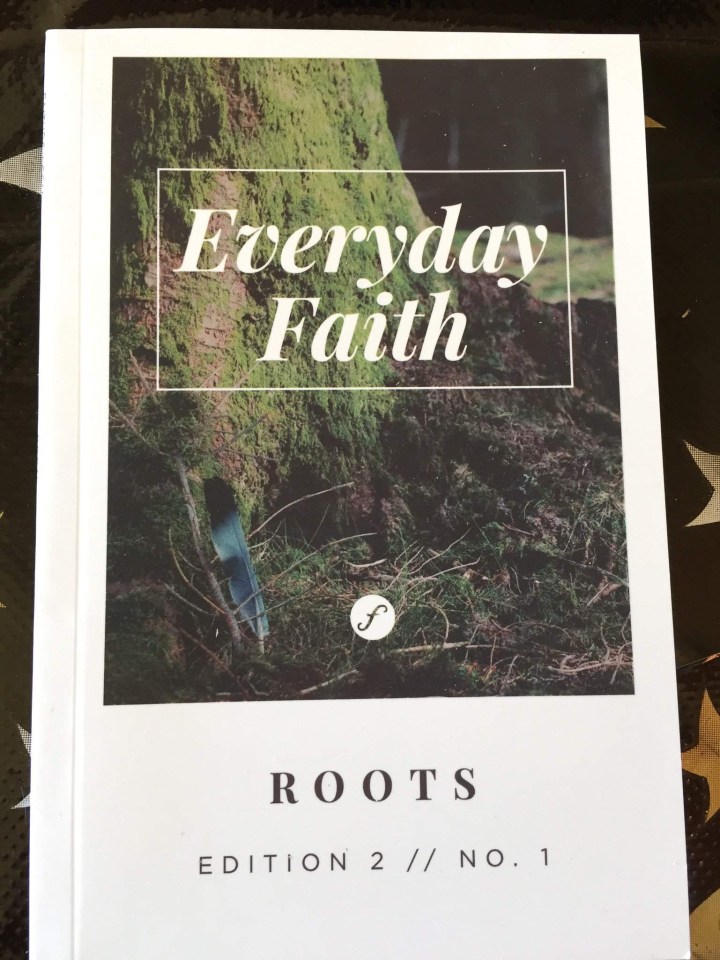 The little devotional book theme is "Roots."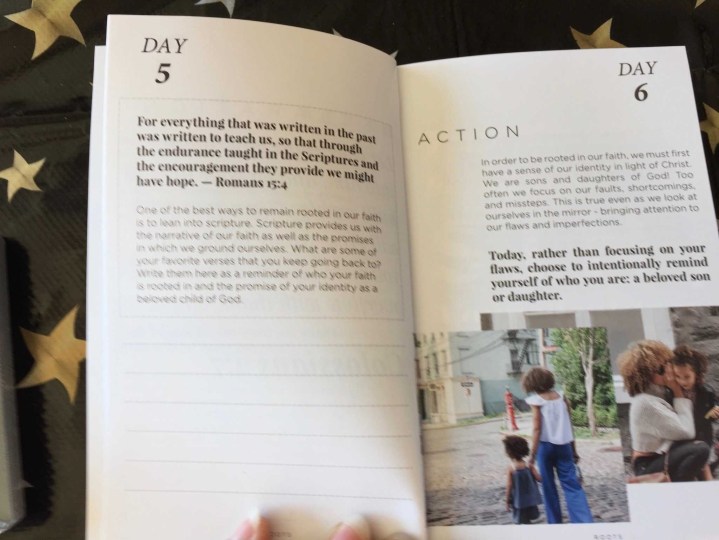 There are Biblical verses, messages, prayers and such to be spiritually inspirational.

I totally got excited by unpacking the products and seeing socks. I love socks and these socks are funky with their "camouflage yet not camouflage" design and selection of colors. The company is Nice Laundry and they recycle textiles.
The "to be colored by you" thank you cards are perfect for people that need to unwind with coloring. And just who doesn't need to thank someone? The inside is left blank so that you can personalize your message.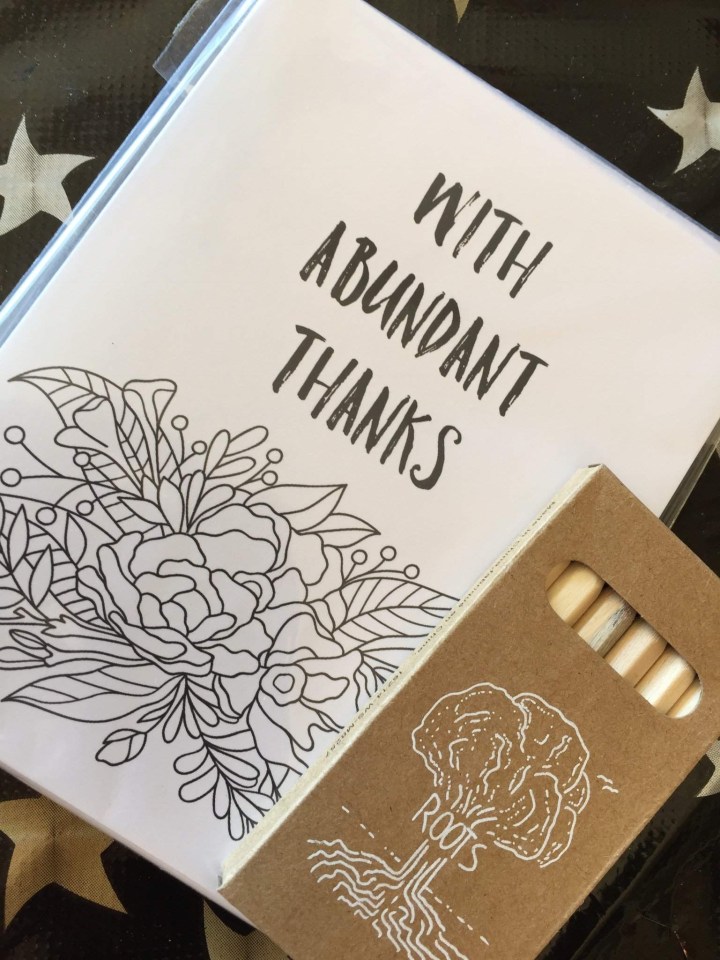 Included for your coloring is a package of 100% recycled wood pencils.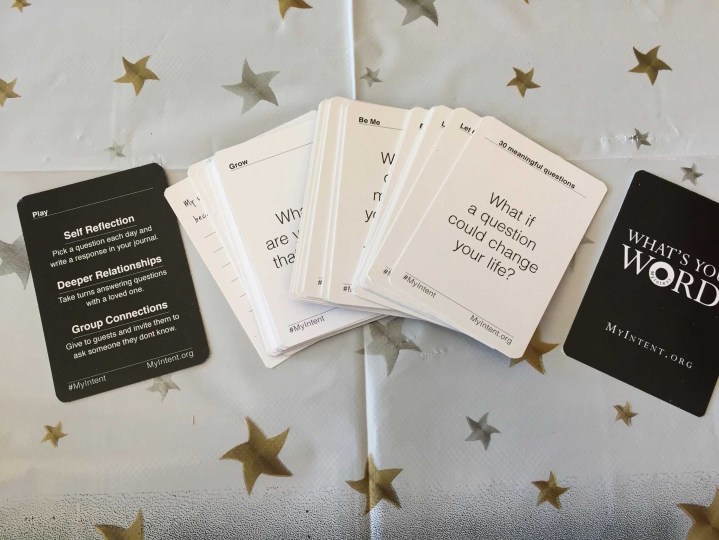 Then there's the little deck of cards but they're not just any cards, they have thought provoking questions.
"What random act of kindness could you perform right now?" "Who are your heroes?" Sometimes, we just get going and need to consider our priorities and refocus on what's important.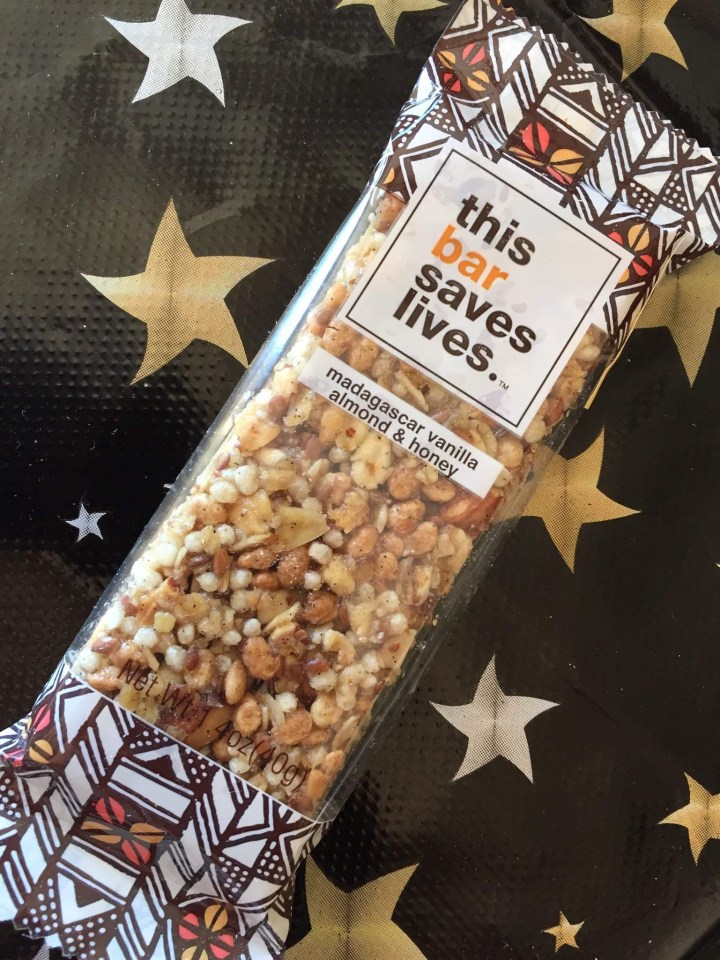 And finally, my favorite… food. There is a granola bar from This Bar Saves Lives.
For every bar purchased, This Bar Saves Lives' non-profit partner donates a life-saving packet of food.
This box is definitely a delight to open and use the products inside. I enjoy knowing that not only have I received wonderful materials but I am helping the environment and being socially conscious.