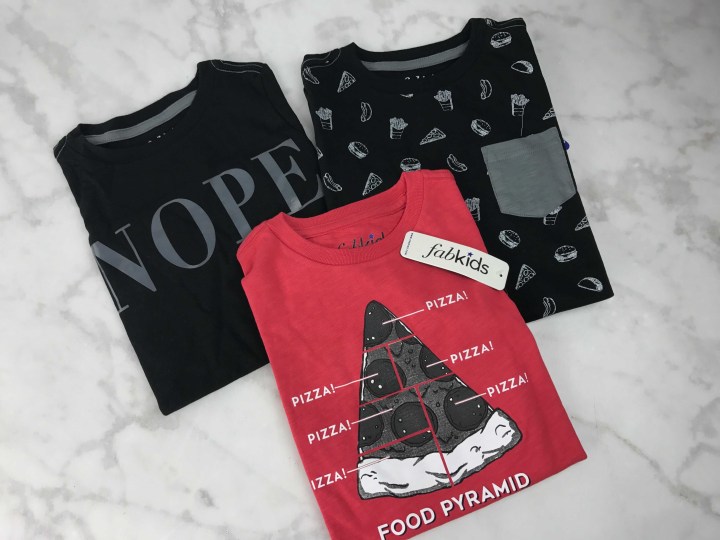 FabKids is a monthly kids clothing subscription. With FabKids you'll get a showroom or boutique of outfits curated for your kid, making it easy to select great items without rooting through all the racks. Pick one or skip by the 5th (you'll get charged unless you skip).
My kids love picking out a new outfit every month, and their FabKids clothes are always among some of their favorites. When you sign up for FabKids you will be invited to join and get your first outfit for $15 (sometimes it's BOGO shoes)!  Just use this link to sign up!
This month I purchased a Pizza Lover Tee Pack 2-pack for $29.95 and an extra shirt. I had a $10 off promo credit!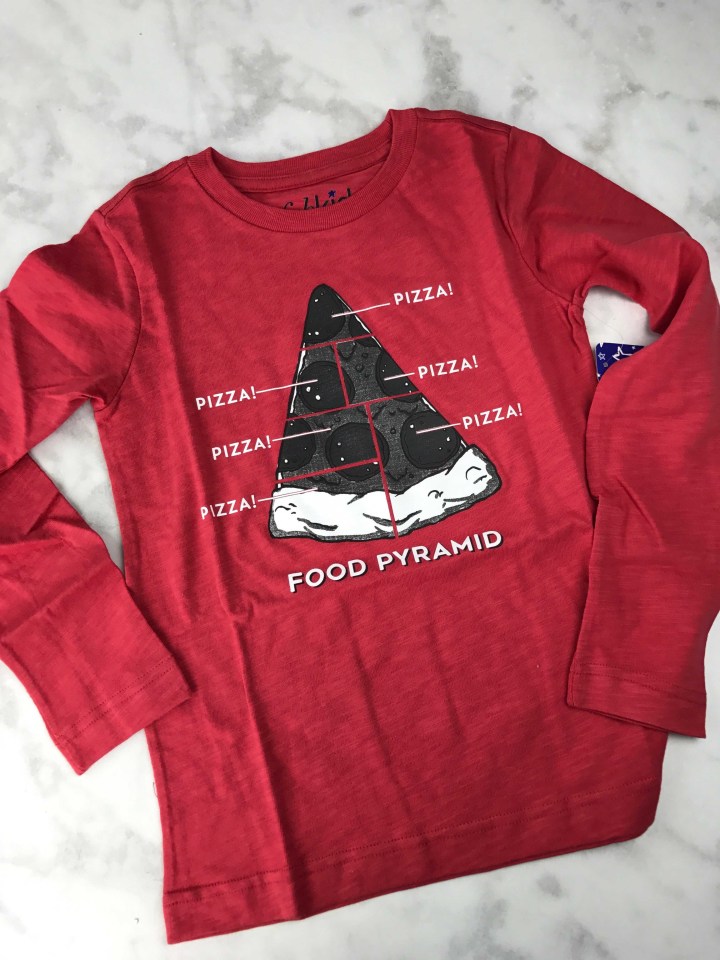 Food Pyramid Long Sleeves Tee ($26) This double shirt pack was all about FOOD and so is my little big guy. We had to get it. My child would totally eat almost only pizza if he had the choice!
Fast Food Snack Tee ($22) This tee had little line-drawn burgers, fries, dogs, pizza, and tacos. Pretty much a 6-year-old's dream. There was a cute contrast pocket on it too.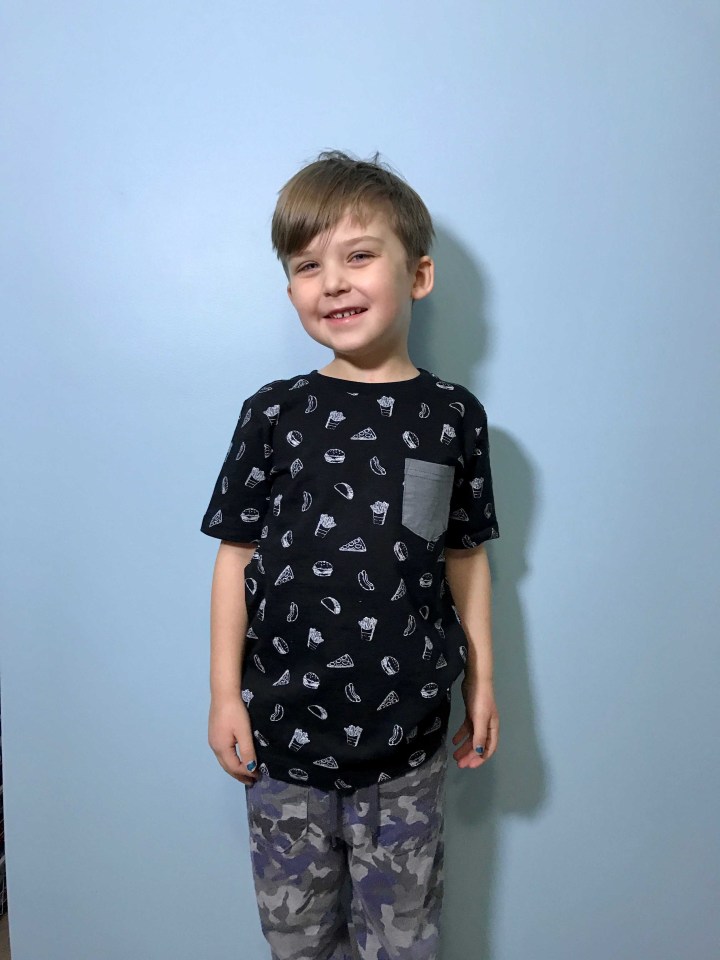 You can see that he helpfully paired it with a rad pair of FabKids pants!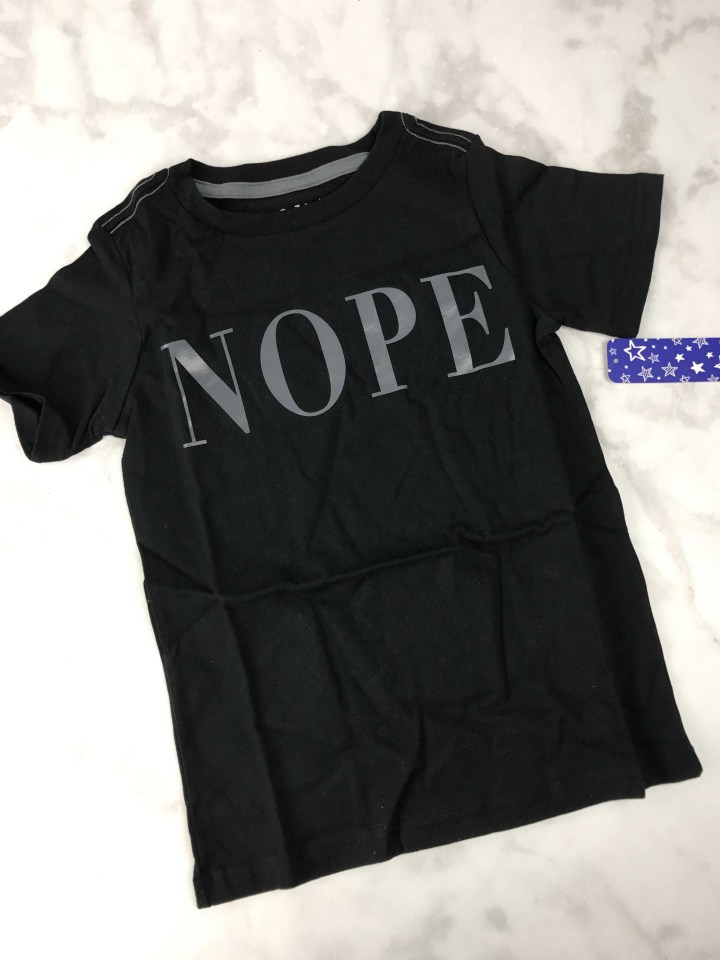 "NOPE" Tee ($22) My son LOVED this shirt! We couldn't decide between any of the shirts so we went for those this month instead of full outfits. For some reason, he just thought it was really funny. I have NOPE days too!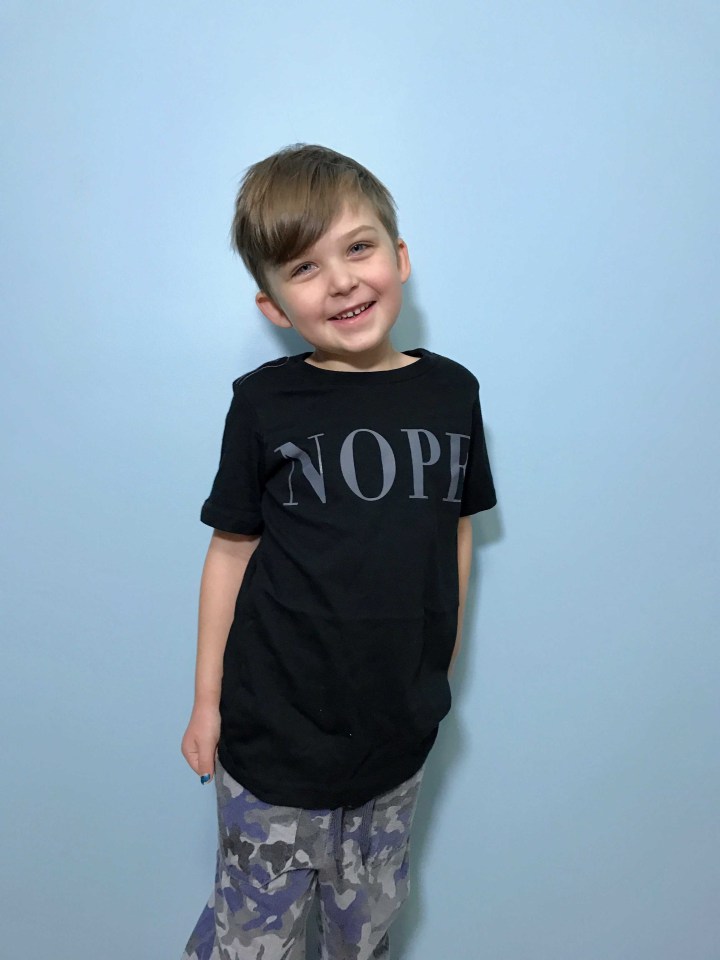 I loved the witty graphic style of the tees without being too cutesy for my 6-year-old or too… stereotypical? I find it hard to buy for this age because they're outgrowing the Carter's and Gymboree style but not the sizes. I think Fabkids hits the sweet spot!
Have you tried FabKids? What did you think of this month's outfits?