Erin Condren's Seasonal Surprise Box is a new quarterly planner accessories and stationery box featuring early access items, popular accessories, and exclusive surprises from Erin Condren. The box was announced in mid-December and the first release sold out quickly. This box isn't available by subscription; you must purchase each box individually.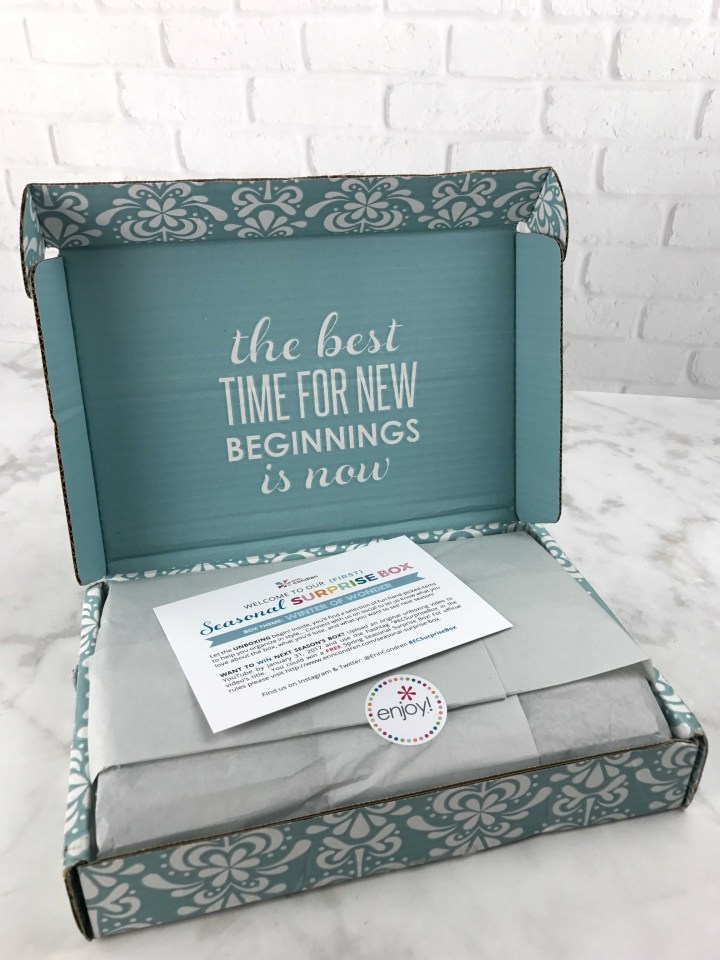 DEAL: FYI – if you use this referral link to register for the site, you'll get a $10 coupon code emailed to you. I have no idea if it will work on this purchase. You cannot use the code if you buy anything first.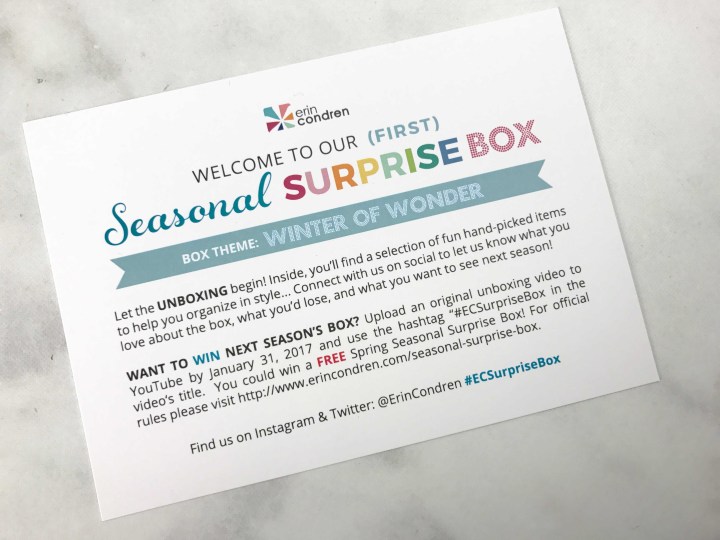 Although it was announced that the Winter 2017 box theme would be 'New Year, New You!' the card noted it was Winter of Wonder.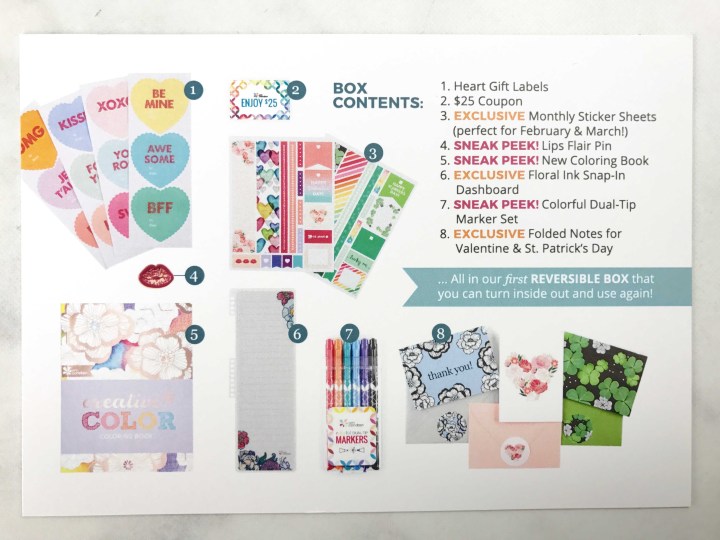 The information card gives you a picture list of all the items included. It's so fun and colorful!
Enjoy!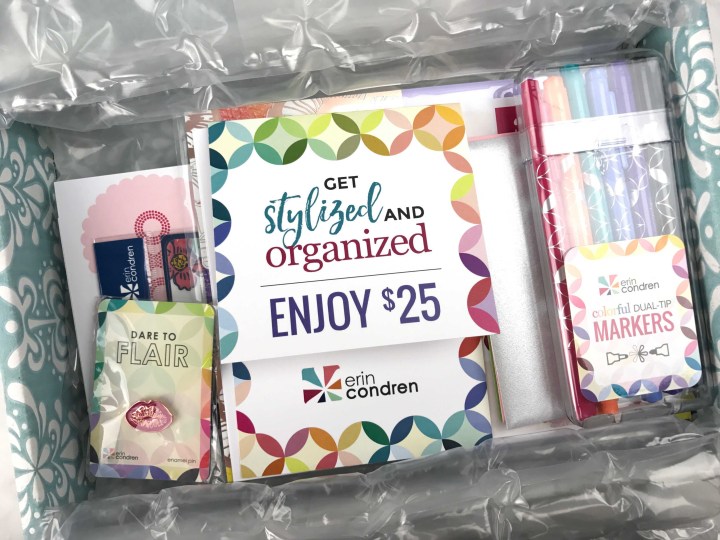 This back is packed tight!
Everything in my Winter box! The box is reversible to make a cute little storage case for your goodies!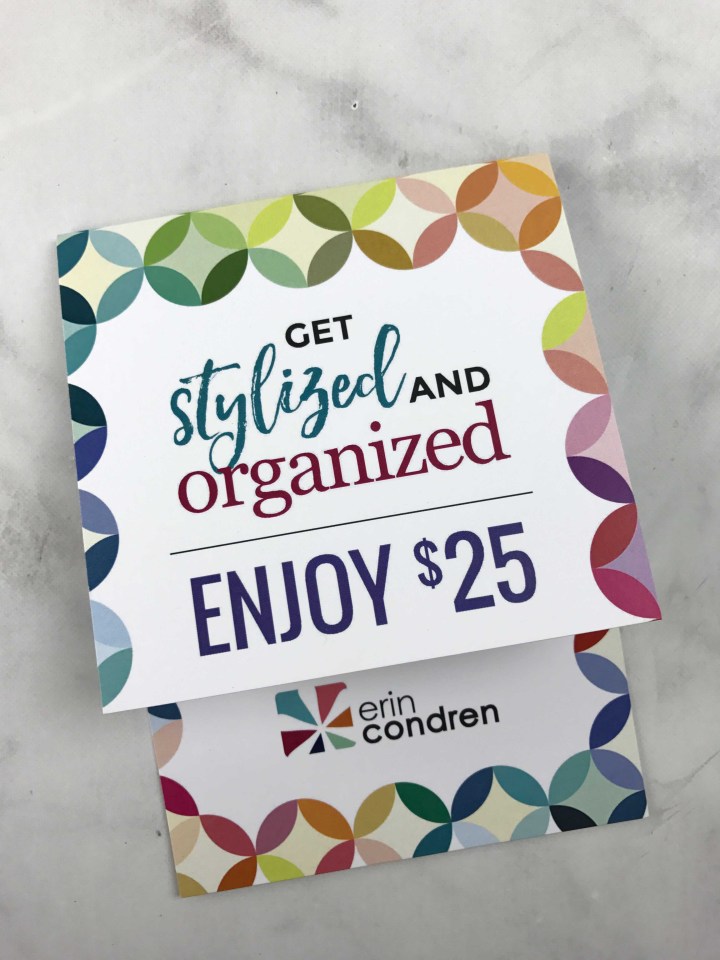 Eric Condren $25 Coupon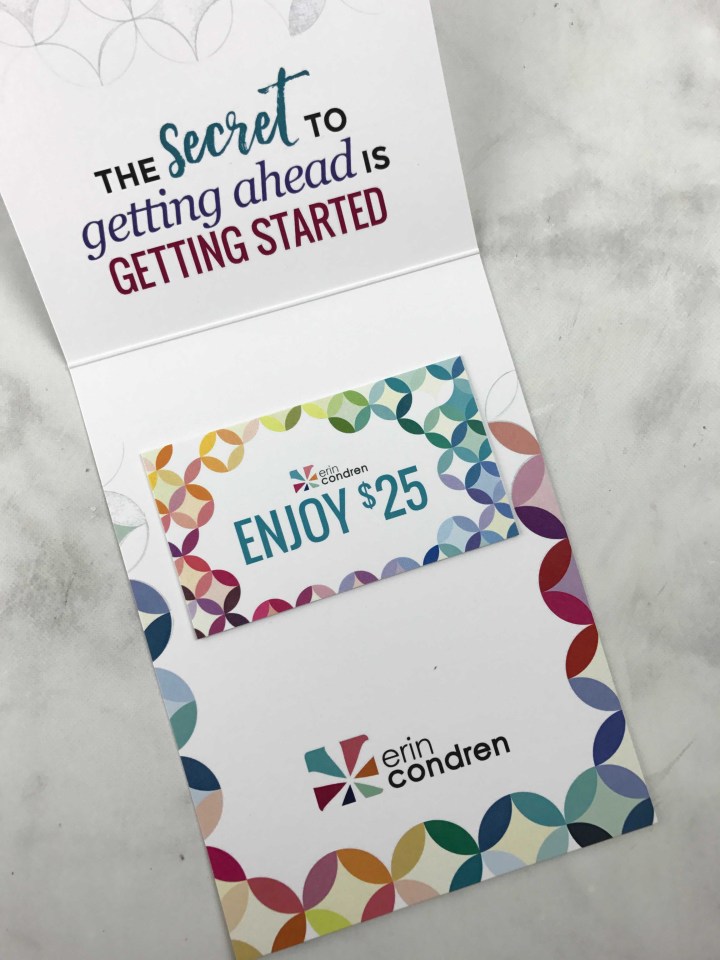 Well this takes care of $25 of the value right off the bat! The coupon expires 3/31 and I'll definitely use it!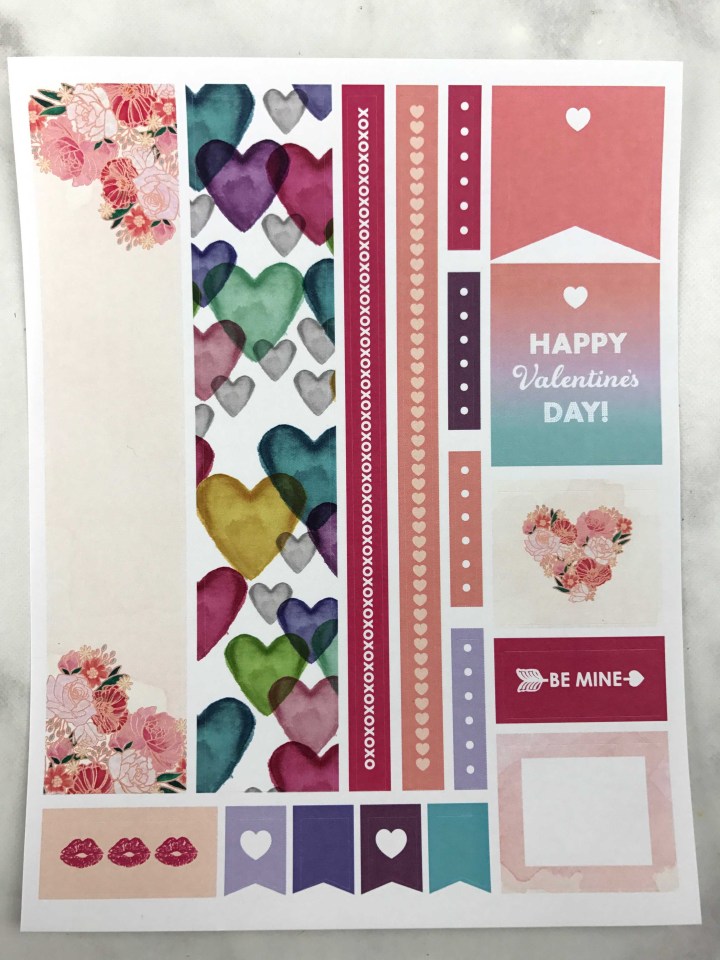 Exclusive – Monthly Sticker Sheet for February ($3) I see some traditional V-day motifs as well as the new Floral Heart designs from EC!
Exclusive – Monthly Sticker Sheet for March ($3) Rainbows & Shamrocks! Super cute!  You can use these in your planner or anywhere else you want to add a bit o' fun!
These sticker sheets are exclusive to this box so I drew the price from the themed Erin Condren sticker sheets here.
Note that my Erin Condren 2017 Planner did NOT come in the box, but since you're a planner nerd, I know you want to see the cover. This is the Luxe Metallic Planner with Rose Gold Coil. I use the horizontal layout with colorful color scheme.
The sticker sheets match the color palettes of your Erin Condren Planner and totally fit right in the boxes!
That color matching is on point! (My planner decoration is not, but it's still fun!)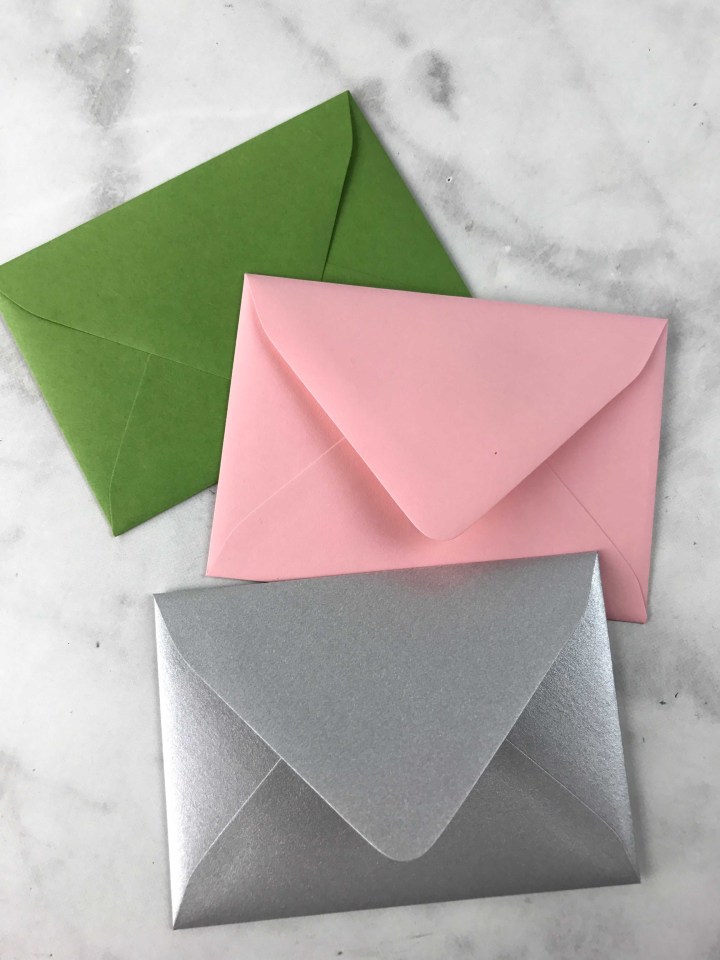 Exclusive – Folded Notes for Valentine & St. Patrick's Day + Thank You Card ($1.50 each + 30¢ per sticker – $5.40)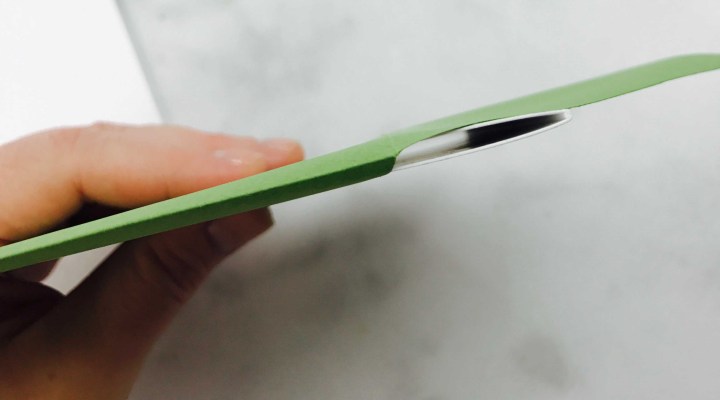 I was so curious to open these, they were really thick and puffy – and that's because they're printed on seriously heavy cardstock. No flimsy cards here.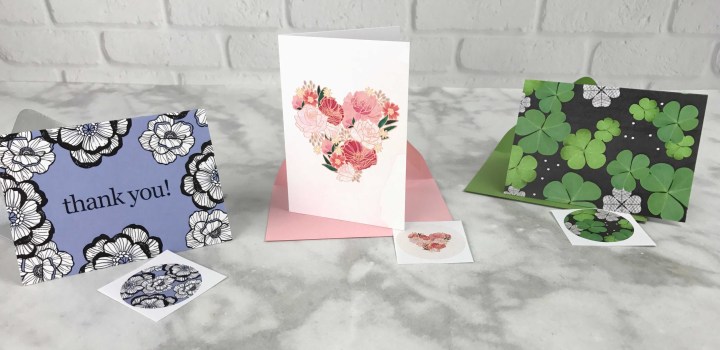 We received a pretty thank you card, a floral heart Valentine's Day card, and a fun shamrock St. Patrick's Day card! Each card came with a matching sticker seal and envelope.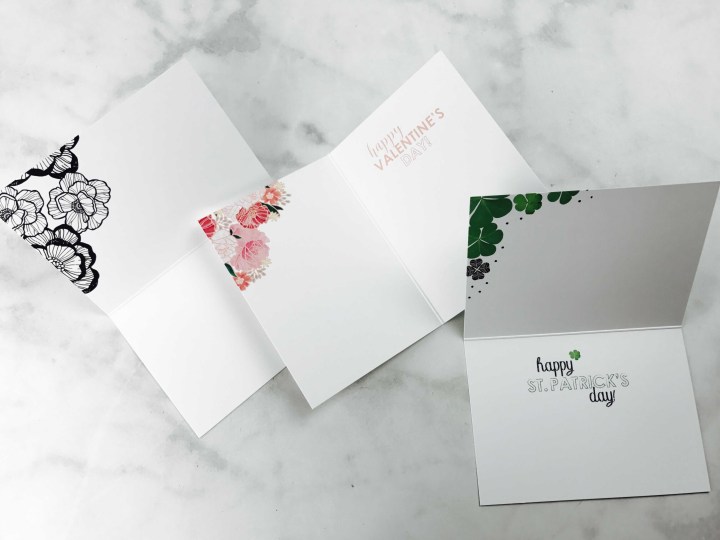 The insides were beautiful too. Have I mentioned that I love receiving cards in my boxes with writing on the inside? It takes the pressure off!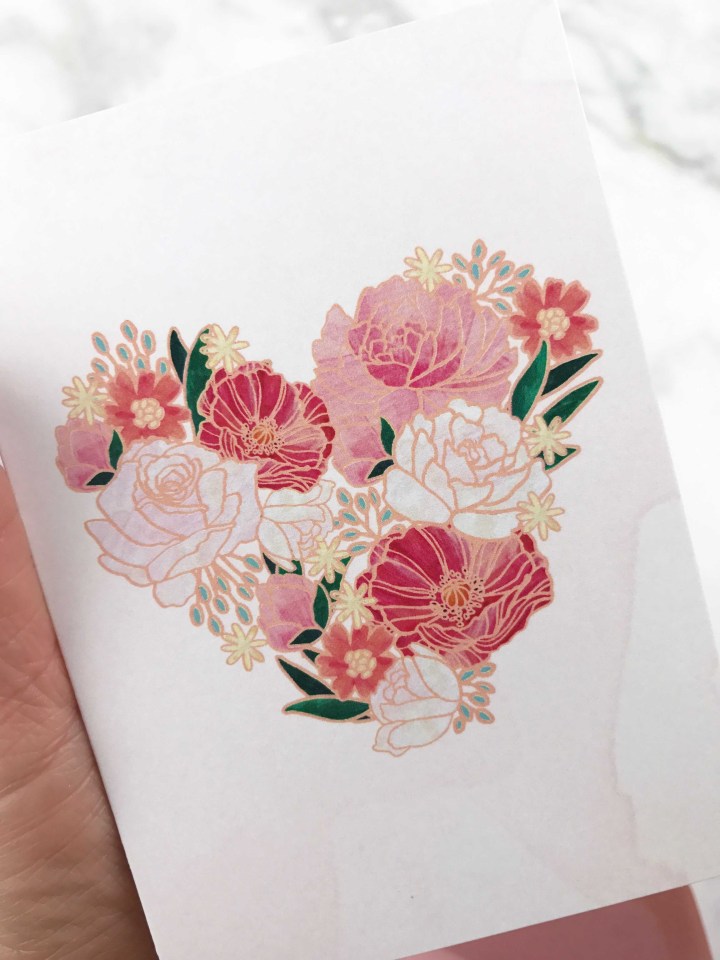 A look at the detail on this one. Because Floral Heart is one of the "lines" you can buy this on other items, like a lunch tote!
Scalloped Heart Gift Labels ($10) These conversation heart style gift labels are perfect for Valentine's Day gifts! You may have noticed that I'm partial to Erin Condren stickers (we use them to cover up addresses on the boxes), and that's because they're huge (and cute!). These are 3″ x 2.75″!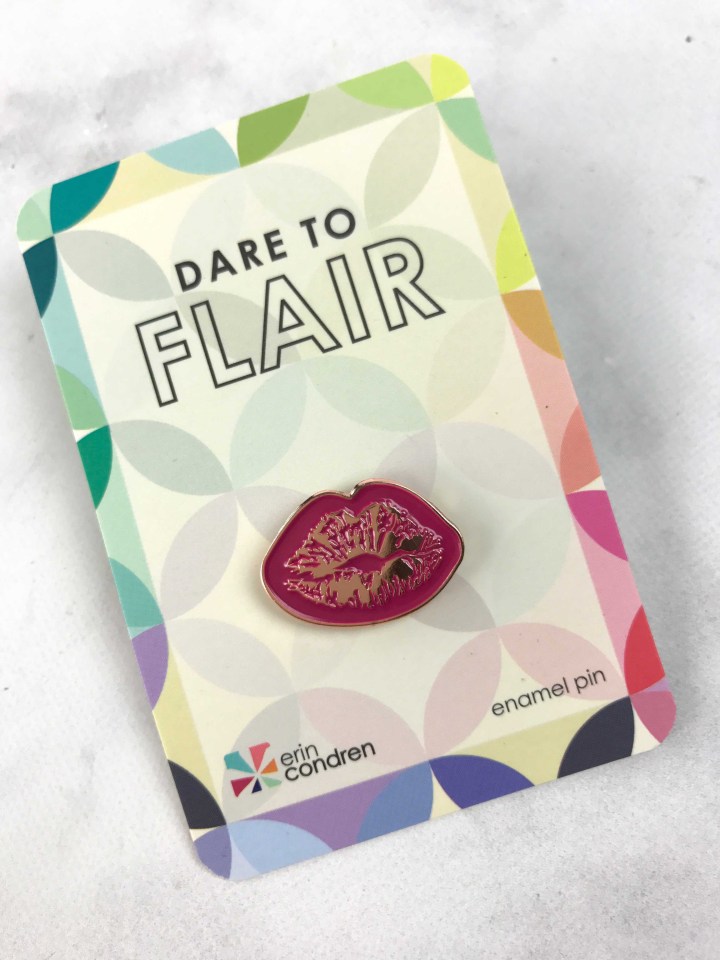 Dair To Flair Enamel Pin ($8) This was labeled as a Sneak Peek, although it's already on the EC website. It's cute – and makes me want to buy a fun new EC totebag to display some pins. Erin Condren is an expert at taking my money.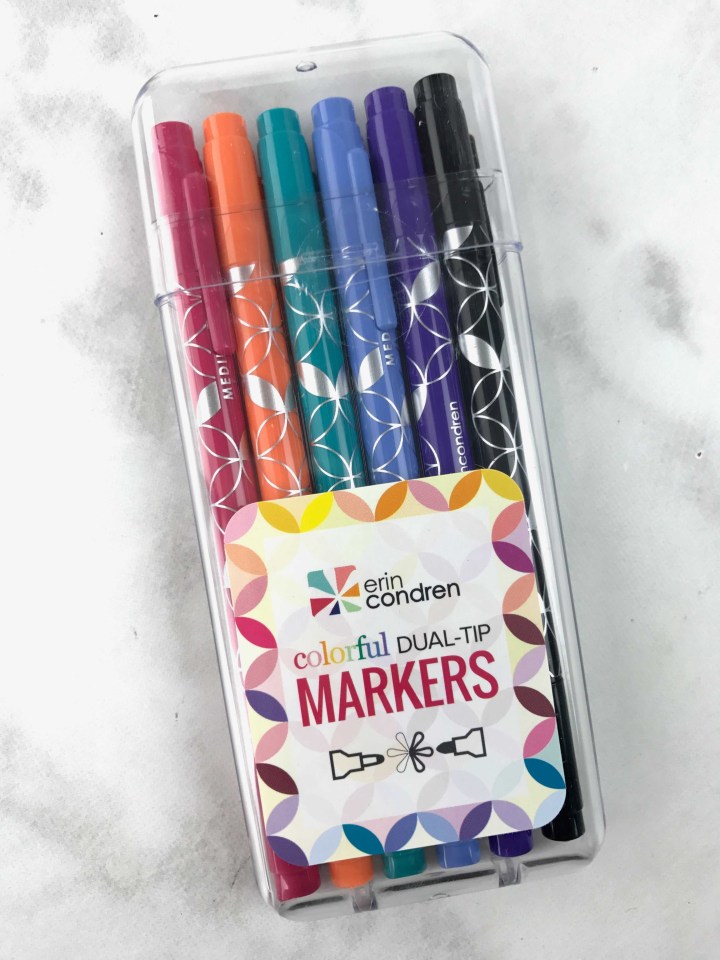 Colorful Dual-Tip Marker Set ($15) Another sneak peek/already available item, but I have it first!
6 dual tipped markers including magenta, dark orange, teal, cornflower, purple & black. The fine and bold tips are super versatile – I tried them out below!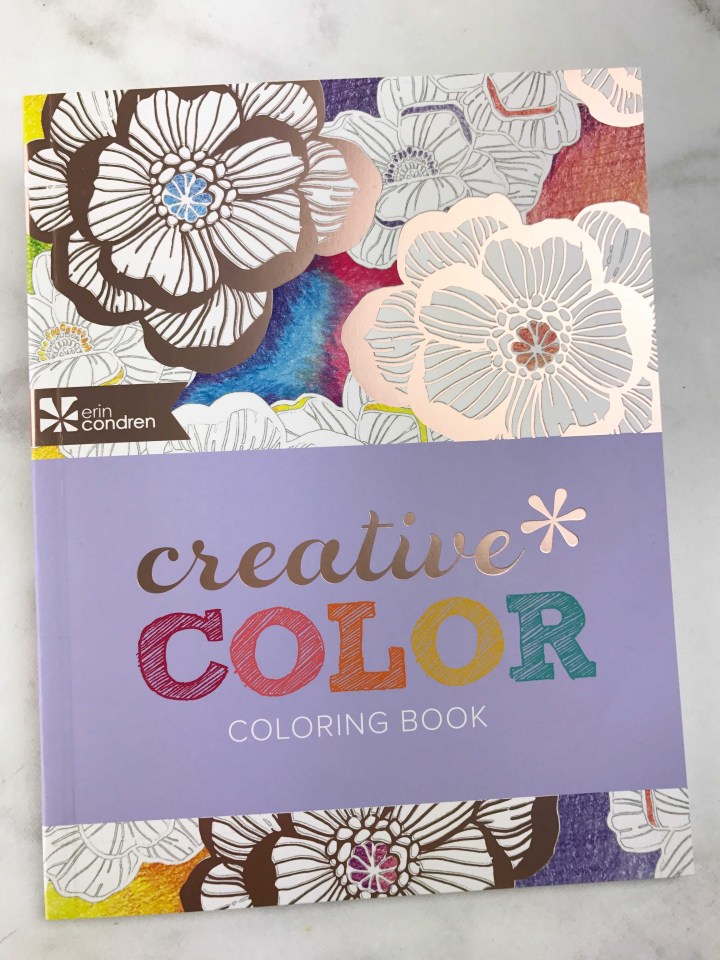 Creative Color Coloring Book ($12) Sneak Peek/already available (maybe they should just call this early access?). 70 pages of designs and quotes with a rose gold cover.
You do know how I feel about rose gold? I love it!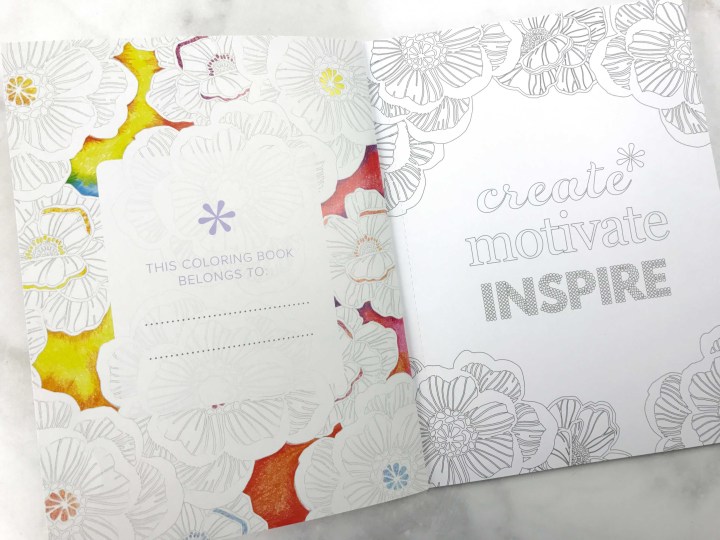 The inside quote matches my planner! I'm feeling more organized and creative already!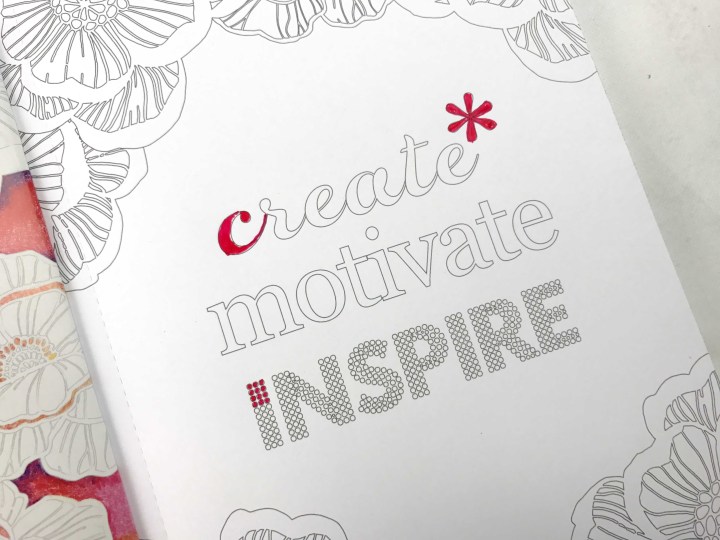 I'm terrible at coloring but that fine tip worked really well for those teensy dots. It did bleed through and the pages aren't one sided (though they tear out), so keep that in mind!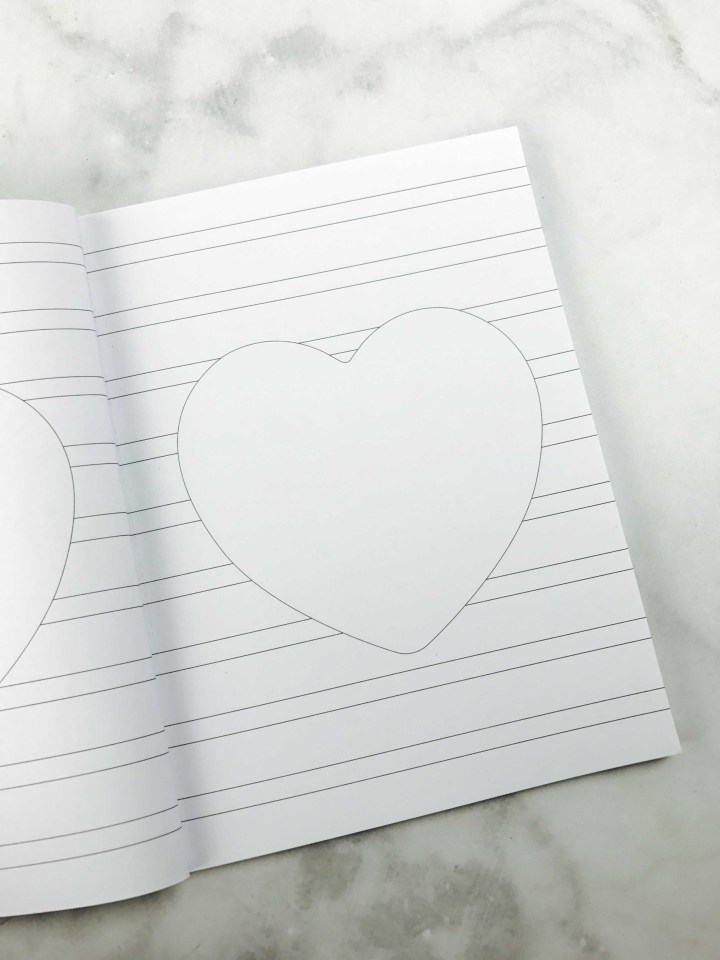 There are sooo many pages of adorable things.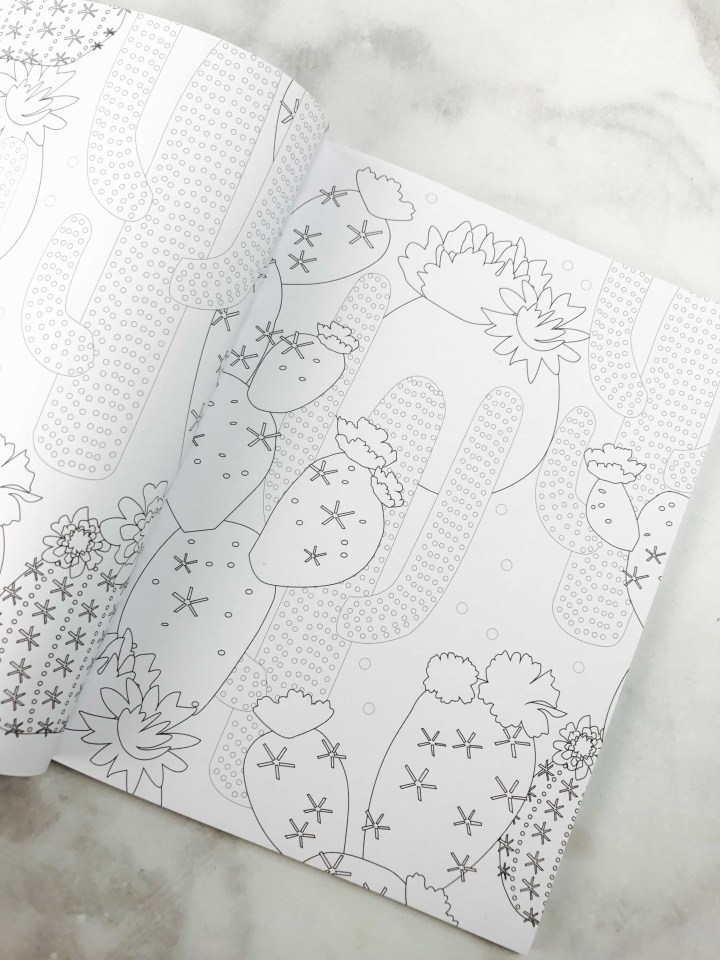 Fun trendy designs…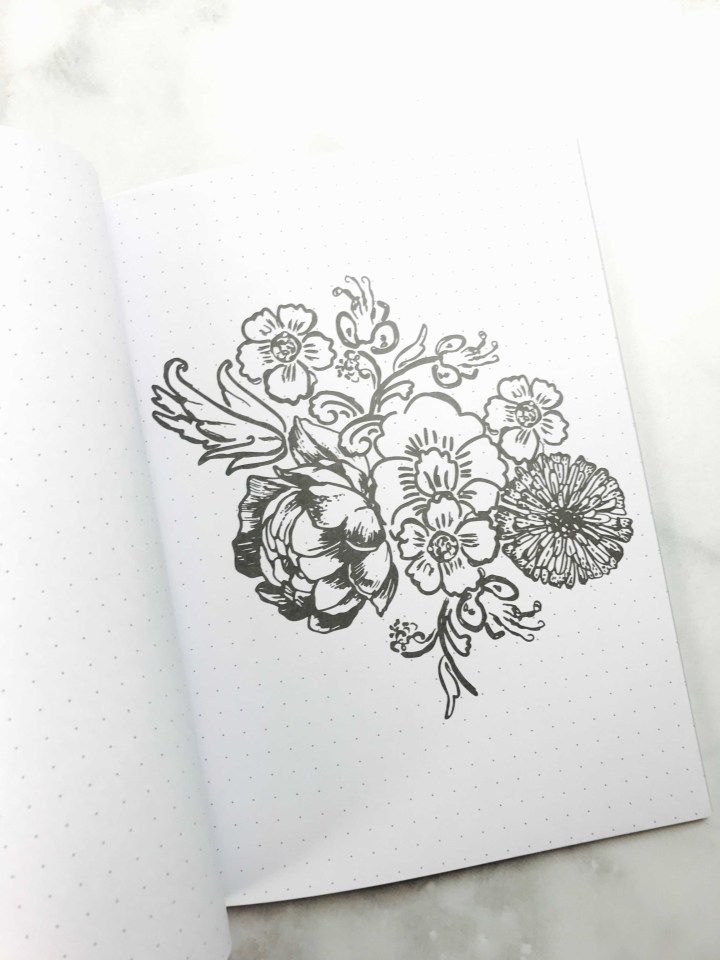 Lots of dot-pages too. Those are useful.
And some quotes.
Exclusive – Floral Ink Snap-In Dashboard ($4) These dashboards are so useful to keep that running to-do list that you can just wipe off!
The back side had great planning dots!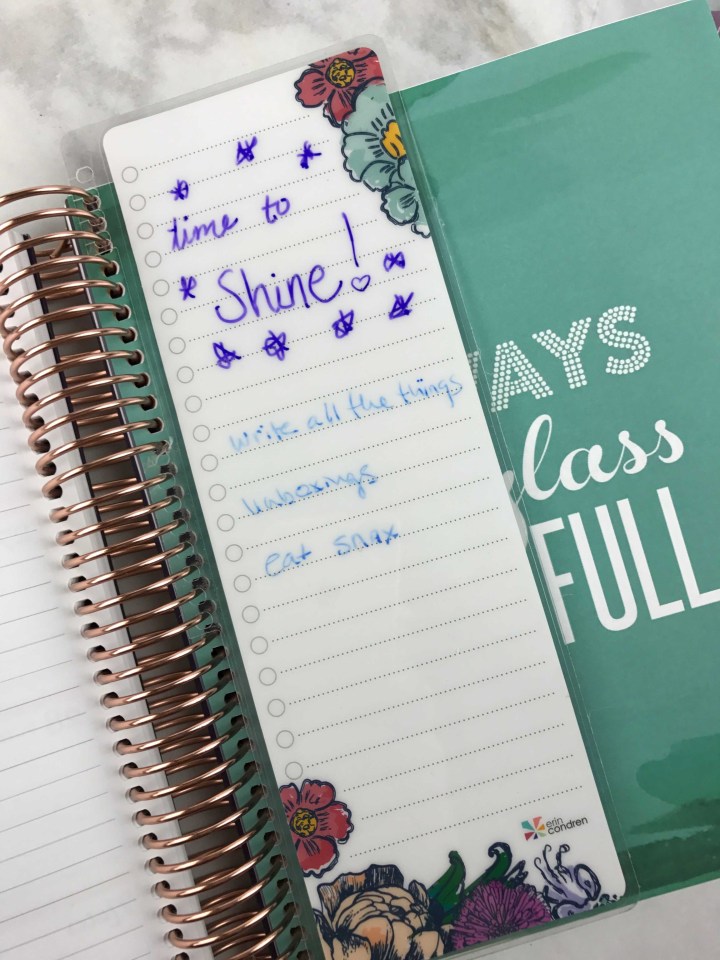 #priorities!
I calculated $60.40 in item value, plus the $25 coupon (I'll have to spend more to use it, realistically, because of shipping). I kind of wish they'd hit the $80 value in items, but on the other hand, I really want to pick up a pineapple tote bag, so I'm happy with the last $25 being in coupon – and let's face it, anyone who bought this box probably regularly shops at Erin Condren!
Everything was great Erin Condren quality and the box is clearly a good value if you're an EC addicts! If I had to criticize, I'd say that the theme change was a little weird (especially because there wasn't much wintry about this box) and they didn't really send items to plan January through March – just for February & March.
Ultimately this was a fun box and I can't wait to see what's in the next one. If you want to be sure not to miss out, be sure to sign up for notifications when we post about it again!
What did you think of the box?