Disney Park Pack: Coin Edition is a new monthly Disney coin collection subscription box from the Disney Store. Every monthly coin will be inspired by a classic Disney Parks attraction with sculptured bas-relief art on both sides. Coins are encased in acrylic shell and come inside a flocked case. Each one is created exclusively for the Disney Park Pack and includes a Certificate of Verification.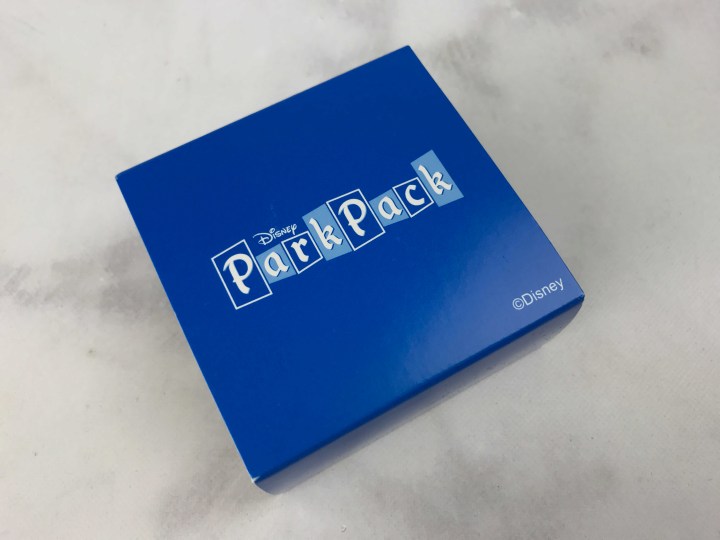 The box comes in a slipcase.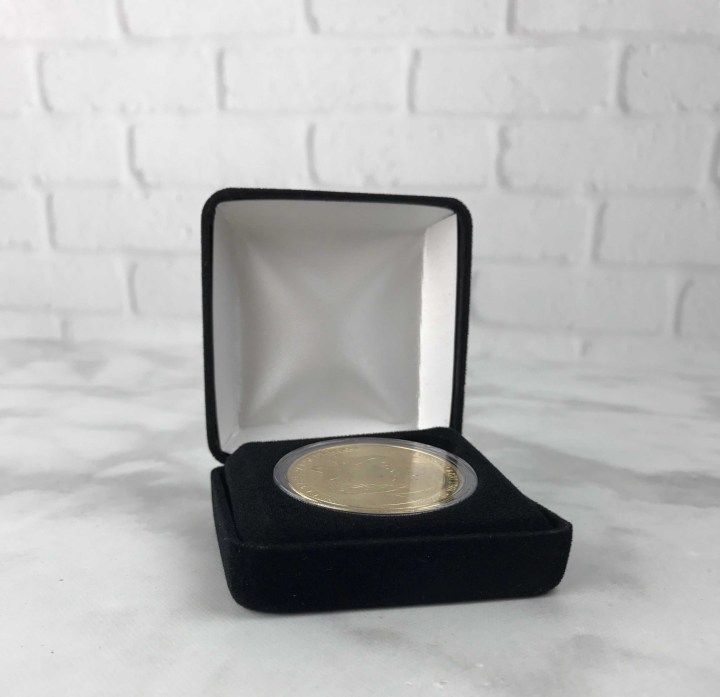 Peter Pan's Flight Coin!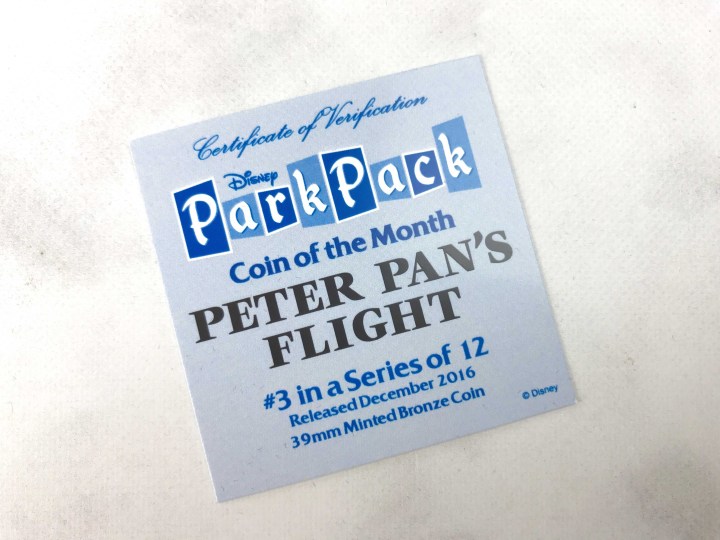 A Certificate of Verification is included, noting all the pertinent high-level details of the coin.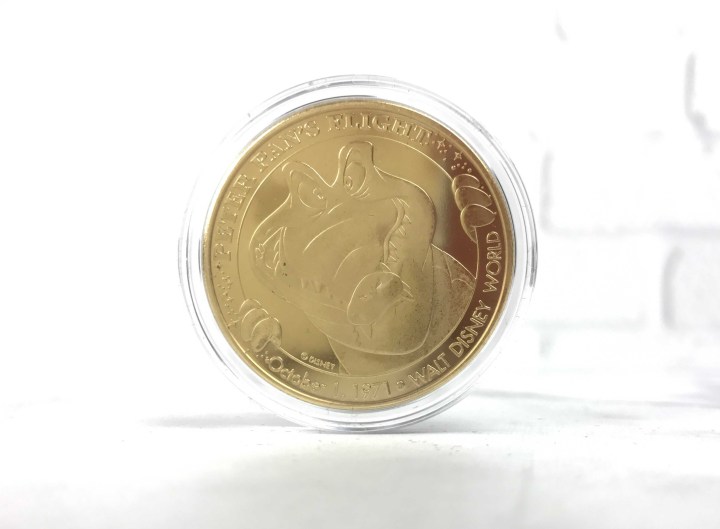 Tick-Tock!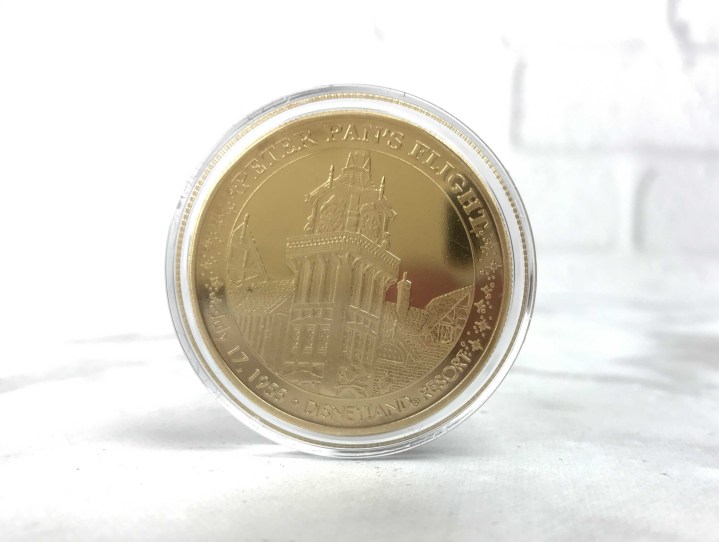 The Disneyland side shows the building facade. One of the original attractions, this one opened July 17, 1955. That's really hard for me to even comprehend! In 1983 it was expanded, adapting some of the elements from the WDW version!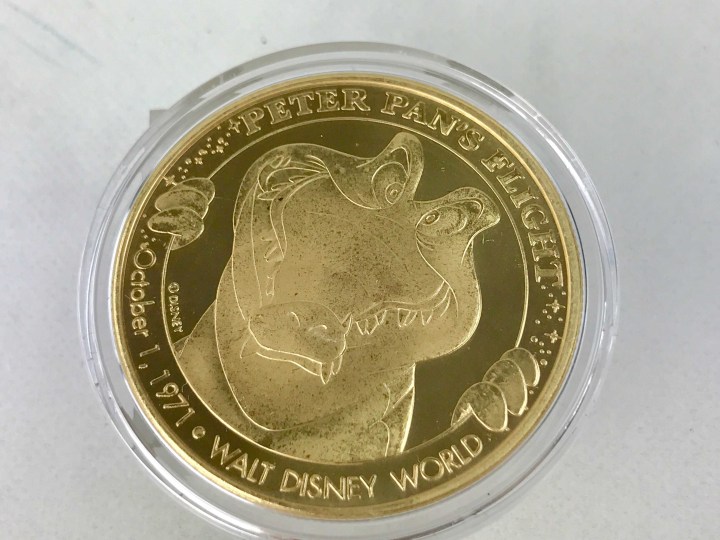 A closer look at that croc! The Disney World version opened October 1, 1971. The popularity of this ride is enduring, and I have absolutely seen it have longer wait times than even the Mine Train – I think most trips to WDW and Disneyland are incomplete without Peter Pan's Flight.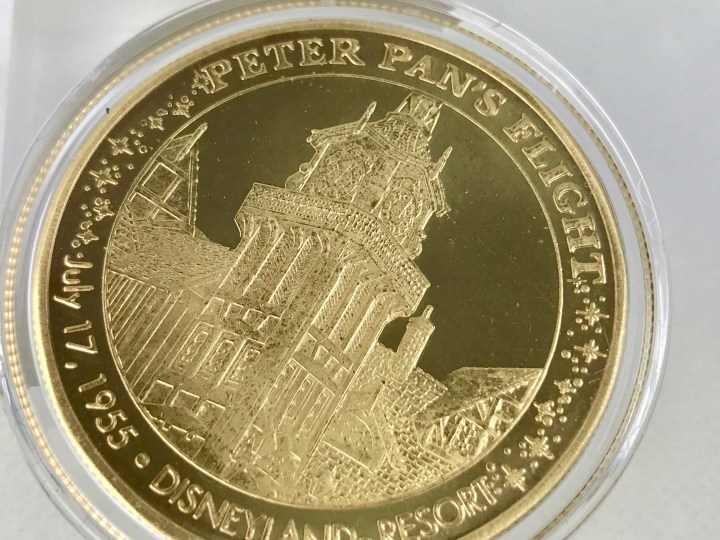 You can see the clock tower and medieval style that decorates Fantasyland!
If you signed up for the annual subscription, you may have also picked up a coin display case. It fits 12 coins so it's the perfect add-on accessory. I rather like knowing now that Disney's subscriptions are annual collections. The box is wooden with a frosted glass panel and magnetic closures.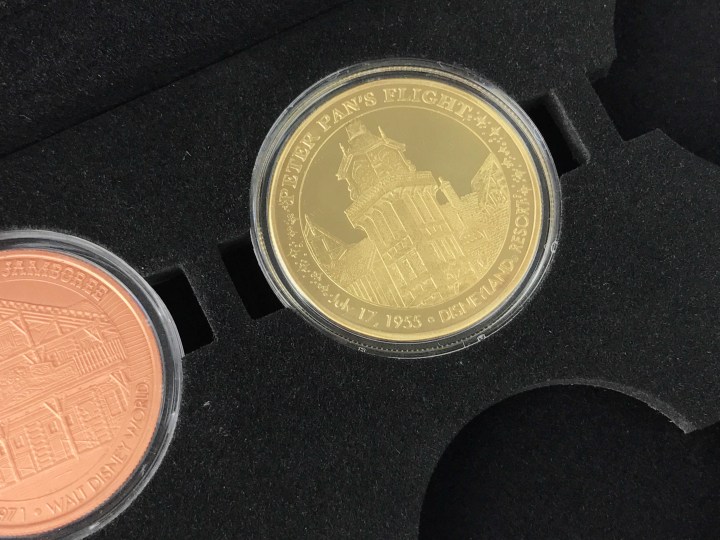 The coin fits firmly inside! Next up: DUMBO!
Visit Disney Park Pack: Coin Edition to subscribe or find out more!