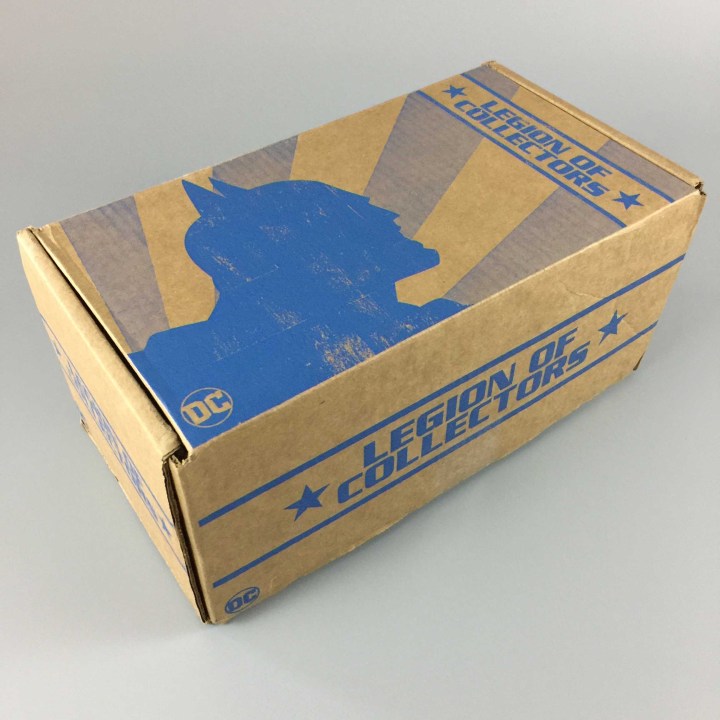 DC Legion of Collectors is an incredible bi-monthly subscription box that includes 100% exclusive Funko Pop! Vinyl, apparel, accessories, collectibles and more from Funko & DC Comics. Each box has a theme and the folks at DC have some of the best female characters in all of comic books.
Lots of really cool content that you'll want to keep locked away to keep it all safe. Stuff to wear, stuff to read and stuff to make your shelves look awesome!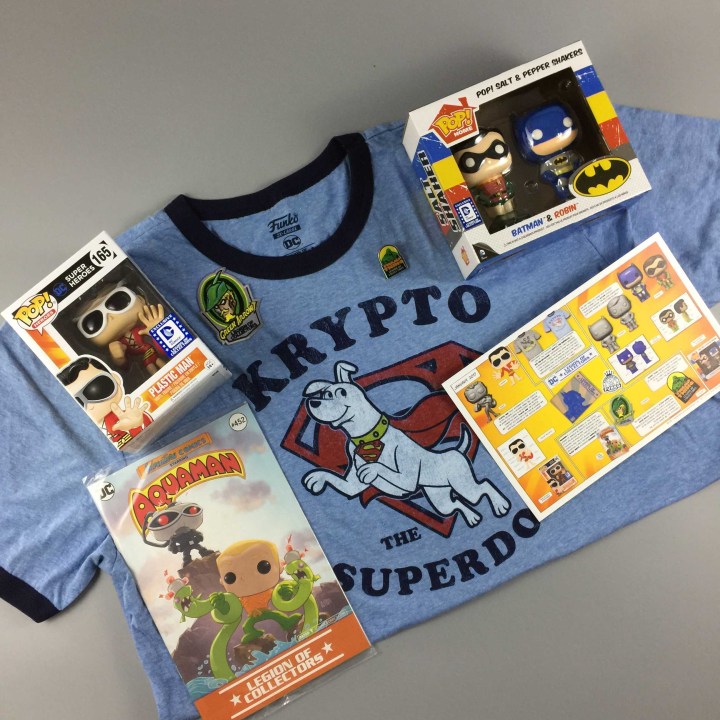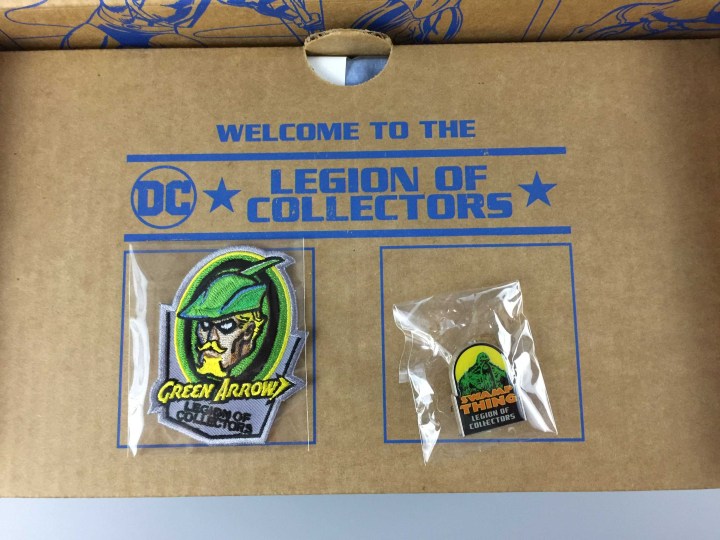 Popping open the box is a big part of the fun. You get a look at a couple of the items – the exclusive pin and patch – and a look at the art inside the box. Take a look at the pictures below for the art.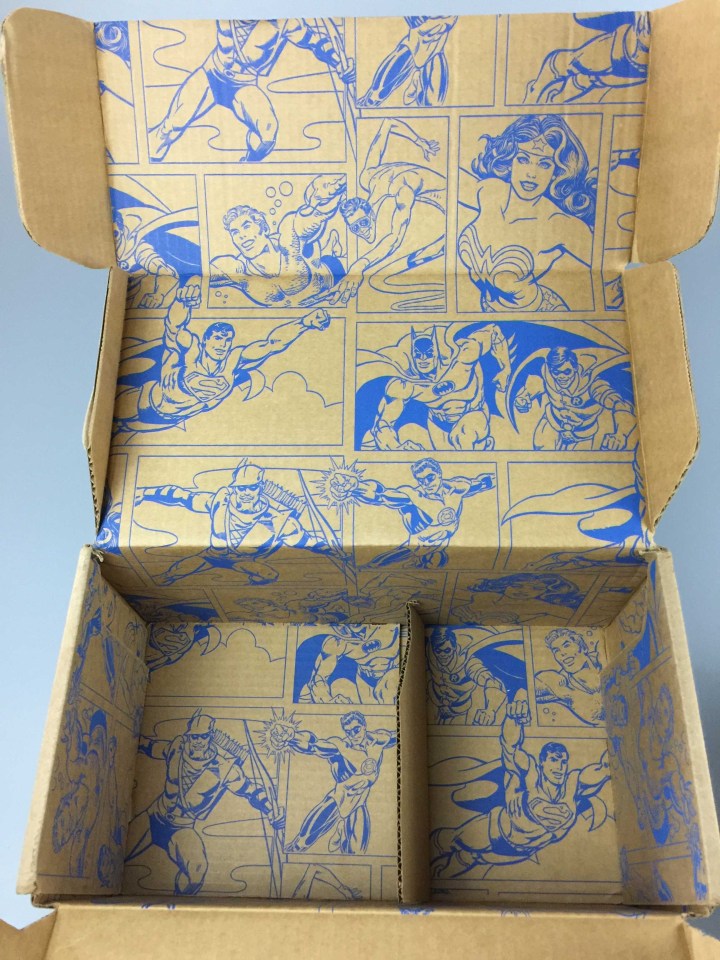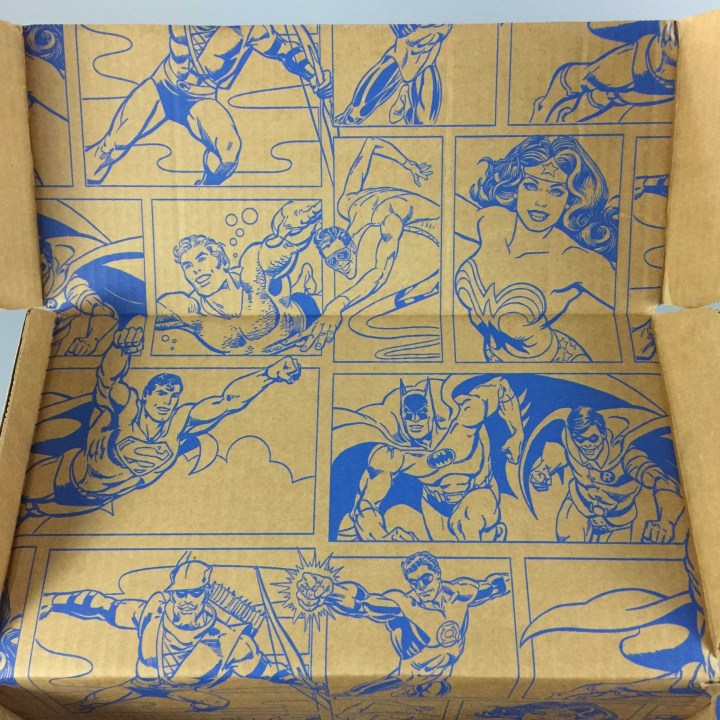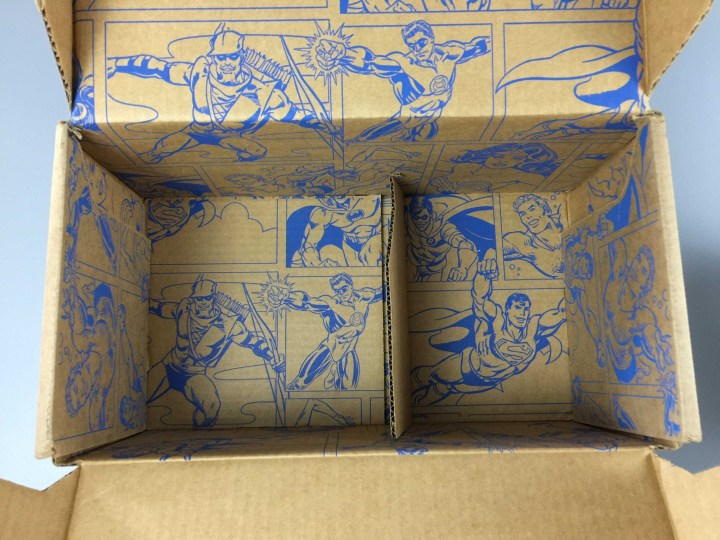 The DC Legacy box has artwork featuring many of the originals from the DC Universe. Superman, Batman, Wonder Woman, Green Arrow and more!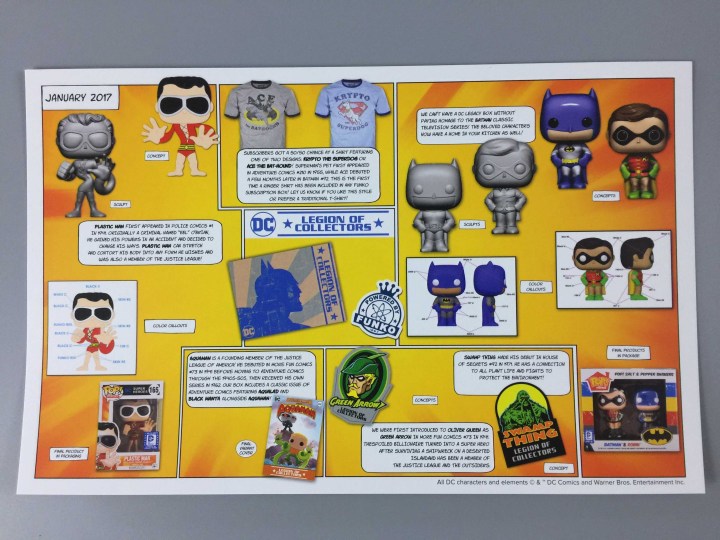 Description Card. It's a checklist to show everything received as well as the creative process behind the making of all the items!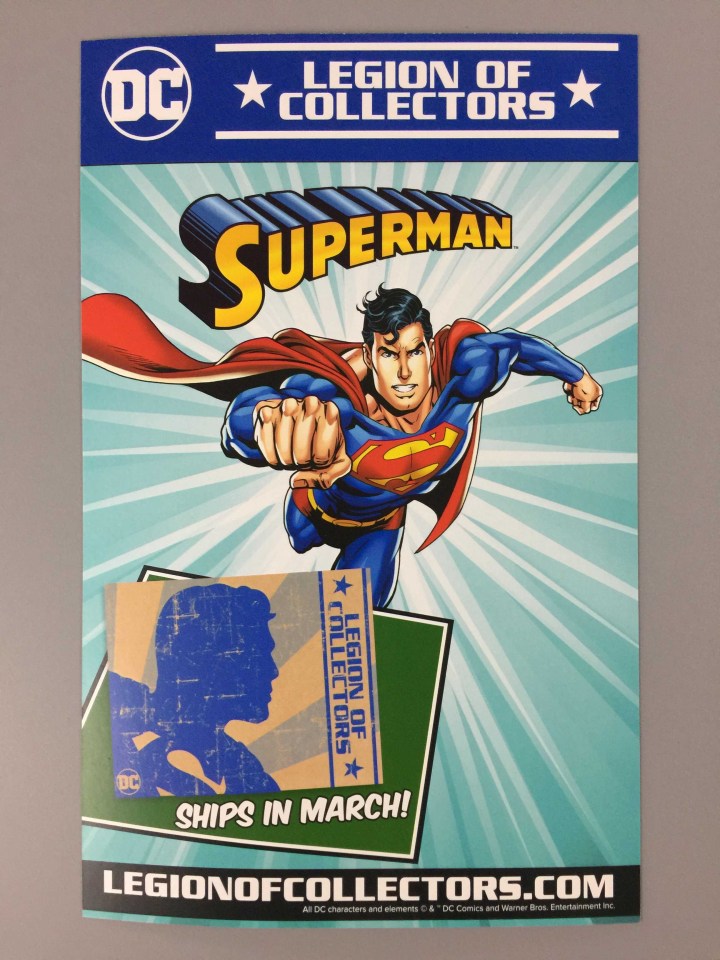 The other side of the description card is a sneak preview of the March 2017 box. The Superman box! I am really looking to see what DC Legion of Collectors has in store for the Man of Steel!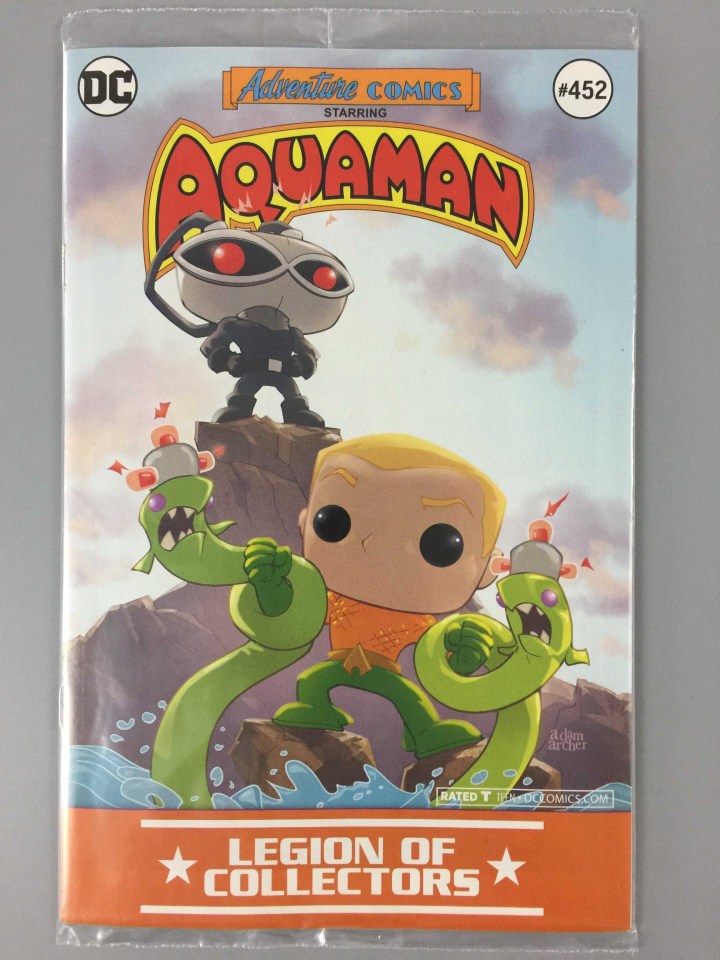 Adventure Comics Starring Aquaman #452 – This is a reprint of a classic comic book that features Aquaman vs. his greatest nemesis Black Manta.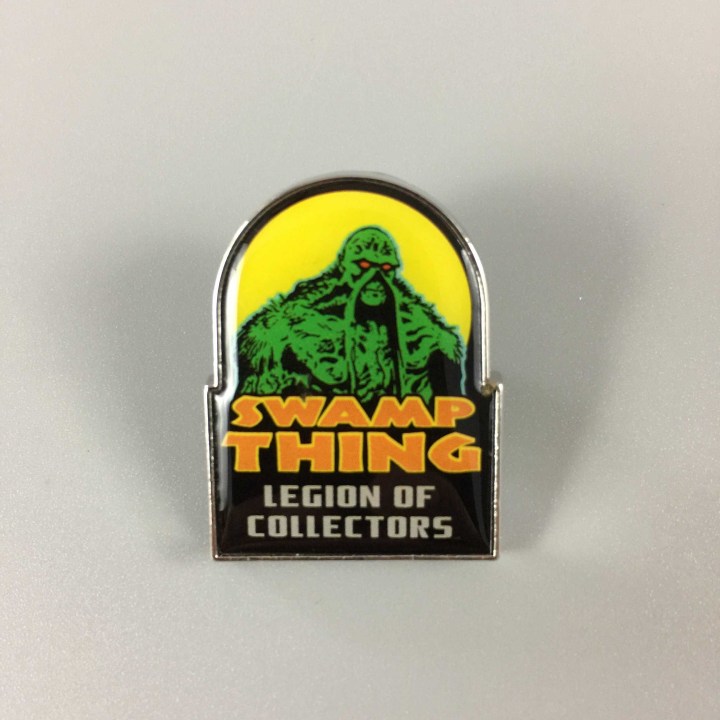 Swamp Thing Pin.  I became a huge fan of Swamp Thing after reading Alan Moore's run on the character. It was an absolutely incredible and beautifully written run of comic books and is something I highly recommend.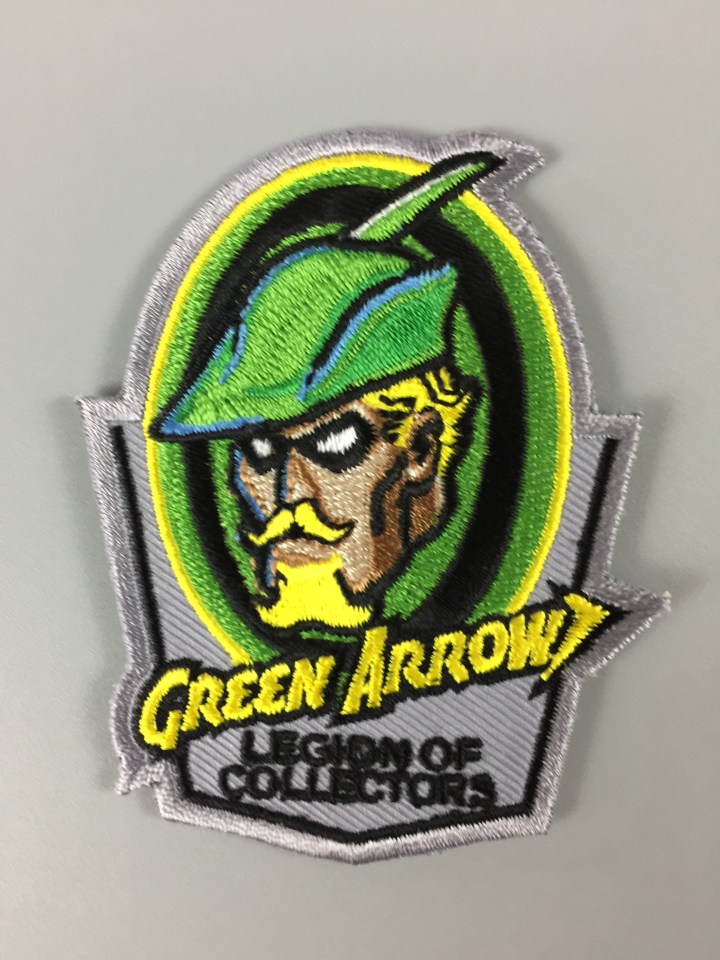 Green Arrow Legion of Collectors Patch The Green Arrow has been around since 1941 and has had some incredible people working on the comic books. The TV show is pretty popular as well. One of my favorite runs on the Green Arrow comic book was written by Kevin Smith with artwork by Phil Hester. I got to talk to Phil Hester at Phoenix Comic Con last year and we got to chat a bit about his run on Green Arrow. You can listen to the interview here.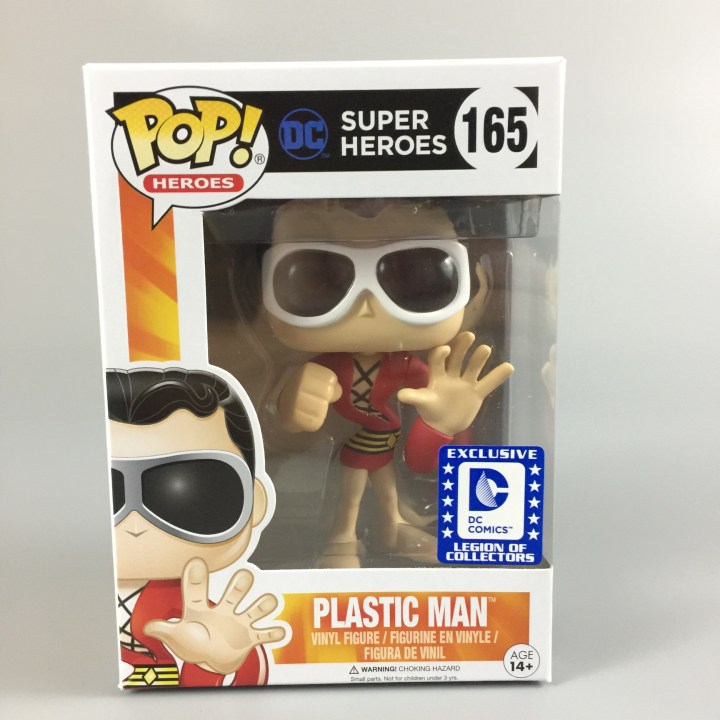 Funko POP! Plastic Man. This is a character I used to really enjoy as a kid. I guess I noticed the powers and the silly attitude more than the even sillier choice of costume. I was excited to see Plastic Man and I like that his body has a stretchy look to it.
These collectibles are a hot item and it's great to get one that you can't get elsewhere – it's totally exclusive to this box, and currently valued $45 on the POP Price Guide. He is super detailed and looks amazing.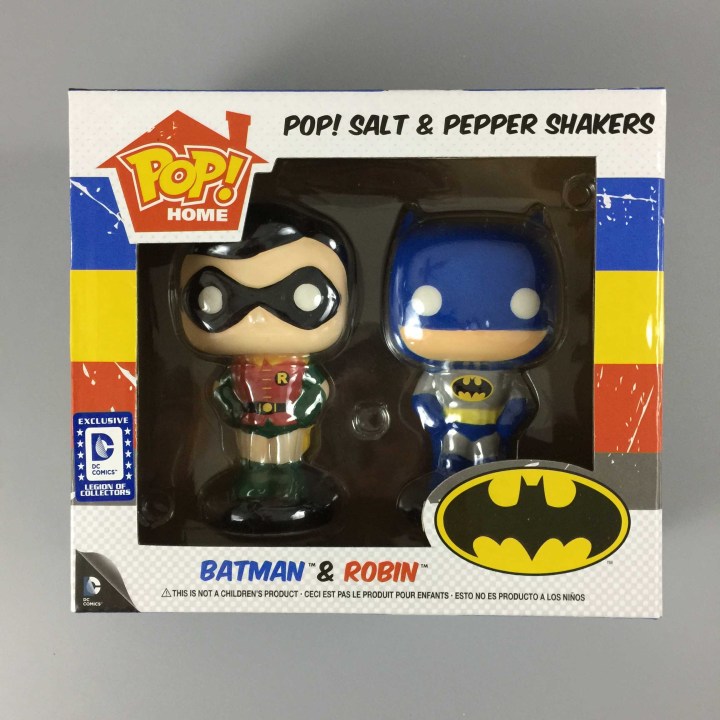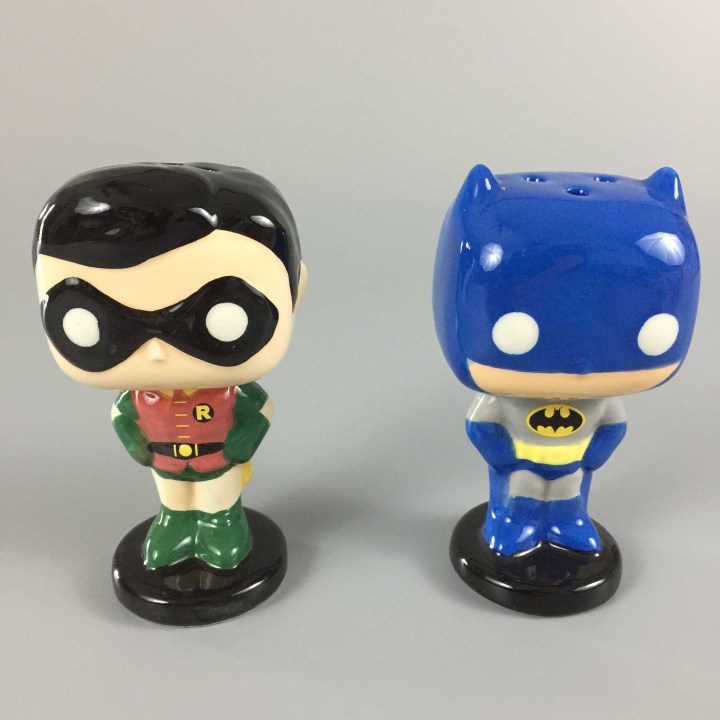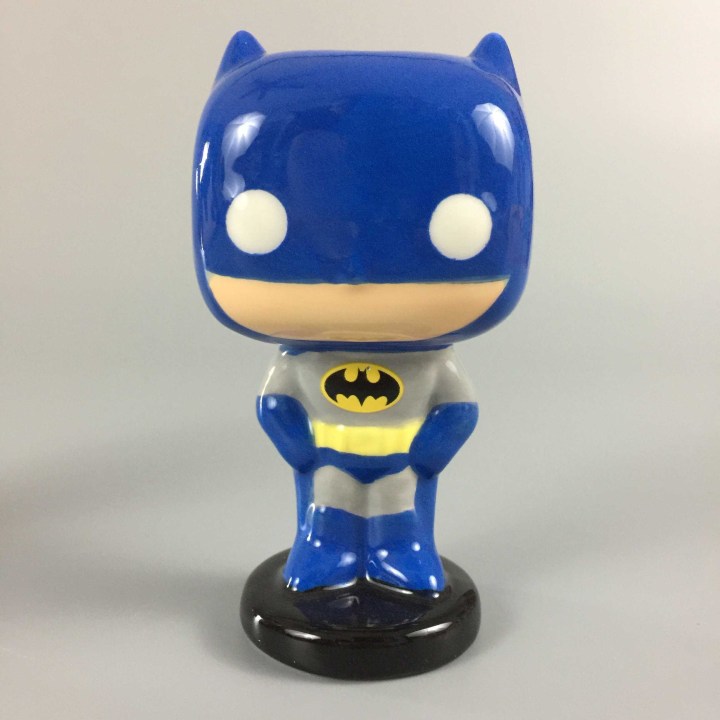 Batman and Robin Salt and Pepper Shakers. The Dynamic Duo are here to protect your taste buds and look awesome doing it. I am really enjoying the classic look which is reminiscent of the 1960s television series.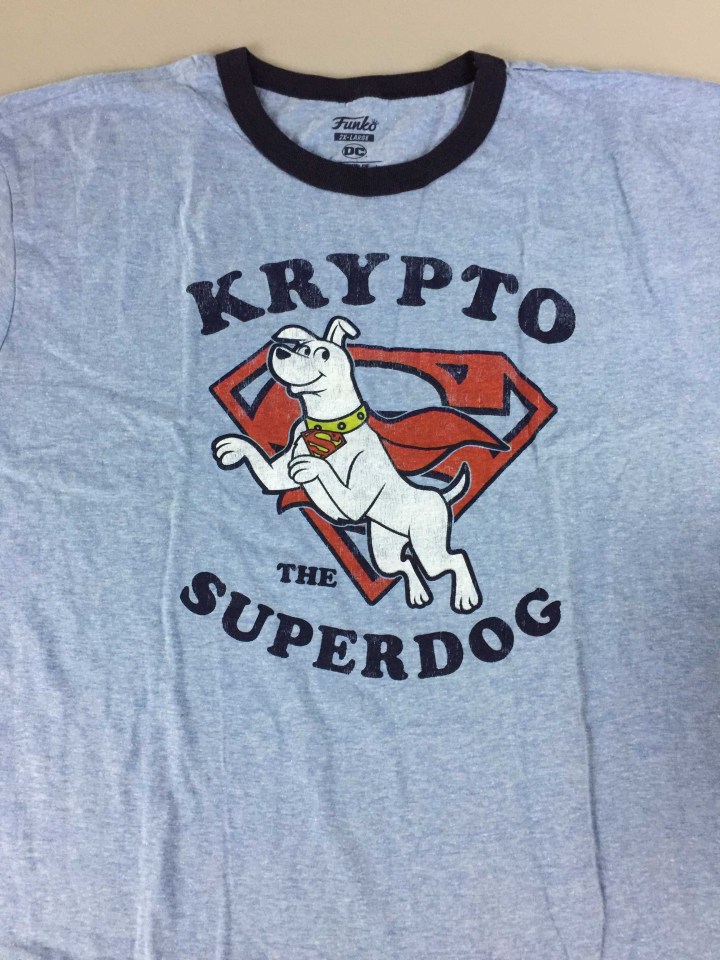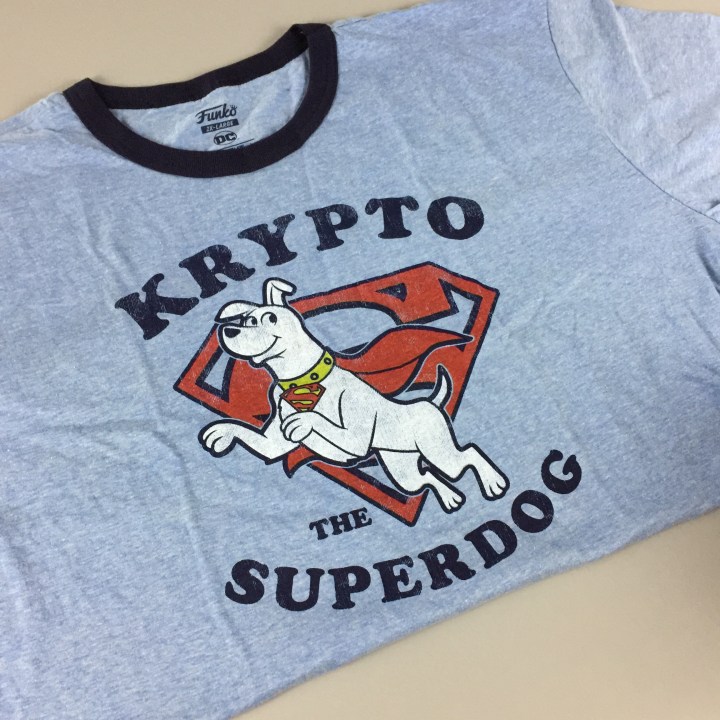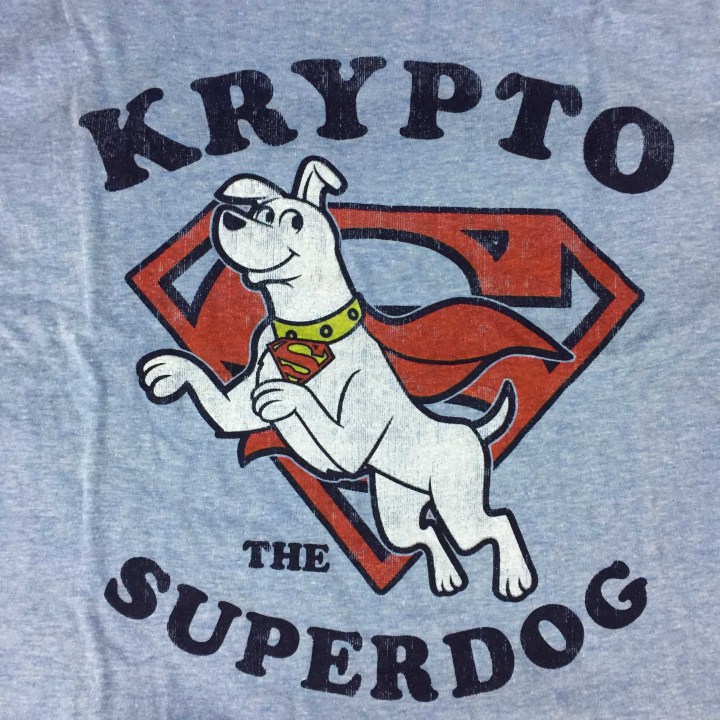 Krypto the Superdog Ringer T-Shirt. I was so relieved this was not another t-shirt featuring Funko version of the characters. Subscribers have a 50/50 shot at receiving this t-shirt or Ace the Bat-Hound. I'm partial to Krypto so I'm glad I got him. The description card says this is the first time a Funko Subscription Box has included a ringer t-shirt but that is incorrect. Last month's Marvel Collectors Corps featured a ringer t-shirt for Xavier's School for Gifted Youngsters. I personally prefer a more traditional t-shirt.
DC Legion of Collectors is amazing! This is such a fun box and worth every penny. Clothing, comics, and collectibles – it's everything a person could want in a subscription box.
What did you think of the Villains of Batman edition of Legion of Collectors?