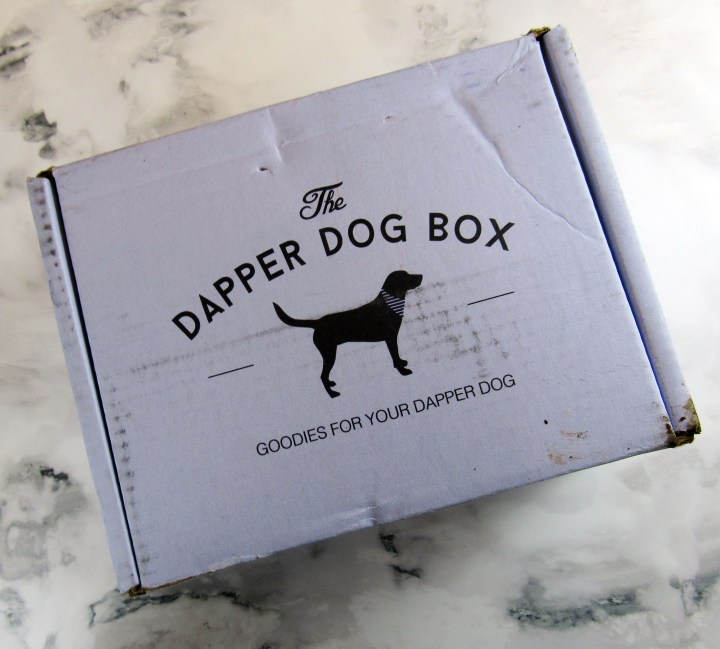 The Dapper Dog Box is the box for your best friend in the world. Organic and natural items are hand-picked for your dog based on a personalized survey. The Dapper Dog Box sources from passionate small companies that love dogs. $1.00 from each purchased box is donated to rescues. The regular sized box has 4-6 items with an average $50.00 value. The mini box has 3 items. Both versions offer free shipping. The personalized survey offers five different dog sizes, grain or no grain, and a section to discuss more about your dog such as allergies, heavy chewer etc.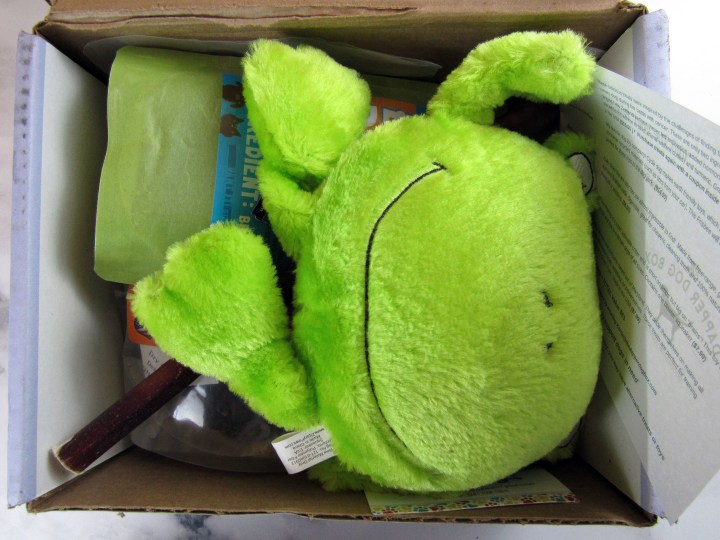 DEAL: Take $10 off your first purchase with coupon code HELLODAPPER.
The theme is 'Into the Wild.' The doggies can't wait to see their toys and treats.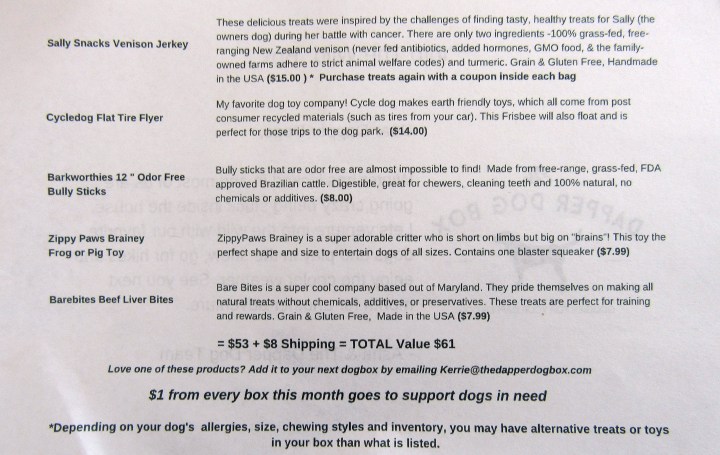 The information card contains the items, descriptions, and prices.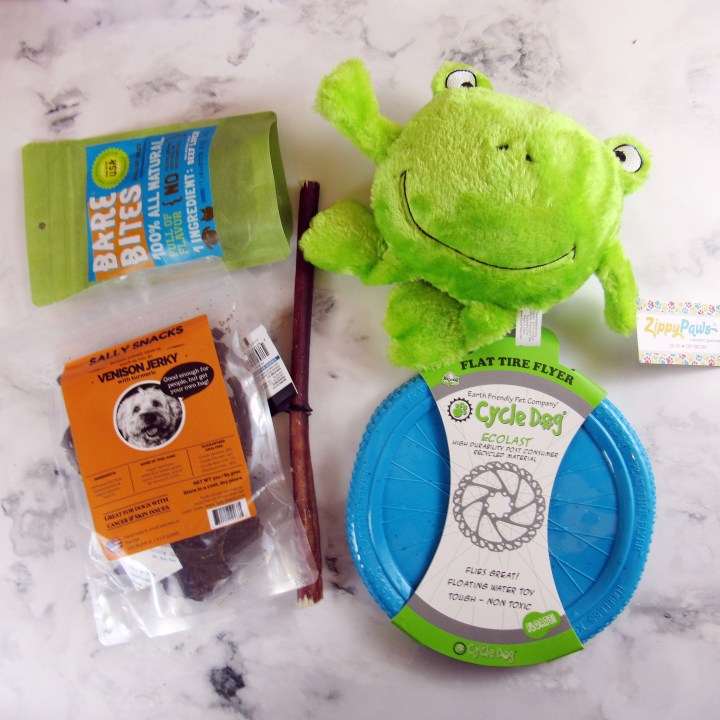 Here are the items in The Dapper Dog January Box. The big dogs love being outside in the cold. Bella prefers to be in front of her favorite heating vent and enjoy the warm air while wearing her sweater.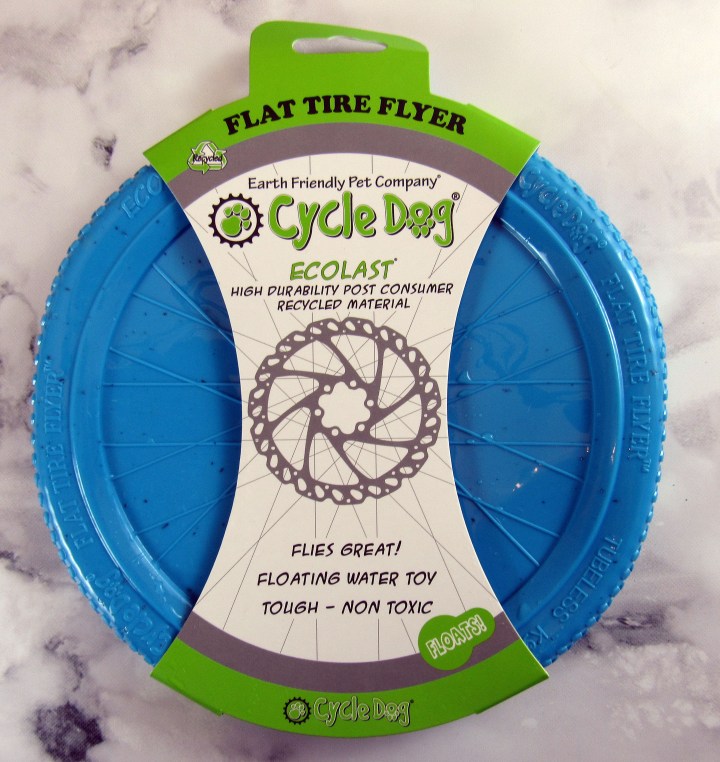 Odie is in awe of the CycleDog Flat Tire Flyer ($14.00).  His Border Collie side is finally showing through in his love for the CycleDog Flat Tire Flyer. He loves to catch it in mid-air and then play a game of keep away afterward. The non-toxic toy is made out of high durability post-consumer material.  This toy fitted the theme well. We were playing outside in 17-degree weather.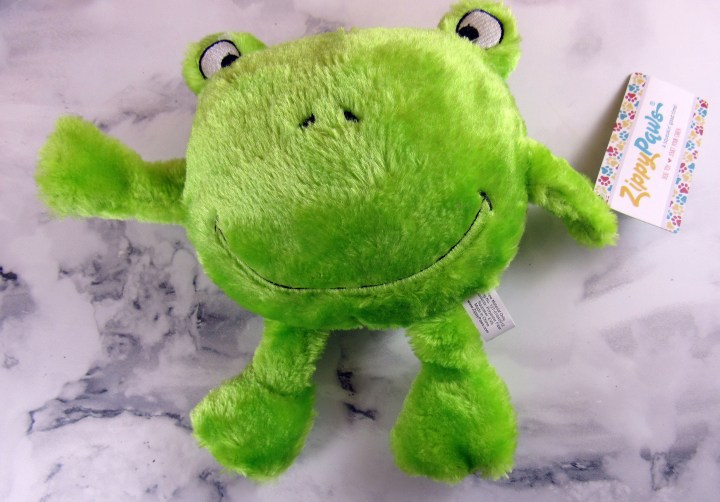 Daisy has loved every Zippy Paws toy that The Dapper Dog Box has sent including the adorable Zippy Paws Brainey Frog ($7.29). She could not wait to go outside and play with her baby and then bring him in for a bath. The toy has one blaster squeaker.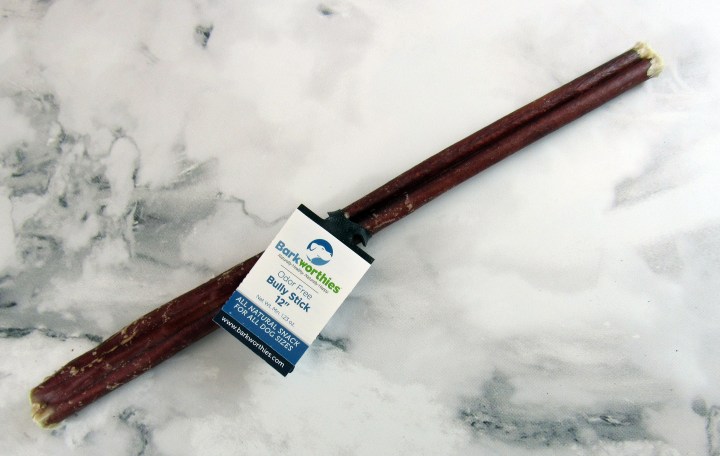 Daisy was a happy girl as she ate the Barkworthies 12″ Odor Free Bully Stick ($6.99 on Chewy, $8.00 on information card). The single-ingredient bully stick is made from free-range, grass-fed Brazilian cattle pizzle. The shape and texture of the bully stick freshen breath while supporting good dental hygiene.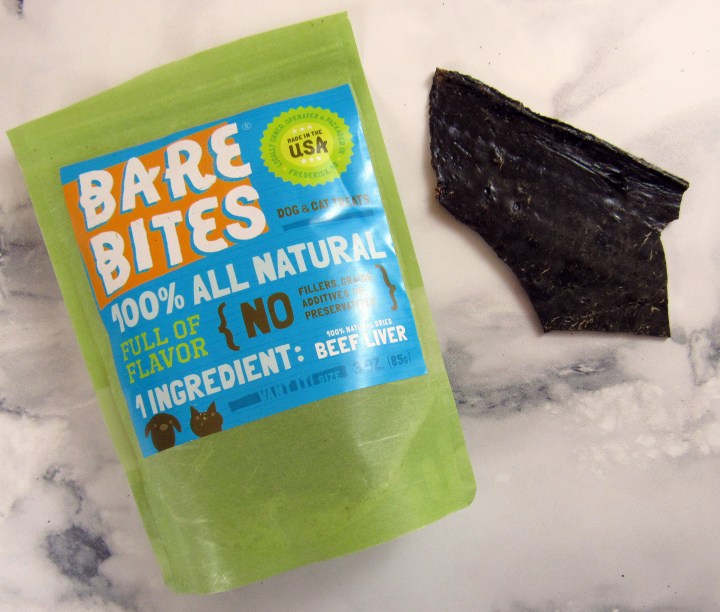 The Made in the USA Bare Bites Beef Liver Treats  (3 oz, $7.99)  were a hit with both the dogs and cats. The single ingredient treat is made from human-grade beef liver and is dried, not freeze-dried. I tried to persuade my husband to try one, but he refused. Odie and Bella are giving me the eyes as I write up the treat. They want more and are not impressed when I show them the print that says "use in moderation."
Our dogs and cats went totally insane over the Sally Snacks Venison Jerky Dog Treats (3 oz, $15.00). The Made-in-USA treats are handmade in small batches and contain two ingredients; USDA grass fed New Zealand venison and organic turmeric. They are great for dogs with cancer and skin issues. I had to order more with the discount code that was included in the bag. They LOVE the Jerky treats and want more. Odie is drooling and watching me closely as I write up the treat.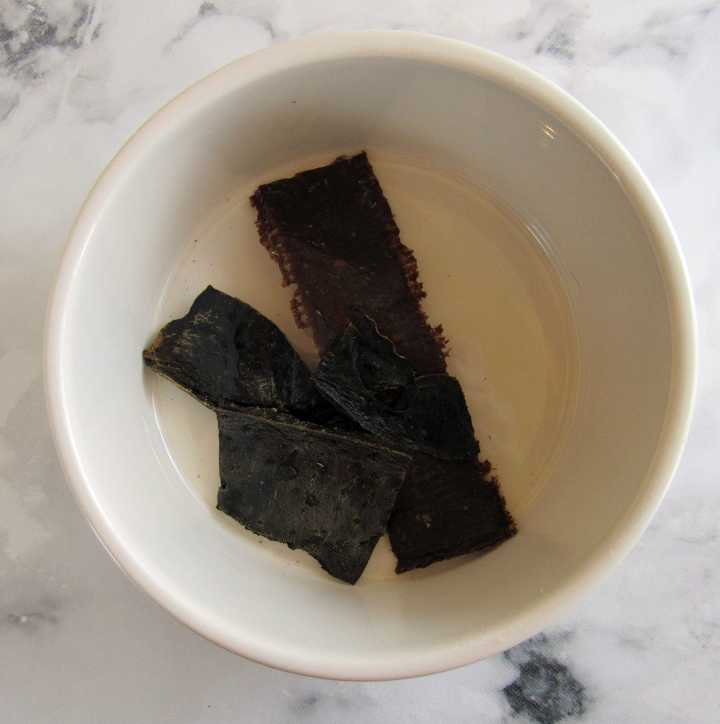 All three dogs enjoyed their delicious snacks.
Time to see what the dogs think of the box! Odie and Bella are on an old comforter and are photographed in natural light. Bella is wearing her Christmas dress in the review.
Daisy had a blast playing with the Brainy Frog. She brought him in for a bath after playing outside.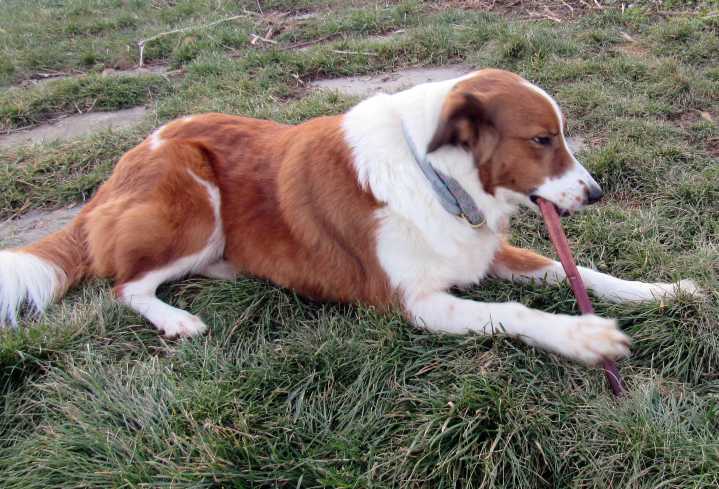 She had a wonderful time chewing on the Barkworthies Bully Stick.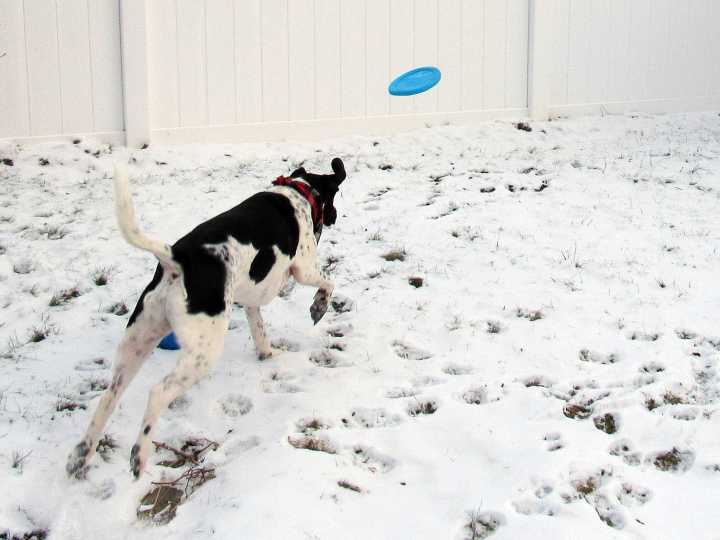 Odie has discovered a new love. He loved chasing after the Cycledog Flat Tire Flyer.
He enjoyed galloping through the snow with his new flyer.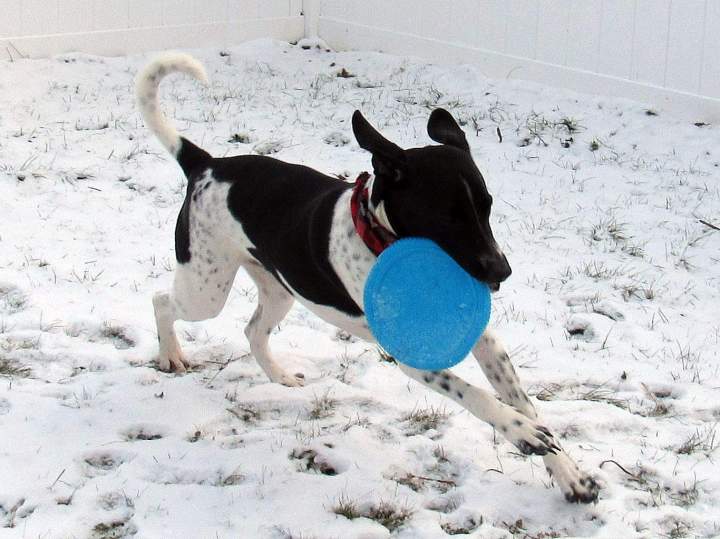 I love his ears in this picture. He is a happy doggy frolicking in the snow.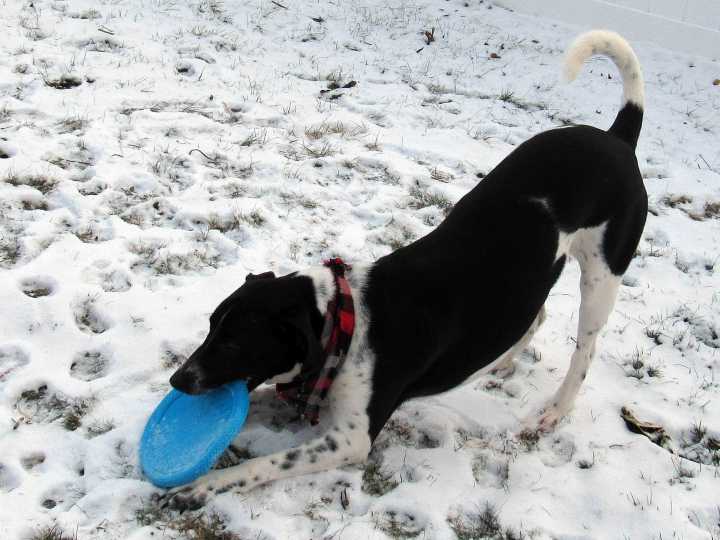 He wants my husband to play keep away with him. He thought it was more fun to do that than play catch.
Bella and Odie engaged in a rigorous game of tug of war with Brainey Frog.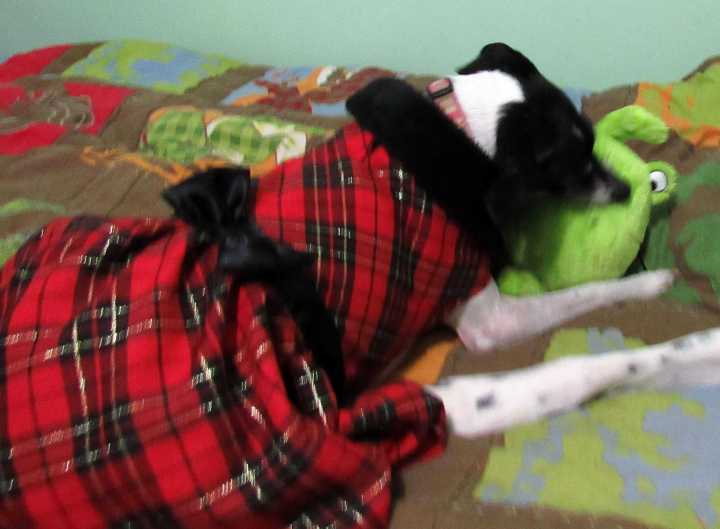 Bella won! I had to rescue poor Brainey Frog before Bella tore him to pieces. He is back to living with Daisy's babies under my bed.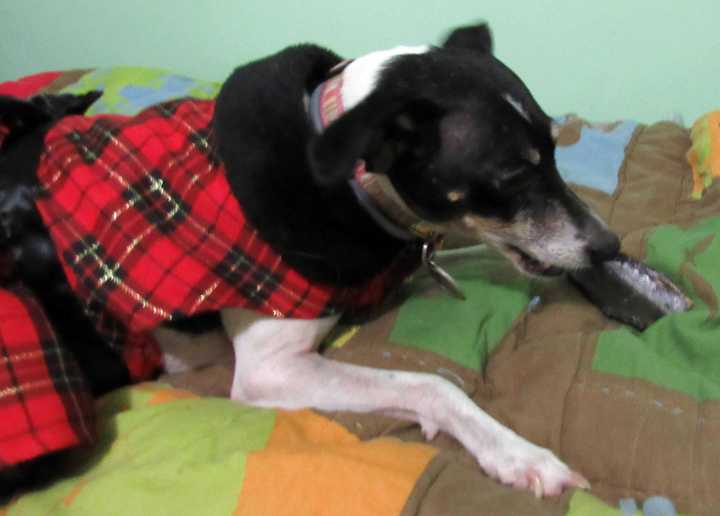 Bella was the only one to eat the Liver Bites first. All three dogs loved their snack.
The Dapper Dog January Box provided the dogs with yummy treats and fun toys. Odie has discovered a new love with the flyer. Daisy is happy to have a new baby. All three dogs loved their treats which have been consistently outstanding The product value of the box came to a little over $51.00 using discounted prices which is outstanding for the type of items that are in the box. The overall value is over $59 when including the $8.00 shipping costs. It's an excellent box for dog owners that want a customized box with a focus on organic and all natural toys and treats.