Dana's Bakery delivers macarons every month through Dana's Bakery – Macarons with a Twist! Macaron of the Month Club members receive a variety pack, featuring some of the most classic American flavors from Dana's Bakery. The flavors may include: Peanut Butter and Jelly, S'mores, Thin Mint, Red Velvet, Cookie Dough, Fruity Cereal, Birthday Cake, Orange Creamsicle, Key Lime Pie, Chocolate Molten, Cup of Joe, and a lot more!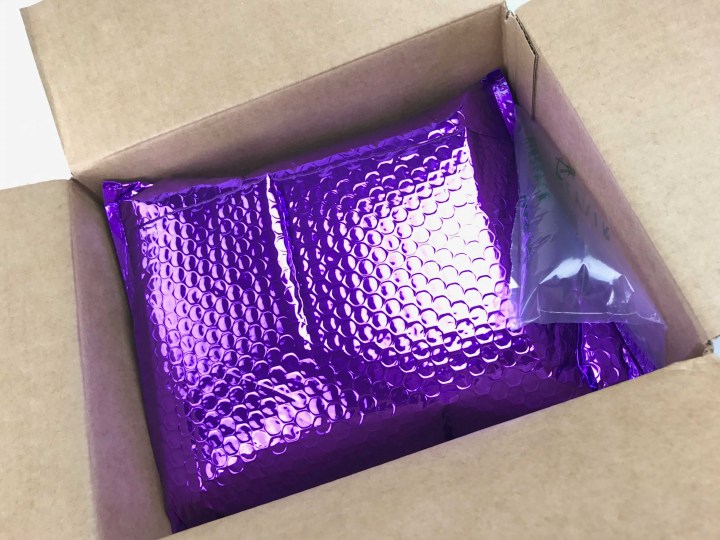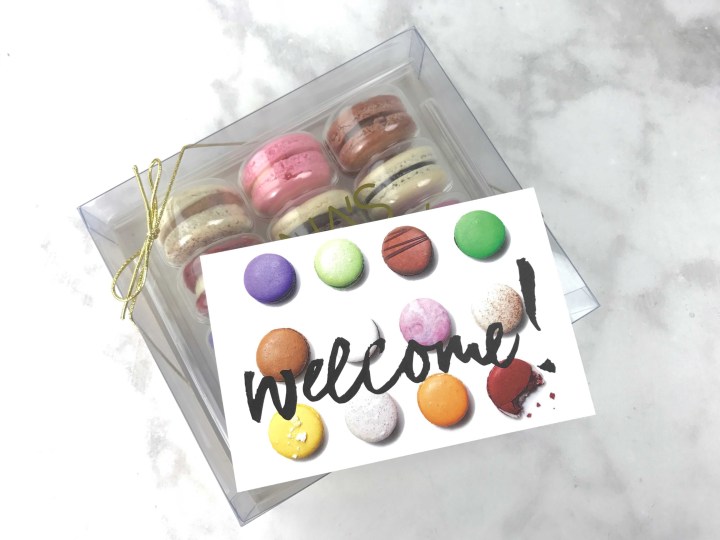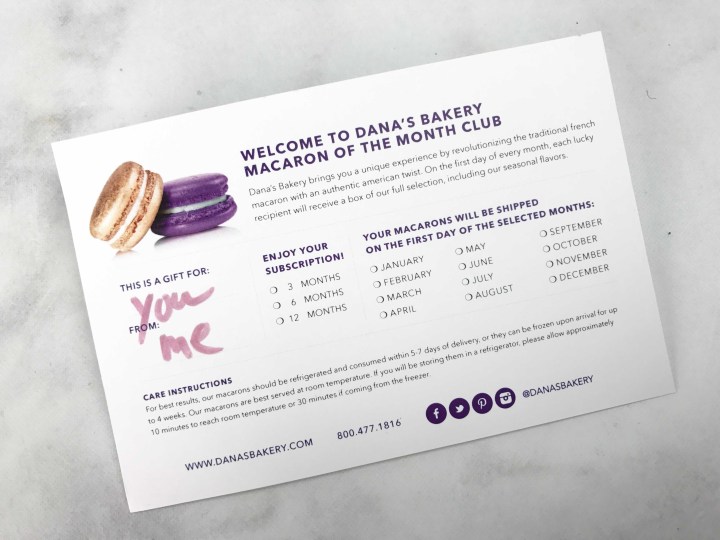 The welcome letter tells you more about the subscription, plus care instructions for the macarons.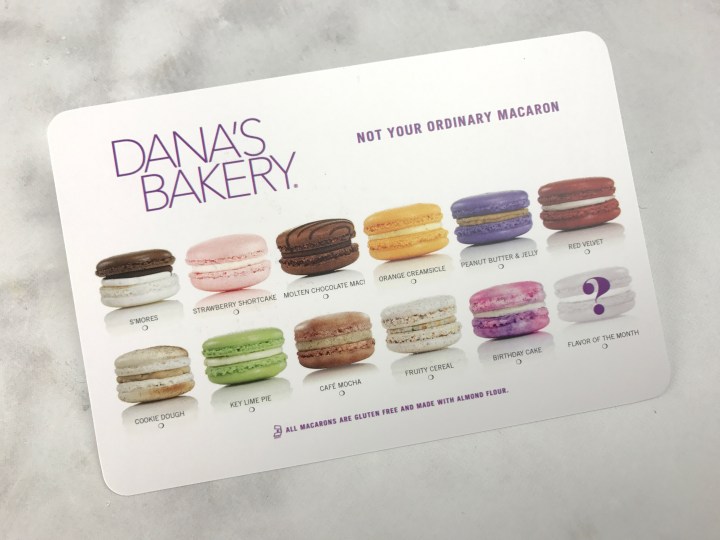 This month's flavors are shown at the back of the card.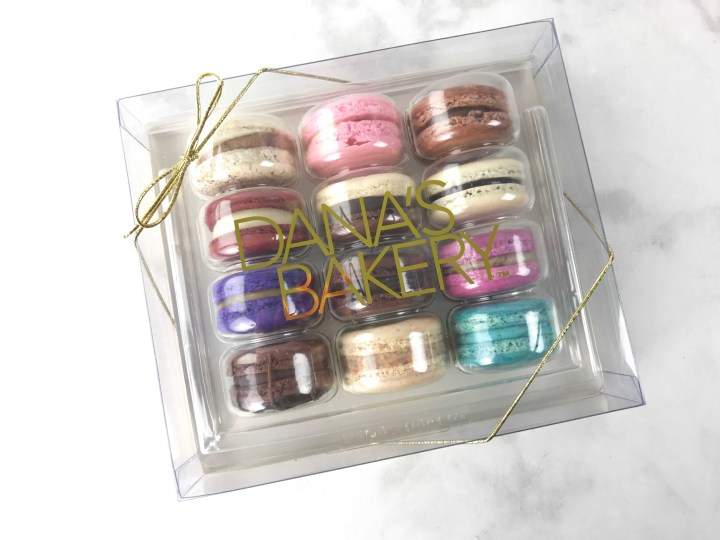 Everything is perfectly packaged so the macarons make it to your recipient in perfect condition!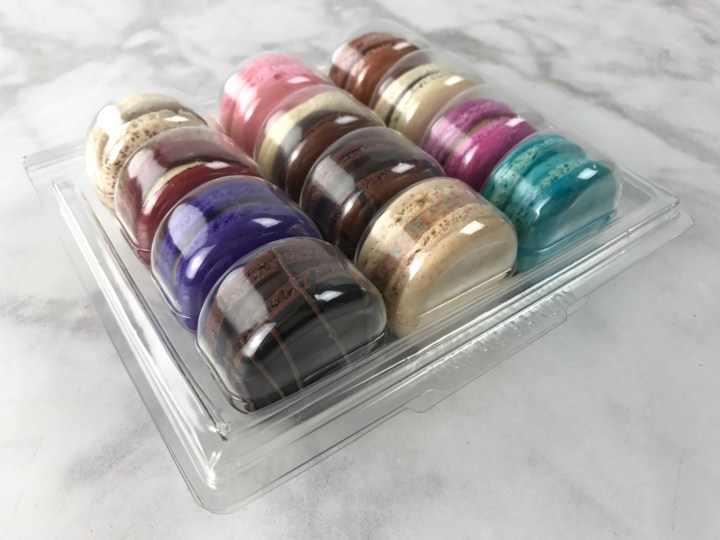 The packaging for these is really impressive – they're a delicate confection and if they weren't packed so nicely they really wouldn't be worth it. The macaron is all about being the most glamorous goodie!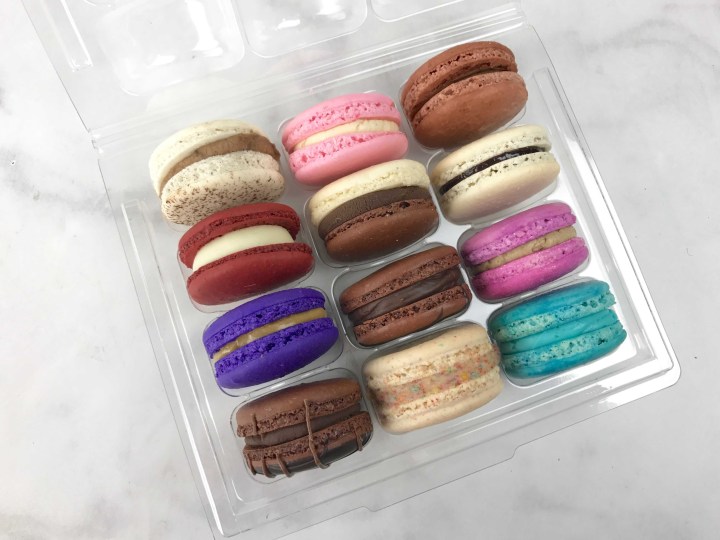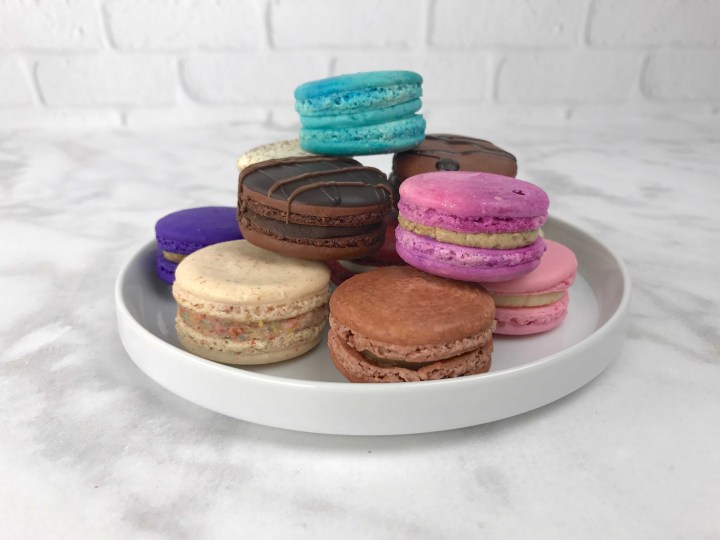 All the delicious macarons this month!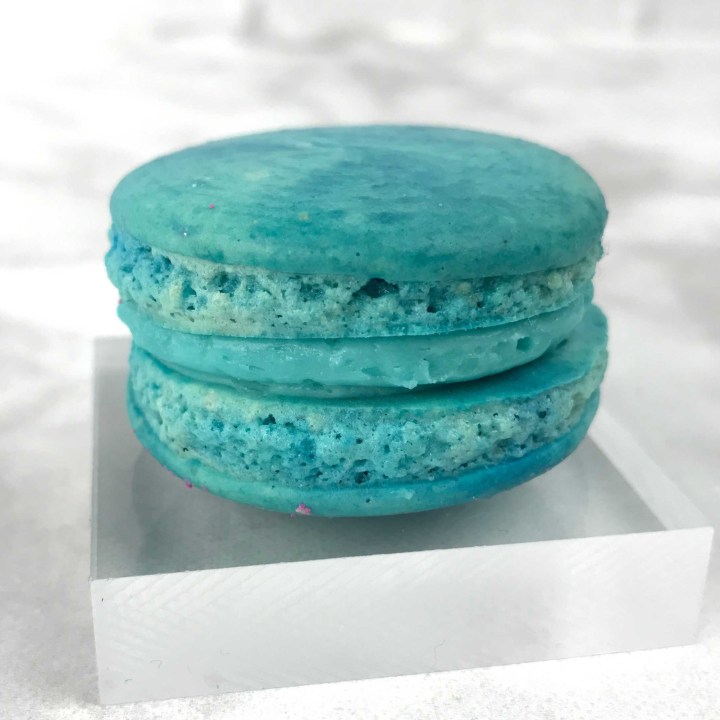 Cotton Candy Macaron: Just like it looks, this has a blue raspberry cotton candy flavor!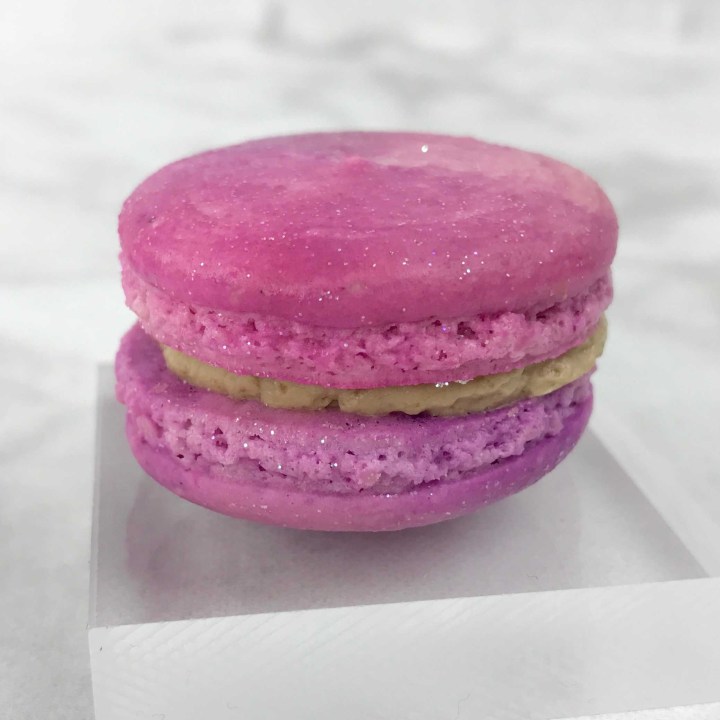 Birthday Cake Macaron: This has a mild birthday cake like or frosting flavor. It's the cutest – I can't get over the glitter!
Double Fudge Macaron: Thick and fudgy! It was so chocolatey I almost couldn't bear it – almost!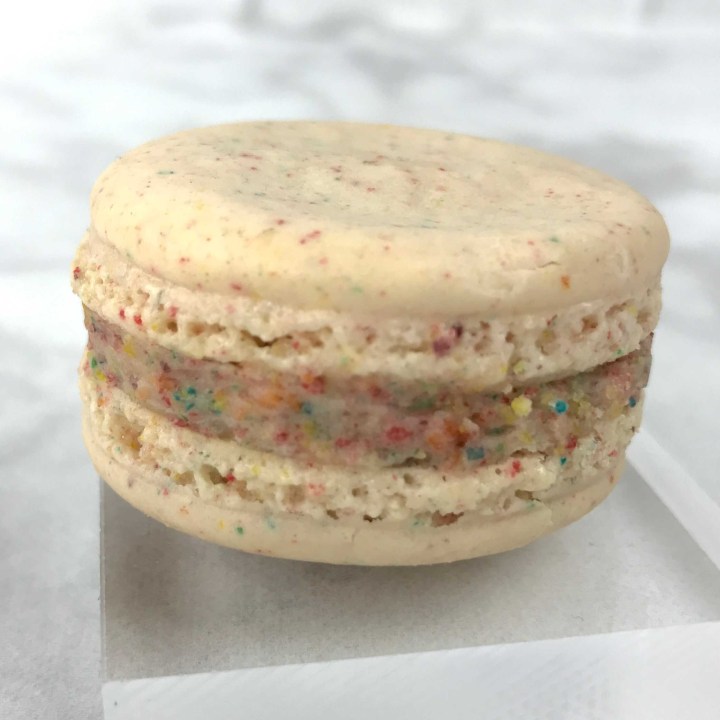 Fruity Cereal Macaron: The clear and unmistakable taste of Froot Loops! My daughter carted this one off and I never saw it again, but she did let me sample it.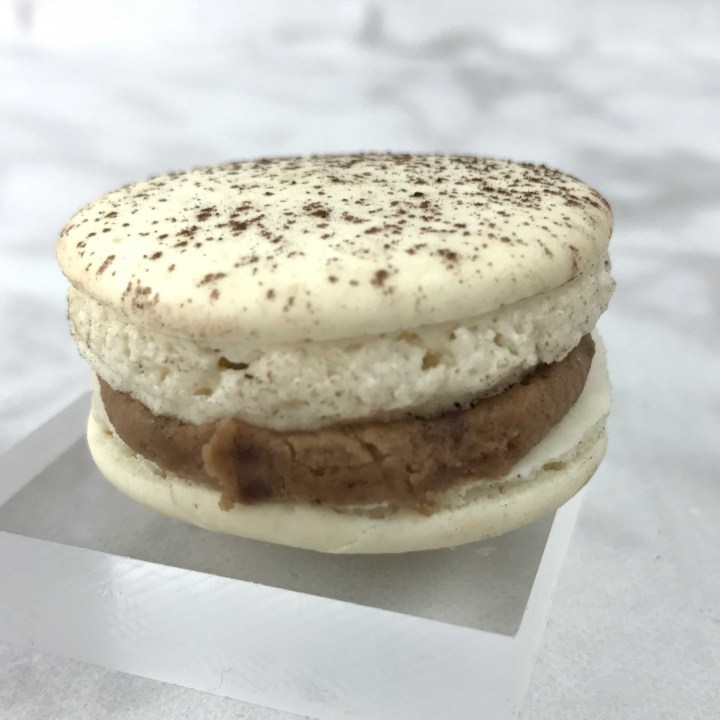 Cookie Dough Macaron: This one didn't leave a deep impression on me. I guess it had a cookie dough flavor.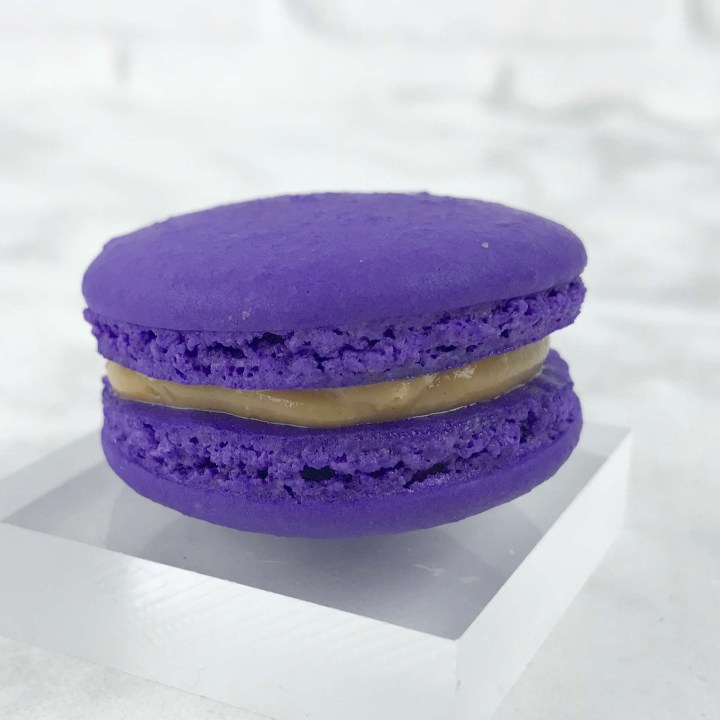 Peanut Butter & Jelly Macaron: The jam flavor is a bit faint on this one, but PB lovers will be thrilled because the smooth, sweet peanut butter filling really shines through!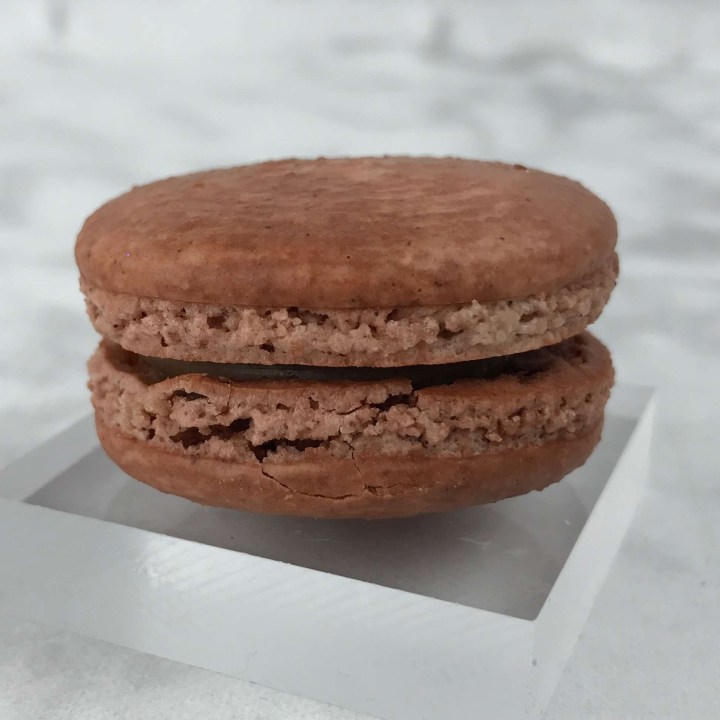 Cafe Mocha Macaron: I gifted this one to my sweet husband!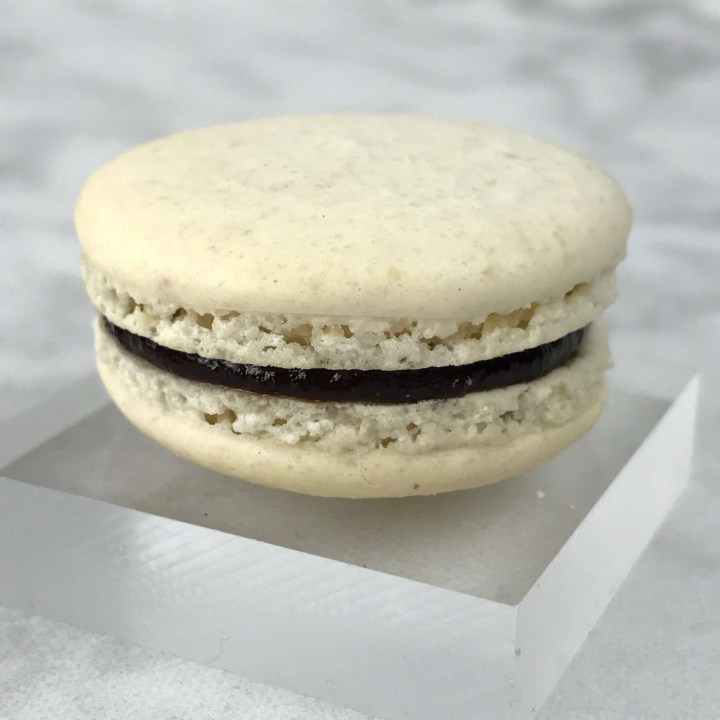 Raspberry Jam Macaron: The jam flavor was super intense in this macaron, it reminded me of a Linzer torte!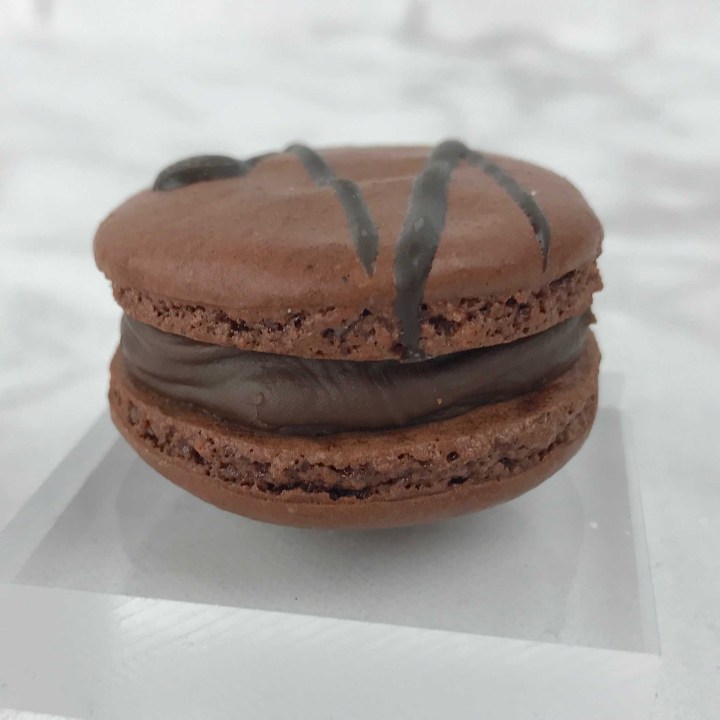 Molten Chocolate Macaron: This was also super chocolatey, almost too much, but I'm not allowed to say something is too chocolatey!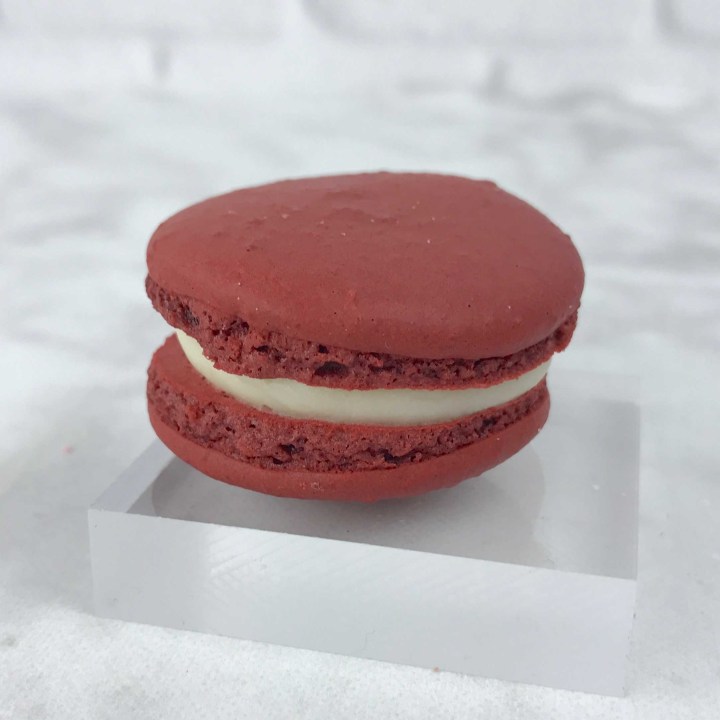 Red Velvet Macaron: This one was classic red velvet with a delicious cream cheese filling – my personal favorite!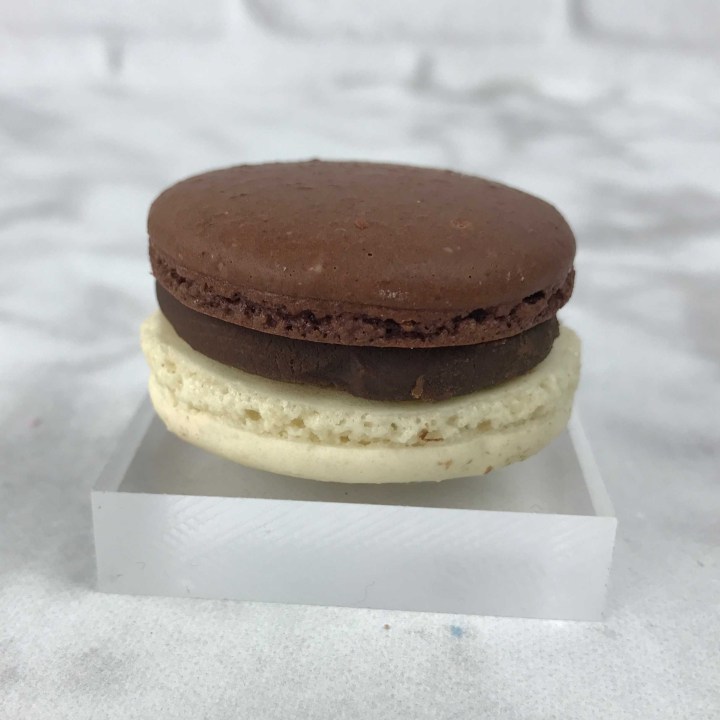 S'Mores Macaron: This one is chocolatey with a surprise marshmallow cream in the middle!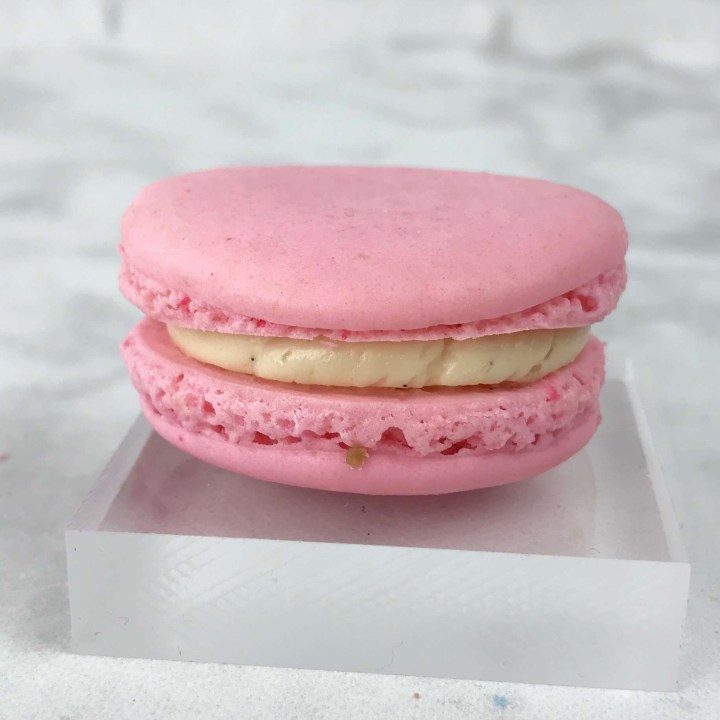 Strawberry Shortcake Macaron: Delicate and creamy with a nice strong almond background.
These were fantastically packaged and really a delight. I'm not sure about getting basically the same flavors every month – you'd really have to be extremely interested in macarons to get this quantity monthly, but it's lovely for a macaron fiend. Right now they have Sweethearts conversation hearts style boxes available for pre-order! Order by 2/7 for Valentine's Day delivery!
If you're interested in sending some macaron love, visit Dana's Bakery to find out more!