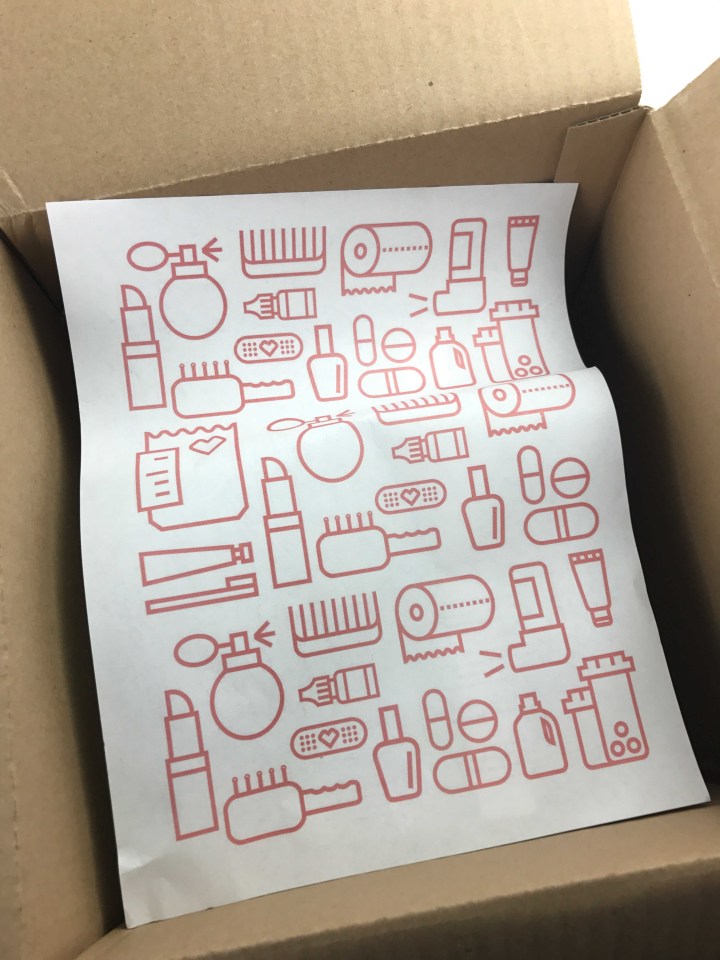 We have a CVS subscription of health supplies for one of our family members (you can subscribe to just about anything at CVS) and I was surprised and delighted to find a sample pack in our box.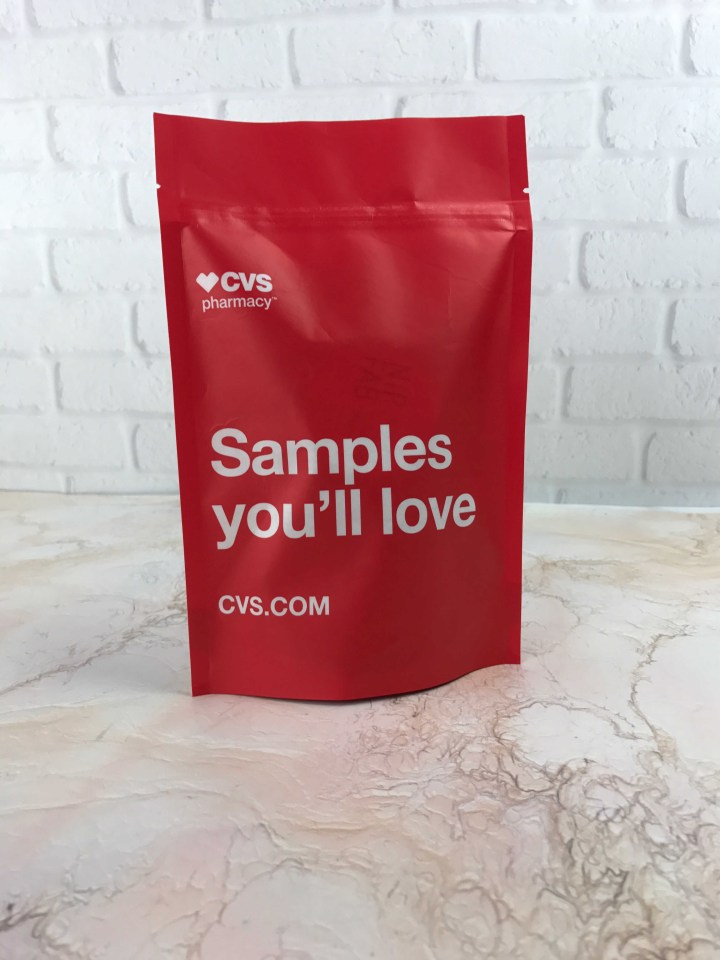 I have absolutely no idea what triggers the receipt of these samples. This is the third installment in our subscription, which is $7.99 per month.  So it may be random, it may be all subscriptions in December, or it may be once you've had the subscription for a while. In any event it was a fun surprise!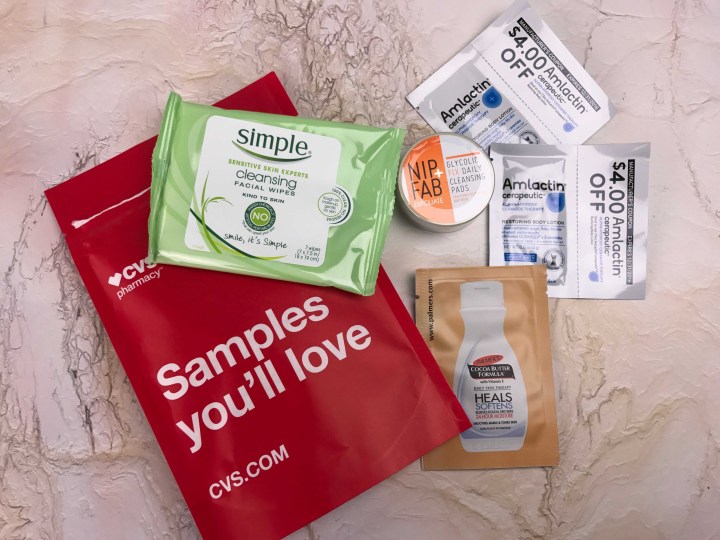 Everything in my CVS Sample Pack!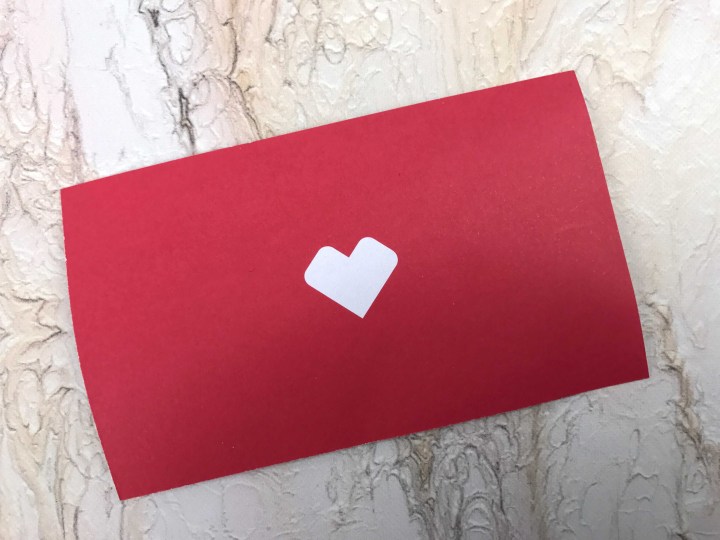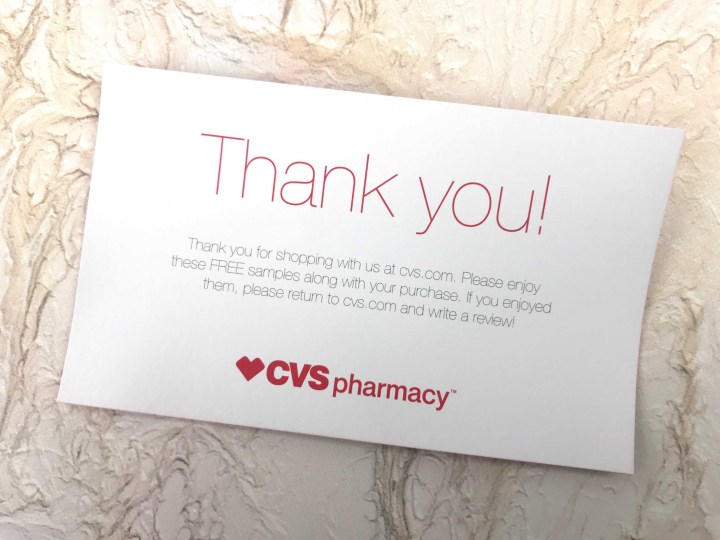 A thank you card was included in the pouch.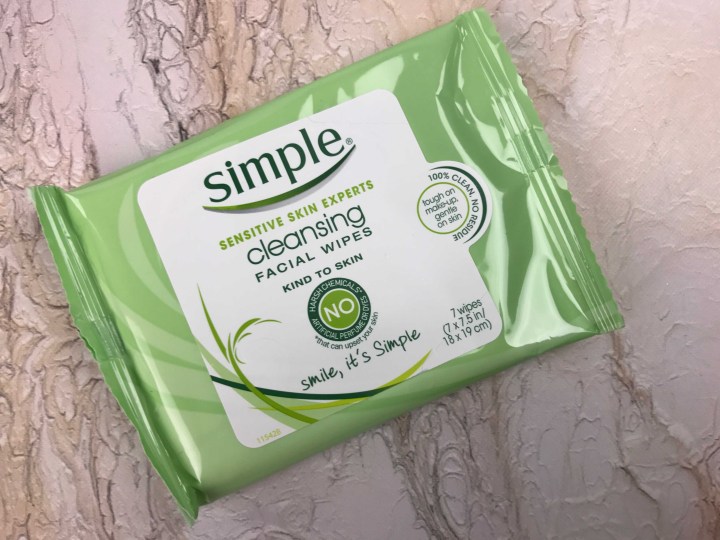 Simple Cleansing Facial Wipes ($1.90) I've used these plenty of times before and I was pleasantly surprised to get them totally for free!
Palmer's Cocoa Butter Formula Lotion ($0.74 per oz. – 13¢)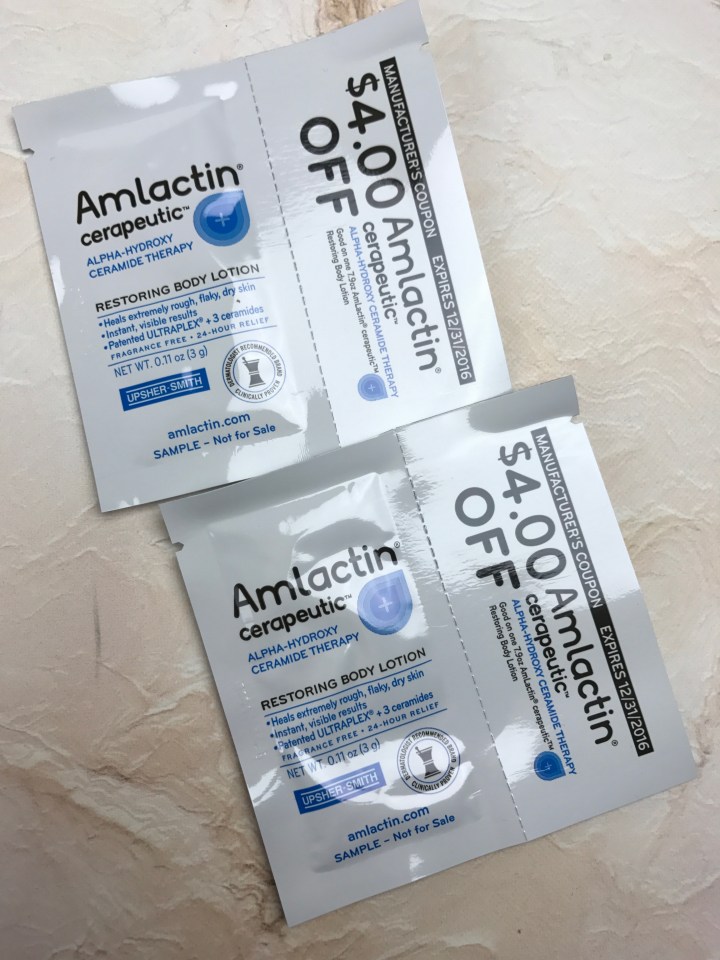 Amlactin Cerapeutic Restoring Body Lotion ($0.25 each) I was really excited by these! Amlactin is effective in removing dry skin with its AHA based formulas, but this one has ceramides too, to lock the moisture in. But those $4 coupons are expiring in a few days!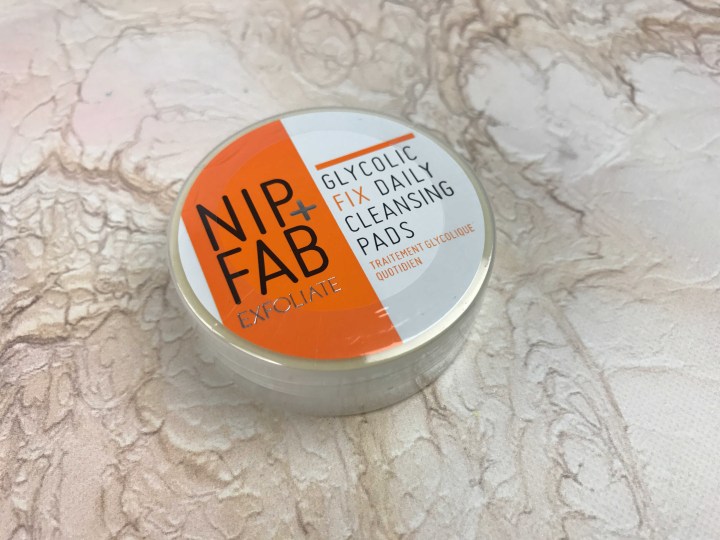 Nip + Fab Exfoliate Glycolic Fix Daily Cleansing Pads ($0.22 per pad – $1.10) These are probably larger than they appear in this picture – and it's a brand I have received in the New Beauty Test Tube!
The total value for this little surprise sample pack was about $3.63, which is great considering that it was absolutely totally free! Unfortunately I have no way of telling you how to get one, but I was pretty impressed with it compared with the Target Mystery Beauty Box!