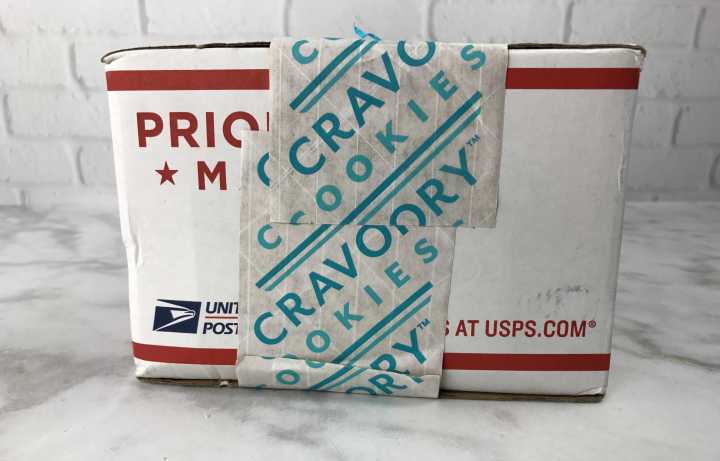 Cravory is a monthly subscription for gourmet cookie lovers! The Cravory only sends cookies made from the finest ingredients for only $23.95 per month.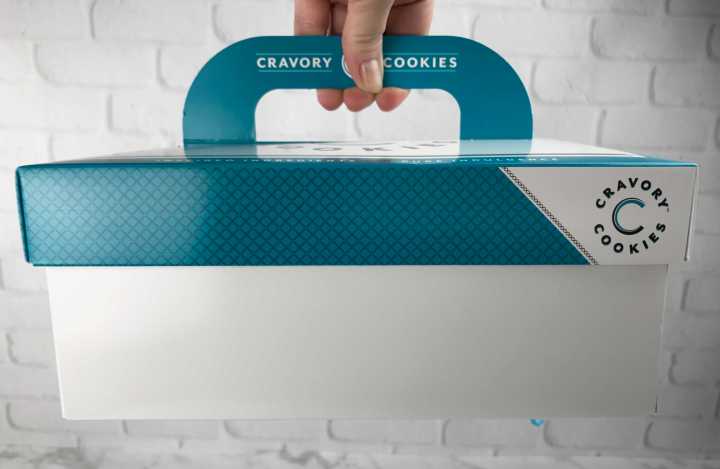 The box is a perfect gift!
I can't get over how cute the box is!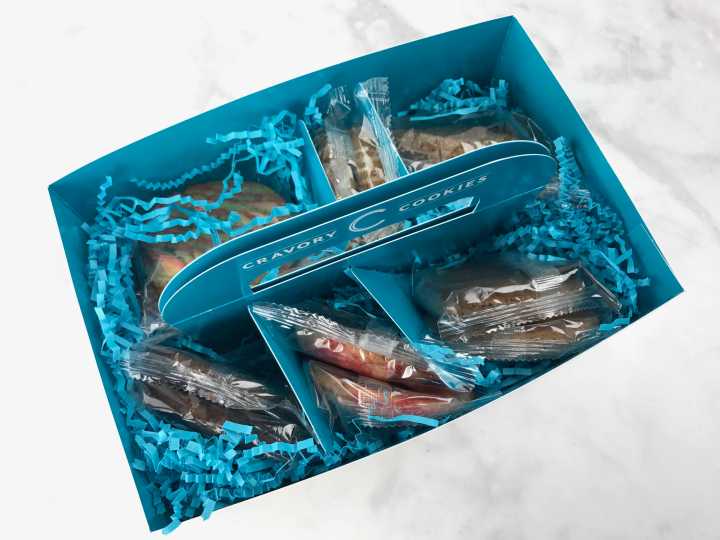 We opted for the 12-cookie box. You can get the "teaser box" with 1 of each monthly flavor, or 2 dozen, to have 4 of each. Every month The Cravory creates 6 unique cookies.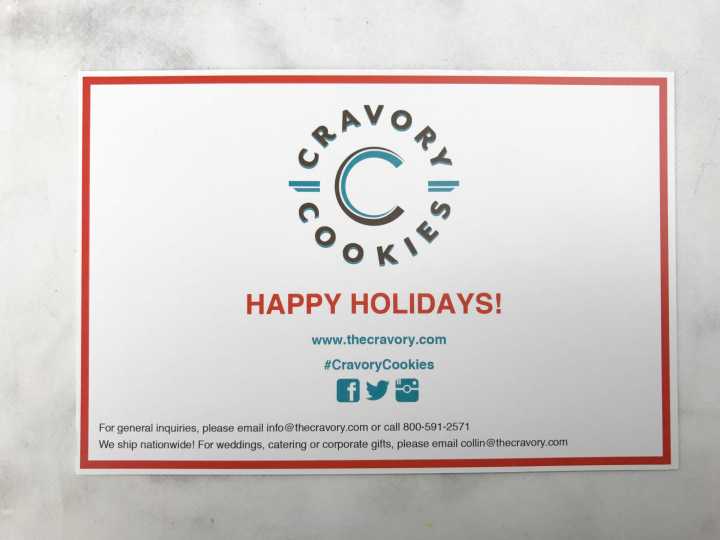 Happy Holidays from The Cravory!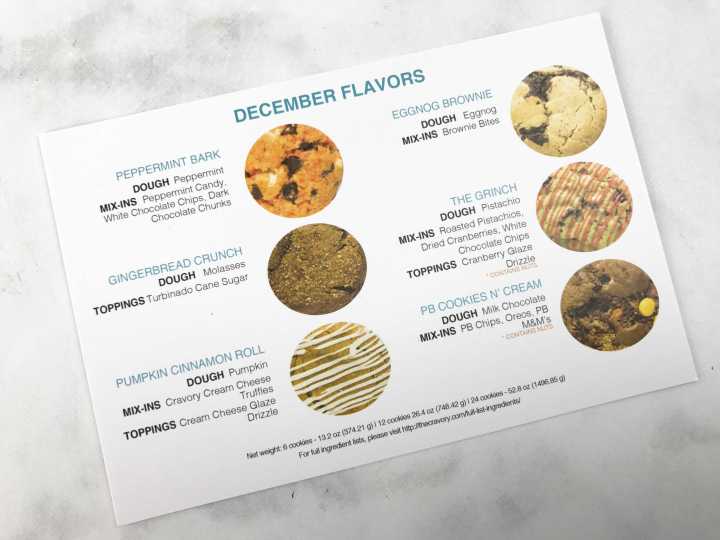 The information card gives you a list of all the flavors of the month. FYI, the URL on the card for the Cravory's full ingredients list is broken. The one linked on their site doesn't list these cookies, nor does it list the upcoming flavors' ingredients.
All the cookie goodness this month!
https://www.instagram.com/p/BNz4ox4h0yA/?tagged=cravory
For comparison's sake, here's how they look at retail!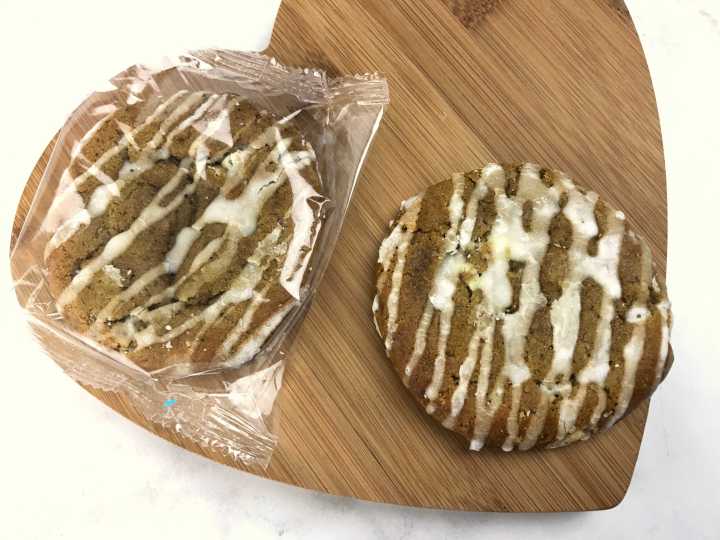 Pumpkin Cinnamon Roll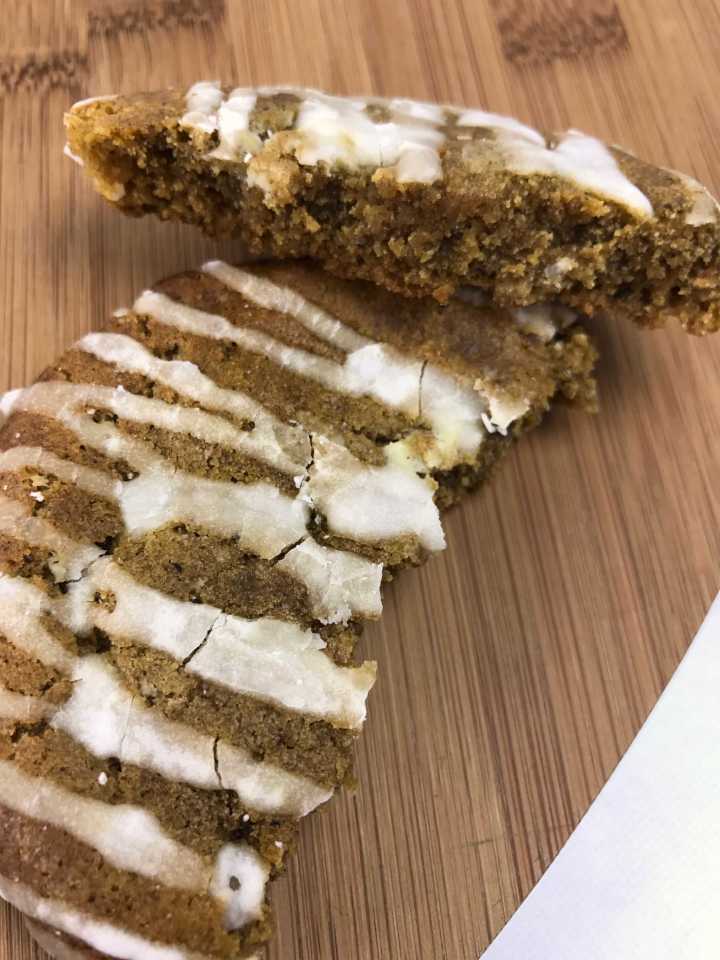 Soft and moist, this one was my favorite! It has a deliciously tender pumpkin base, cream cheese drizzle, and "Cravory cream cheese truffles."
Eggnog Brownie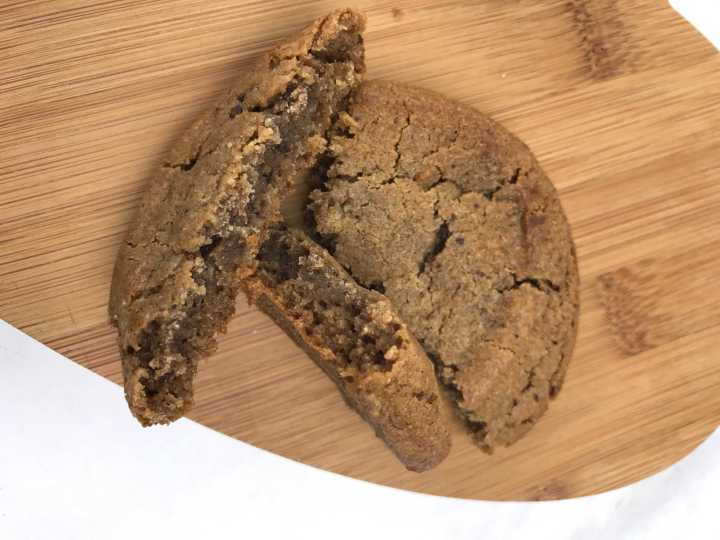 This eggnog dough cookie with brownie bite mix-ins was a bit of a miss. I had to refrigerate the cookie to really taste the eggnog, but that could be because it wasn't entirely fresh (see below). It was pretty good but wasn't a "wow" flavor for us.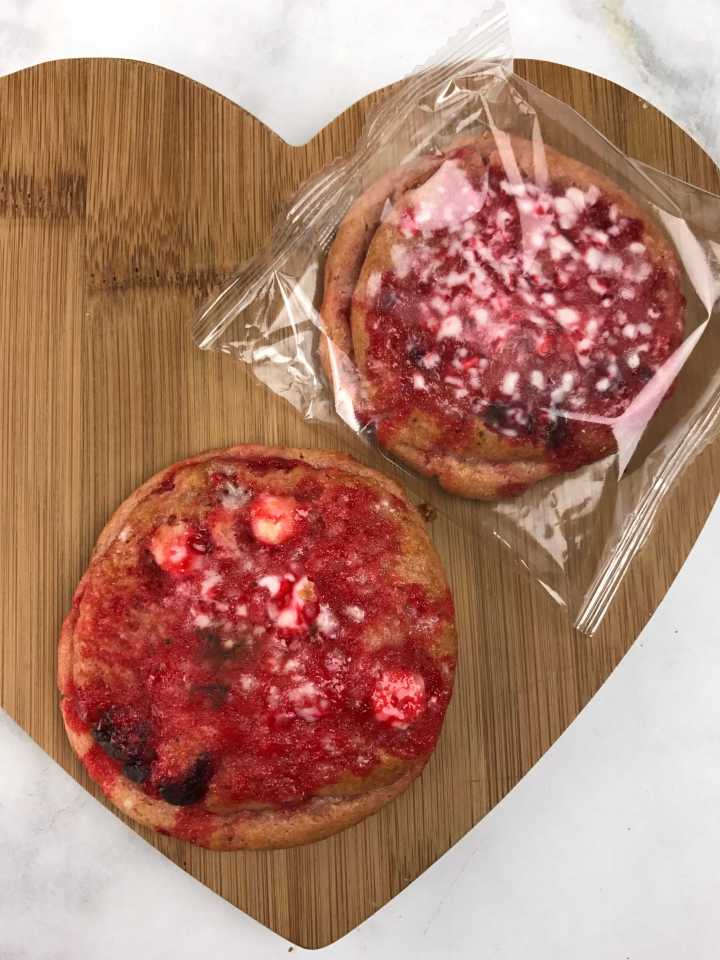 Peppermint Bark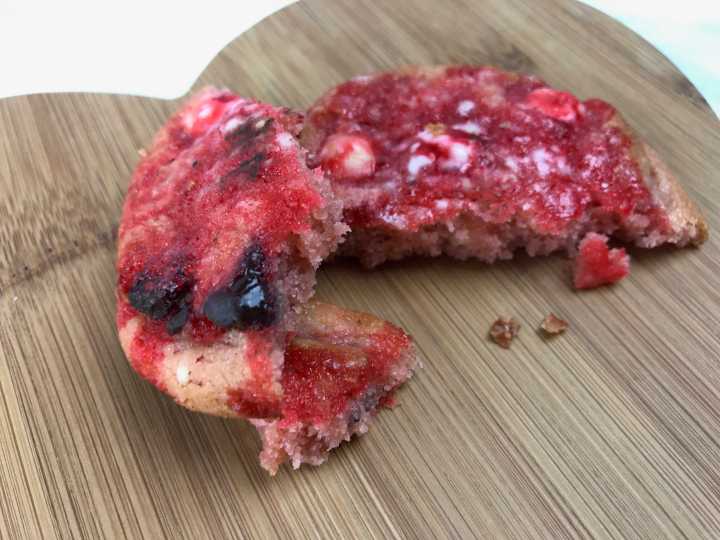 This peppermint cookie is mixed with peppermint candy, dark chocolate, and white chips. And it is ugly! I liked the minty flavor, thought it could use more dark chocolate, but it was crave-able and I was heartened to learn that it's just as ugly straight from the shop.
Gingerbread Crunch
This simple cookie is a nice moist molasses cookie covered in turbinado. Anything covered in turbinado is yummy – I love a sugary crunch!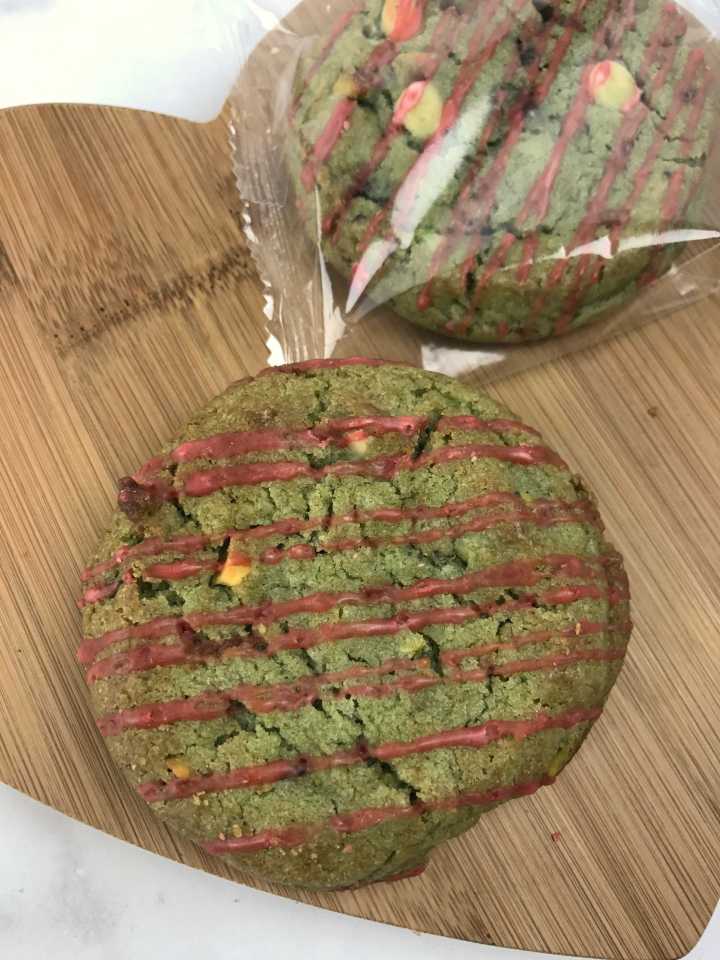 The Grinch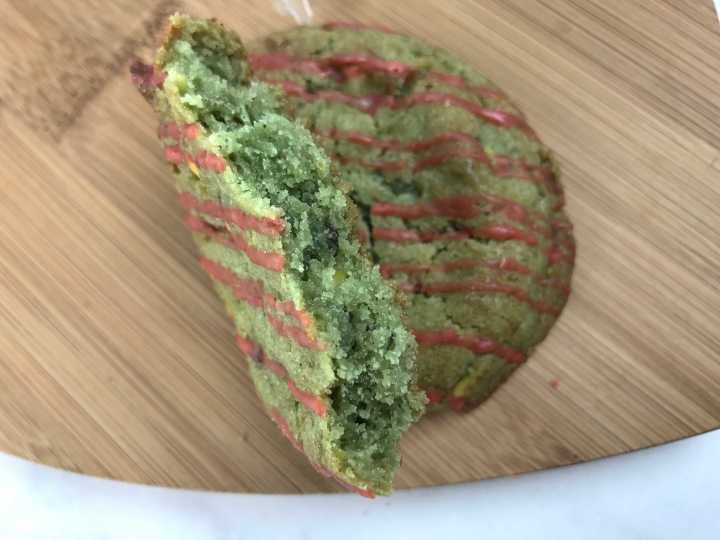 So delightful to see a great green cookie for Christmas! "The Grinch" uses a pistachio cookie base, cranberry drizzle, and has pistachio, white chip, and dried cranberry mix-ins.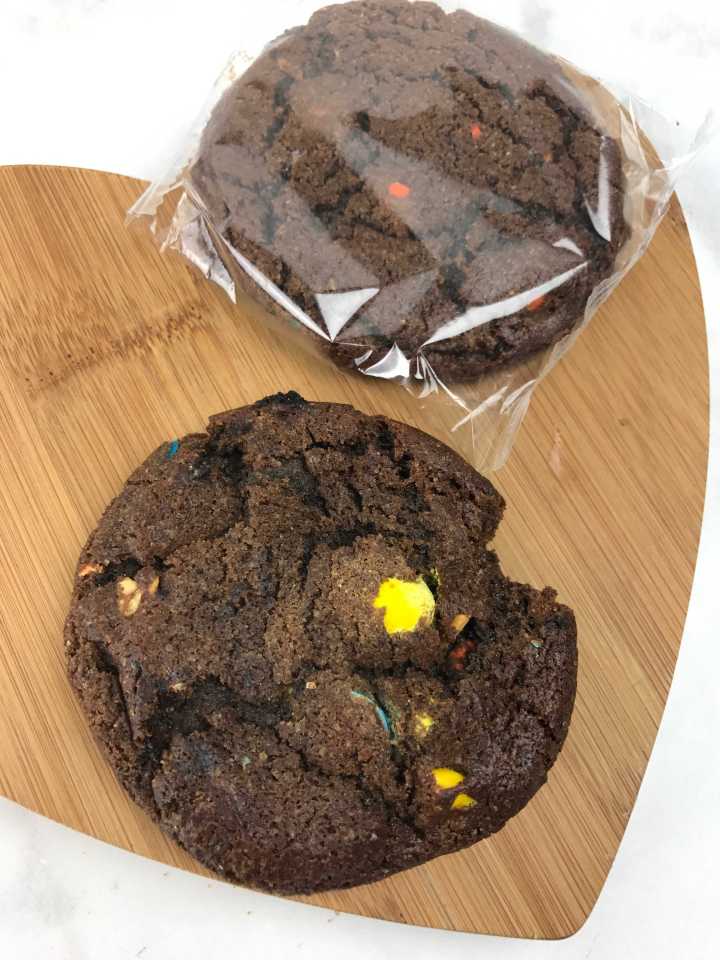 PB Cookies N' Cream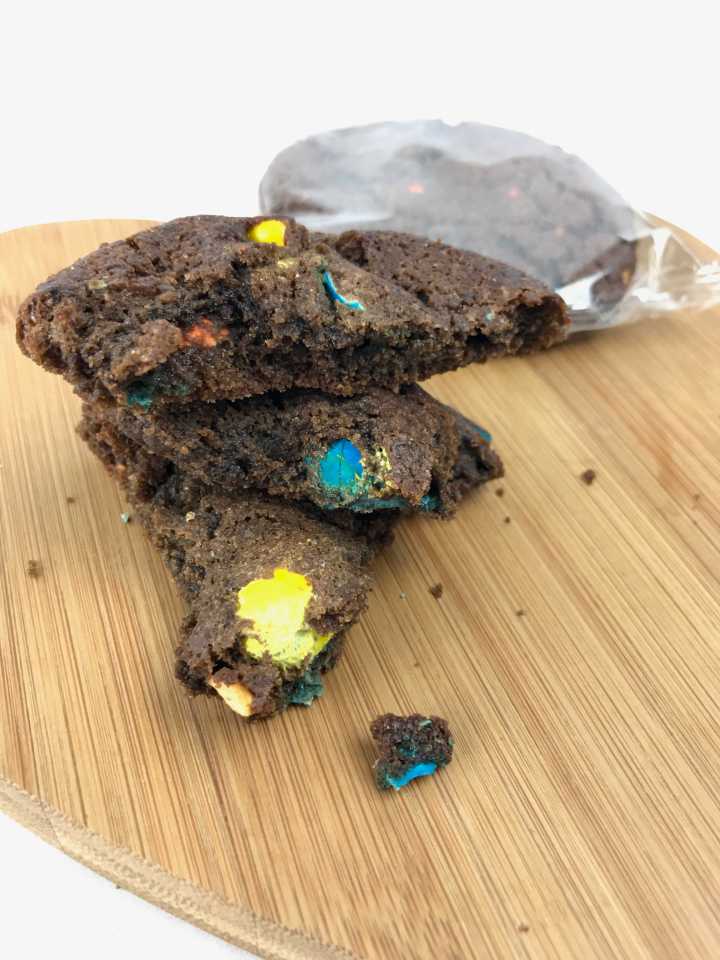 Yay, a candy cookie! Usually, I'm not a fan of M&Ms in my cookies, but these are the peanut butter kind, and they're joined by peanut butter chips and oreos in a milk chocolate dough. If this is milk chocolate, please show me dark chocolate!
Quite frankly we were surprised to receive the December cookies. We ordered this box on December 31 around 6pm eastern. Because of the weekend and holidays, they weren't even sent to us until January 3. Baked to order and sent the following business day? (This is what is promised on their site) I doubt it – why would they be baking December cookies in January? We inquired with Cravory on January 6; they have not returned our email despite clearly being in receipt of it (we got an autoresponse from their ticket system) The cookies were tasty and delicious, but without an appropriate customer service response regarding the freshness, we cannot yet recommend this subscription..  They finally wrote back to us on January 15 and confirmed, bizarrely enough, that:
I apologize for the delayed response, your original email did not populate on our dashboard for some reason… we bake our cookies the day we package and drop them off at the USPS facility… we were back in the office on 1/3 and processed/packaged your order
We still think it's odd that they baked December cookies in January.
Have you tried Cravory yet?