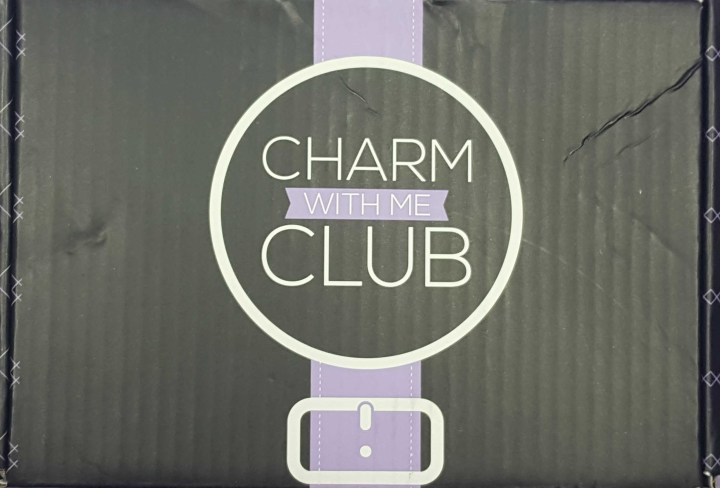 Charm With Me Club is a monthly subscription box that brings the most amazing fandom charms! With your first month, you'll be sent a starter bracelet, and then you can build your own bracelet with themed fandom charms that fit on Pandora bracelets each month. The subscription costs $19.99 per month and ships in a cute little mailer box.
Note: once you're a member you'll need to watch for the theme announcements. If you don't like the theme you can switch your subscription to "surprise me!" Also note – this subscription sells out!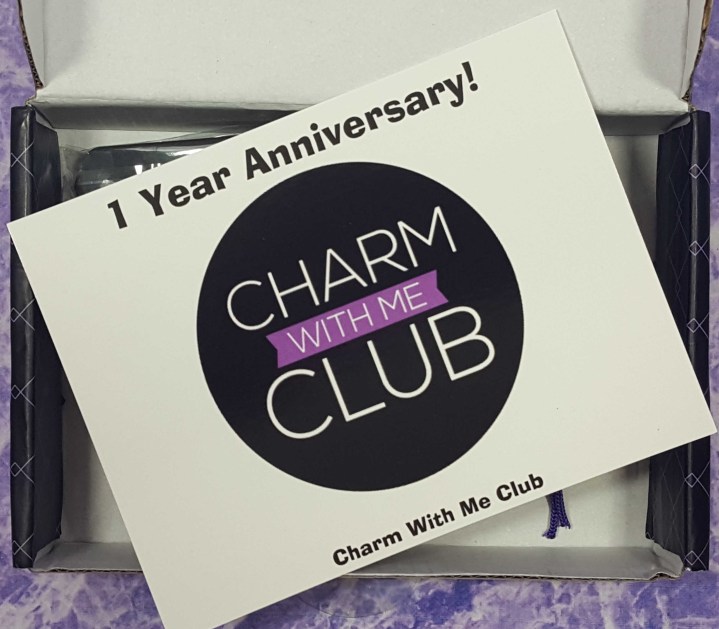 DEAL: Save 25% on your subscription with coupon code ENJOY25.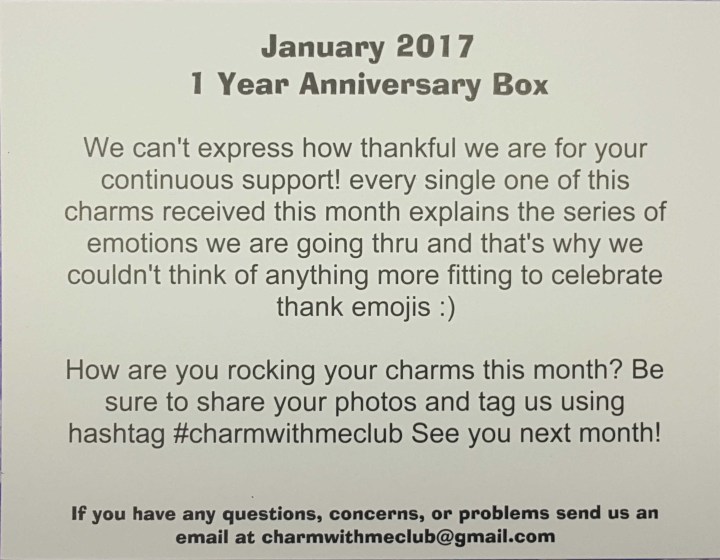 The information card always tells the theme on one side and then the information on the other side. The theme for January is not really a theme but a Thank you for getting to their 1 Year Anniversary.

The charms from my January box and I'm loving all the emojis. So while they said there is no theme I'm seeing a very set theme of Emojis!!! With this being their anniversary they sent a whopping 10 charms this month. Amazing!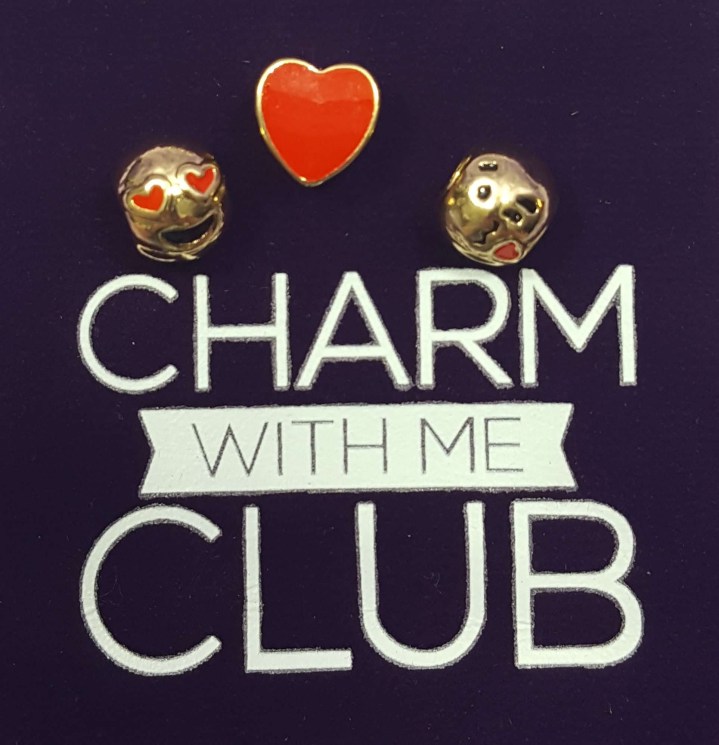 First up are three that I'm calling my Valentine's collection. A wonderful heart, then a heart-eye emoji, and throwing-a-kiss emoji. So fun and will be great on my February bracelet.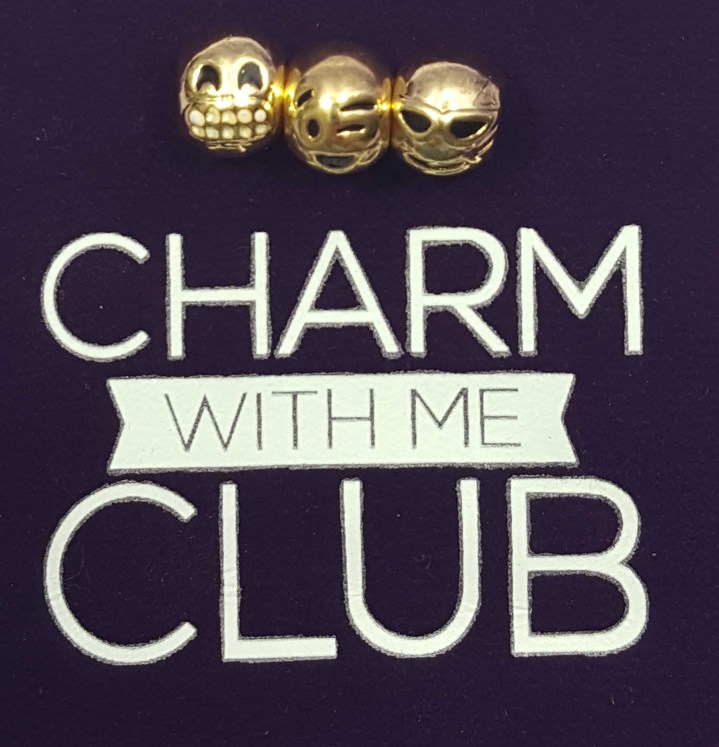 Grimacing, winking, and sunglass face are the next three. These are really cute and detailed and I love looking at them.
These are my new overly happy faces. I think these will be great on a bracelet when I'm going to an over girlie concert or girls night like the NKOTB concert. I will have a huge grin on my face the whole night so these will be perfect.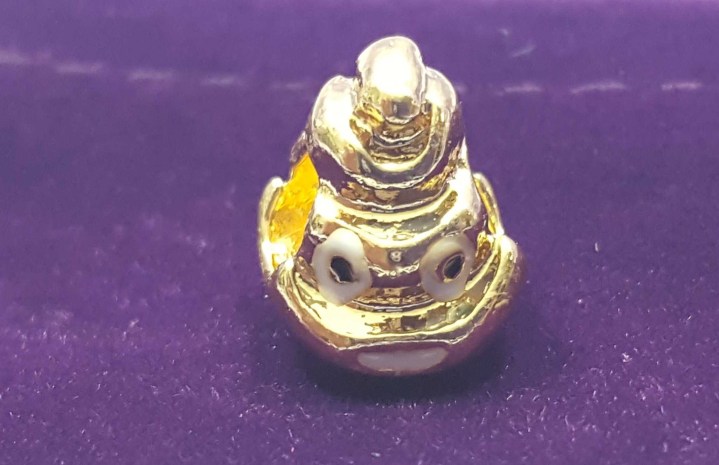 And finally the piece de resistance the Poop Emoji!!! When I first dumped out the charms I though they sent us another Harry Potter sorting hat and then when I realized the theme and looked at the side I was LOL with the poop. My boys love this one and think I should wear it all the time.
Another exciting month from Charm With Me Club? I'm so glad that they made it a whole year and I love getting my box each month. This was a fun surprise for me since I was expecting a bunch of random charms and to get a whole collection of emojis is very timely and fun.  The poop one is our favorite and I'll mix the rest into my collection for adder beads.
After the subscription has shipped you can go on their site and order the beads themselves. However, the monthly sets go for about $29.99, so getting the subscription is the better deal. You can always go and check out the past months and see if there are any that you missed and want to add to your collection.
The theme for February is Beauty & the Beast and there will be 5 awesome charms this month with two of them being yellow glass beads to round out the collection. I can not wait for this movie to come out in March! With that being my birthday month, I've already told my friends it's what I want to see for my birthday. I can't wait!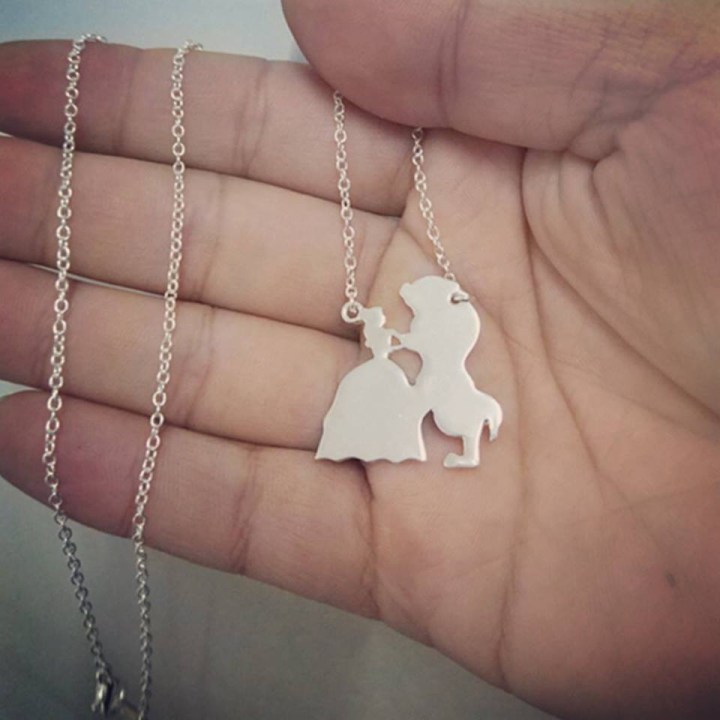 Also in addition to the 5 charms in the box everyone will get this beautiful necklace to wear with your collection. It is perfect for the Disney loving girl I am.
What did you think of the Charm With Me Club charms this month?