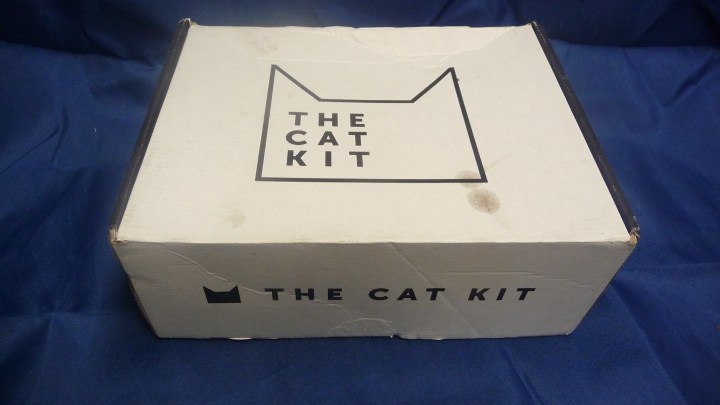 The Cat Kit is a monthly subscription box with monthly themes. Each month, The Cat Kit is themed with a different cat-egory. You'll receive 2-4 items for cats (toys, treats, etc.) and 2-4 "people" gifts for cat lovers (housewares, gifts, apparel, etc.) that fit the month's theme. You have two choices on how to order. You can order month to month for $34.95. Or you can order in 3-month increments for $33.32 a month.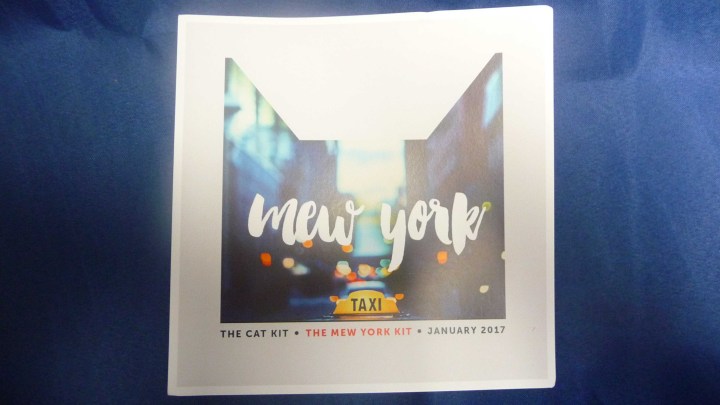 This month's theme is "The Mew York Kit."
DEAL:
  Save 10% on your first box! Use coupon code 
HELLO10
.
Inside the box was an insert describing the items inside. I love the design of the front of the card. Great start to the theme of the box.
So let's get this New York party started!!!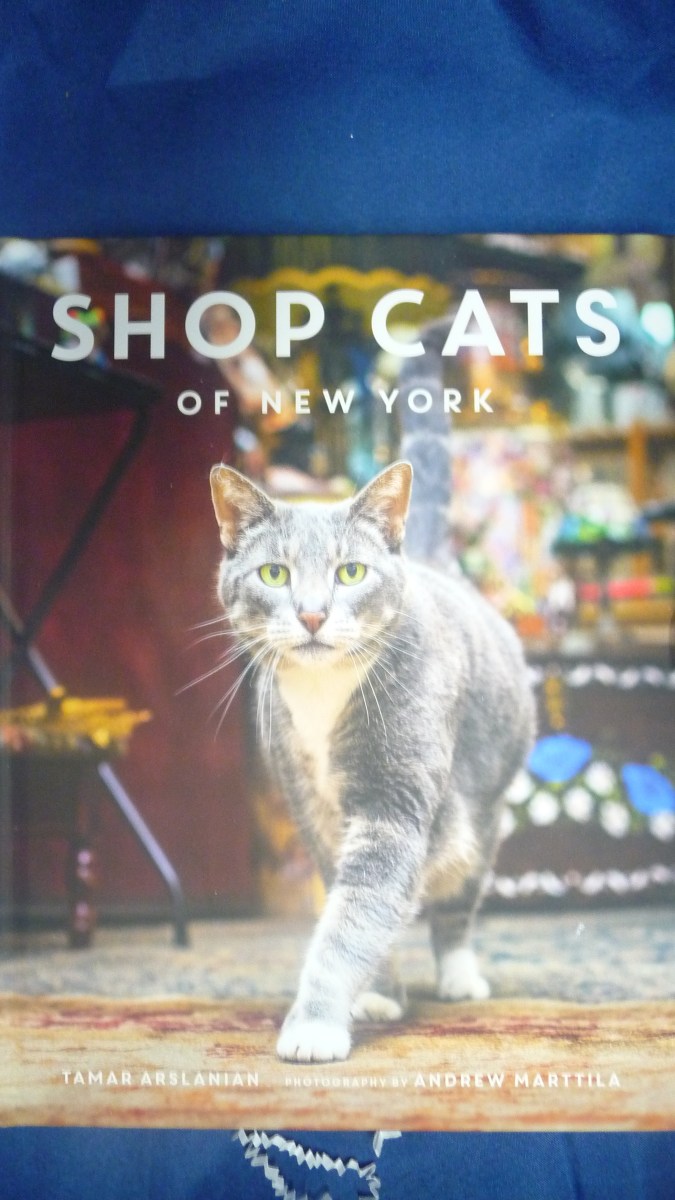 My first item is a book called Shop Cats of New York by Tama Arslanian ($24.99). It is a book about the iconic culture of cats in New York. I've heard cats have it made there and I bet my Ginger would be jealous if she knew. This book contains photos and stories of these beautiful cats. I adore the stories and I hope you do too.
Sorry about the blur but the pages kept reflecting the light. But the cat in the photo reminds me of my Ginger.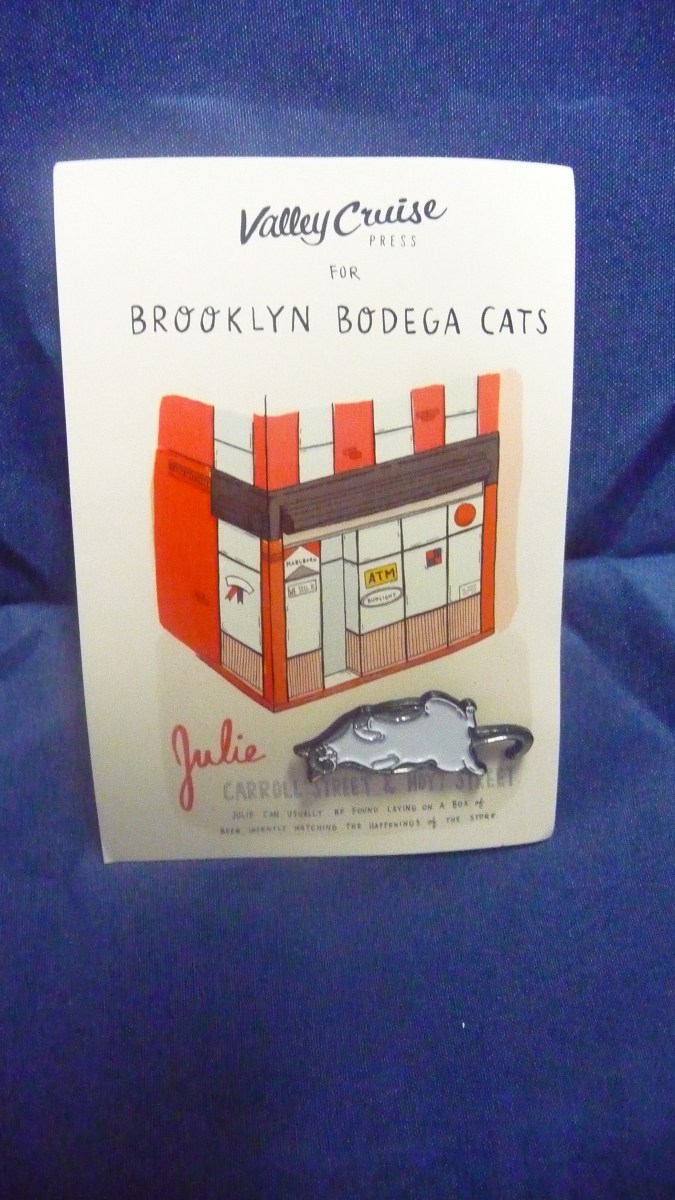 My next item is a Brooklyn Bodega Cats Pin ($10). It is a cute little black and white cat lying on its back waiting for a belly rub. I have mine on my lanyard for work to proudly show my fellow coworkers that I am a cat lover. I've already gotten a few compliments on it.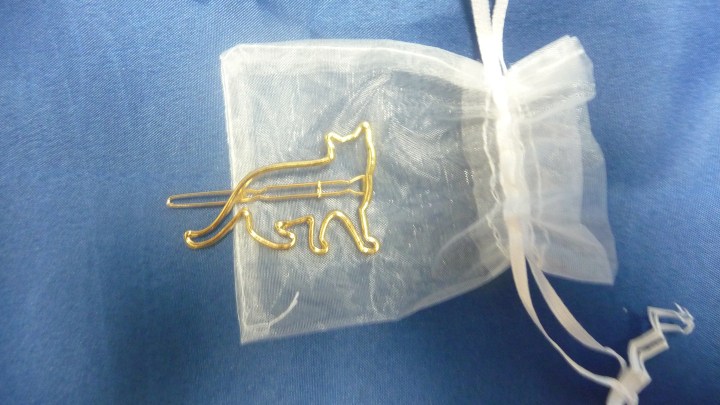 The next item is a Gold Cat Hair Clip ($5). It goes purr-fectly with the other cat hair pins I received recently. I am going to start a collection, yeah!!! I think it's adorable. My niece tried to take it home with her the other day.
What do you think? Would you wear it?
The next two items are for my furr-baby Ginger. They are a Catnip Pizza Cat Toy ($6) and a Scrappy Rat Catnip Toy ($7). As you know, Ginger has a bit of a 'nip addiction, so I've been trying my best to get her on the wagon but with no luck.
She loves the toys and sadly pizza is Ginger's favorite human food, next would be chicken.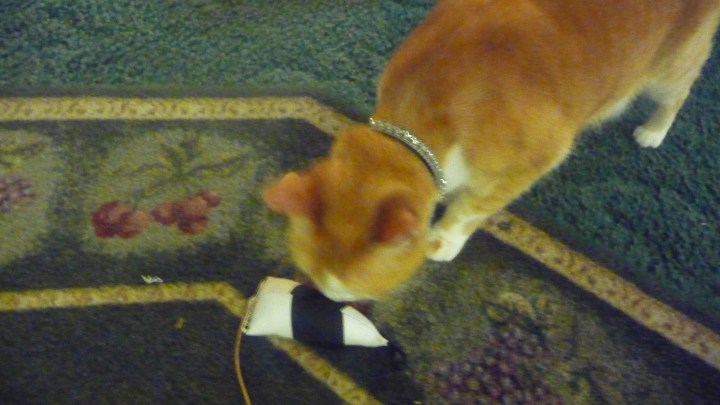 Each toy is Eco-friendly and has organic catnip in them. Only the best for Ginger!!! Too bad I am not a cat… insert sad face here.
What is your cat's favorite toy?
This box had great items in it for me and Ginger. Our box had a value of about $53 and the subscription is $34.95. That's about $18 in savings. Let us know what you think of this box. I am looking forward to seeing what the Valentine's box brings.