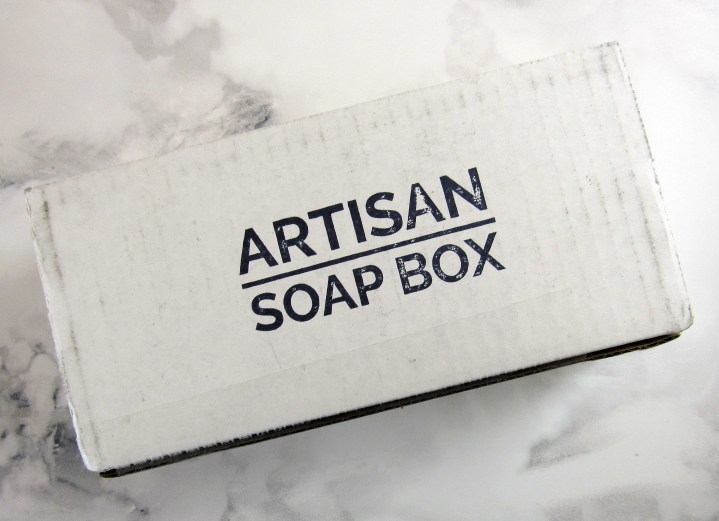 Artisan Soap Box is a monthly soap box that offers on average five handmade luxury soaps. The natural soaps are made in small batches and contain no harmful ingredients. Scents may be reflective of the season or random. The monthly box is $14.99 with free shipping. Prices go down to $12.99 a box for a six-month subscription and $11.99 a box for a 12-month subscription.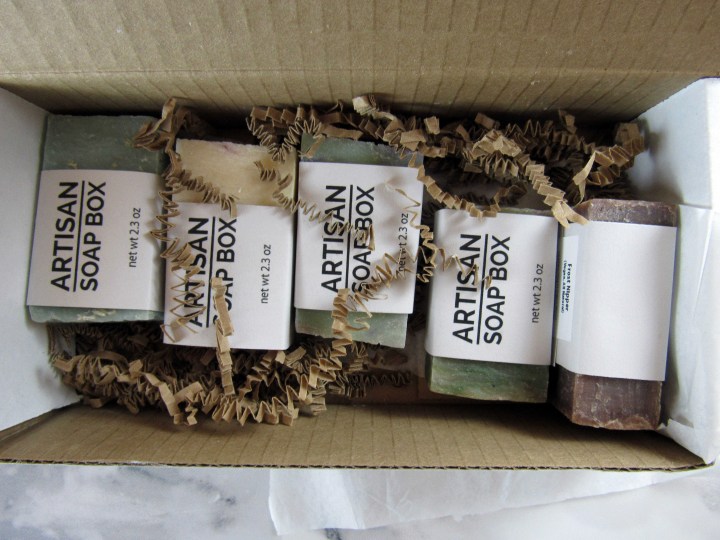 DEAL: Save $5 on your first month! Use coupon code SOAP999.
The information card lists the name of the soap, ounces, prices and a description. What a fun mixture of scents for the holidays!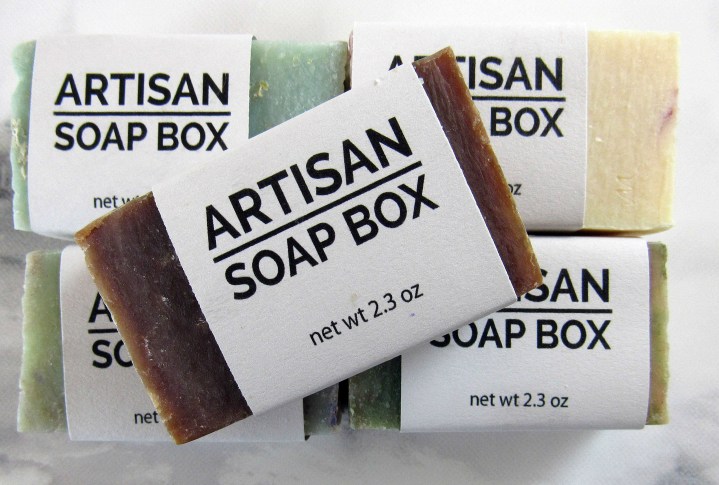 Here are the items in the December Artisan Soap Box. I am sure my mail carrier is happy that this box fits in my mailbox.
I was curious about some of the ingredients in the soap especially because I wasn't able to find soapmaking pictures on the Artisan Soap Box social media. It led me down a rabbit hole that ended at Natural Soap Wholesale Company which sells very similar soap to resellers. The soap names and descriptions from the information card match the names and descriptions found on the Natural Soap Wholesale Company website. The Natural Soap Wholesale Company is a small USA company that is a member of the Handcrafted Soapmakers Guild.  It appears to me that Artisan Soap Box is using a private label instead of making their own soap. It's my opinion because I was unable to verify that the ingredients matched. Either way, it is still quality handmade soap from a small USA company.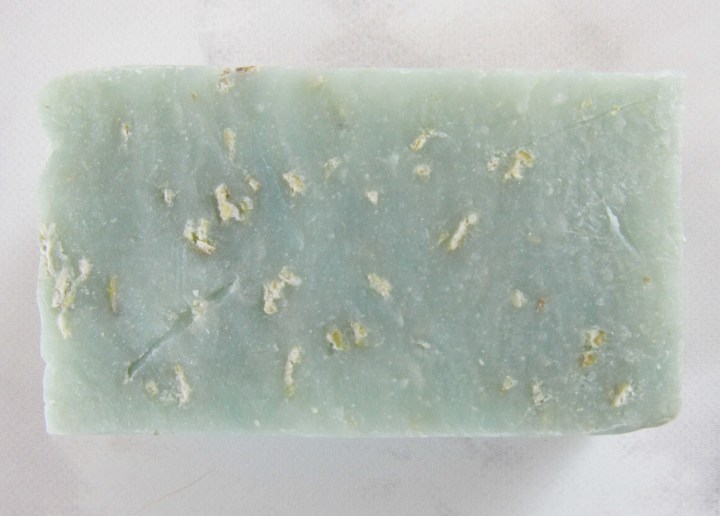 The Snowflakes Soap (2.3 oz, $7.00) is a beautiful pale blue soap with oats that look like snowflakes. The exfoliating soap has oats and mica in it. The scent is an amazing blend of peppermint, lavender, and vanilla.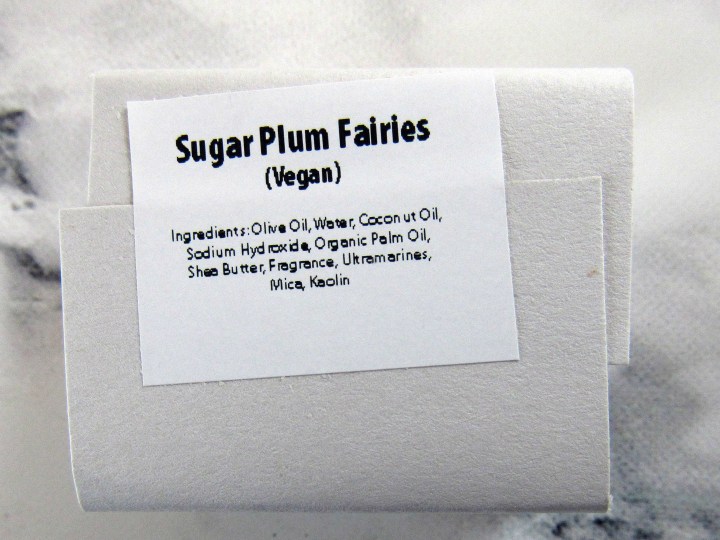 All I can think of is the Nutcracker when I hear Sugar Plum Fairies. The Sugar Plum Fairies (2.5 oz. $7.00) has a fun fruity blend of plum, strawberry, peach and banana that my eight-year-old loved enough to claim the soap for himself. It even comes with a sprinkling of "fairy dust."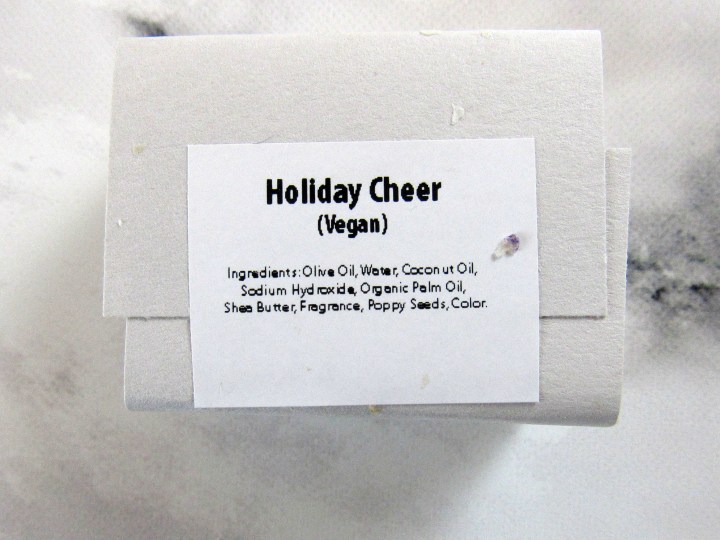 The Holiday Cheer Soap (2.5 oz, $7.00) evokes all the beautiful colors of the December holiday season and wraps it up in a candied pear scent. The lightly scented soap was a hit with my husband. He was also happy that the soap has shea butter in it to keep his skin from drying out during the winter months.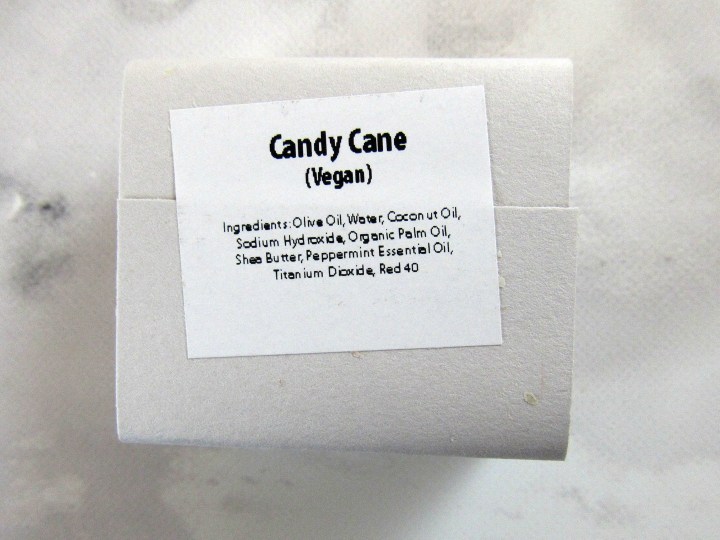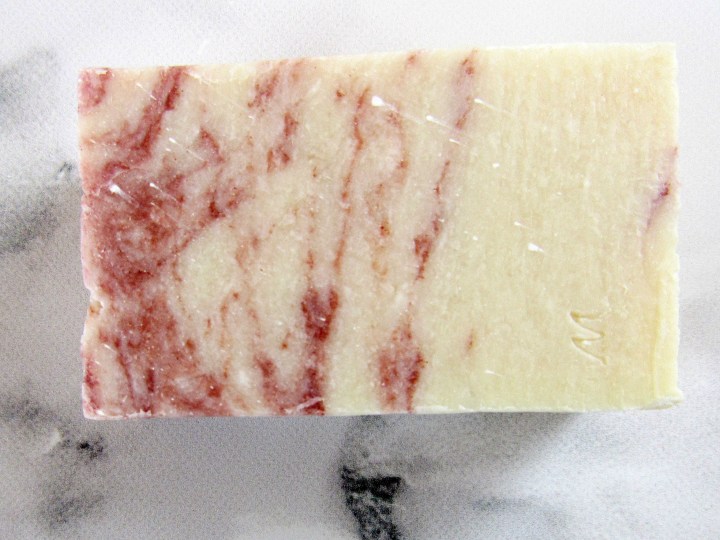 The aptly named Candy Cane Soap (2.3 oz, $7.00) is a fun swirly soap. This soap is all about the peppermint! The refreshing peppermint-scented soap awaken the senses on those days where I rather stay in my nice, warm bed.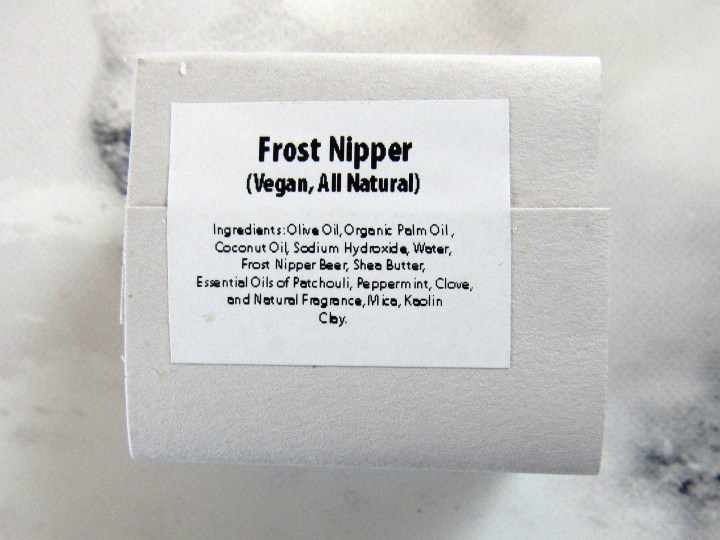 The Frost Nipper (2.3 oz, $7.00) is a unique soap because it reminds the senses of what a beer feels like when mixed with cold air. This manly soap has a blend of peppermint, vanilla, clove, and patchouli in it. It has a minty patchouli scent to me.
The December Artisan Soap Box had an excellent mixture of soaps for the holiday season. The scents were delightful and added a bit of cheer to our morning routines. The soaps were easy to lather up and rinse off. While I found the individual retail prices of the soaps to be high especially compared to the prices at the Natural Soap Wholesale Company, the $14.99 subscription box price for five soaps is reasonable. It's a good box for those seeking handmade soap from a small USA company.
Visit Artisan Soap Box to subscribe or find out more!