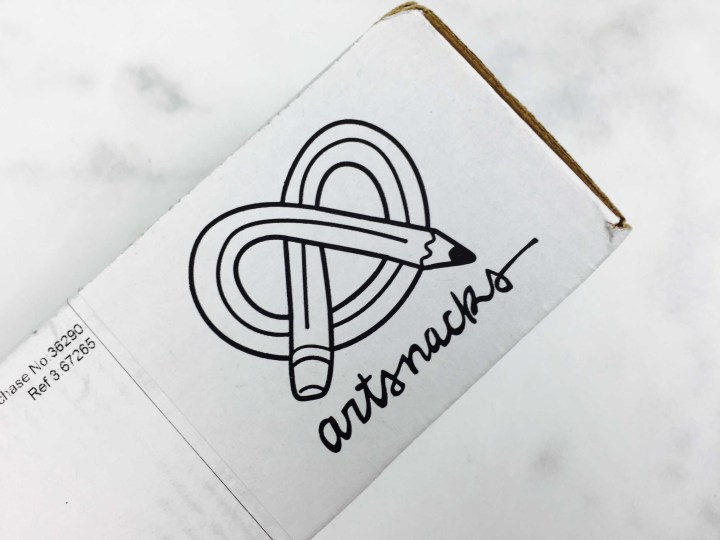 Art Snacks gives any artist a reason to stock up their supply every month, for only $20 per month. Every box contains 4 to 5 unique, high-quality art supplies curated by professional artists. You'll also get tips and tricks from experts each month. Shipping is free to the US, $10 for other countries.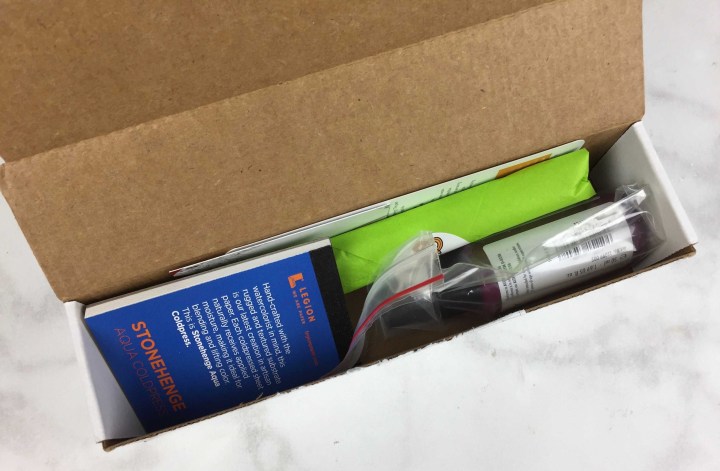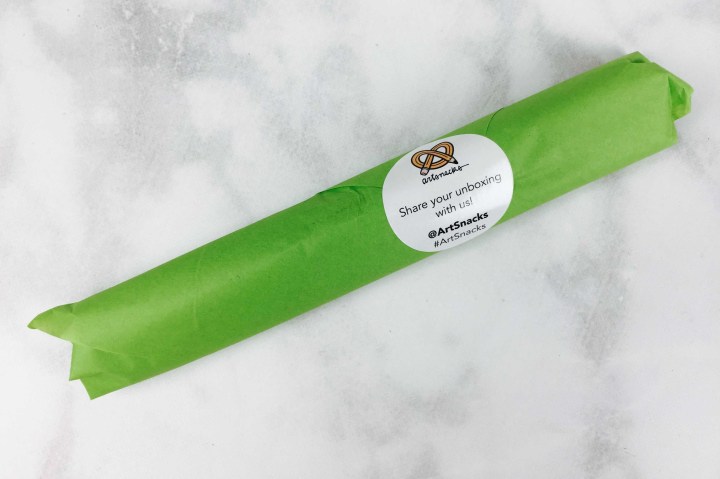 Everything is packed tight! The Art Snacks box is a fun assemblage of thoughtfully selected art supplies as well as a few snacks to nourish you along on your creative endeavors. This box gets a huge 'thumbs up' from me and I'll explain why below!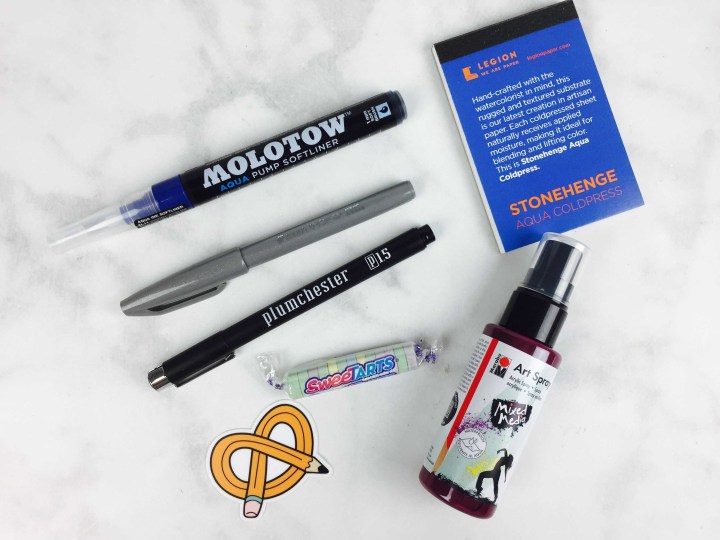 All the goodies this month!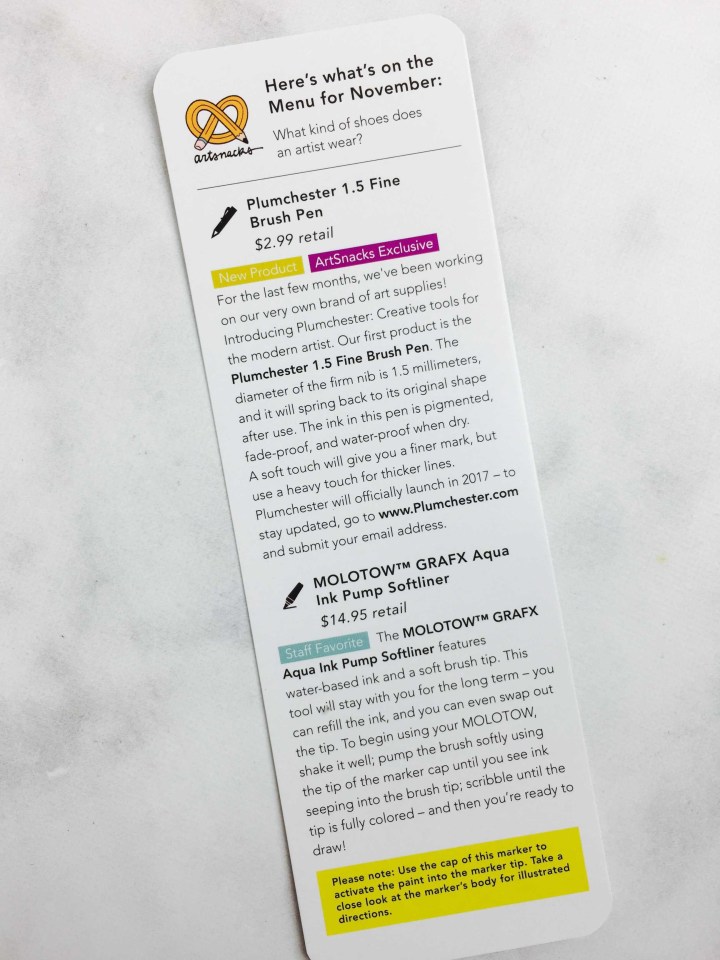 The information card, which can also be a bookmark, gives you a list of all the items included in the box, plus a brief description. I have to give a shout out to the ArtSnacks info card. It is probably one of the most concise and yet informative info cards I've run across. From their monthly art related joke to indicating which item is a  staff favorite, and news about the company, this little thing packs it all in with a very readable and clean layout. Little things make the difference!
According to this month's card, the new ArtSnacks shop offering art supplies and even past boxes is now open, so head on over and give it a look!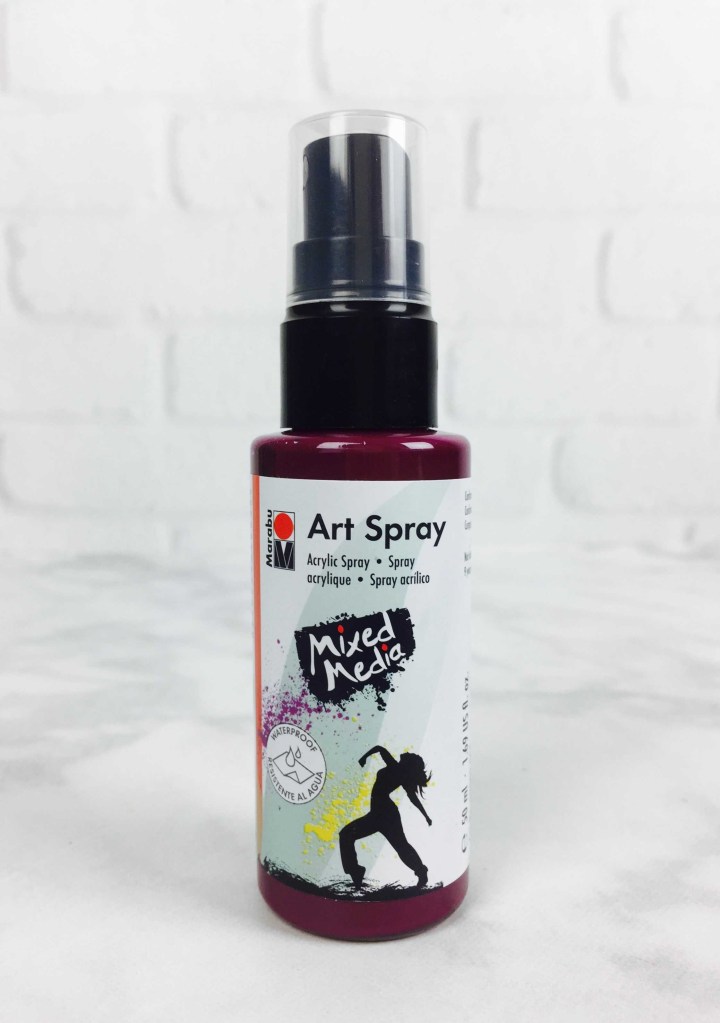 Marabu Mixed Media Art Spray ($5.99). This gorgeous maroon spray allows artists to make a wide variety of effects – everything from stenciling to integrating the Marabu in with other mediums.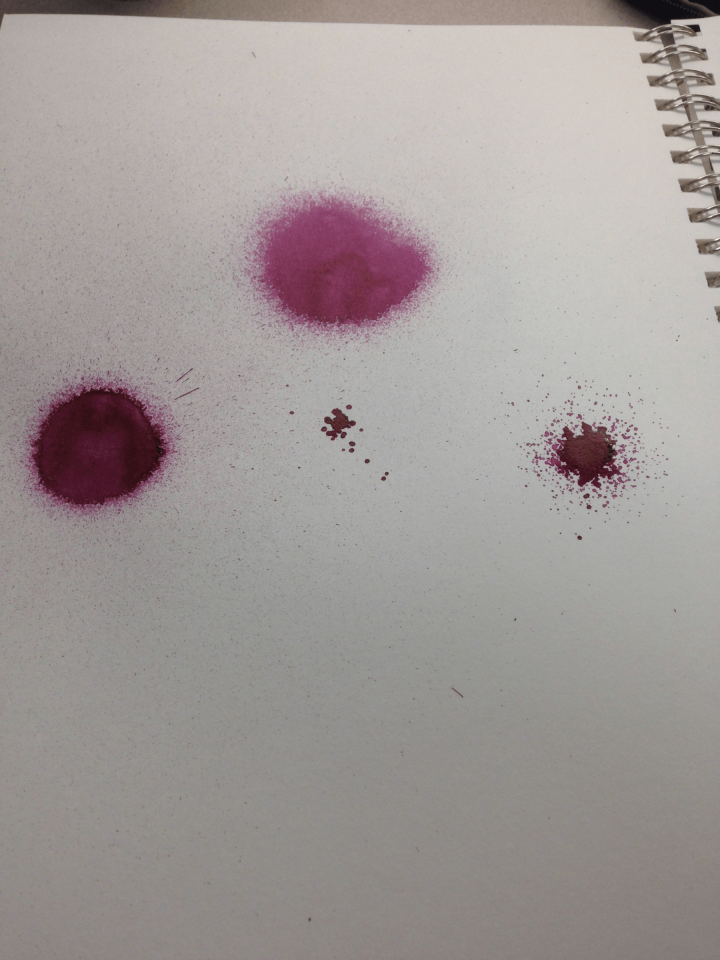 I found that it took a very long time to dry depending on how thick I'd sprayed it, so be patient – it's worth it!
Legion Paper Stonehenge Aqua Coldpress Mini Pad (BONUS!). This small watercolor tablet is perfect for quick sketches on the go or for smaller studies and, it affords a  wonderful taste of how nice this paper is!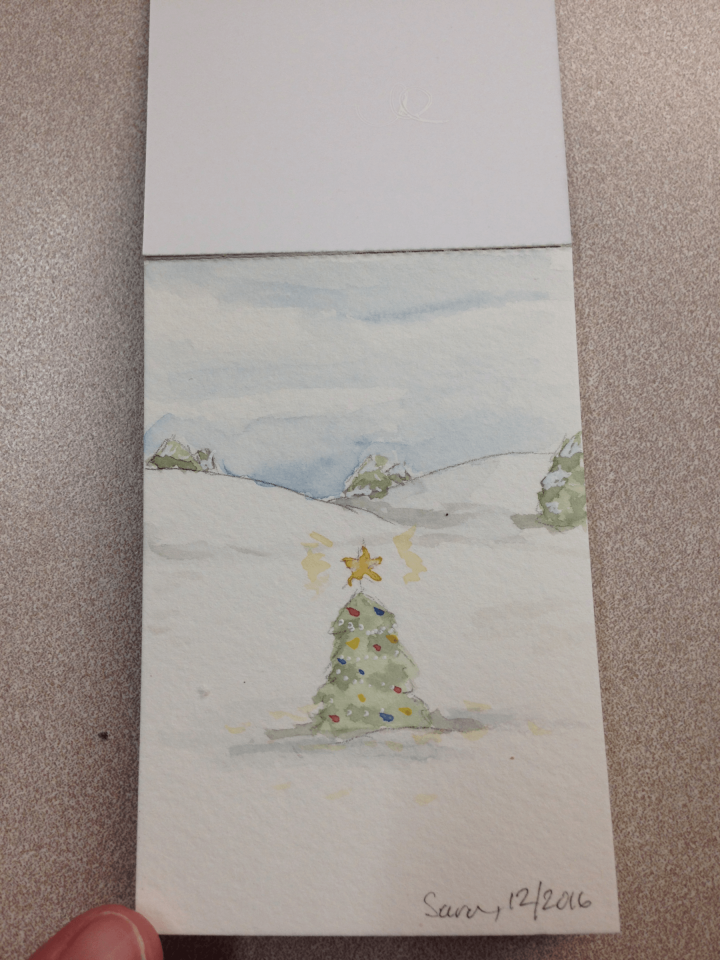 This coldpress paper takes water and color well and allows for great color mixing. Anyone interested in watercolor should give this paper a try!
The snack of this month was one of my favorite candies, Sweetarts! These sweet and tart treats will easily give an added kick to your creative endeavors.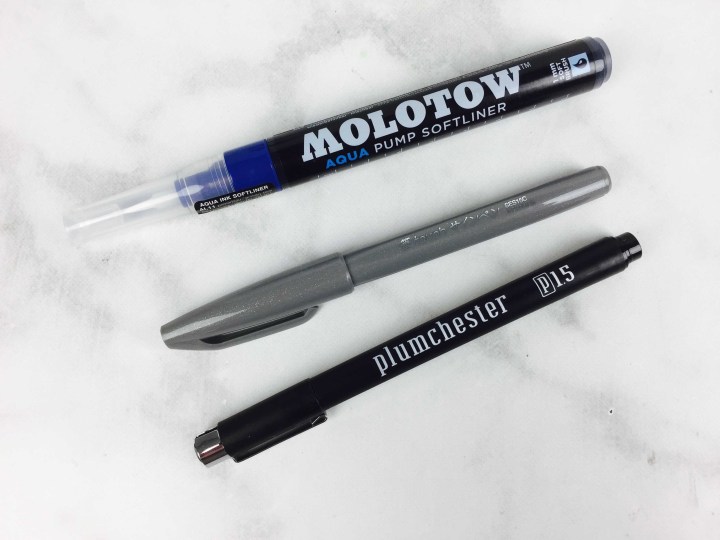 All the pens this month!
MOLOTOW GRAFX Aqua Ink Pump Softliner ($14.95). Another lovely brush marker, the Molotow features a water-based ink and holds the distinctions of being refillable and of having swappable brush heads.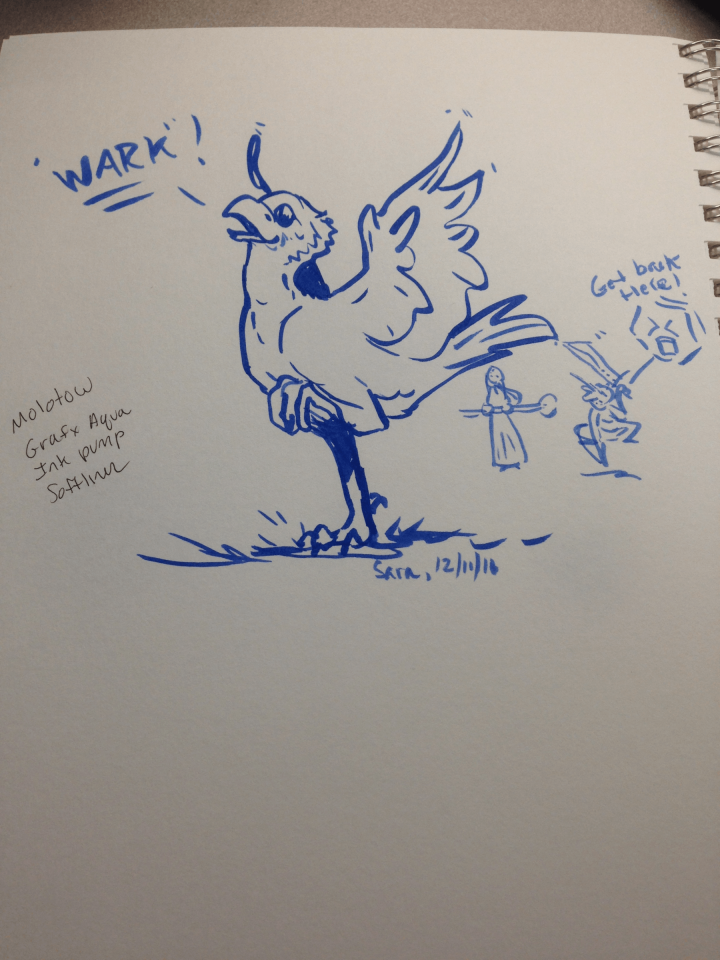 This marker was nice to use as well-responsive and rich in color (blue in our case). I did notice that the lines this marker laid down stayed wet for a  longer time than the Plumchester, so expect a small amount of drying time; otherwise, this is another wonderful addition to any artist's arsenal. Specific instructions on how to prime the pen were emphasized on our Art Snacks info card as well as appearing on the barrel of the pen itself so make sure you read them carefully!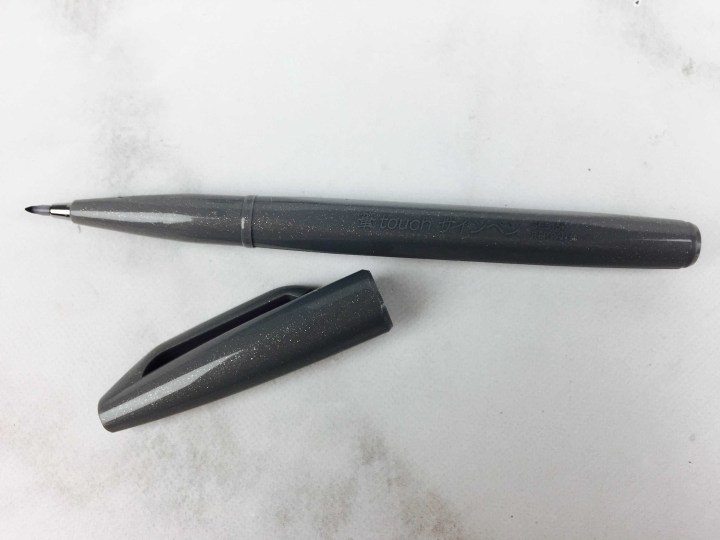 Pentel Arts Sign Pen Brush ($2.99). At first introduction, I was a little unsure of how this pen could be called a brush pen.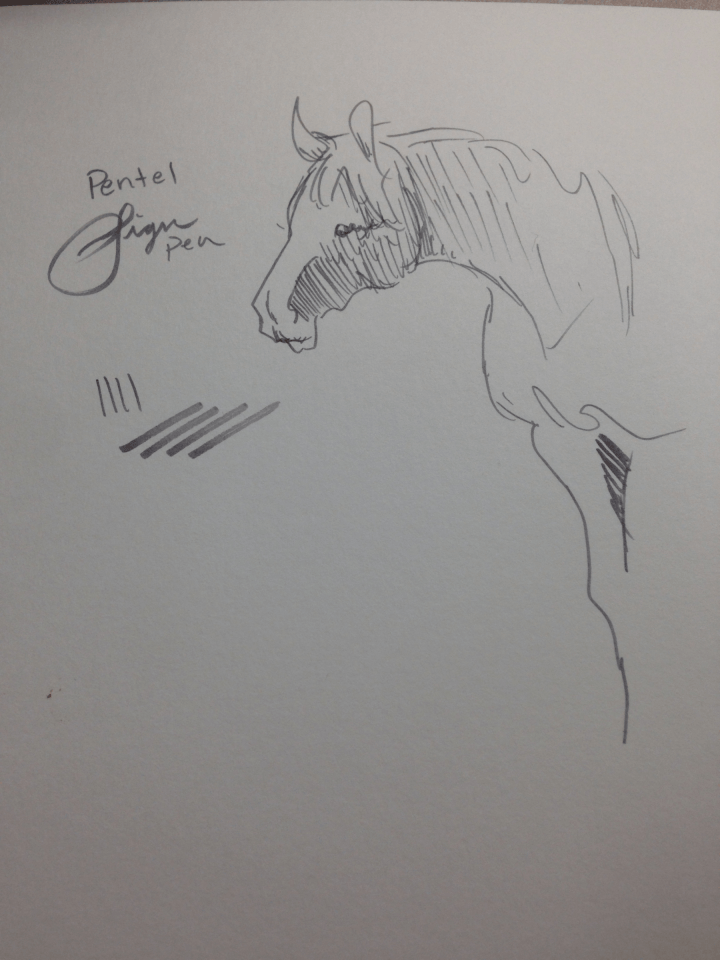 The tip was stiff and line variation seemed nonexistent, however how one holds this pen makes all the difference.  Normal, edge-on writing produces a thin, precise line while angling the pen produces a bolder one. The ink was reminiscent of pencil lead in color, and with the stiff tip, in feel also. This pen is nice for  lettering!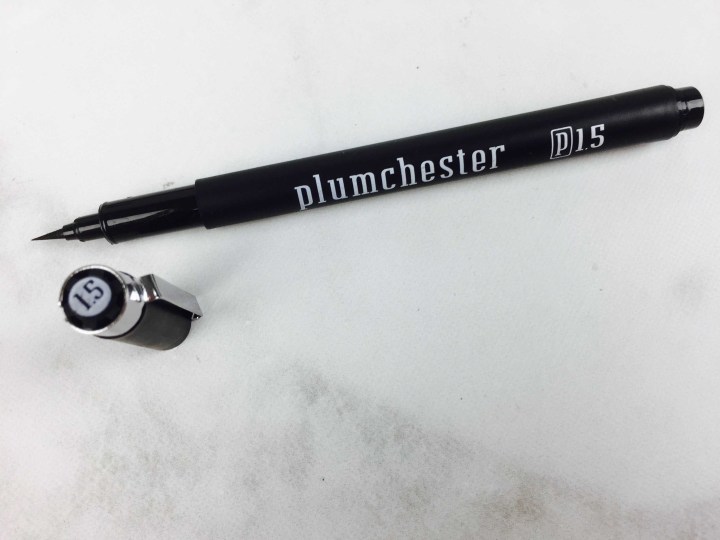 Plumchester 1.5 Fine Brush Pen ($2.99). Set to debut in 2017 as part of Art Snacks' own line of art supplies, the Plumchester brush pen was an  absolute hit! If this is any indication of what is to come in regards to Art Snacks' art supply line, then we have a lot to look forward to indeed!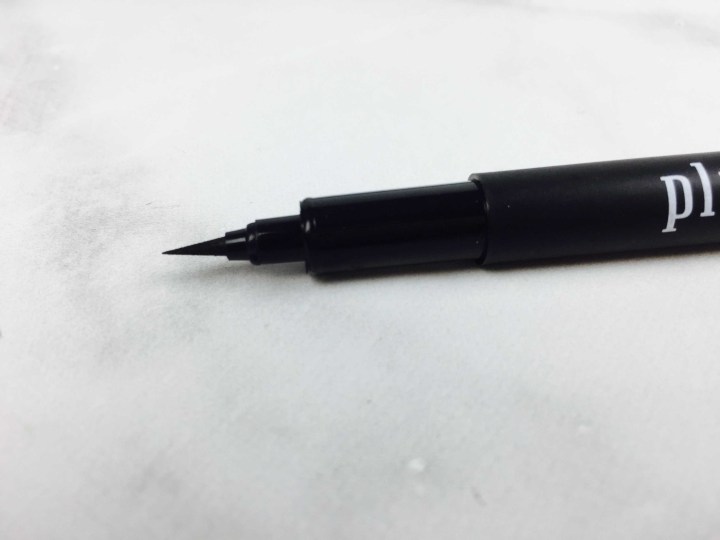 The brush pen was extremely responsive and allows an artist to  easily create a wide range of expressive effects. The tip goes from a fine that reminded me of something like a Micron, to a thick line with just a little bit of pressure and sprang back to its original shape  immediately so I didn't have to worry about reforming the brush before continuing with drawing.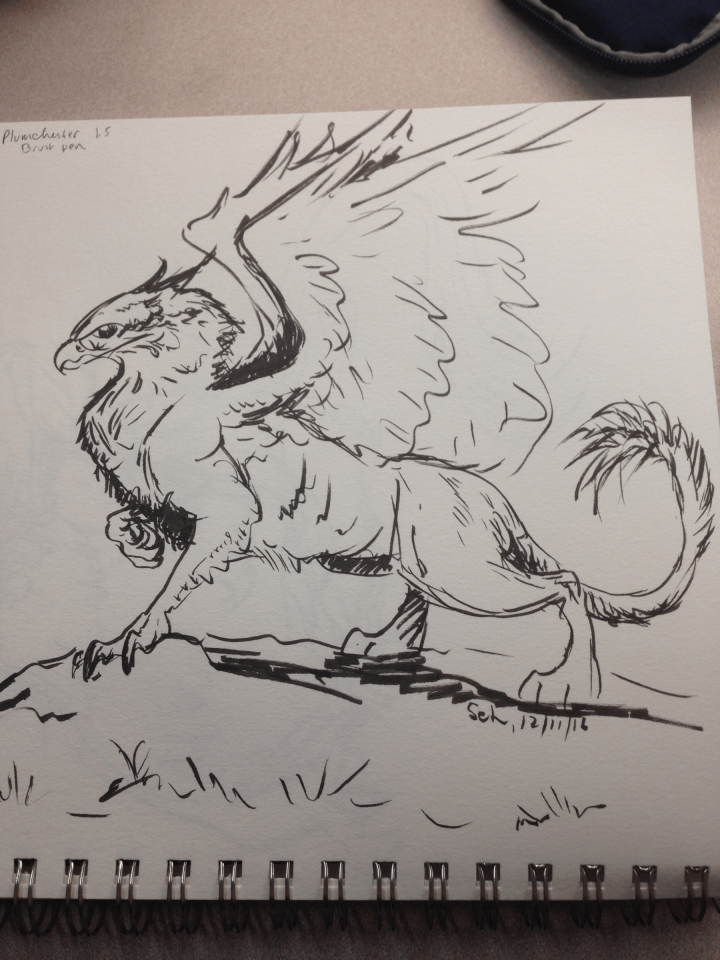 The  ink was rich, fade-proof and pigment-based, as well as being waterproof when dry. I'm definitely in love with this pen!