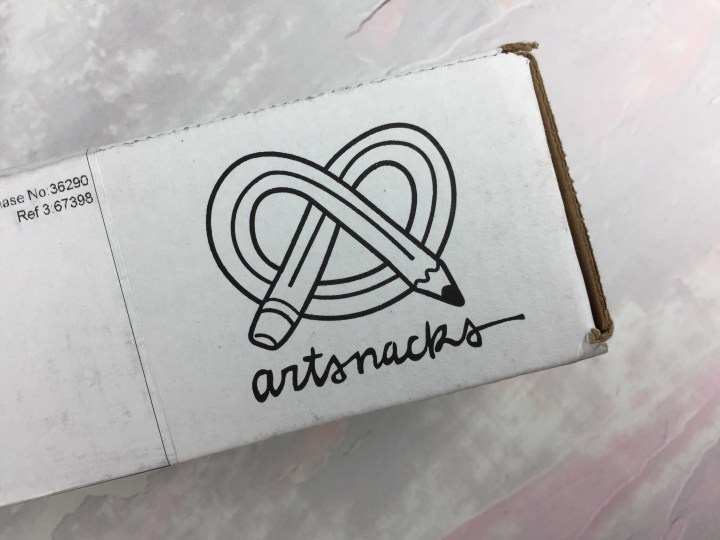 Art Snacks gives any artist a reason to stock up their supply every month, for only $20 per month. Every box contains 4 to 5 unique, high-quality art supplies curated by professional artists. You'll also get tips and tricks from experts each month. Shipping is free to the US, $10 for other countries.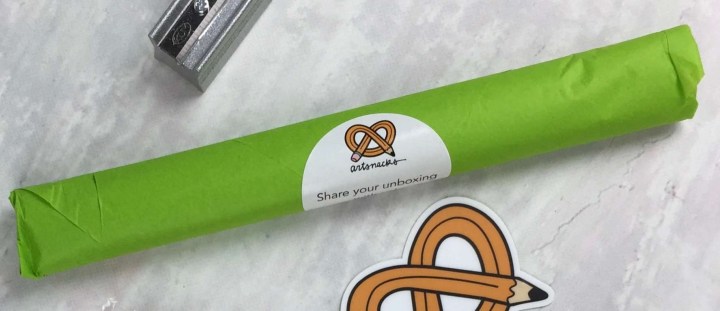 Everything is packed tight! The Art Snacks box is a fun assemblage of thoughtfully selected art supplies as well as a few snacks to nourish you along on your creative endeavors.  This box gets a huge 'thumbs up' from me and I'll explain why below!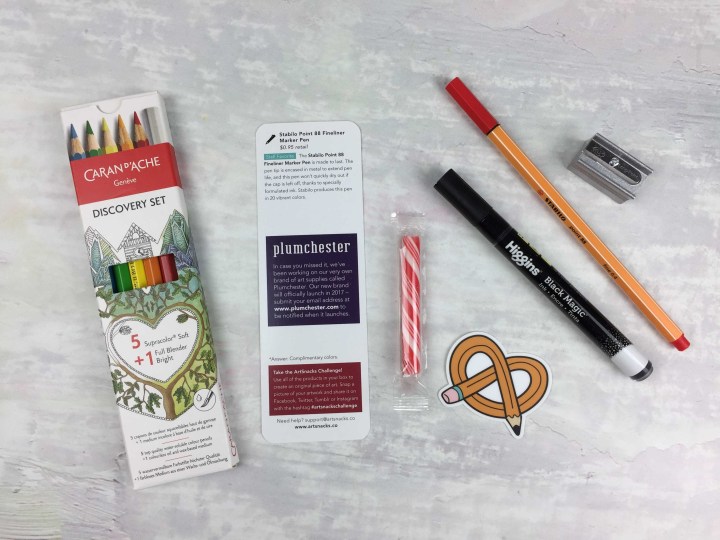 All the goodies this month!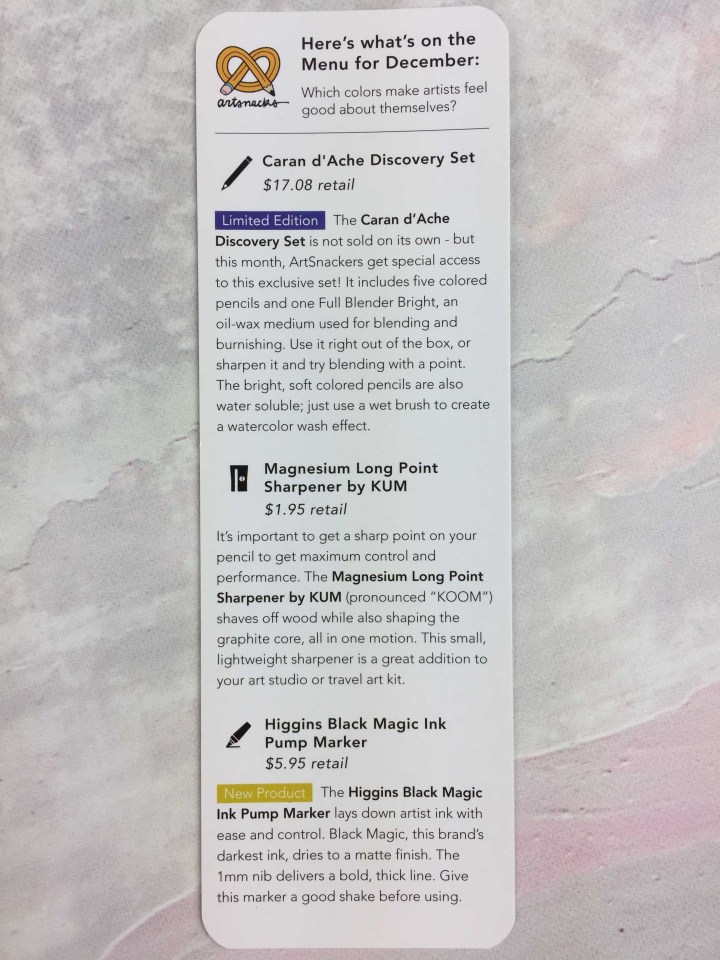 The information card, which can also be a bookmark, gives you a list of all the items included in the box, plus a brief description. I have to give a shout out to the ArtSnacks info card. It is probably one of the most concise and yet  informative info cards I've run across. From their monthly art related joke, to indicating which item is a  staff favorite, and news about the company, this little thing packs it all in with a very readable and clean  layout. Little things make the difference!
According to this month's card, Plumchester, ArtSnacks' own brand of art supplies, will be launched next year. There's also an challenge to make an original artwork using all the products in this box.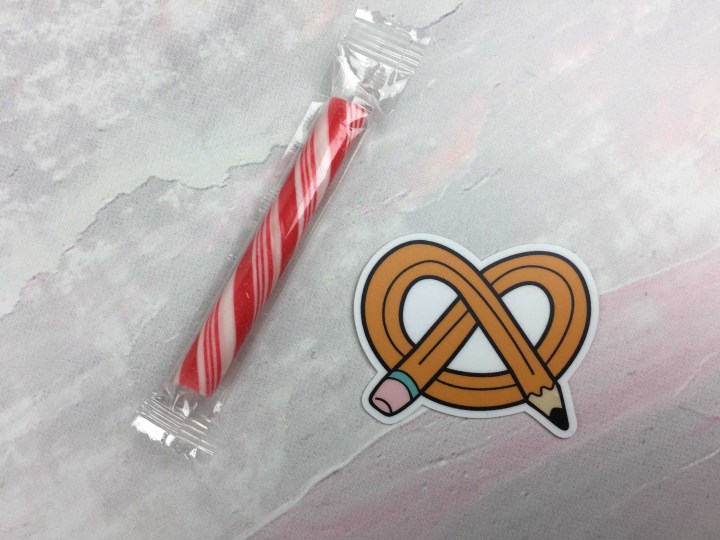 What would December be without peppermint? Let the lovely little peppermint stick included in your box refresh and sweeten your artistic pursuits.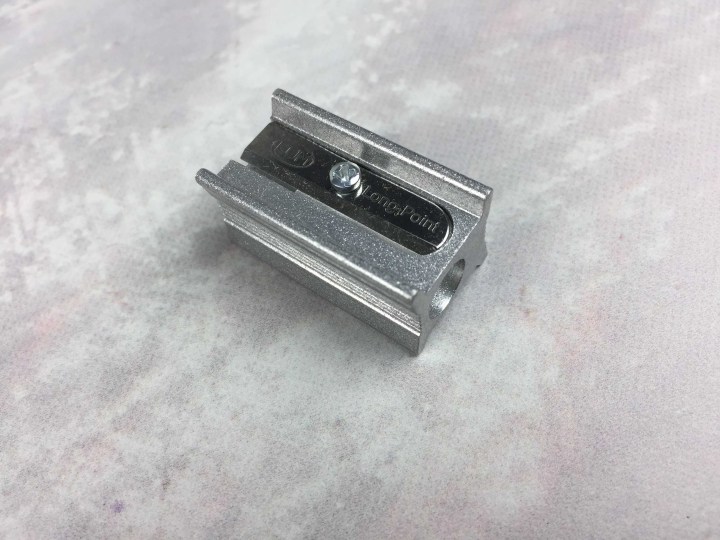 KUM Magnesium Long Point Sharpener ($1.95). Central to an artist's creative endeavors is the preparation of their supplies. A pencil that has lost its  sharpness is an annoyance, but thankfully Art Snacks provides us with a quality sharpener to tackle just  such an emergency.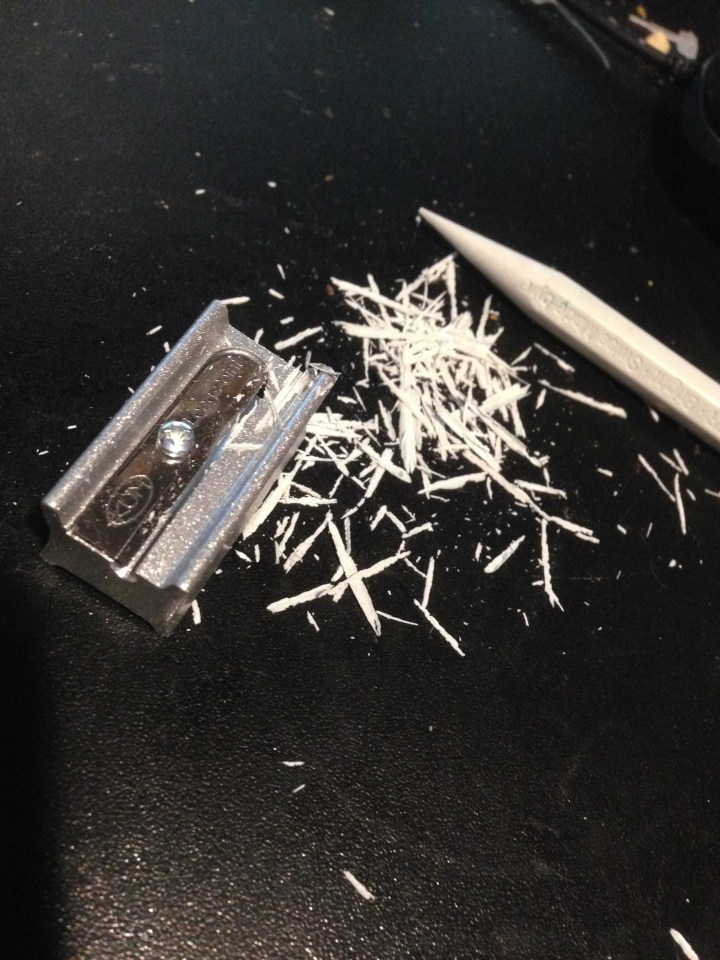 The KUM (pronounced 'Koom') sharpener is small and surprisingly light weight.  Each twist of the pencil simultaneously shaves off the wood while sharpening the graphite, making this  unassuming work horse a perfect match for your travel art kit!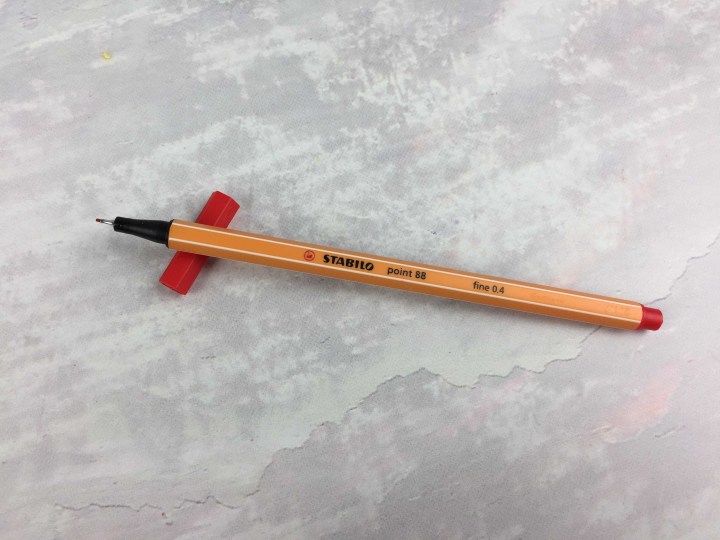 Stabilo Point 88 Fineliner Marker Pen ($0.95, $0.80 on Amazon). These tough pens are made to last and are quite often seen in the arsenals of many a planning and  journaling nerd.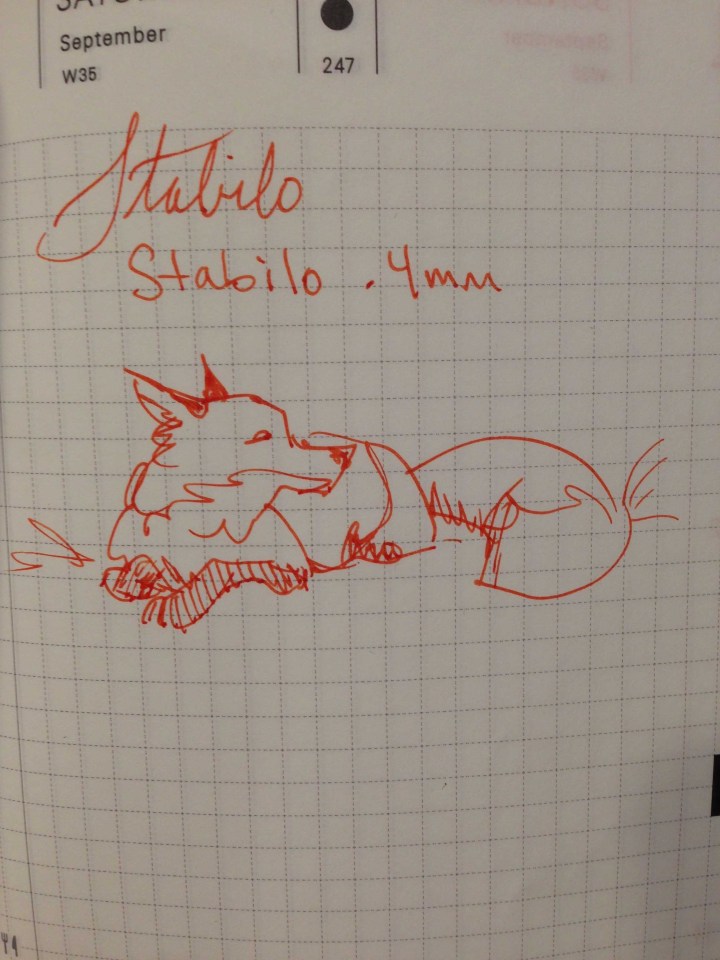 The points are needle fine and lovely for small spaces and details and the variety of  colors- 20 in all- ensure that there will be a pen for whatever need you may have. The tips are encased  in metal to extend their lifespans and thanks to a specially formulated ink, accidentally leaving the cap  off is less likely to result in a dead, dry pen.
Higgins Black Magic Ink Pump Marker ($5.95). A well-known name in the world of art supplies, Higgins gives us a lovely marker that is both easy to use  and surprisingly versatile.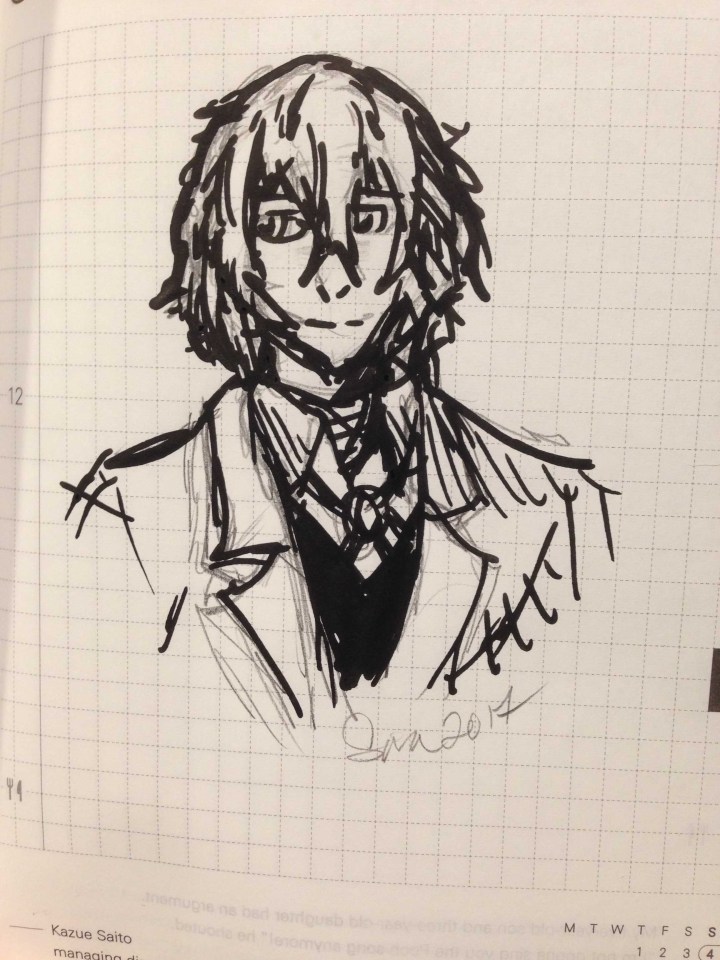 When I initially saw the tip, I figured that putting down anything other than a  bold line would be impossible. What I found, however, was happily quite the opposite. The pen is  incredibly responsive to adjustment in pressure and lays down exactly the kind of line you're aiming for.  Priming the pen is needful and easy- simply give it a few good shakes and then push the marker tip  against paper until ink floods the tip. The ink, Black Magic, is rich and is Higgins' darkest ink. It dries  fairly quickly to a matte finish- a very enthusiastic 'thumbs up' for this addition!
Caran D'Ache Discovery Set ($17.08). This set of colored pencils and oil-wax blender is an Art Snacks exclusive and provides artists with a  versatile creative tool.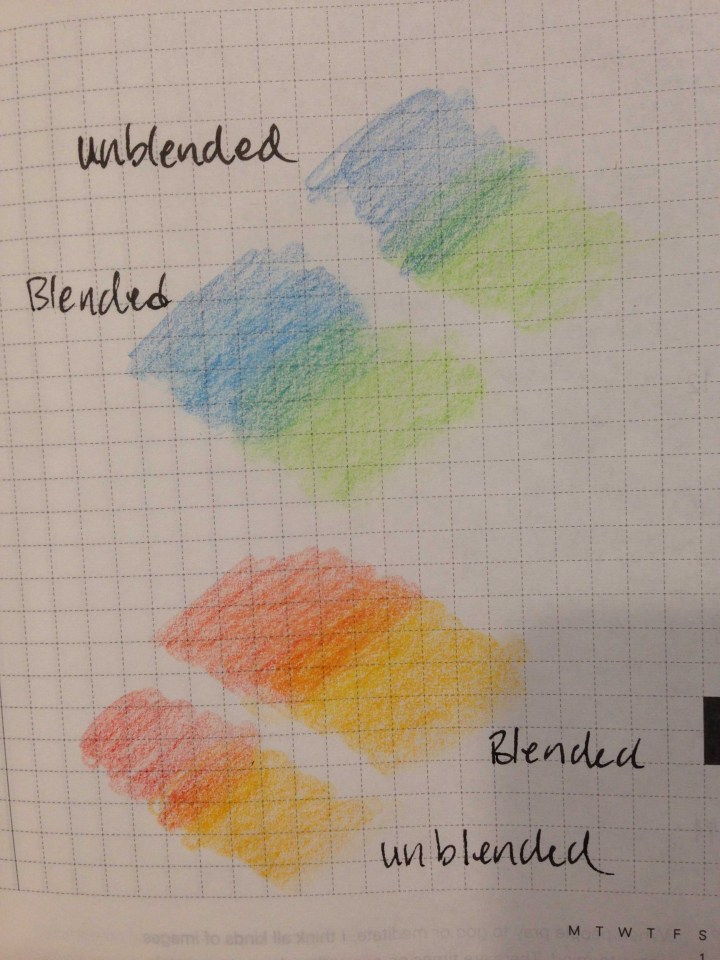 The pencils can be used as they are or with the blender for mixing and  burnishing. They are also water soluble and respond very well to water for a watercolor effect.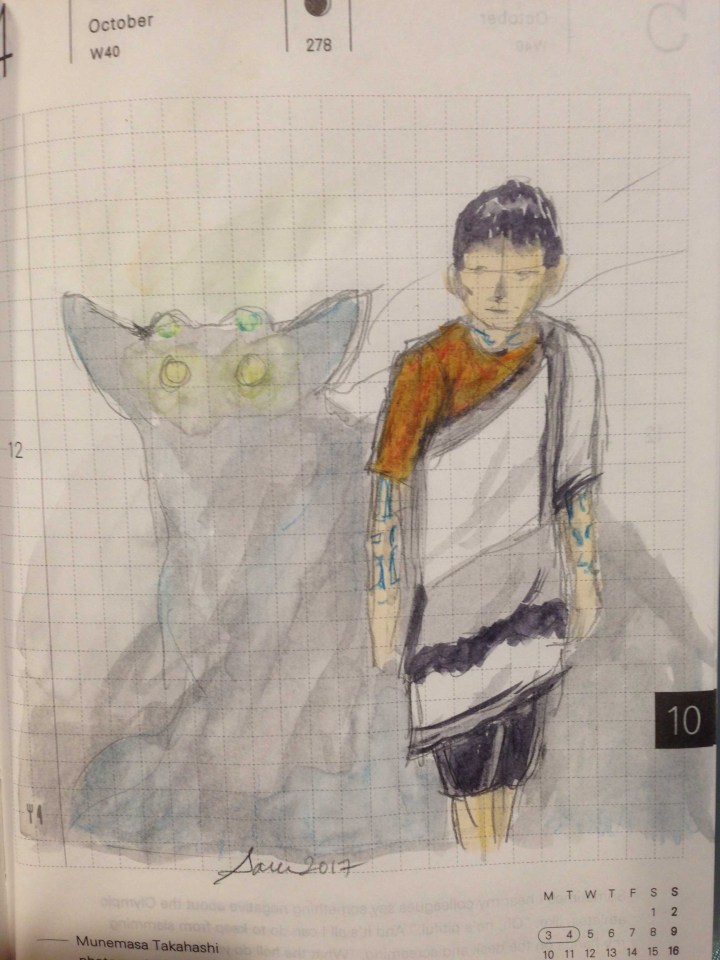 These  colors are bright and played very nicely with my Zig Clean Color markers. As a note- the blender comes  unsharpened and can be used just as it is, or sharpened.