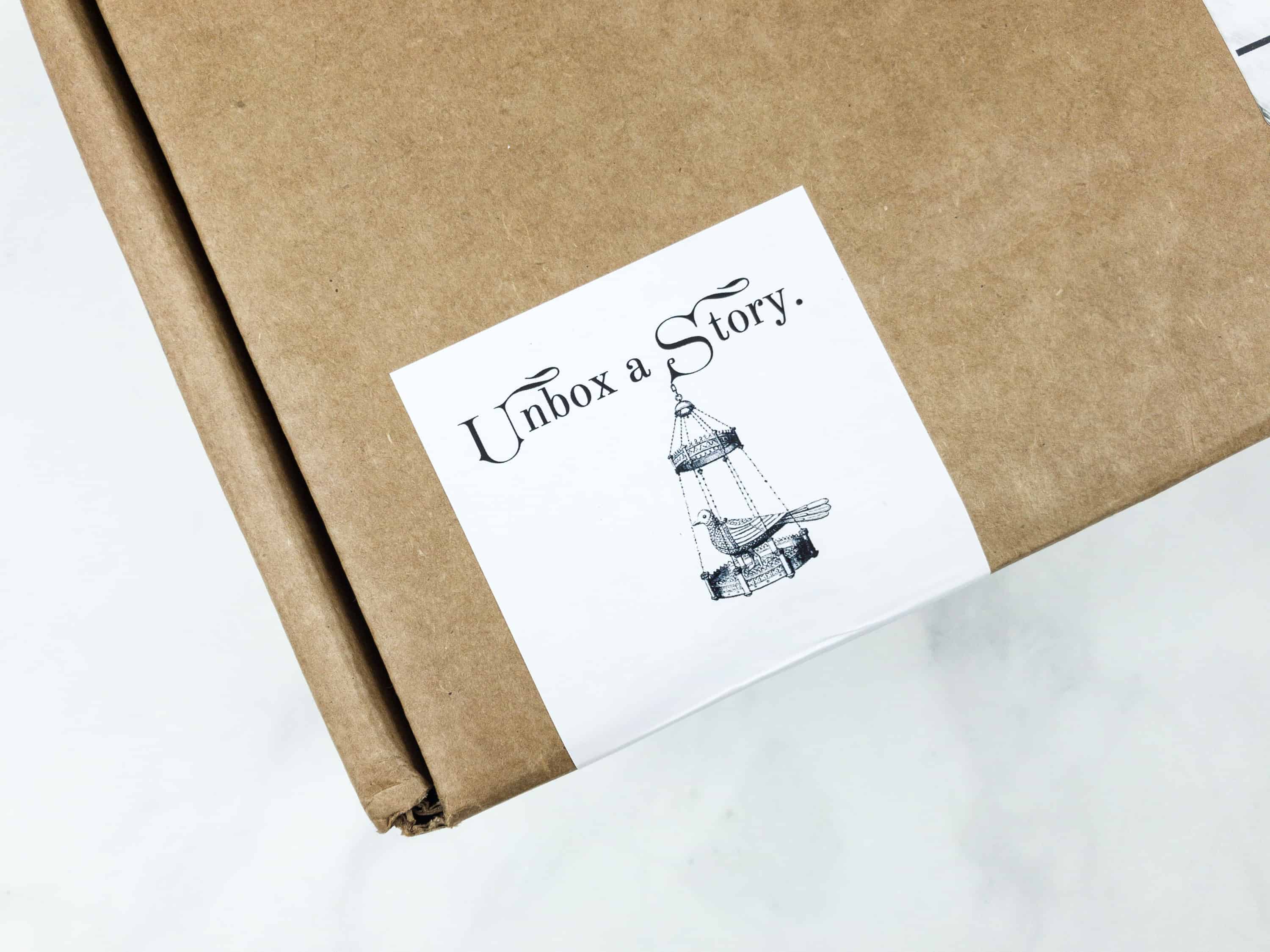 Wonderful Objects Kids Box by Wonder and Company is a quarterly subscription service that lets your kids explore the magic of story-making. For $72 per quarter, you'll get a mystery box that invites children to ask "What ifs…?" and encourages them to find answers through an imaginative and magical way.
This is the Magic Traveling Market Box!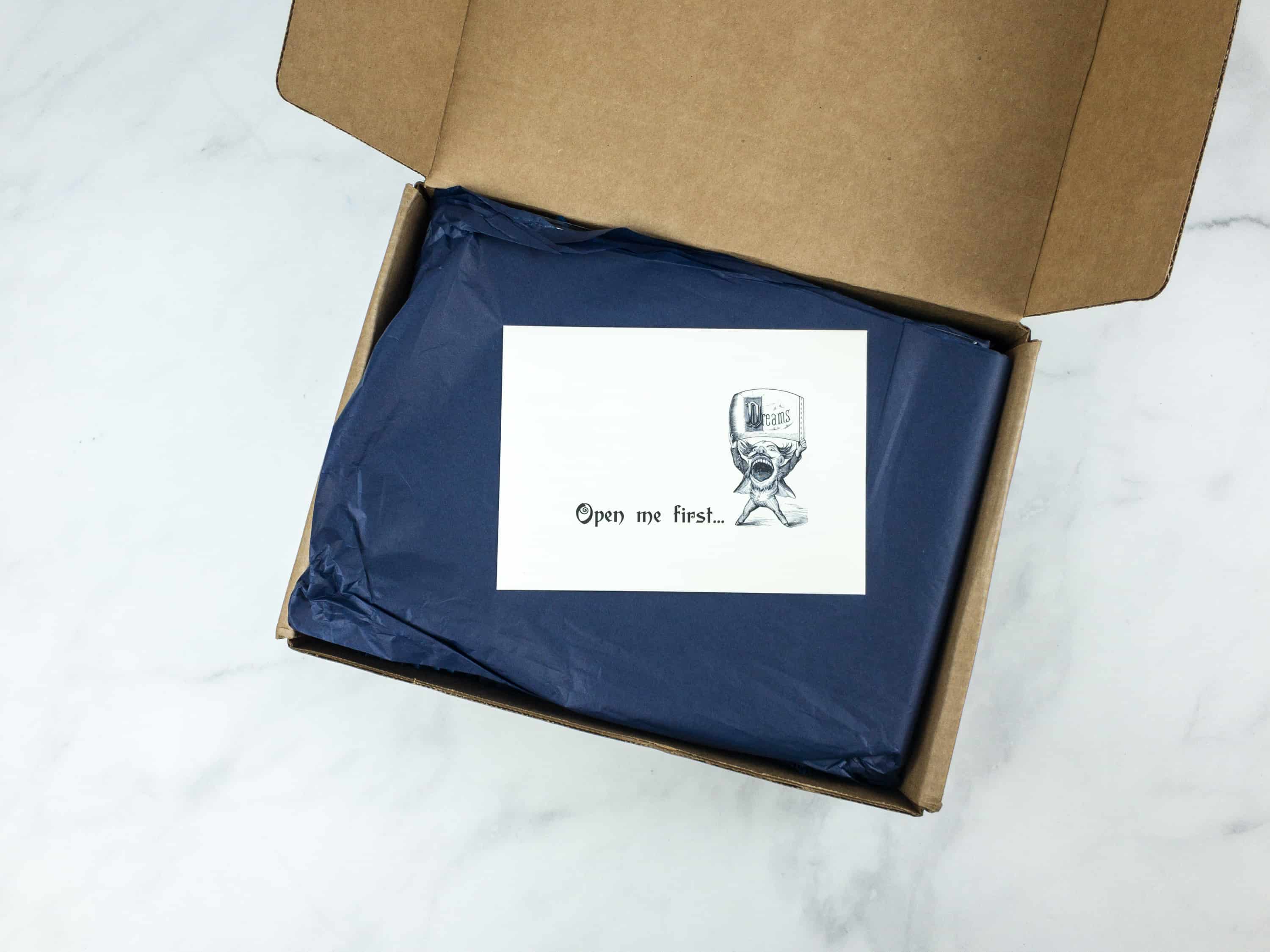 In advance of the actual box, you will receive a teaser stuffed with curious clues to draw you into your upcoming adventure.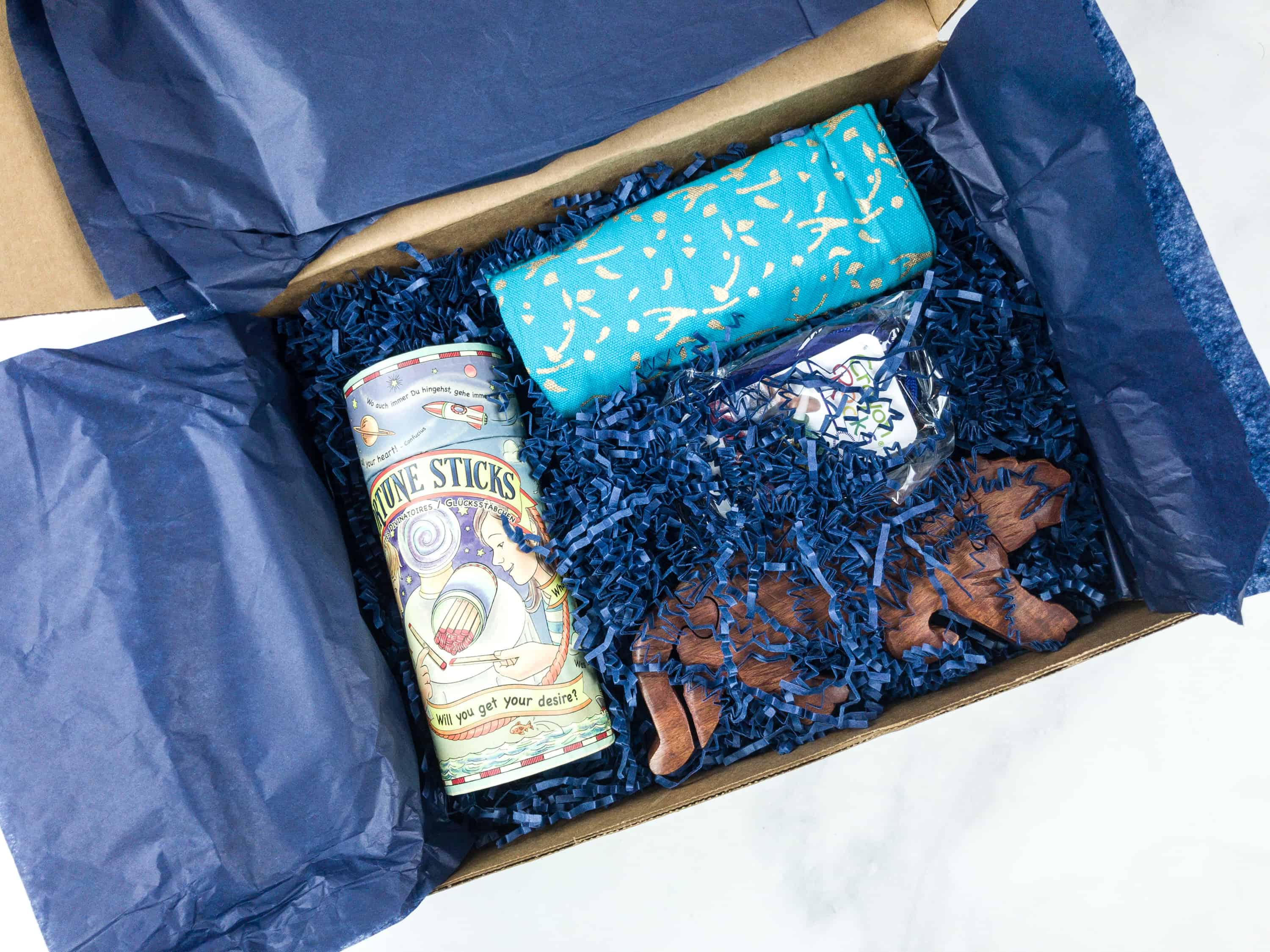 Items are wrapped in a blue tissue paper, disguising their nature.
DEAL: Save $10 on any plan with code HELLOWONDER10!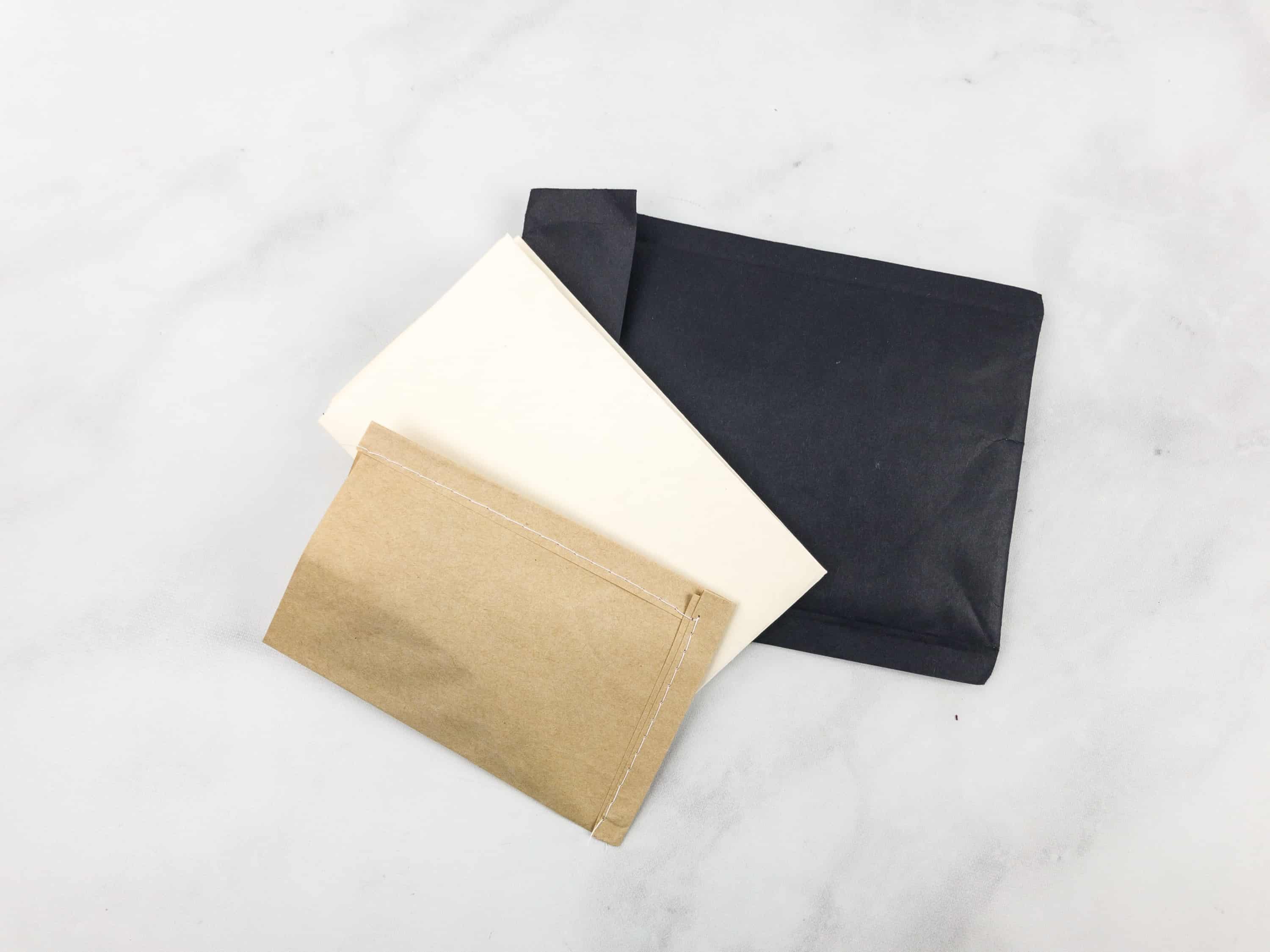 There are 3 mysterious packages that came before the actual box, and they serve as the teasers.
Spend wisely these doubloons. No quarter given to those who try to hornswaggle Calliope.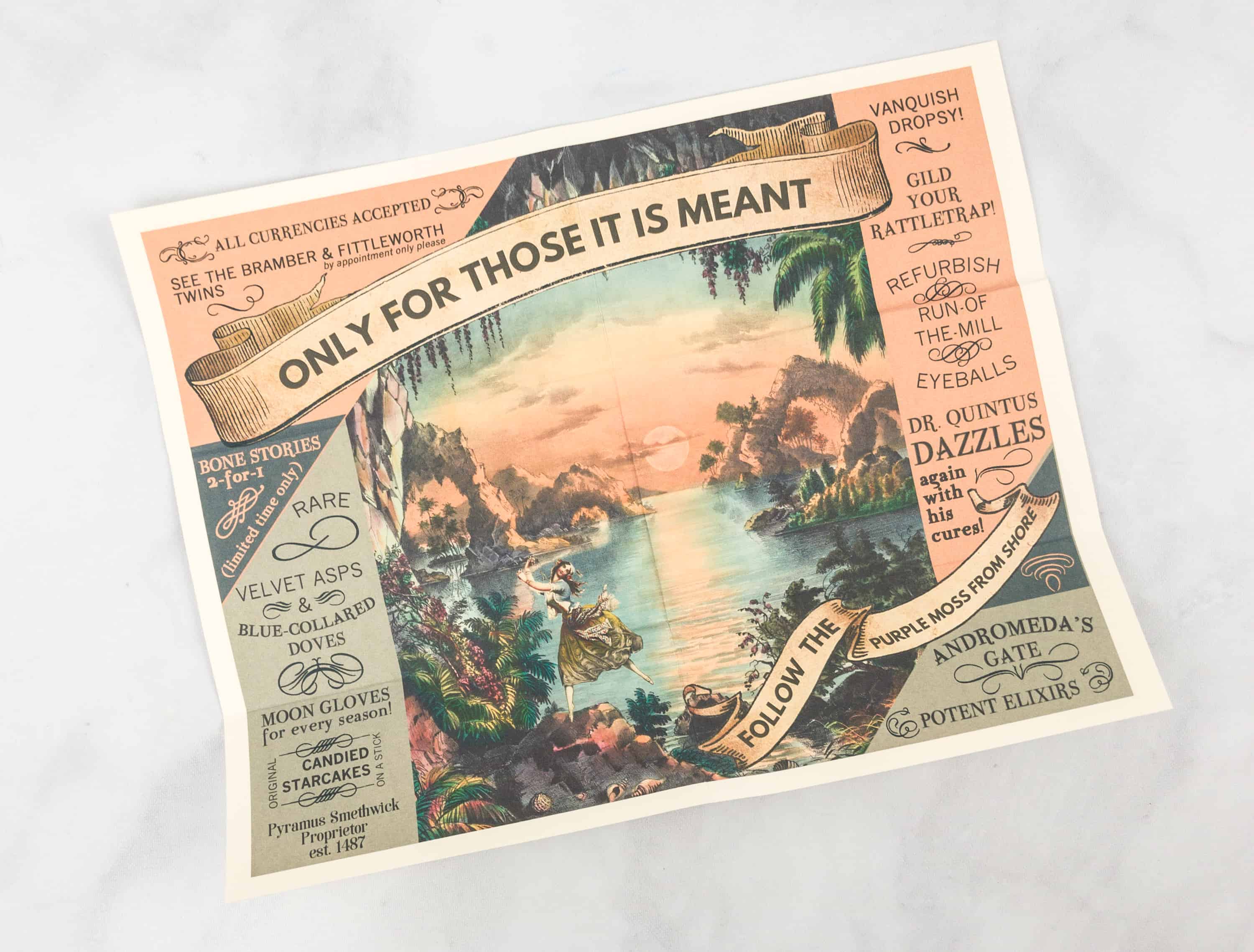 When you open the piece of paper, it looks like an old paper ad. It really talks about a lot, and what I know is that it is a wonderful piece of art! I'm still wondering where this place is located…
Only for those it is meant.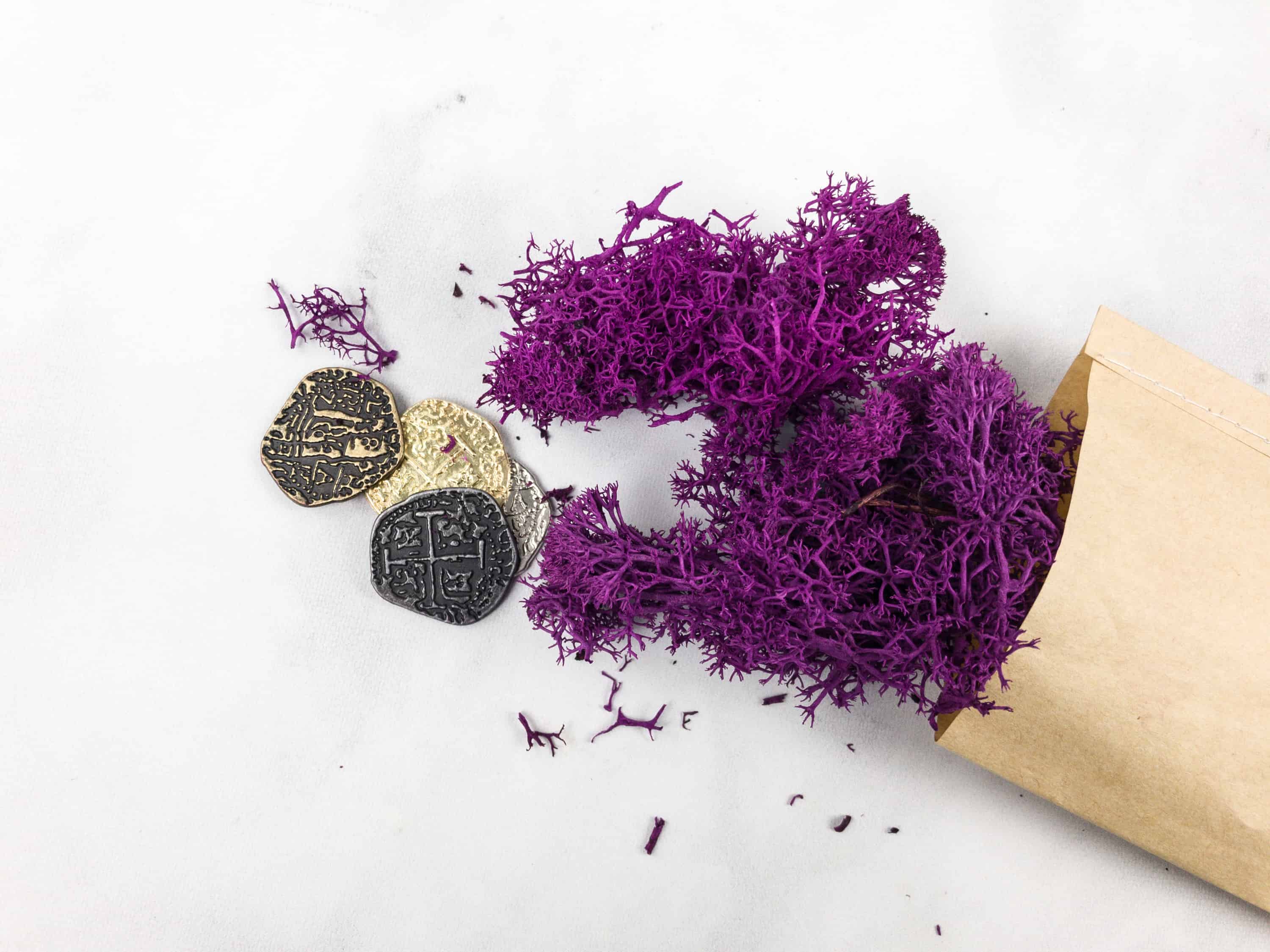 Inside the brown paper bag are the doubloons. In case you have no idea what doubloons are, these are former gold coins of Spain and Spanish America, originally equal to two escudos, but fluctuating in value.
I think these are the purple moss from the shore of the place that's in the ad!
I got 4 doubloons… Will this give me an entrance to that place? Well, all currencies are accepted there!
No doubloons are similar in this set that I got, every piece is unique.
I think these stuff were actually related, the doubloon for currency, and following the purple moss that's also in the brown paper bag.
Calliope is the chief of all muses, and those who try to bamboozle her will get no quarter.
This envelope says "Open me first"!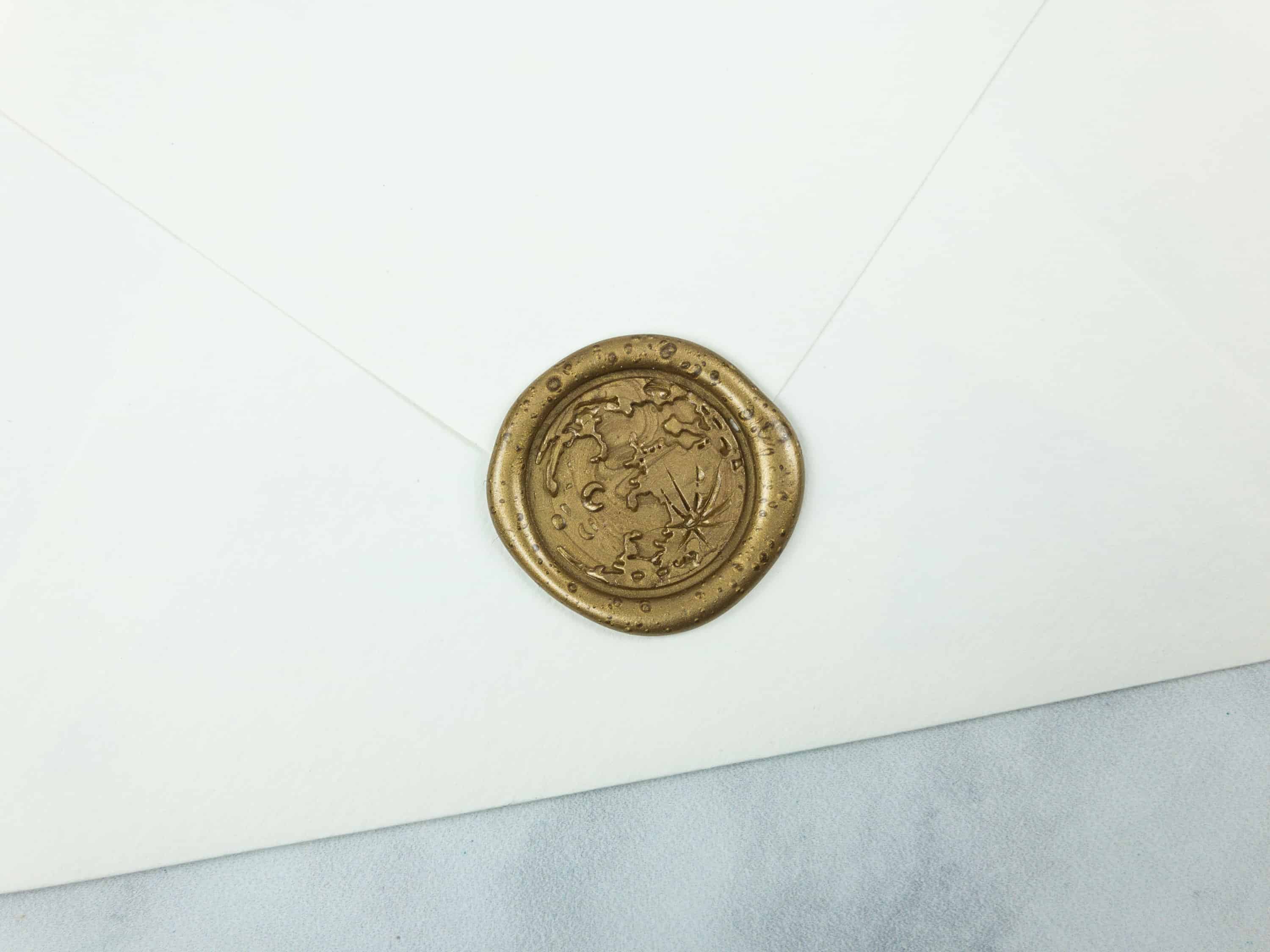 The seal is made of golden wax, with a globe elegantly embossed on it.
A letter from this "W" character sets the scene… What if you worked at a magic traveling market?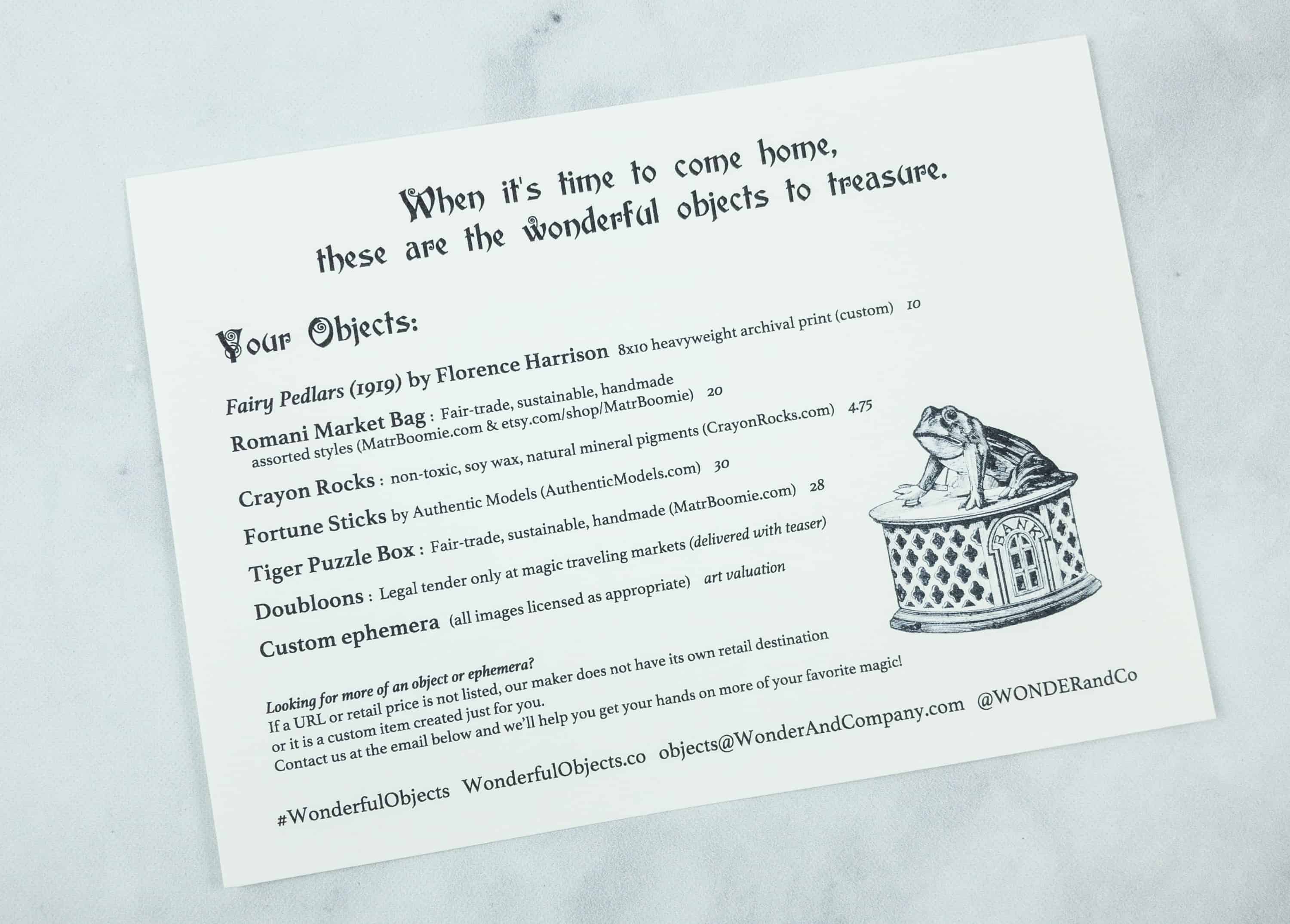 The information card gives you a list of all the items inside the box! The idea is that the collection of items serve as mementos of your journey into the world created by the teaser, notes, and ephemera.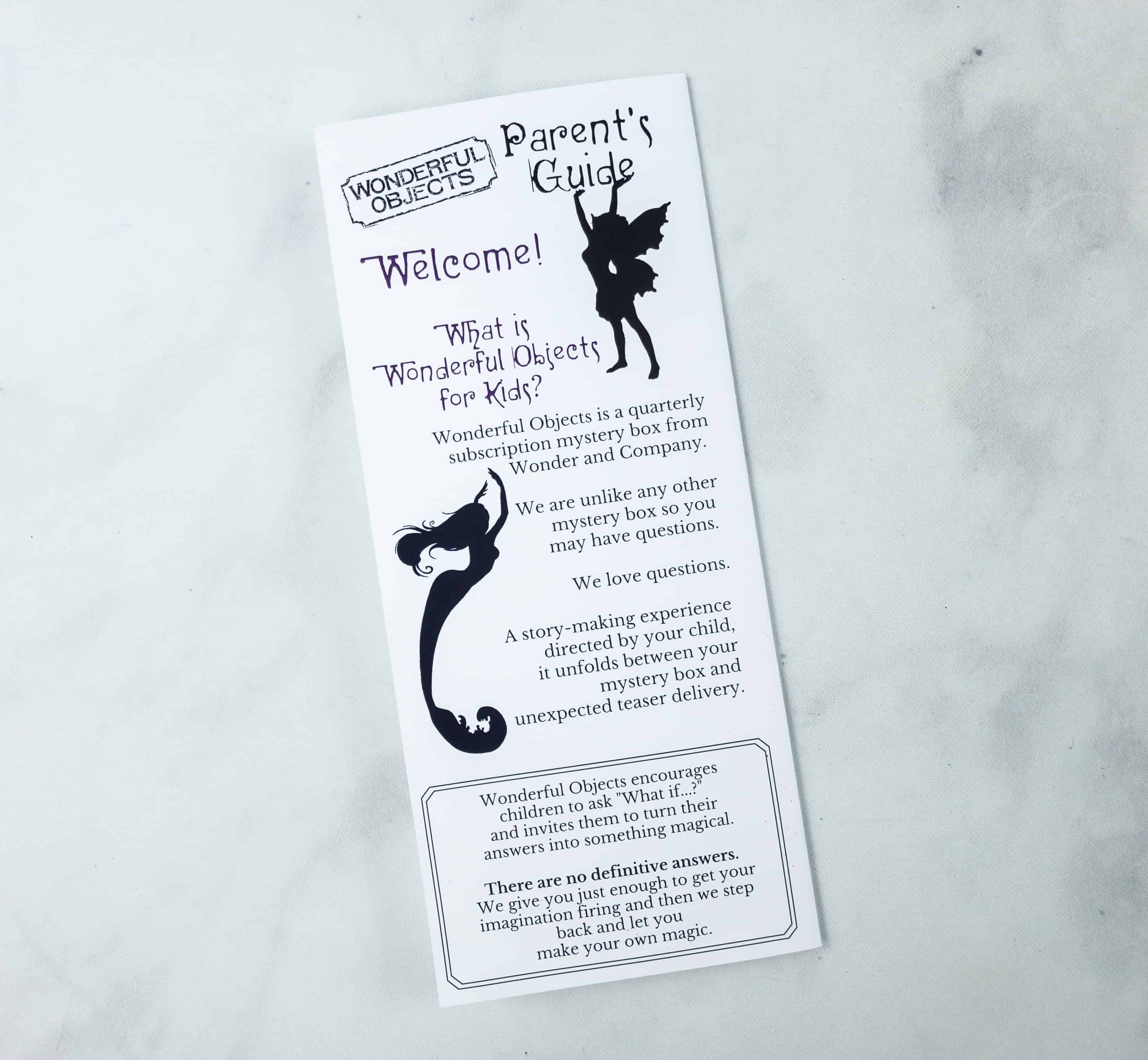 Wonderful Objects provides a pamphlet that serves as the Parent's Guide.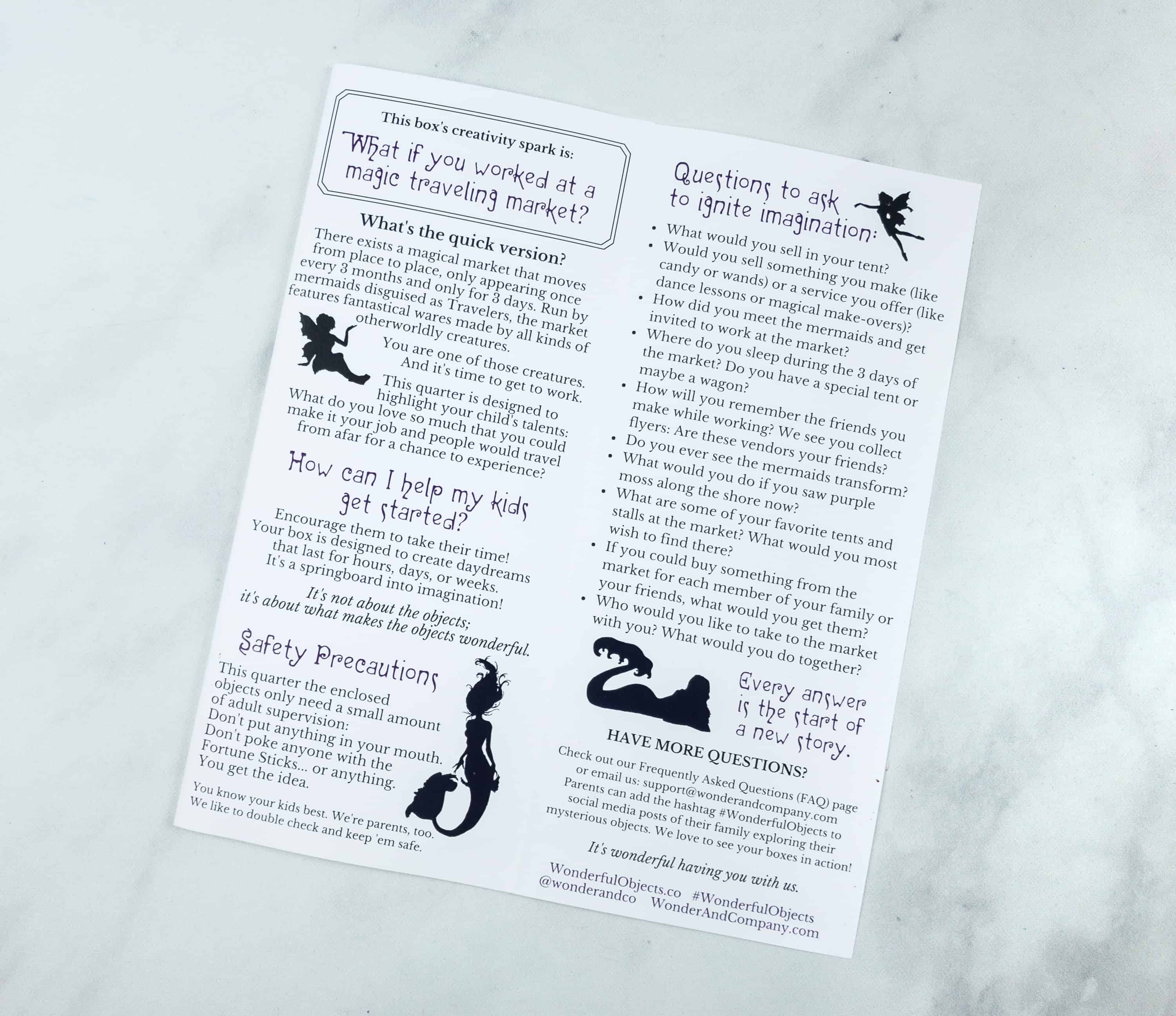 It includes tips on how parents can help their kids get started, safety precautions, and even questions so as to ignite the kids' imagination.
Everything in the box!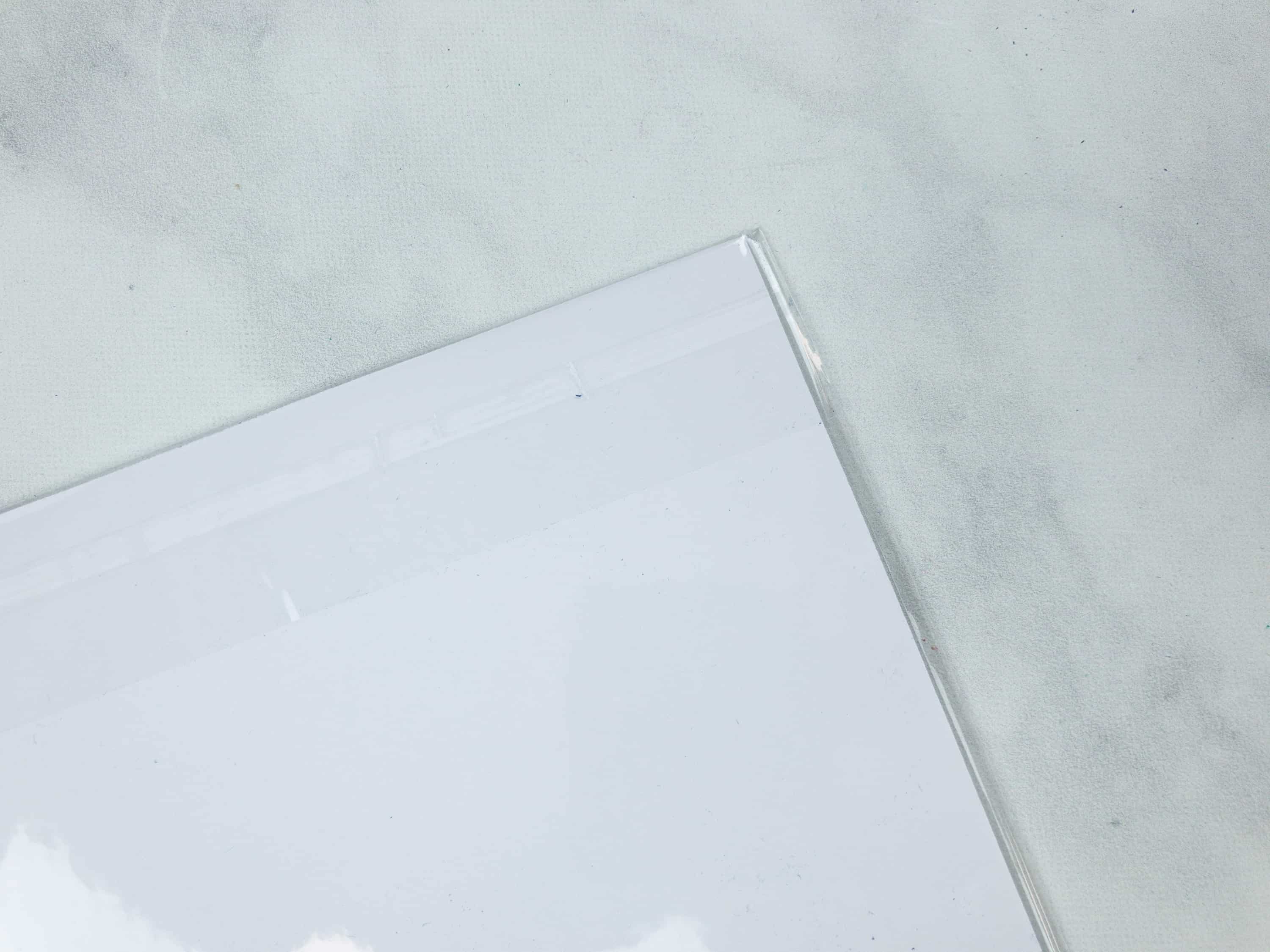 The art print came protectively sealed and packaged in plastic.
Fairy Pedlars 1919 By Florence Harrison 8×10 Heavyweight Archival Custom Art Print. It is an 8″x10″ art print that perfectly depicts this box's theme. It features fairies selling stuff in the marketplace, a magical traveling marketplace indeed! I also love how classic the art looked, just like a cover of a children's book!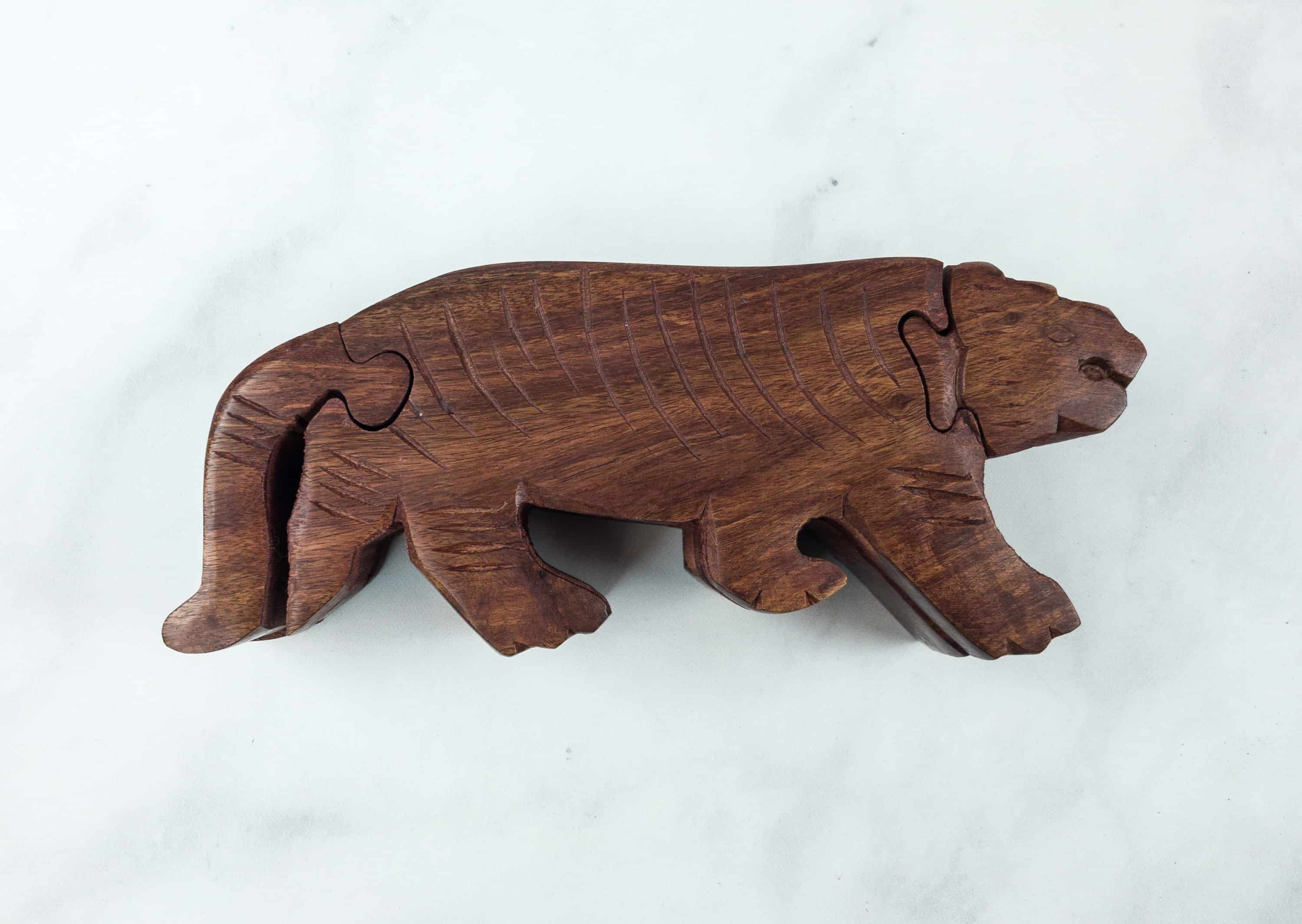 Tiger Puzzle Box. This Tiger Puzzle Box is a great creation by Matr Boomie.
It is a hand-carved tiger shaped puzzle box that adds a little fanciness to any room.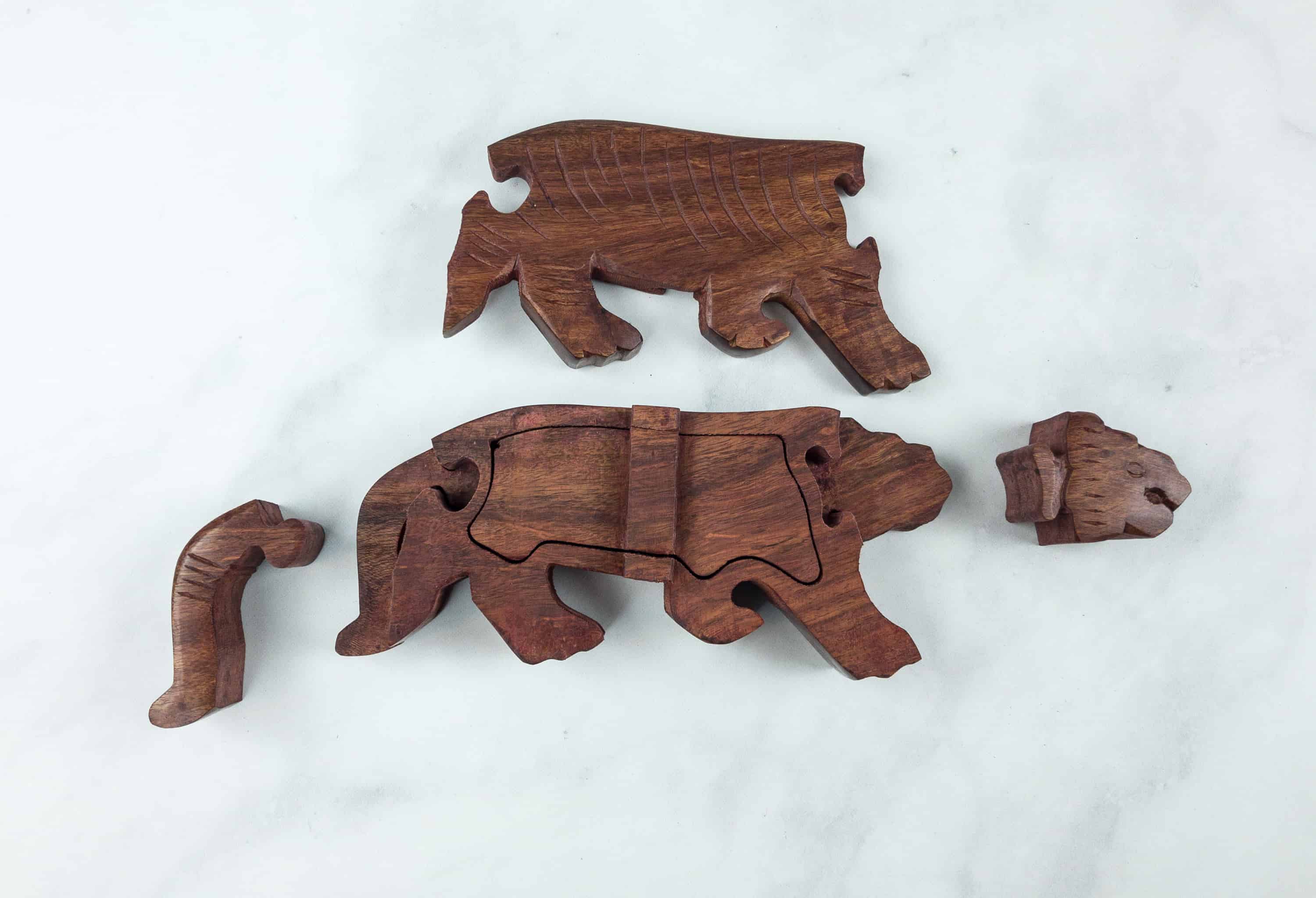 The puzzle box measures  8″ x 3.25″. It has four assemblable parts.
You can store and secure small objects inside, like pieces of jewelry, and other tiny items that easily get lost.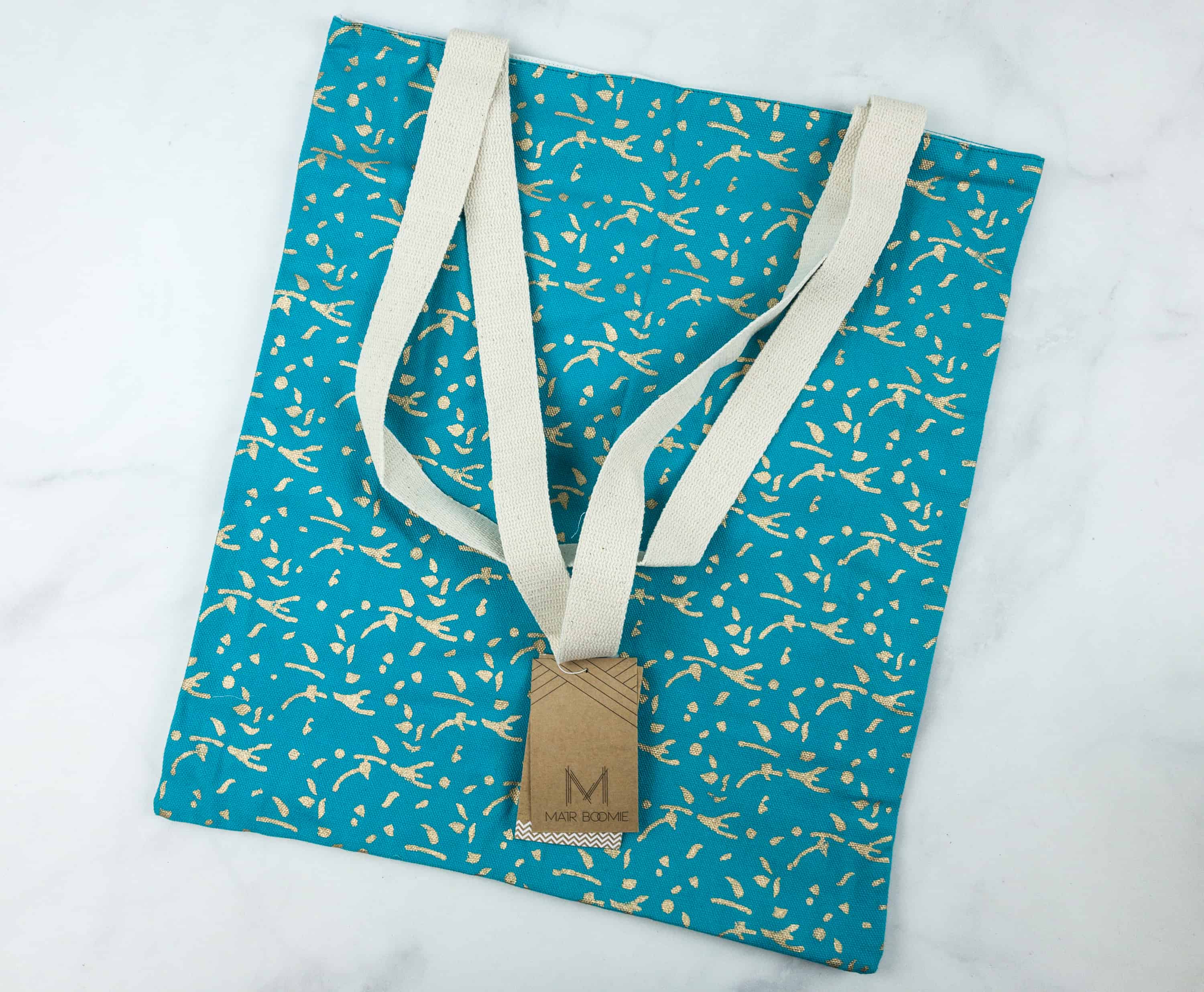 Romani Market Bag. Another item from Matr Boomie is this Romani Market Bag. If it ever happens that you go to a traveling marketplace, there's storage for all your shopping items!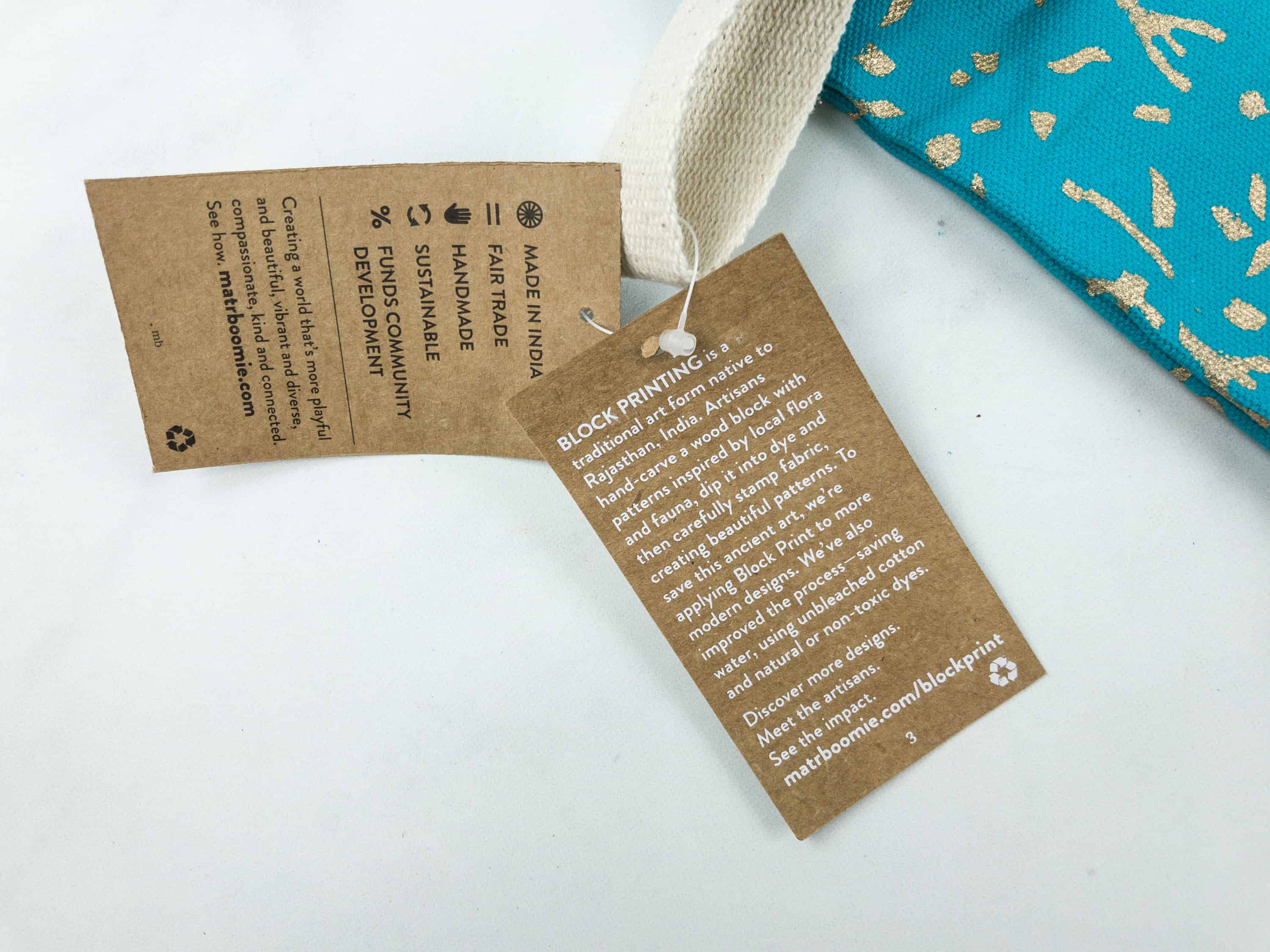 It is fair-trade, sustainable, and hand-made, block printed by the natives of Rajasthan, India. They do it by hand-carving a wood block with patterns inspired by local flora and fauna, dip into the dye, and carefully stamped on a fabric.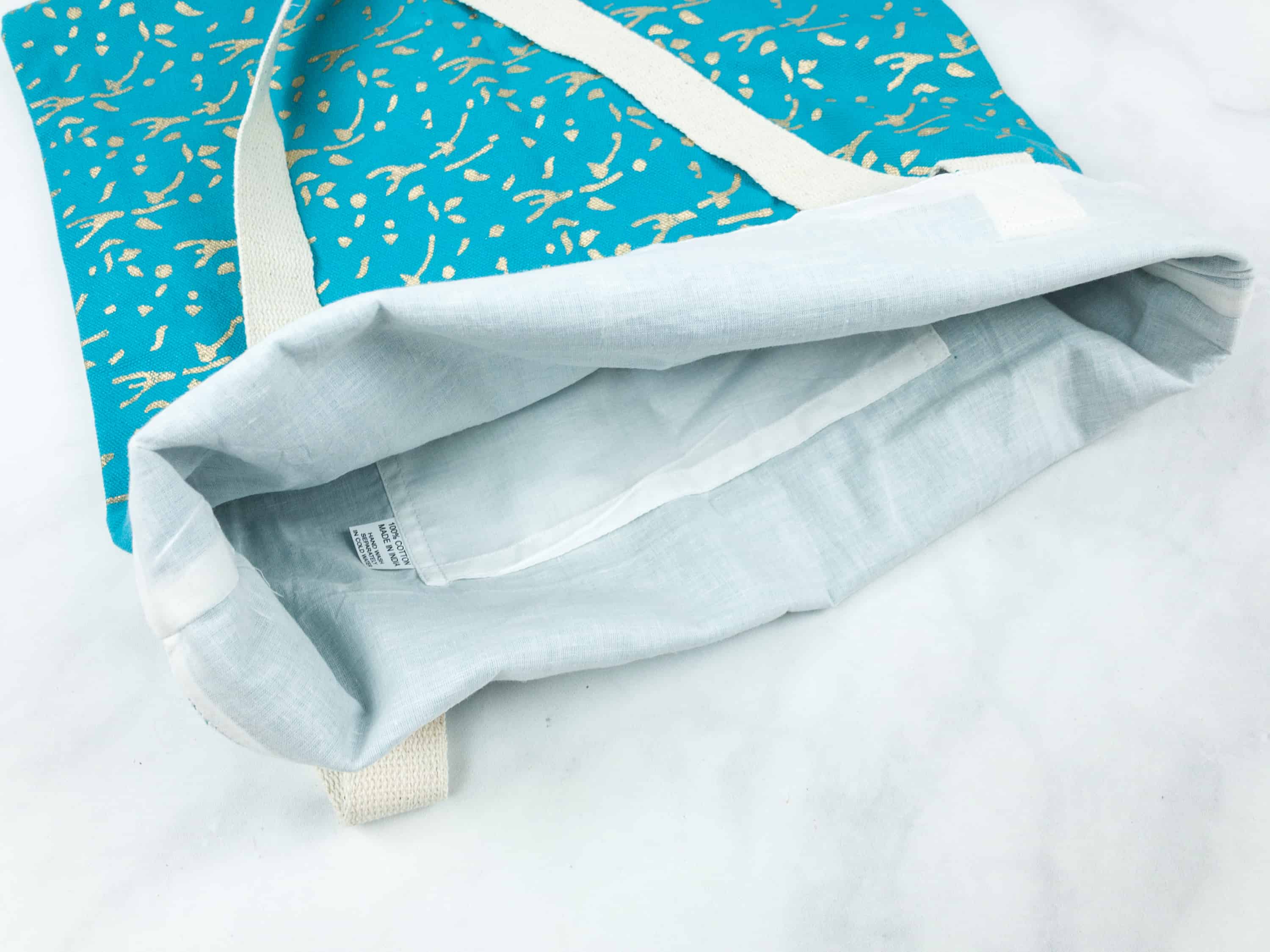 The bag is really spacious, it even has a small pocket inside for storing smaller items. It is strong enough to bring along when shopping! I love the overall color and patterns too!
Crayon Rocks. These colorful rocks are made of non-toxic soy wax and natural pigments.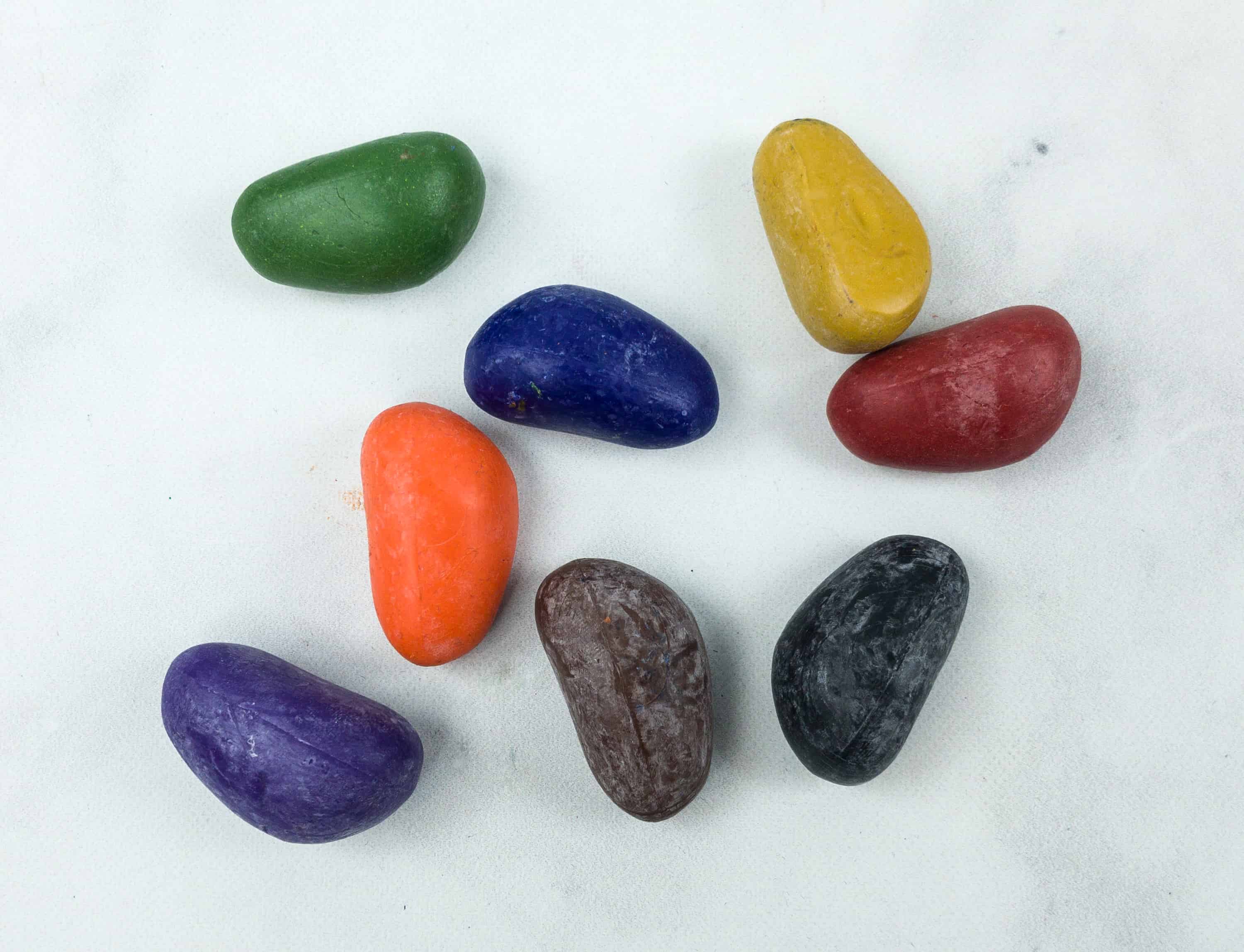 These rocks allow you to create anything you can imagine, as they are great for line work, for blending, and for creating wide swaths of color. They can also serve as decor pieces. I might try to put them inside the Tiger Puzzle and see how they look…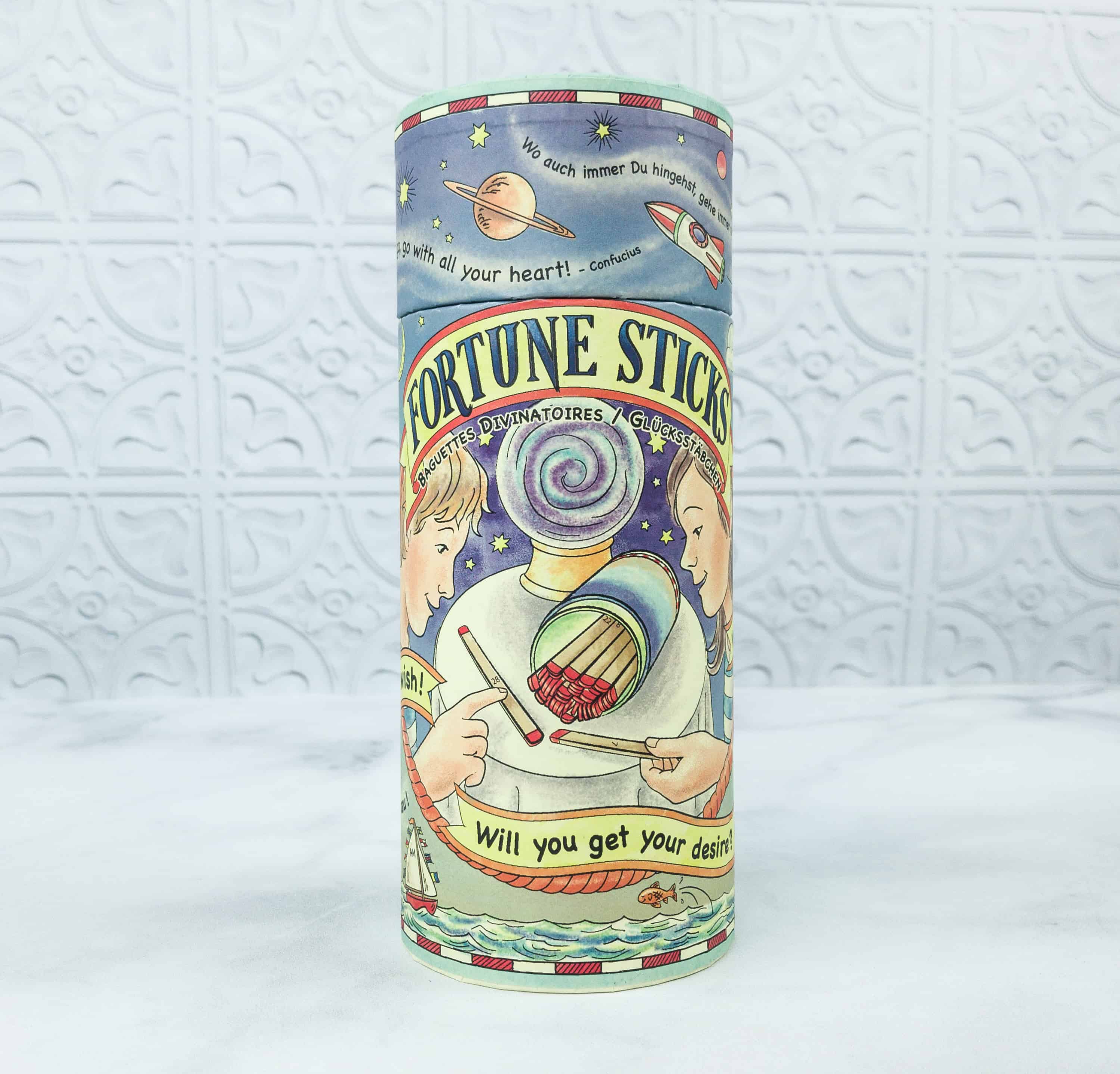 Authentic Models Fortune Sticks. A game that invented by astrologers and soothsayers? This sticks might tell you your fortune or get what you desire!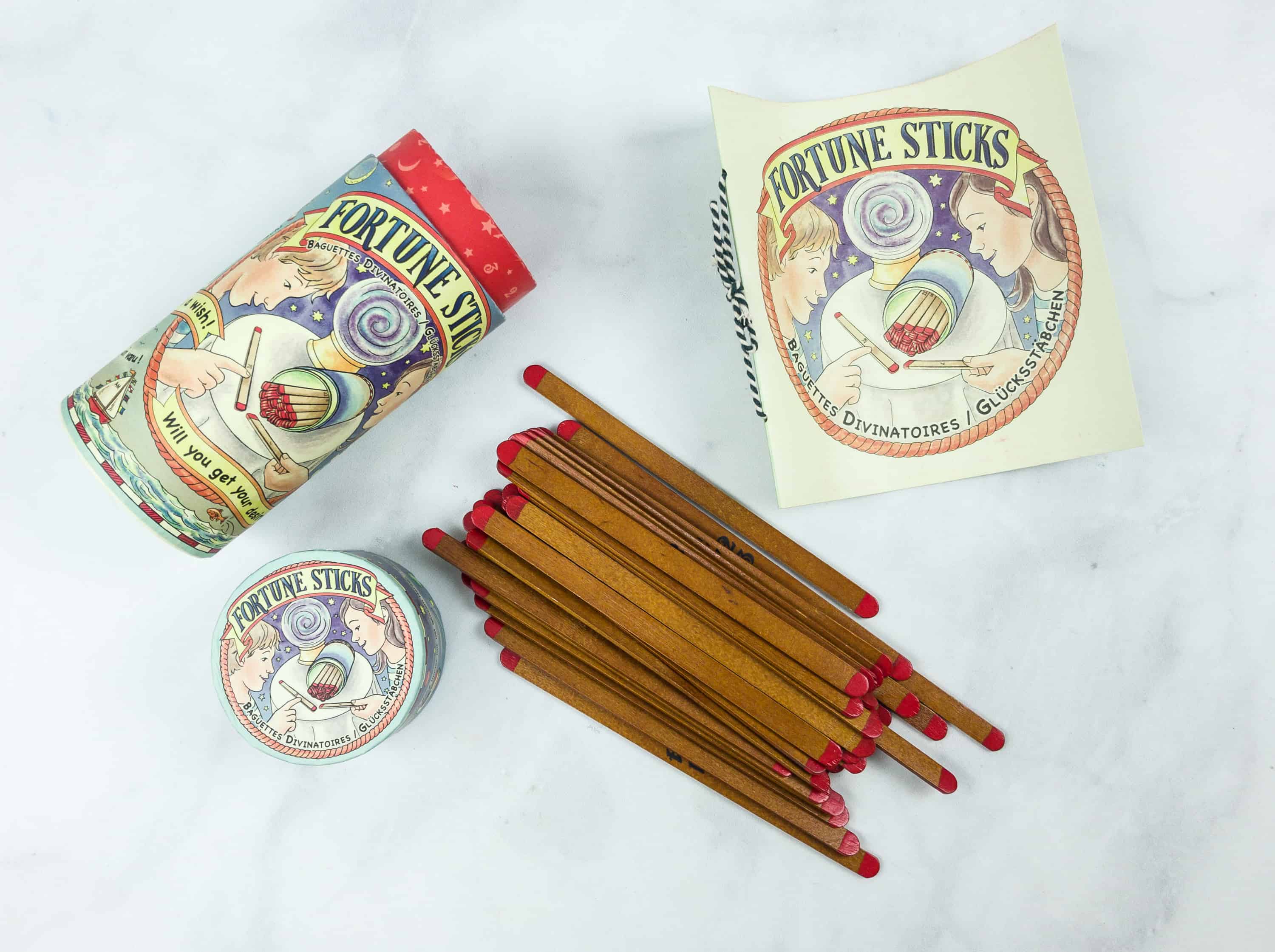 The container houses several fortune sticks and a booklet.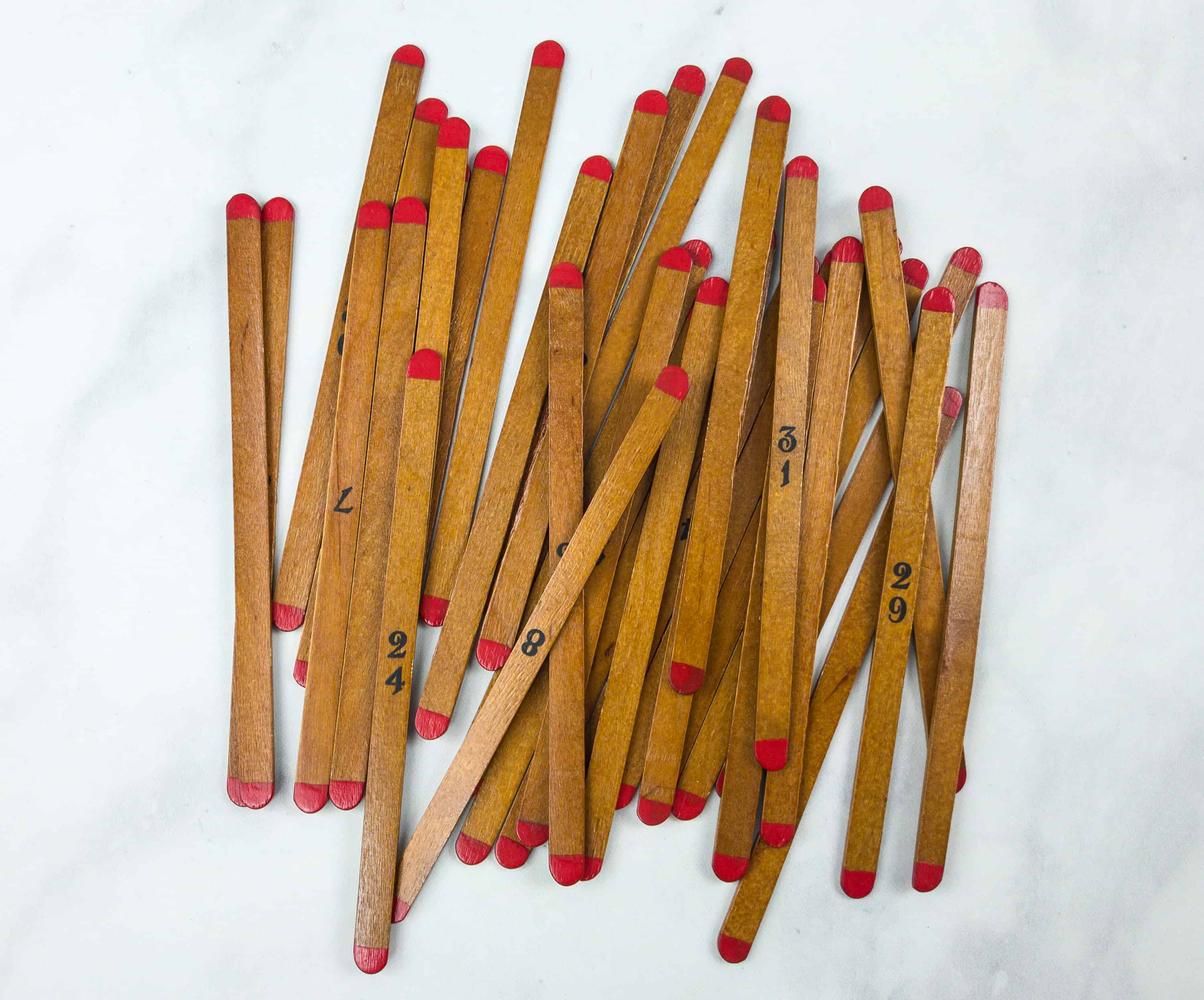 All sticks were numbered up to 31. Each stick corresponds with a short write-up in the booklet.
The style is somewhere between a prediction and common sense, with quotes of sages throughout history like Confucious and Lao Tze.
There are instructions inside on how to play with the sticks! It looks like fun fortune-telling!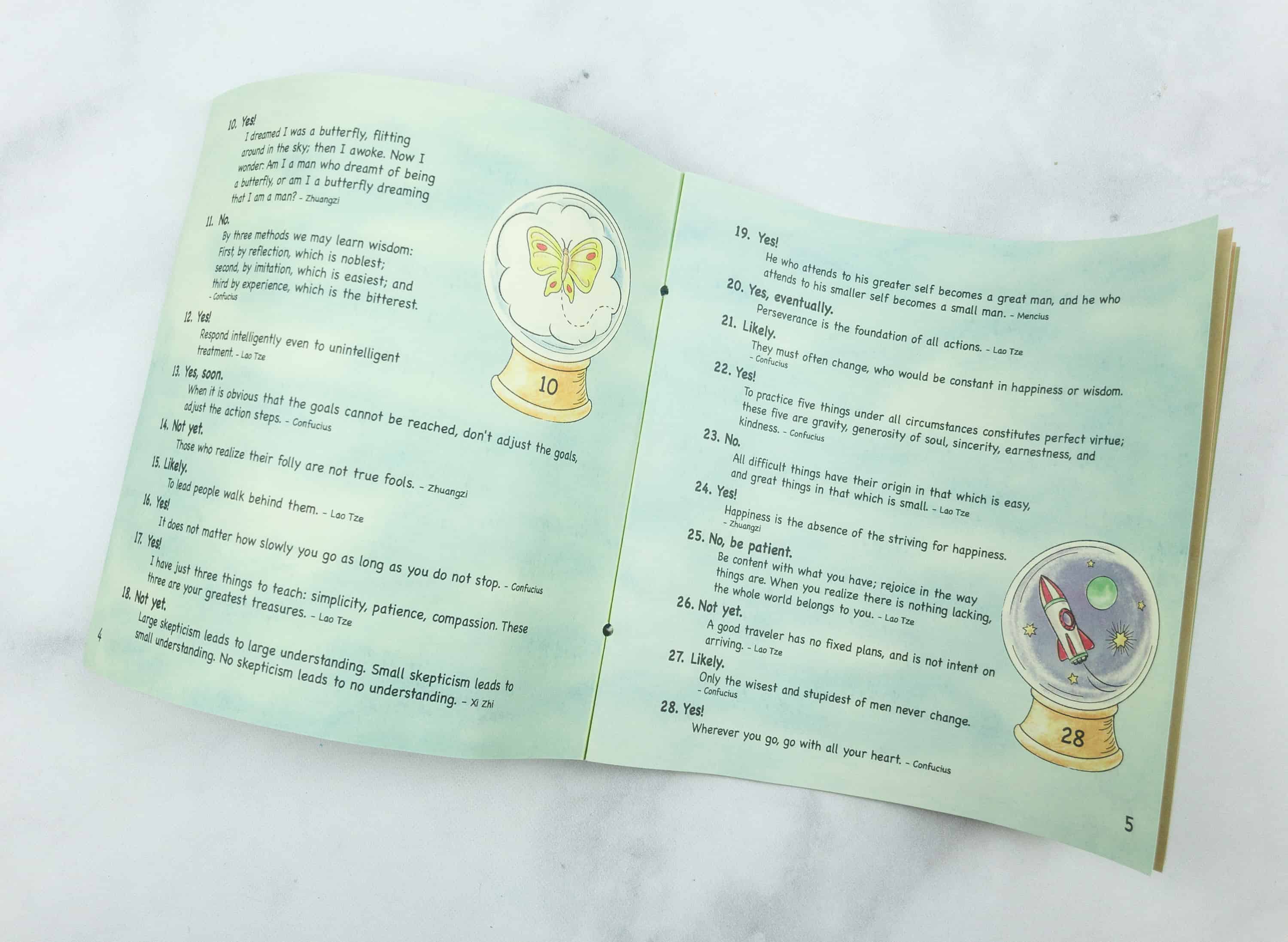 Have questions to ask? These fortune sticks might have the answers to that!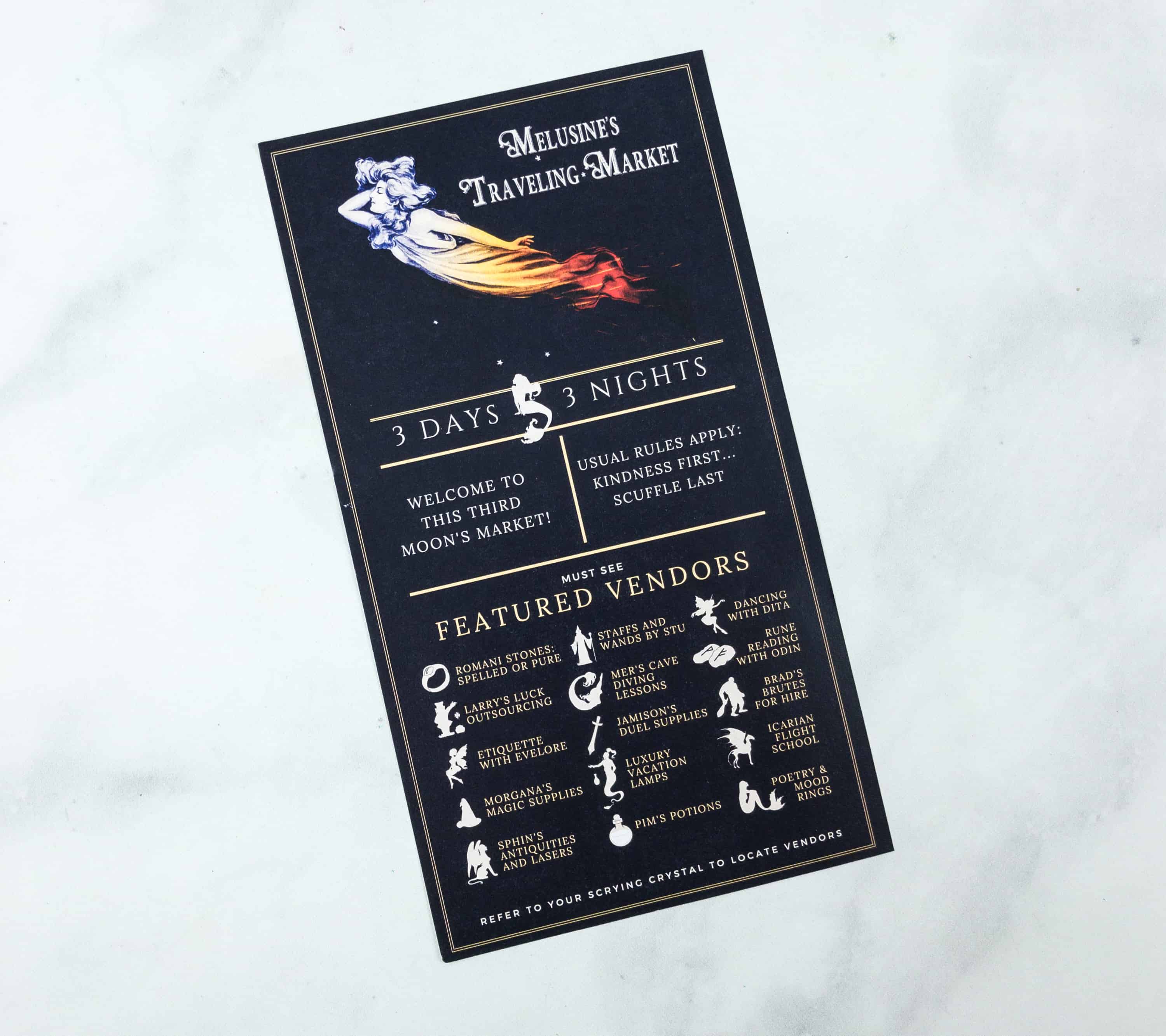 There are other ephemeras like this one that looks like an invite to the traveling market.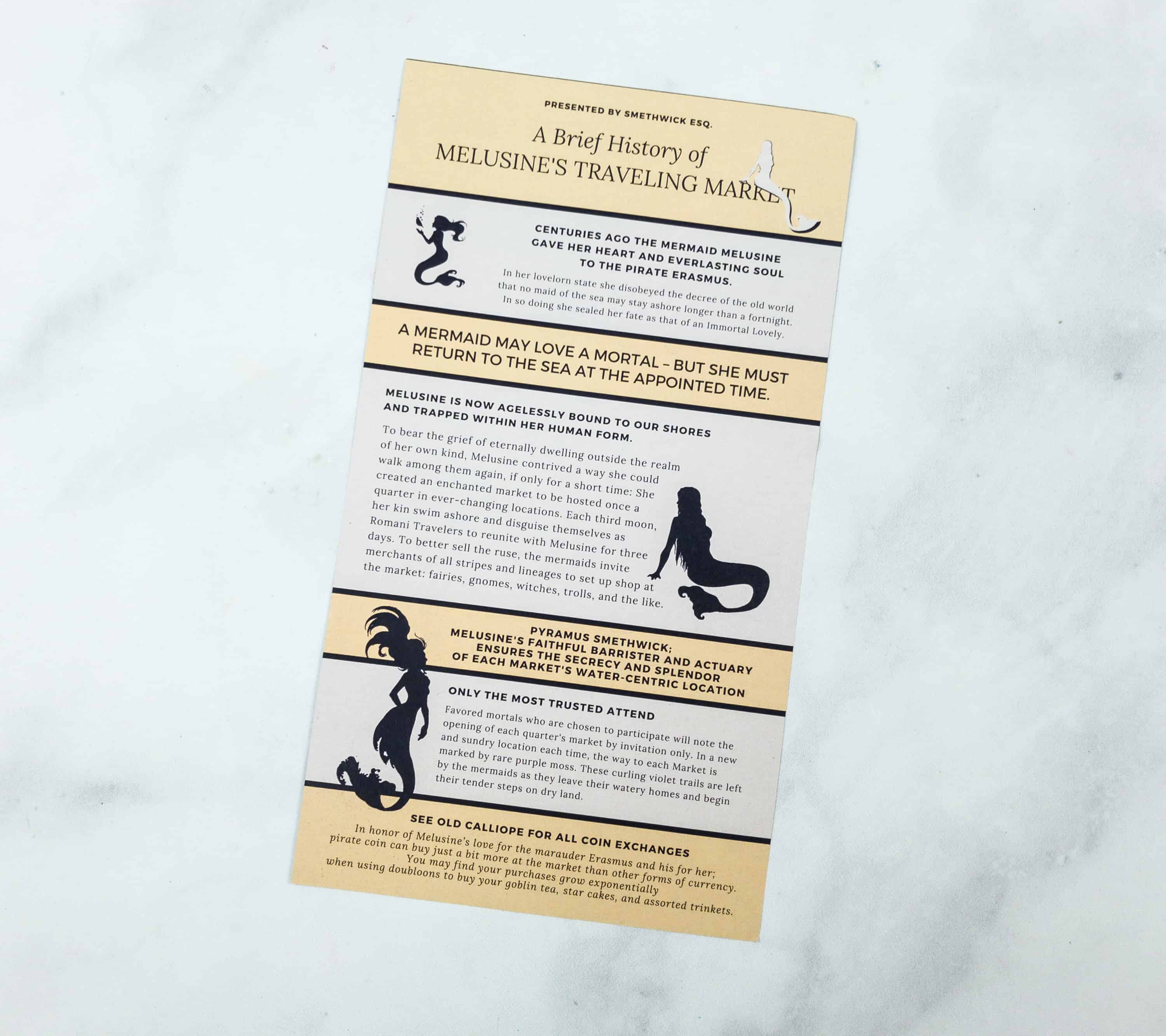 It even has a brief history of Melusine's Traveling Market.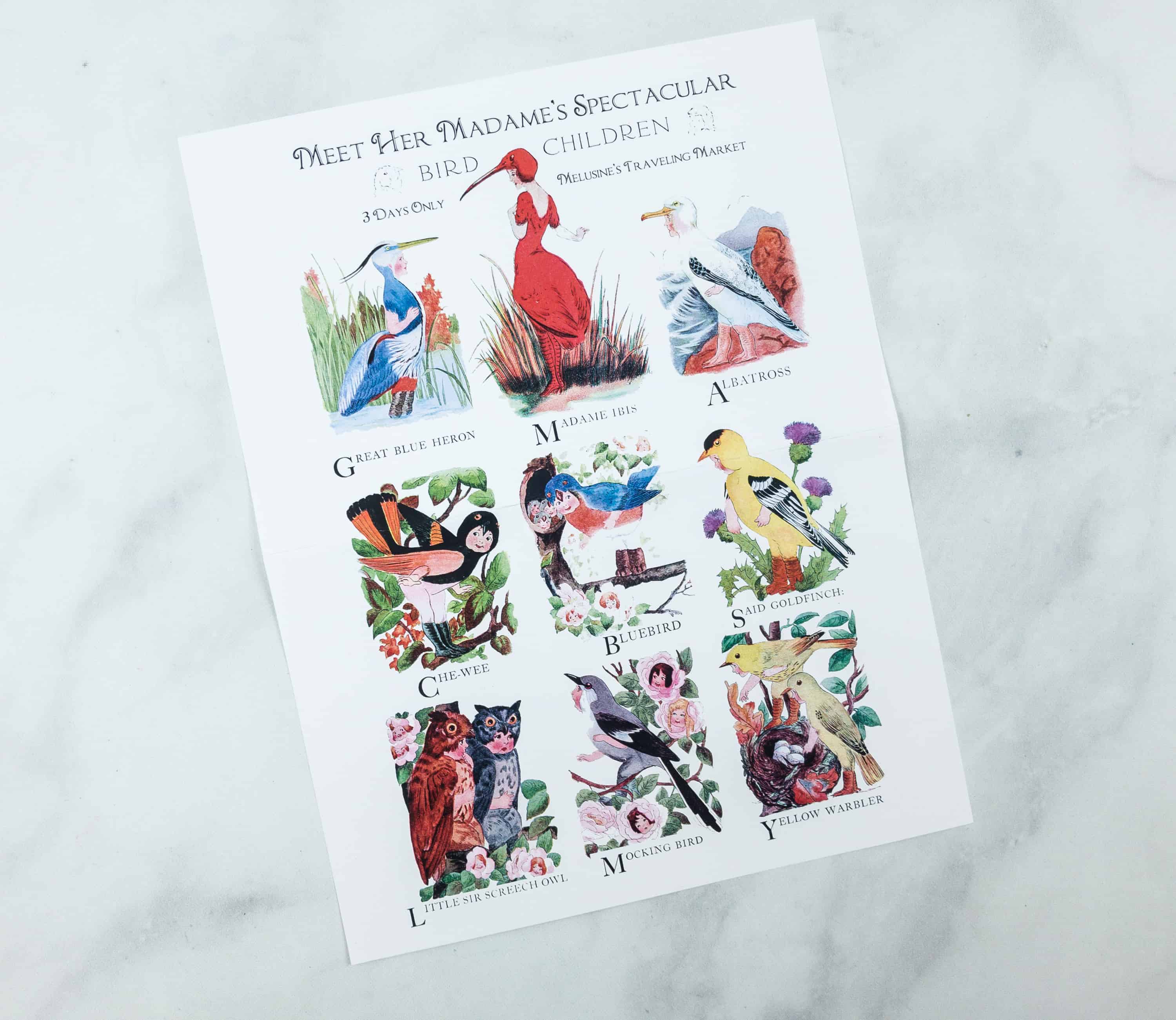 These are fantastic looking birds! Are they also selling these at the market?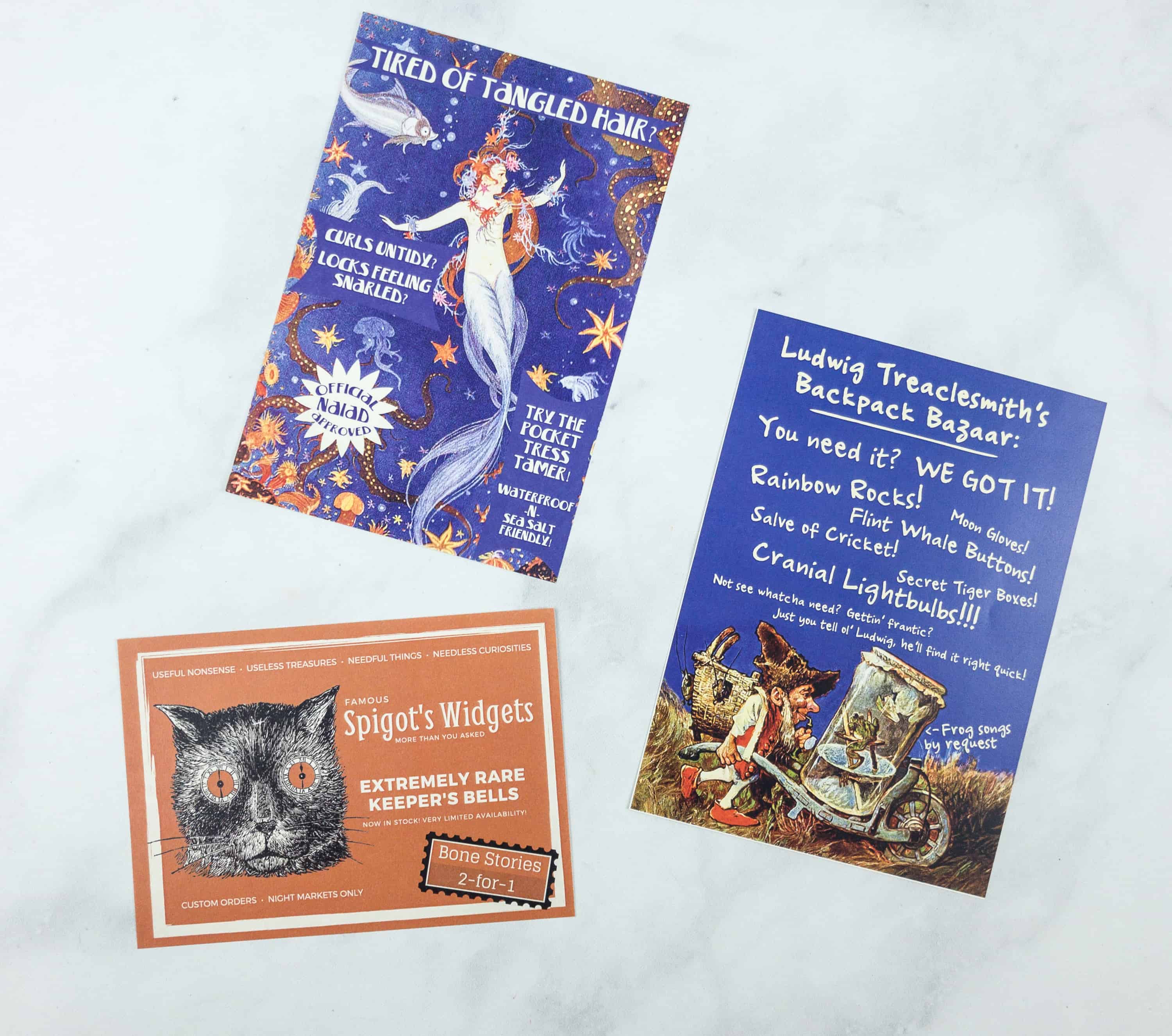 There are other ads for different traveling market products like Pocket Tress Tamer, Ludwig Treaclesmith's Backpack Bazaar, and Spigot's Widgets. The classic look of each ad is just fantastic.
There's Bethel's Bundles Fortune Sticks and Constellation Cards, Enchantment Paper Dolls, and Vadoma the Mystic! Now, this ignites my interest in finding where this market is!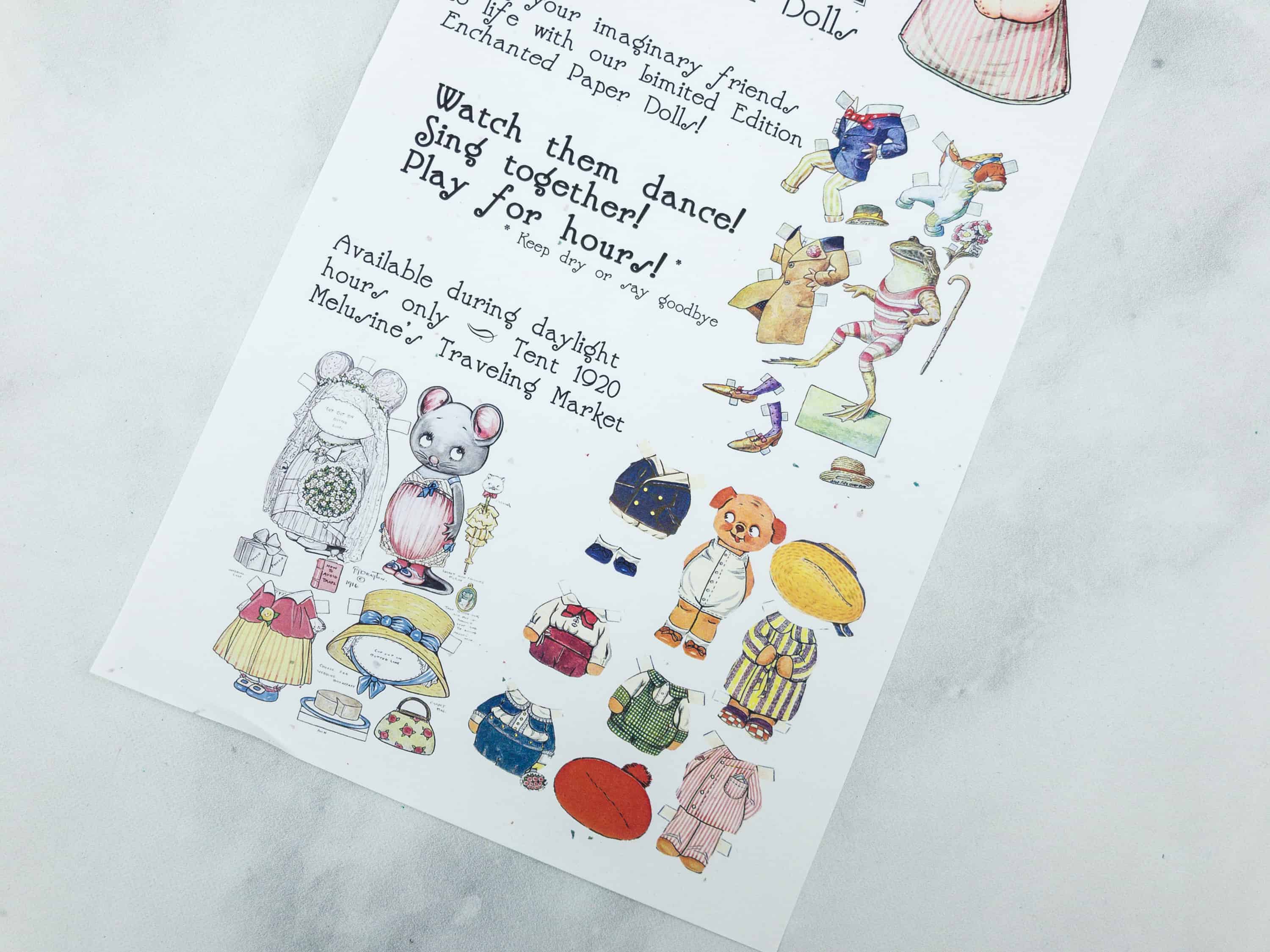 These are cute paper dolls that actually sing, dance, and play together. Who needs a battery operated doll if you'll be able to score these! This is truly a magical collection of items and ephemera that make us wonder, "where can we find this market nowadays?" We'll surely go there if ever it truly exists! The box lets us experience how it is to get magical stuff from the market and we really love them. They're functional and fun, and at the same time, they all tell a story about this box's theme. This is really a mystery that we love to solve, while the teaser already had us at the edge of our seats with excitement, the box's arrival doubles the anticipation! Of course, we had fun with the fortune sticks, and I actually get one stick whenever I have a question. It's really a fun way to get your questions answered, and there are even quotes to live by. Wonderful Objects has a children's box that shares similar themes with the grown-up version and is designed to pair well with it should you unbox as a family activity. Any thoughts on this month's box? Visit Wonderful Objects Kids Box by Wonder and Company to subscribe or find out more!