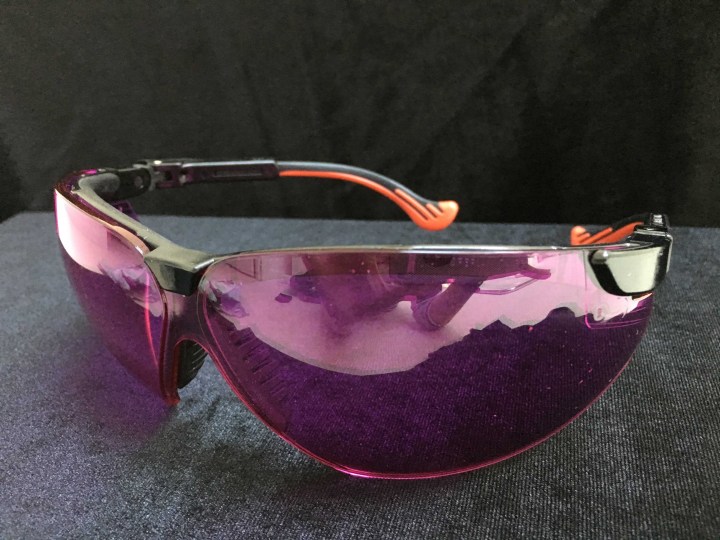 According to some measures, color blindness or color perception deficiency affects nearly 10 percent of the population worldwide. People who can't see color differences, usually between reds and greens, experience the world differently than those of us who can see a full range of colors. While it usually results in small problems, like a collection of unflattering greenish sweaters the buyer thought were gray, they can also preclude some jobs to the colorblind.  Think about it – how would you like your surgeon to not be able to REALLY see which vessels were red and which were not?
Enter 2AI, which has developed patented technology to allow colorblind people to see the difference between reds and greens for the first time. Their goggles, initially designed for the medical field but now available widely, are more than just a way to pass the Ishihara color blindness test – they enhance the red-green signal and improve color perception strength.
My husband, who is red/green colorblind and owns many "gray" sweaters, received these goggles to check out.  (Obviously, these are tester lenses, not something you would wear generally).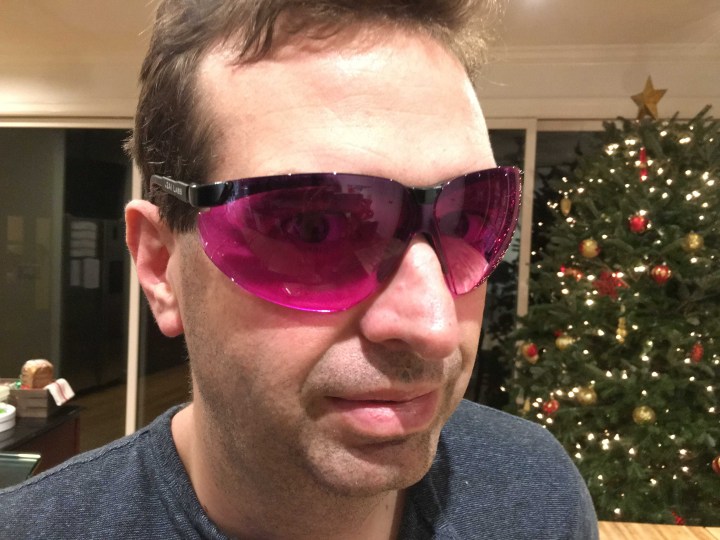 He could immediately pass the Ishihara for the first time in his life ("Hey, that's a 74!"), and the difference between red and green was stark. He reported that all colors, and particularly reds, became extremely vibrant. The reds seemed to "pop" off his phone or the decor in an almost fluorescent way.  This was pretty fun, but not very practical for everyday living, as the colors were garish and unpleasant. ("If this is what red looks like, I don't need it.").
The Vino/O2Amp by 2AI goggles would be terrific for anyone who NEEDS to see color to do his/her job – think surgeons, factory line workers, and bomb-defusers. You could put them on (even over prescription lenses) to do the work and then remove them when you're done. These goggles were fun, interesting, and likely to be a game-changer, especially once they come down a bit from their $100 retail price.