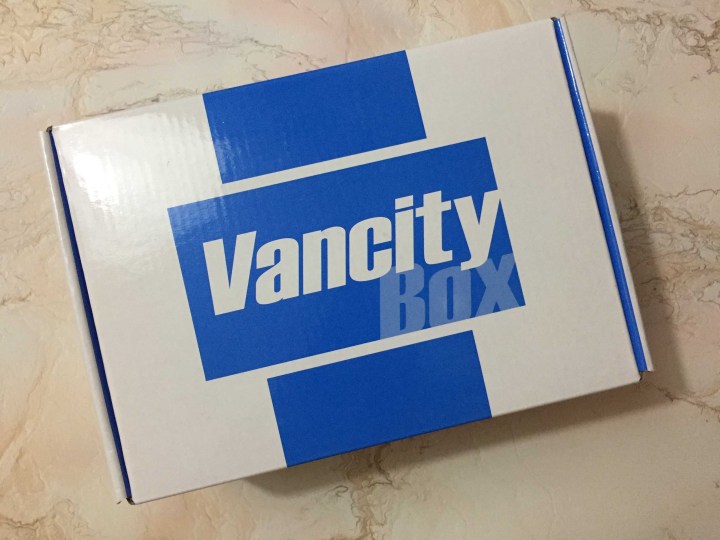 Vancity Box is a subscription box featuring small businesses from Vancouver and the surrounding areas. I live about an hour south of Vancouver, but it's a quick bus ride and SkyTrain trip downtown, so I go there pretty often for the shopping, the food, and just to get out of my sleepy little town. Last month was my first Vancity box, and the box featured items from just one company. I had been hoping for more of a mix – and this month, Vancity Box totally delivered!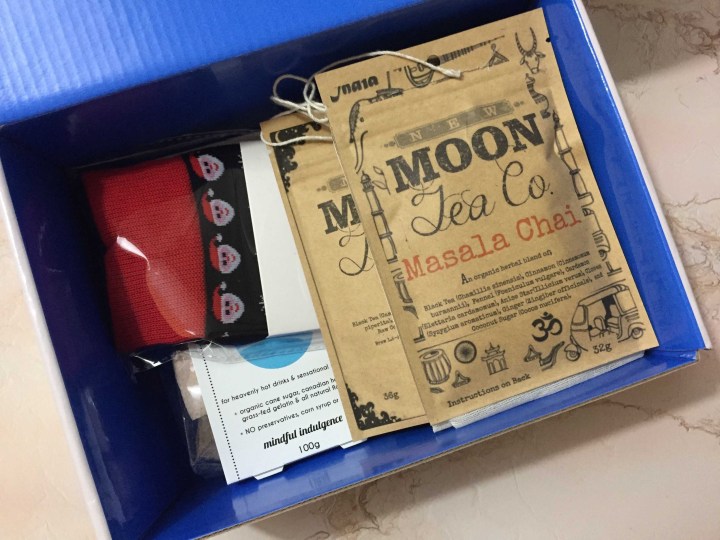 DEAL: Get 15% off your first box. Use coupon code HELLOSUB15.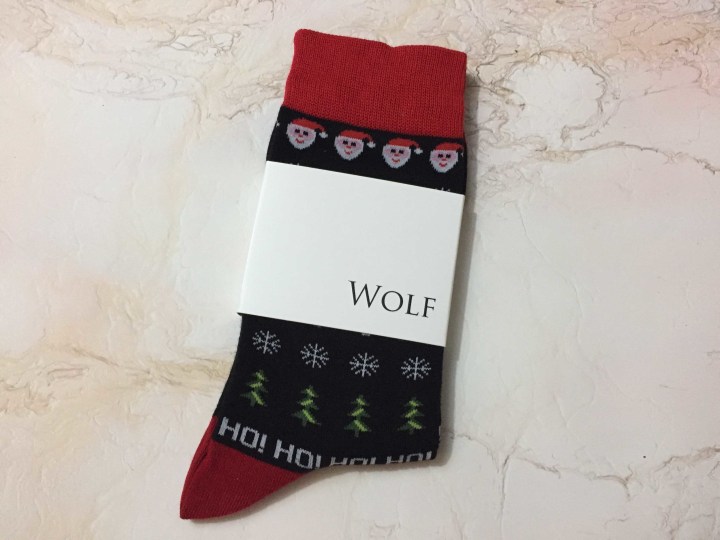 Wolf Clothing Co Ugly Christmas Socks ($14) These are hilarious! Wolf Clothing Co specializes in men's accessories and are based in Vancouver. These are going into the stocking of my cousin's boyfriend – I'm sure he will rock them.
With the socks was a pile of bagged teas, and holy pants am I excited to show you all how cool these are!
Winter Earl ($5.99) This is a traditional Earl Grey tea with the added bonus of vanilla and clove. It is amazing. To be honest, the clove drowns out the Earl Grey flavoring a bit, but it still tastes amazing and so Christmasy! I can only take so much spice – this is a great happy medium for me. This bag makes approximately 12 cups of tea.
Mint Cocoa Tea ($5.99) Another awesome wintery black tea! This one contains cocoa nibs as well as peppermint and spearmint. This bag makes approximately 12 cups of tea.
Mayan Cocoa Drink ($5.99) I'm so excited to try this! Raw cocoa nibs, chili pepper, Himalayan pink salt, and coconut sugar are steeped in the muslin bag in a pot full of boiling milk. This bag will make 2 cups.
Masala Chai ($5.99) This is the same principle as the Mayan Cocoa Drink – bring milk to a boil and steep for ten minutes. I am not a huge fan of chai so this will be gifted, but it smells awesome!
Here's a closer look at the detailed instructions and the muslin bag included for brewing.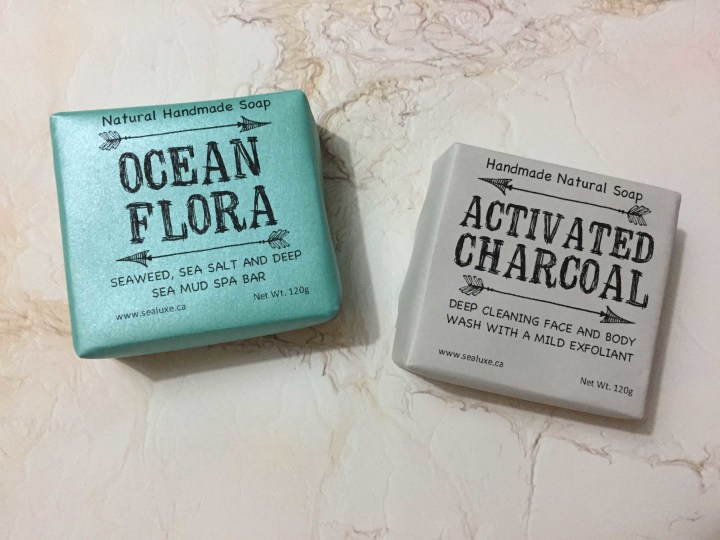 SeaLuxe Ocean Flora Soap ($8) This smells so clean and refreshing, and I am excited to give this a try as well.
SeaLuxe Activated Charcoal Soap ($8) I have been stalking SeaLuxe's Instagram. I mean, I've been admiring them… cough… not a stalker… Their beach glass soap is gorgeous, but really any of their products would be amazing to try – and now I can! The activated charcoal routine is one I have been exposed to this year and it's nice to have another bar. This one can be used for both the face and body!
Good Mallows Polar Bear Marshmallows ($10) I loooove Good Mallows! They are made of all natural ingredients including Canadian maple syrup to sweeten. The gelatin is plant-based, not animal based. These polar bear flavored mallows are cocoa and peppermint.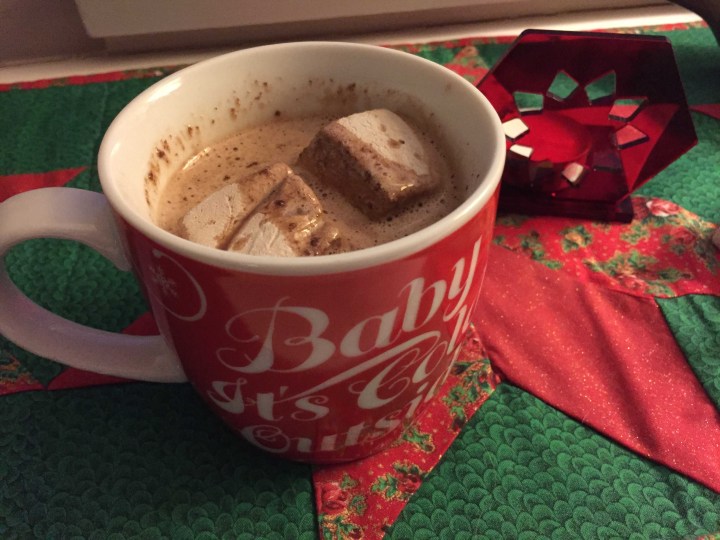 I really liked them in my hot chocolate!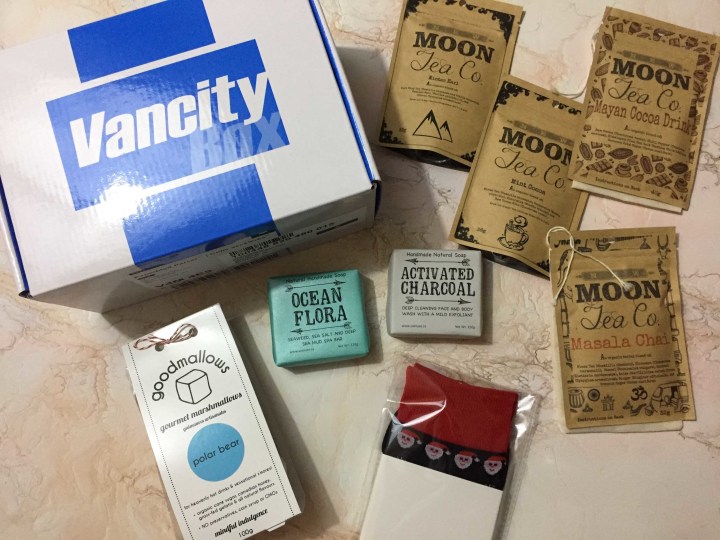 This Vancity Box had a value of $65 CAD which is great. I was so happy that it was a mix of items, and while they definitely featured a couple of specific small businesses there was a nice variety. The tea and soaps are my favorite, and the socks are helping with some last-minute Christmas gifting for me.