Umba Box is a monthly subscription that sends handmade artisan goods to your home. By providing a means for foreign and domestic artists alike to distribute their creations, Umba Box helps to empower makers while also bringing smiles to the faces of their own subscribers. All artists responsible for creating the pieces distributed through Umba Box receive a fair wage for their efforts.
Umba Box offers subscriptions at two different price points: the Delight Box costs $49/month plus $7 for shipping and includes items whose combined value is in the $50-$70 range, whereas the Discover Box costs $25/month plus $5 shipping and contains products whose combined value is between $25 and $35. Discounts are available for those who prepay for subscriptions of 6 months or a year in duration. Featured pieces could run the gamut from home goods to women's accessories, jewelry, stationery or bath products.
FYI – Umba Box subscriptions are "paused" for the holidays. We do not yet know if they will return.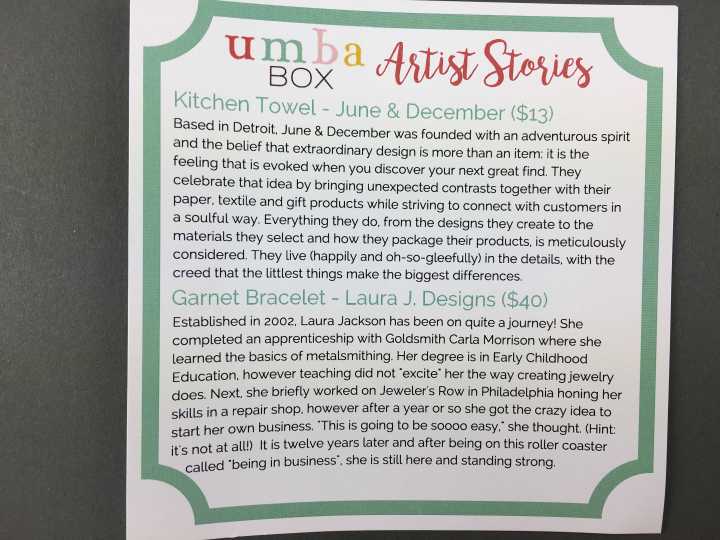 November 2016's Delight Box featured a kitchen towel and a bracelet.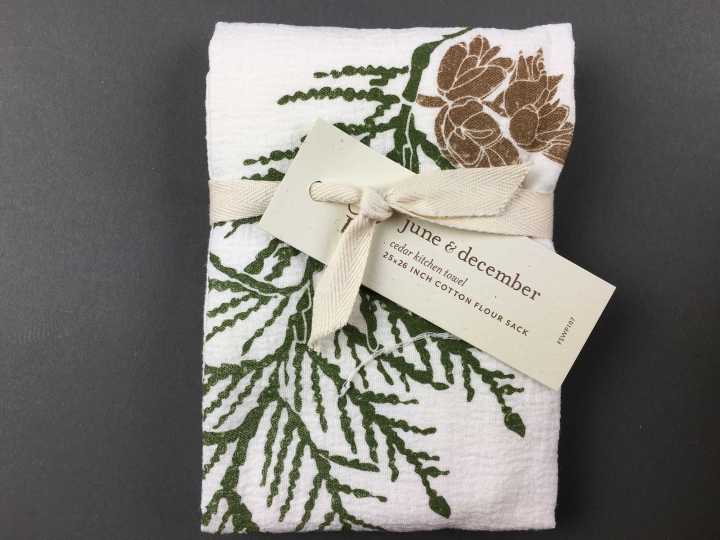 I loved June & December's Cedar Kitchen Towel ($13)! Individually screen printed by hand onto flour sack cotton, this unique towel is soft, absorbent and durable.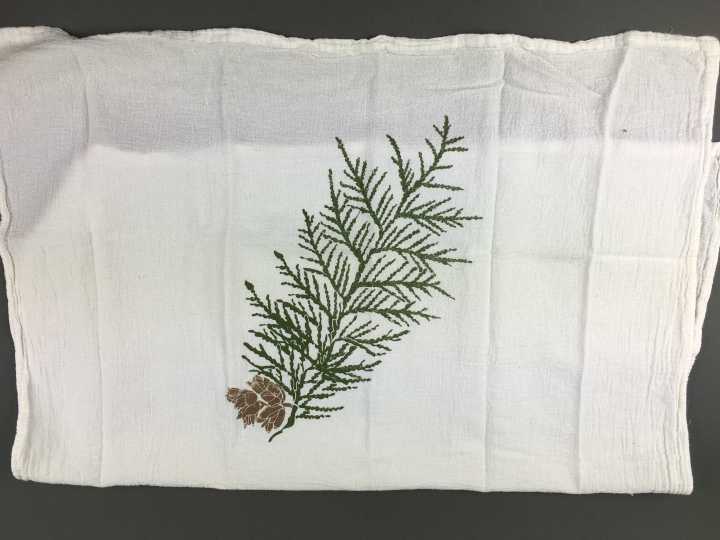 As an added bonus, it will look great inside my kitchen!
Laura J. Designs' Garnet Bracelet ($40) is very attractive. I love the simple clasp at the back and the contrast of the gold wire holding the garnets in place.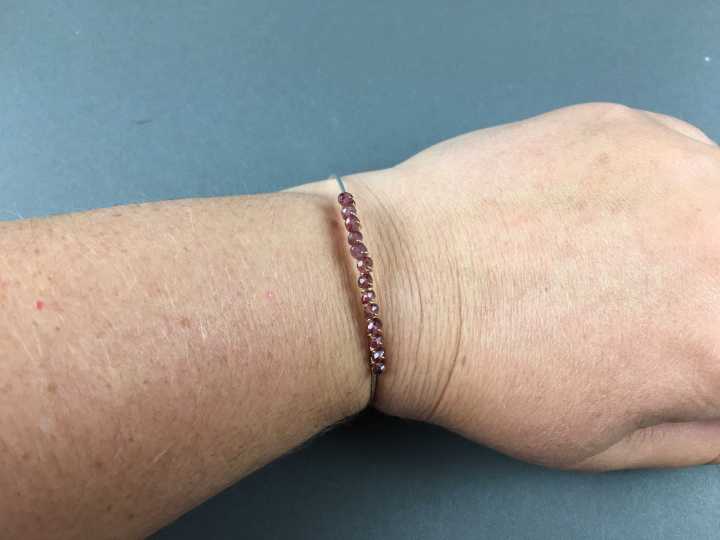 I only wish it were slightly larger (or at least more oblong) so that it would fit me better because I think it's gorgeous! I'm going to put this away for safe keeping so that I can gift it to my daughter once her wrist gets bigger.
I'm delighted with my third shipment of handmade goods from Umba Box! I'll put the kitchen towel to use immediately, and I'll save the bracelet for my daughter. I'm sure that once she grows into it, she'll love it. I can't wait to see what Umba Box sends me next month.
Do you subscribe to Umba Box? What has your favorite surprise been?