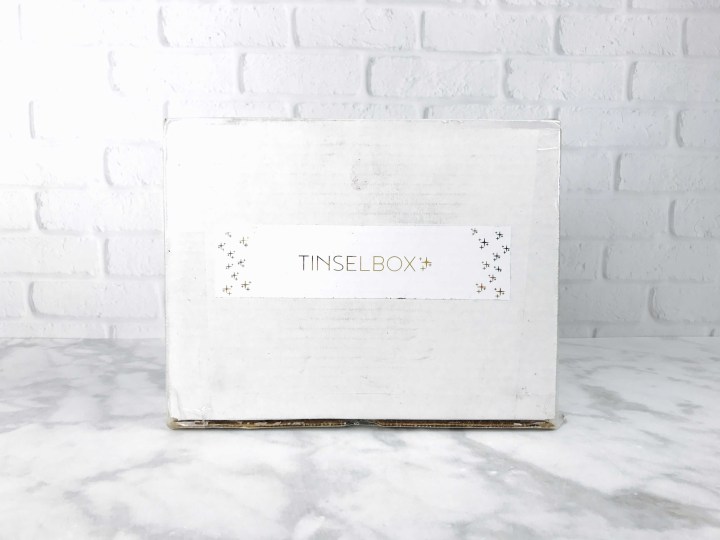 TINSELBOX is a bimonthly subscription delivering unique and often handcrafted ornaments and decorations for various holidays throughout the year.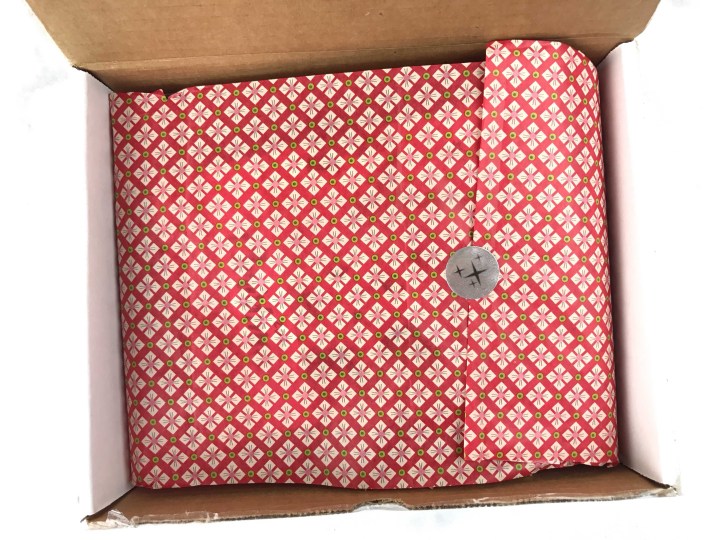 I love how festive this month's custom tissue paper is!
TIP: This box ALWAYS ships in plenty of time to prepare for the holiday.
DEAL: Get $5 off any monthly or one time Tinselbox. Use coupon code Hello5 .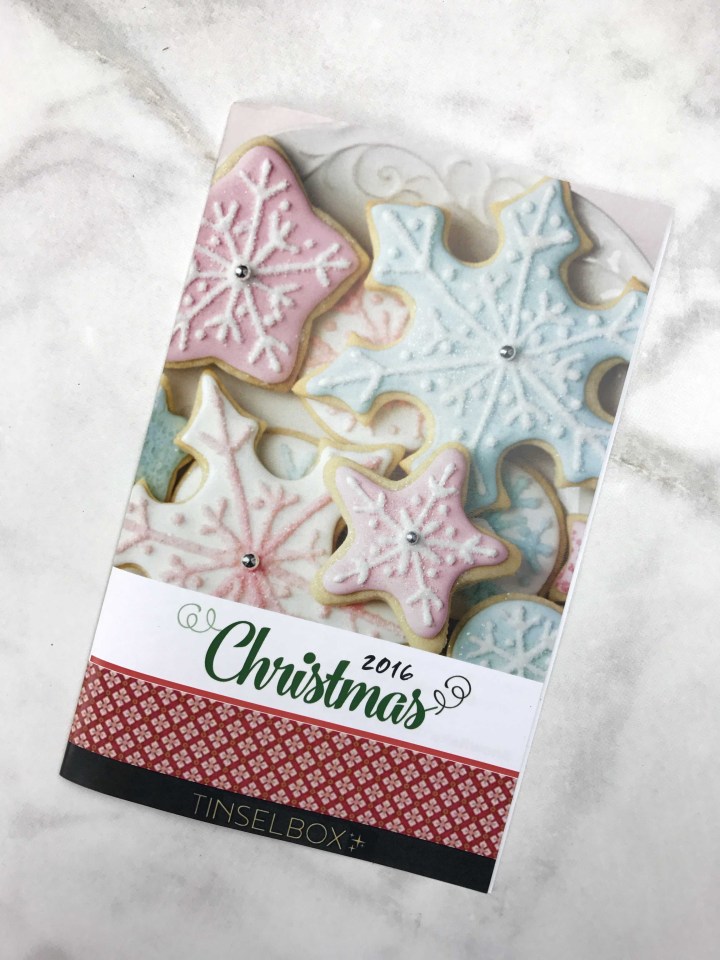 The theme for December is Christmas.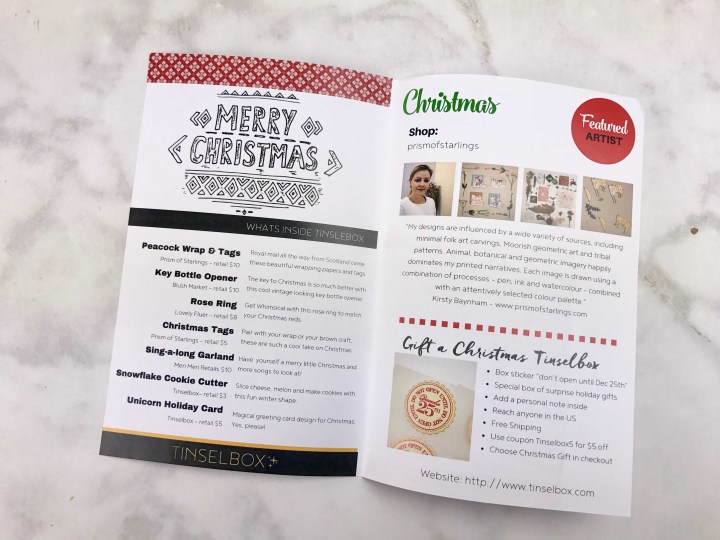 The information list has a bit of detail about each item in the box. A featured artist/shop is also presented in this edition, and this month, it's Prism of Starlings.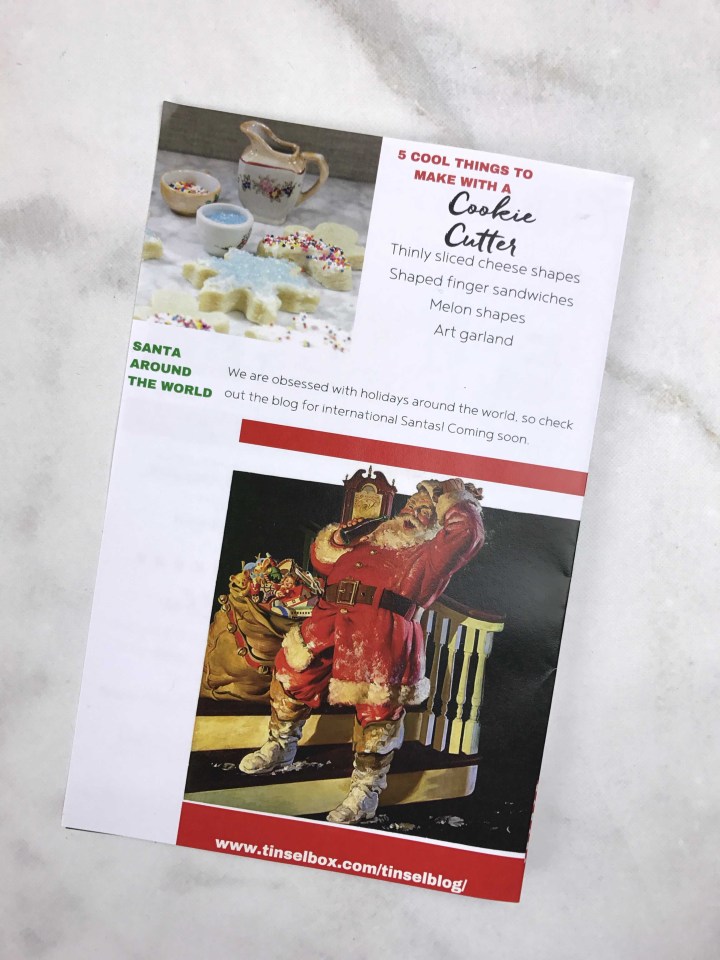 TINSELBOX teases its blog feature about the Santas around the world!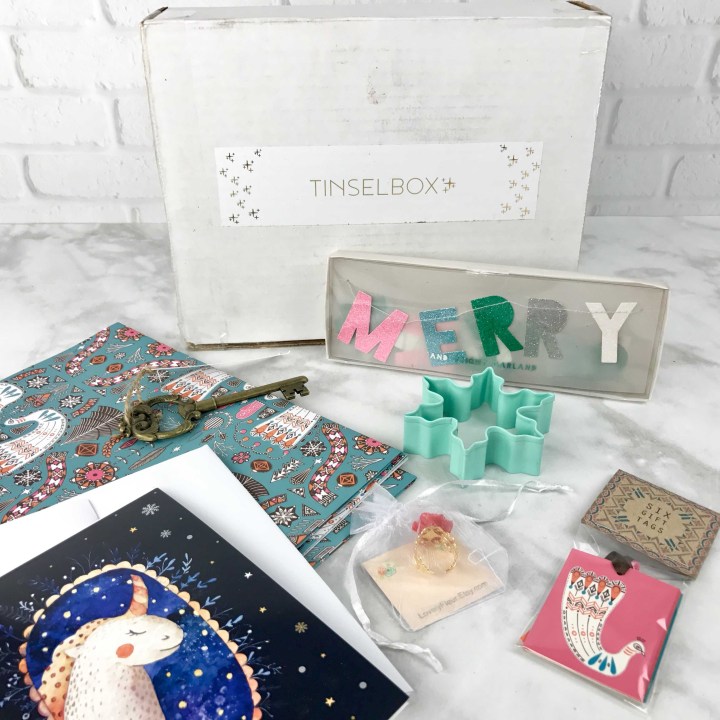 Merry Christmas! Everything in the box was designed to help celebrate gorgeously!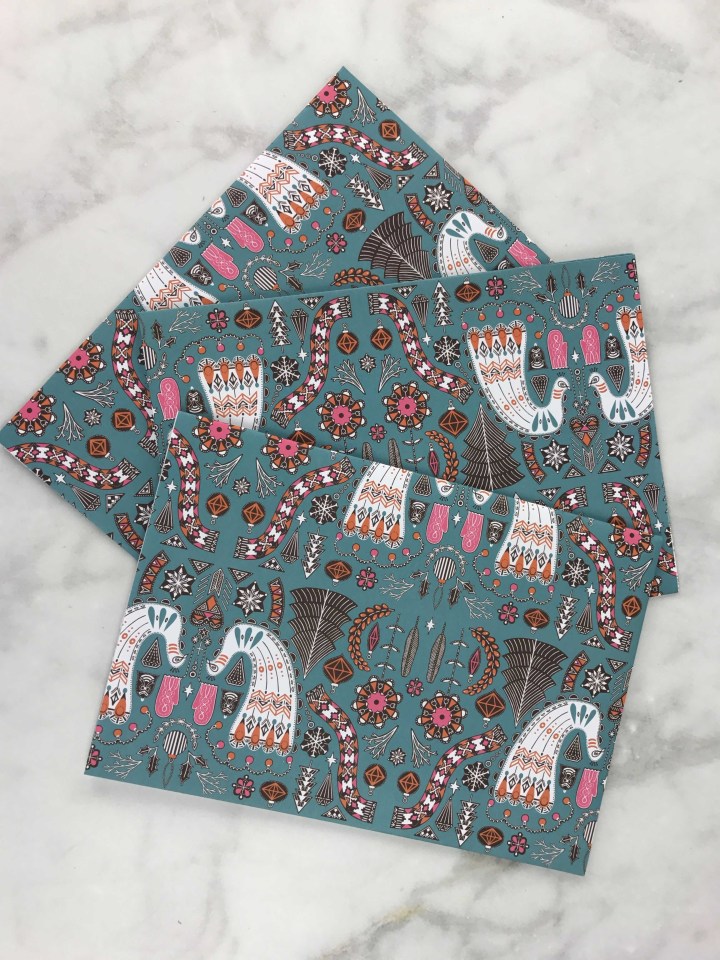 Prism of Starlings Peacock Wrap & Tags ($10) Three sheets of this stylized Peacock and Snowflake custom wrapping paper were included! It's great for wrapping gifts or you can use it for a holiday craft, binding a handmade book, or whatever you can think up!
The design is intricate and beautiful and features peacocks, winter tree branches, snowflakes, knitted woolen wares, fairy lights, and Christmas baubles, in a bright color scheme of teal, tangerine, magenta, and brown. I'm a big fan of alternative color schemes for the holidays so this tickled my fancy.
Prism of Starlings Christmas Tags ($5, $3.91 on Etsy) The matching gift tags came with!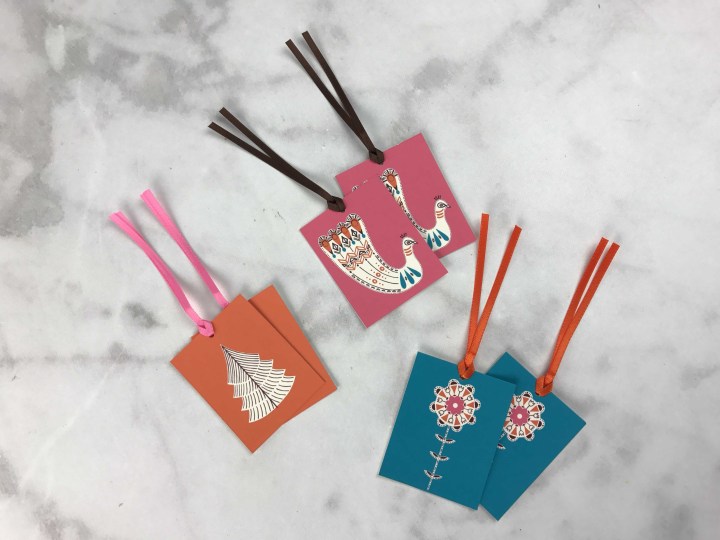 I'm all ready to wrap up some last minute gifts for friends and family! These are super cute! I'm really happy to have discovered this featured designer and will be following their shop!
Unicorn Holiday Card ($5) A serene unicorn is perfect for the holidays! They represent everything that's pure & right in the world. I'm going to write a special letter to my daughter and pair it with the Uni the Unicorn book I picked up for her!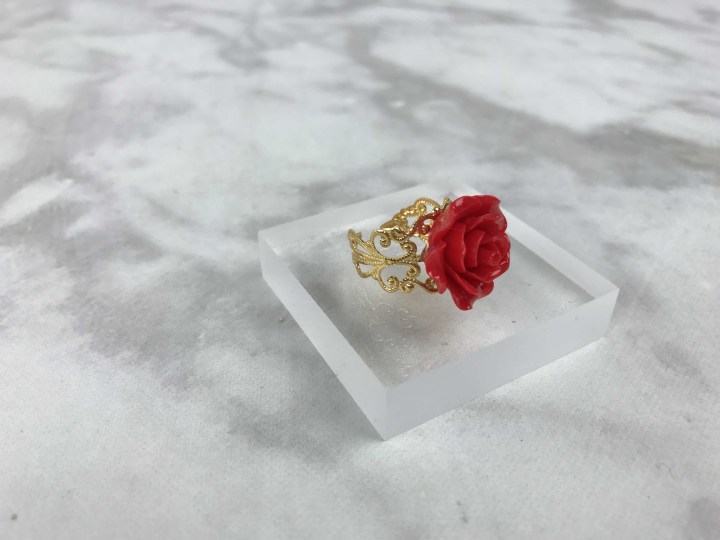 Lovely Fleur Rose Ring ($8) This is some fun alternative cocktail ring bling! I think the vintage look is fun and it adds a pop of red to a holiday outfit!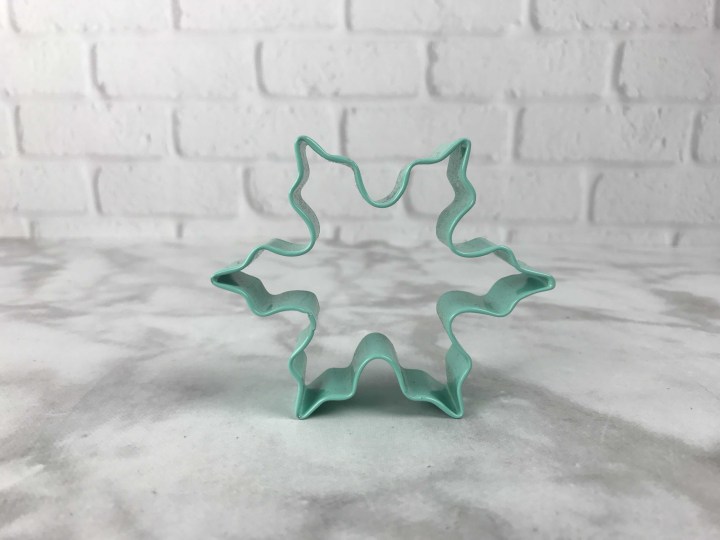 Snowflake Cookie Cutter ($3) Hooray for coated cookie cutters! The light teal color is super pretty for a snowflake but most importantly it makes excellent snowflake cookies. There's always some time for last minute holiday baking!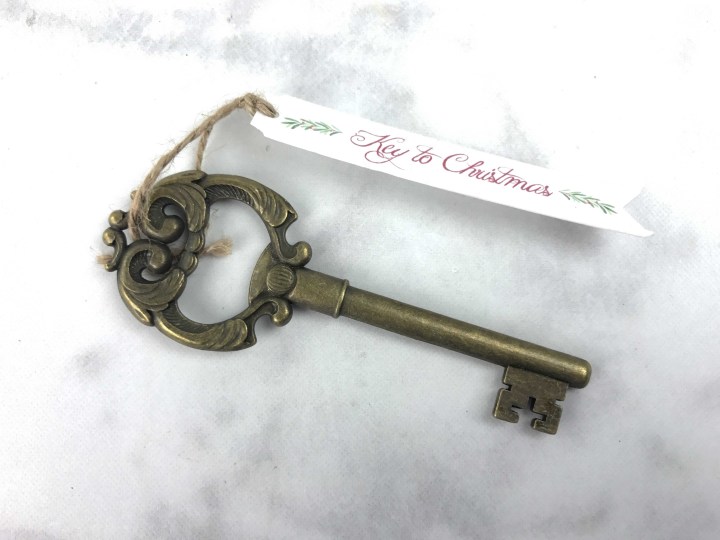 Blush Market Key Bottle Opener ($10, $3.45 on Etsy) Well, we thought this item was pretty magical! It's a bottle opener, which is great, but it's something we would have never thought of! Our 6-year-old is in. love. with. Christmas. In a serious way. His birthday is a week before Christmas and we will be boxing this up and gifting it to him. Y'all, I think he might cry.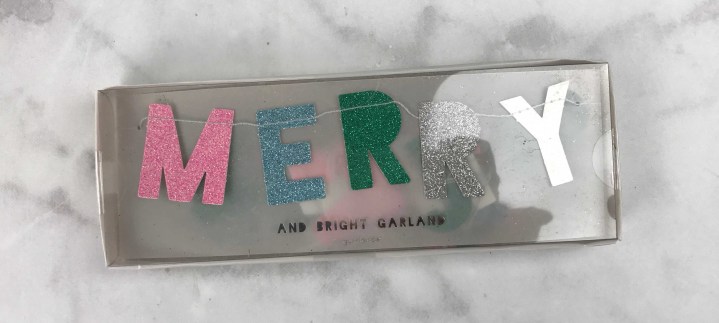 Meri Meri Merry Christmas Sing-A-Long Garland ($10) Time to decorate! Most shipments from Tinselbox include a fun garland – we scored a 3 in 1!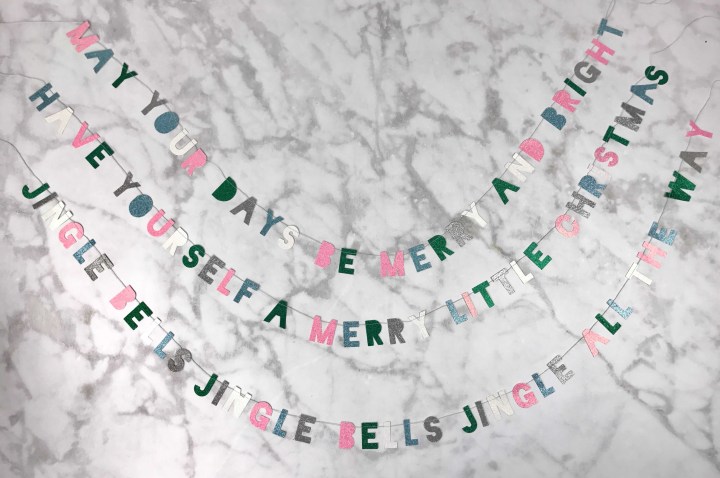 Some great Christmas tune verses! They always look fantastic on our mantel above the fireplace. We always think it's fun to have a quick holiday decoration!
TINSELBOX makes it so easy to class up the holidays – and quickly too! I really liked the muted tones they selected to theme the box on this month – my Christmas tree happens to have a soft blue and gold theme – it will all match perfectly in my home! When we opened this box I could immediately think of a use for every item, and that's what I want to see in a box like this – ready to deploy for holiday spirit!
What did you think of the TINSELBOX goodies this month?