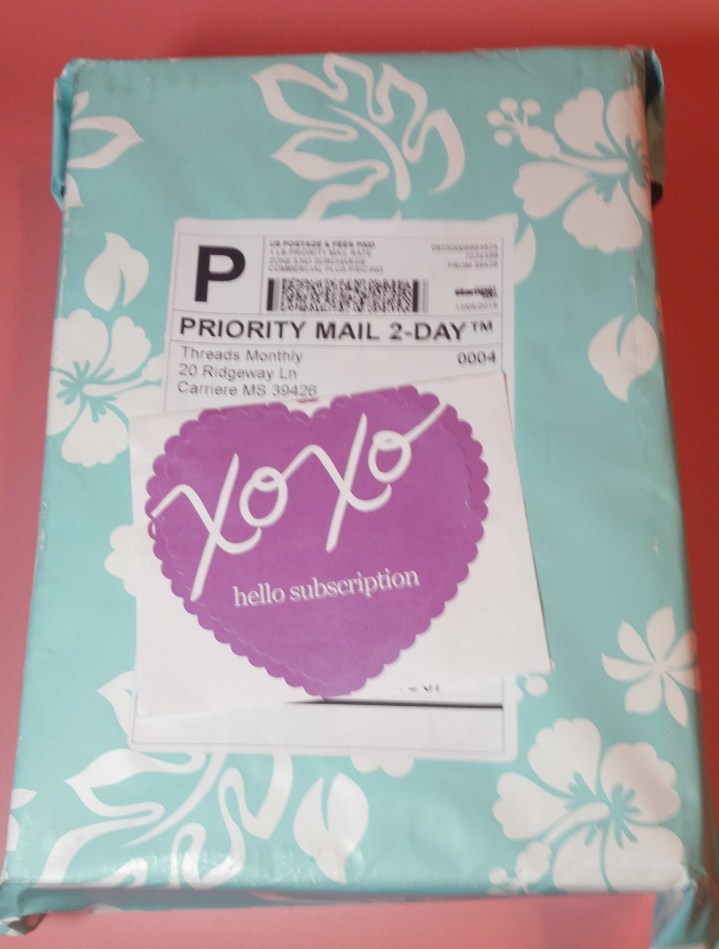 Threads Monthly is a subscription box for "women who love clothing and accessories." Each month promises one t-shirt, one or two pieces of jewelry, and a themed accessory, all for $20 a month. I reviewed this box with the help of my budding fashionista daughters, aged 14 and 11. The box is aimed at women, but my girls wear adult clothes and the items in the package were perfect for tweens, teens, and grown-ups too. This month's box brought another round of really fun, fashionable items!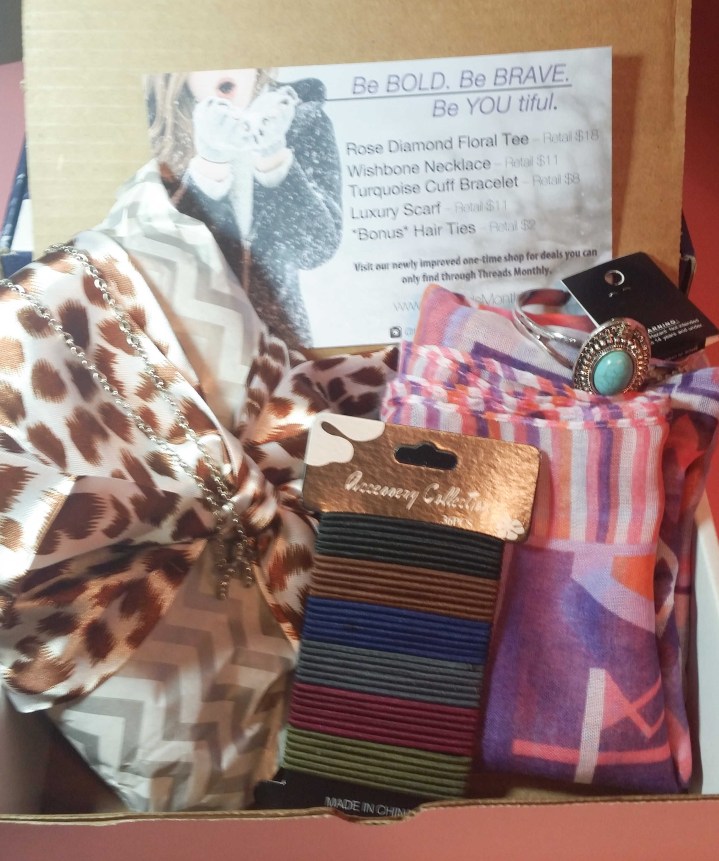 Here's a peek at everything in this month's box!
DEAL: Save 20% with coupon code HELLO.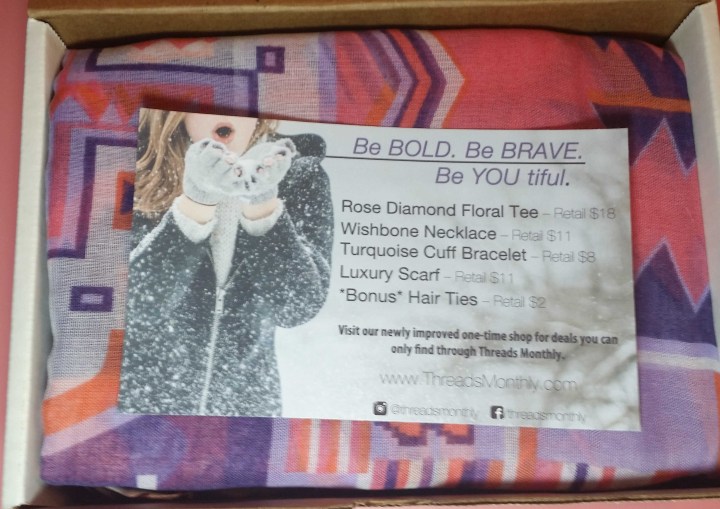 Here's what we saw when we first opened the box. The enclosed card provides a list of items, as well as the suggested retail price for each. The card also provides the theme for the box – Be Bold. Be Brave. Be You tiful!  This theme is perfect – all of the items in the box are bold & beautiful. Let's see what we got!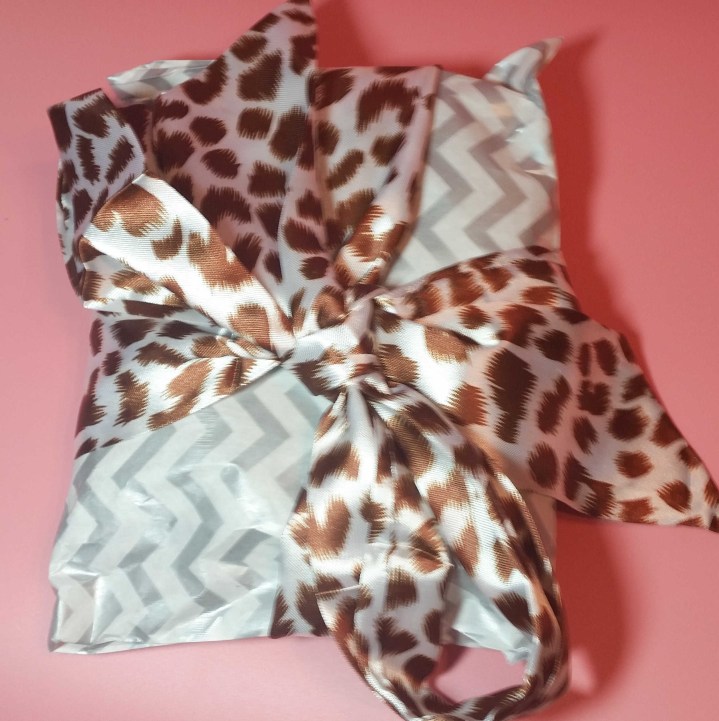 Some extra fun for the holiday – the items often come in cute chevron print paper bags… but this month, the shirt came "wrapped" in the usual chevron bag, tied up with this silky animal print ribbon. Definitely a brave and bold print – plus an extra bonus, as this ribbon is nice enough to use as a hair bow or short scarf.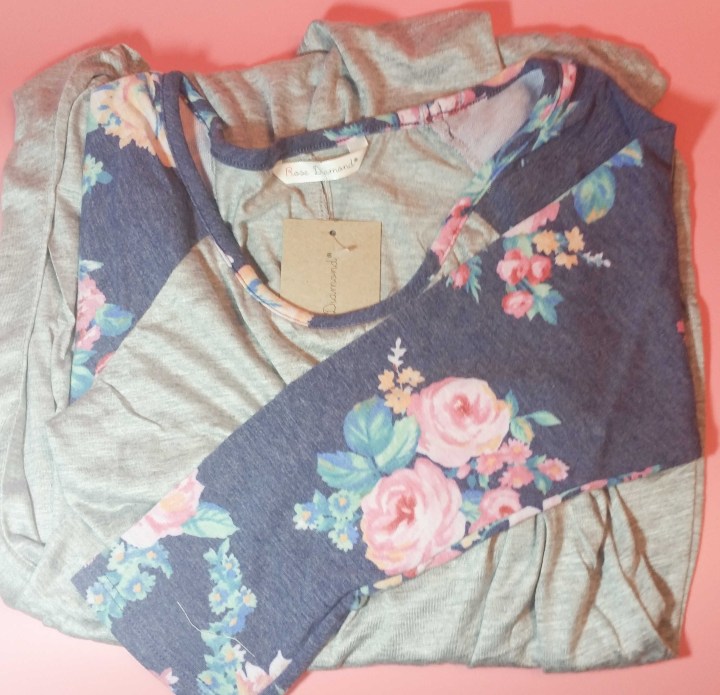 The Shirt ($18): This shirt is so fun! It's a heather gray baseball shirt with floral print sleeves – absolutely adorable.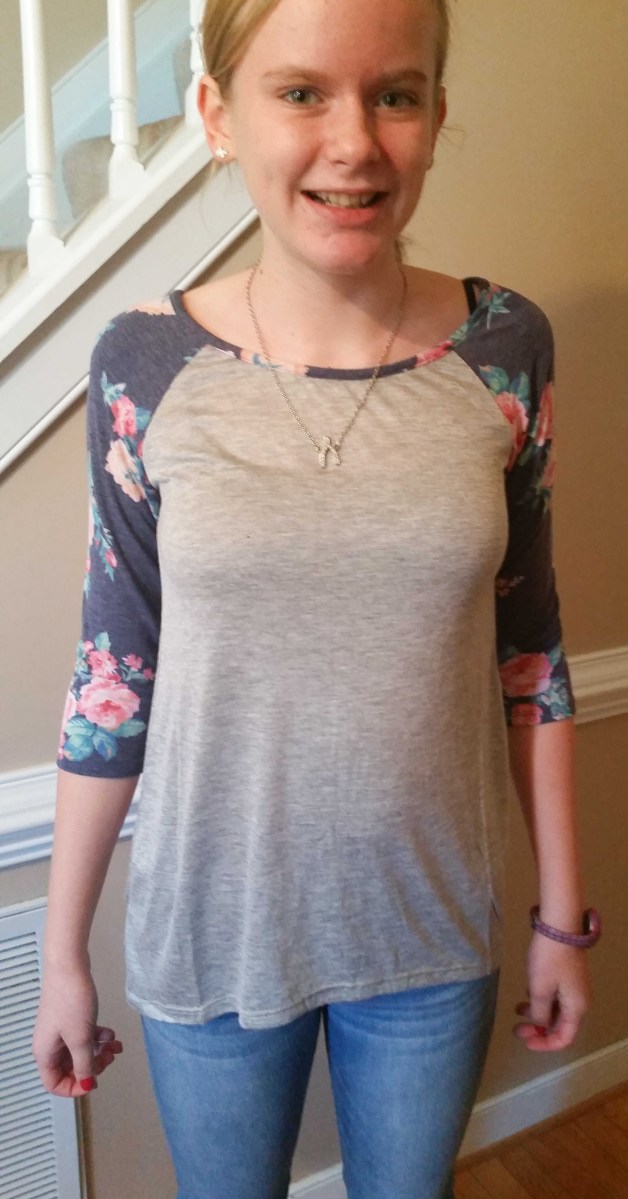 And speaking of adorable, here is my younger daughter modeling the shirt. She loves all things floral, so she was super happy to see this month's shirt. (She's also wearing the wishbone necklace – more details on the necklace below!)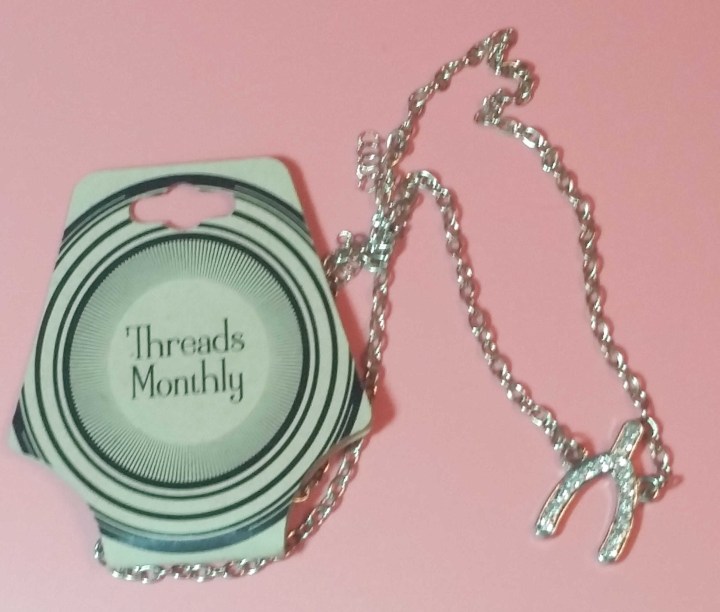 Jewelry #1 – Wishbone Necklace: Super cute – this little necklace has a sparkly wishbone pendant!
And here's my daughter modeling this too. The chain length is medium – a great length for this type of necklace – so cute!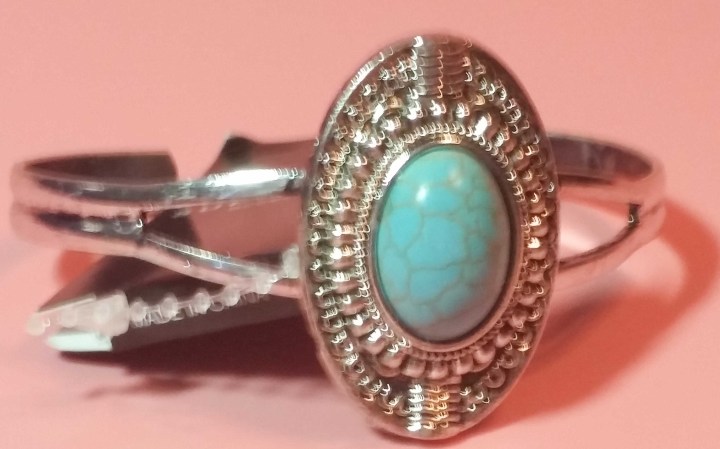 Jewelry #2 – Turquoise Cuff Bracelet ($8): This bracelet is amazing – totally trendy, and definitely bold & beautiful. This piece is just stunning to wear.
Here's my older daughter modeling the bracelet. All three of us loved this piece – I wore it this past weekend, but I'm pretty sure that one of my daughters has taken it to wear to school this week.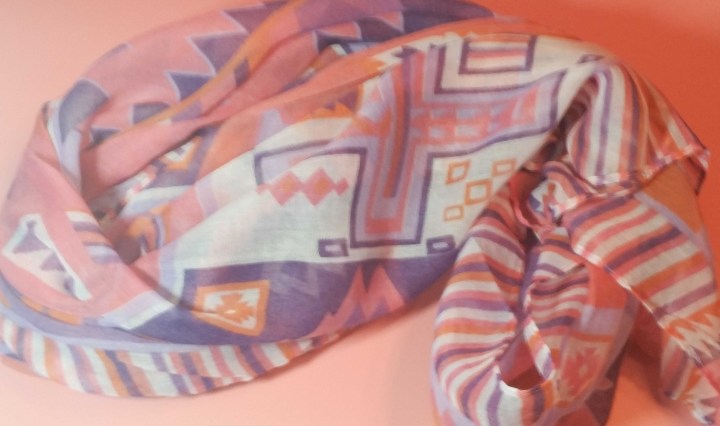 Accessory – Scarf ($11): This scarf is so pretty – the colors are very pretty! Coral, orange, purple! And the geometric pattern is very bold.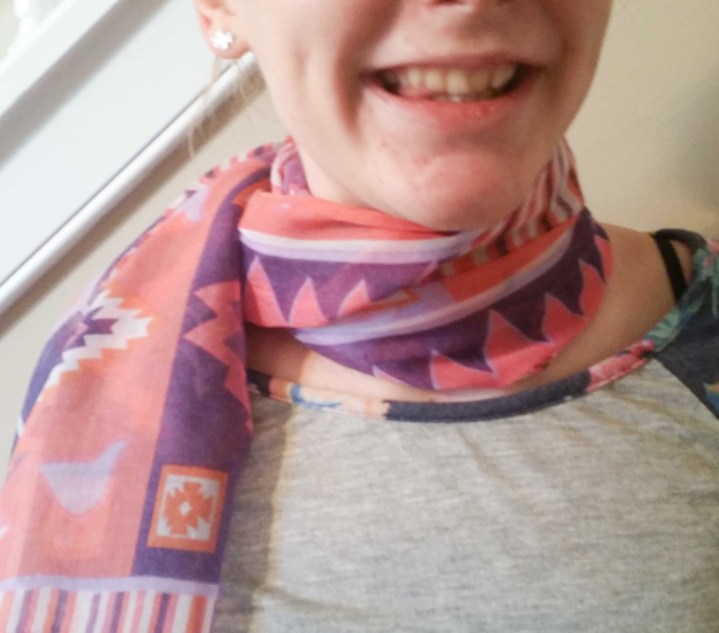 Yeah, we probably wouldn't wear the scarf with the floral shirt, but anyway, here's the scarf in action.  So pretty!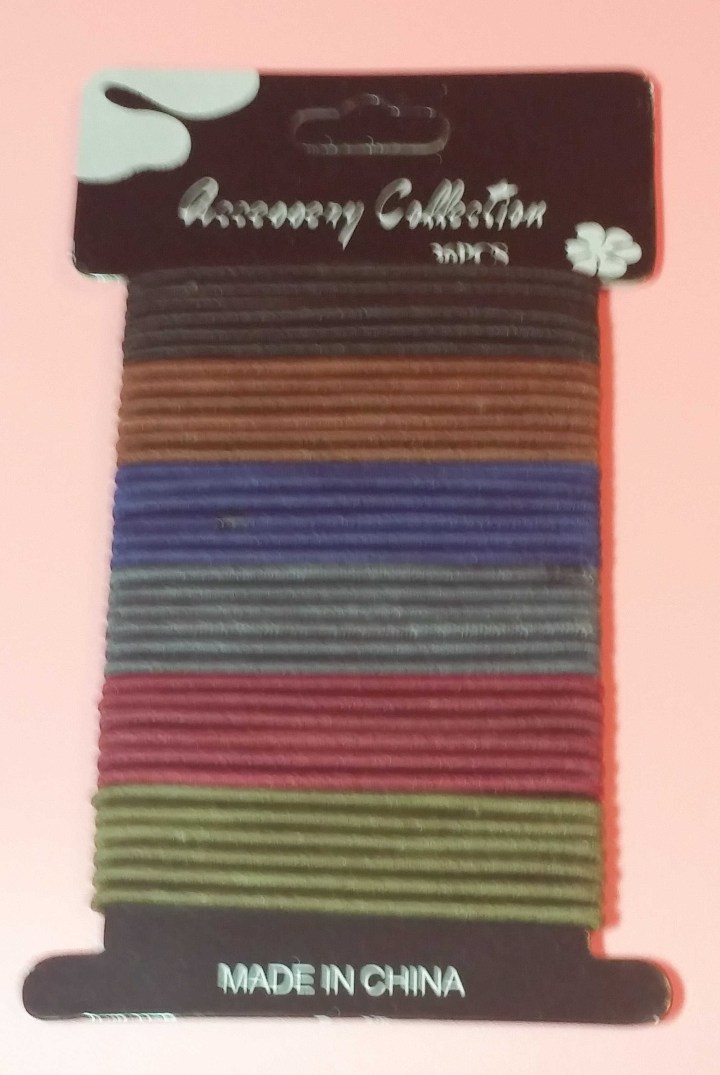 Bonus – Hair Ties ($2): Honestly, we can never have enough of these in our house. Both of my daughters have long hair and are super athletic, so ponytails are the hair-do of choice. And, as any woman knows, you can never find a hair tie when you need one… which is why I often have one around my wrist. At least then I can find one! Anyway, this bonus item will get a ton of use from us… at least until we lose them all!
This month's box from Threads Monthly was great. We will definitely make good use of all of the items. We didn't love last month's box as much, but that's one great thing about Threads Monthly – they provide great variety. Every month brings different things – plus there's good variety even within the boxes. For example, the wishbone necklace is a little more sedate and understated, while the turquoise cuff is a big, bold statement piece. This box is great for grownups, teens, and tweens that can wear adult sizes – adult S-XL are available, subject to inventory. We love this box!
What did you think about Threads Monthly?