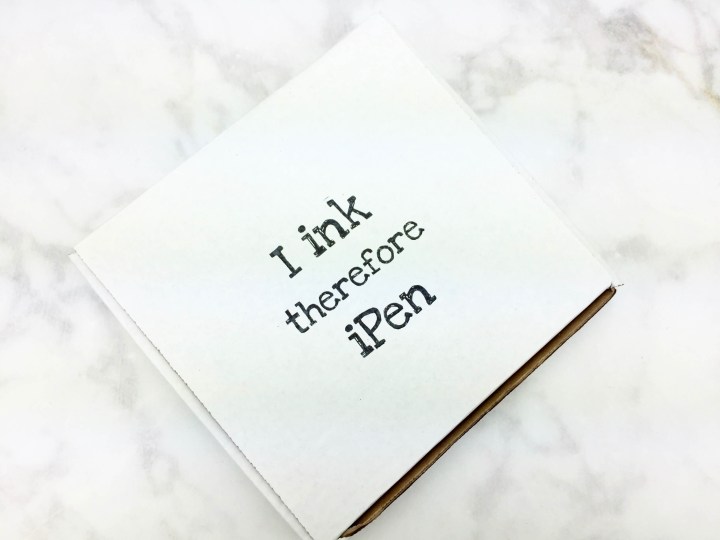 The iPen Box is a monthly subscription box that offers varieties of pens, paper, and inks every month, delivered straight to your door. For only $30.00 per month, you'll get 6-9 new, unusual, cool, and innovative pens and paper products based on a monthly theme in every box.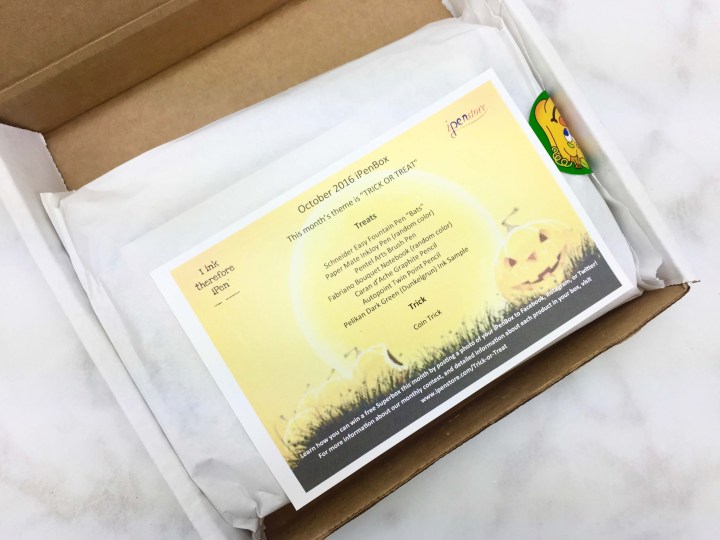 This month's theme was 'Trick or Treat' and the curators did a fantastic job of selecting unique items to creatively go along with it. The information card gives you a list of all the items inside the box.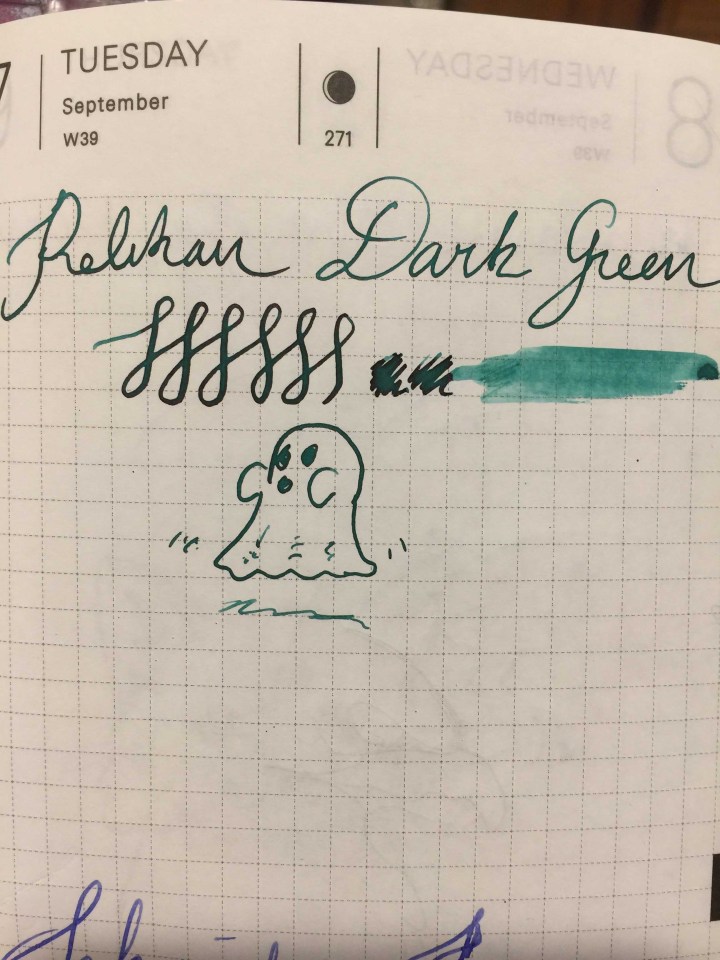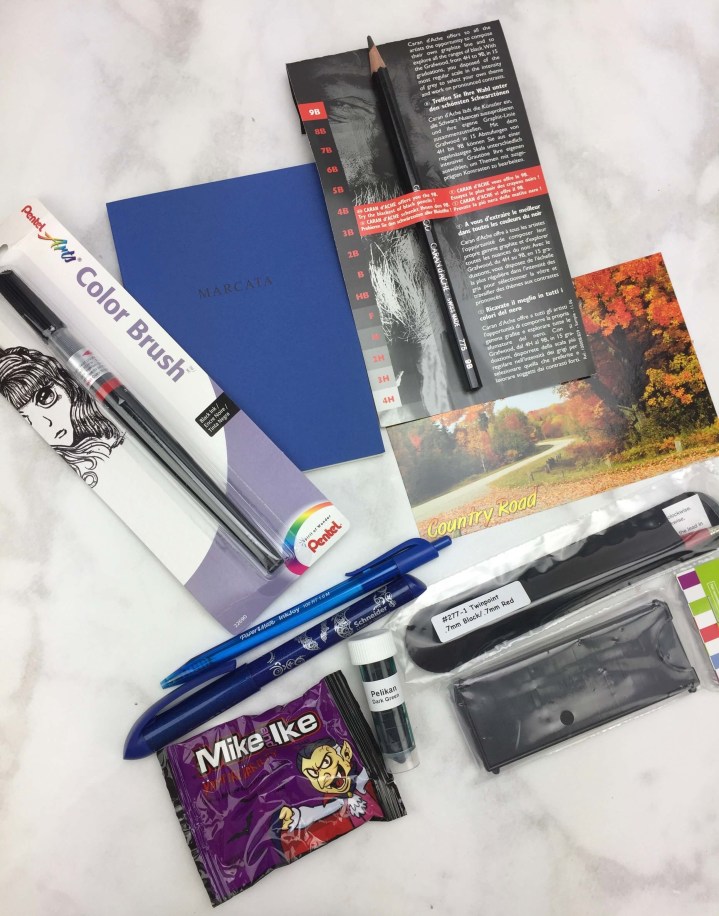 Everything in my iPen Box!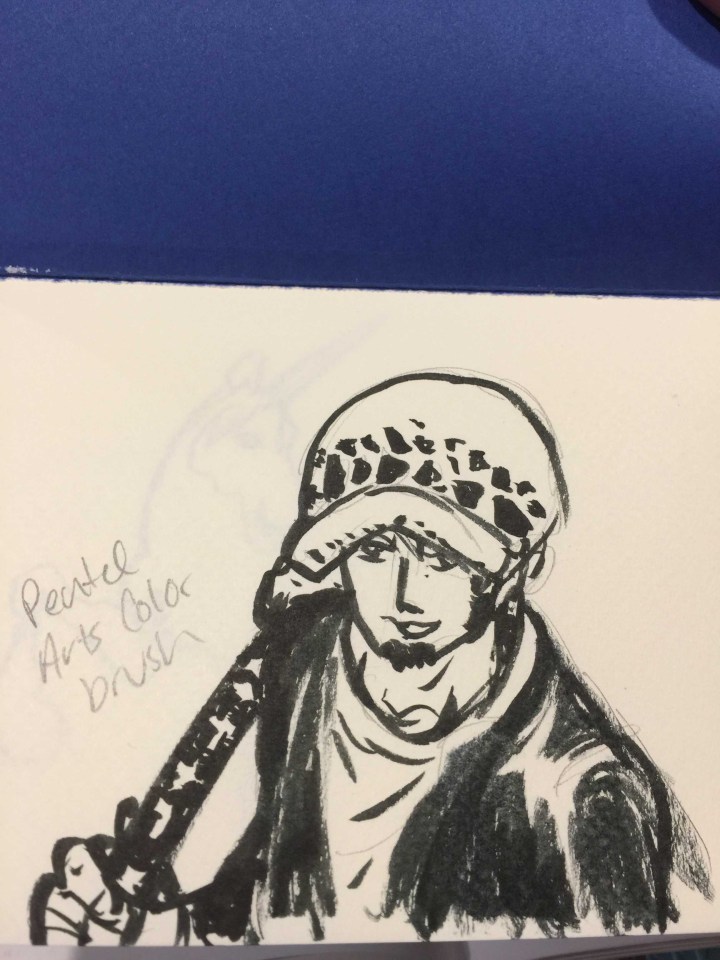 Country Road Post Card. The card is just perfect for the season.
Fabriano Bouquet Notebook. Our notebook ended up being blue (yay!!!) and the paper was absolutely wonderful to doodle on! The 95 weight paper took ink and charcoal like a champ and the surface was very pleasing. Use it for whatever your heart desires, but please do draw on it – it's wonderful!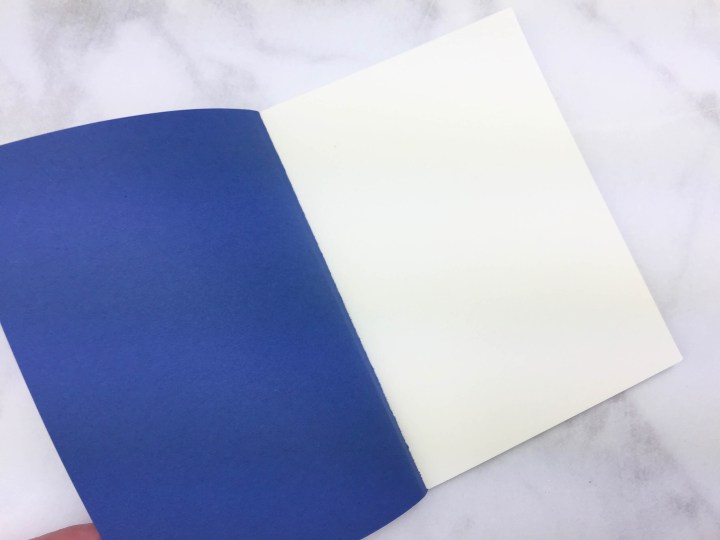 My only complaint is that it is bound basically like a tablet of paper which makes it difficult to open and stay open.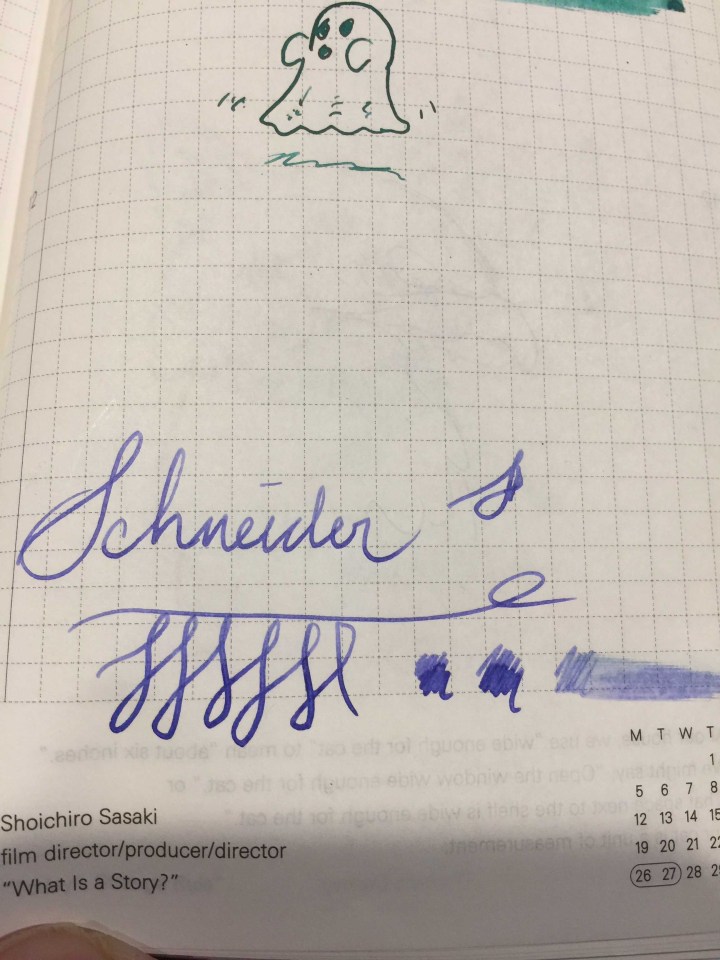 Autopoint Twin Point Pencil ($14.54). Two colors of lead are better than one! The Autopoint pencil features typical lead and at the other end, sports red lead.
Paper Mate Inkjoy Pen ($0.49). Pull the small plastic tip protecting the rollerball and you've got yourself a great pen!
Schneider Easy Fountain Pen "Bats." The fun bat design on this fountain pen by Schneider compliments this month's spooky theme.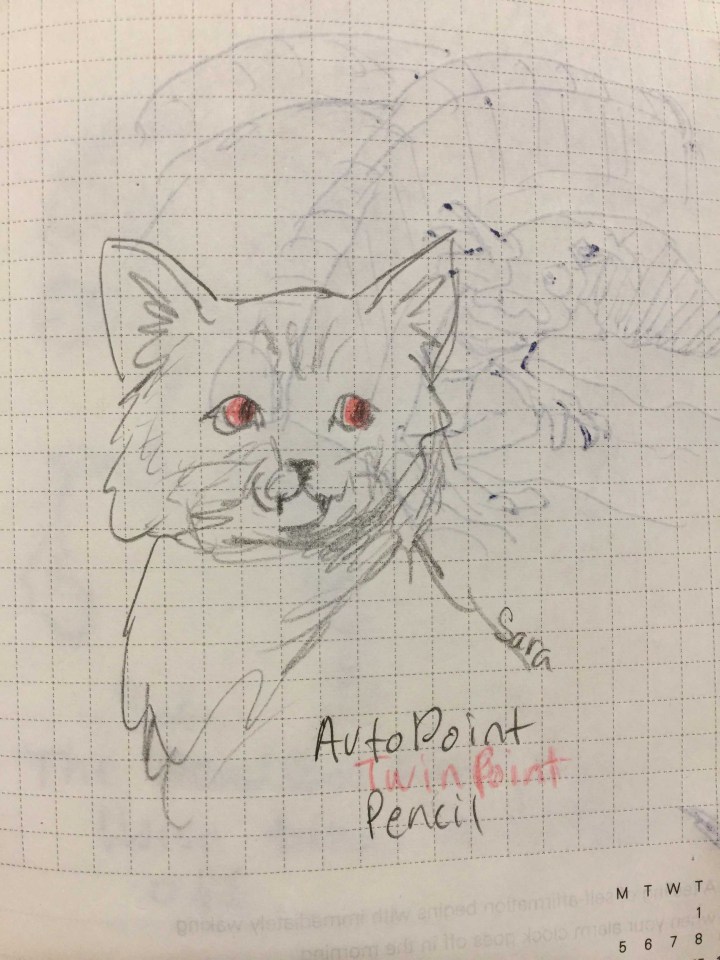 Switching back and forth between colors is convenient, allowing for easy variations in technical drawing and sketching alike.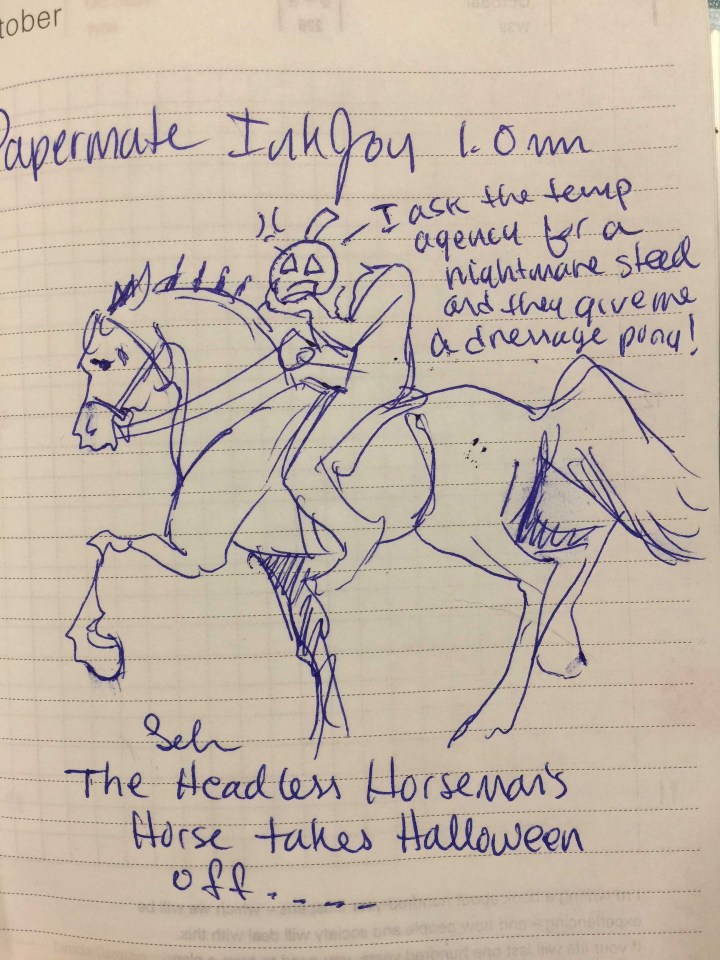 Our pen was blue and put down a strong line that wasn't too bold for everyday use. Who knew everyday ballpoints could be so nice?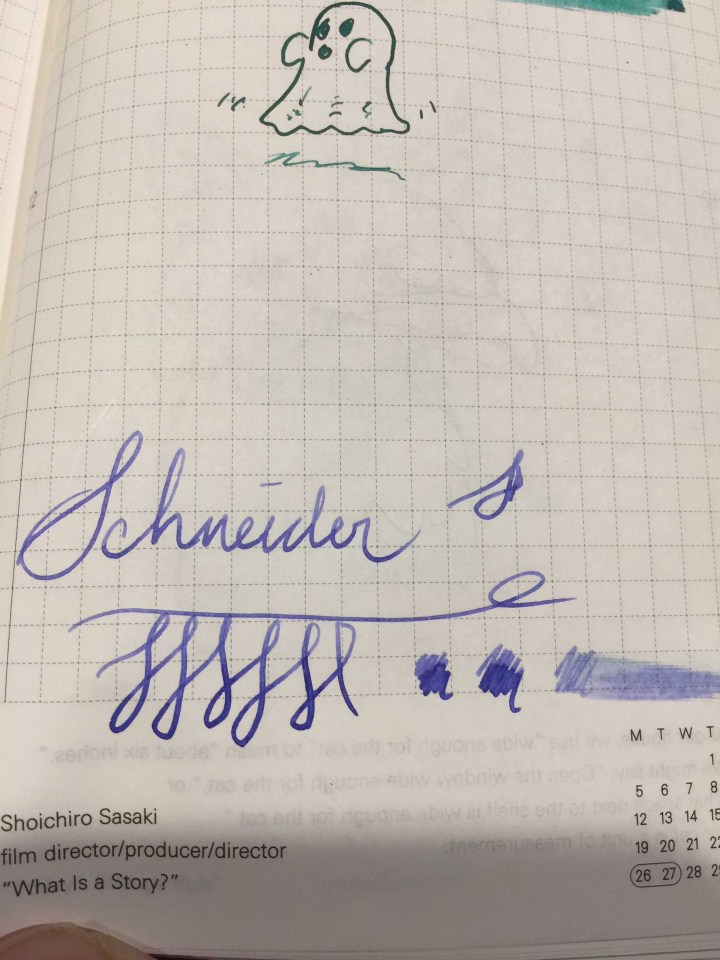 I did experience a bit of a 'trick' getting this pen started, but once I did, it proved to be a good writer. The line was thick without being too juicy and a bit of careful pressure produced some line variation.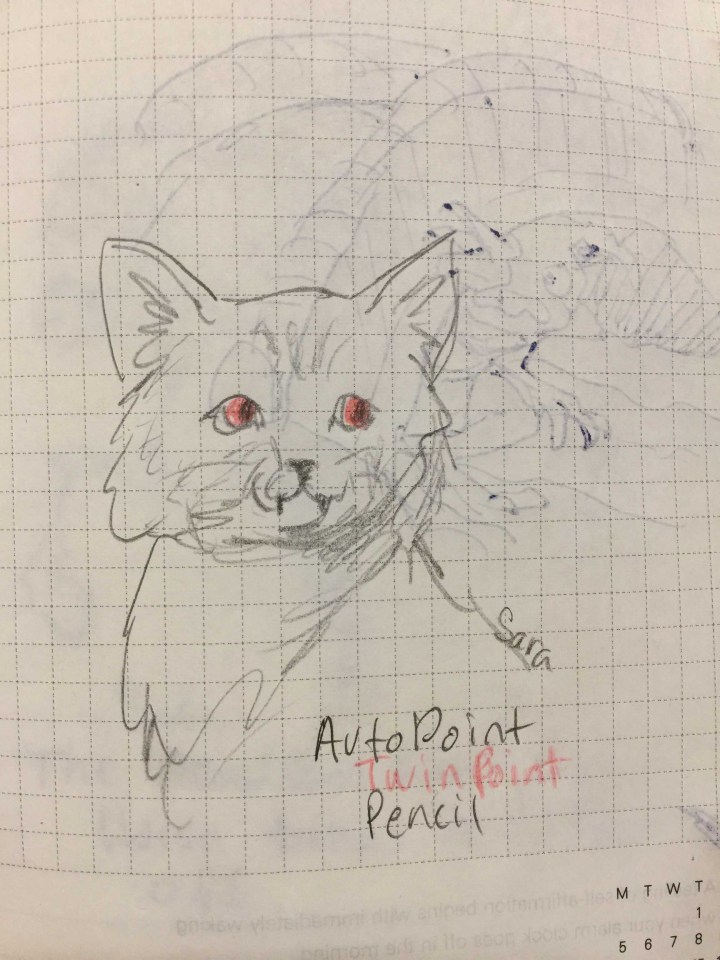 Pentel Arts Brush Pen ($8.39). These subscription boxes are great because you end up trying something that you probably had never used or even wanted to use before. This was the case with the Pentel brush pen for me; however, it immediately turned into a very pleasing addition to my art repertoire.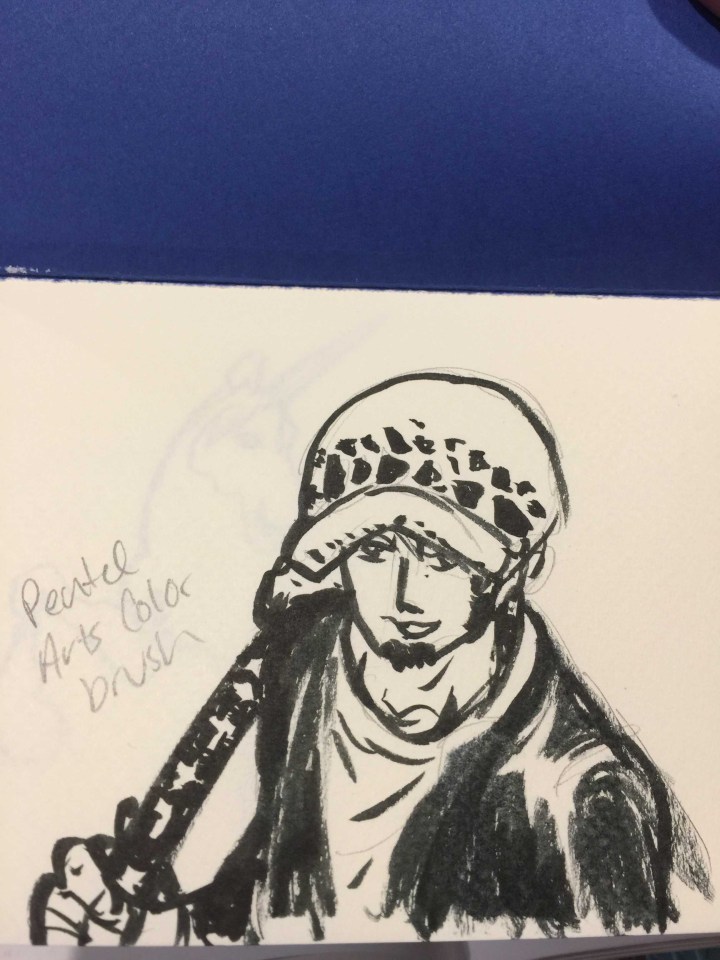 After following the package directions to release the ink from the reservoir and allowing the brush tip to become fully saturated, I found the brush to be very responsive to line variation and the ink color to be bold. Drawing with it was very nice – this is probably my favorite item in the box.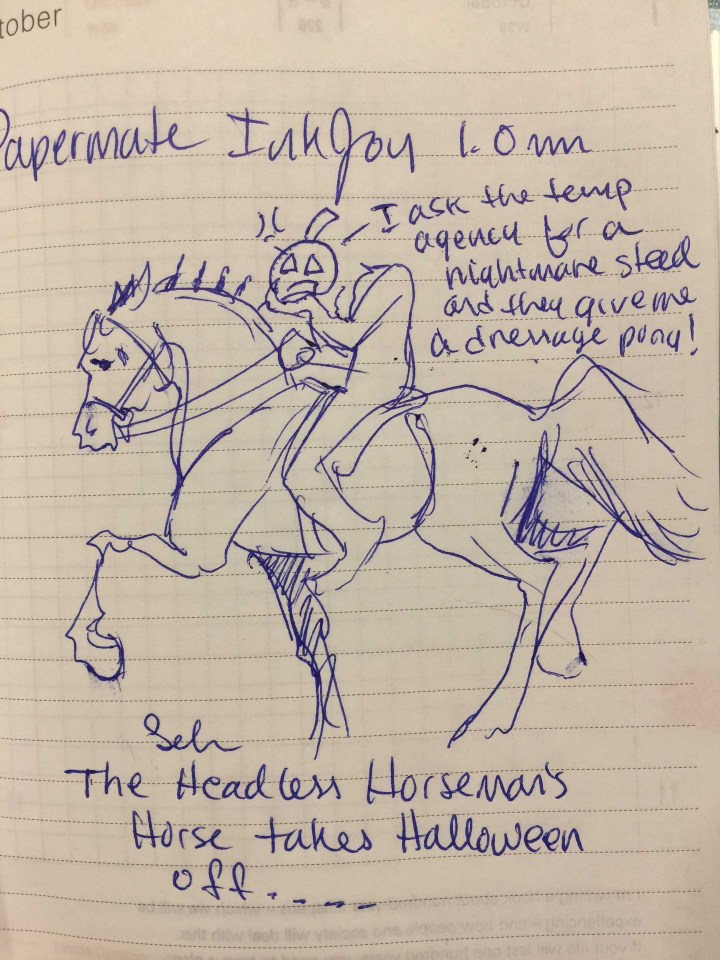 Caran d'Ache Graphite Pencil ($8.86). Caran d'Ache is a huge name in art supplies and this pencil didn't disappoint. Ours was a buttery soft 9B lead pencil that performed beautifully on the Fabriano notebook.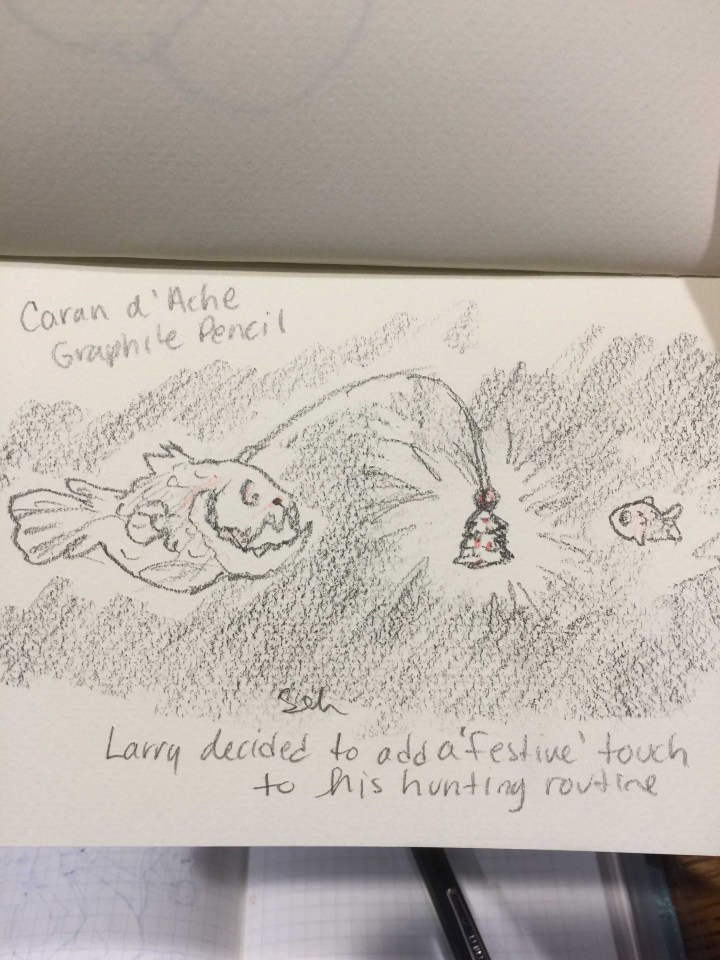 Great for sketching, this pencil gives you an almost brush like performance to your art.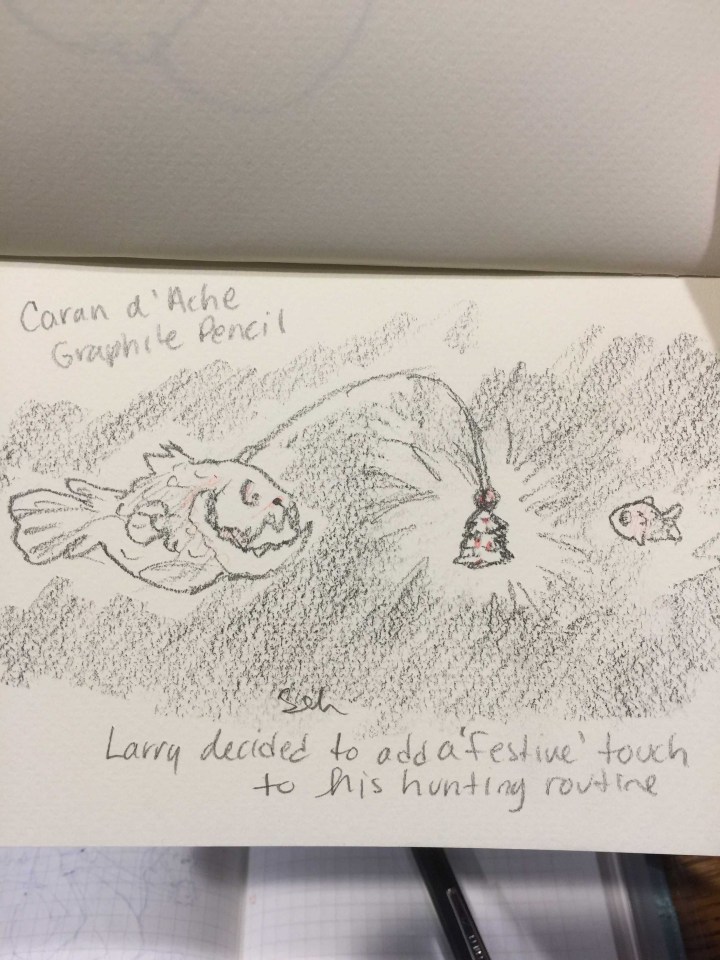 Pelikan Dark Green (Dunkelgrun) Ink Sample. This stunning green is a great choice for Halloween and for ink aficionados as well.
It performed well on Tomoe paper and showed some red sheen.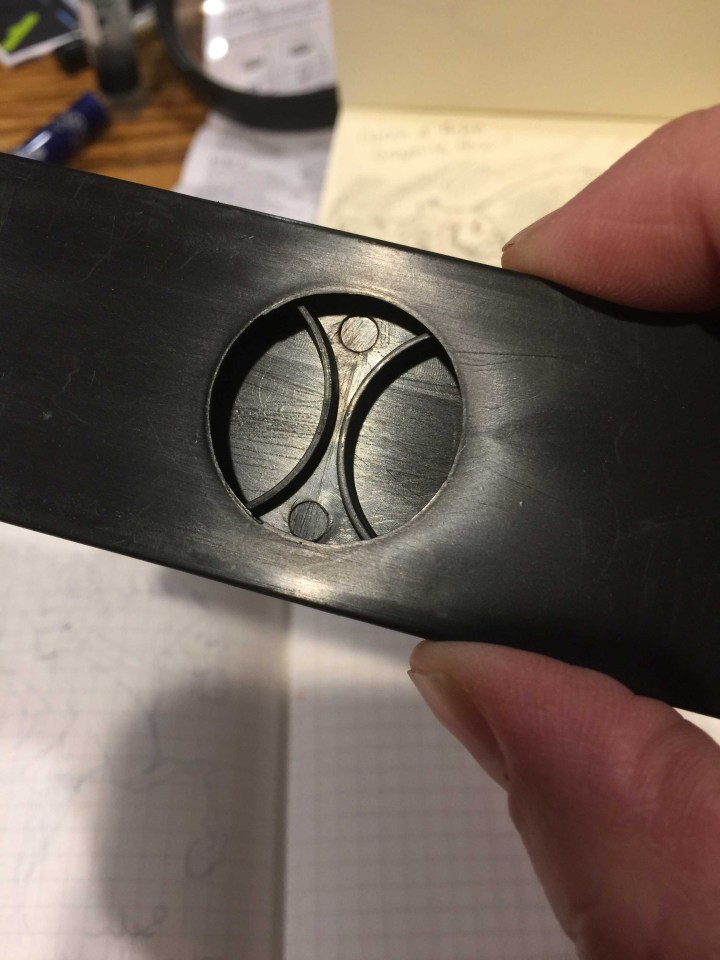 Coin Trick. What is trick or treat without a solid trick? iPen box has you covered with one of the oldest kid's toys around- the coin trick. The box seems to make a coin disappear, but the secret is revealed quite easily upon further inspection!
What did you think of The iPen Box?