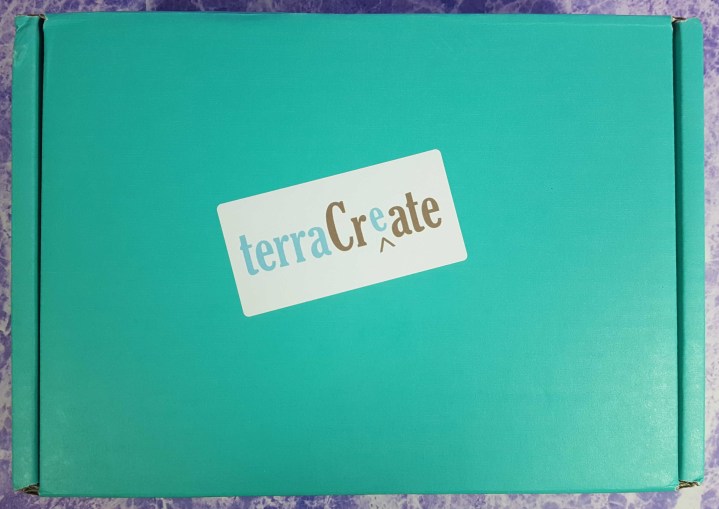 TerraCrate is a monthly subscription box from Narwhal Natural for 8-12 year old kids and tweens who love arts and crafts, as well as the outdoors. For only $34.00 per month, your child receive will a box of supplies and a learning module based on a monthly theme inspired by nature.  Since I'm an avid crafter and my boys are always wanting to help and/or make their own crafts this is the perfect subscription for us.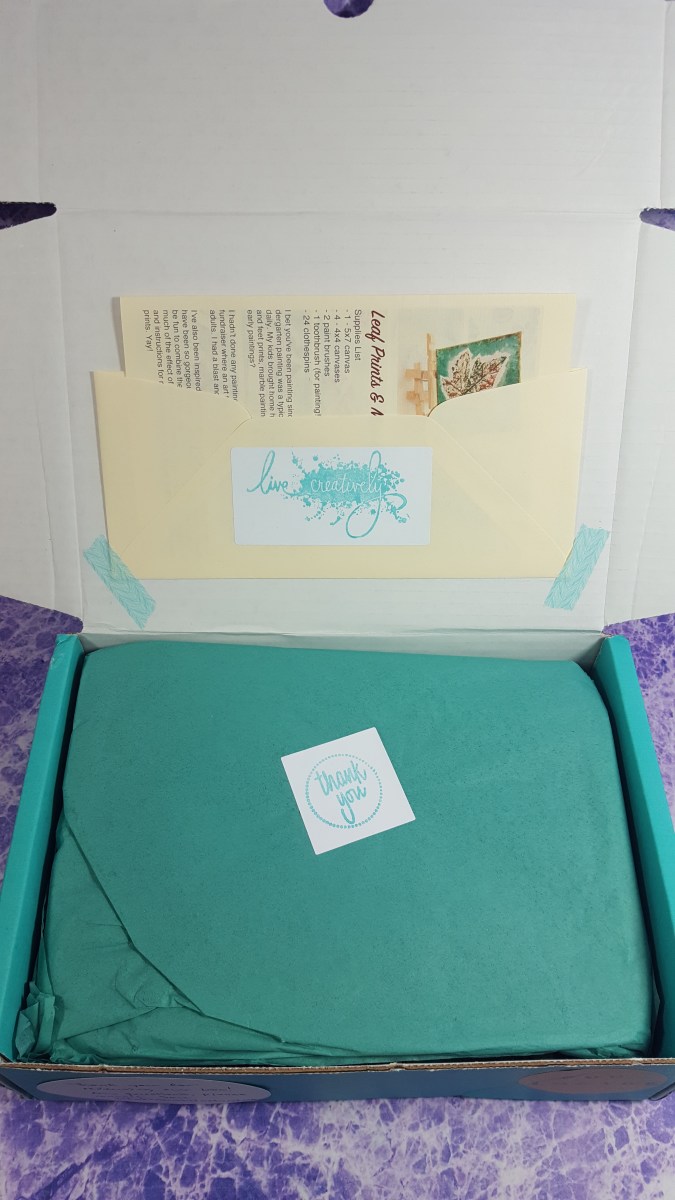 First look and the box is beautiful. There is matching tissue paper around all the supplies and the instructions are stuck to the lid so they are easy to find.  I also love the stamped live creatively. It is gorgeous and I would love to have that stamp itself added to my collection.
Everything that came in this months box to make some Leaf Prints and art easels.
DEAL: Get 15% off on your 1st month of month-to-month subscription or pre-paid quarterly subscription. Use coupon code HELLOTC16.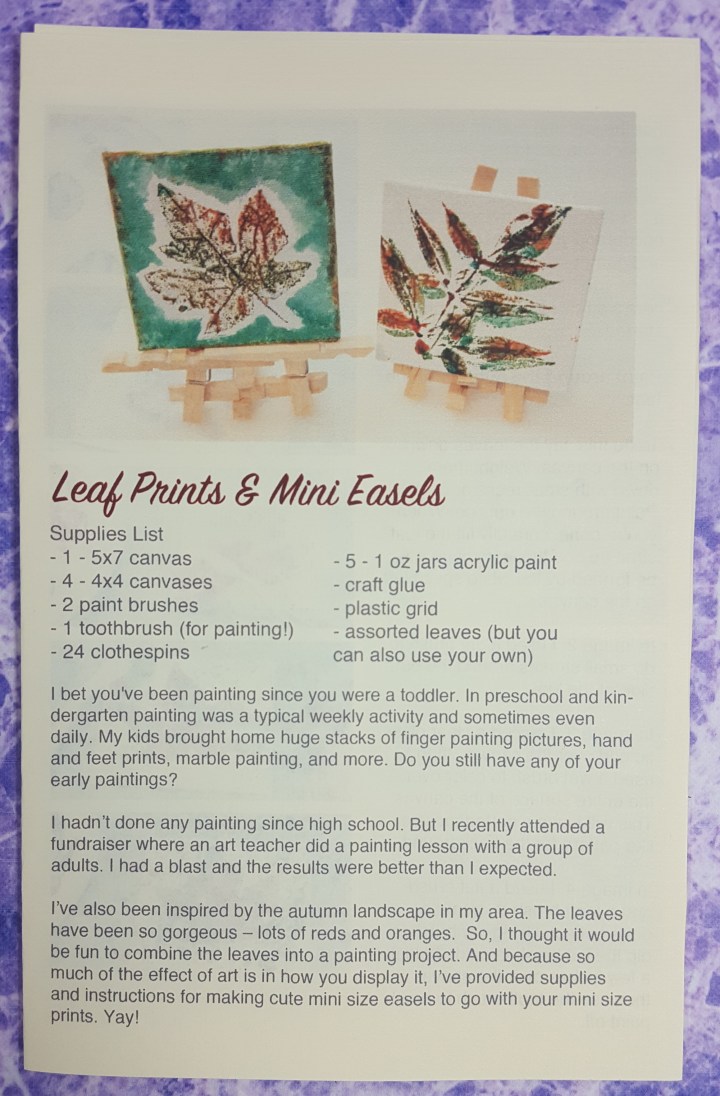 The instructions are in a really nice fold out pamphlet. The front has a note talking about the idea behind this months theme and listing all the included supplies.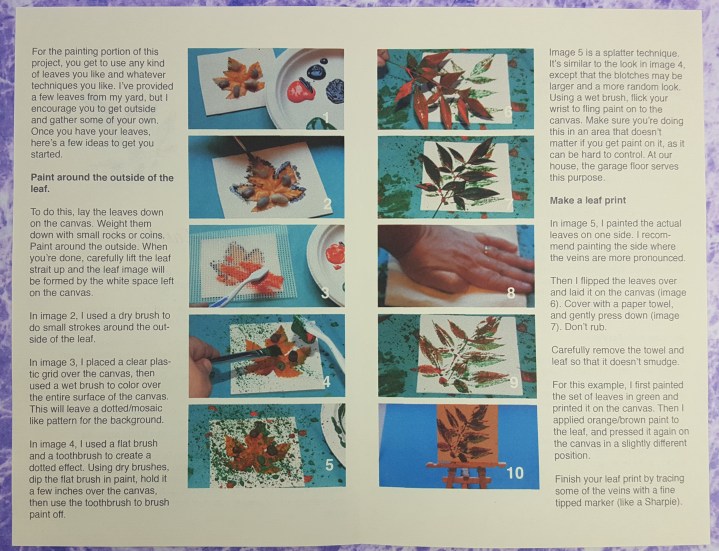 The instructions are laid out well and with this project give some different ideas and things to try out. Since art is interpretive this is perfect since there are so many ways to create different looks.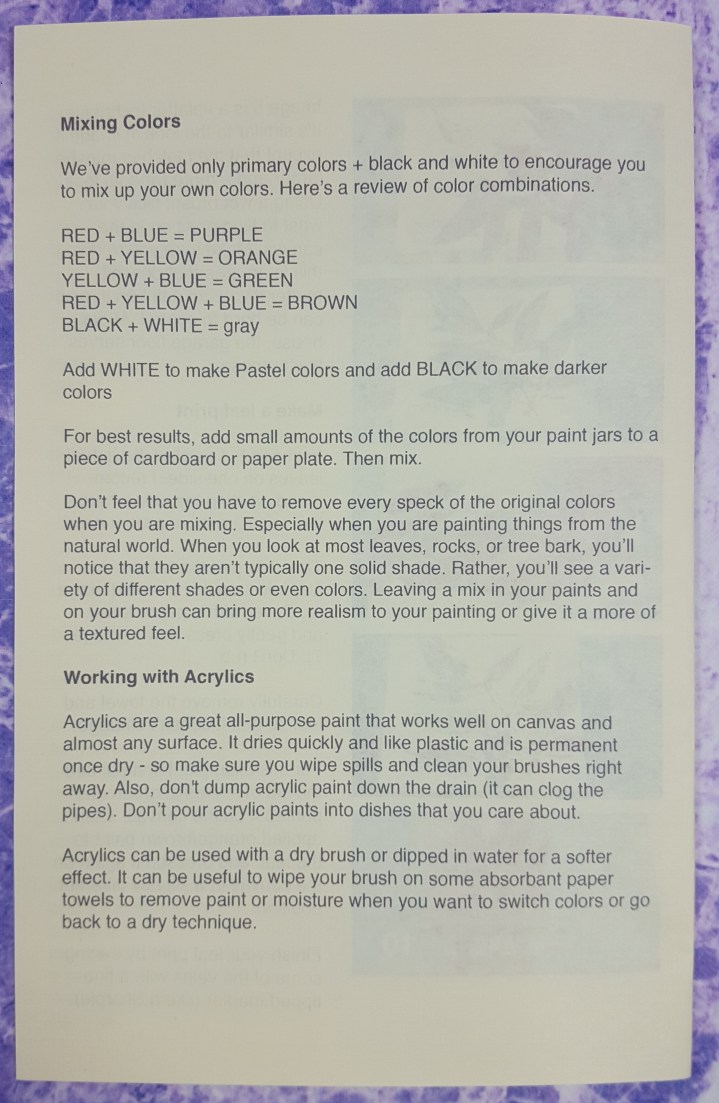 The back of the instructions had information on the medium and a great chart for mixing the colors. We used this chart a bunch while painting.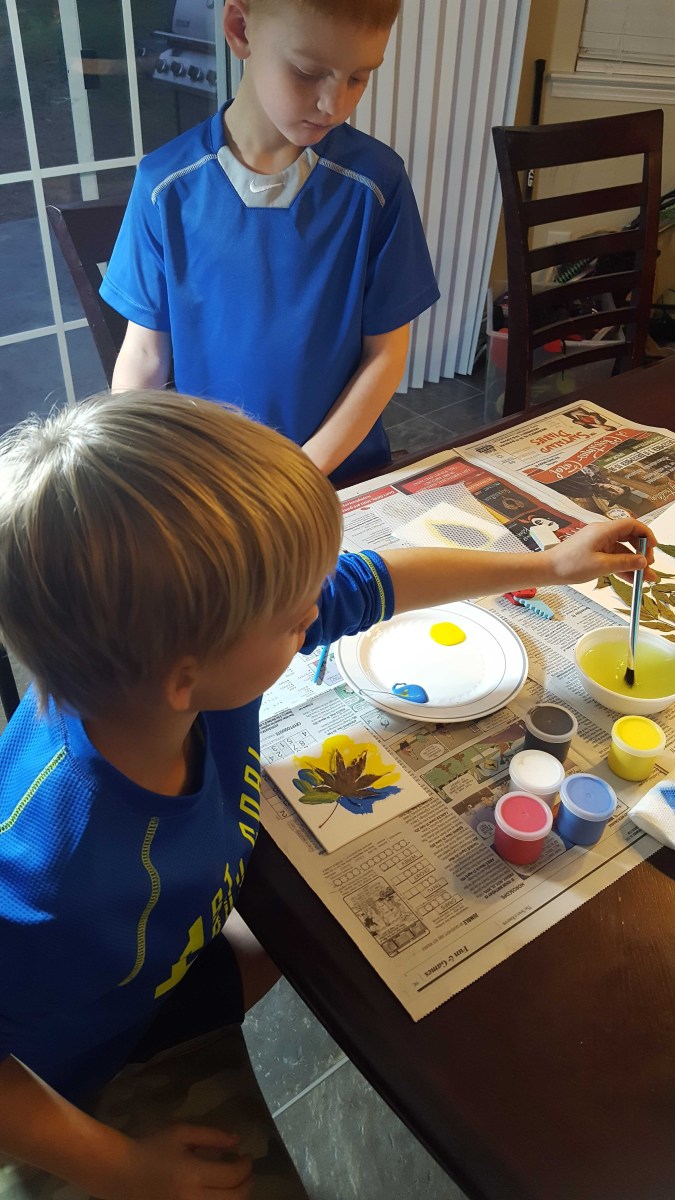 We lined the table with paper and then got to work. Both boys grabbed a lead and started painting away.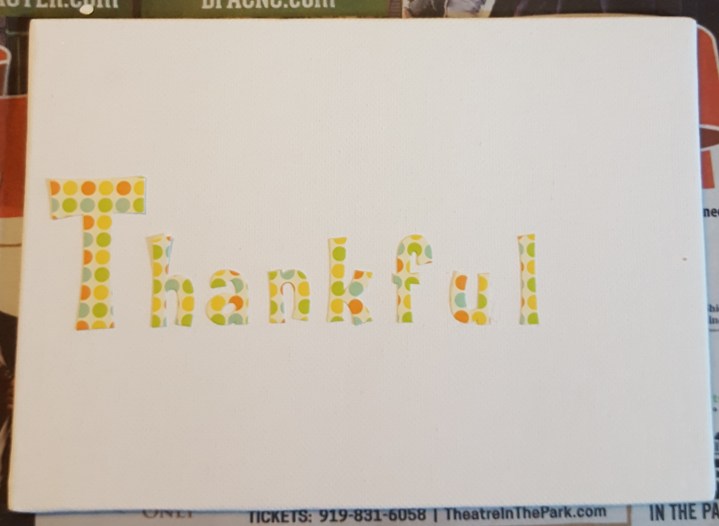 With Thanksgiving just ending my youngest son kept saying that we didn't have any Thanksgiving decorations so we decided to make the larger canvas a fall/Thanksgiving themed one.  I went looking around the craft room and grabbed some sticker letters to put down.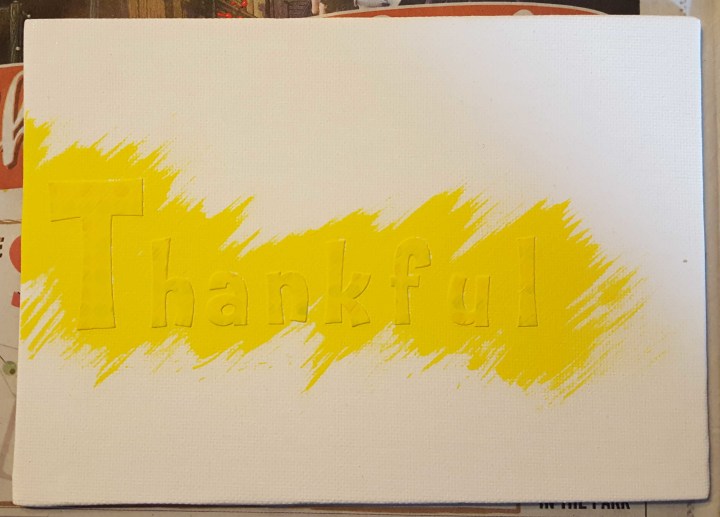 Then my oldest son picked yellow as our base color and we brushed it over the letters and let it dry.
Once it was dry we took the stickers off and added some leaf prints we created by painting the leaves and then pressing onto the canvas. I love how it turned out and will have it out for many years to come.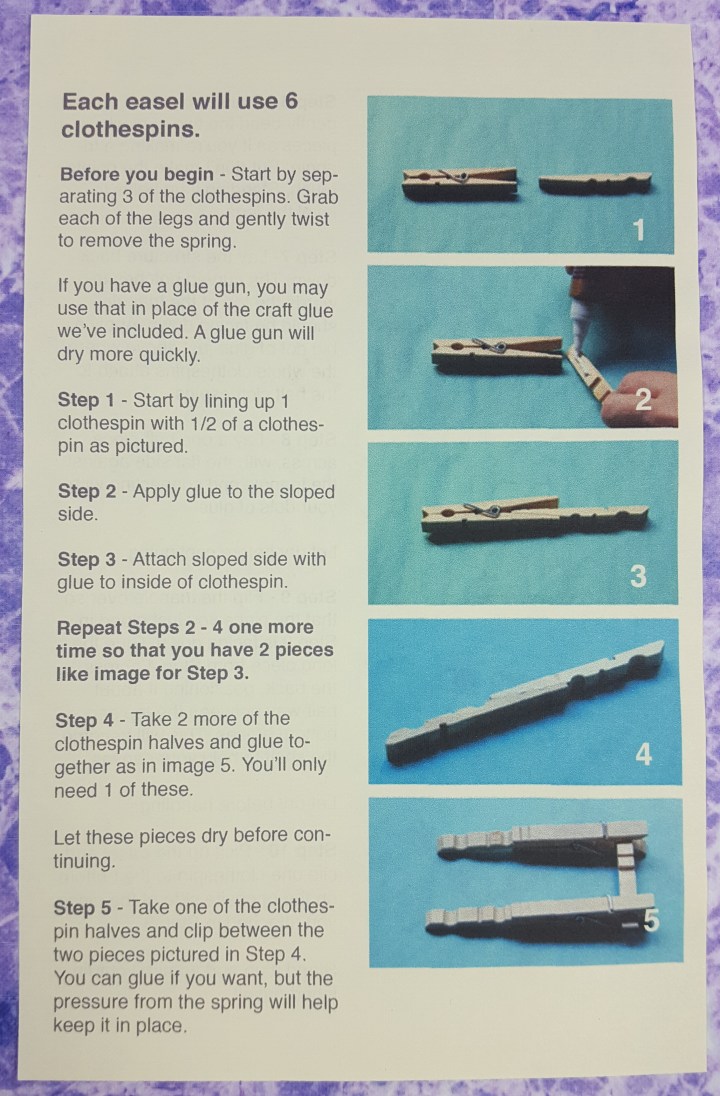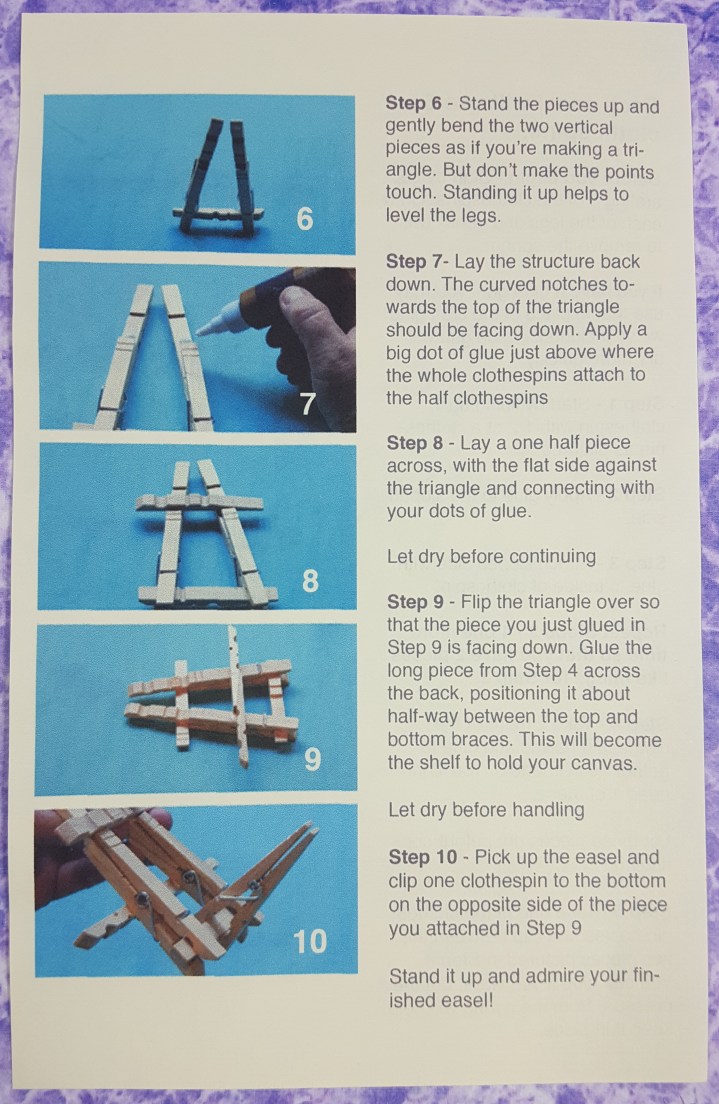 The second project in the box was to create an art easel out of clothes pins. This was really fun and a great idea as a way to display our new creations.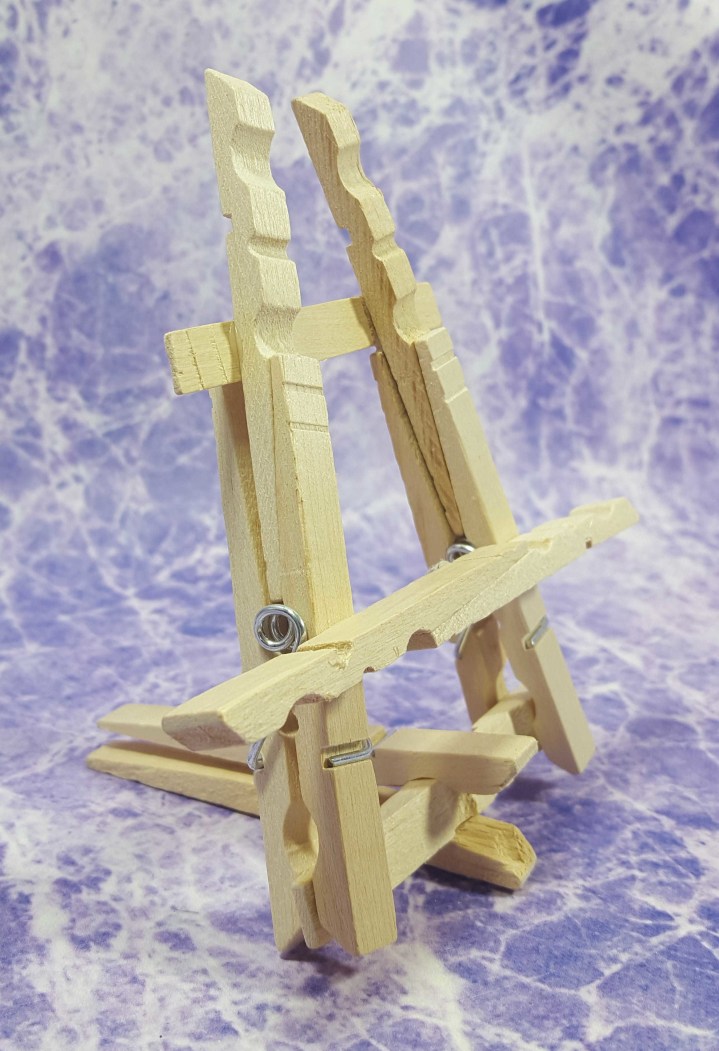 All of our creations.  We tried so many different techniques from the instructions and I love them all. I actually had the boys sign and date the backs of their pictures so that we can know when they were made years down the road and I'm pulling these out when they come to Thanksgiving with their families.
TerraCrate is a great and fun subscription box.  My boys and I love to craft and create and they love the outdoors so combining both things is the perfect mix.  We loved trying new ideas and deciding which colors to use and what shapes to make and the final products are going to be some that I treasure for many years to come.