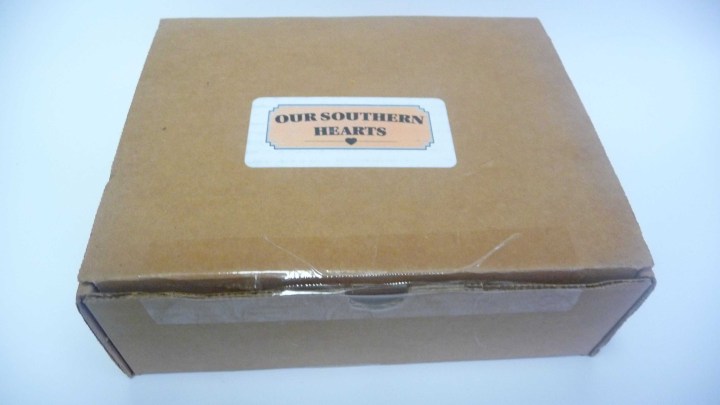 Our Southern Hearts is a monthly subscription box that introduces you to great, Southern artisan products such as jewelry, home decor, tasty treats, bath products & more. Ya'll know we enjoy new things.
Each monthly box is $39.95 per month with free shipping. Each box will have a retail value of $45+ and contain 3-5 items.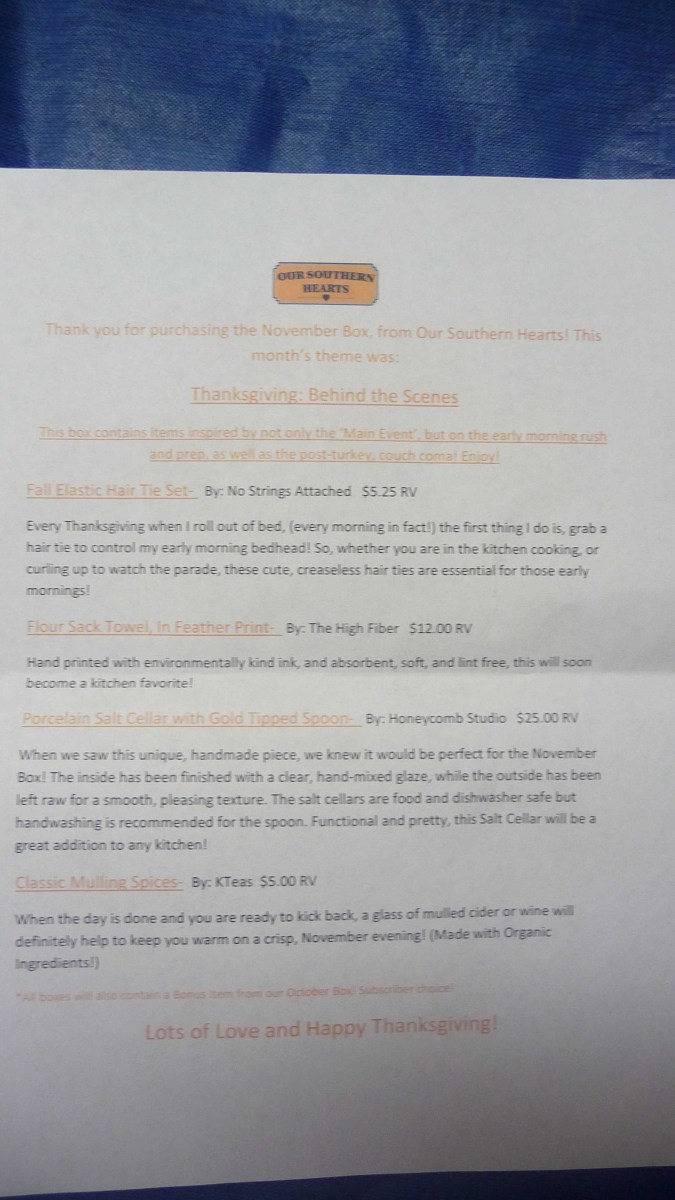 Each box includes an insert to tell which products you received. This month's box theme is Thanksgiving: Behind the Scenes. The items were inspired by the "main event" and the morning rush and prep. Plus this month there was a bonus item!!! This box is right up my alley. I love the South and the beauty of its people and crafts.
DEAL: Take $6.00 off your first box! Use coupon code  HELLOSUB.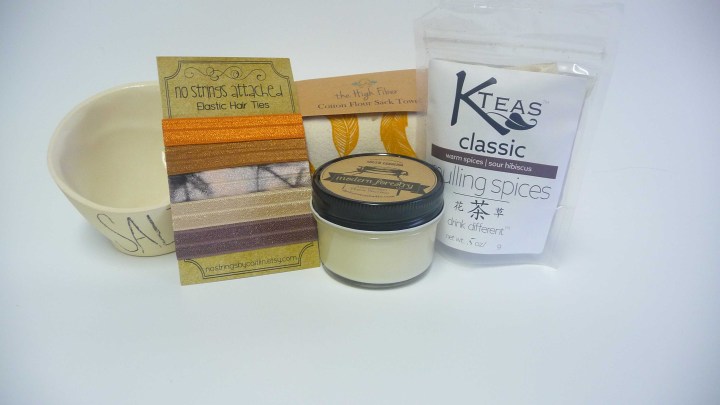 Alright, ya'll let's get down to it! My first item is…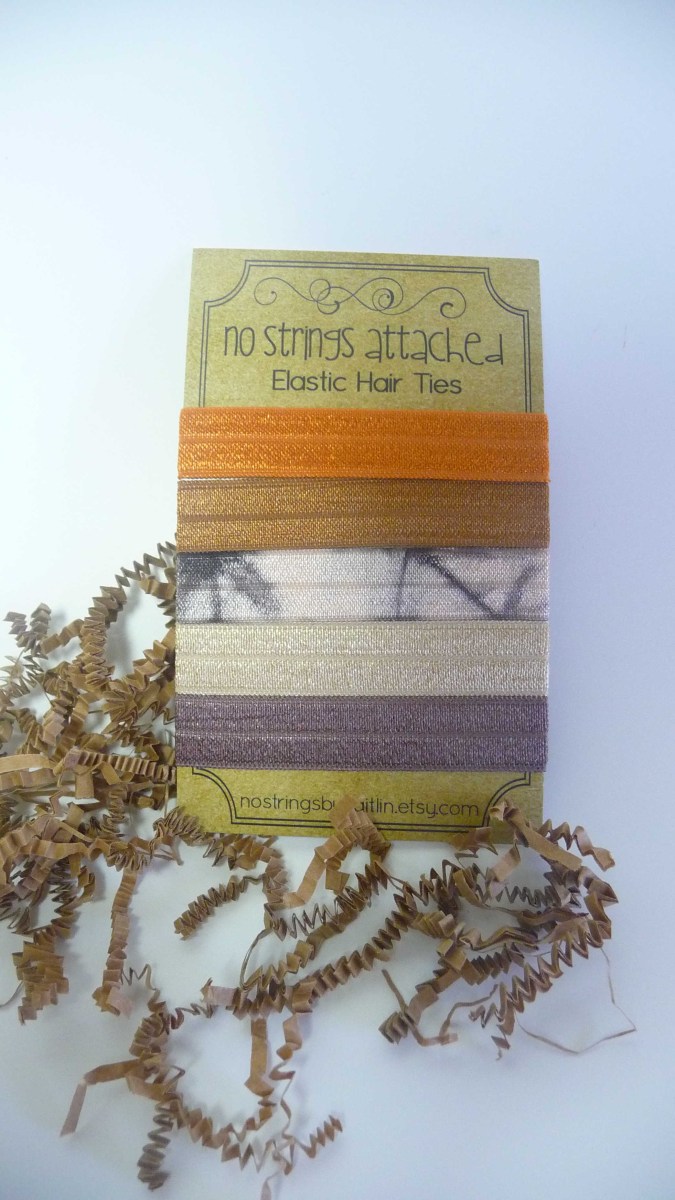 …a Fall Elastic Hair Tie Set by No Strings Attached ($5.25). I love hair ties and I always seem to be losing them or they are just walking off.  This set was in fall colors of orange, brown, white, and purple. The thing I like best about these is that there is no metal piece to get tangles in your hair!!!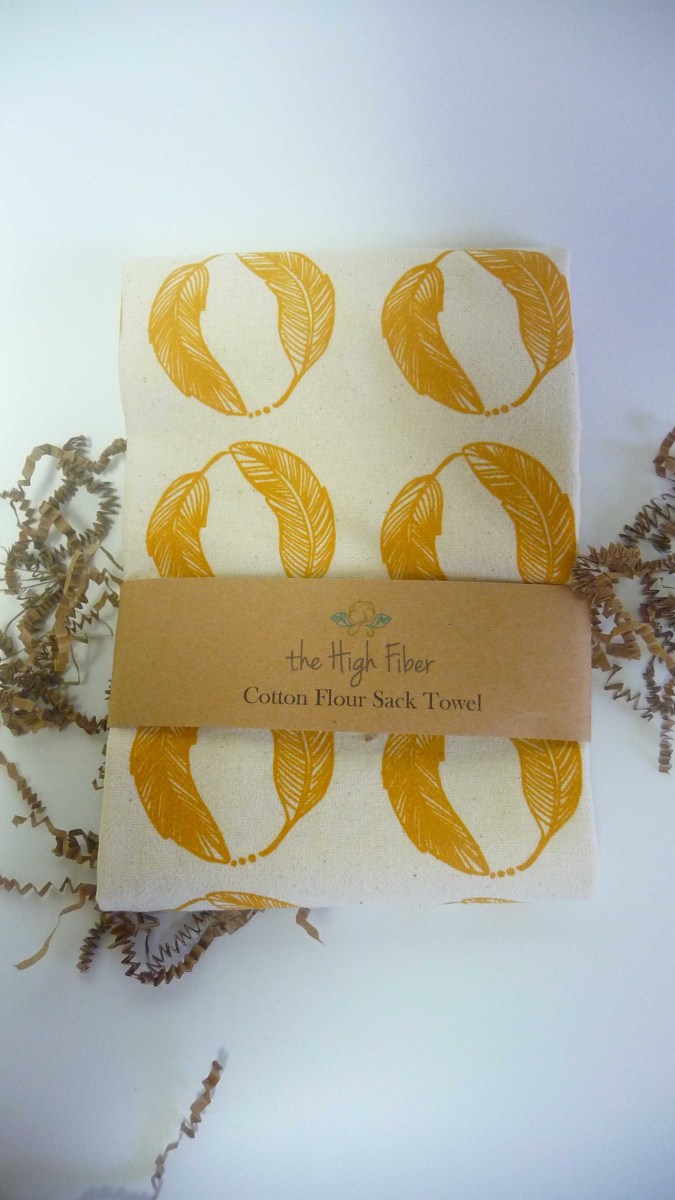 My next item up to bat is a Flour Sack Towel with a feather print by The High Fiber ($12).
This is an adorable addition to my kitchen and any Southern kitchen! It is hand printed with environment-friendly ink. It is soft and absorbent. Did you know the flour sack towel came about during the Great Depression because frugal housewives would save the flour sacks and re-purpose them into clothing, towels, curtains, pillowcases, and undergarments? Flour companies noticed and started putting print on the flour sacks, such as flowers, pretty borders, and doll and toy patterns. Just a bit of history for ya!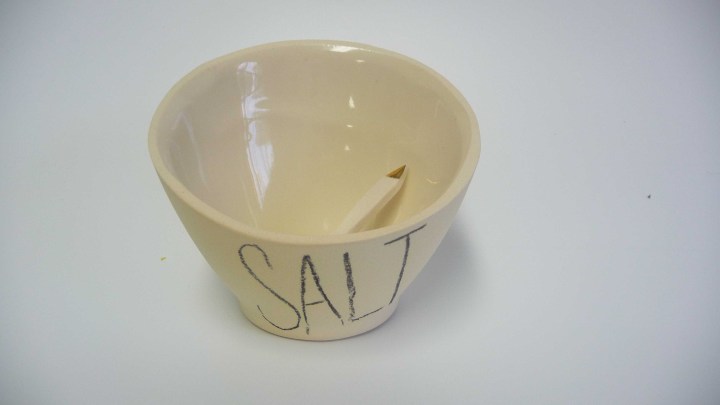 This cute little item is a Porcelain Salt Cellar with a Gold Tipped Spoon ($25). It is by Honeycomb Studio. Salt cellars are used for holding and dispensing salt. Yes, I know most of us use salt shakers. The downside to using the shaker is the holes get clogged. Use of salt cellars is documented as early as classical Rome. This salt cellar is handmade. The inside is smooth and done with a clear glaze while the outside is still raw. The lettering on it looks like it was down in marker pencil or crayon. This piece has found its place on my dining table.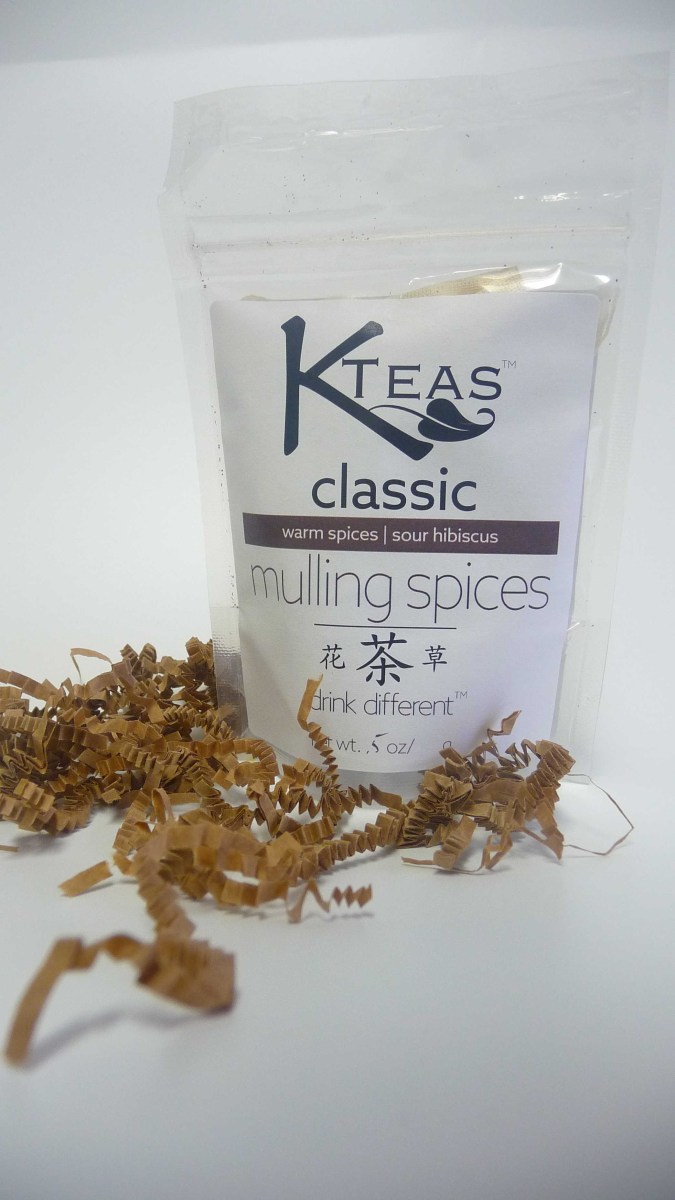 The next item is a bag of Classic Mulling Spices by KTeas ($5). Ok, I have heard of mulling spices in some kitchens of older family members but I have yet to have the experience with it. Mulling Spices are used in drink recipes. The spices are used to spice hot apple cider, mulled wine, and other drinks during the Autumn and Winter months. The combination of spices varies, but it usually consists of cinnamon, cloves, allspice, and nutmeg; and less frequently star anise, peppercorn or cardamom. It also usually includes dried fruit (such as raisins, apples or orange rind).
OH YEAH!!!! HEY YA'LL, THERE WAS A BONUS ITEM IN THIS MONTH'S BOX!!!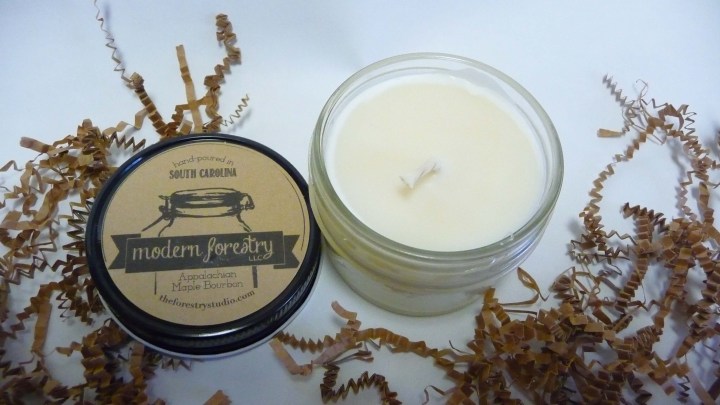 The bonus item is a Soy Candle By Modern Forestry ($10). The scent is Appalachian Maple Bourbon. It smells like baked apples, maples, and bourbon.
It's a small candle with a great scent. It reminds me of a scent you would find up in the mountains. Now there are no mountains here but I would love to live on one someday. It is definitely a good addition to my home for the fall.
Yes, I am a Southern girl through and through. I absolutely enjoyed this box and can not wait to see what their next box brings. The items in my box had a value of $47.25. Let me know what you think of this new box.