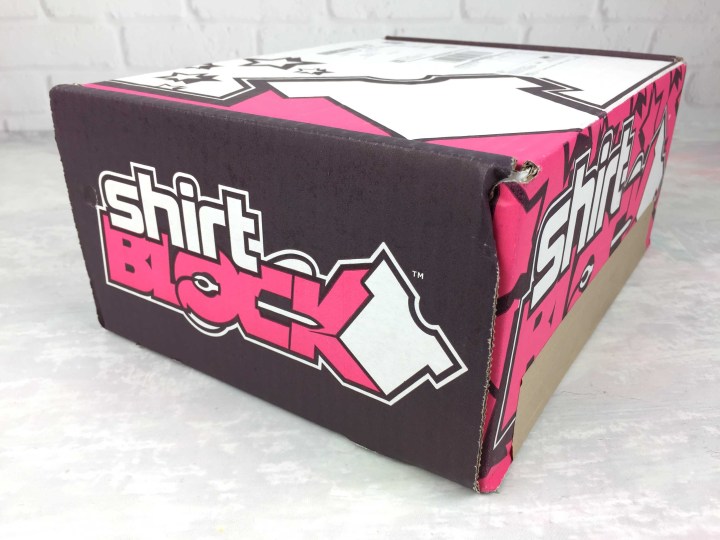 Shirt Block is a new monthly mystery subscription from Nerd Block that features 5 graphic tees each month – 2 black and 3 randomly colored shirts! Each block will have a value of $100 for the price of $29.99! You can also change your shirt sizes each month.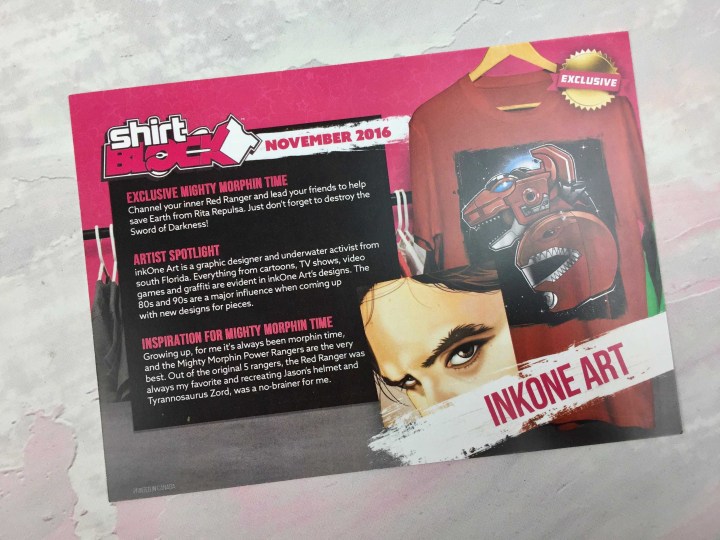 Every month, a new artist designs an exclusive feature shirt that subscribers receive as one of their 5 selections! This month's artist was InkOne Art, who contributed a Power Rangers inspired design!
DEAL: Save 15% on your first month! Use coupon code  HelloSub16. Enter this coupon after the green review order button. Choose a longer subscription instead of the code for better savings – and try EARLYBIRD20 for 20% off!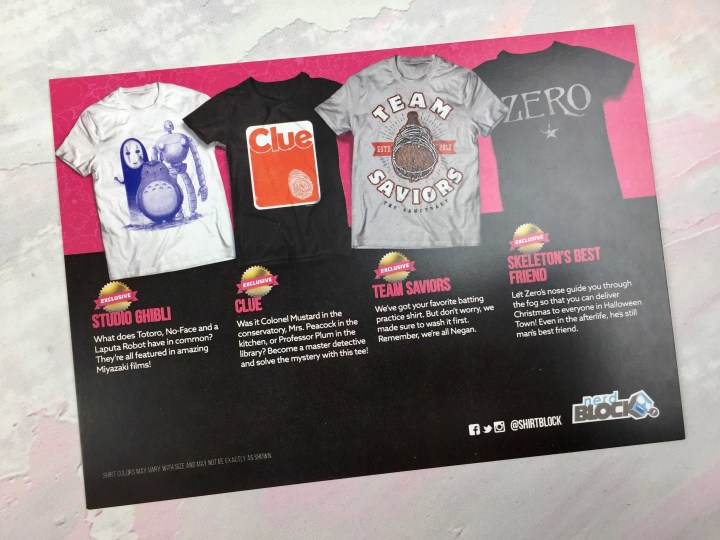 True to their word, this box included 2 black shirts.  One side of the information card is dedicated to the feature shirt; the other provides details on the other four.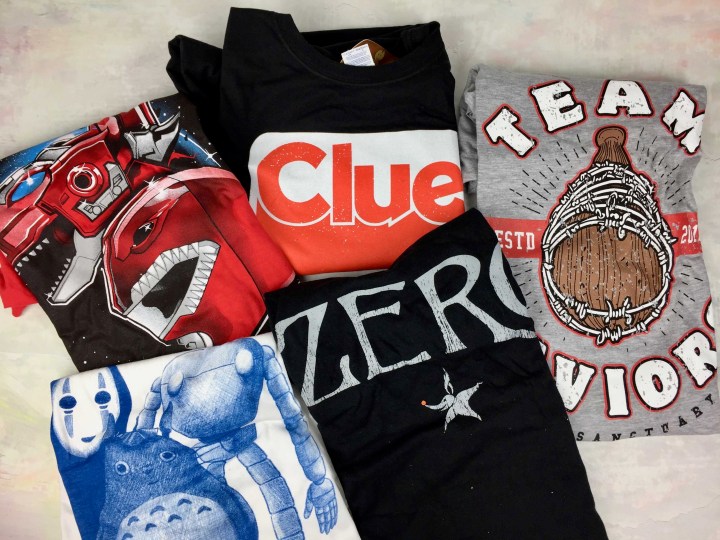 Everything in the November box! I love how wide a net they cast in selecting fandoms to include, drawing from gaming, television, movies, and even board games!
Mighty Morphin Time T-Shirt: This awesome design from InkOne Art shows a profile of the Red Ranger from the original Mightly Morphin Power Rangers line-up, plus the T-Rex Zord!
Clue T-Shirt: Show your love for the classic game! After countless versions and even movies, it still packs tons of murder mystery fun. One of the 2 black selections the graphic shows the iconic card backing of the Clue deck.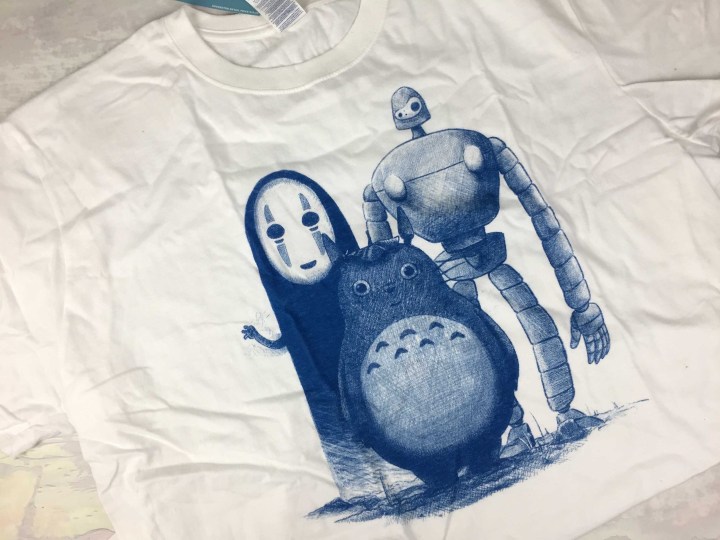 Studio Ghibli T-Shirt: This tee features three creatures from Miyazaki films: No-Face, Totoro, and a Luputa Robot.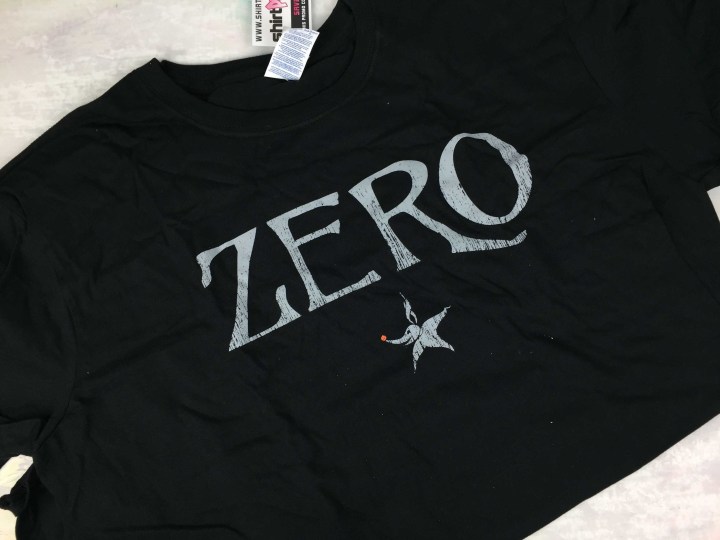 Skeleton's Best Friend T-Shirt: This shirt honors Jack's pooch Zero, one of the most beloved characters from A Nightmare Before Christmas. It's a very appropriate choice for the other black tee!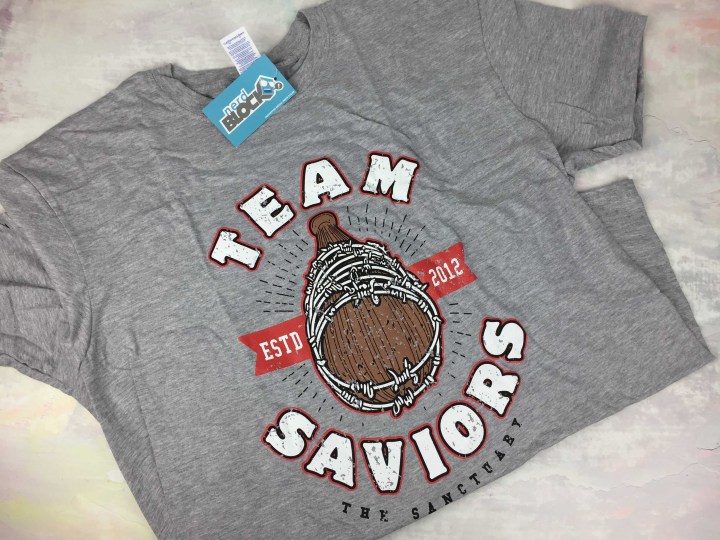 Team Saviors T-Shirt: Negan's bat, Lucille, gets the star treatment in this send-up of a team shirt sure to delight Walking Dead fans.
I loved the variety that comes in every Shirt Block installment! They draw inspiration from so many diverse fandoms, media, and genres that you're likely to get one shirt you may not immediately recognize, but you are sure to get some that speak to you or bring up feelings of nostalgia. As for the shirt quality, these were all Gildan SoftStyle, which you will receive if you subscribe to the "fitted" version (I recommend!). If you subscribe to the non-fitted style you'll get the Gildan Heavy Cotton shirts.
What did you think of the items in this month's Shirt Block?