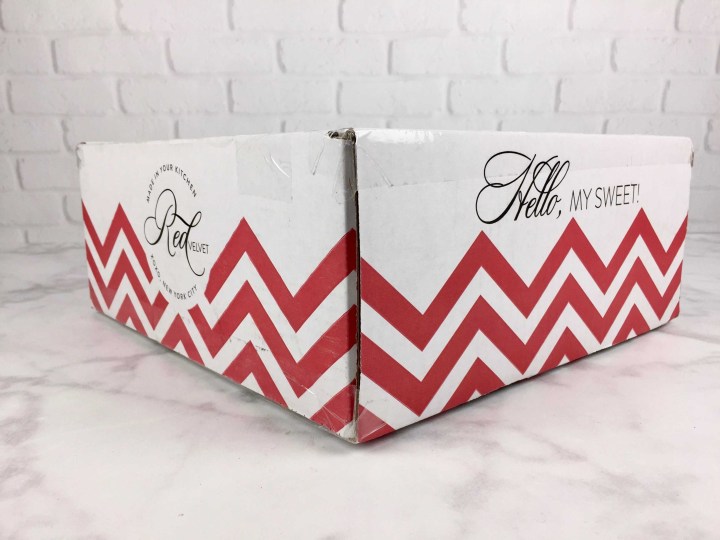 Red Velvet NYC lets you make all your favorite gourmet desserts with their DIY bake kits. You can choose from a variety of sweets like tarts, cupcakes, and the ever popular red velvet cake! You'll get a box with pre-measured ingredients, recipes, and tips on how to design your baked goodies like a pro.
This isn't a monthly subscription – order these dessert kits on demand. The prices start at around $25 and there's a $5 shipping fee. Everything is shipped through PeriShip, which also manages deliveries for some of the largest meal subscription services.
DEAL: Get 15% off your subscription! Use coupon code HELLOSUB.
This box contains all the ingredients you'll needed to make Pumpkin Cupcakes, except for eggs. According to Federal rules, it's illegal to ship eggs across state lines unless you are a commercial poultry facility.
The Pumpkin Cupcakes cost $30.
This card provides some tips on how to use the extra purée you'll have from making this recipe!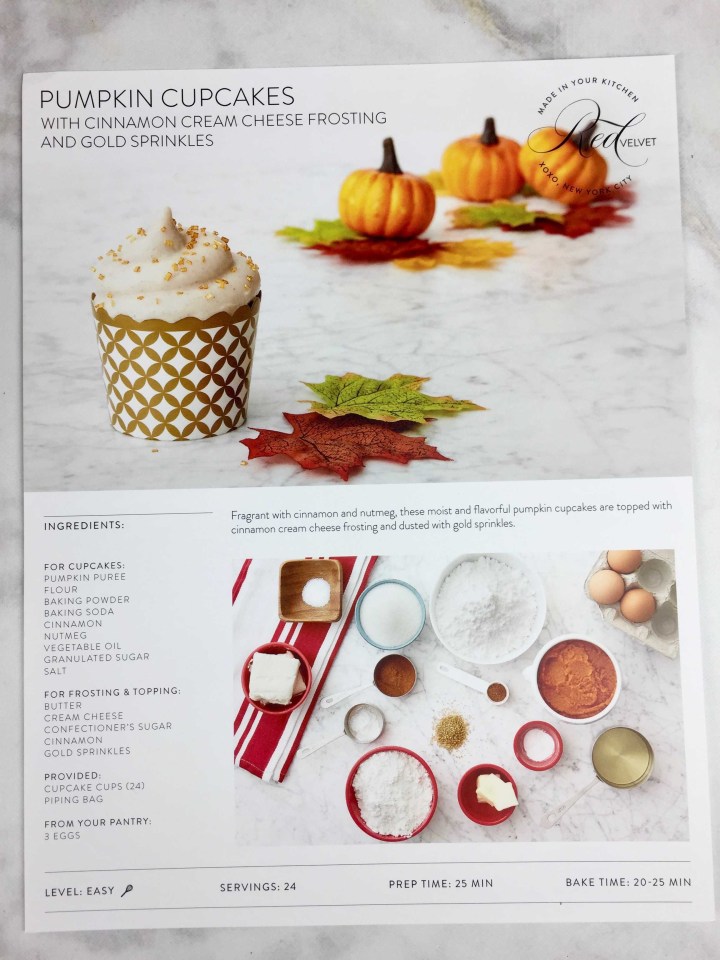 The instructions are printed on a full-color two-sided card.
Of note with these instructions: unlike dinner subscription boxes these recipes are useless after you make the cupcakes – no amounts are given.
Nevertheless, the instructions themselves are clear.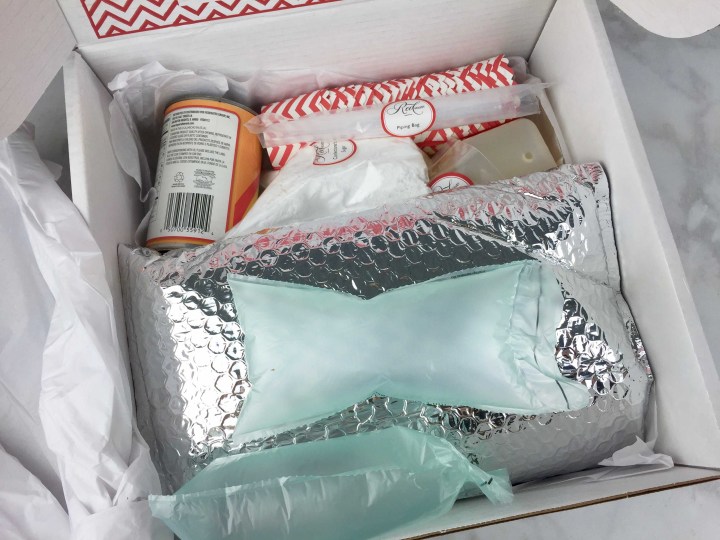 The dry ingredients are packed with a few pillow packs. The cupcake liners were packed against the heavy pumpkin.
All the ingredients are measured out into separate containers. Do note that if you happen to buy 2 kits, nothing has any recipe name indications. Ask me how I know.
The perishables came inside an insulated pouch with 2 melted ice packs. These really didn't travel all that far and the weather was cool. I have concerns for the summer weather.
I thought this was a neat idea – the sticker indicates how far to scoop!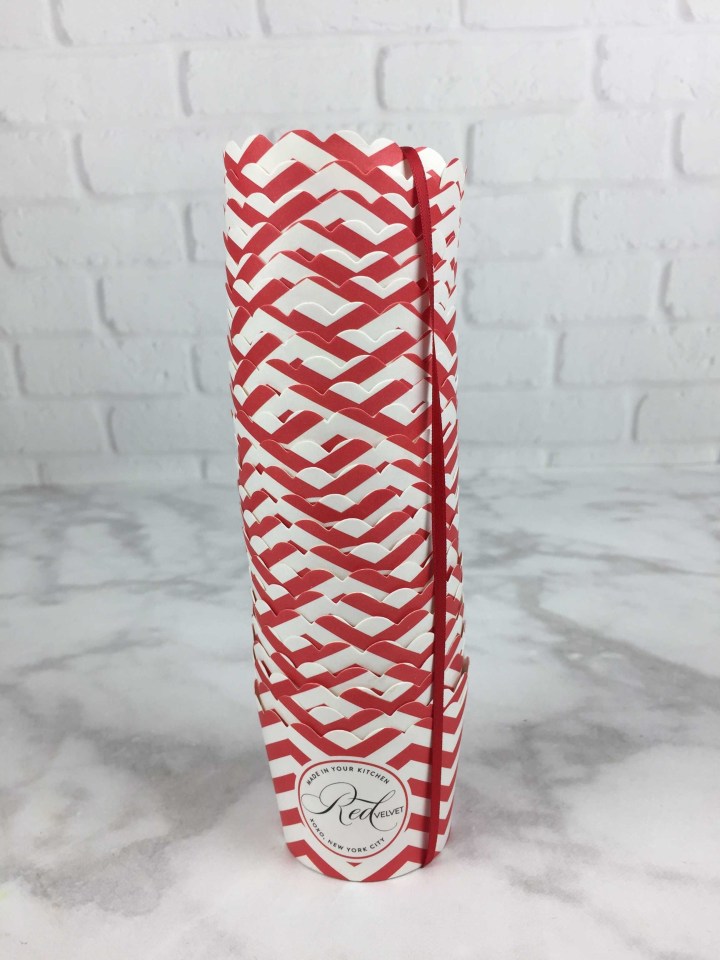 To be totally honest I was super disappointed when I opened the box to find red and white liners. There was some sort of note about the substitution with their signature liners being an "upgrade." These really don't have the same look as gold and white and I didn't consider it to be an upgrade.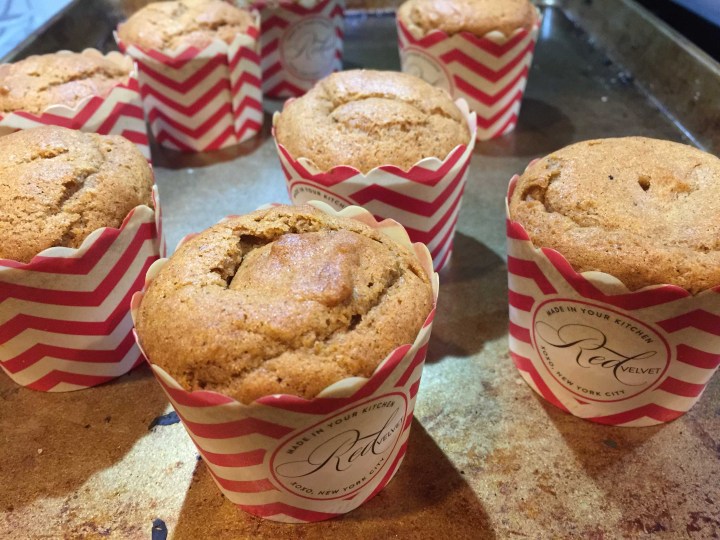 The recipe was fairly easy to follow but my husband forgot the egg whites – the recipe required separation and re-addition of the egg whites to increase the fluffiness. I don't think the texture was really affected so I would say it's an added bit of unnecessary fussiness but I can't really comment on the texture because we mussed the recipe. The flavor was excellent!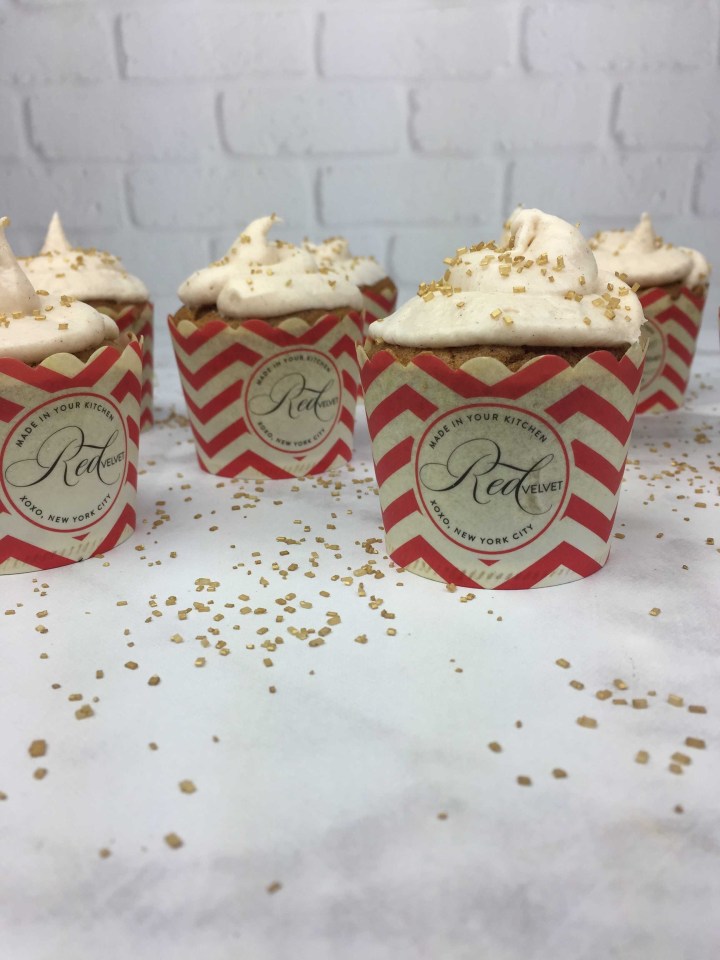 I loved that we didn't need cupcake pans to make these but even a couple months later I am still cranky that these liners are red and white.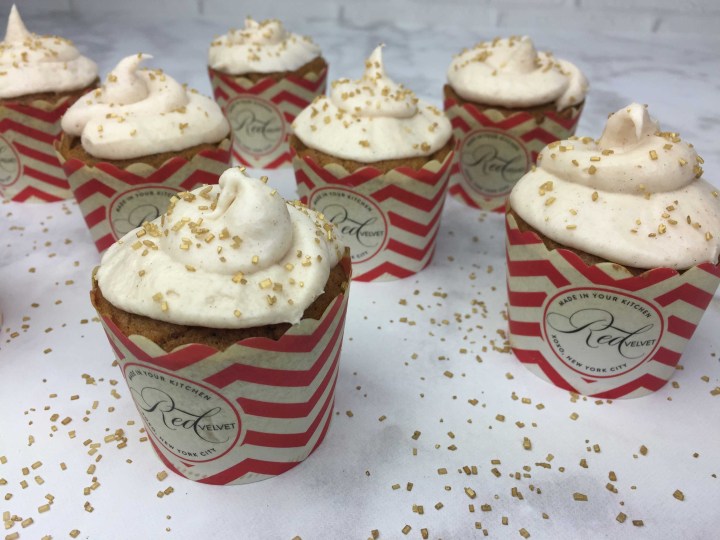 The taste was delicious and the icing was insanely good – a delicious cream cheese frosting flavored with cinnamon.
I loved the extra special touch of the sprinkling sugar. You may recognize these cupcakes from our November Popsugar review too! We used different liners for those, because the red and white really didn't fit the festive fall and winter party season vibe. For $30, I think every detail needs to be perfect and that was a pretty big miss for me, since I purchased them to match a specific look!