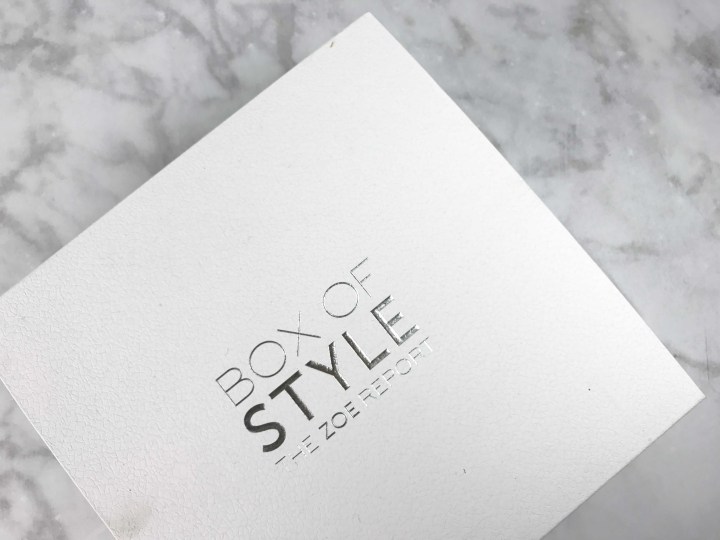 Box of Style by Rachel Zoe is a fashion, beauty, and lifestyle quarterly subscription box from Rachel Zoe.  Every box is like a limited edition box, with a focus on fashion and style.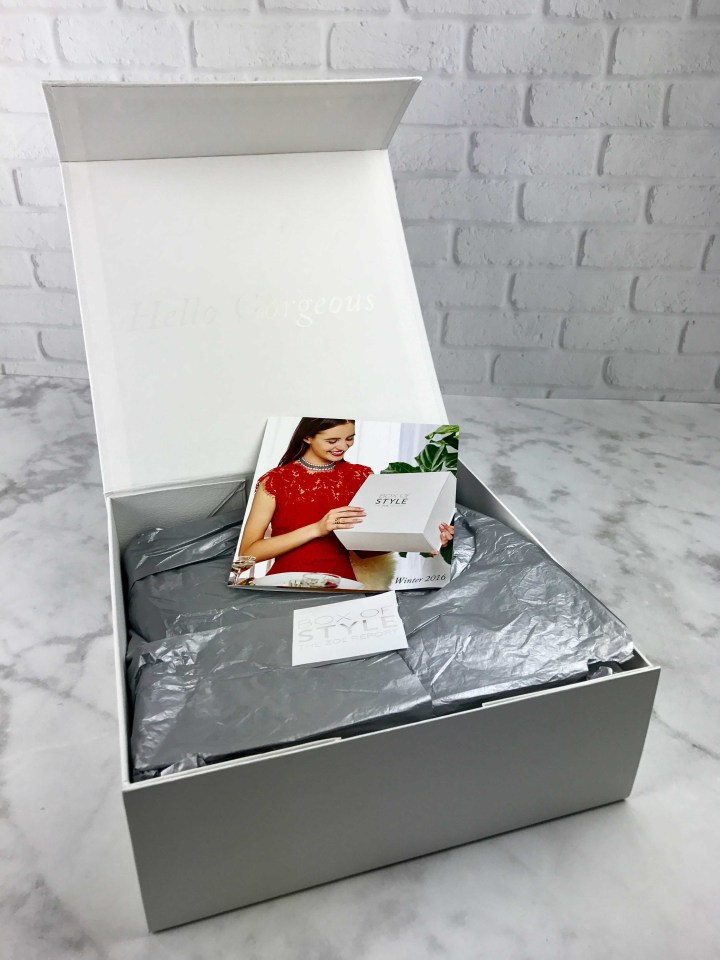 FYI – this box is still available – you can save $20 off an annual Box of Style subscription with coupon code HSWIN20. You can use code WINTER10 to save $10 off just the winter box!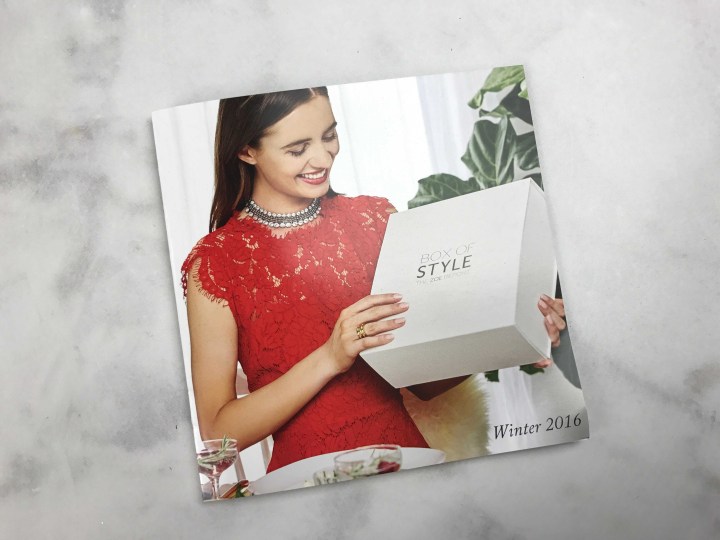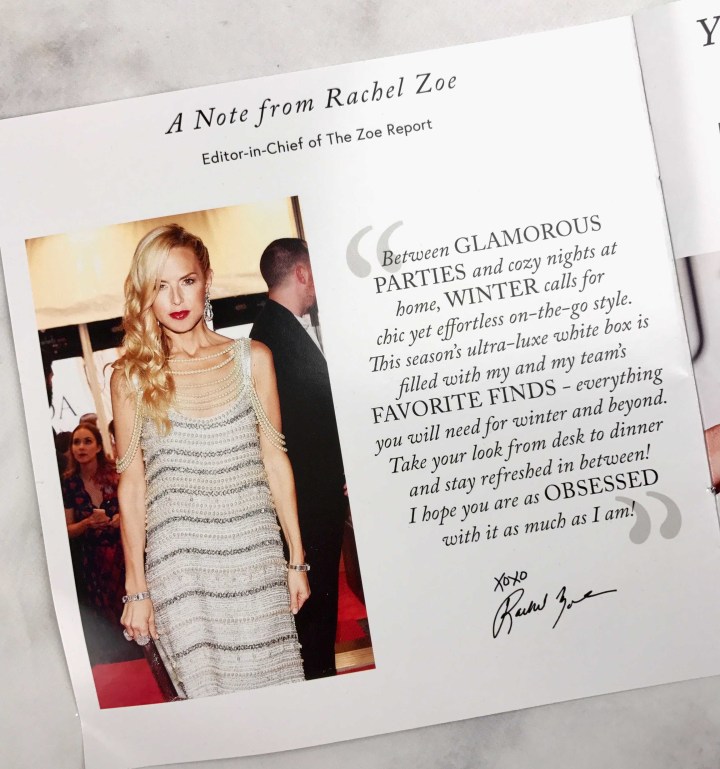 A note from Rachel Zoe:
Between GLAMOROUS PARTIES and cozy winter nights at home, WINTER calls for chic yet effortless on-the-go style.  This season's ultra-luxe white box is filled with my and my team's FAVORITE FINDS – everything you will need for winter and beyond.  Take your look from desk to dinner and stay refreshed in between.  I hope you are as OBSESSED with it as much as I am!
Everything is individually wrapped. It is so fun to open and so pretty!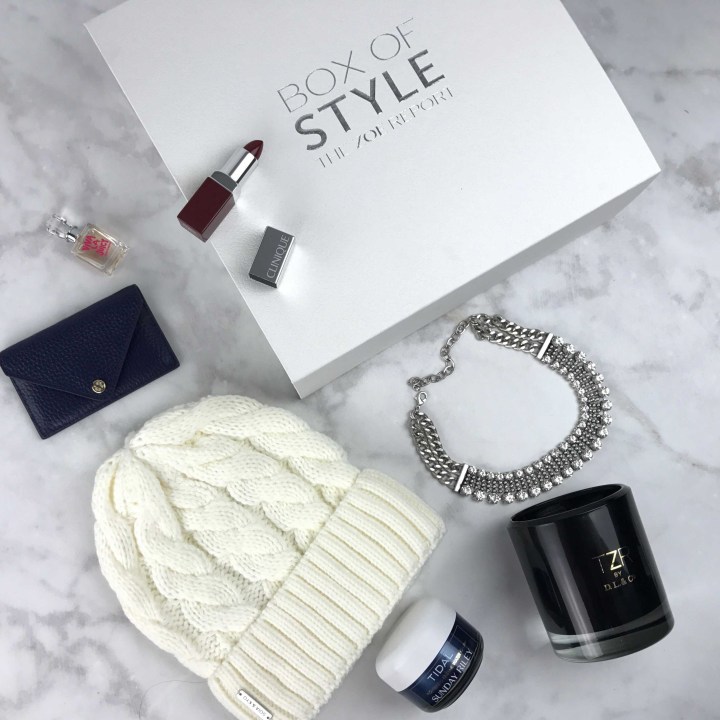 And here's everything in the box! I am in love with this quarter! ?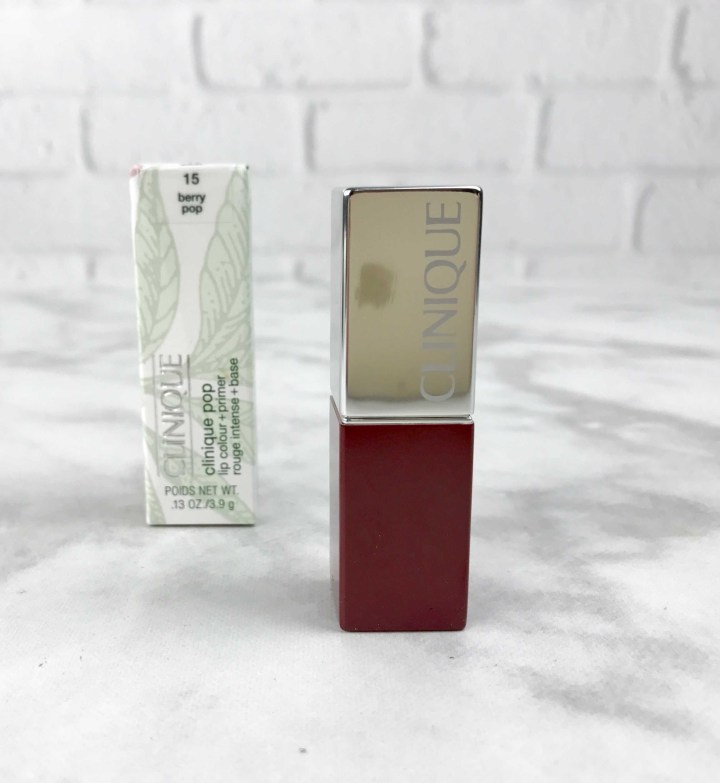 Clinique Lip Color + Primer (Berry Pop) ($18.50) A matte color and primer in one! It has a dramatic pop of color and full-coverage.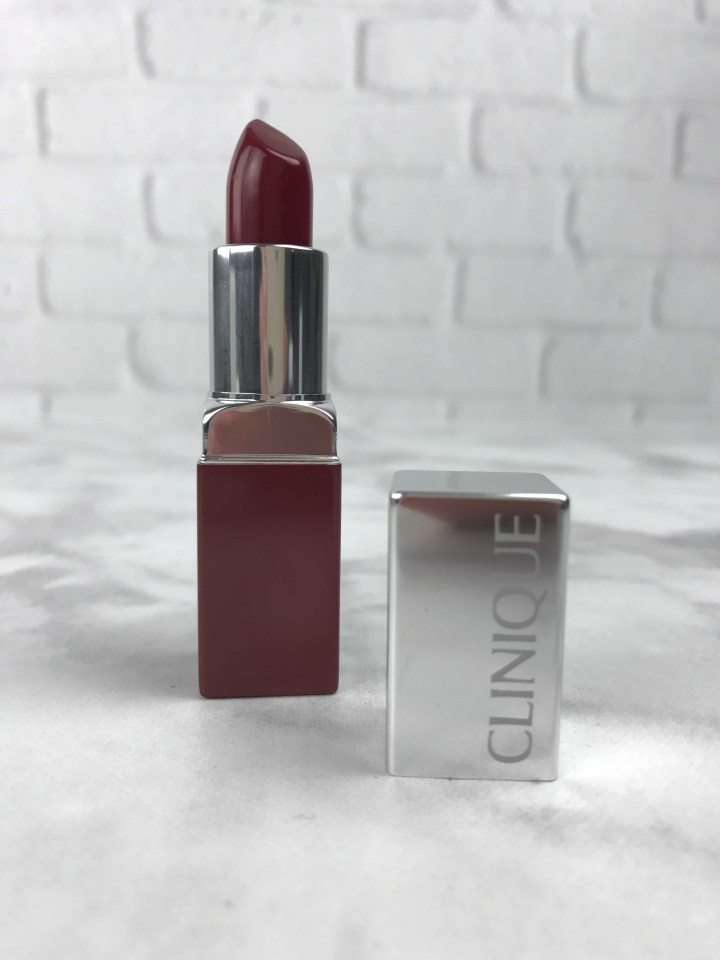 It is long wearing (lasts up to eight hours) because it's pigment-saturated, yet it's weightless. This lip color has a built-in primer that keeps the lips smooth, making it perfect for winter!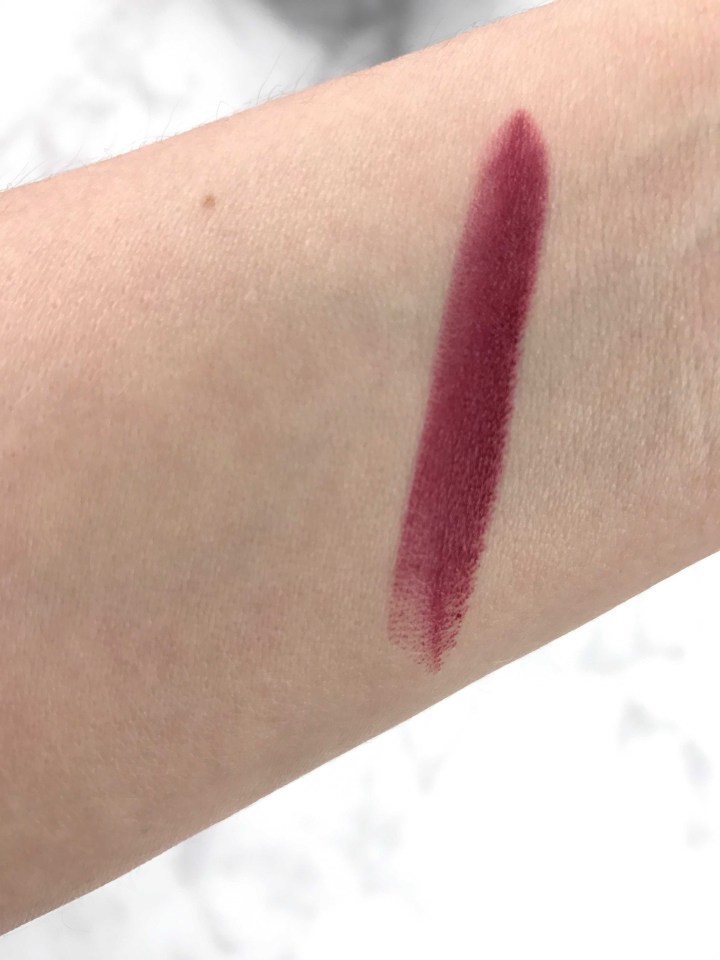 On top of everything, it's fragrance-free.No formaldehyde or formaldehyde resin either! The box included a coupon code for 25% off Clinique!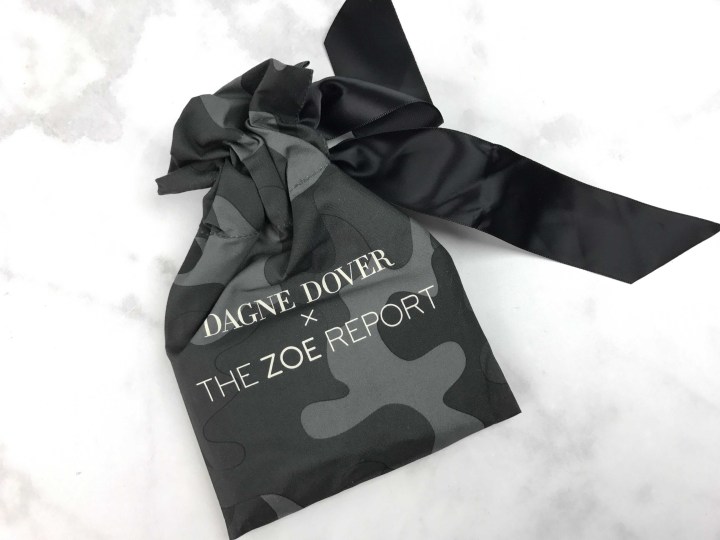 Dagne Dover Leather Card Case ($50)  – An elegant card case to keep your essentials wherever you go.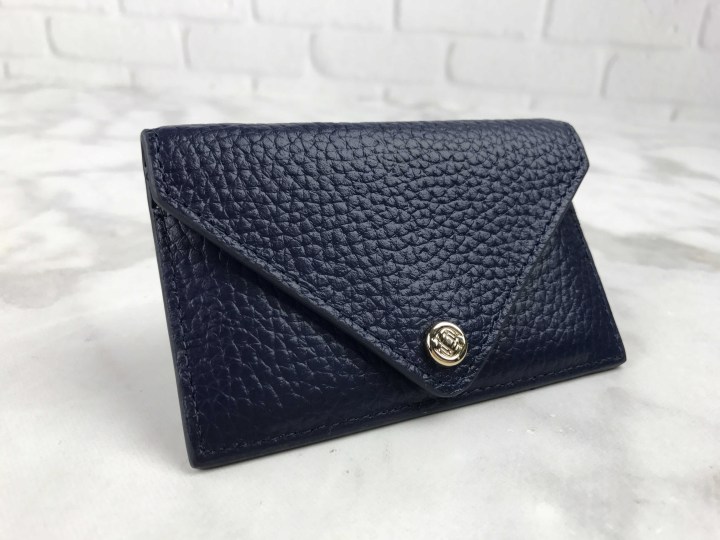 If you hate bringing bulky pouches during quick errands or coffee breaks, this card case is perfect to use to carry those must-needed cards.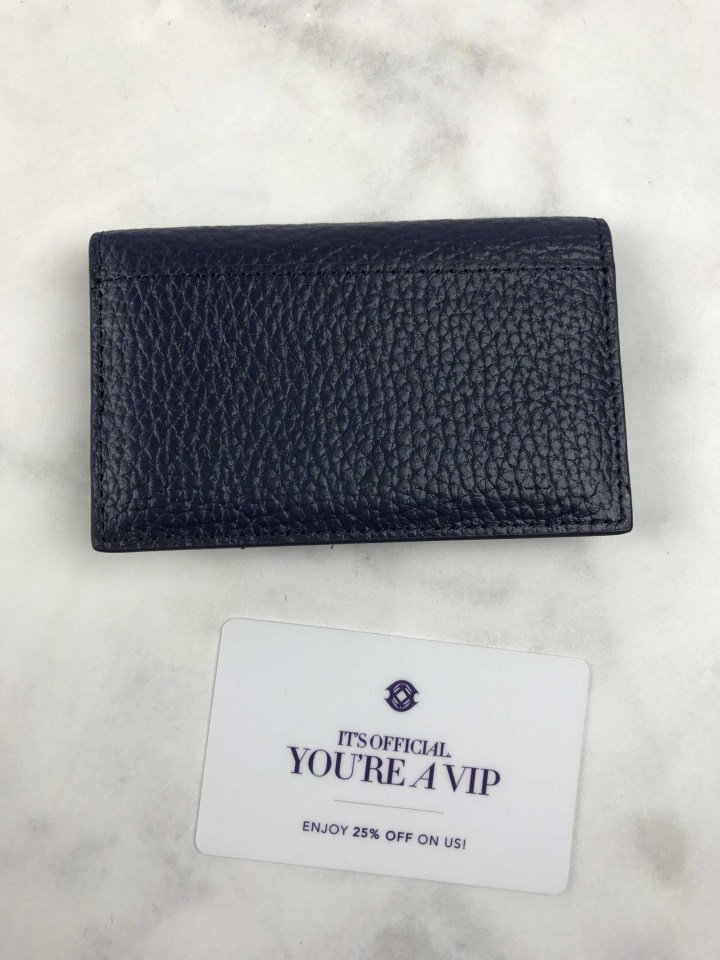 Plus, the pebbled leather is insanely gorgeous! There's an outside pocket too.
It can carry two to three cards, depending on the thickness, plus some cash. The 14k gold-plated zinc alloy hardware is just so pretty, impossible to capture in a photo.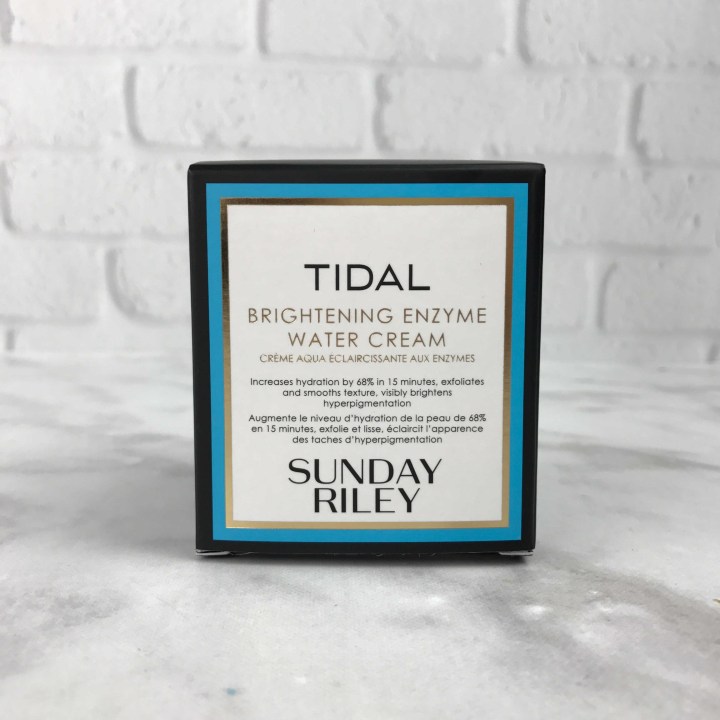 Sunday Riley Tidal Enzyme Brightening Water Cream ($65) This advanced brightening water cream is suitable for most skin types: normal, combination, dry, and sensitive.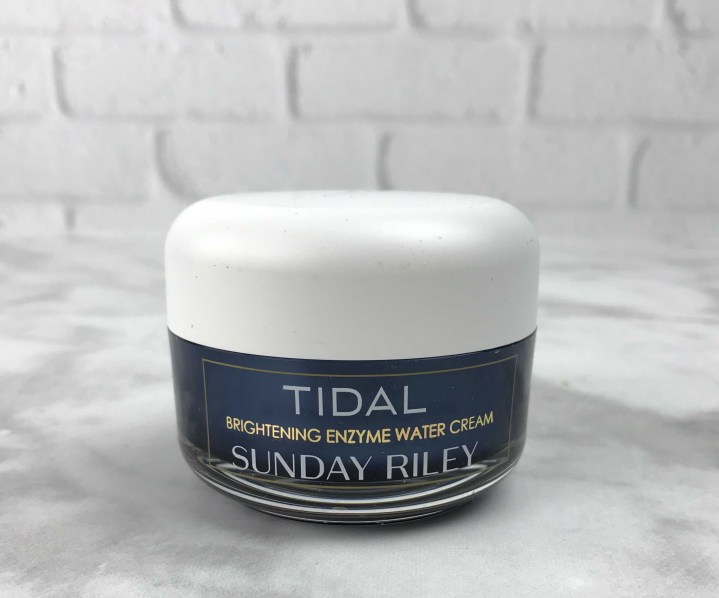 It can remove annoying dark spots, as well as fine lines and wrinkles, while keeping the skin moisturized. I think it's perfect and I am always thrilled to receive a full-size high end skincare product in a box.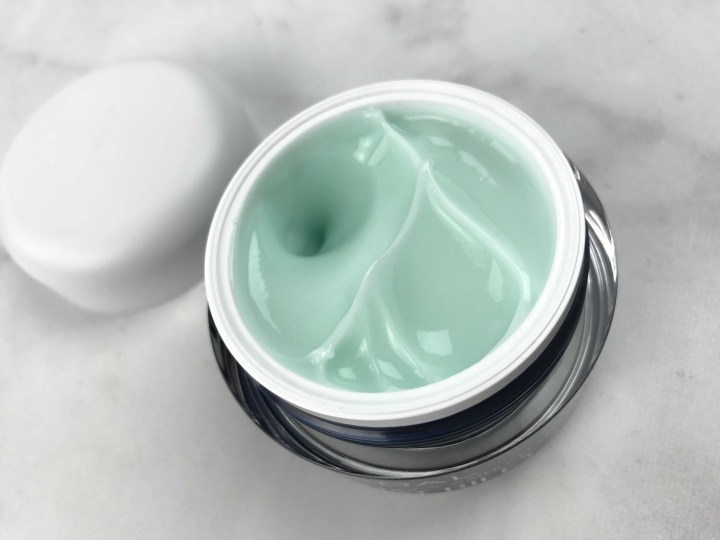 For best results, it should be applied to the skin twice a day. Another tip: you can pat the water cream on top of makeup! It will seal in hydration and radiance. Otherwise, you can just opt to apply directly to the skin.
D.L. & Co. "Birch" Candle ($50) This custom candle is made exclusively for the winter box!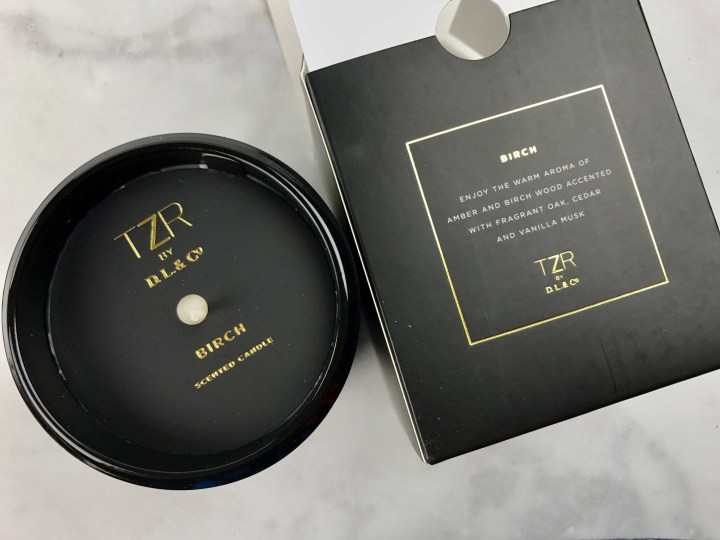 Lighting candles at home during winter simply completes the cozy vibe!
And look at that candle glass! Isn't it sleek? It looks sturdy and can be reused too. The scent is warm amber and birchwood accented with oak, cedar, and vanilla musk. It's luxe-homey and a total delight!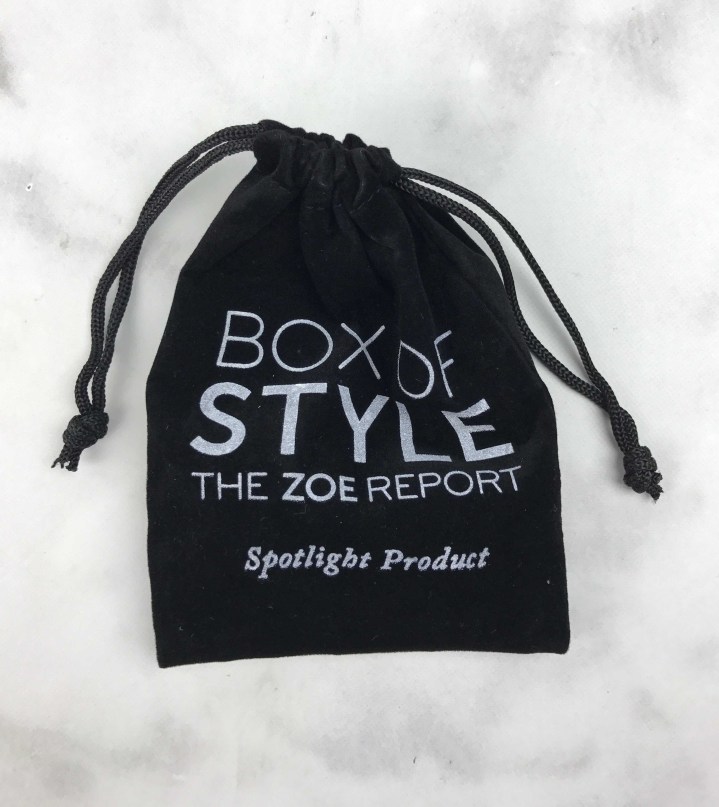 Box of Style's spotlight products are additional sponsored products in the box. I love sponsored products, bring em on and give me more than I paid for (an even better value than subscription boxes already are)! Also, bonus points to TZR for actually saying in the booklet that it's a sponsored product.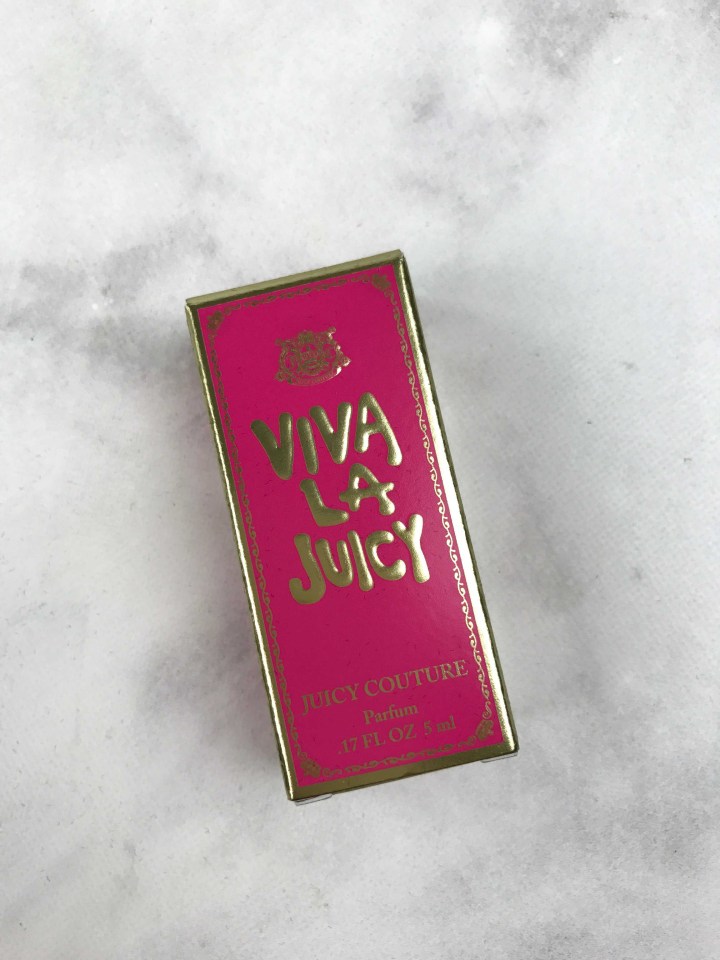 Juicy Couture Viva La Juicy Perfume Mini – The luxe scent combines delicious wild berries with creamy vanilla and bright jasmine.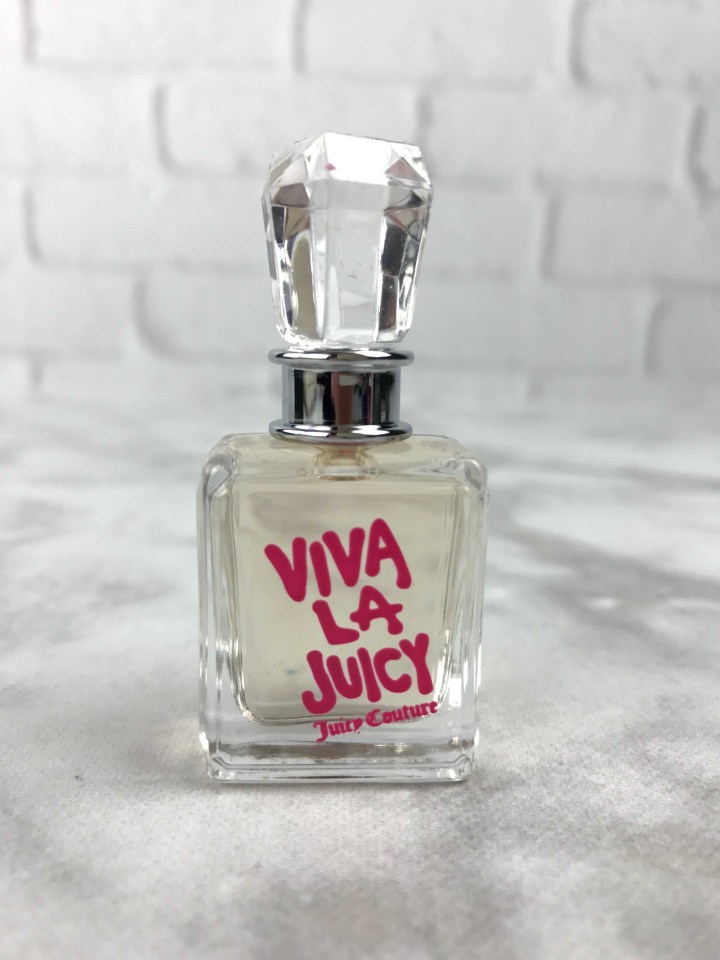 It comes in an elegant bottle which was inside a pink box! Would be perfect for gifting too. Even though I think of this as a department store perfume, it smells good. Really good.
 Dylanlex Zoey Necklace ($200) The massive hero item was designed exclusively for this box.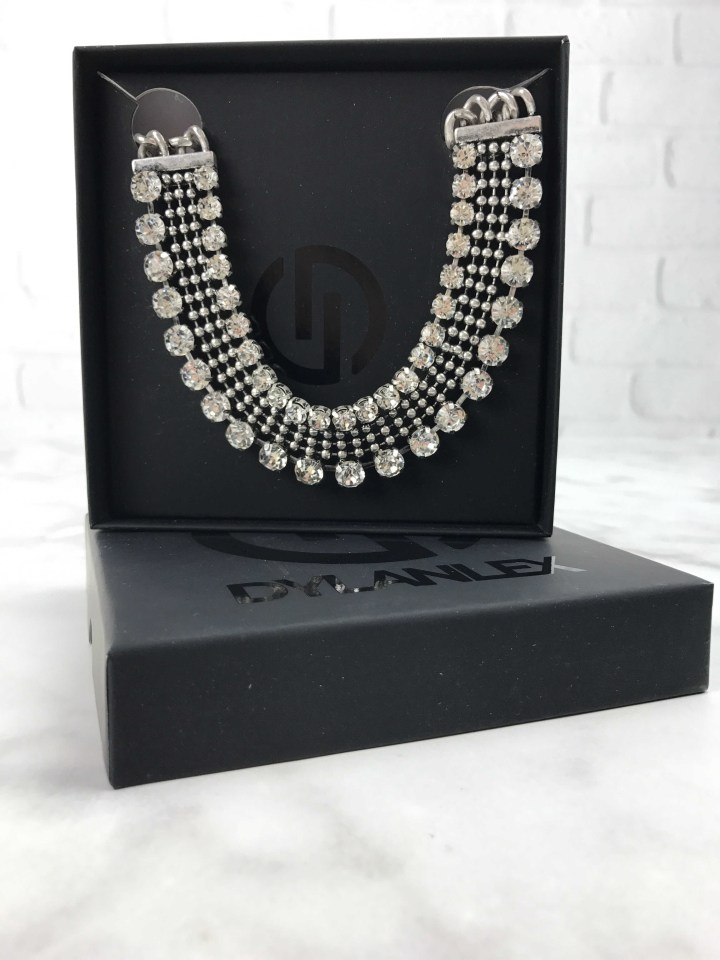 This statement is a stunner! It's packed with so many gems – and it comes gift boxed should you for some reason decide it's not for you.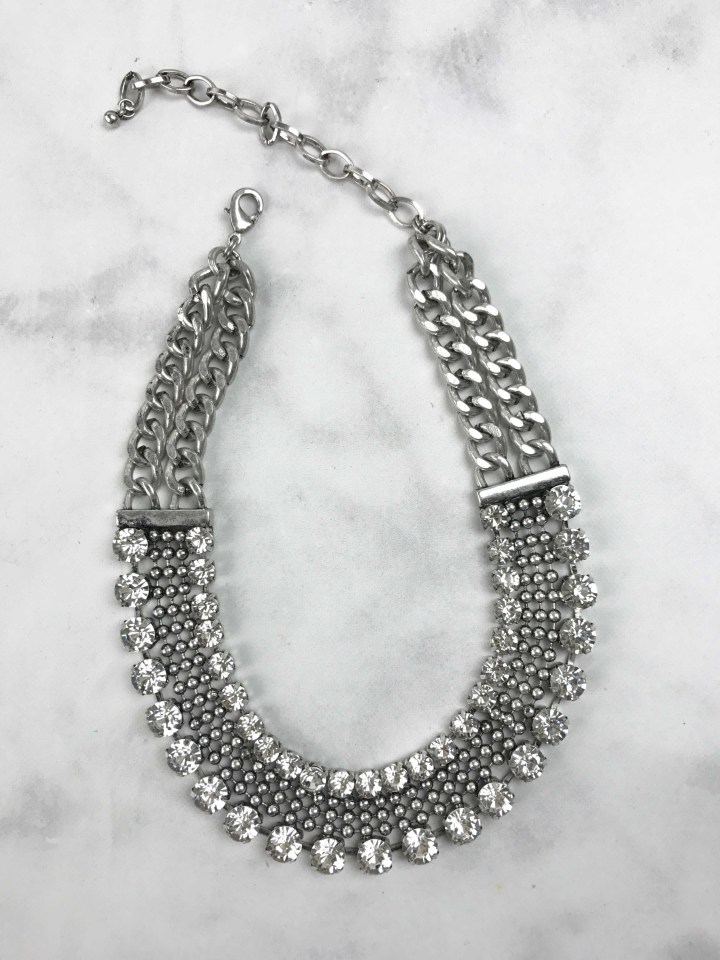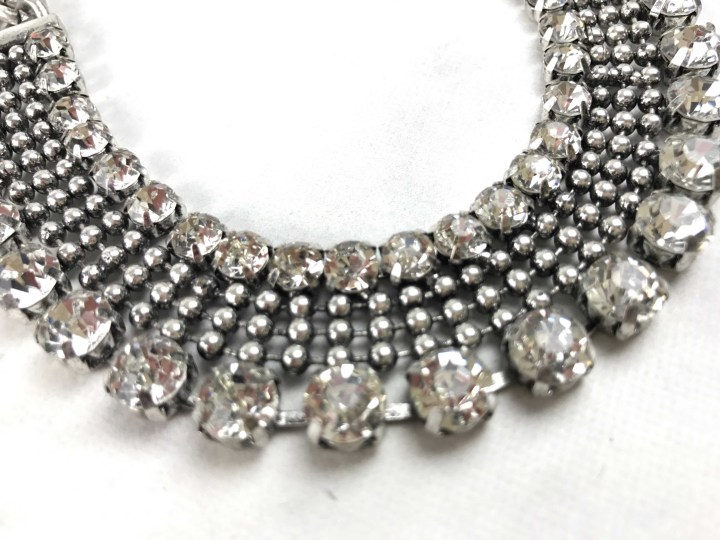 I love the double chunky chain on the sides of the color. It really transforms this piece into an even edgier (but still super wearable!) look.
The box sent out 4 looks to help style this piece!
I love the ideas. I was sent two of the items in this box early, and you can see here I went with the beanie, geek shirt, and tricked out necklace look myself. I think the jean jacket look they present is a good idea, but maybe a little overstyled. Still, you get the idea – don't be afraid to wear your bling no matter what it is you're wearing. I'm a firm believer in this!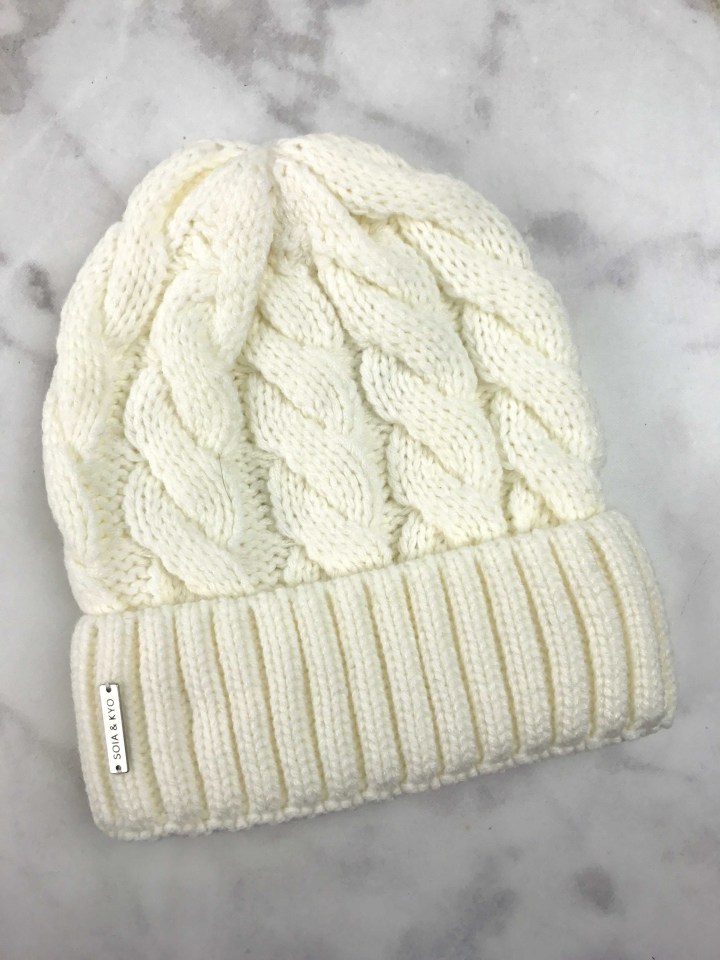 Soia & Kyo Olivia Cable Knit Hat  ($50)  The colors are gorgeous for winter – and the knit is thick, soft, and chunky.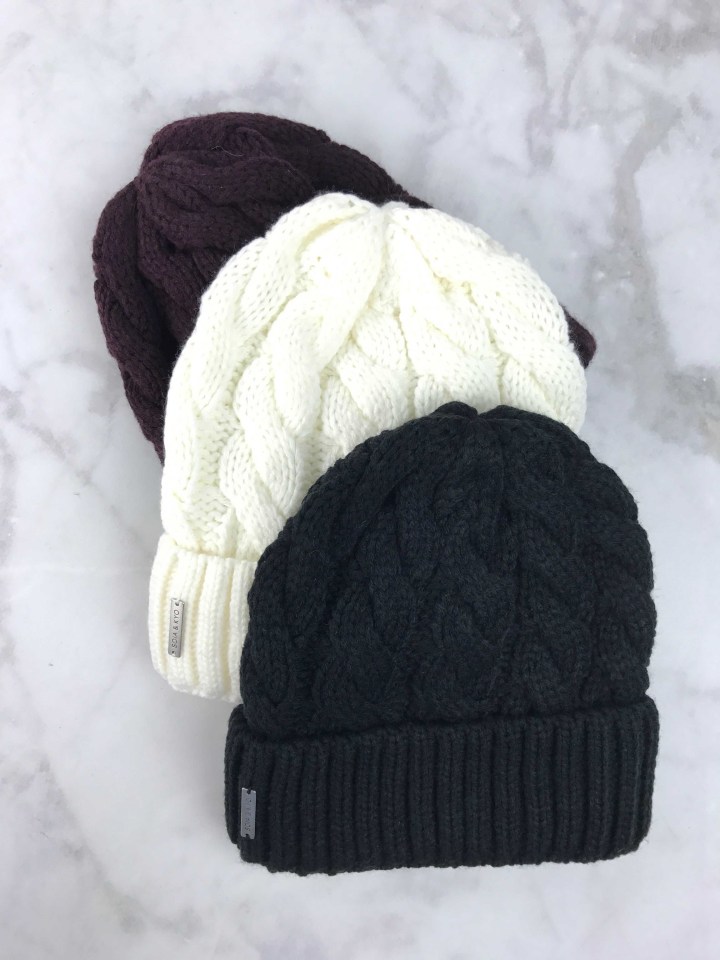 Any color you select (subscribers may choose) is totally the right choice. Which one did you pick? I think the Vanilla really adds a touch of class, and I picked that for my box although I tend towards the more casual side. I think it just neatens things up to be wearing a white winter hat.

This box was ridiculously amazing. Do I want to say it's the best ever? Yes I do! Everything was amazing, lovely, and usable right out of the box, I really felt a blast of winter chic opening it (and I love the white box for winter too!), and the value was amazing, with about $433.
What was your favorite item in the Box of Style? Did you love it?