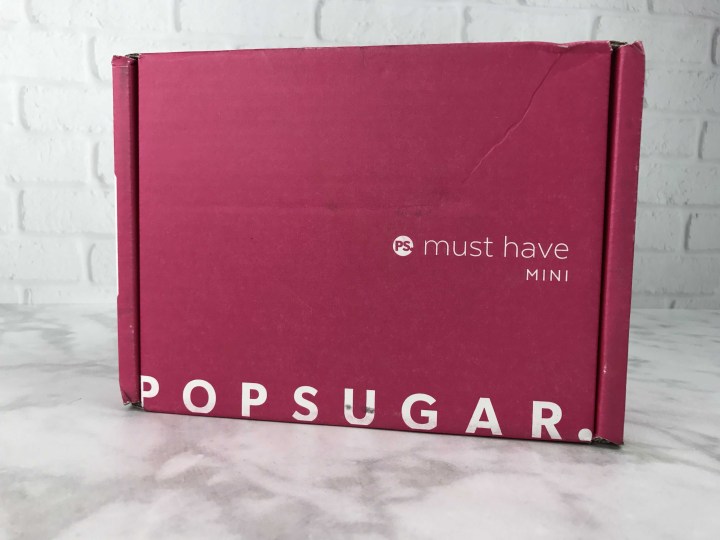 POPSUGAR Must Have Mini is a smaller version of the full-size POPSUGAR Must Have Box! Every month you'll get full-size products up to $30 in value for $18.95 per month. Just like the full-size box the POPSUGAR Editors promise to send the best in beauty, fashion, and home to your door every month. FYI – Products do not repeat from the main box to the Mini!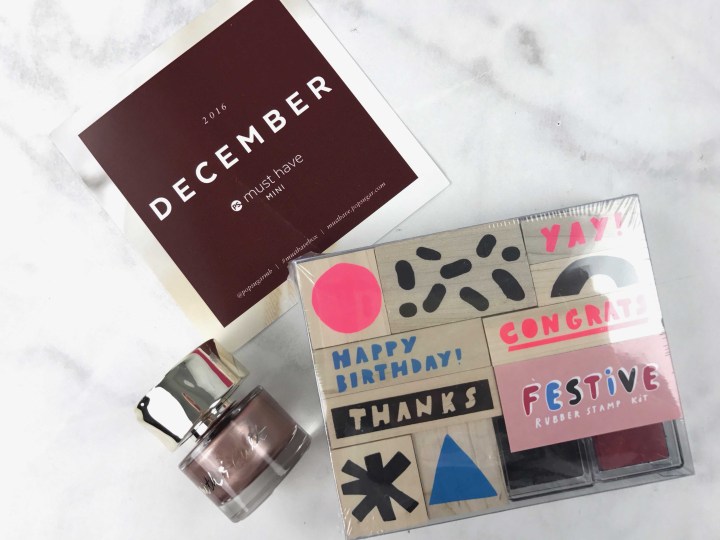 DEAL: DEAL: Save $20 on your first box of a regular POPSUGAR Must Have subscription with this link and coupon code MSA20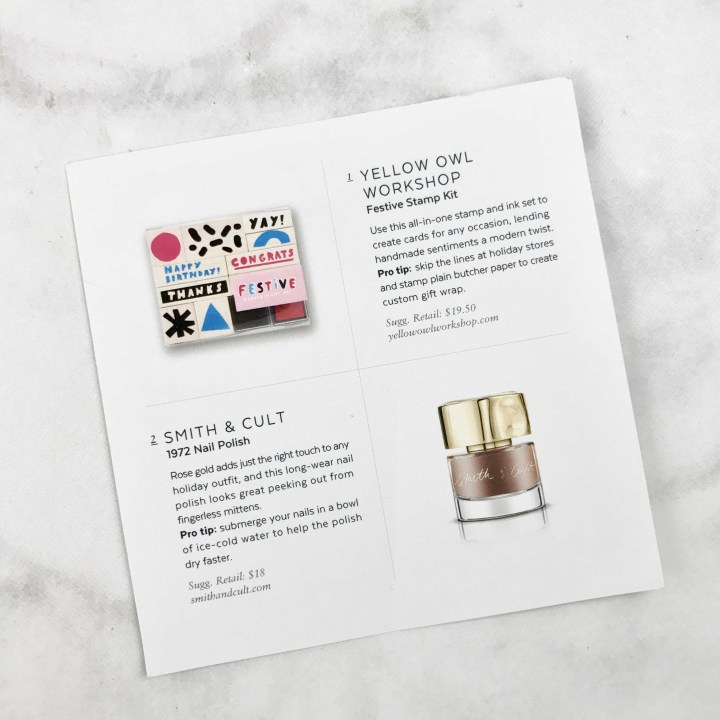 The Must have MINI comes with a card detailing the items inside.
Smith & Cult Nail Polish in 1972 ($18) I am certain this is my favorite Smith & Cult polish ever – the rose gold chrome metallic is just so luxe! The packaging is so pretty, but not exactly comfortable to paint with – I typically remove the outer cap to use the smaller inner cap.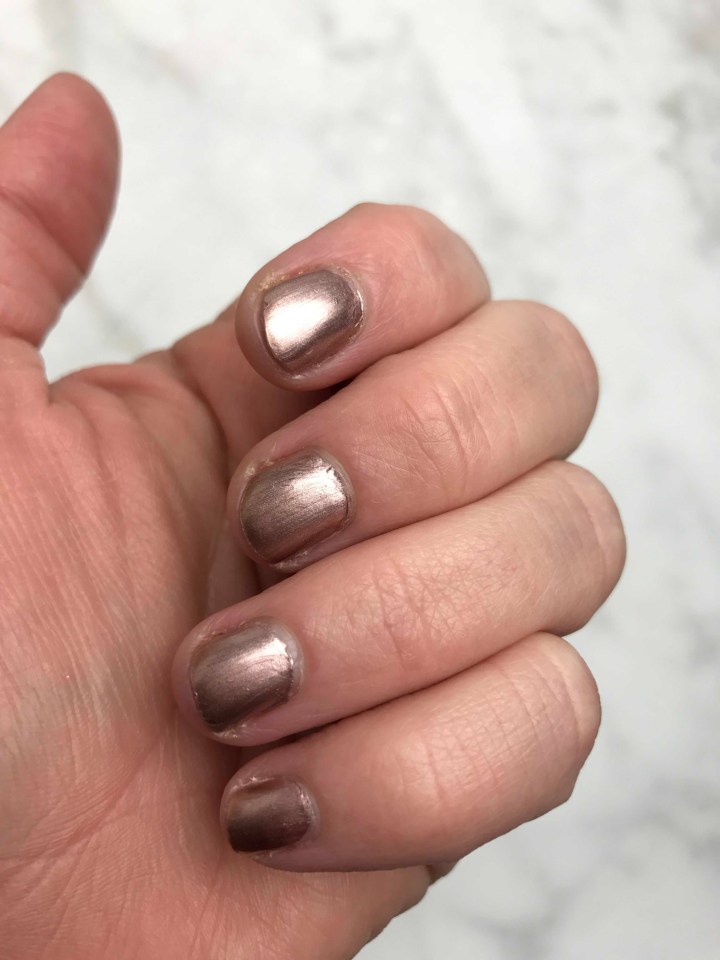 I applied it with a Julep top and base coat to make it last, and there's been zero chipping over days.
Yellow Owl Workshop Festive Rubber Stamp Kit ($19.50)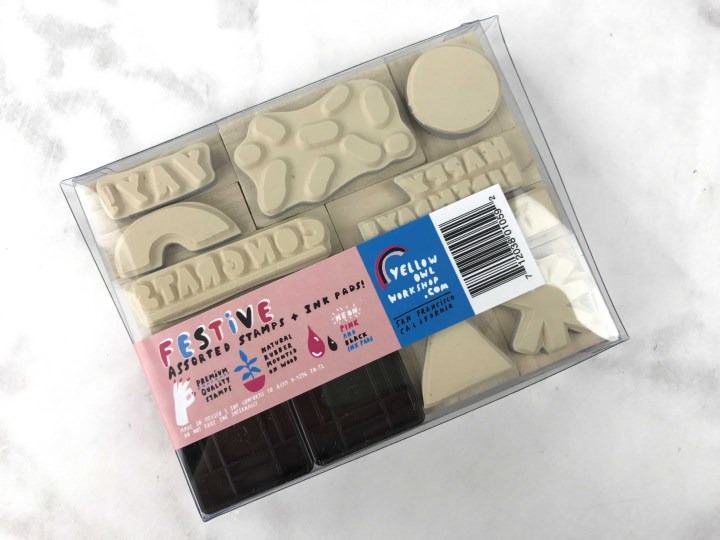 This item was unexpected and unusual, but fun! It included 10 festive stamps plus a black and pink inkpad. Protip, they stain! I wasn't careful when opening the package and the inkpad fell open and got on my table. Whoops!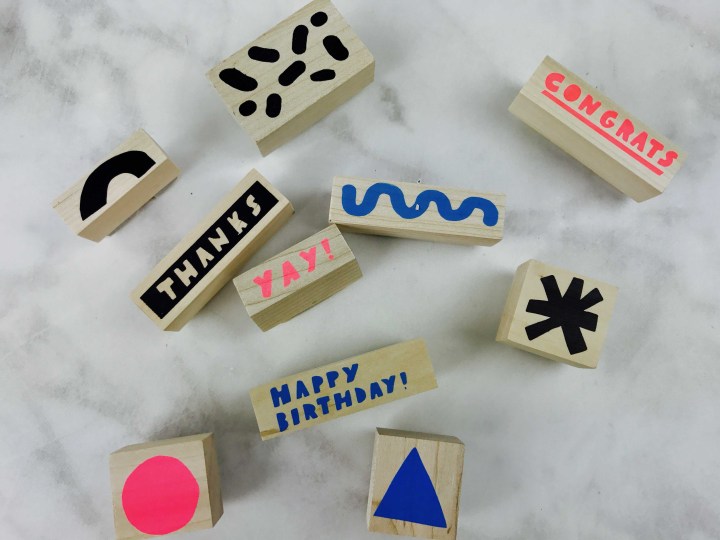 There are enough stamps for every occasion.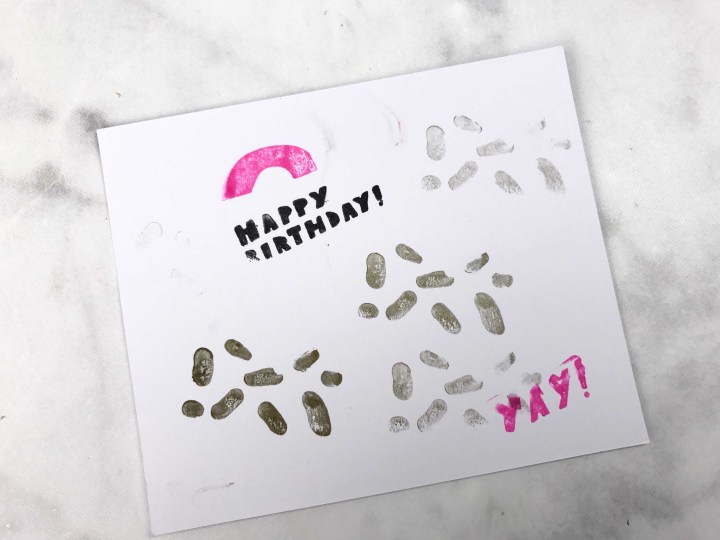 Well, I tried it out. I actually used a metallic paint pen on the confetti beans and it turned out fun in person, but super ugly in a picture. My kids (who had birthdays last week) didn't mind! I do wish this set had included the blue, but we'll be using these to handcraft special notes inside all those blank notecards we receive. It turns out that you can skate without a handwritten sentiment if you just stamp it in.
This box is so inexpensive and it's a fun cheap pick me up or a great way to build a gift closet without bothering to go bargain shopping (plus the brands are always high end and/or unique!). The total value of this month was $37.50!
Visit POPSUGAR Must Have Mini to subscribe or find out more!