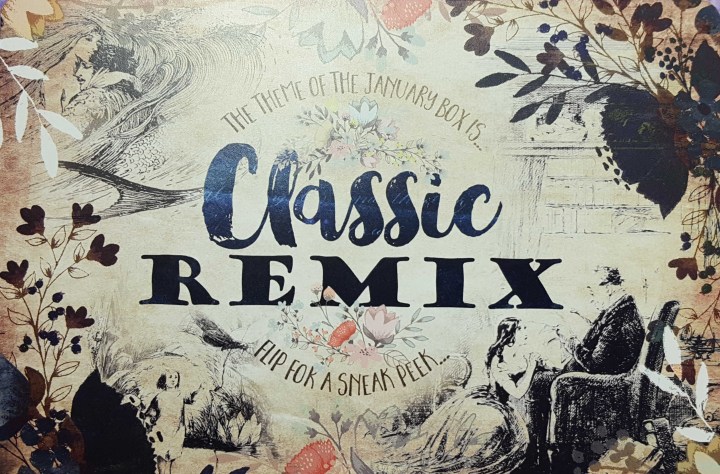 We have the theme spoiler for the OwlCrate January 2016 box! The theme is CLASSIC REMIX and the box is now available to order!
DEAL: Use coupon code HELLO15 to save 15% on your first subscription!
Here's some new information on the theme!
? It's time to announce that the theme for the January box is CLASSIC REMIX!
? This box will contain a gorgeous new YA novel that is a beautiful retelling of a classic story. It's atmospheric and romantic, and the writing is truly stunning. We know you're going to adore it!
? All of the items in the box are inspired by classic literature, especially children's stories. But don't fret – you'll still be able to enjoy every item even if you haven't read the original stories they're inspired by.
? All of the extra bookish goodies were created exclusively for this box! Each item was a true collaboration with each small business involved, and we hope you love them!
? This box is available for new subscribers now! If you're already subscribed, your account will automatically renew on January 1st. No need to sign up again!
Plus we have an item spoiler, too!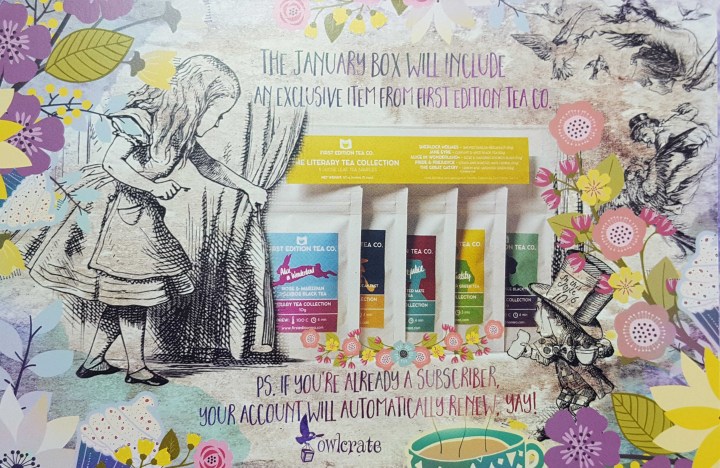 The January box includes an exclusive item from First Edition Tea Co! Shown on the card is the Literary Tea Collection. (OwlCrate never gives an exact item spoiler, so this should give you an idea of the item but not exactly what it is.)