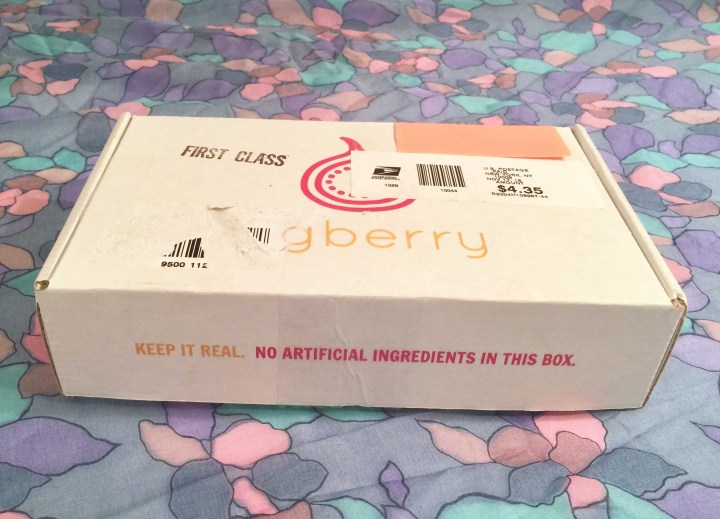 Figberry is a monthly snack subscription box that sends you a recipe card and all the ingredients you need to make 12 bite-sized snacks. Figberry's "bliss balls" snacks are healthy energy bites.  You create them from the pre-measured ingredients, all consisting of unprocessed and minimally processed nuts, seeds, dried fruit, and other natural, 100% plant-based ingredients.
No cooking is required.  The only tool you need is a food processor (but I recommend a spoon and plate too!). Once the ingredients are thoroughly blended you roll them into small balls, chill in the fridge, then enjoy.
A Figberry subscription costs $19.95 per month, shipping included. The price reduces for subscriptions 6 months or longer. The monthly Figberry box arrives in a small-sized rectangular box that easily fits into a standard sized mailbox. All of the pre-measured ingredients are individually wrapped and labeled.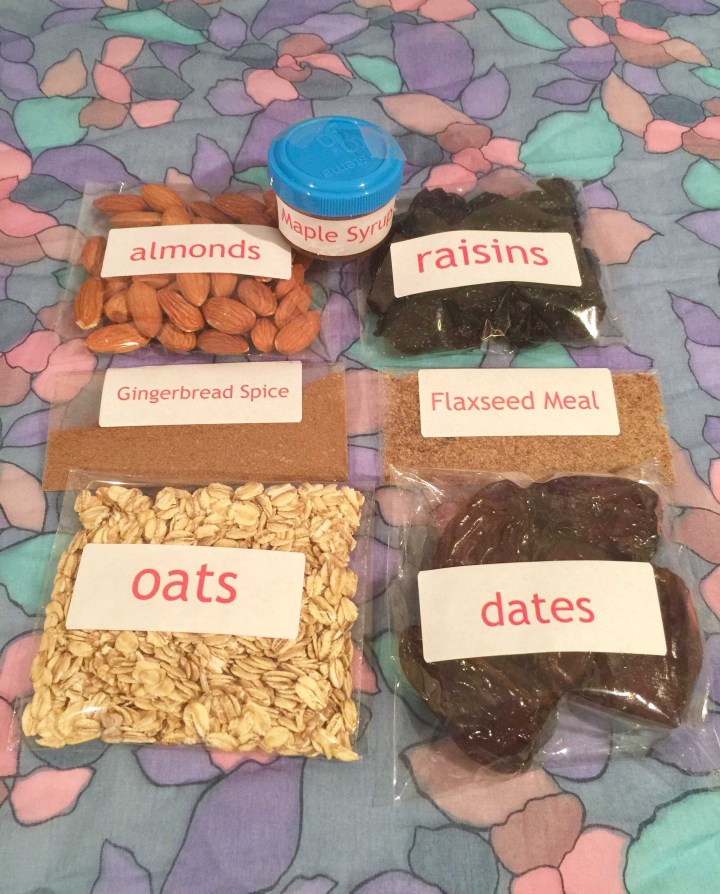 This month's recipe was "Gingerbread Bliss Balls," made with almonds, rolled oats, dates, raisins, maple syrup, and flaxseed meal.
DEAL: Take $10 off your first box. Use coupon code 10figs.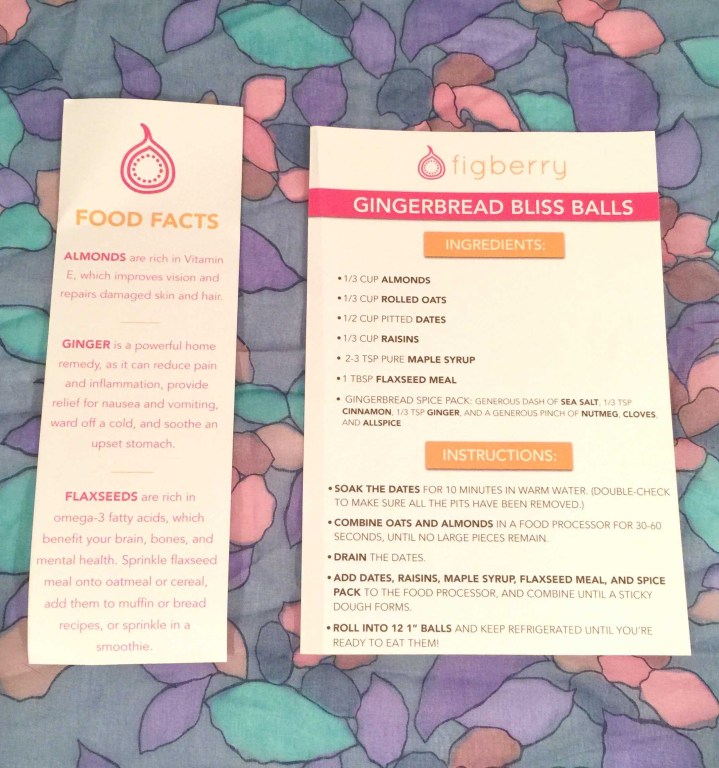 The bliss balls were very easy and quick to make. You first soak dates in hot water to make them easy to blend, then mix all of the ingredients together in a food processor. While soaking the dates, I mixed the remaining ingredients in my manual food processor.
The finished product!
The bliss balls are pretty tasty. I do not care for very sweet treats, so was happy to find that the bliss balls were just sweet enough without crossing into candy bar sweet territory. The dates and raisins worked well with the almonds. I didn't really taste the oats and flaxseed meal on their own, but they served as good binders to keep the balls together. I was wary that the gingerbread spice may be overpowering, but it gave just the right amount of subtle smoky sweetness. The flavor is perfect for autumn, and pairs well with a cup of tea.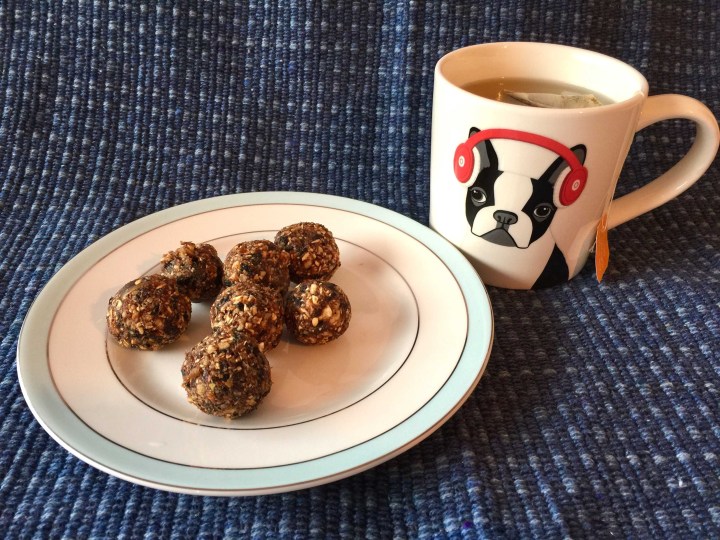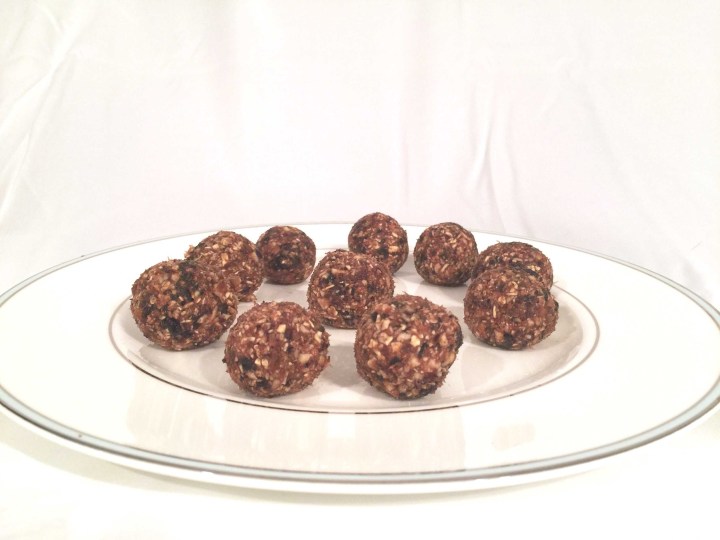 The Figberry Box was a fun way to try a new, healthy snack. I love the ease of preparation that requires no cooking. Figberry actually markets the subscription for children, as older children can make the bliss balls on their own, and even younger children can help an adult. While I don't have kids, I can see that it would be a fun, hands-on activity. It introduces kids to new foods and teaches that sweet treats can actually be made of healthy, good-for-you ingredients.
The one drawback is that the subscription is pricy for the snack. At $19.95 per month, it works out to be about $1.66 for each of the 12, quarter-sized balls. The convenience of the pre-measured ingredients and fact that the box offers a built-in educational kids activity provide additional value, however. As an adult without kids, it isn't a must-have subscription for me, but I think it is great for people wanting to teach their kids healthy eating and basic food preparation skills.
Visit Figberry to subscribe or find out more!