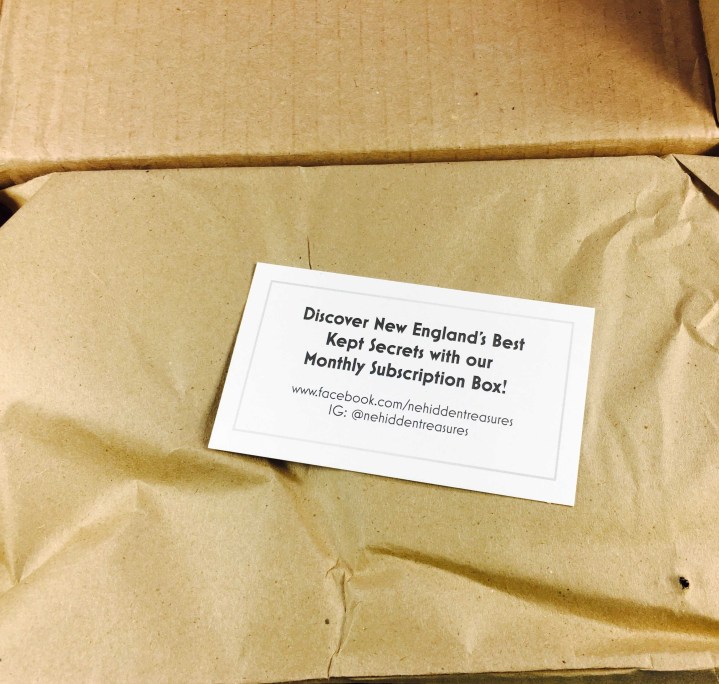 New England's Hidden Treasures is a brand new subscription featuring locally made products from the northeastern portion of the U.S. This subscription is $34.99 a month plus shipping.
New England's Hidden Treasures is a locally founded company in Massachusetts, with an owner that is passionate about locally made products. Supporting the local small business and economy is extremely important and it is our mission to help small businesses get discovered!
DEAL: Get $5 off your first box. Use coupon code FIVEFUN.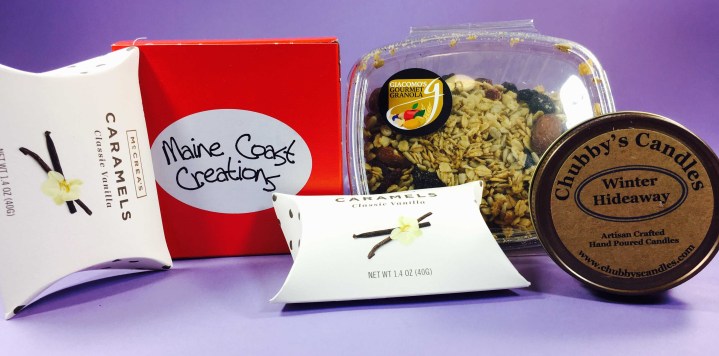 I received 4 different items in my box!
I received two pillow boxes of McCrae's Caramels in Classic Vanilla ($7.90). McCrae's goal is to make simply the best caramel in the world. The ingredient list is short and sweet with milk, cream, sugar, and other pronounceable food items.
Each pillow box had 5 caramels and I brought some along to my work friends to see what they thought. I didn't hear any complaints.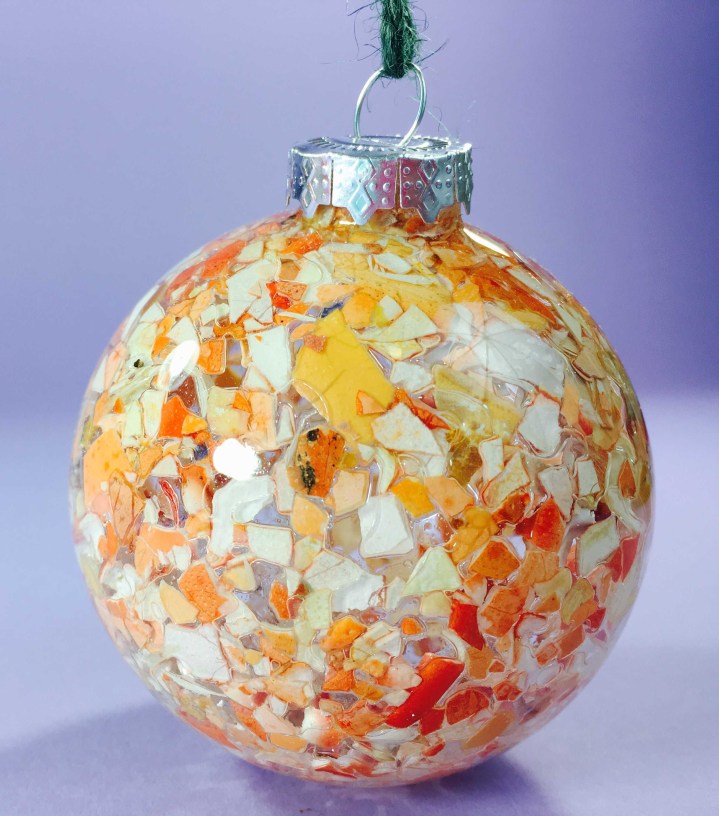 How beautiful is this Seasphere Crushed Seashellglass Ornament ($20)?
This ornament gets its color from crushed lobster shells! Other ornaments from this crafter are made with clam shells and crushed beer bottles. This will make a nice, unique addition to my Christmas tree.
I love granola and was excited to try Giacomo's Maine Vacation blend ($5). This version is vegan and features almonds, blueberries, maple syrup, and nutmeg. I think one of the ingredients was off and there was an unappetizing flavor which is too bad because I usually love granola.
This granola features whole almonds and sunflower seeds among the oatmeal. I took this to work to see if my friends thought it smelled weird. I heard that it had a musty smell and/or smelled like smoke or concealer, so 4 out of 4 of us thought it was off.
Chubby's Candles Jelly Jar Candle in Winter Hideaway ($5) has a fresh scent that is described as having notes of "frosted mint leaf, coriander, and snow flurries with mid notes of Arabian lavender, cedarwood, and baltic amber on a base of cypress, wintergreen tree, and smoky vetiver." I'm not sure that it smells particularly winter-like, more like a man's aftershave, clean and brisk.
This was a nice, classy box from New England's Hidden Treasures and the items are suitable for men or women. This box had a value of $37.90 which is less than the price of the subscription plus shipping. I was disappointed in the granola which made my value even less. I enjoyed the caramels and the ornament is unique and lovely. I hope to see an improvement in the value and quality of the products in future boxes and love that they feature items that are local to New England!
What did you think of this box? Let me know in the comments and I also want to know if there is a New England brand that you adore most!
Visit New England's Hidden Treasure to subscribe or find out more!