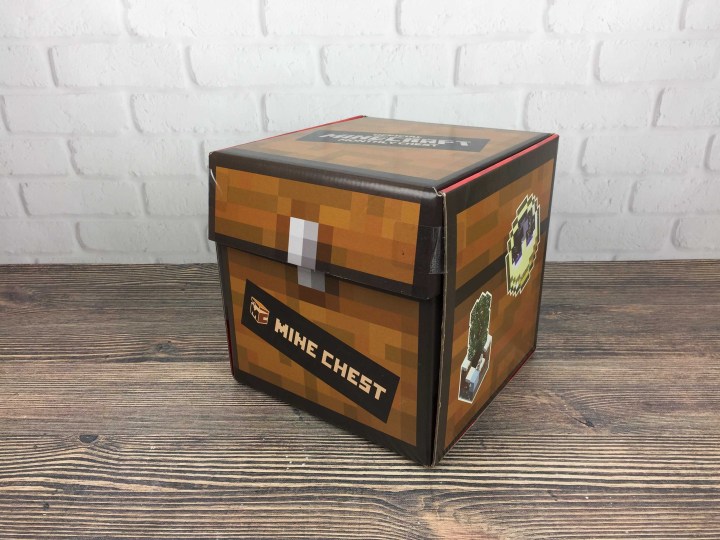 Mine Chest is the one and only monthly subscription box for Minecraft fans! It is officially licensed by Mojang, and now operated by Loot Crate! This box shown here costs $29.99 per month + shipping ($7 US, $15 Canada, $20 everywhere else).
However, it's now a $39.99 bimonthly box, shipping included. We expect the box to improve in variety with Loot Crate behind it!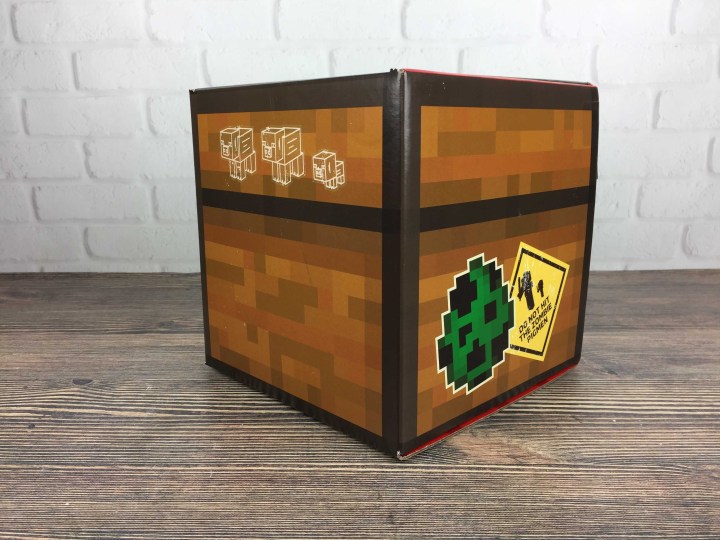 The outside of the box is decorated with faux stickers – they look like stickers from past boxes (see our  Minecraft T-Shirt Club Reviews !).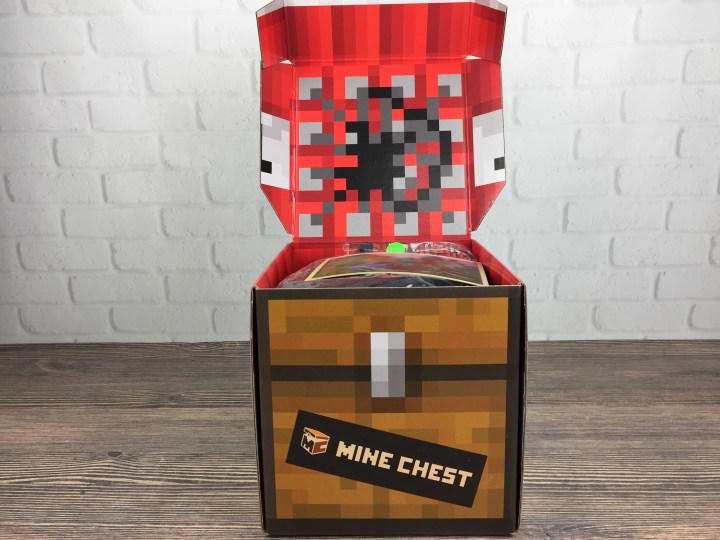 You'll get a box full of Minecraft inspired goodies and official merchandise. Boxes come with a t-shirt (with a full range of youth and adult sizes available) and are packed in a collectible and reusable box.
My kids are Minecraft fiends. They love crafting!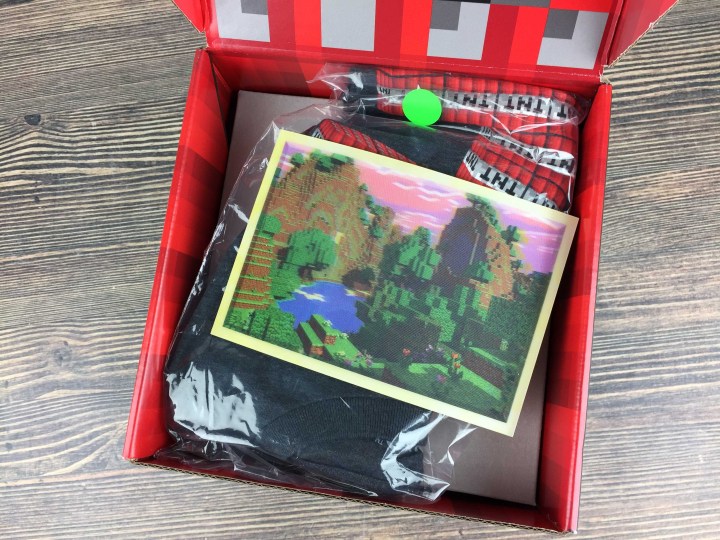 The theme of the November box was CREEPER!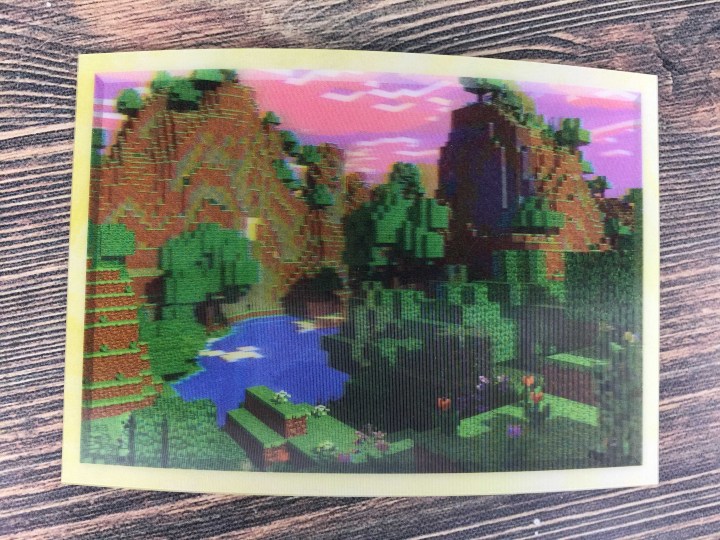 The lenticular postcard is always a hit!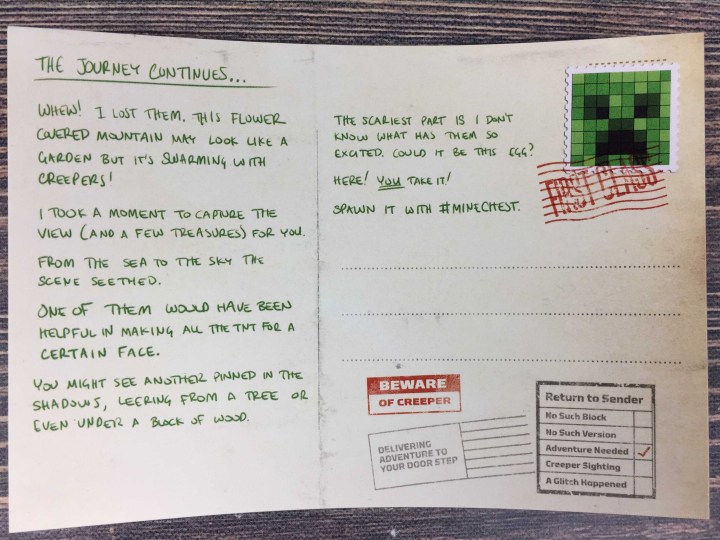 Minecraft Creeper Postcard: These are fun and really well done, inviting subscribers into the story. You definitely feel like you're in a real-world journey with the cards.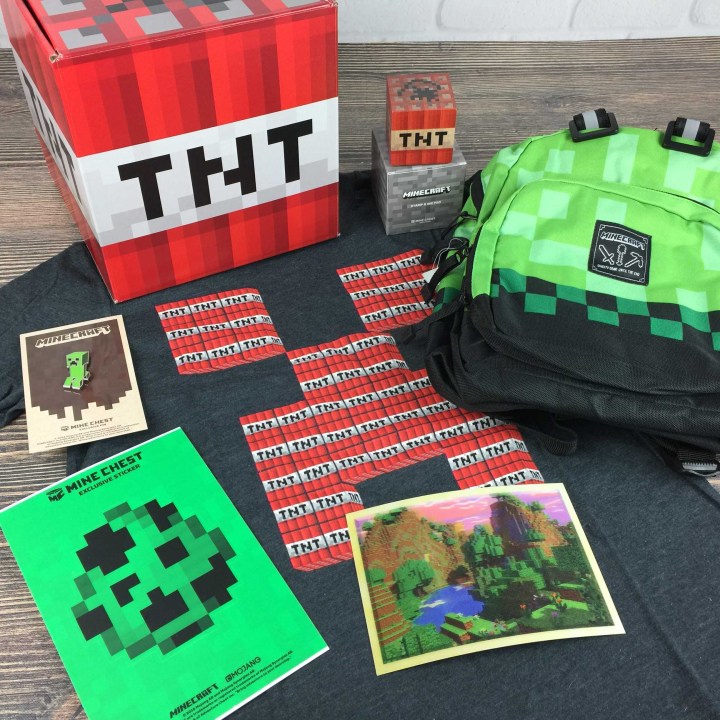 Everything in the November Mine Chest box!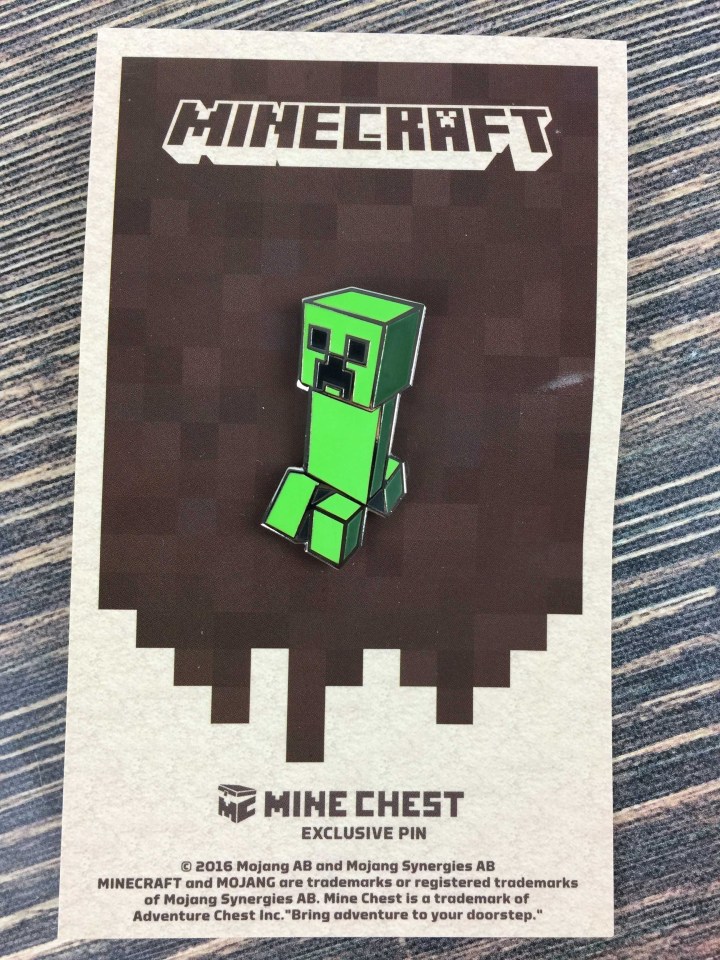 Mine Chest Exclusive Pin: This little guy is a creeper, one of the main baddies in Minecraft. Let us know how you or your kids are displaying your pins – my kids have so far just collected them up.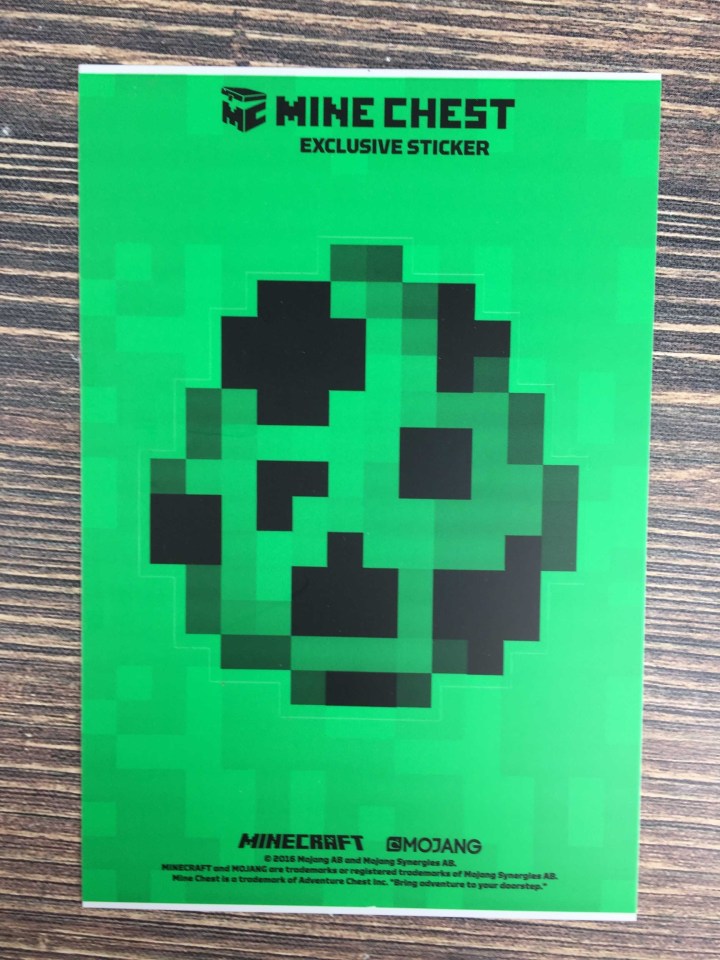 Mine Chest Exclusive Sticker: This creeper egg is perfect for your car or your laptop.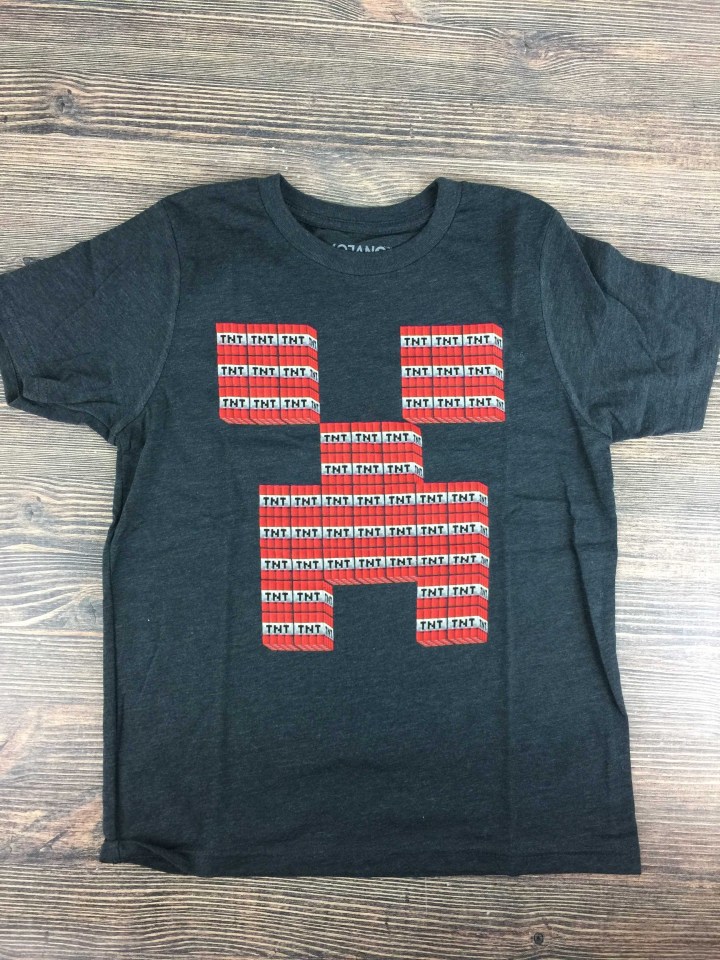 Mine Chest Exclusive T-Shirt: The shirts are a big draw with this subscription! This month it's a creeper face crafted out of TNT blocks. This shirt elicited lots of wows and cools from my crew!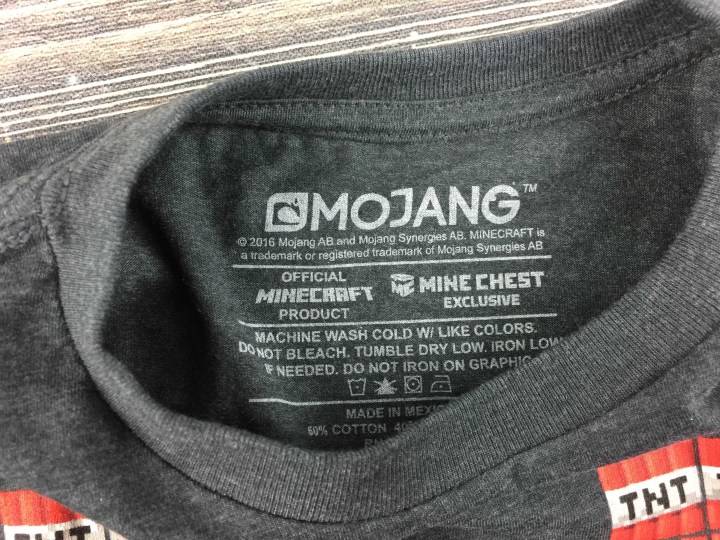 Minecraft Stamp & Ink Pad: So far there's been a stamp block and stamp pad in every box. I think this is a fairly repetitive item and I hope Loot Crate minimizes the appearance of them.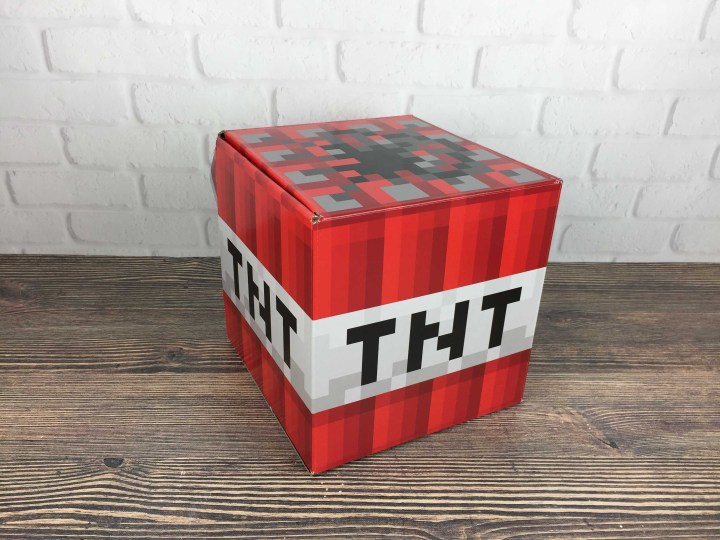 This one was pretty nifty and obviously the creeper face is useful.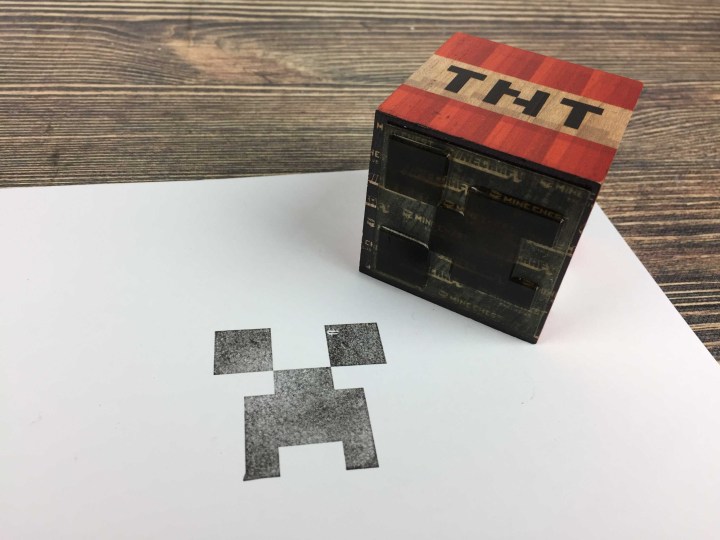 It didn't come with a stamp pad – we grabbed one from a previous box.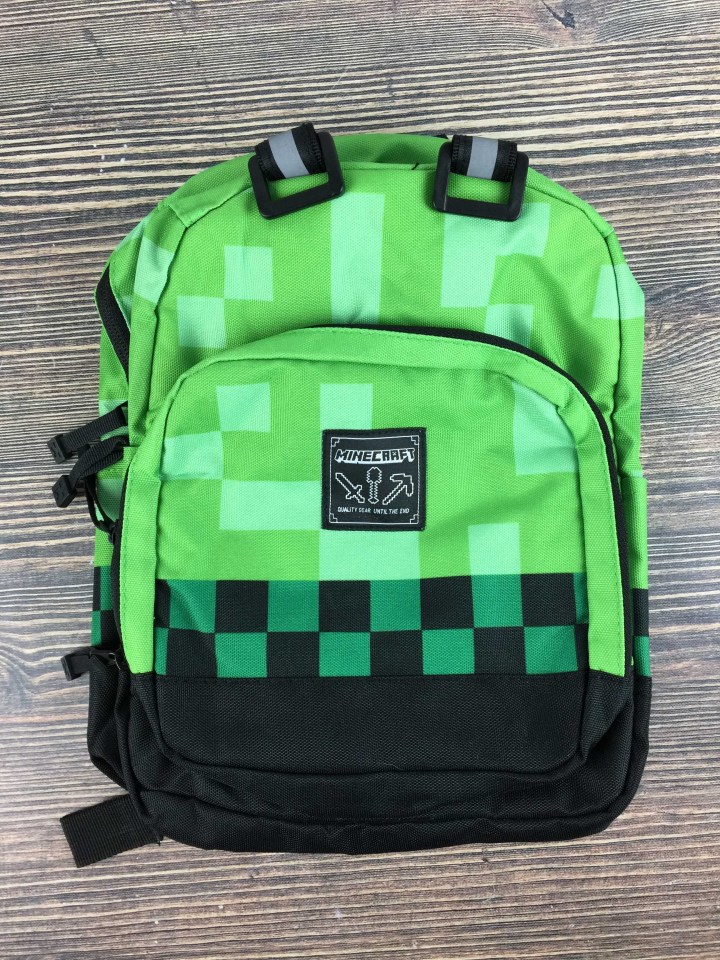 Minecraft Backpack: This mini backpack drew shrieks of delight, threats to wear it to bed, basically it's one of the coolest items in a box ever, at least according to my children.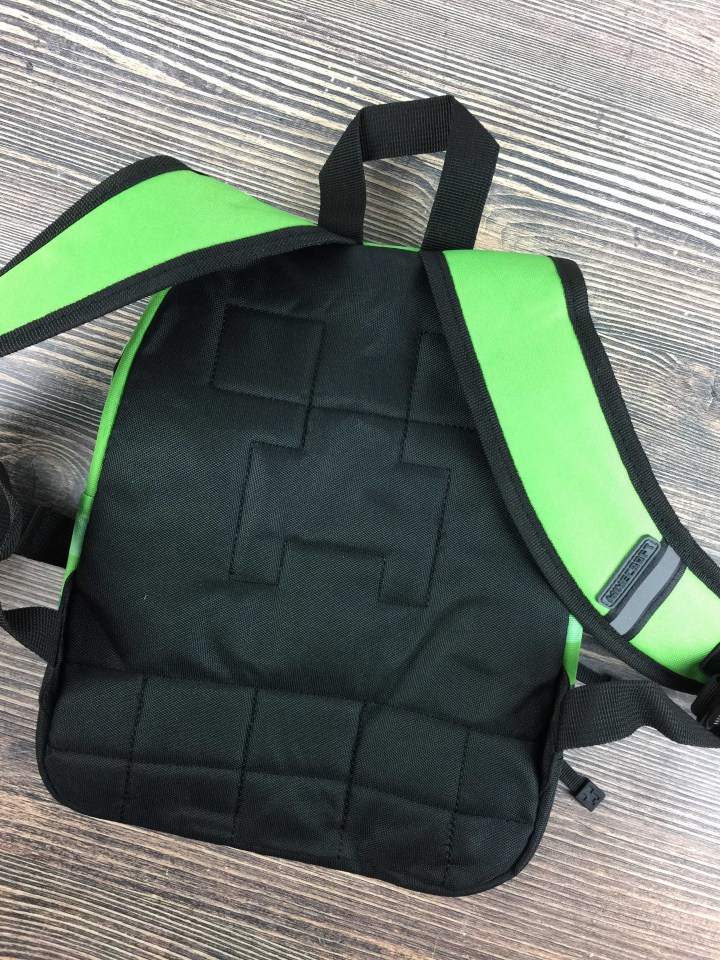 I admit it's pretty rad with amazing details everywhere, including this creeper face stitching!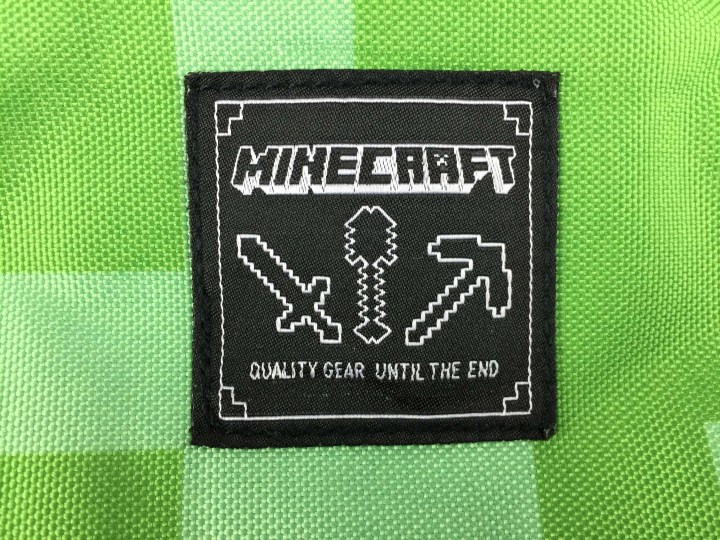 Quality gear until "The End". Like the End dimension? Get it?!
My kids wrote that.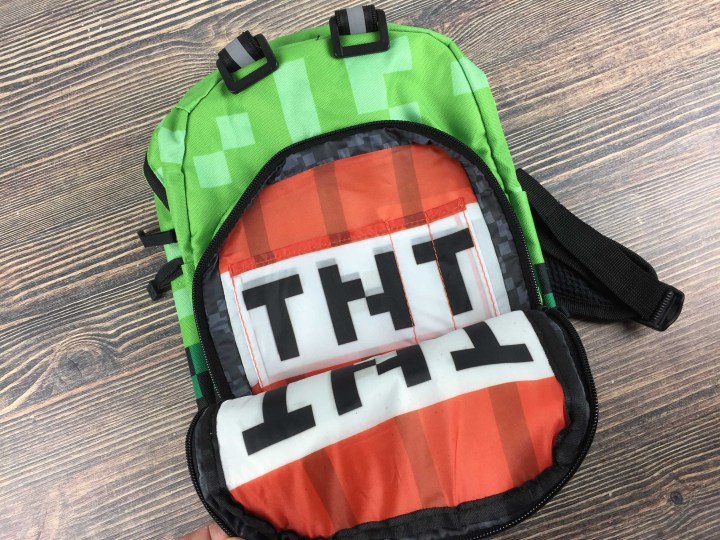 And how cool is this?! The inside pouch is TNT lined!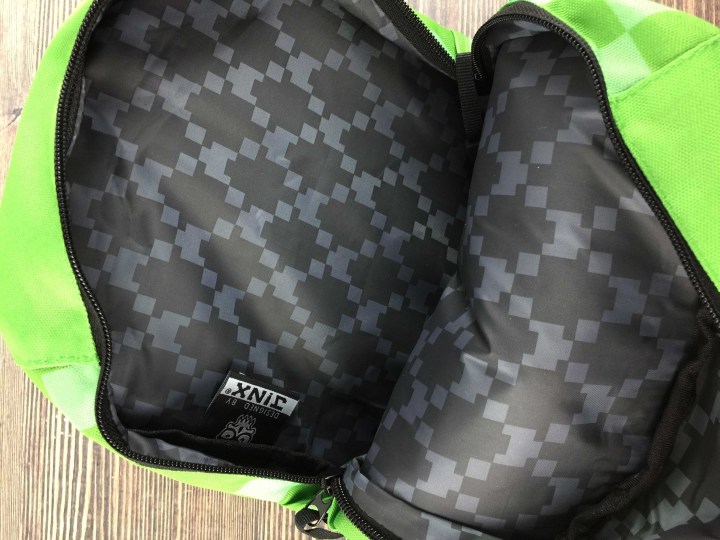 A slick duo tone creeper print lines the inside of the main compartment.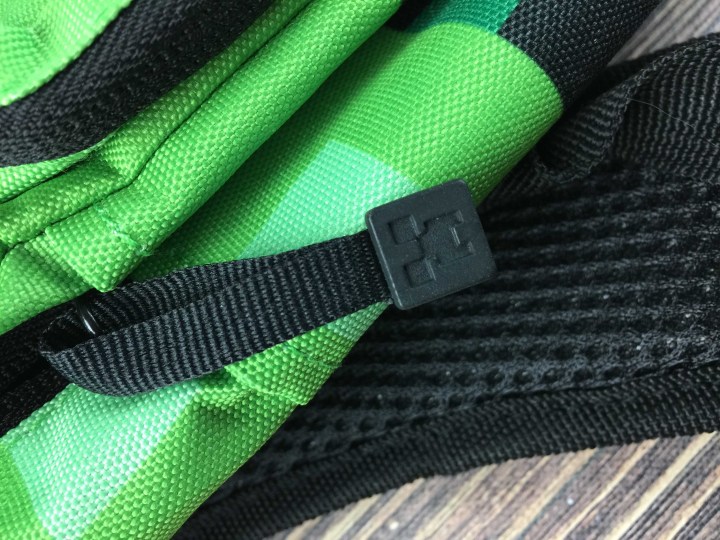 Even the little zipper pull has a creeper face on it!
This bag really made the box! It's an amazing item and my kids are thrilled to have it – and the pin and the t-shirt are great too!
Despite how great I think the November box was I can't help but expect it to improve under Loot Crate's supervision. I am expecting even better boxes in the future and we can't wait to see what they craft up!