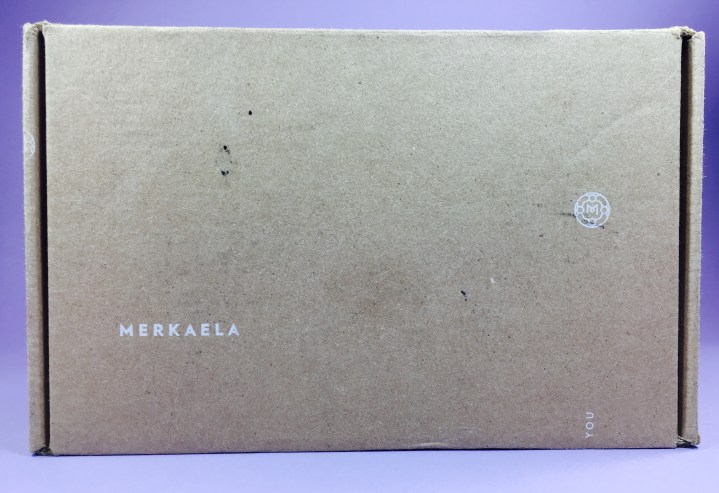 Merkaela is a quarterly box that sends products curated to a theme as well as the season. Merkaela sends natural bath and body products that are made in-house although they may occasionally send an item from high-quality collaborators.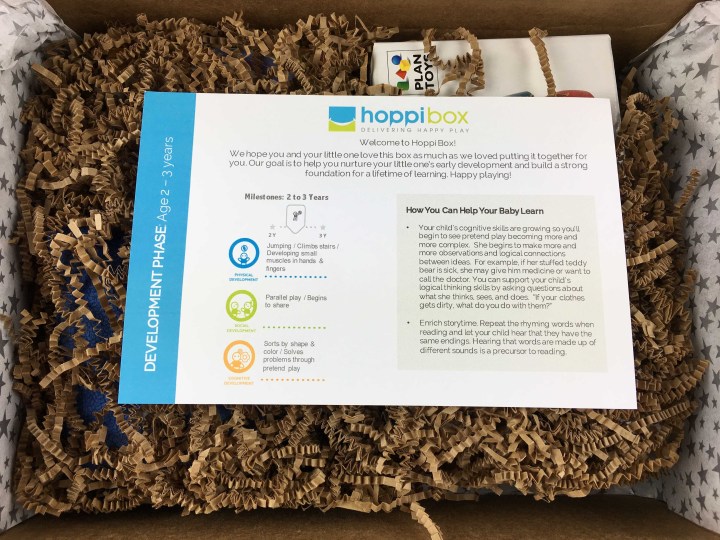 DEAL: Get 20% off! Use coupon code ORACLE20.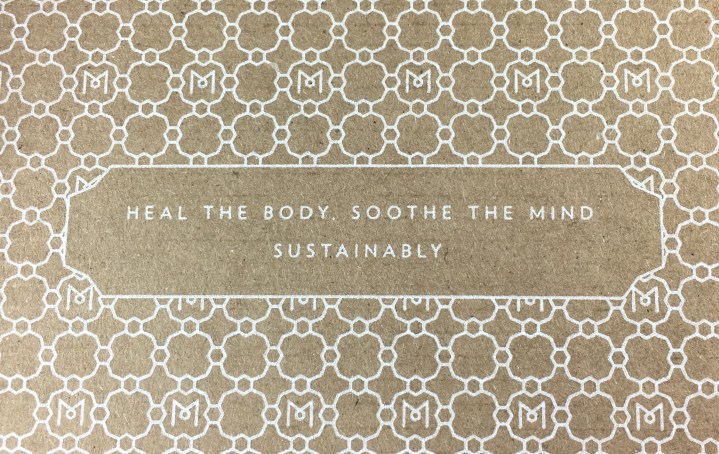 I like the sound of this motto! This box had a beautiful presentation and the items coordinated wonderfully. The mostly glass containers had simple yet classy white labels and inspirational instructions for their use. I couldn't wait to try out these items!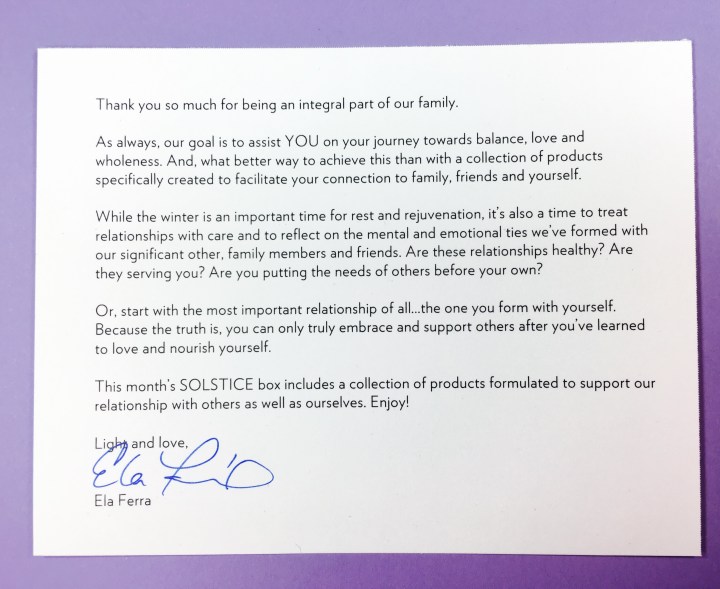 There were a lot of cards in this box. The first one inspires one to focus on their relationship with not only others but with oneself.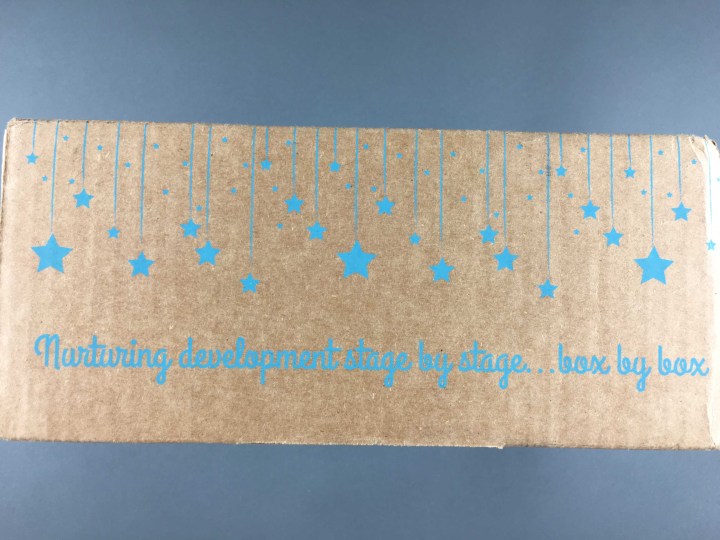 Next was an affirmation card.
You are good enough! Heck, you are downright awesome!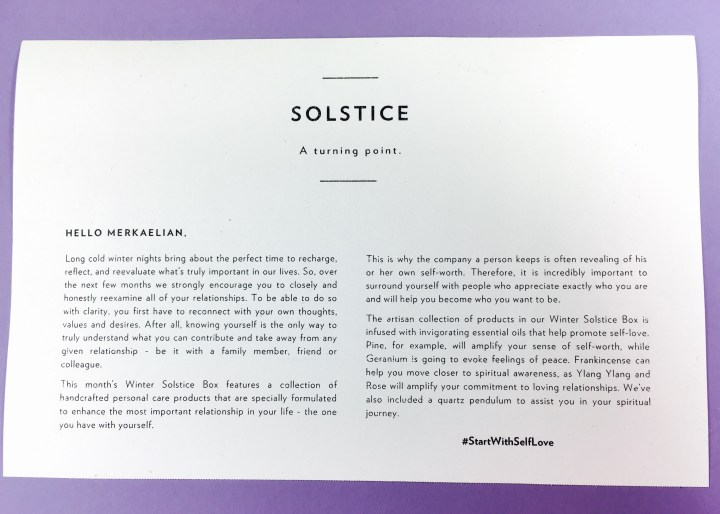 Next was the front of the product info card with the intention of this particular box as well as the featured essential oils that were used in the making of these items.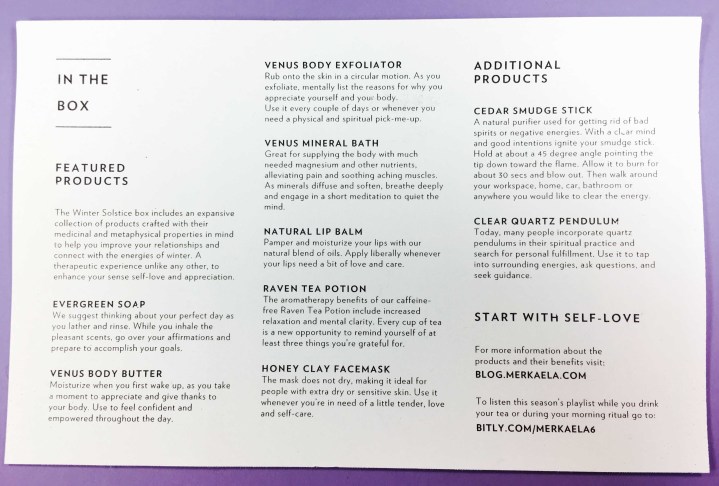 This is a very descriptive info card as well as intentional instructions for the products, such as visualizing your perfect day while using the soap in the shower. They even had a Spotify playlist, which I listened to while writing this post.
Venus Mineral Bath ($14) This blend of dendritic, Epsom, Mediterranean, and Hawaiian salts provide magnesium and other minerals to the body while the Venus essential oil blend of frankincense, ylang ylang, rose, and pine are indicated for spiritual grounding and maintaining skin.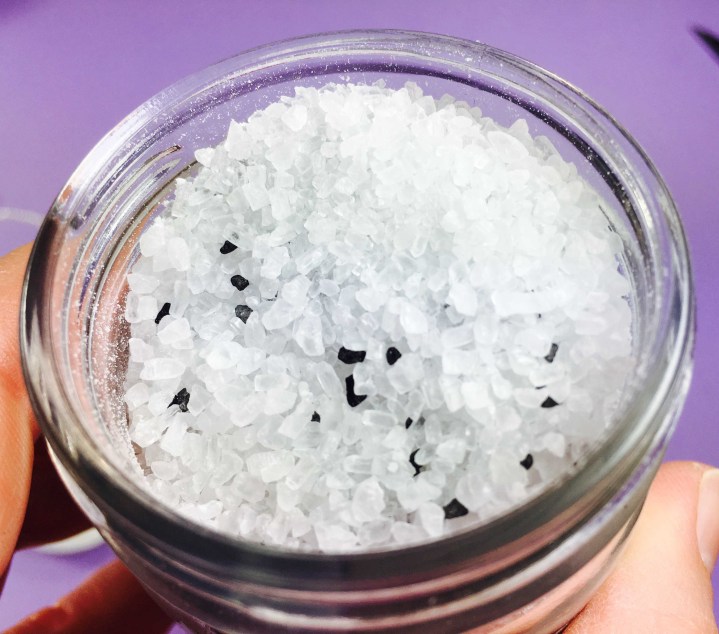 This stuff smells soooo good. I love ylang ylang.
Venus Body Butter ($21) has organic shea butter, olive and coconut oils, and vitamin E as well as that lovely essential oil blend plus licorice and calendula. This product was solid but as soon as I removed it from the jar and started to rub it in it liquefied and blended in quickly. It left behind a silky feeling and what smelled to me like a touch of wood smoke among those oils. It is very luxurious and soothing.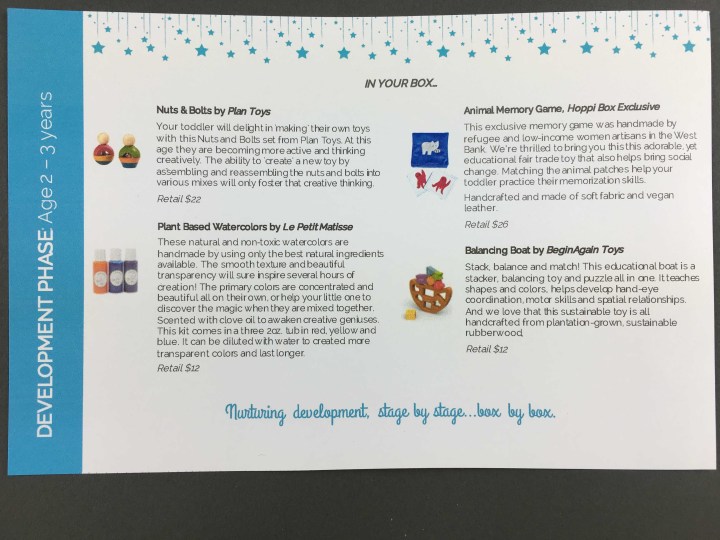 Venus Body Exfoliator ($9.50) can help you release negativity while you rid your skin of dead, useless cells. Organic shea butter, olive and coconut oils, and essential oils are combined with cane sugar and agave and left a bit of that moisturizing feeling behind. If you live somewhere humid, then you may not need an additional moisturizer on the days you use this creamy scrub.
I applied the non-drying Honey Clay Face Mask  ($7) before my morning shower since I found that masks and scrubs are easier to remove while under running water. Betonite clay draws out impurities while honey moisturizes and lavender oil is soothing for sensitive skin. I didn't have any problems with dry or tight skin afterwards and it rinsed off easily.
I have never used a smudge stick until I received this Cedar Smudge Stick ($4.50). Smudge sticks are traditionally used by Native Americans in cleansing rituals to remove negative spirits. You need to have a positive mind while using the stick, and possibly a container to carry underneath the stick. I lit it with a match and then blew it out after 30 seconds and then walked around the house a bit before finally dousing it with water to make absolutely sure it wouldn't relight while I was asleep. I was a little afraid it might make the fire alarm go off but luckily, that didn't happen and my house smelled like I had just had a fire in the fireplace.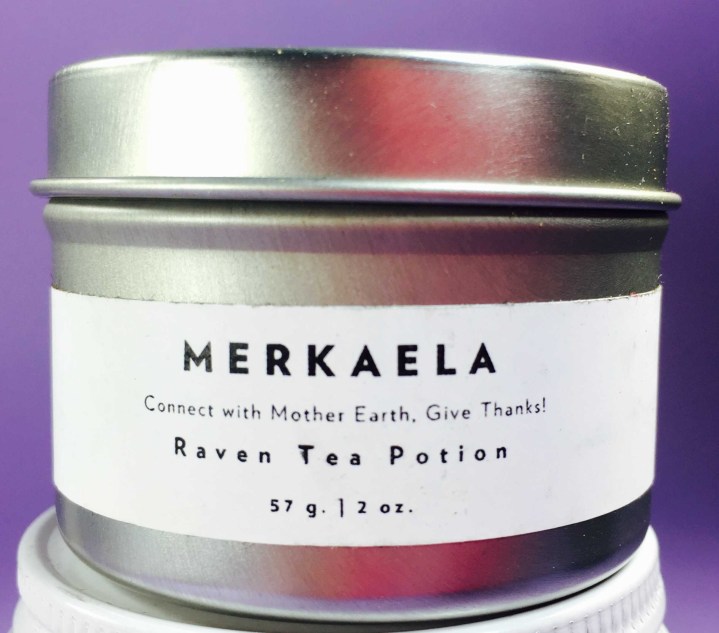 I love tea and Raven Tea Potion ($7.70) had a delightful lemon flavor. Chamomile is a well-known relaxer while St. John's Wort can help with mental worries. Honeybush, lemongrass, lemon myrtle, and other herbs and leaves round out the blend.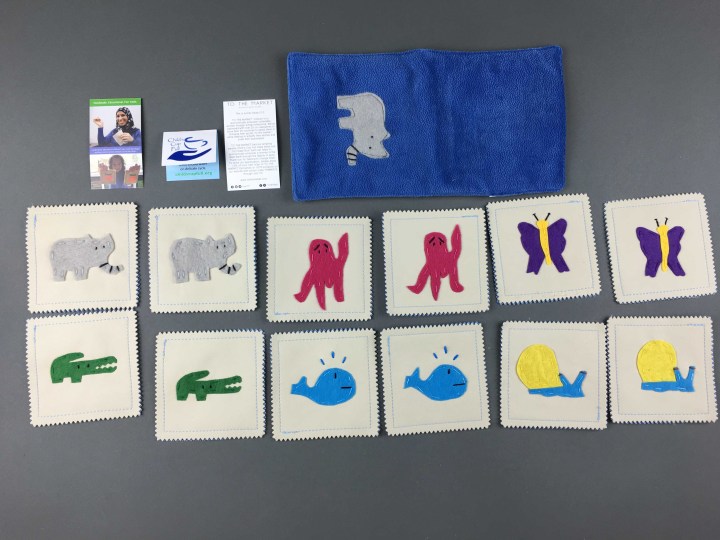 Pretty and pretty tasty.
The lid had a quote from Buddha but I also like the info from the card that said "every cup of tea is a new opportunity to remind yourself of at least three things you're grateful for." I drink tea every morning so I am going to take that time to count my blessings.
Nurture Lip Balm ($4) has sunflower and soybean oil, beeswax, and cocoa and shea butter – moisturizing and emollient ingredients that kept my kisser soft overnight. I seriously could still feel it on my lips in the morning. No additional scents are added and it is perfect for anyone who wants to keep their lips protected during winter.
Organic Evergreen Handmade Soap ($8.50) gets its stunning color from natural mineral pigments and contains saponified palm, coconut, olive, and palm kernel oils. It lathered very well and rinsed clean.
This lovely soap gets its scent from uplifting pine and relaxing frankincense. Merkaela suggests visualizing your daily affirmations while showering with this bar.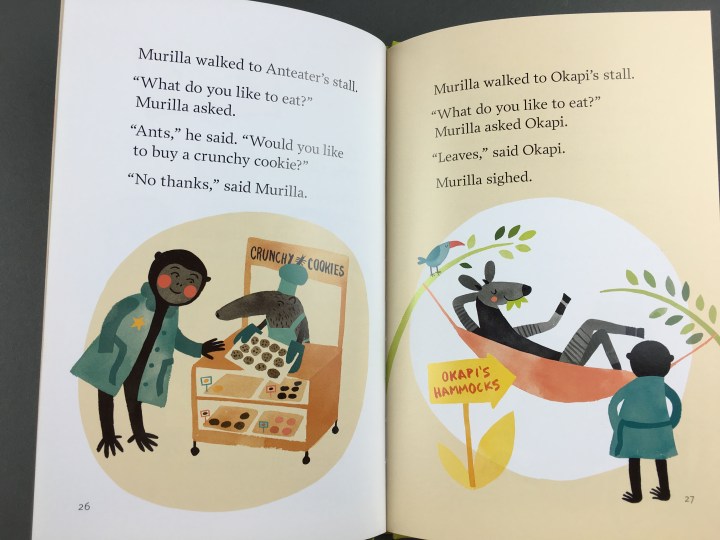 The Clear Quartz Pendulum ($8.50) can be used in spiritual healing and to tap into spiritual energies. If you're not sure how to use a pendulum you can do a Google search for instructions. The quartz can only answer yes or no questions and you may need to practice a bit to find out which way the quartz will swing to find those answers. Or you can use it in other ways such as with affirmations or with other crystals. Again, Google is a great help!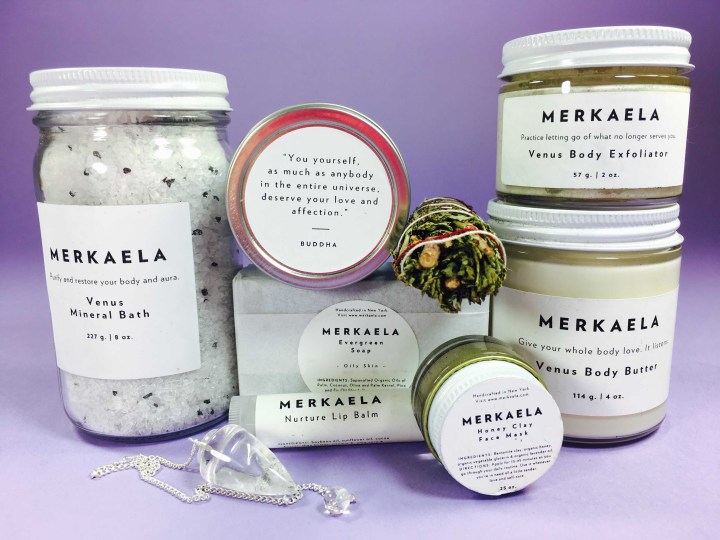 I was extremely pleased with my first Merkaela box! I'm not too familiar with spiritual practices and the crystal pendulum and smudge stick are new to me and will take some practice to learn how to use appropriately. As for the beauty products, I have absolutely no problem figuring out how to use those and I love how luxurious and yet natural they are. The tea rounded out the box nicely as did the instructions and affirmations on the products themselves. The products would cost $84.70 if purchased separately on the Merkaela website but not to worry if you want refills as members receive 15% off the price of shop orders.
What do you think of the Merkaela Winter Solstice Box? Let me know if it helps you connect your mind, body, and soul in the comments!
Visit Merkaela to subscribe or find out more!