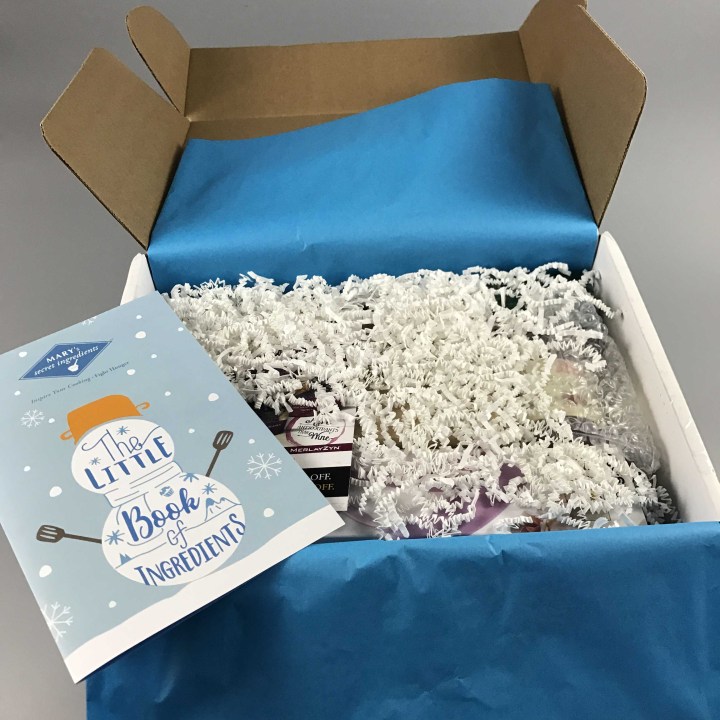 Mary's Secret Ingredients box is delivered quarterly for $34. It's a collection of limited edition culinary surprises along with custom recipes sent to your email. This box also has a partnership with Feed the Children to end global hunger, so every box has a good cause.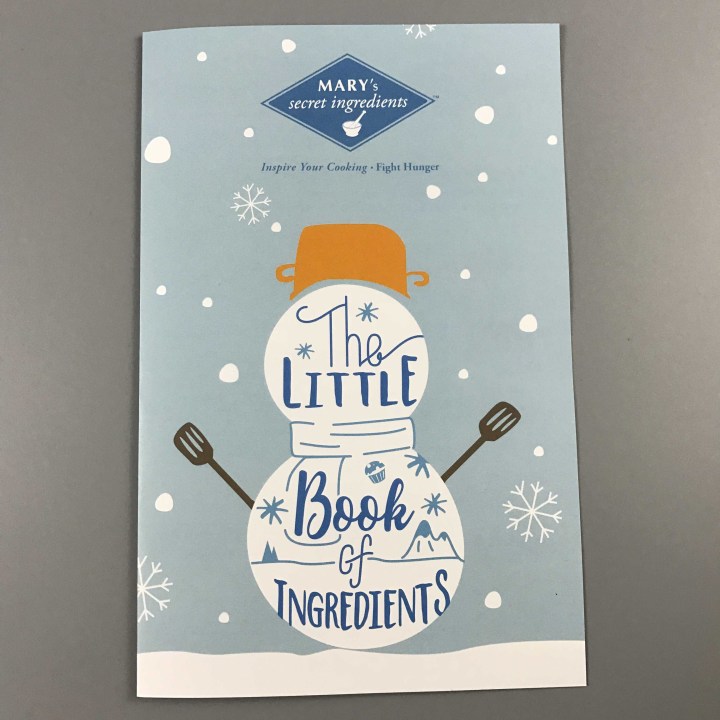 The little book of ingredients! The inside of the book has information on the contents of the box as well as websites to visit if you need more information on a product.
DEAL: Save 20% off on any order, even subscriptions! Use coupon code TRYMSI.
The back side tells us how to learn about Mary. Also featured are recipes that highlight each product from the fall box with a convenient schedule.
Sfoglini Pasta Shop's Spaccatelli ($6.99). Spaccatelli, also sometimes referred to as Strozzapreti "priest's collars," resembles a rolled up scroll or towel, smooth and tight. It tastes like spaghetti with the thickness of elbow macaroni, it was amazing with butter and Parmesan cheese.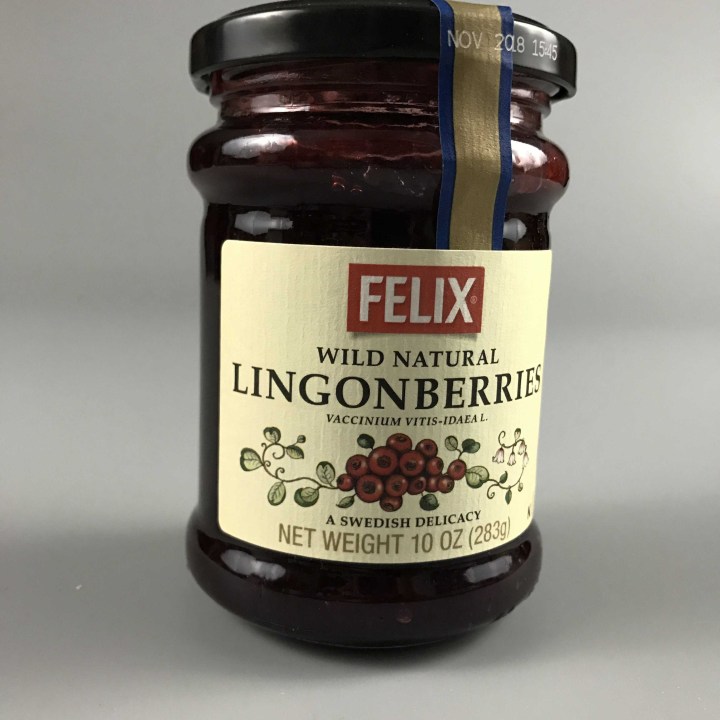 Felix Jam in Lingonberry. These little berries are sweet and a little tart and so delicious. If I had to describe it in terms, most Americans would understand I'd say it's similar to cranberry sauce. I love that the ingredients are simple and I can pronounce them all without any issues, sugar, water, and Lingonberries. I added my jam to a warm biscuit and have fallen in love, please don't expect me to share.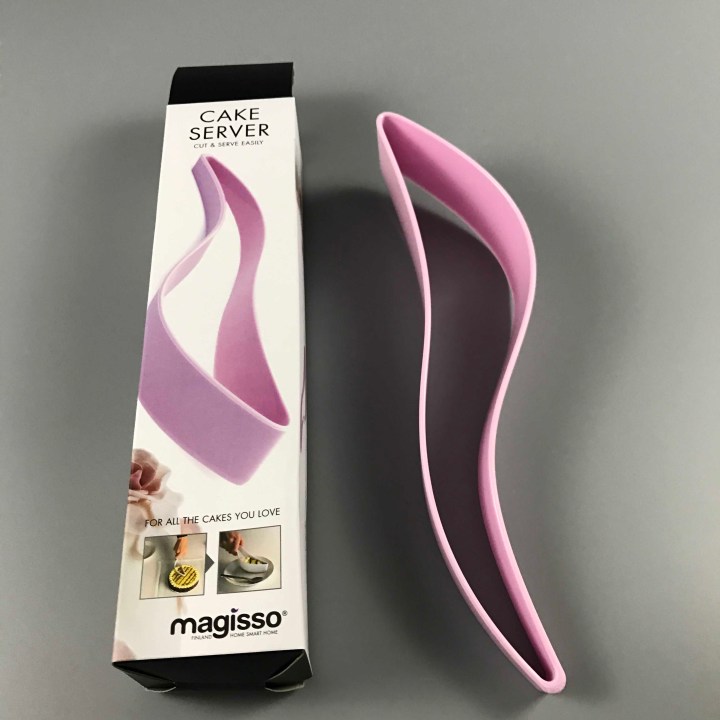 Magisso Cake cutter and server ($19.95). I love the pretty pink color and the shape is perfect for little hands. I almost baked a pie just to see how well it will work.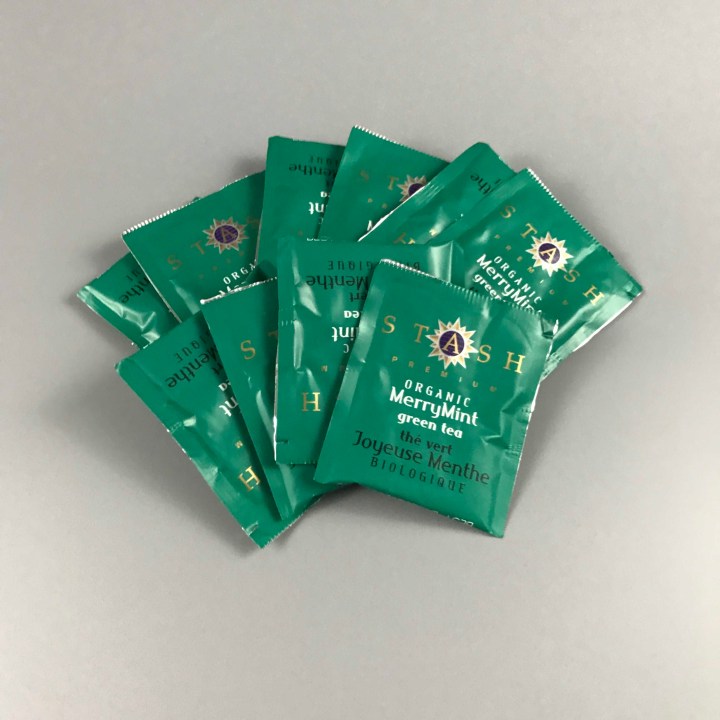 Stash Tea in Organic MerryMint Green Tea ($2.50 for the 10 count). I love green tea and this minty fresh selection is great. I'm not even going to save it until I have a stomachache, it's too good, like eating candy without the calories good.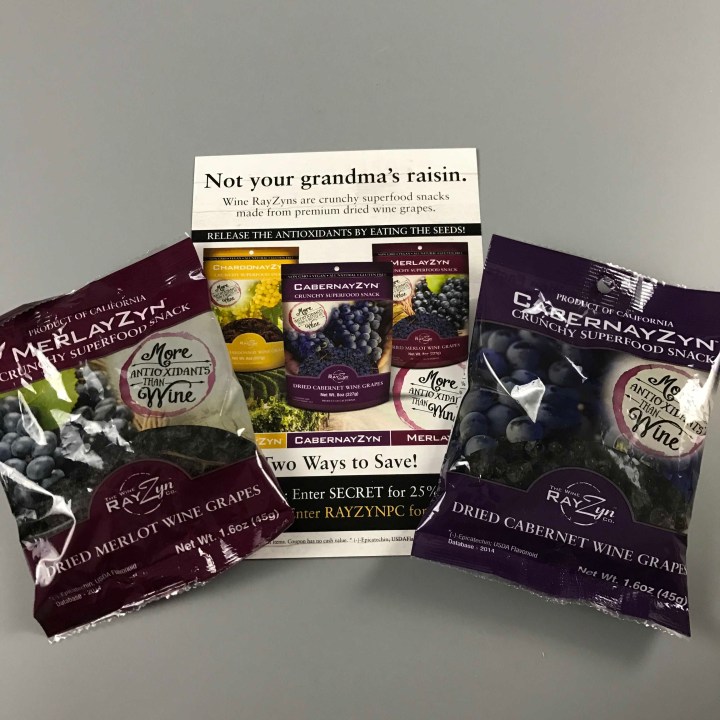 Wine Rayzyn in Dried Merlot Wine Grapes and Dried Cabernet Wine Grapes ($7.99). These are premium wine grapes that are high in fiber and have more antioxidants than a glass of wine. Personally, I'd rather drink my wine grapes than eat them in this crunchy fashion. I'm not sure if the crunch comes from the vines or seeded grapes but I cannot get over feeling like an animal eating the underbrush in the woods.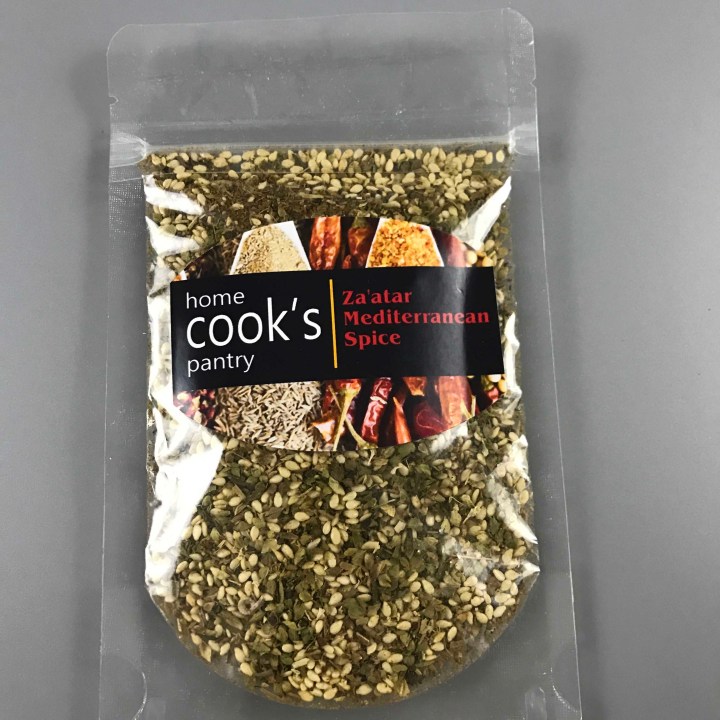 Home Cook's pantry Za'atar spice mix. This is a mix of sumac and sesame seed. It is an intensely aromatic spice blend and condiment that is used to flavor everything from grilled meats to baked breads. I added this to the chicken my husband grilled last night and it was divine. I would highly recommend adding just a sprinkle prior to serving to step up the game. I will admit that I am beyond intrigued to try this as a tea.
OMG…this box was so much fun. I loved that I was able to try most of the items and that I really did enjoy them. Even the parts that I didn't like so much (the crunchy grapes) have found their way into the happy bellies of my family. I find it so much fun to get products that I  wouldn't normally seek out or buy, but will end up making a wonderful gift for all my foodie friends. Mary's Secret Ingredients benefits not only my inner cooking goddess but also hungry children, I call that a win all around.
Visit MARY'S Secret Ingredients to subscribe or find out more!