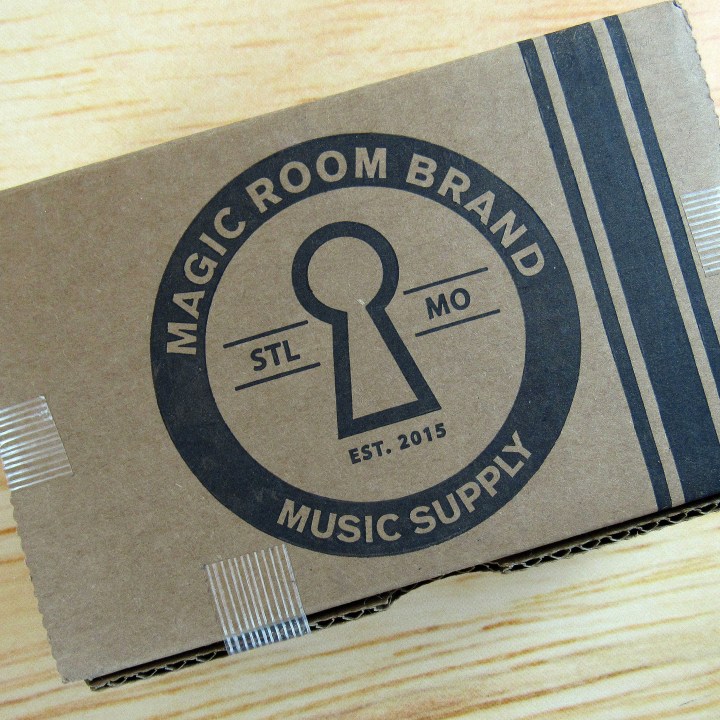 The Magic Room Brand Music Supply offers eco-friendly drumsticks and guitar picks made out of renewable bamboo. These items produce a better sound and they're 100% biodegradable! Return them to the earth once they are worn out and enjoy fresh drumsticks and guitar picks each month!
The Magic Room Brand offers three different subscription plans which are drums, guitar, and drums + guitar. Further customize the subscription by selecting on how many sets are needed each month. Each plan includes free shipping. Warm strums and pure cymbal tones await you.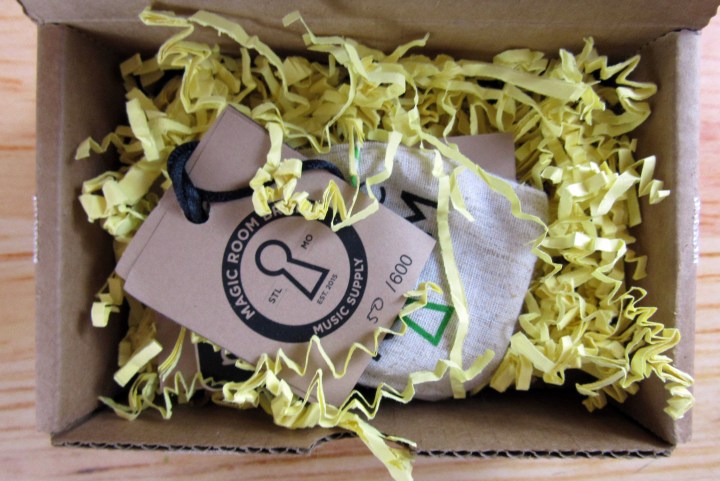 DEAL: Get 10% off your first box on all monthly subscriptions! Use coupon code HELLO10.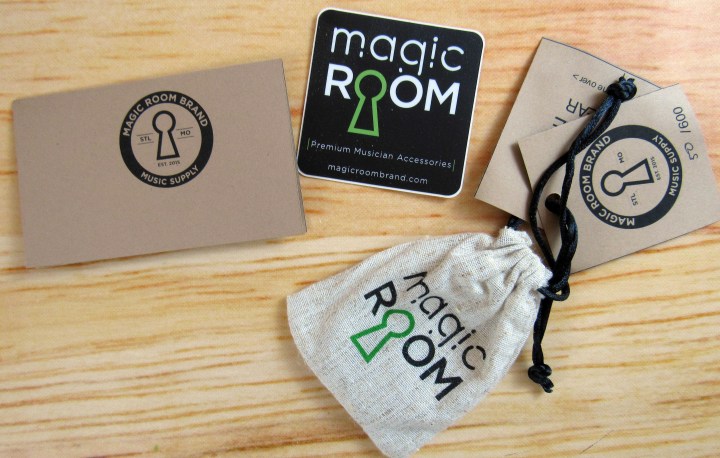 Here are the items in the December Magic Room Brand Guitar Picks 5 Pack.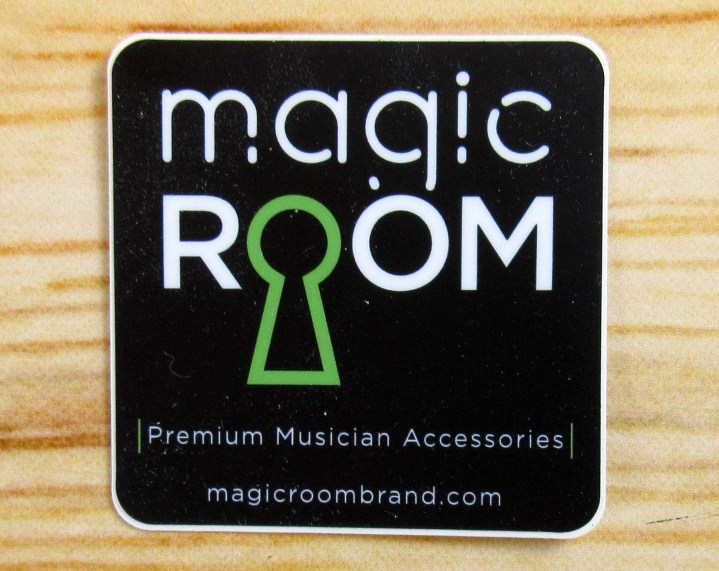 J (age 8) was excited to receive a Magic Room sticker which promptly went on his wall. I could see him placing it on his guitar case except he does not have one.
The top half of the note has a bitly link for an exclusive Spotify playlist. All subscribers receive a new playlist each month.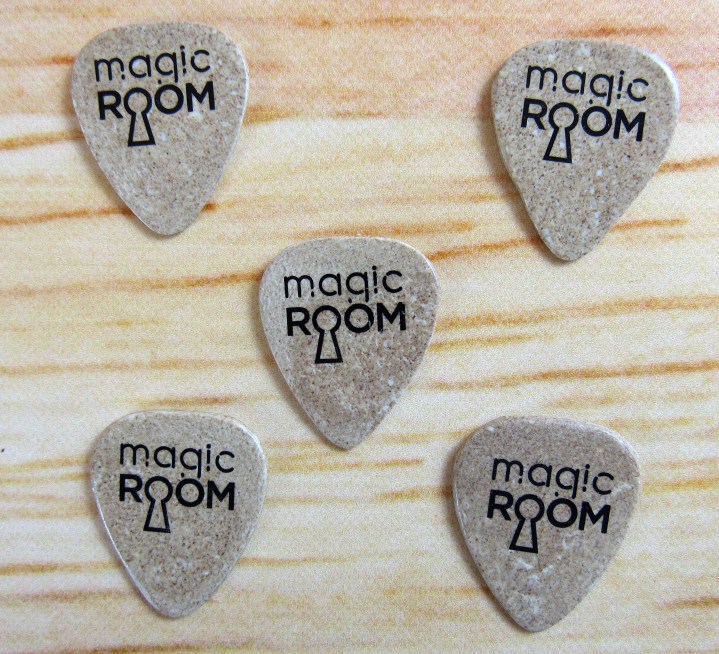 The five bamboo picks are standard picks (2.5mm to 0.8mm taper). They have a lacquer-free surface for a better grip. The picks are ideal for all levels of playing.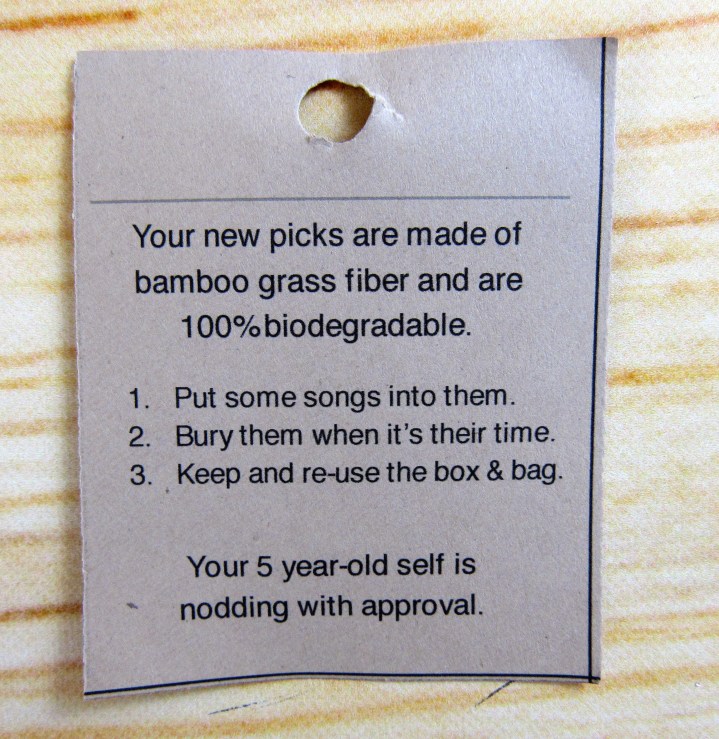 I never gave thought to what happened to old guitar picks until now. Our family loves the idea of being able to bury the picks when their time is up.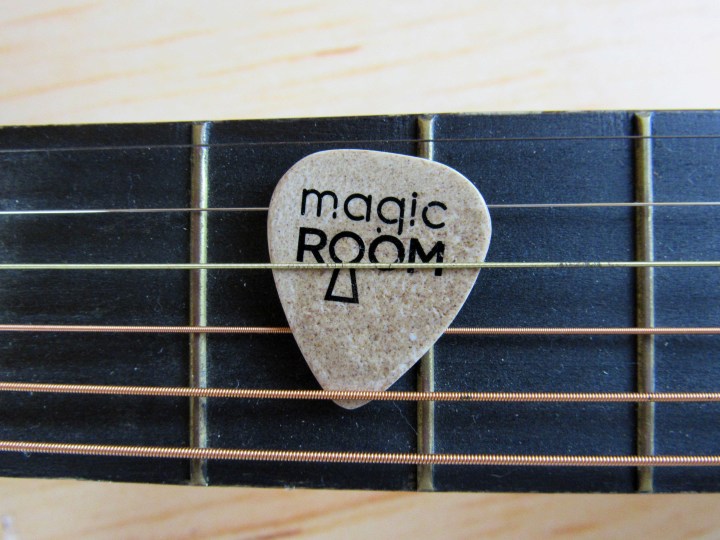 T's friend (age 16) is constantly losing his guitar picks. He thought that five picks were the right amount of picks for a month.
The picks are stored in a reusable bamboo bag. It's a great unisex design and small enough to fit with your gear.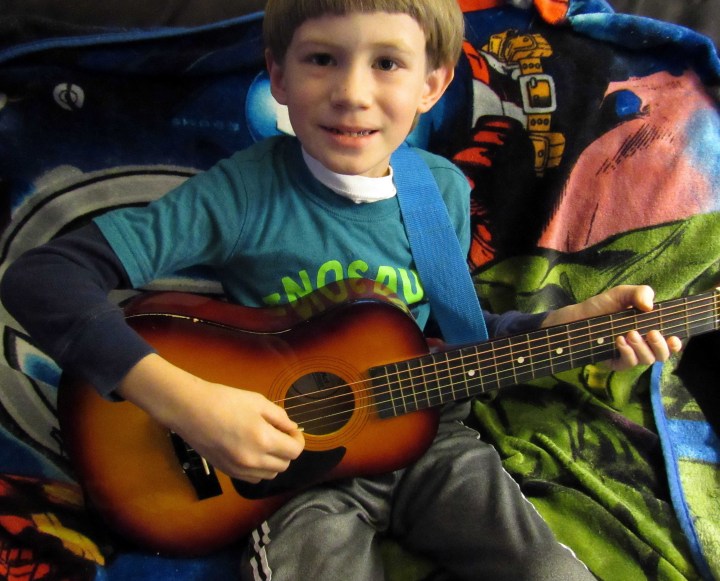 T's friend liked the picks but was shy about posing with them. He is the same friend that gave J the starter guitar. T is also going to learn how to play too because guitar strumming pastors are an asset. He already sings with the adult worship band and is eager to start learning how to play guitar while attending school.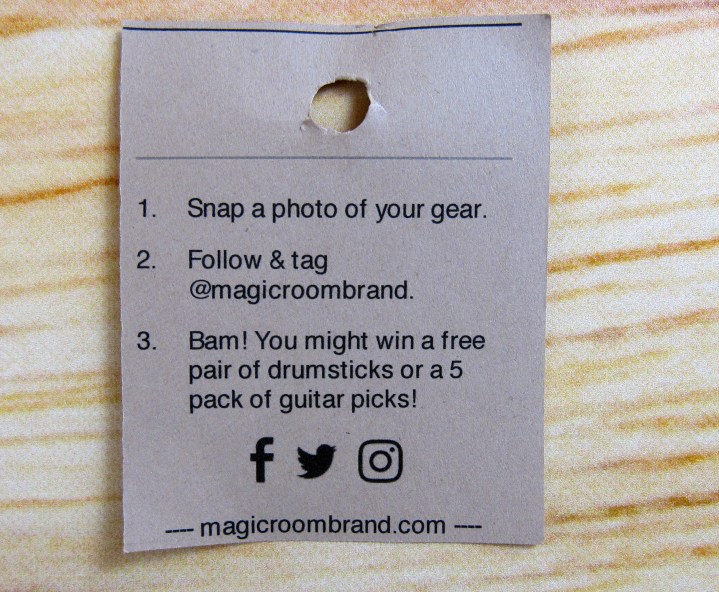 The Magic Room Brand Guitar Pick Subscription Box makes a musician's life easier. There is no more worrying about buying extra guitar picks. The biodegradable picks can be buried which reduces waste. The playlist is a fun bonus that musicians can appreciate. The price is $8.00 with free shipping which is excellent for five biodegradable bamboo picks, a reusable bamboo bag, and a playlist. Hit the recording studio, jam, and enjoy that sweet sound!
Visit Magic Room Brand Music Supply to subscribe or find out more!