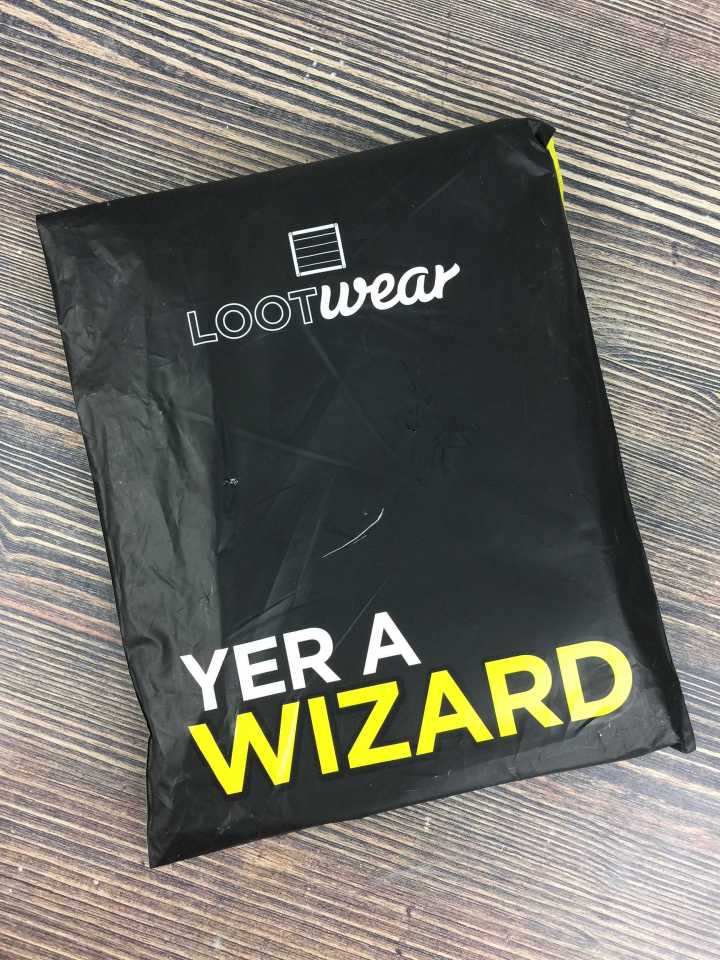 Loot Undies is a monthly subscription from Loot Crate with exclusive geek and gamer premium underwear, themed along with the current Loot Crate theme. You can purchase Loot Undies separately from Loot Crate or in addition to the main box.
Loot Undies is the newest of five Loot Wear subscription options:
You can also bundle the wearable and the socks for $20.99 or the new Risky Business (tee + undies + socks) bundle for $16.99!  See our Loot Wear reviews for photos of the other subscriptions!
The theme for the November 2016 Loot Wear was MAGICAL!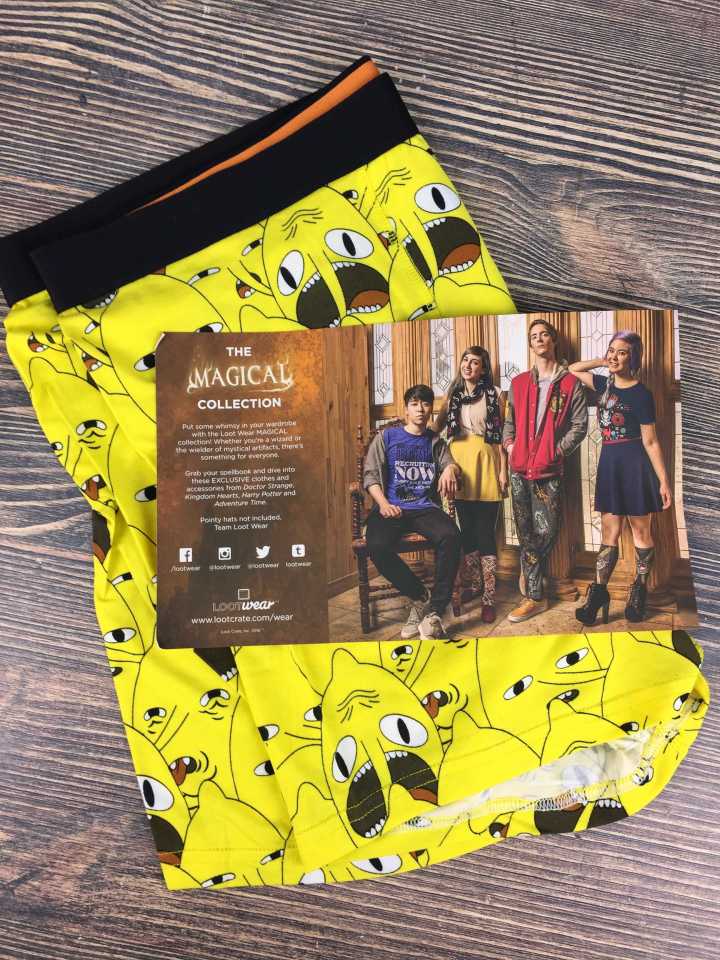 DEAL: Use coupon code UNDIESFORALL to save 10% on your entire subscription.
The back of the card has pics and descriptions of the items for each of the five Loot Wear subscription options.
The Loot Undies pick: Lemongrab Adventure Time Underwear! The tailoring creates a natural pouch for a little extra room up front. The legs cling snugly, so they don't bunch, but the stretchy fabric doesn't squeeze you like spandex – it is very comfortable and breathable.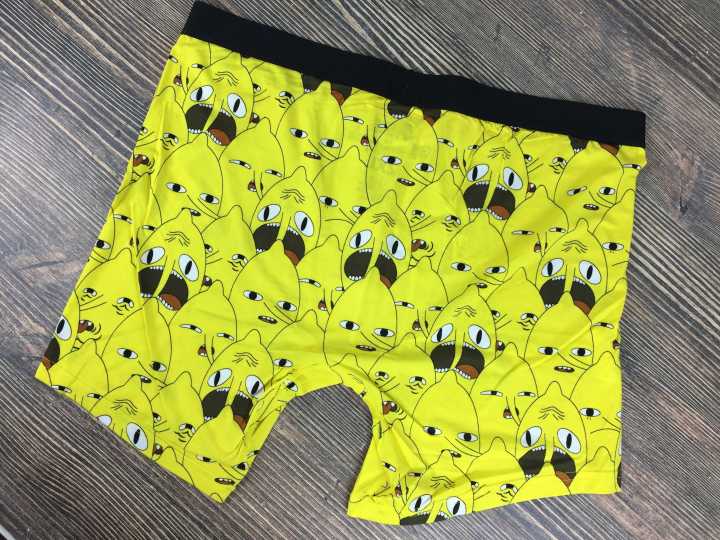 I'm not sure if the pattern is supposed to show the Earl of Lemongrab making various faces, but it could be a shot of his many lemon people clones all just doing their thing.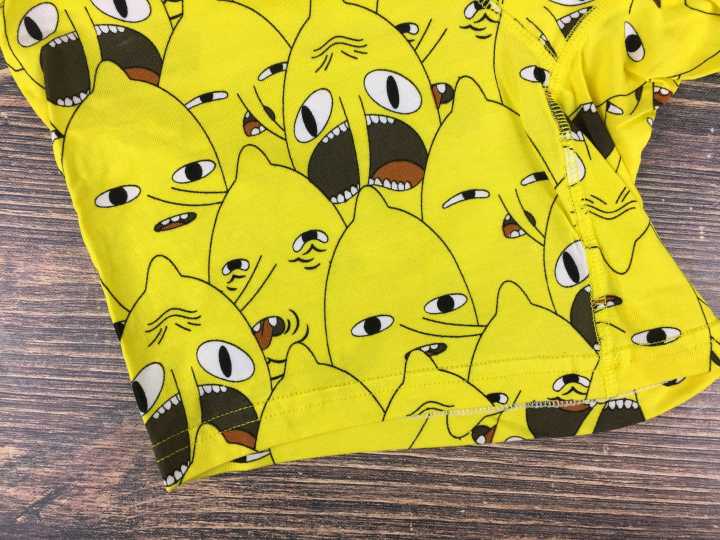 The print captures several funny expressions.
The undies are constructed of 95% micro modal fabric & 5% spandex for great stretch and ultimate smoothness. The interior has an extra panel in the front to help obscure whatever is going on down there (hopefully no lemon grabbing?). The smooth fabric is so nice — no friction from your legs rubbing together.