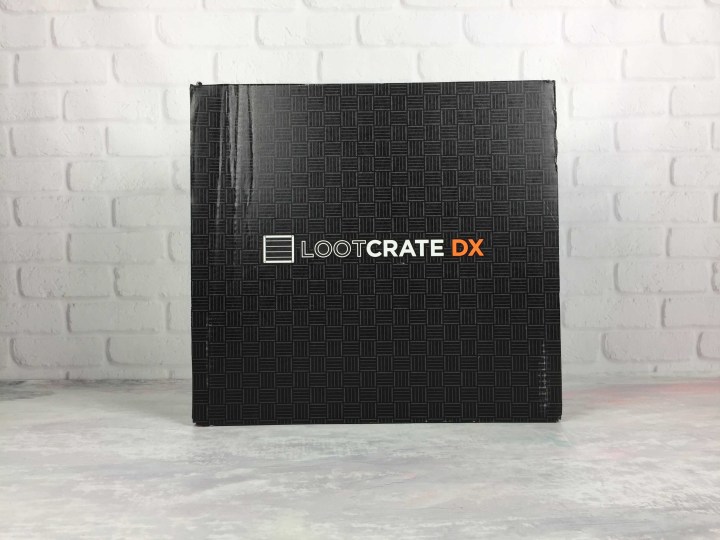 Loot Crate DX is a monthly subscription box from Loot Crate.  It's themed with the regular Loot Crate spoilers, except it contains premium next level loot for discerning geeks! It's like a special edition box from Loot Crate – every month!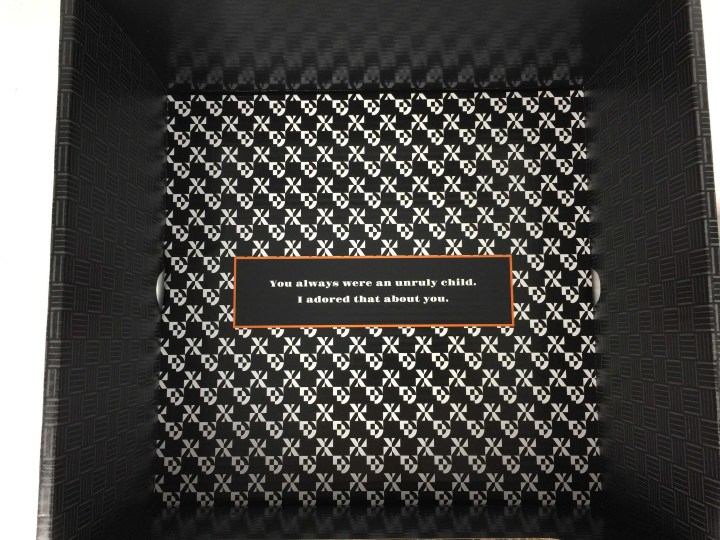 The bottom of the box says "You always were an unruly child. I adored that about you."
NOW FLY! (It's from Witcher)
DEAL: Save 15% on any subscription when you use this link and coupon code HELLOSUBSCRIPTION15.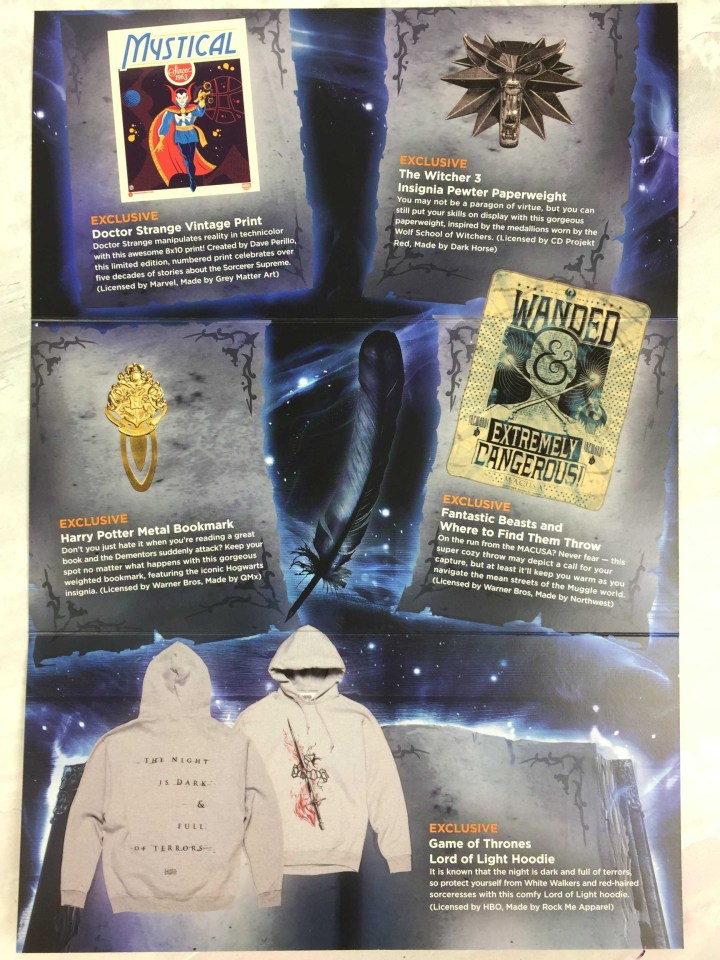 The box comes with a tri-fold booklet with information about Loot Crate's community features on the back. Check out the theme experience hub here.
The information card gives you a list of all the items in the box. It's super sturdy and some parts were highlighted with a nice gloss.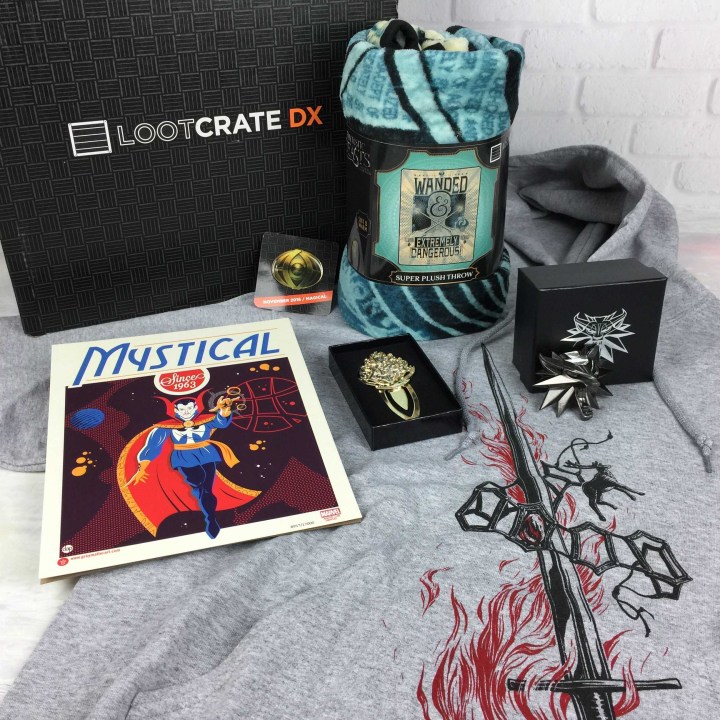 A box of magical loot!
Loot Crate DX Monthly Pin: The magical pin this month is the Eye of Agamatto from Doctor Strange! The photorealistic look on this pin is great!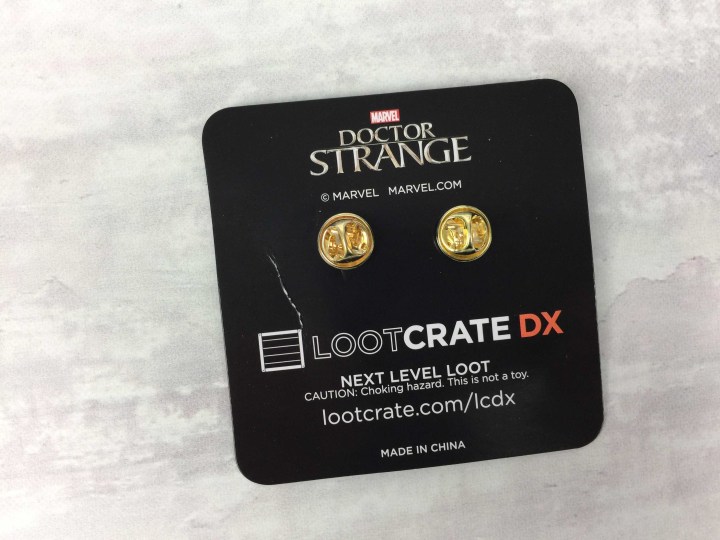 It features two posts to hold it in place properly.
Doctor Strange Vintage Print: What a pair to my Deadpool print! I'm putting these puppies in a double frame! I absolutely love this style from Grey Matter Art, plus it shows the vintage side of Strange.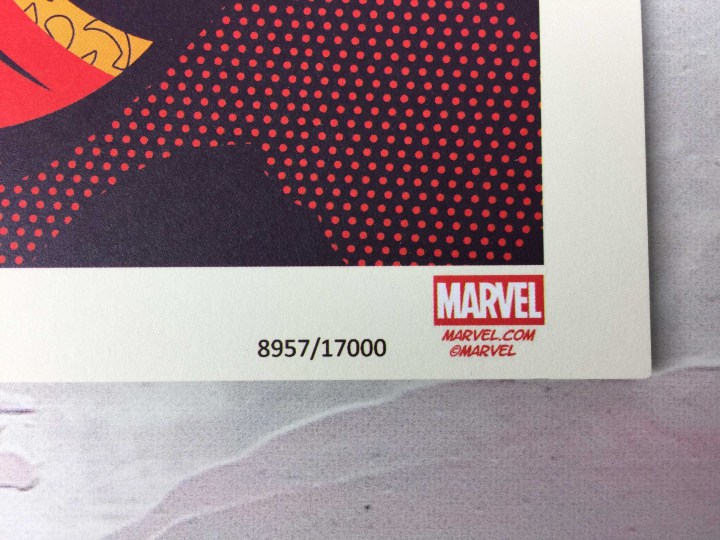 Every print is numbered and printed on thick cardstock.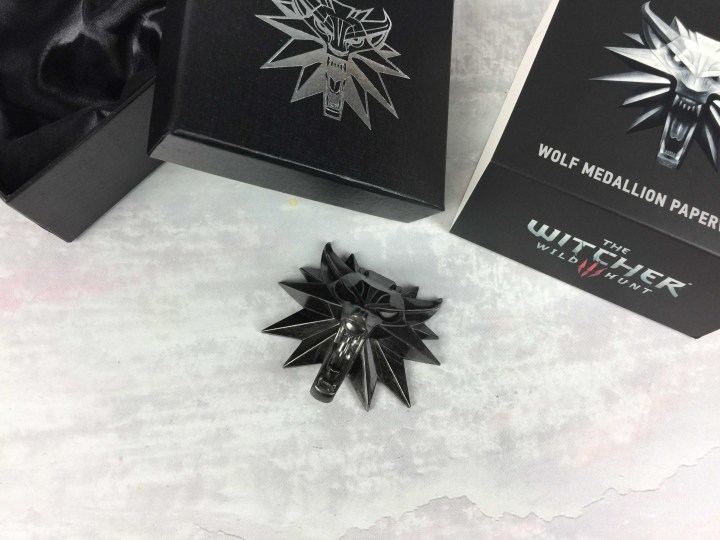 The Witcher 3 Insignia Pewter Paperweight: How is this a paperweight when it's so obviously a bottle cap opener? (It must just be me?!). The design is inspired by the wolf medallion in Witcher 3: Wild Hunt. This is a slick looking piece.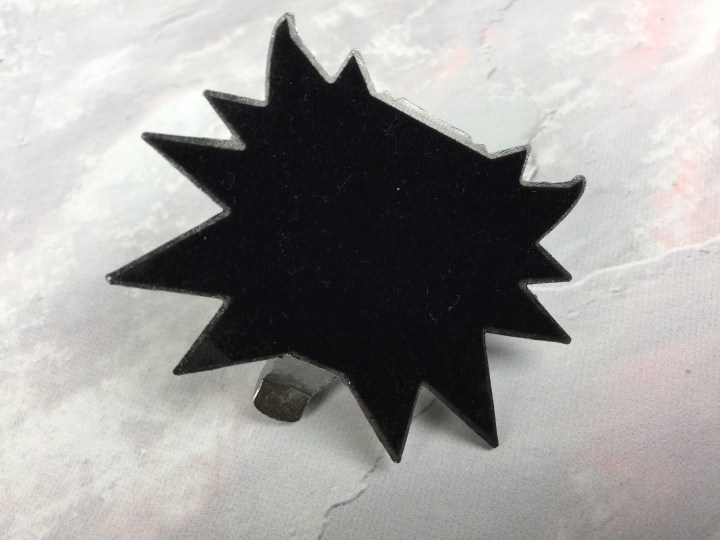 The back has a nice felt on it (I guess it can keep my papers too!) to protect your desk. It's pewter and has the appropriate weight!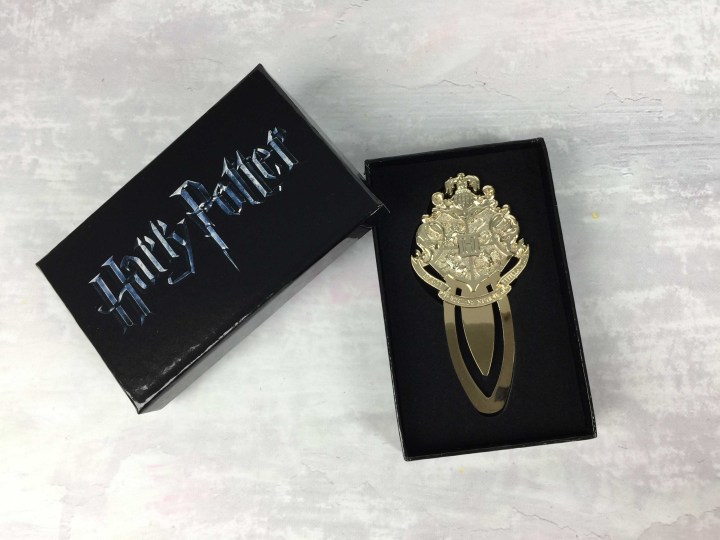 Harry Potter Metal Bookmark: A shiny gold Hogwarts crest bookmark! It features the most famous insignia and is perfect for keeping your page when you pause from your binge re-read to do a binge re-watch (is it just me? I'm in the middle of dousing my family in everything Potter!).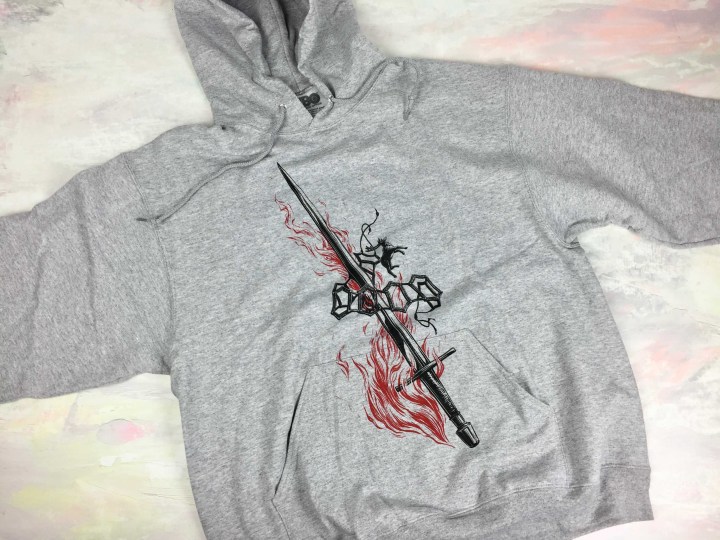 Game of Thrones Lord of Light Hoodie: I love a good hoodie, but I love Game of Thrones even more! This is a double win!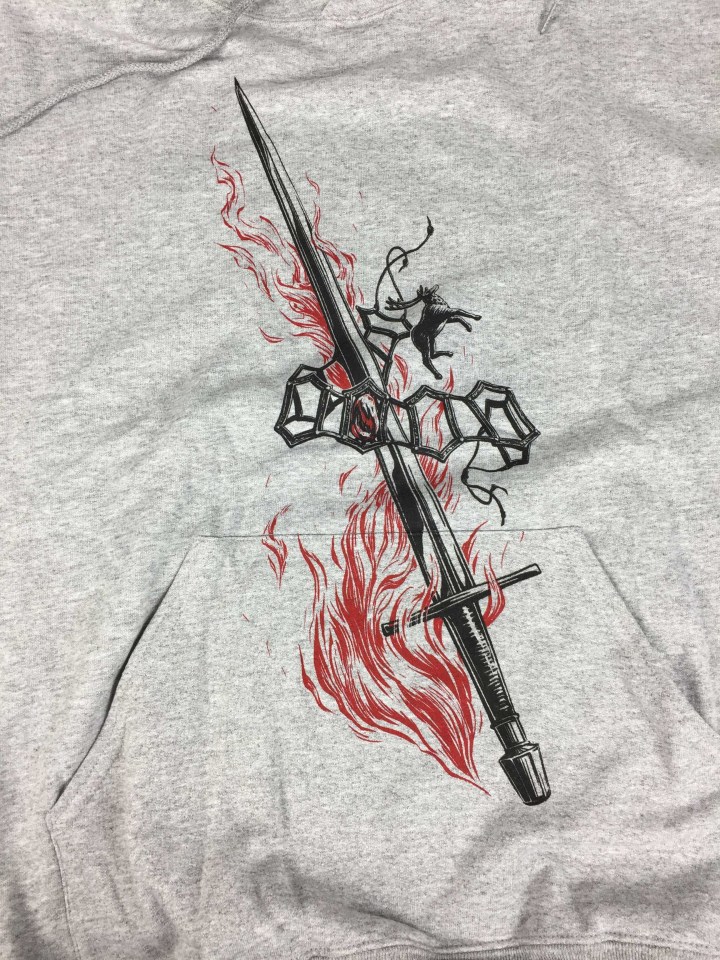 The front of the hoodie features a Baratheon stag, Thoros's flaming sword coated in wildfire, and Melisandre's necklace with the red gem.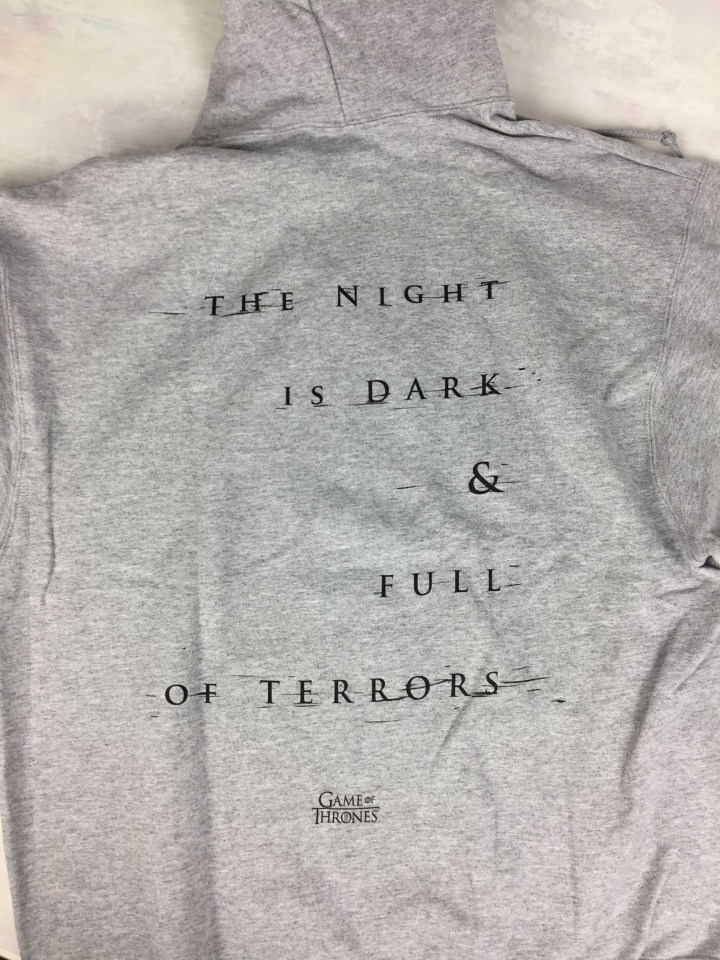 The back was fantastic, because it mirrored the text on the cover of the journal in the November 2016 Loot Crate Classic Crate. The inside is nice and soft, and I cackled at my husband that I got it for me this month. It fits great!
Fantastic Beasts and Where to Find Them Super Plush Throw: YAAAS! This is perfect for cuddling up, and we're all fighting over the Fantastic design!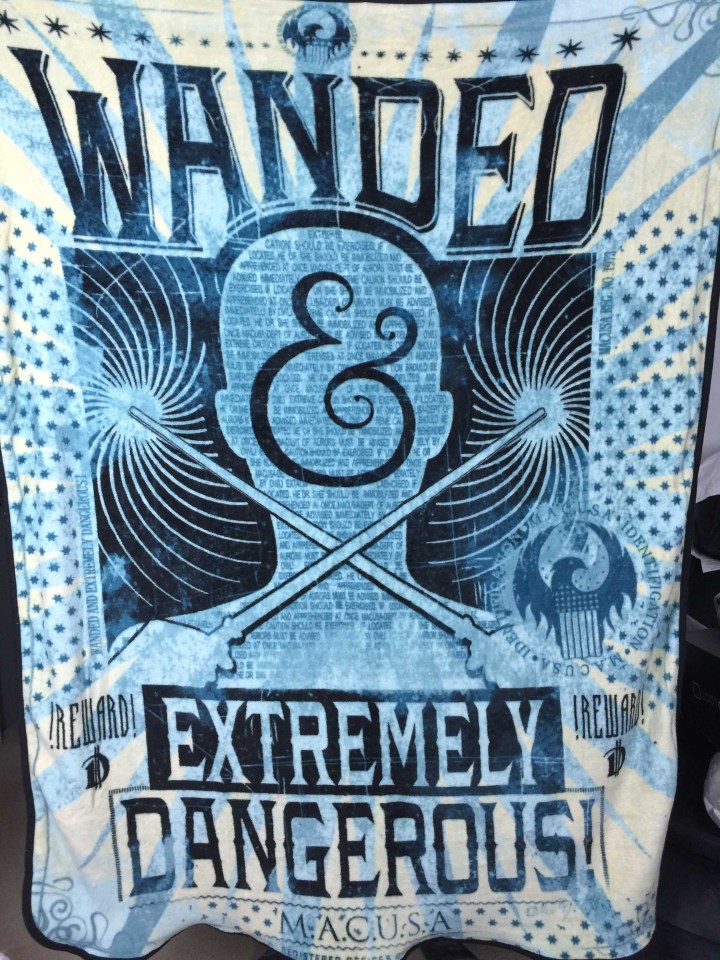 It's ultra soft, super fun, and is a great design – a MACUSA wanted poster. Ahem. Wanded Poster. Wanded and Extremely Dangerous!
What did you think of Loot Crate DX this month? I thought it was one of their best boxes ever (if not the best!). I'm biased because I love all the franchises and the MAGICAL theme generally – but apart from that, the throw, hoodie, paperweight, bookmark, throwback print, and pin design were all Fantastic (I can't help myself, I'm such a beast about puns)!