Little Passports Holiday Deal: Through 12/23 save $25 on 12-month subscriptions with code GIFT25! You can also save $15 on 6-month subscriptions with code GIFT15!
Little Passports is an educational subscription for kids, providing a fun way of learning through kits and activities with different themes. The holiday season would be a great time to introduce this concept to your kids – give them the gift of adventure and start them young!
In each month's box, the kids will join Little Passports characters, Sam & Sofia, as they explore new themes, states or countries. There are four kinds of Little Passports subscriptions you can choose from, depending on the age of your kid. Check them out below!
Ages 3-5. Explore a new world theme each month, like music, oceans, and dinosaurs.
In this subscription, your kid will get a Traveler's Kit for the first month, which contains:
In the succeeding months, new themes will be explored and items usually include:
See our Early Explorers reviews to find out more!
Ages 6-10. Discover a new country each month, with souvenirs and hands-on activities.
In this subscription, your kid will get an Explorer Kit for the first month, which contains:
A new country is featured each month, with items such as:
Check out our Little Passports World Edition reviews!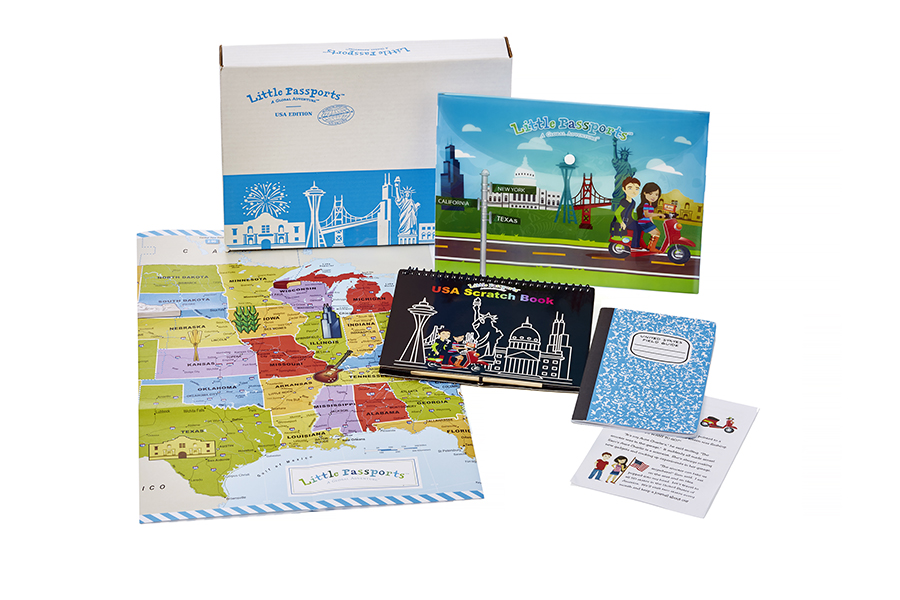 Ages 7-12. Learn about two new states each month, with activity-packed State Journals.
Everything your kid will receive in the first month to get them started:
Two new states are featured each month, with collectibles such as:
See all our Little Passports USA reviews!
Ages 9+. Reveal the mysteries of the world through science experiments and activities.
The first month includes a Science Case and Lab Notebook to keep track of what the kids learn. On the following months, kids will receive:
Which of these Little Passports subscriptions are you going to give your little explorer this holiday season? Let us know in the comments. Don't forget to read our Little Passports reviews too!
Visit Little Passports Science Expeditions to subscribe or find out more
!
The Subscription
:
Little Passports Science Expeditions
The Description
: Every month, your child will receive a kit full of science experiments related to themes like rockets, forensic science, vision, caves and crystals, northern lights and magnetism, hydrology, and so much more! Our subscription packages include hands-on activities that encourage interdisciplinary thinking — widely thought of as STEAM — which includes science, technology, engineering, art and math. Inspire your child's natural curiosity every month with Science Expeditions!
The Price
: $20.95 per month
The Shipping
:
$3 Shipping to the US, $4.50 to Canada, £3.95 to the UK, $5.50 to AU, DK, FR, DE, HK, IE, IL, JP, NL, NZ, SG, KR, SE
Ships
from US
to US, CA, UK and AUS