Kub Klub is a monthly subscription box for babies and toddlers 0-3 years old that sends a variety of curated items each month perfect for your baby's age. Klub Klub promises more than $47 in value in each box, including items like books, toys, age-appropriate teething and feeding items, snacks, and more!  Plans start at $37 monthly but go down to $27 per month on an annual plan.
The box is neatly wrapped in thick coated paper, and the durable contents are cushioned in paper sizzles.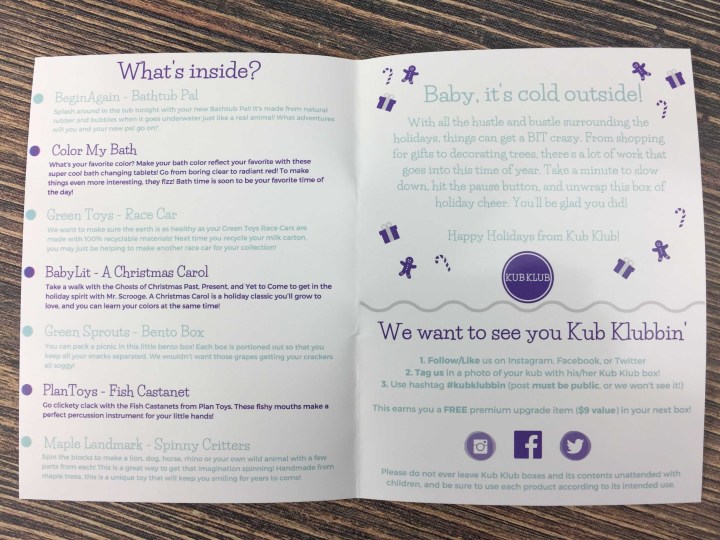 The information card details each item – and there's a lot of them. There's also a short note to baby.  I noticed that the card is no longer personalized with my child's name.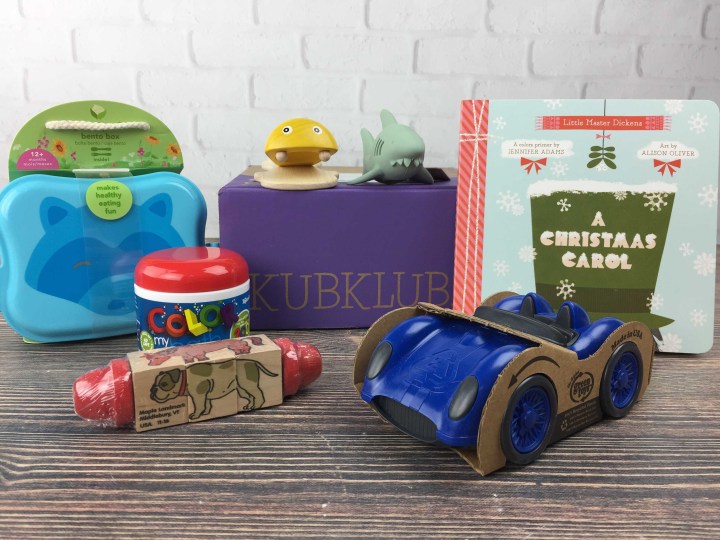 Everything in my December box! We were really happy with this assortment.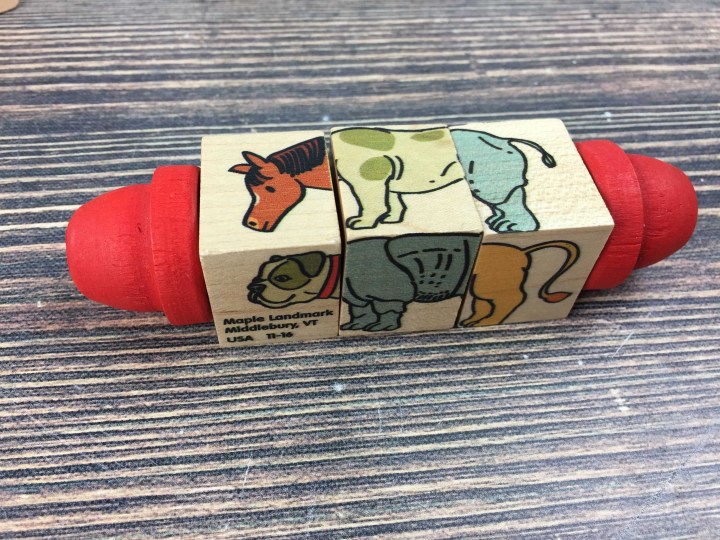 Maple Landmark Spinny Critters ($10): A simple toy that helps build matching skills and eye-hand coordination. The three wood blocks rotate around a wooden spindle, allowing your kid to mix or match a dog, horse, rhino, and lion.  Made in Middlebury, VT!
Plan Toys Fish Castanet ($5): This cute creature is great for aspiring young musicians.  His teeth sound against the base when his head is tapped.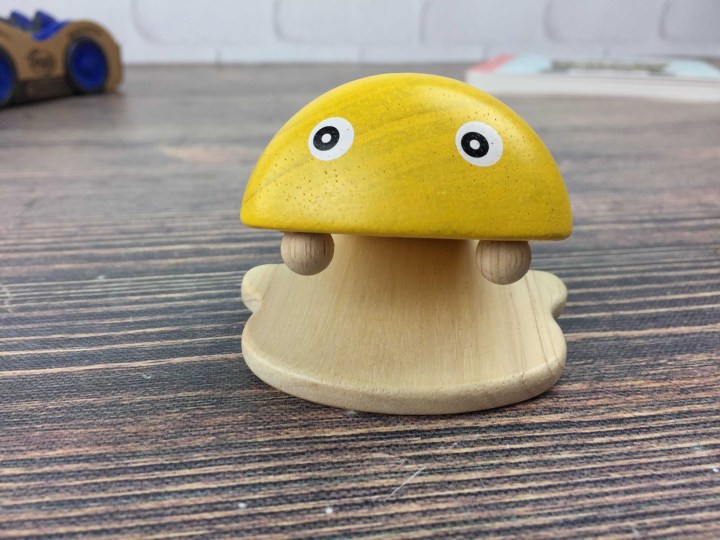 The two halves are connected with a thick cord.  It makes a cute desktop ornament, even when he's not making music.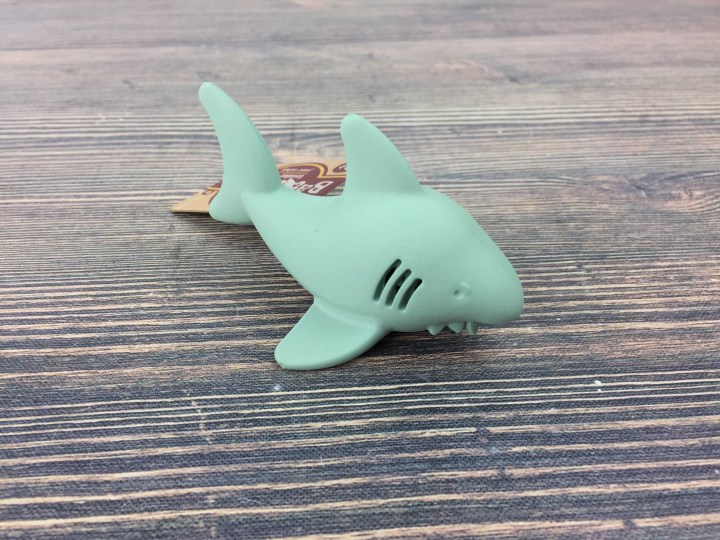 BeginAgain Shark Bathtub Pal ($7.99):  This rubber shark has a real slits at the gills, so you can make him "breathe" under water.
The bottom has a big hole, so you won't have the problem of stale water trapped inside.  The hole can be covered to make him exhale forcefully from his gills.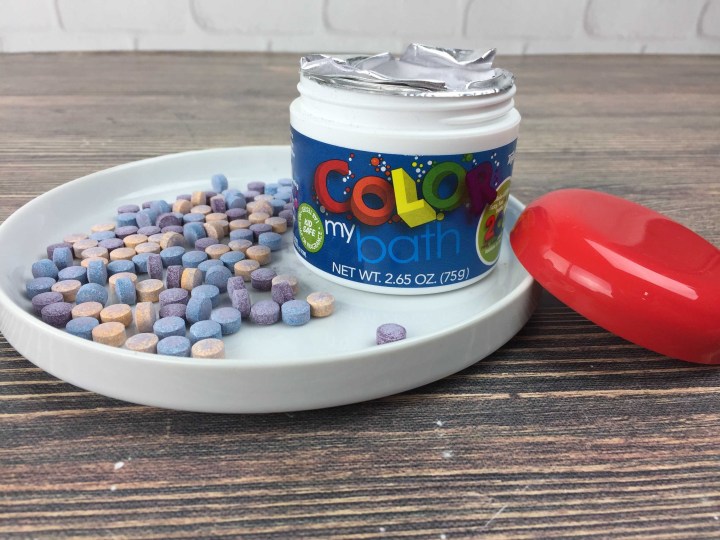 Color My Bath Tablets ($9.40):  We liked that these tablets came in a small size – usually you might get a few big tablets. There are two hundred red, blue, and yellow tablets in the bucket! Great for teaching primary and blending to make secondary colors. Non-staining, these are made from dye suspended in combination of carbonates.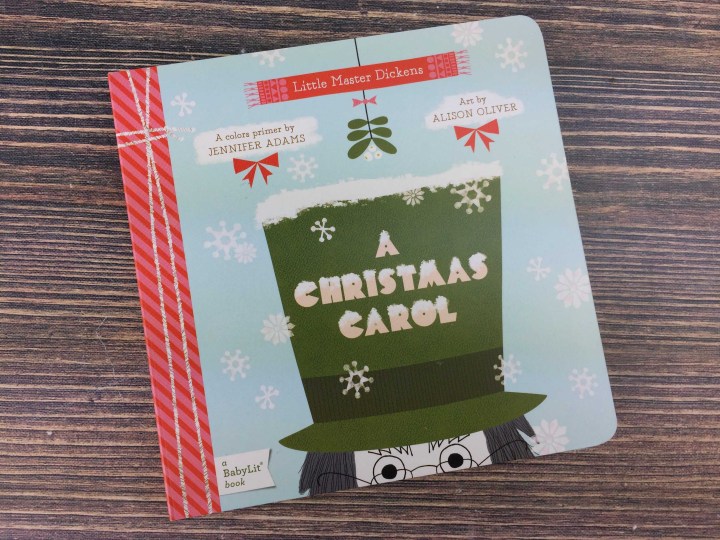 BabyLit A Christmas Carol ($4):  This kids' version of the classic tale reinforces colors and basic words through illustrations of the main characters and events in the novel.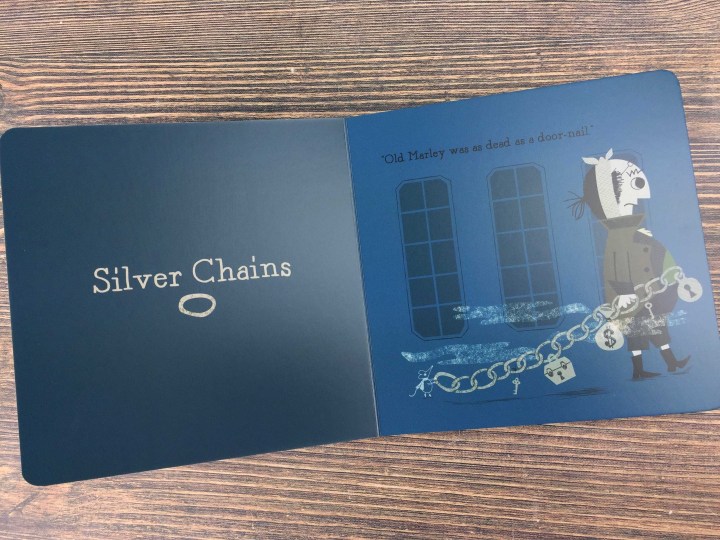 Even Marley's ghost is made cute!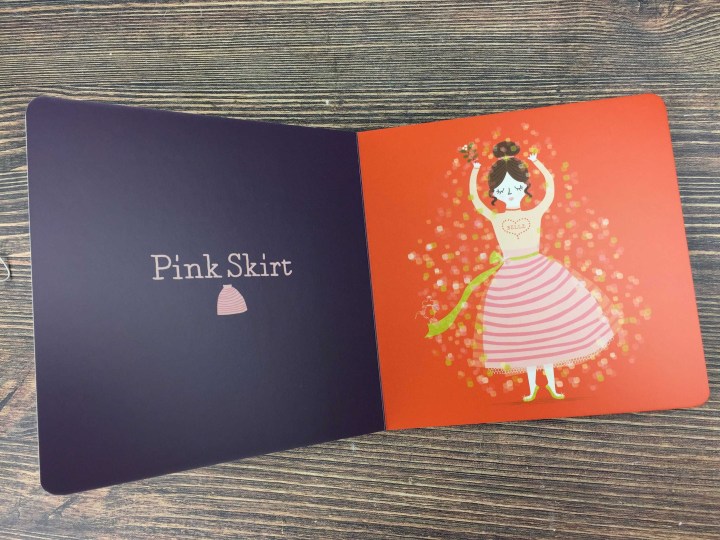 The focus is on learning colors and recognizing words for some common objects, not strictly recounting the tale.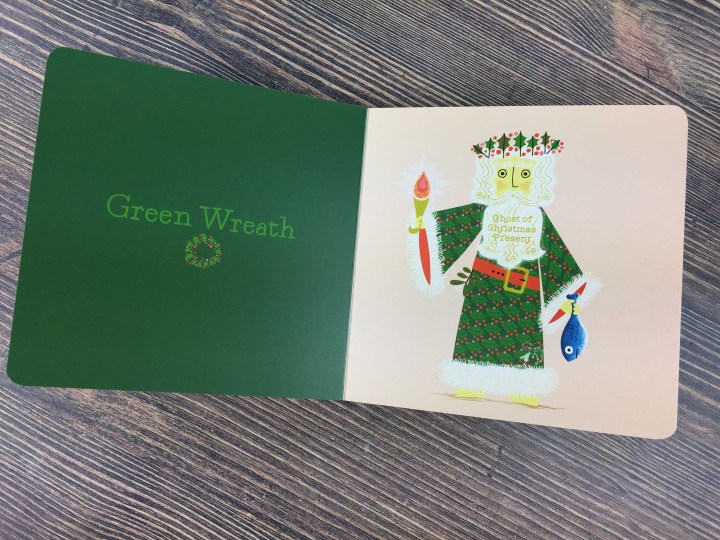 The illustrations cute and non-threatening, despite the portrayal of ghosts and spirits.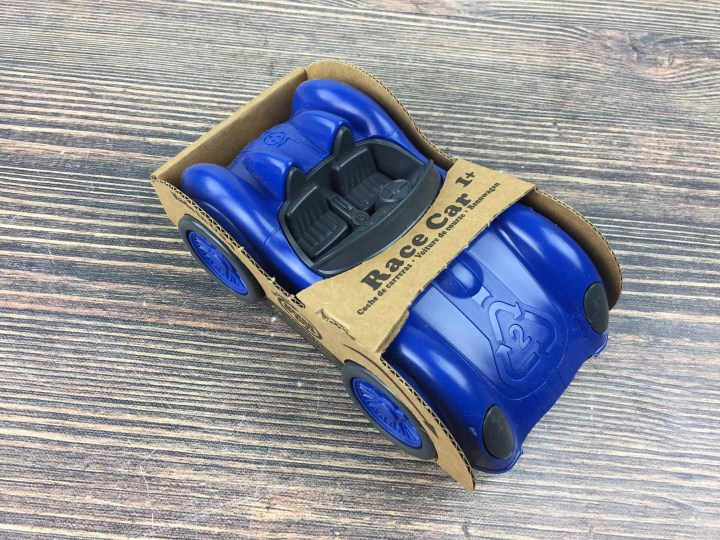 Green Toys Race Car ($7.57):  Made from recycled plastic, this car has moving wheels and a sleek design.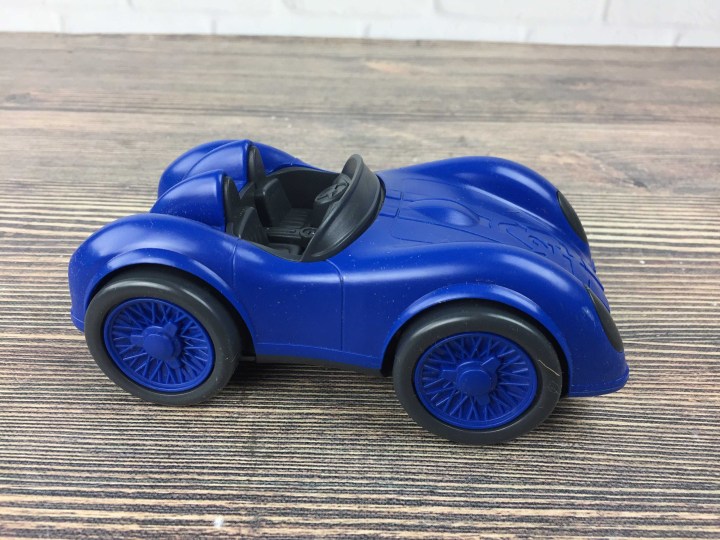 The roadster looks a bit like the Batmobile or a British racing car of yesteryear.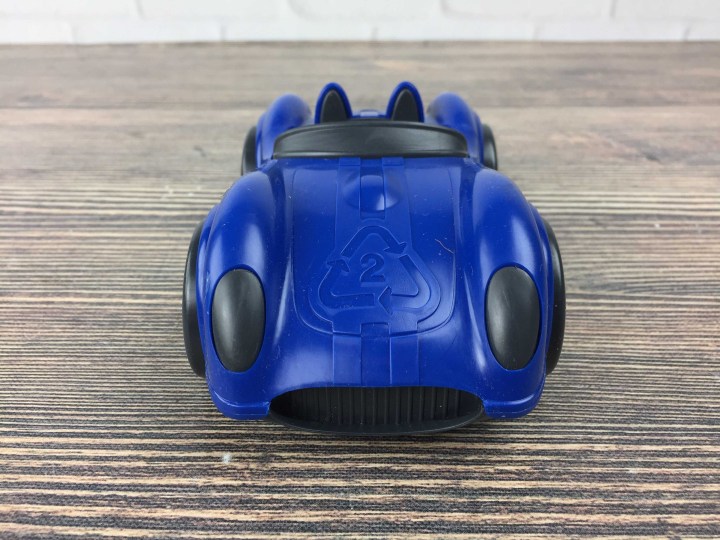 I love the recycling logo on the hood!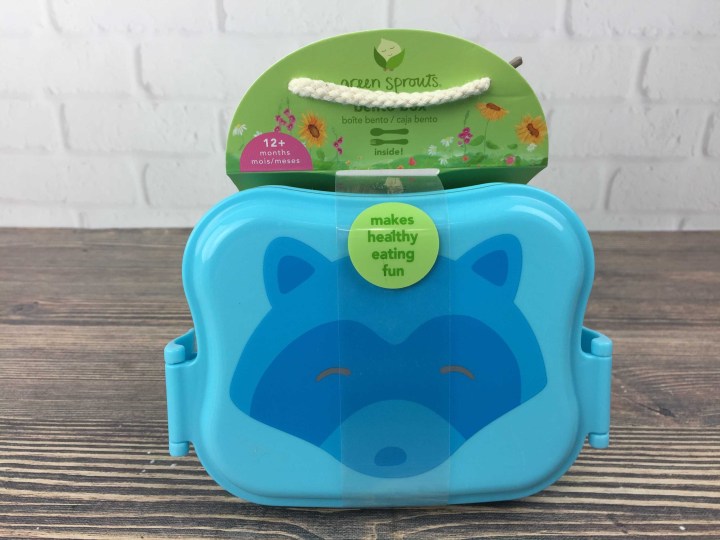 green sprouts Aqua Raccoon Bento Box ($9.99):  This bento style lunch box is perfect for packing toddler snacks.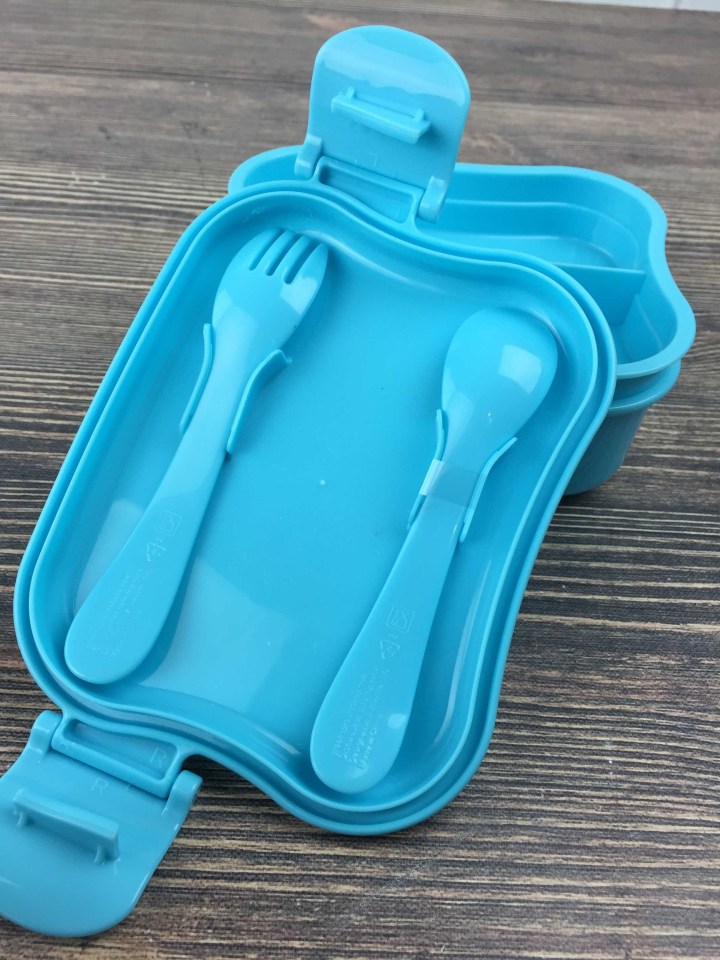 The lid snaps on tight, and it even has clips that hold the included fork and spoon.
It has a bifurcated pullout tray that sits atop a larger main compartment. Perfect for sandwich on the bottom and fruit and finger foods on top!
The total value of this box was about $54, which is really excellent! Everything in this box was high quality, and we really liked the selections this month! Our son loves the car, and the story is great for holiday reading. The bath pellets will be a hit with all our kids, but the bento is my personal favorite — so cute and practical (our little guy loves his utensils!).
What did you think about Kub Klub's box this month?