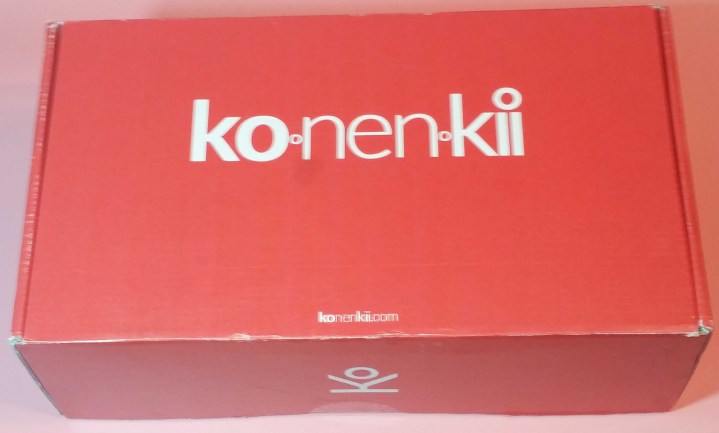 Konenkii is a quarterly "discovery" subscription box for modern women – north of 40. According to the website, "each quarter, we find some intriguing items to share. Some you can use right away and some are to savor. But it's really about giving yourself a little treat. Something to look forward to. Just for you." Although the contents of the box are a surprise, Konenkii promises that "you can always count on finding something fabulous to eat, to wear, to read, or share." The quarterly subscription is $49 every three months, with a discount for purchasing a full year (four boxes) at a time.
Every box I've gotten from Konenkii has been my favorite… no, seriously… and the Winter 2016 box is no exception. Yet again I love EVERYTHING in the box!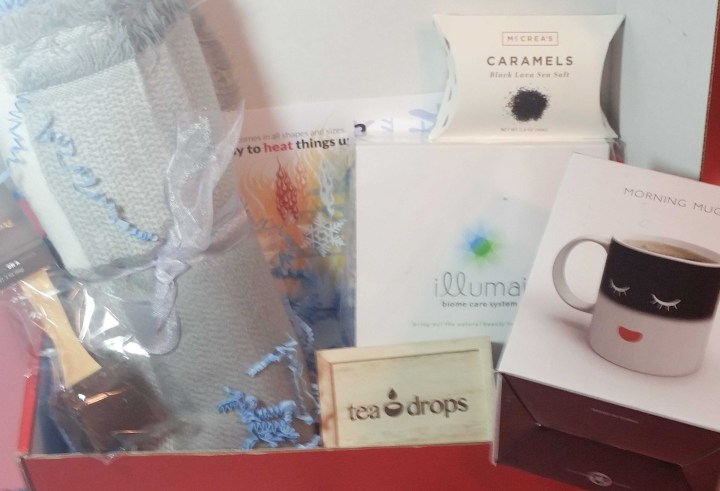 DEAL: Save $10 on any subscription! Use coupon code HELLOWARM.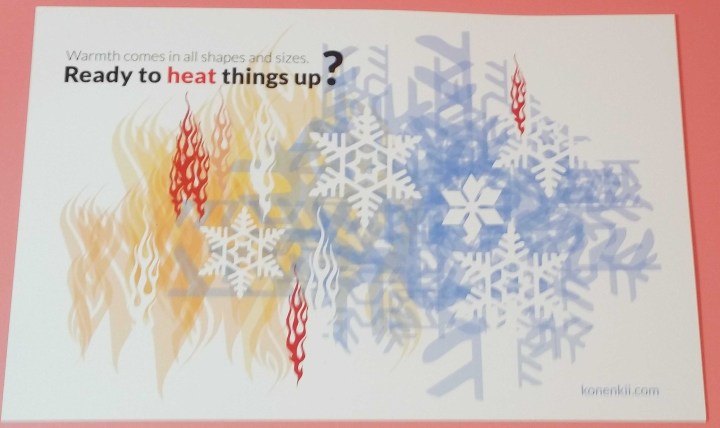 Here's the front of the information card – not only is it pretty, but it reminds me again of how the Konenkii curators just totally get me! Yep, when I think about winter, I'm totally thinking about warmth and heating up. I can't wait to see what warm goodies they've sent!
Here is the back of the information card. One thing I just love about Konenkii is the humor and levity in their descriptions. "OMG! Is there a better caramel on planet earth?" and "Turn that static – ecstatic!" Anyway, in addition to amusing me, the card provides a little information about each item and/or how to use it.
Tartan Thrawl: OK, let me just tell you how much I love the word "thrwal." It's Konenkii-speak for a throw-shawl. I've heard it being called a blanket-shawl before, but "thrwal" is so much more fun. Anyway, this cozy little blanket is so soft and so pretty in white and gray tartan. It's big enough to cuddle up with on the couch, or it can be folded and worn around the shoulders. Perfect for warming up this winter. Did I mention how soft it is? Love!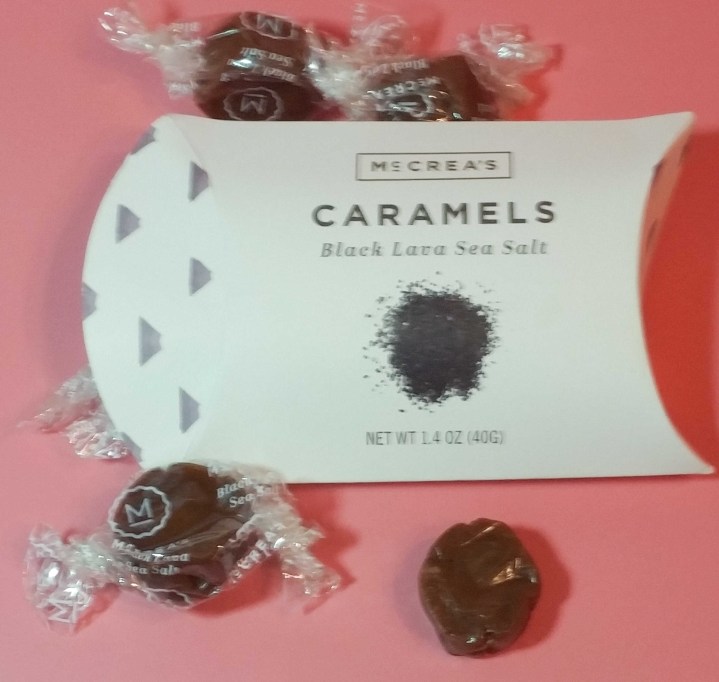 McCrea's Caramels Black Lava Sea Salt: There's always at least one yummy thing in the Konenkii boxes, and this quarter's treat did not disappoint. Personally, I think salted caramel may just about be the most heavenly flavor on this planet. I will choose salted caramel over almost every flavor of anything anytime. So I was especially delighted to get salted caramels in this box! These chewy little caramels were so creamy, with just the right amount of sea salt. Nom, nom, nom. I ate all of them and I did not share.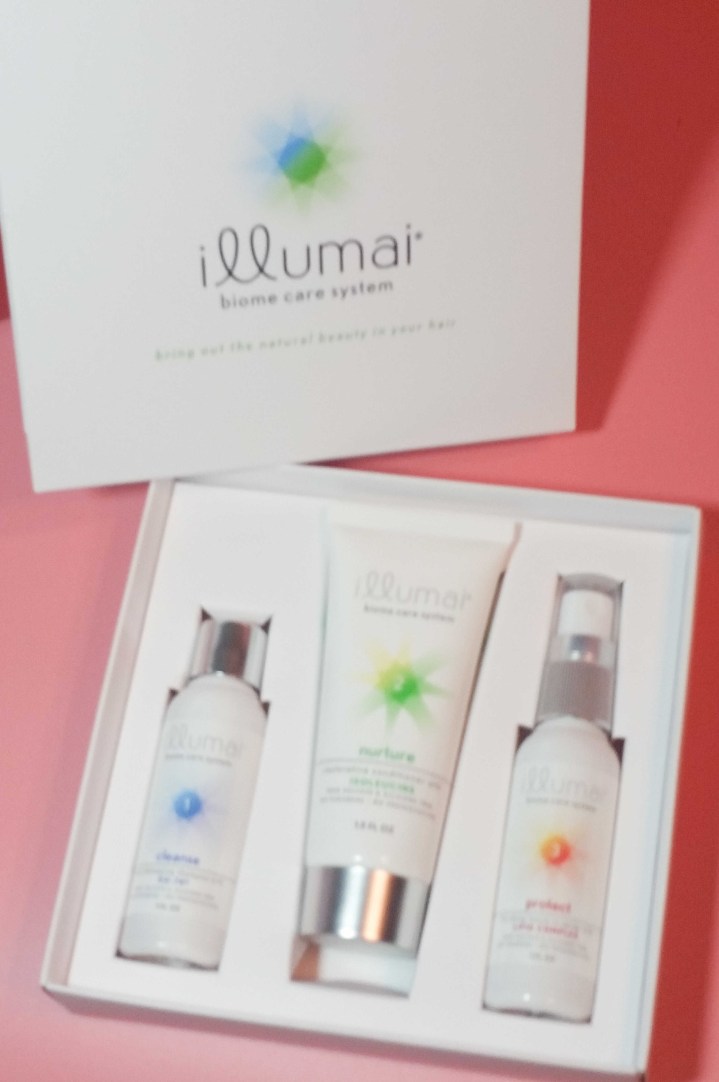 Illumai 3-Step Biome Hair Care System: I haven't had a chance to try out this item yet, but I'm totally looking forward to it. It is a travel-sized version of a three-step hair care system – shampoo, conditioner, and leave-in finishing spray. I love having new products to try and this is different from anything I've seen in a Konenkii box before, which makes me even happier. I love variety!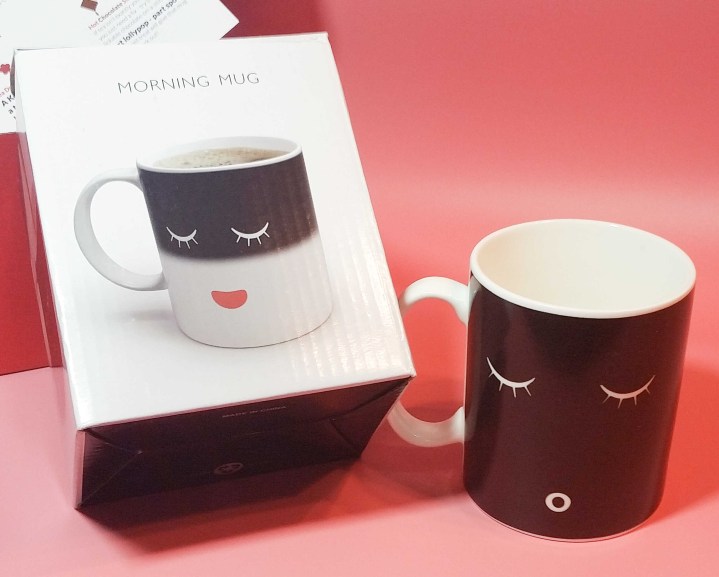 Magic Mug: OK. I'll admit it. I am in love with this funny little coffee mug. It's made of heat-sensitive material, so it goes from sleeping to awake when filled with hot coffee. It's good to have a laugh in the morning, whether you're a morning person or not, and this mug makes me giggle. Plus it fits the warming theme perfectly!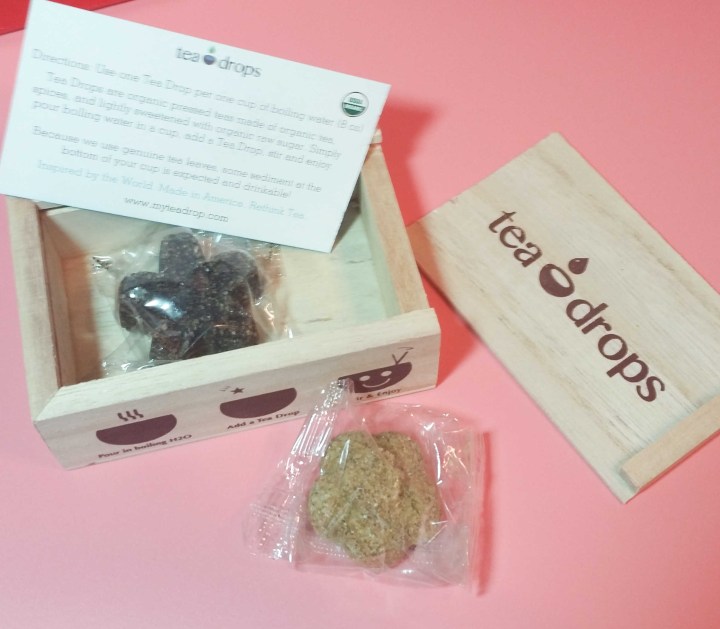 Tea Drops: Perfect to use in the funny magic mug. I will say, I like the idea of these more than I liked the result… but I still think this item was fun. These are drops made with tea, sugar, and spices – you drop them into a cup of hot water and have a nice cuppa flavored tea. I liked the citrus ginger drop more than the rose earl grey, but I'm not a general fan of earl grey anyway. This is a very convenient item and great for tea fans.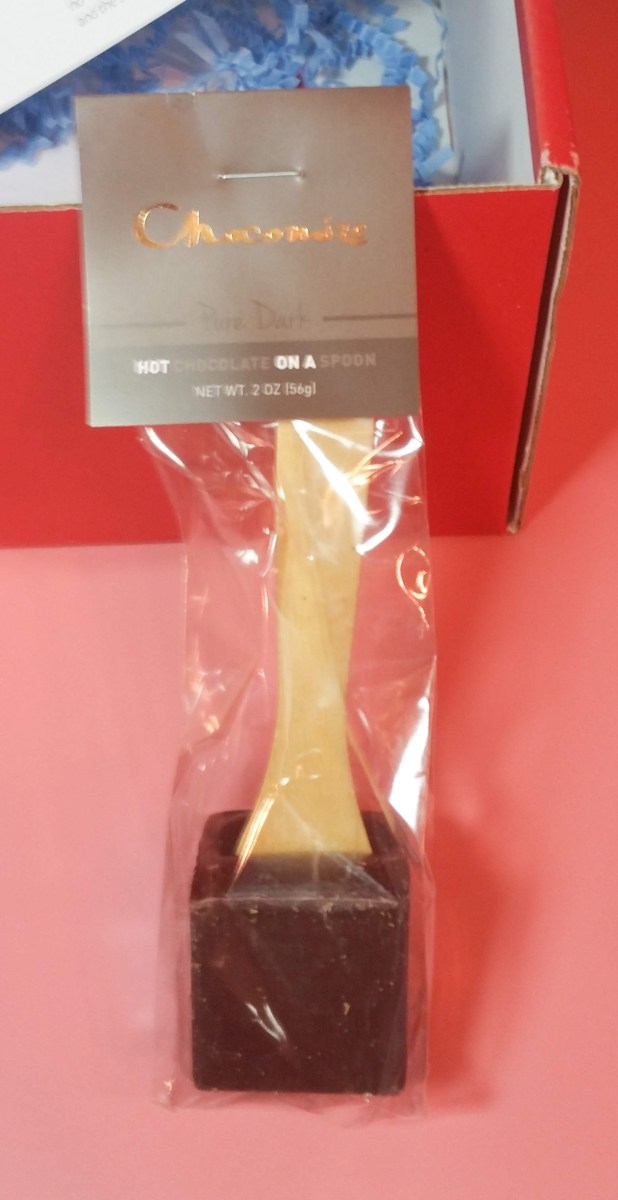 Hot Chocolate on a Spoon: Oh. My. Goodness. Oh. I can't even begin to say enough good things about this treat. The name pretty much explains it – you make a cup of hot water or milk, put in the chocolate spoon/stick, and voila – hot chocolate! So much fun and I loved the dark chocolate flavor. Mmmmmmm. And isn't hot chocolate the perfect way to warm up?
I love Konenkii boxes. Every box, every time, I have been thrilled to get everything in the box. The products are perfect for Konenkii's target audience (women north of 40) – especially because there's not a wrinkle cream to be found. Instead, everything is designed to celebrate the fun of being a bold, mature woman. Also, the products are totally perfect for the theme of the box. And best yet, I honestly feel each time I get a Konenkii box, that the curators absolutely know me. It's awesome! I recommend Konenkii for anyone like me, women who are "aging fearlessly and having fun along the way!"