Kidpik is a styling subscription box for girls sizes 4-14 that is offered with no subscription, styling, or and shipping fees. (It's like Stitch Fix for girls, but with no styling fee!) You will be sent a box up to 8 times per year at no cost, and you'll only be charged once you pick the items you want to keep. There's also no return fee to send items back, so your daughter can ultimately decide which items are hers to keep.
Kidpik promises to always bring pretty things inside their boxes. If you don't like what they've sent your daughter, they give you 7 days to pick the items you want to keep or return. You'll need to login to your account online to complete the checkout process within a week, if not, your credit card will be charged for the complete box. A 30% discount will automatically apply upon checkout.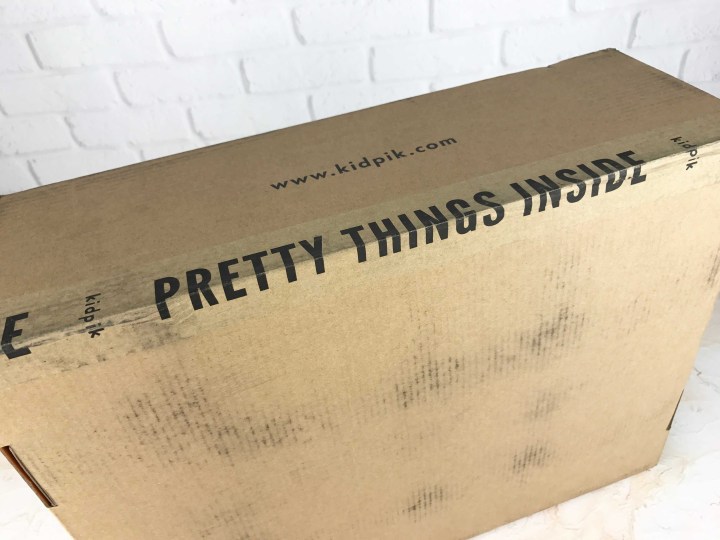 DEAL: In celebration of the holiday season, Kidpik will include a free top for all new sign ups! Limited time only. No coupon code required.
My daughter chose the colors and styles she wanted for her box in an extensive style profile that covered styles, colors, types of clothing, length of outfits, and complete sizing information.
The survey is simple and my 8-year-old was able to fill out the entire thing by herself (and she was so excited about it!). I updated it with her current sizes for her Winter box!
The entire box, with the keep-it-all discount, is on average $85, with 5-7 high quality items included. If you decide to keep everything, each item will cost approximately $12.50.
Everything was packed really neatly and anything that could possibly snag clothing is packed in sturdy reusable bags!
The box includes a list of the items, their prices, and the broken out price for each item if you keep the entire box. These prices are super reasonable and the shopping is devastatingly easy.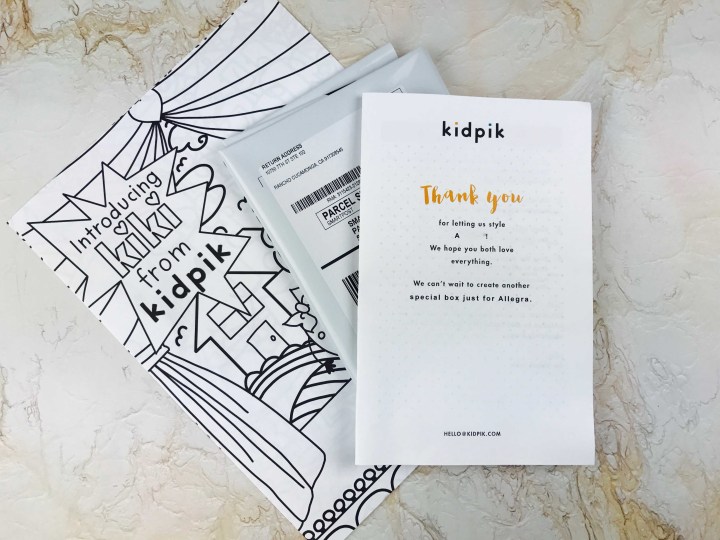 The box includes a return envelope and a coloring sheet.
When you checkout you can get a 30% discount by keeping the entire box. If there are items you kept because it was cheaper but don't want, you can return them in the envelope. So if it makes sense to keep the entire box, just return anything you don't want, and Kidpik will donate it for you!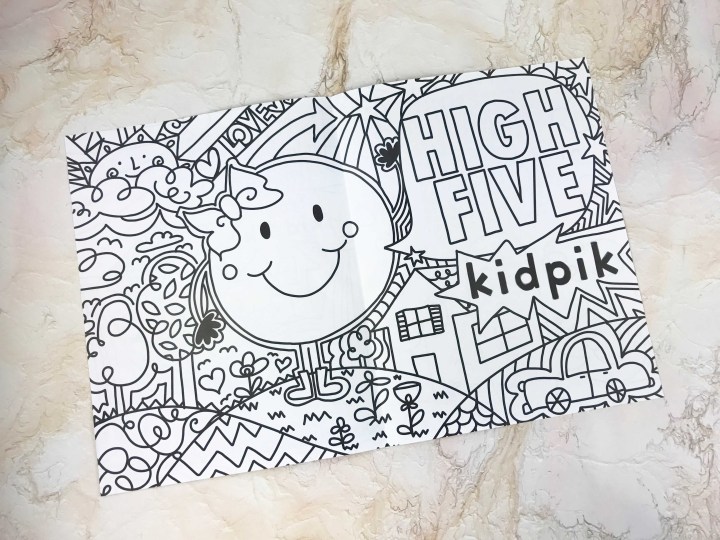 There's also a small booklet that your daughter can color inside.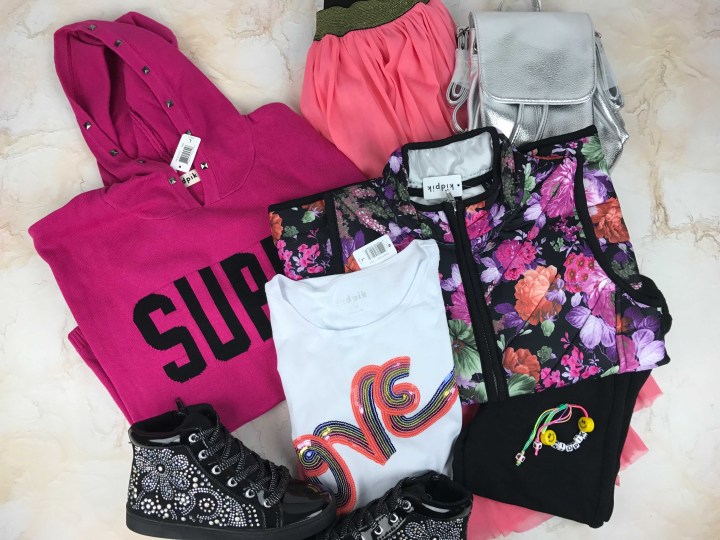 All the items in the box! I adjusted my daughter's style profile ever so slightly for more girly items this quarter – she's getting into those tween years and has been selecting items from her closet with a little more flair.
Kidpik also added other bonus items inside the box. This is a fun bracelet and we loved the colors!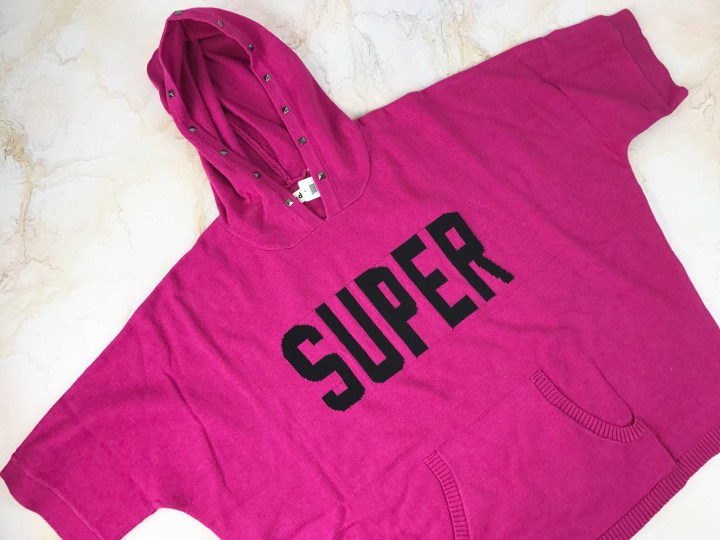 Super Hooded Sweater ($26.50) This oversized hooded sweater has pyramid studs around the edge of the hood, has a knit-in SUPER logo, and a cute kangaroo pocket on the front! And the pink! It's so pink!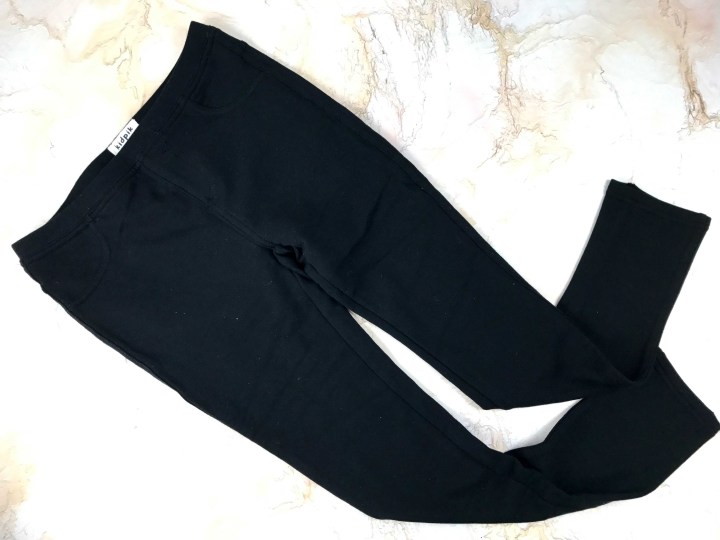 5 Pocket Knit Jegging ($14.50) Love this basic – it really matched the other items in the box, and was necessary, because my daughter doesn't have a great deal of darker non-insane leggings. I was really psyched to get this one!
We nabbed a shot of her next to the playroom tree!  She dressed herself and chose to layer it over a navy & white shirt (not kidpik). I love how kids can make everything their own style!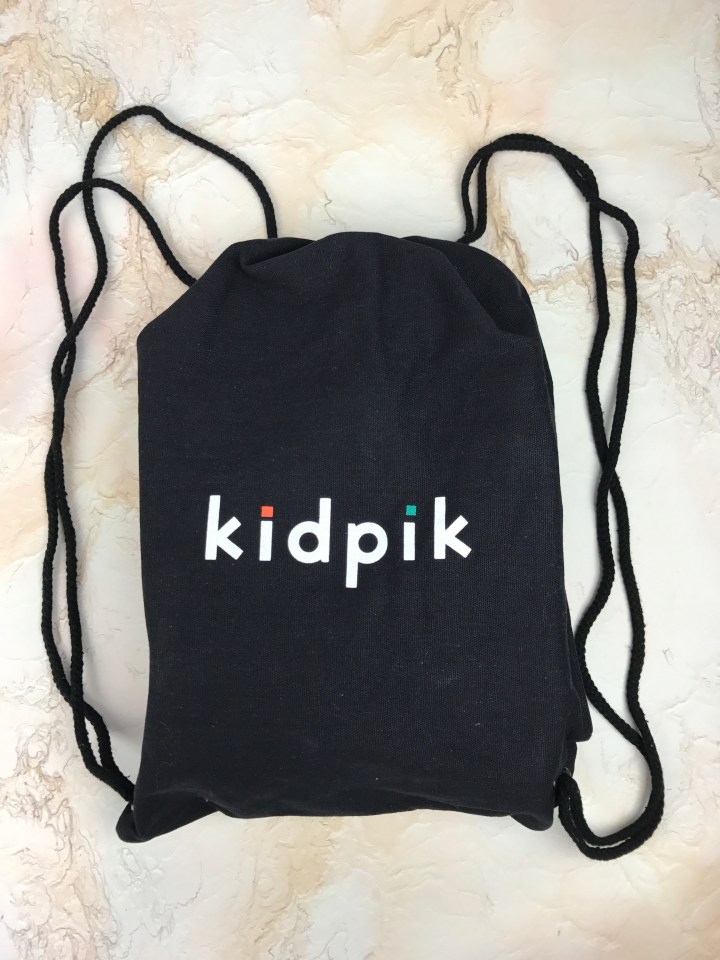 Nanon Sneaker ($39.50) Shoes from kidpik always come in this cute drawstring backpack! It protects the clothes and the shoes alike, and as a bonus it's reusable.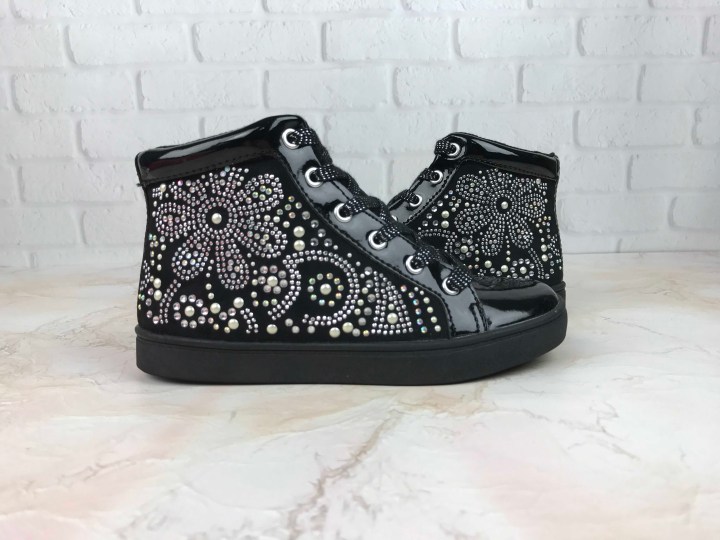 My daughter has amassed quite a few kidpik shoes and to be perfectly honest, wears them daily. She loves the styles! These are quite intricate with all the studs. It's like bedazzling gone wild – perfect for my 8 year old.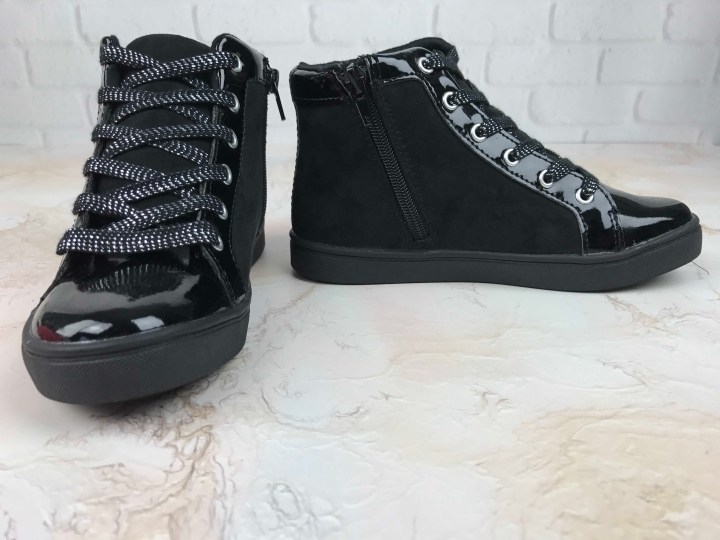 Even more perfect? All the shiny patent accents, the metallic laces, and the zip up sides. Yes, she can just zip herself in – she's still working on learning to tie shoes!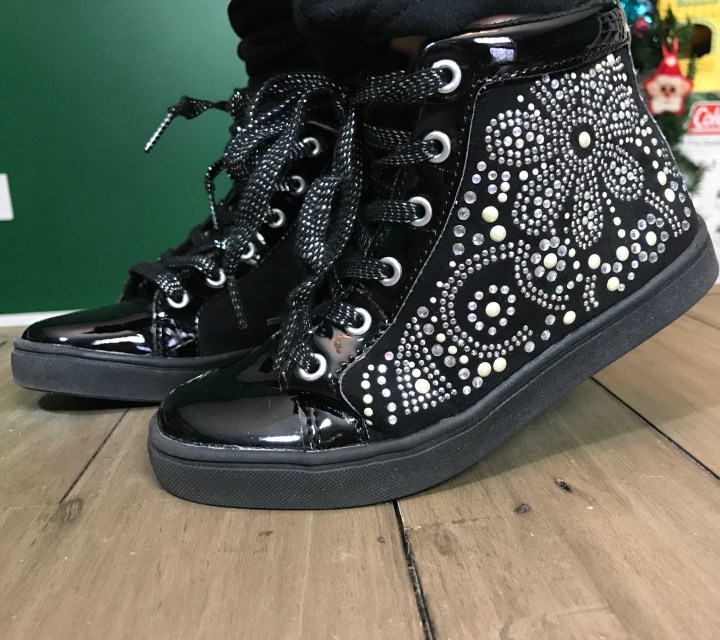 They are just darling.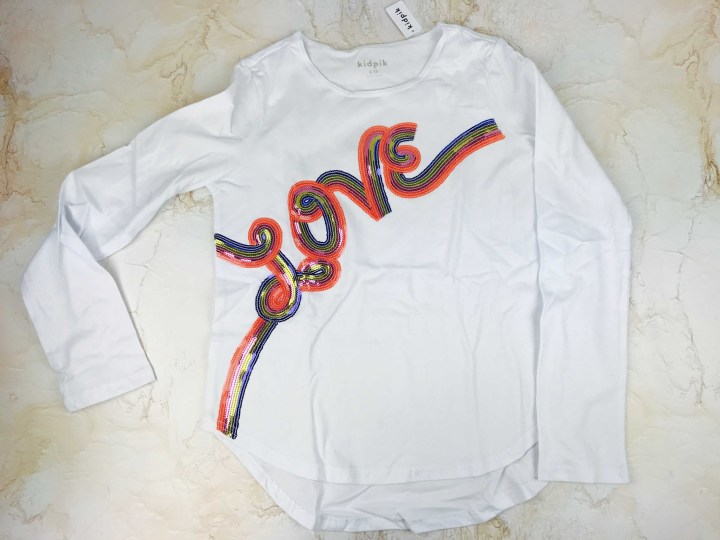 Scripted Love Tee ($16.50) Speaking of darling! This is totally perfect – a huge sequined LOVE applique in the perfect colors! Double thumbs up for a white shirt that has a nice thick fabric and isn't see-through!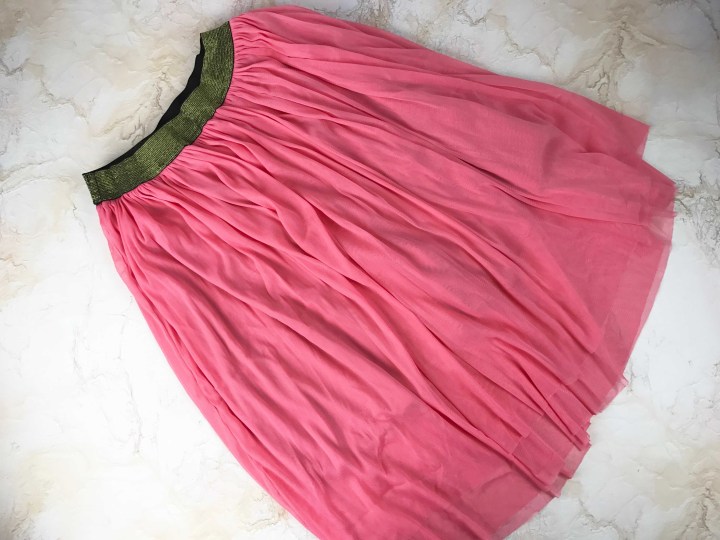 Solid Mesh Skirt ($19.50) This two tier skirt has a comfy and metallic wide elastic band and is basically the tween version of a tutu. It's absolutely fantastic for holiday, valentine's day, every day, and those times where she will still play princess.
She insisted on doing a LOVE photo with her little brother.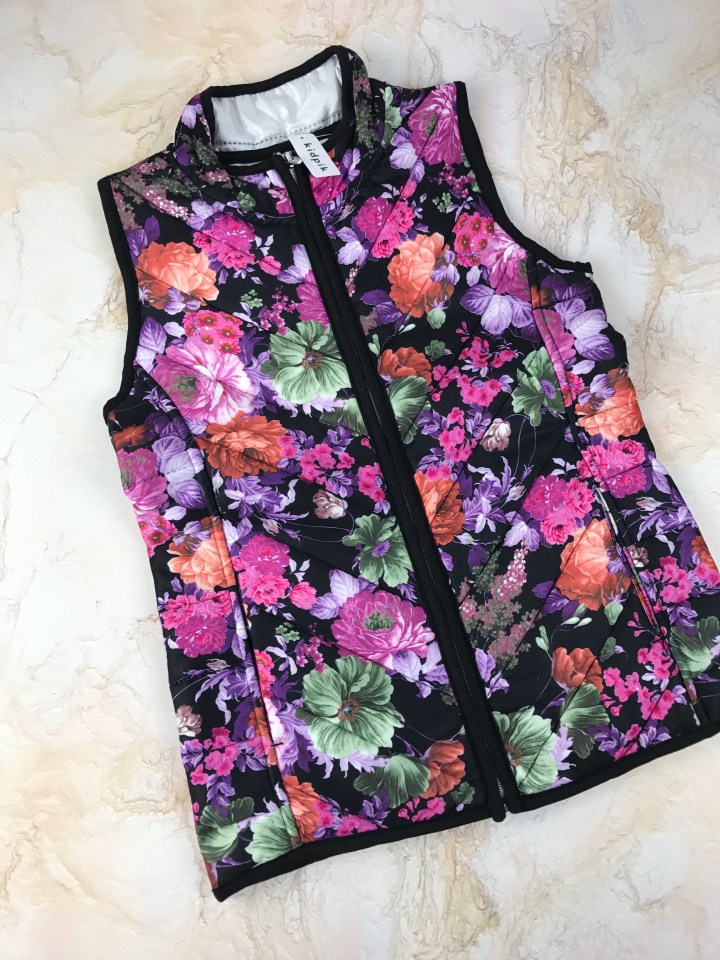 Floral Quilted Vest ($26.50) This was probably the most unique item we've seen in the box, and everyone is just raving over it!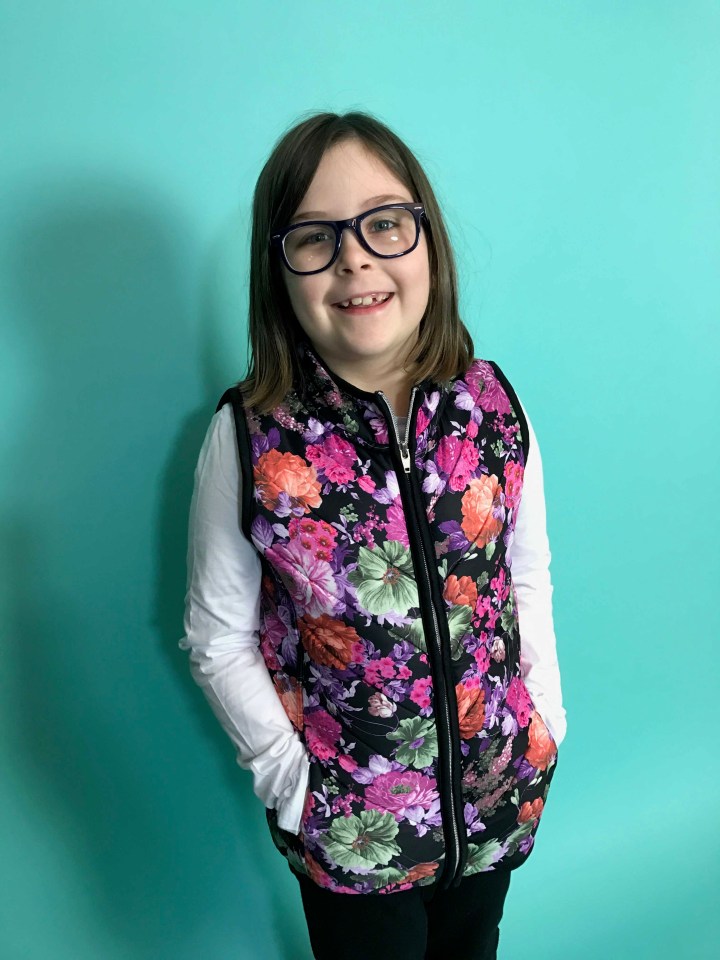 My grandma would say "how growny" she is in this outfit!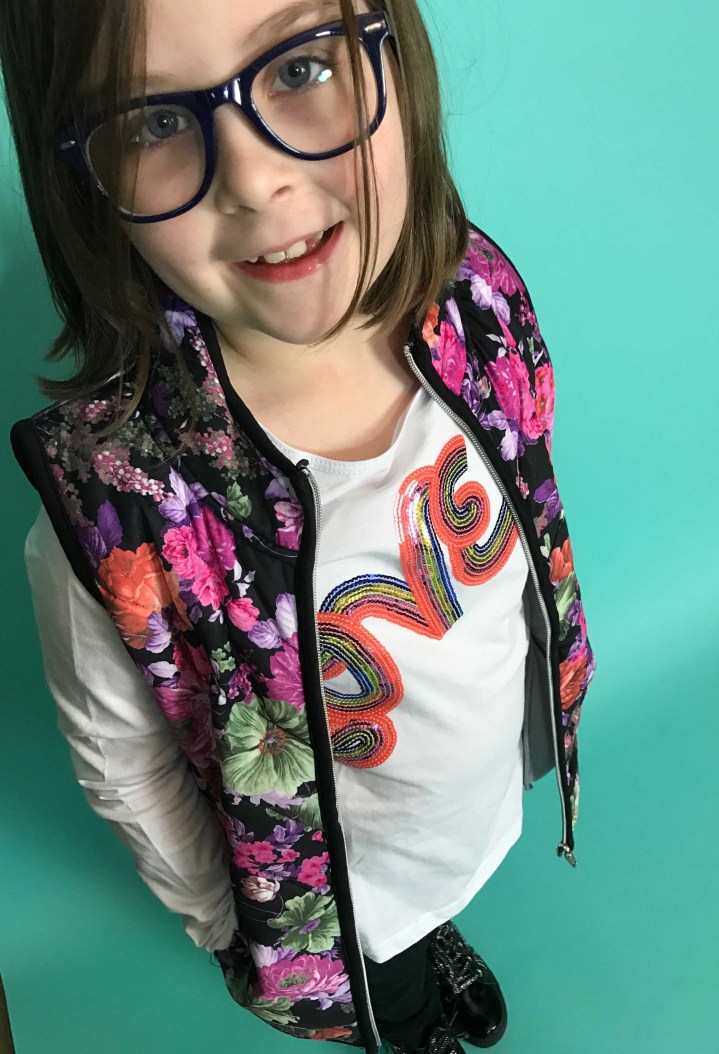 The quilted vest is really fun, the black grounds it and makes it a little more mature, but the florals are gorgeous and so now. The pockets are perfect for this girl too – she's always collecting some bits!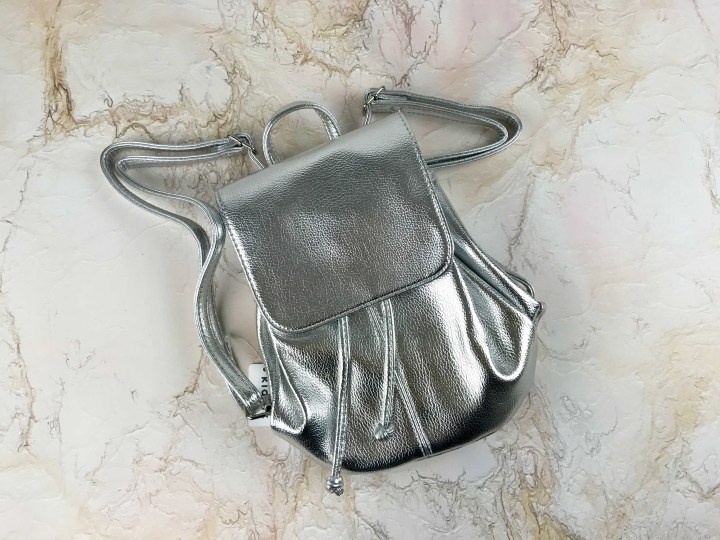 Metallic Backpack ($17.50) And this cute backpack! It's perfect for carrying her goodies around!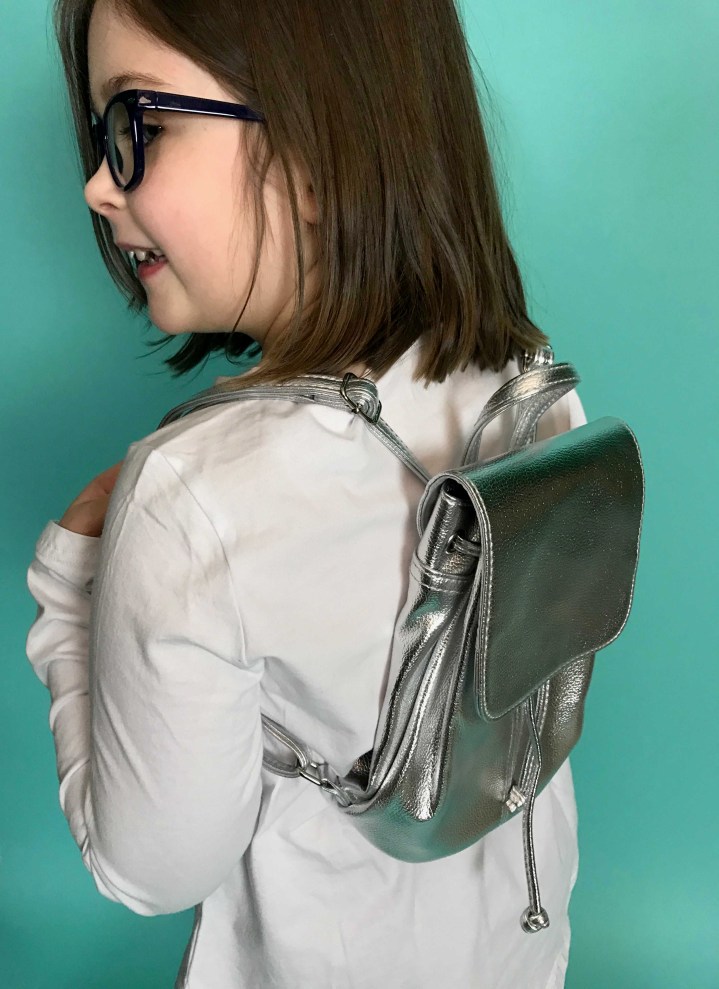 She's ready for a playdate (and it closes with a great big sturdy magnetic snap and has an interior pocket too!
What do you think about Kidpik? We have loved all our boxes! This one was a little more expensive than our other ones, at $112.35, about $16 per item, but it had a big 7th item instead of a tiny one. Unless you only want to keep one or two items it doesn't make sense NOT to keep the whole box, especially since you can send back the items you don't want for a charitable donation, which is great! We think this is the easiest way to shop for kids – give them a stylist and take parents out of the picture! Plus everything is super wearable, school-friendly, chic/hip/cool (whatever word you're allowed to use with your child), and durable.