Hanee21 Box is a curated monthly fashion subscription box featuring exclusive and boutique-style clothing & accessories. Every box contains at least two clothing items and two accessories. You choose your style, color, size and desired subscription plan. You can buy as many boxes as you would like and they will strive to make sure that all your items are unique and different. You can also choose their specialty boxes such as their Holiday Box or the box that we received for review, their #AllBlackBox.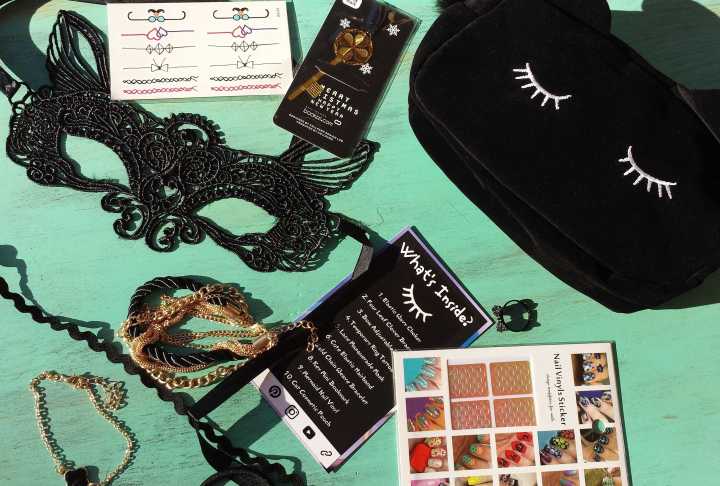 DEAL: For a limited time, use the coupon code HOLIDAY to get 30% off! Or, receive one complimentary gift on your first package with coupon code FREEGIFT21.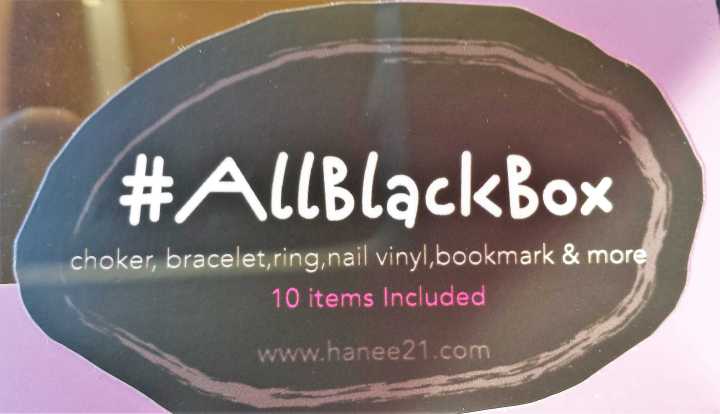 When you subscribe to Hanee21 Box, first you choose your style; Casual, Bohemian, Sexy, Girly, or Random. Then, you choose your favorite outfit color; white, blue, yellow, red, green, or black. And lastly, you choose your size; small, medium, or large. Once you have designated your style, color, and size choices you are ready to subscribe. The subscription is a very reasonable $35 a month or a little less if you prepay. Shipping is always included.
Their #AllBlackBox is a one-time cost of $34.
The #AllBlackBox contains 10 items which were all neatly listed on this card that came with the box. And obviously, everything is black.

This Elastic Wavy Choker was the first item. It is light enough that it won't feel like you are being suffocated. A nice, simple statement piece. I like that it is black, but not too "heavy" or "dark" looking.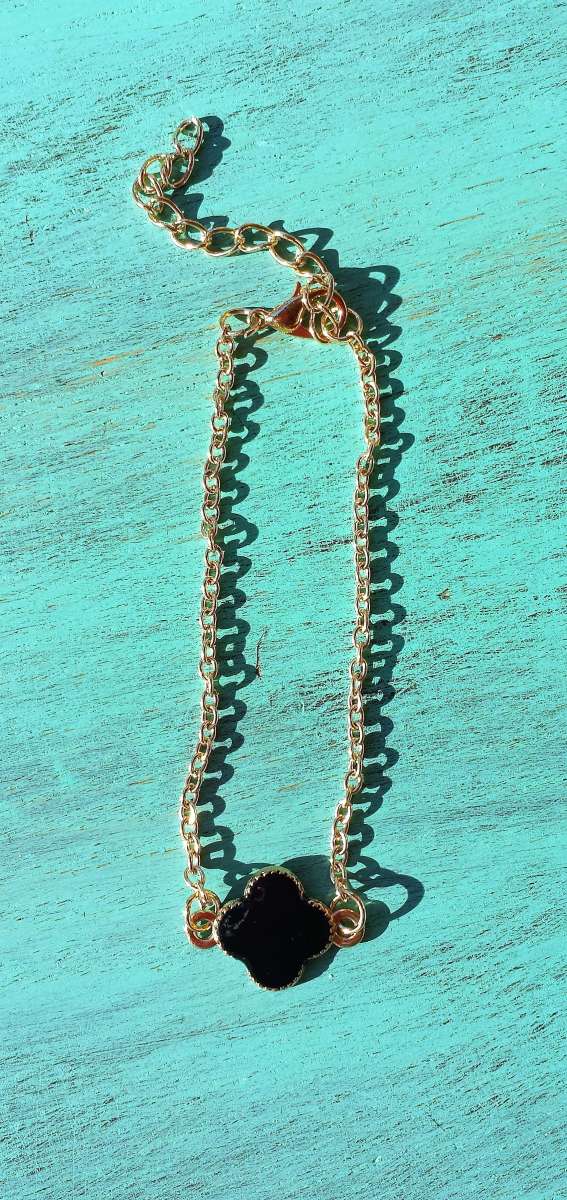 This Four Leaf Clover Bracelet was the next item in our box. Again, I am loving the black simplicity. Just an understated black clover and a gold chain. The simplicity lends elegance.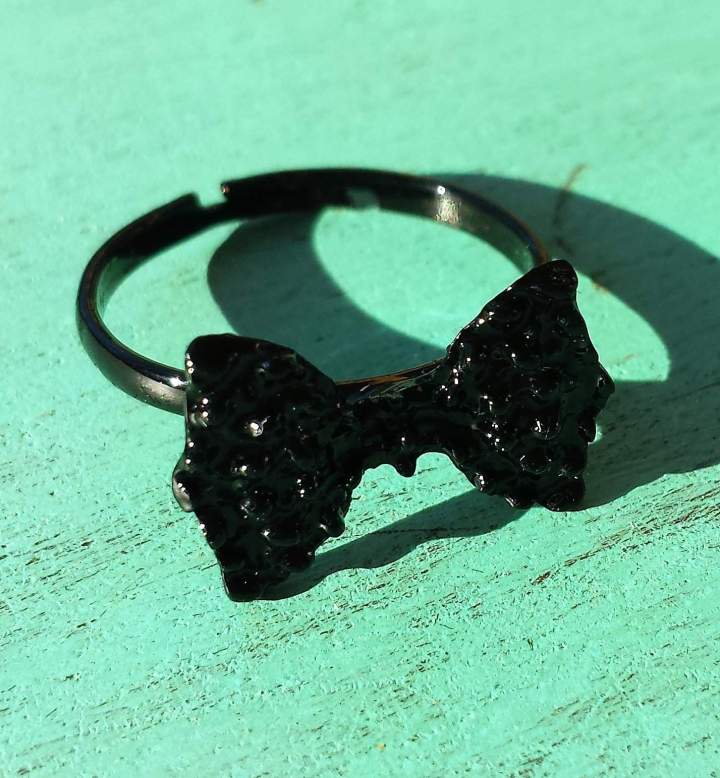 This Bow Adjustable Ring was the next item in the #AllBlackBox. My daughter is going to love this. It's a cute black bow with a convenient adjustable band to fit anyone.
This sheet of Temporary Ring Tattoos was next up in the box. These are cute. Check out the little mustache guy!!! I mustache you a question! Did you order the #AllBlackBox? Because these are as cute as a speckled pup!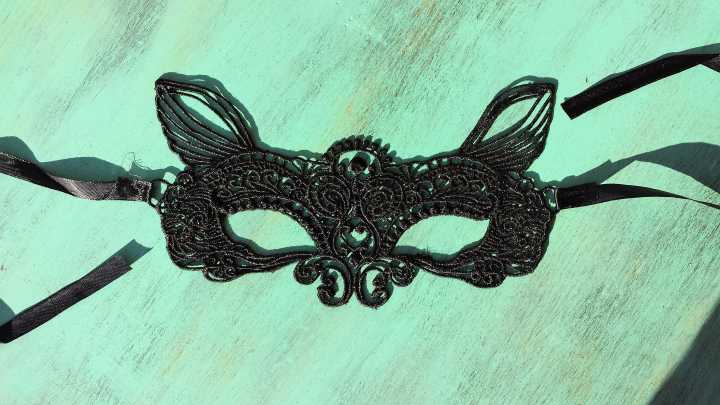 This beautiful lacy Black Masquerade Mask was in the box. I love the filigreed lace. It is a very elegant rendition of a cat and very pretty. I approve.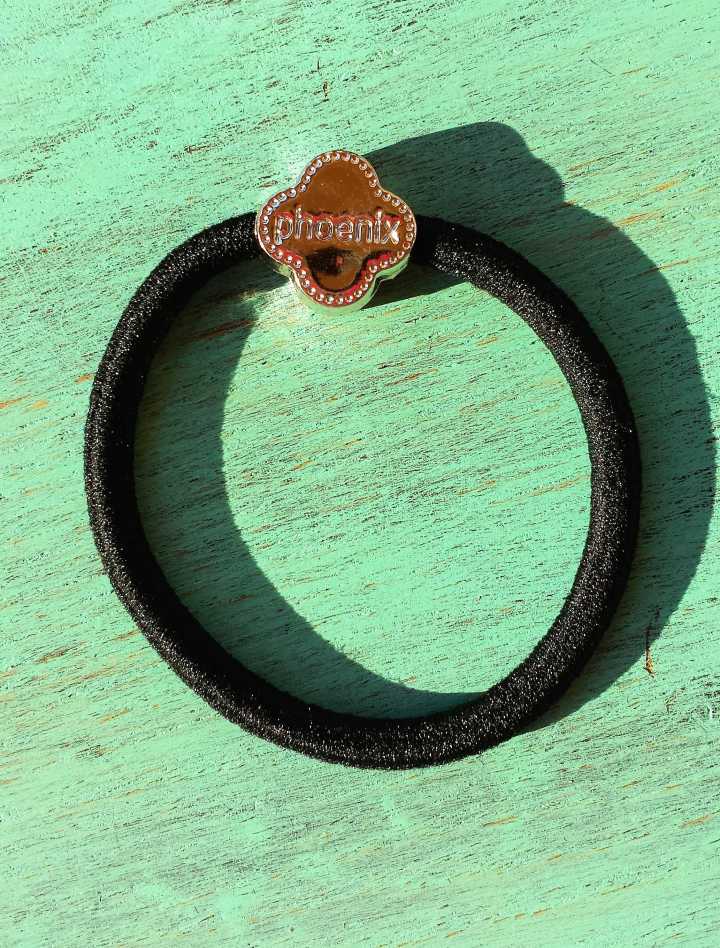 This Cute Elastic Hairband was next. Simple, to the point, it's a hairband. You always need one. Most days my daughter is wearing one on her wrist (just in case she needs it), so now her wrist will have a nice little addition of bling.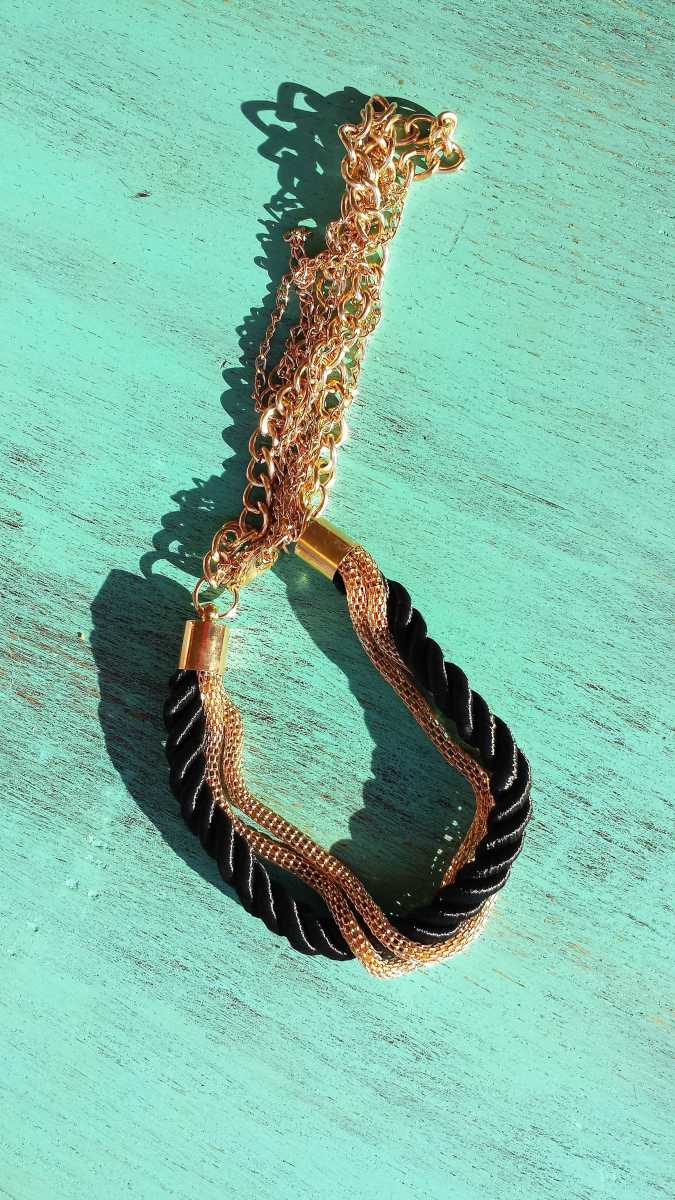 The 7th item was this Gold Chain Weave Bracelet. This piece adds lots of shine and sparkle to the black look. The extra chain pieces hang down your arm when you wear it and feel very fancy. Pinkies up!
This Key Mini Bookmark was the 8th item. So, someone has a clover fetish?! It's a nice bit of bling to mark your place in your favorite book. Do people who like black tend to read more? I am thinking yes.
These Mermaid Nail Vinyl stickers were in the box. So, when you stencil these on your nails they actually look like scales (like a mermaid's tail). How awesome is that? 'Cause, mermaids are cool. Remember the movie 1980's Splash! with Tom Hanks? I am thinking that movie started it all. It is also why so many kids are named Madison (it was the name the mermaid chose for herself in the movie).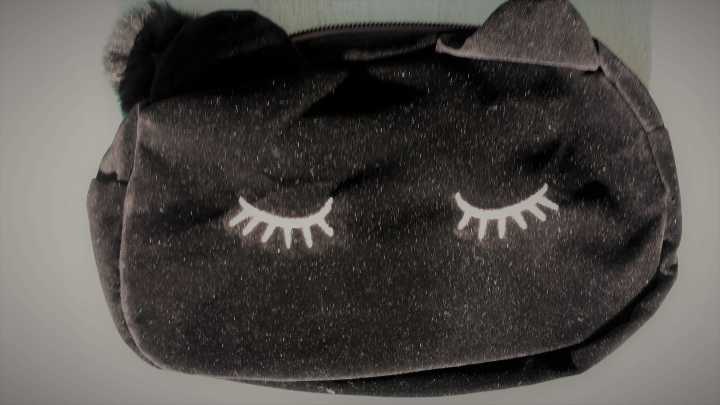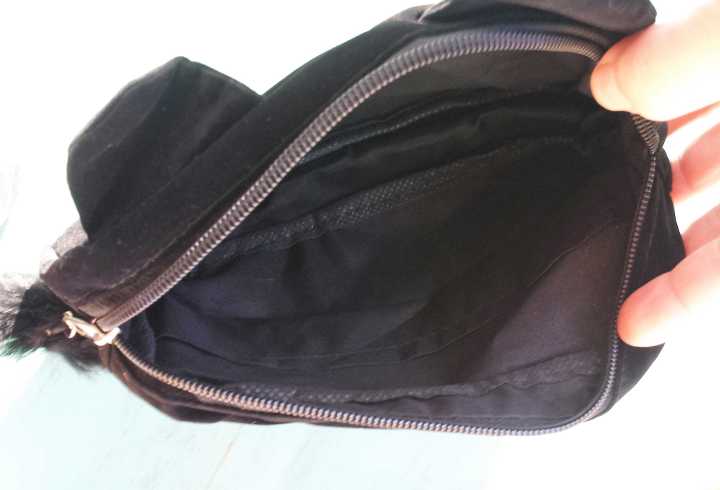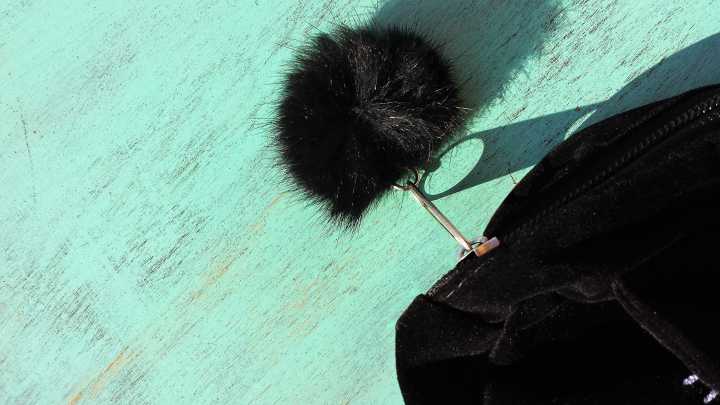 And last, but not least, there was this Cat Cosmetic Pouch to stash all of your other All Black goodies in. It's a black velvety bag with embroidered eyes but sewn on black ears and even a black poof "tail" on the zipper.
Hanee21 Box delivers boutique style items that are just too cute-cute to your door for a great price. Each box can be as low as $35 if you prepay, but has an average retail value of $85! Cha-ching. Saving money is always a good thing, especially when you can look good while you do it.
Have you tried Hanee21 Box? What style, color combo did you choose? Or did you go with the #AllBlackBox?