Gwynnie Bee is a clothing rental subscription service for sizes 10-32. To start, browse through the numerous apparel pieces and add items to your closet. After you've selected 25+ items, Gwynnie Bee will send you the first three that are available. There is also a feature that lets you prioritize items, so you can have some control over which items are more likely to arrive. Wear for as long as you like, and then return the pieces to get more!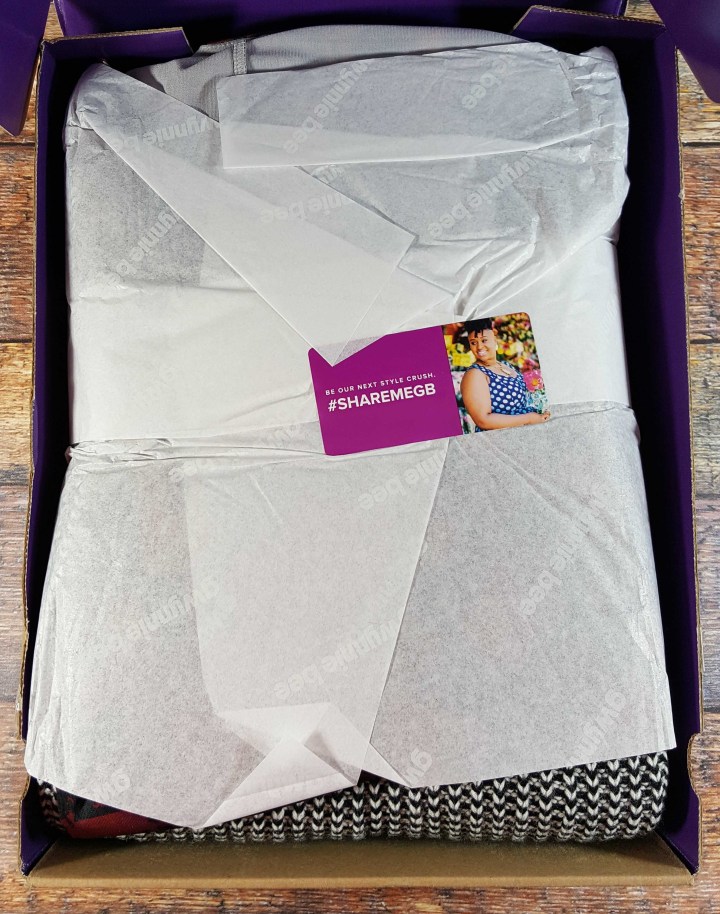 ICYMI, Gwynnie Bee has updated their boxes! Everything still arrives wrapped and folded.
DEAL: Currently, when you sign up for Gwynnie Bee you can get your first month for FREE, (no code needed, just use the link) which is an awesome way to just try it out and see if you love it.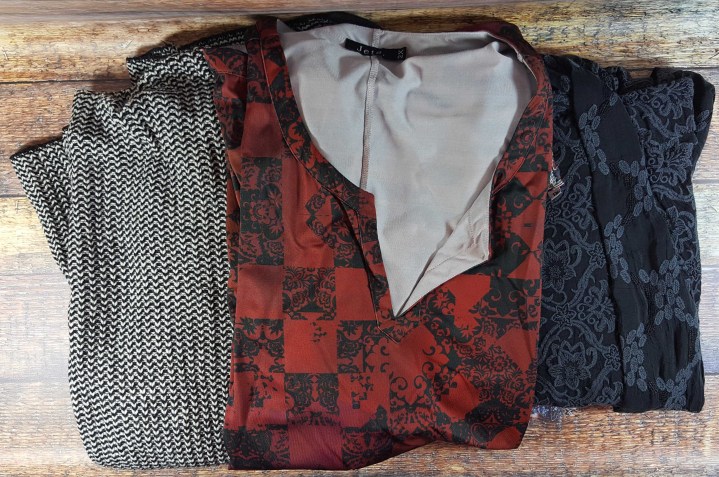 My November box! Well, actually these were the pieces I received for October. It has been crazy around here, and I totally forgot that this came. Yet another great thing about this subscription – keep the pieces for as long as you want without penalty. WHEW!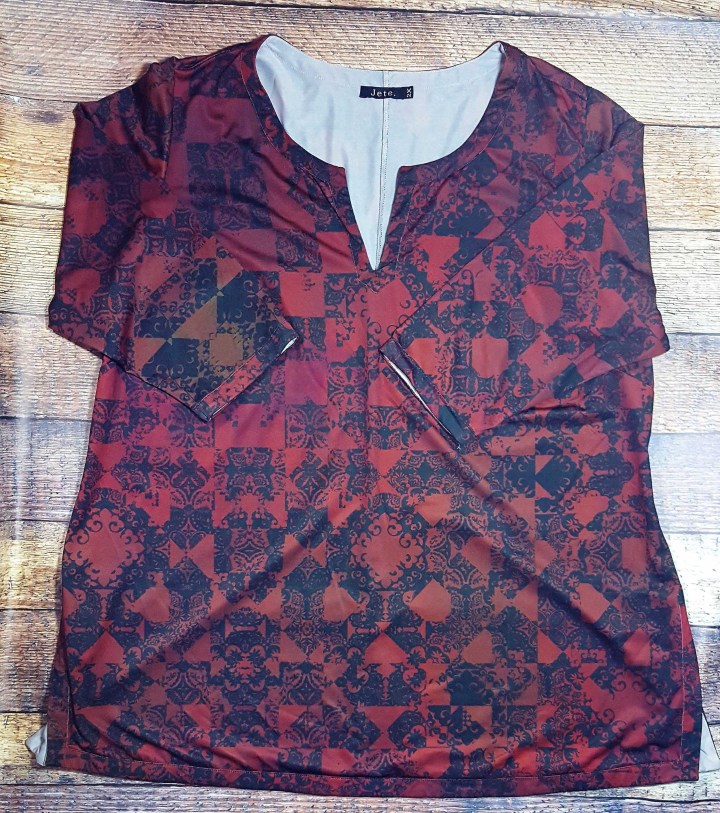 Jete Haute Printed Notched Tunic: Stretchy tunic with notched scoop neck and three-quarter sleeves, stretch-knit fabric, relaxed fit, side vents, allover damask print. In a relaxed stretchy blend, the Haute Printed Notched Tunic is meant for days when you want extra compliments. Beginning with an eye-catching print, this casual top features a lightweight fabric cut in a relaxed A-line shape.
I am not sure when or why I picked this top to closet. I must have been looking for something slightly outside of my comfort zone with the print. This top was supposed to be red all over, but there are sections have faded or been bleached that look more brown. Also, the notched collar kept folding over on one side (I used fashion tape for the picture). If the colors and collar weren't distracting me, I might have liked this top. The fabric had good stretch and didn't cling. It was also light enough to be worn as a summer/fall transition piece.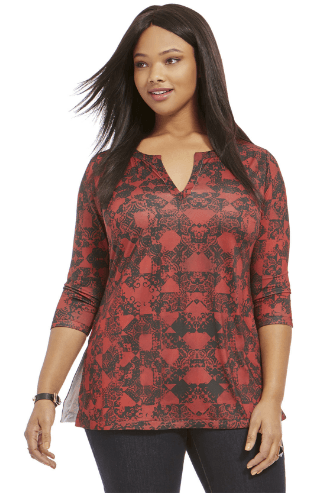 Here's the GB model. The top looks way better on her, and there are no issues with the collar or color.
Johnny Was Subala Kimono in Black: Faux silk kimono top with elbow sleeves and tie front, no stretch, front slot pockets, crochet details, allover floral and geometric embroidery. The understated and elegant Subala Kimono In Black by Johnny Was features intricate gray and black embroidery on a silky black base, perfect for adding a touch of elevated boho style to just about any look. A trendy alternative to the go-to office cardigan, this style is perfect for transitional weather. Rayon.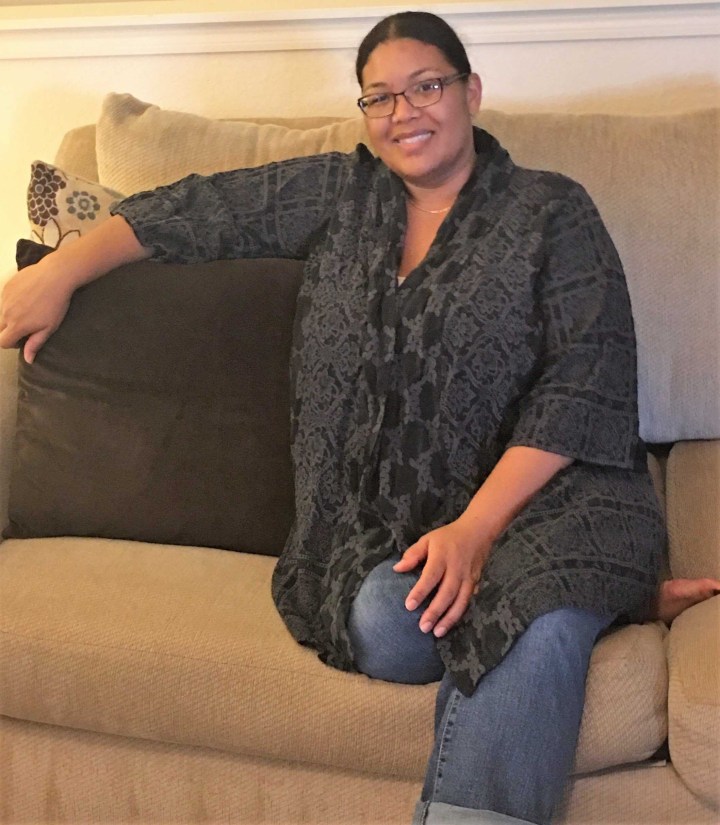 When I unpacked this, I thought it was navy and gray because the color had faded a bit. Also, the cardigan was missing one of the front ties. I think the crochet details are very pretty, and this hung nicely when worn. When new, I feel this would have been a very versatile piece – easy to dress up or down. Had I gotten this earlier in its lifecycle, I might have been tempted to buy it.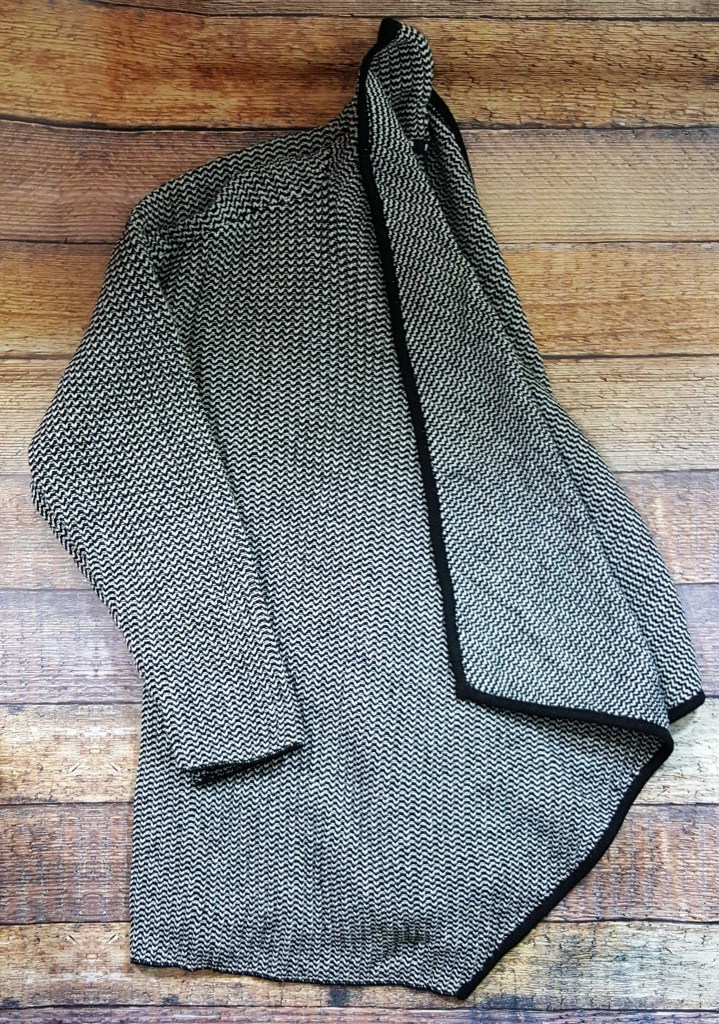 BB Dakota Mariko Zig Zag Stitch Cardigan: Woven open front cardigan with long sleeves, slight stretch, hi-low hem, allover zip zag pattern, unlined. Textured and cozy, this thick woven cardigan from Mariko is a chic layer for the shifting seasons. An understated zig zag pattern lends wear-anywhere versatility, we love it as an option for to combat office chill. Acrylic.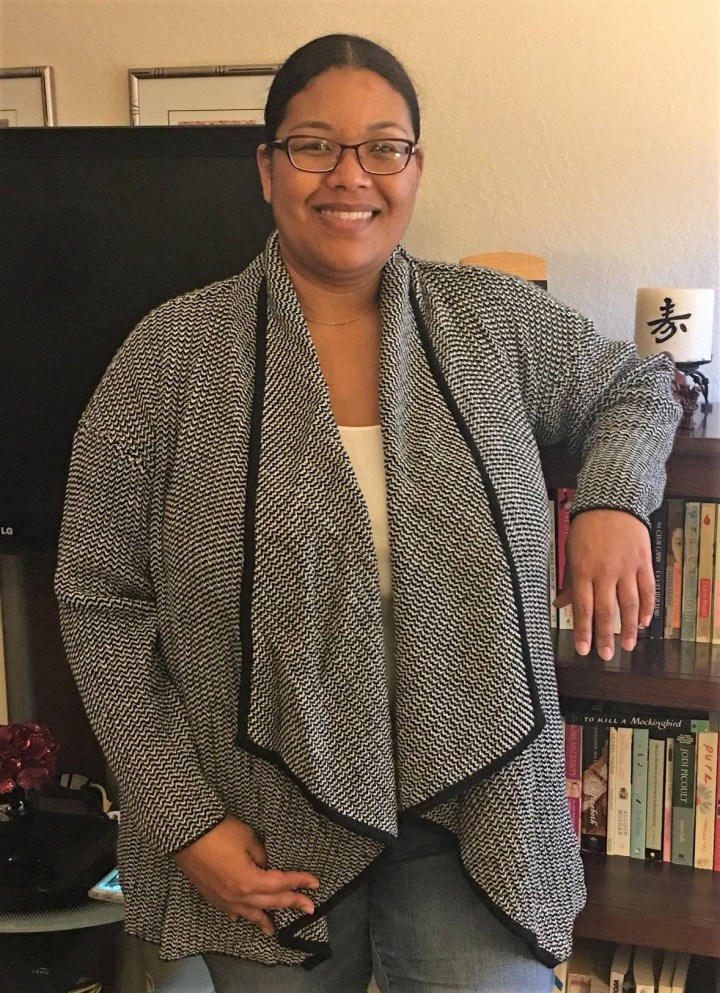 I was most excited to get this piece. I love the simple design with black and white contrast. This is a heavier piece, but it is not overly warm. I would have to agree with other reviewers that this is super itchy.☹️ You definitely need to wear something more than a cami or tank underneath.
This closet selection from Gwynnie Bee was a literal mixed bag. I recently updated my closet to change my holds and priorities. I really hope I get some of the fall/winter items I picked out. Although, with the crazy weather we've been having, some of those summer pieces may work well. What did you think of my fashion choices?  Share your thoughts with a comment below.